California in October is a hopping time — yes, even in 2020. Put on your mask and get out of the house this fall!
While social distancing requirements are still in place, there are fall activities in California which are giving you a chance to get outside safely with your family and get into the fall spirit, even in this very different year.
From drive-through haunted houses and trick-or-treating to drive-in movies to virtual festivals and socially-distant fairs, you can enjoy the best of California in October safely this year.
Enjoy not only the fall leaves and harvests but excellent music and movies. Broaden your horizons by attending one or more of these fun fall California festivals and events listed below!
Note: This post contains affiliate links, which earn me a small commission at no extra cost to you if you make a purchase using one of these links. Thank you for supporting this free content!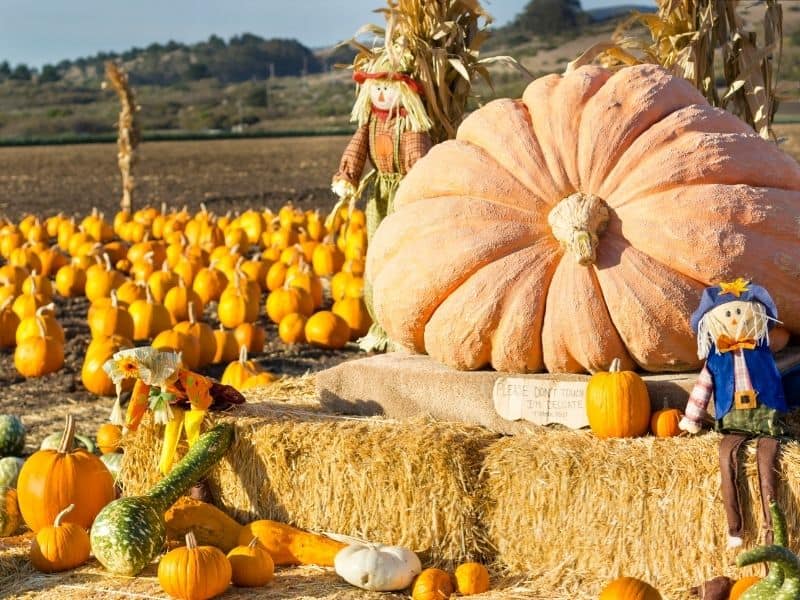 Haunted Pathway
Location: 9 Kidder Ct, Nevada City, CA 95959
Website: Here for more details
Dates: Every evening from 5-9 PM in October
Head to Nevada City and enjoy a camping weekend, or just a night at Inn Town Campgrounds during October!
In between sitting around the campfire cooking s'mores and hot dogs, the kids will love exploring the self-guided walkway through the tall pines decorated for Halloween.
This spooky trail is a prelude to the evening of ghost stories that will follow.
Note: You must be camping to explore the Haunted Pathway!
Big Fresno Fair
Location: 1121 S. Chance Avenue, Fresno, CA
Website: Check their website for more information.
Dates: October 9th to 18th, from 4-9 PM Monday-Thursday, and 11 AM – 9 PM Friday-Sunday.
Even in years like 2020, the Big Fresno Fair must go on. Even though it won't look like the fair of yesteryear, with social distancing and masks, you can head to the fairgrounds from October 9 – 18th.
Hungry for "fair food"? There will be 18 food booths set up along their Drive-Through Eats area! So, come out and grab a cinnamon roll, Bubba's BBQ, Dole Whip, or a soft rolled taco.
If you always love the livestock auction, check it out Virtually in 2020 between October 9th and 12th!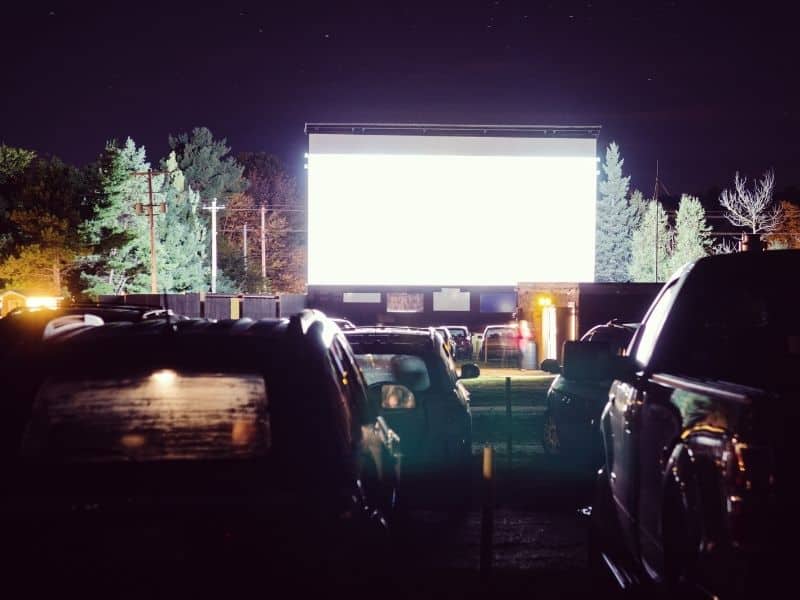 Mill Valley Film Festival
Location: 3530 Civic Center Drive, San Rafael, CA
Website: Check out all the virtual and drive-in movies
Dates: October 4-14, 2020
The show must go on, so head to Marin County for this year's featured film entitled Roma directed by Alfonso Cuarón, which won several awards and was nominated for several Oscars. This black and white movie is a story about a maid for a middle-class Mexican family, following a year of her life in Mexico City.
Join in the fun at the Drive-in at Lagoon Park in Marin Center and watch a movie out safely! The festival runs from October 4 – 14, 2020.
There are other films playing at the following dates and times:
October 8 and 9, 7:30 PM: Blithe Spirit
October 11, 7:30 PM: Ammonite
October 12, 7:30 PM: The Comeback Trail
October 17, 7:30 PM: The Bee Gees: How Can You Mend a Broken Heart
California Avocado Festival
Location: (Online this year) — normally at 800 Linden Avenue, Carpinteria, CA 93013
Website: Check here for more details
Dates: October 2-4, 2020
This festival's 34th year will be virtual!
The festival at celebrates the avocado will feature a wide array of live music and everything avocado including, food, contests, merchandise, and contests.
Learn a little more about the importance of the avocado in the Carpinteria Valley and enjoy an avocado creation!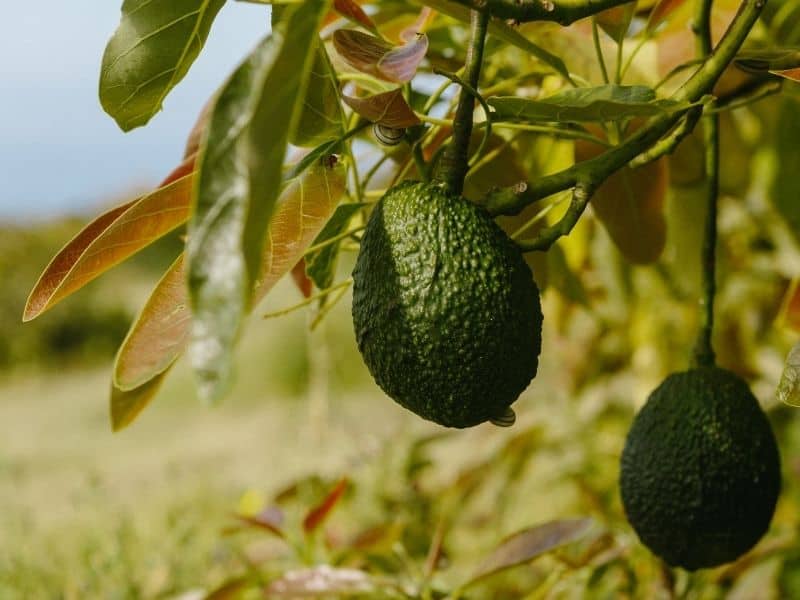 Lake Tahoe Oktoberfest at Camp Richardson
Location: 1900 Jameson Beach Rd., South Lake Tahoe, CA
Website: Check here for more details
Date: First weekend of October
During the first weekend of October, you will be sure to find all things German at Camp Richardson!
This family event offers a wide selection of German music, including yodeling, some of the best German foods like sausages, pretzels, and great beer. Come pick out your pumpkin in the pumpkin patch or take a shot at the climbing wall.
This South Lake Tahoe annual family event is free.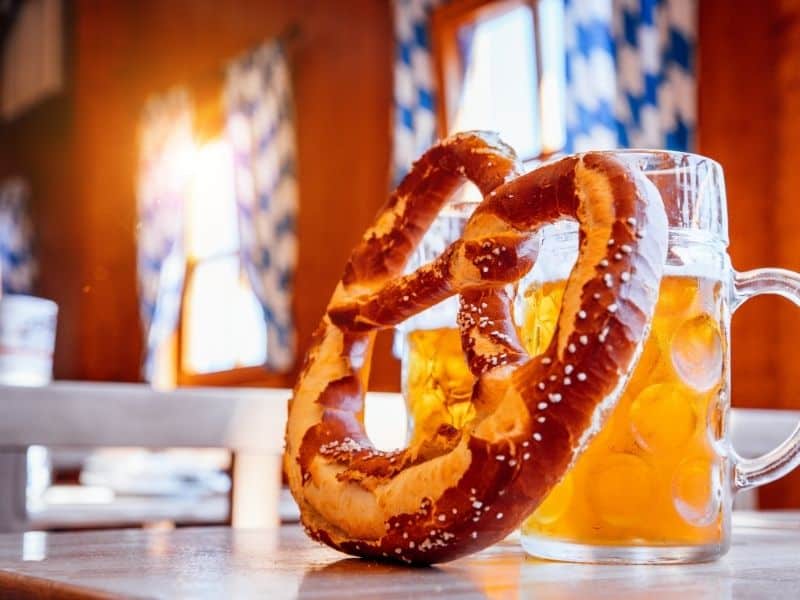 73rd Annual Olive Festival
Location: Corning Community Park
Website: Check here for more details
In 2020, this festival takes place on October 10th from 10 AM to 4 PM.
Since 1947 folks around Tehama County have been attending the Annual Olive Festival. Come out to enjoy the delicacies of this savory fruit, along with oils, a pit-spitting contest, along with crafts, a variety of products, and a parade!
With 13 square miles of olive groves, Tehama County offers visitors and locals alike a great day of activities for the whole family.
Urban League's Halloween Haunt Drive-Thru
Location: The OC Fair & Event Center, 88 Fair Dr, Costa Mesa, CA
Website: Check here for more details!
Dates: All throughout October Wednesday through Saturday
This drive-through event will be your scariest drive of the night. Halloween enthusiasts will spend 45-minutes barely escaping the horrors and frights brought to you by the creators of the popular WinterFest OC.
This spooky event runs the entire month of October from Wednesdays to Saturdays (October 1 – November 1)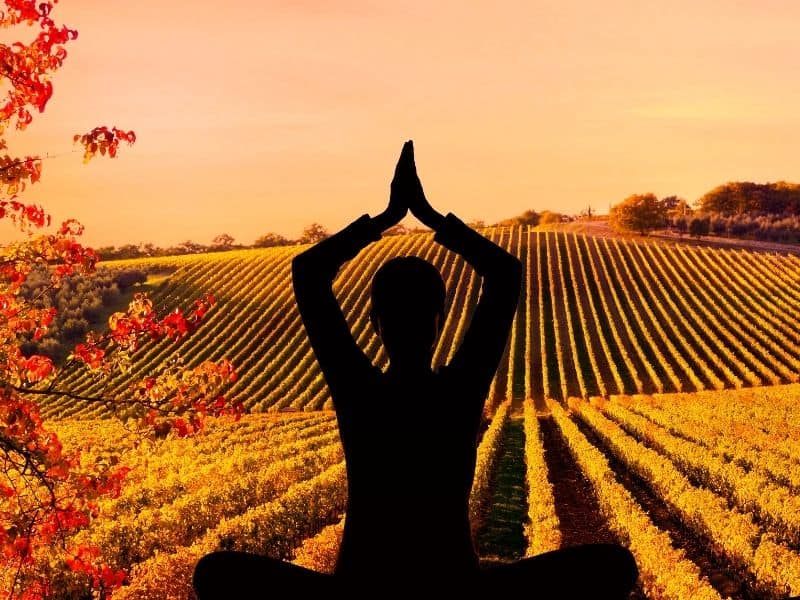 Yoga in the Vineyards
Location: DeLoach Vineyards, 1791 Olivet Road, Santa Rosa
Website: Check the event invite for more information
On October 3, 17, and 31 in 2020, enjoy some yoga out in the vineyards bright and early at 10:00 AM!
Located within the beautiful Russian River Valley, roll out your mat on the DeLoach Estate and enjoy an hour of vinyasa as you enjoy the amazing vineyard views. Afterward, head to the tasting garden for charcuterie and wine.
11th Annual Taste of Italy
Location: Downtown Los Angeles
Website: Check for more details
On October 10, 2020, take part in a Southern California premiere event that includes the best of Italian food and world-class wine.
The Italian American Museum of Los Angeles sponsors this event that turns downtown Los Angeles into an Italian piazza, where celebrity chefs from the regions acclaimed Italian restaurants cook up their finest as you enjoy live entertainment!
15th Annual Sierra Oro Farm Trail Passport Weekend
Location: Locations throughout Butte County, California
Website: Check here for more details
Dates: October 10-11, 2020, 10:00 AM – 5:00 PM
Take to the trails this Columbus Day weekend and experience Butte County's wineries and farms through the harvest season.
With a Passport ticket, you will be able to enjoy wine tastings at 34 of the area's wineries along the Sierra Oro Farm Trail. On your journey, sample local foods and products, award-winning wine, enjoy live music, and enjoy the beauty of Butte County.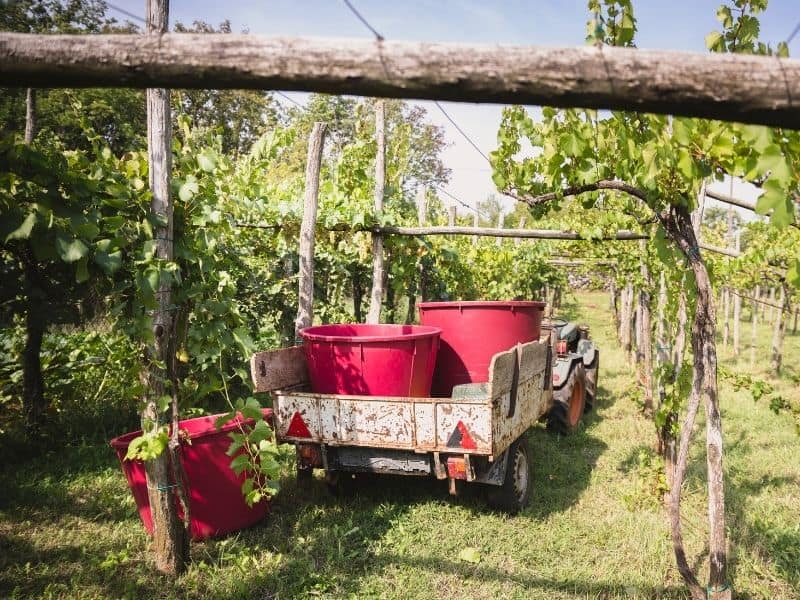 Harvest Wine Weekend
Location: Various Paso Robles Locations
Website: Check here for more details
Dates: October 16 – 18, 2020
Enjoy a weekend of harvest celebration at the Harvest Wine Weekend as the leaves change colors paired with the crisp fall air.
Even with the small group and social distancing requirements, there are a wide variety of events happening over the three days at participating wineries. Below is a sample of the planned events.
Fall Celebration Dinner at Opolo Vineyards, 7110 Vineyard Drive, Paso Robles
Paso Harvest Weekend Pig Roast Dinner at Cass Winery, 7350 Linne Rd, Paso Robles
Harvest Wine and Cupcake Pairing at Harmony Cellars, 3255 Harmony Valley Road, Harmony
Harvest Winemaker Dinner at Adelaida Vineyards & Winer, BL Brasserie
Ukiah Country PumpkinFest
Location: Downtown Ukiah
Website: Check here for more details
Dates: October 16 – 18, 2020
Explore the sights and smells of fall in the air at this Mendocino County street fair. 
Take part in the giant pumpkin contests, take a stroll through the haunted house, browse the craft vendors' wares, and watch the PumpkinFest parade.
The fair is a fun family event where the kids can participate in contests and ride carnival rides, and adults can enjoy an afternoon of live music, beer/wine tastings, and delicious street fair munchies.
This fair is a pet-friendly event, so bring your pet in their costume for the pet contest.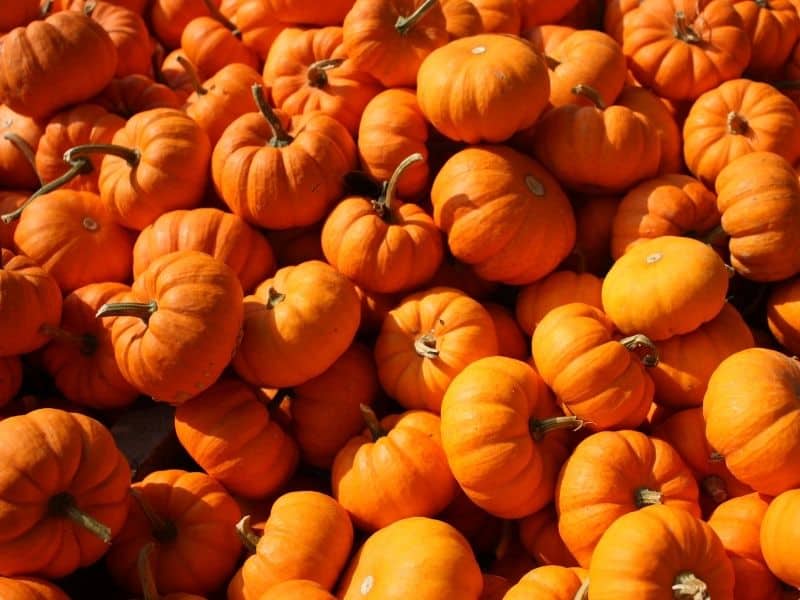 23nd Annual Dairyville Orchard Festival
 Location: Lassen View Elementary School, 10818 HWY 99 E, Los Molinos 
Website: Check here for more details
Date: Saturday, October 17, 2020, 10:00am – 4:00pm
Celebrate the local nut and prune harvest at this thrilling community event with a wide variety of local produce, great food, and local entertainment.
You won't want to miss a chance to sample and buy some of the best California nuts (walnuts, pistachios, pecans, almonds), along with just-picked prunes, dried plums, and local olive oils. There will be plenty of gift buying opportunities, including the Dairyville Chocolate Dipped Prunes.  
Take time to stroll through the array of antique equipment while munching on nuts or a Tri-Tip BBQ or authentic carnitas.
Treat Street
Location: Downtown Chico
Website: Check here for more information
Date: October 31, 2020 2:00 – 5:00 PM
Stroll throughout Downtown Chico in your Halloween costume. This fun and safe journey is open for children 12 and younger.
There will be plenty to do besides collecting a bag full of candy! Try your hand at the costume contest, visit the police and fire departments for trick-or-treating safety tips, and enjoy the local entertainment as you visit each of the roughly 100 businesses participating in the event.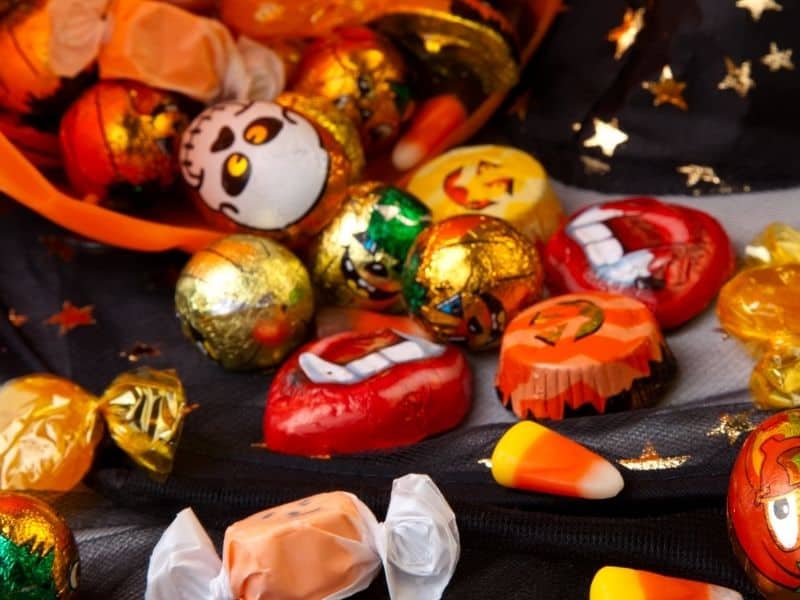 Drive-In Movies
Location: River Parking Lot at Beach and Third Street, Santa Cruz Beach
Website: Check here for more information
Dates: All through October
What is more fun than a movie on the beach? Flash back to the 70s and enjoy a movie in the comfort of your car. Catch one of the great shows listed below.
The Lost Boys – October 1 and 8 at 7:30 PM
Jumanji (2017) – October 2 and 3 at 7:30 PM
Guardians of the Galaxy – October 9 and 10 at 7:30 PM
Bad Boys for Life – October 15 at 7:00 PM
Captain Marvel – October 16 and 17 at 7:00 PM
It (2017) – October 22 at 7:00 PM
Nightmare Before Christmas – October 24 at 7:00 PM
Halloween (2018) – October 29 at 7:00 PM
Hocus Pocus – October 30 and 31 at 7:00 PM
Halloween Hunt
Location: Placentia Police Dept., 401 E. Chapman Ave., Placentia
Website: Check online here
Date: October 29, 2020 5:00 – 7:00 PM
Dress up in your favorite Halloween costume and Trick-or-Treat through Placentia!
Roll on through with your car windows down and get treats and goodies at fire stations 1 and 2, the police station, and the Whitten Community Center.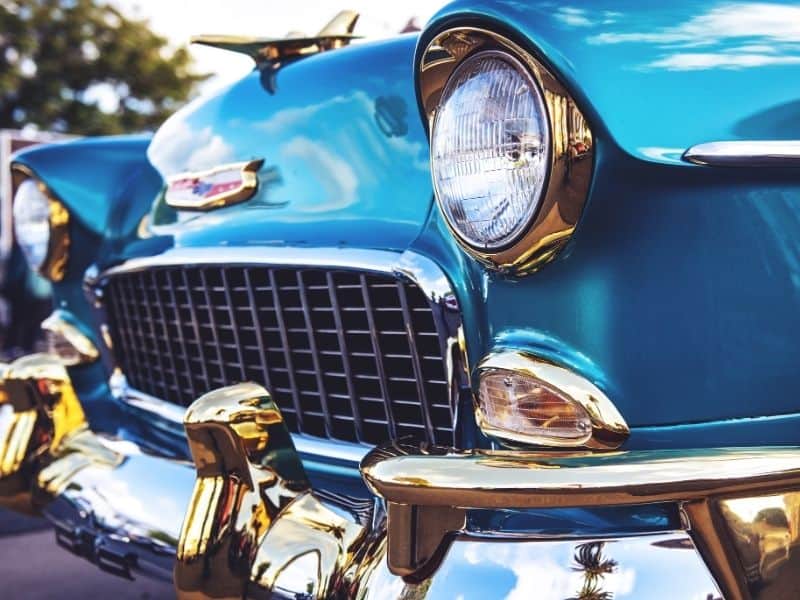 Crescent City Del Norte Sea Cruise Classic Car Show
Location: Beach Front Park
Website: Check online here
Dates: October 9 – 10, 2020
Enjoy a day or two of fresh air, live music, plenty of vendors, and classic cars.
On Friday evening, stroll down 3rd Street as the classic cars will be on display for the Show 'n' Shine followed by a downtown cruise.
The car show will continue on Saturday with judging between 10 AM and 12 PM, with awards at 3 PM.
Pin This California in October Guide!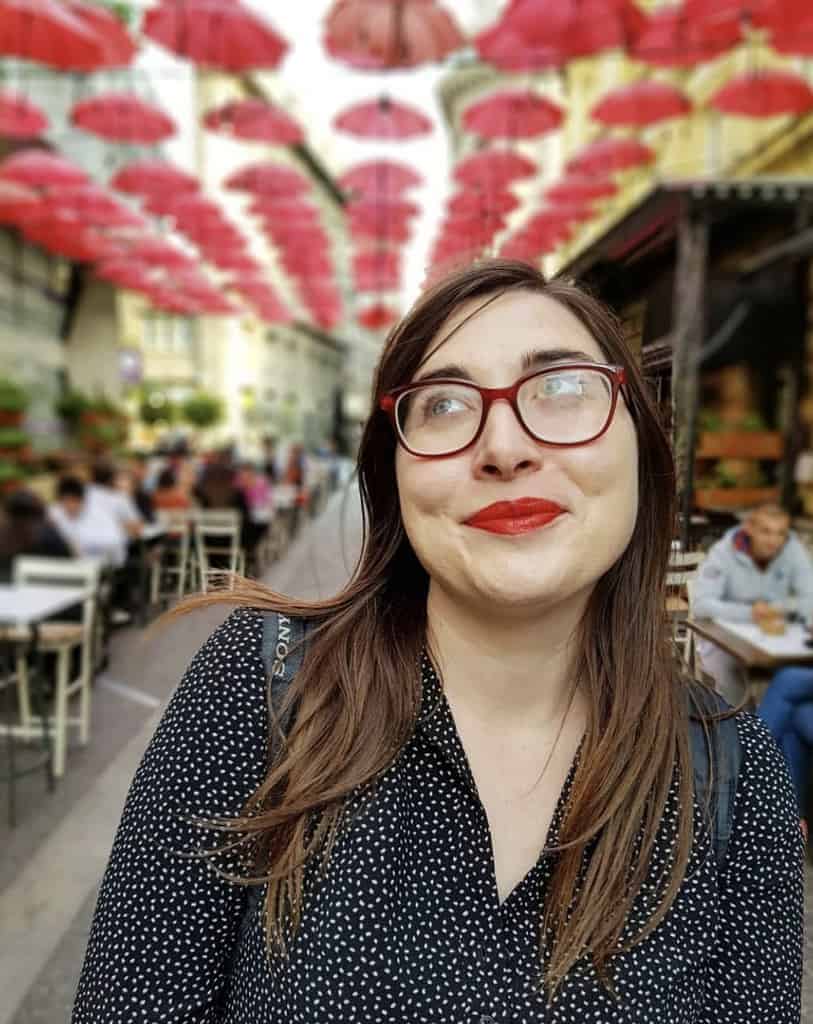 Allison Green is a travel blogger, writer, and podcaster who grew up in the Bay Area of California. She has spent time living in New York, Prague, and Sofia, but has returned to live in the East Bay. She has traveled to 60 countries before the age of 30 while running several digital travel publications. Her writing and podcast have been featured in Forbes, CBC Canada, National Geographic, the Huffington Post, and CNN Arabic, amongst others. She's obsessed with bouldering, houseplants, other people's pets, and anywhere she can see the ocean.