In 1864, Yosemite National Park technically became the world's first National Park.
President Abraham Lincoln protected Yosemite Valley and the Mariposa Grove of Giant Sequoias by creating a public trust with the state of California.
He did so to keep it free from exploitation, as he understood the undeniable perfection of this scenery. Since then, it has been protected and kept pristine for our adventuring pleasure.
Yosemite is famous for its high alpine lakes, granite landforms like Half Dome, waterfalls glowing like fire, and of course, its groves of Giant Sequoia trees.
Note: This post contains affiliate links, which earn me a small commission at no extra cost to you if you make a purchase using one of these links. Thank you for supporting this free content!
Millions of travelers flock to this park making their way to Yosemite Valley, Cloud's Rest, or Tuolumne Meadows.
These places, while incredible, are like fly traps for tourists.
The park is 1169 square miles… a massive expanse of unencumbered landscape. Many people travel to the park only to see what is offered in the front country of the valley.
While, yes, go see Half Dome, El Capitan, and Yosemite Falls, by all means, as they are amazing… there is so much more to see Yosemite beyond the common sights.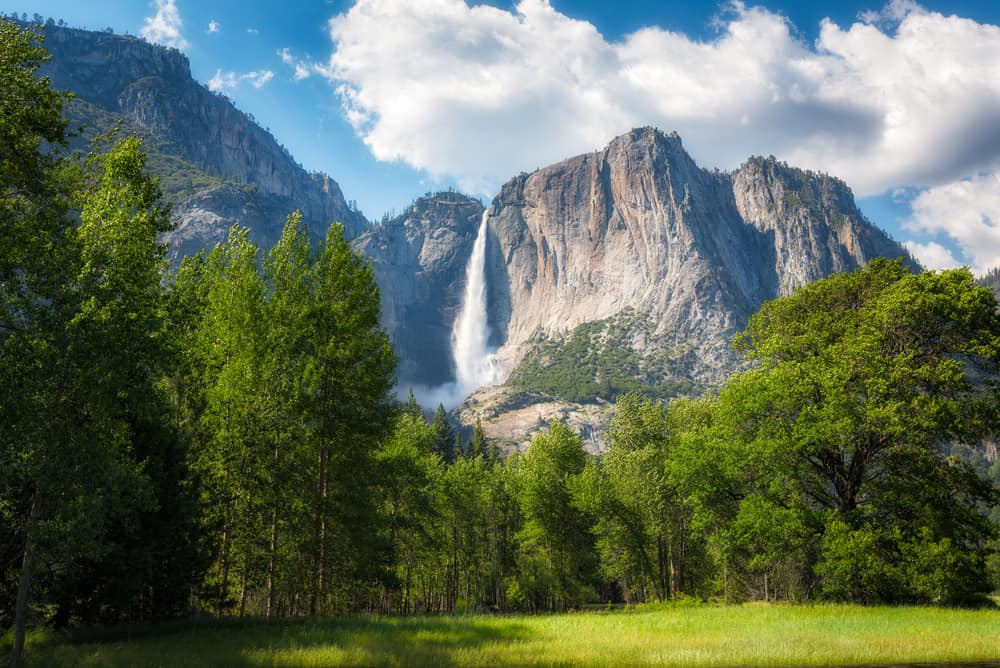 Below you will find our picks for the greatest hidden gems of Yosemite National Park, written by someone who used to work there!
Dorothy Lake
Dorothy Lake resides in the northern section of the park. It can be accessed from many locations with very long hikes, but the quickest way is through Stanislaus National Forest.
Dorothy Lake features crystal caverns… if you know where to look (find the directions at the bottom of this section). The caverns are massive once you descend into them! It features rooms you can stand in and milky quartz walls. They are huge and go quite far and deep below the ground.
Beyond the secret crystal caverns, this fairly large lake will bring you views of granite stone and pines, along with plenty of places to camp. Skip stones or enjoy the ample fishing available in this lake. Whatever you do here, Dorothy Lake is not to be missed!
Directions to Dorothy Lake Crystal Caverns: THIS IS CROSS COUNTRY HIKING. Always do your own research and carry a map. Bring a headlamp to see once inside the caverns.
Head to the south end of the lake. Hike south and begin to follow the creek. Follow the creek until you notice openings/holes in the rock. Keep hiking. You will find an opening big enough for a human to fit through. It is hard to be exact in this description. Just follow the creek until you reach an opening big enough to dip down into. It is about 4 feet tall. The caverns are there, covered in quartz crystal. Don't take any crystal from the park, please.
Be very cautious as it's unmaintained and natural, so approach with caution.
Kibbie Lake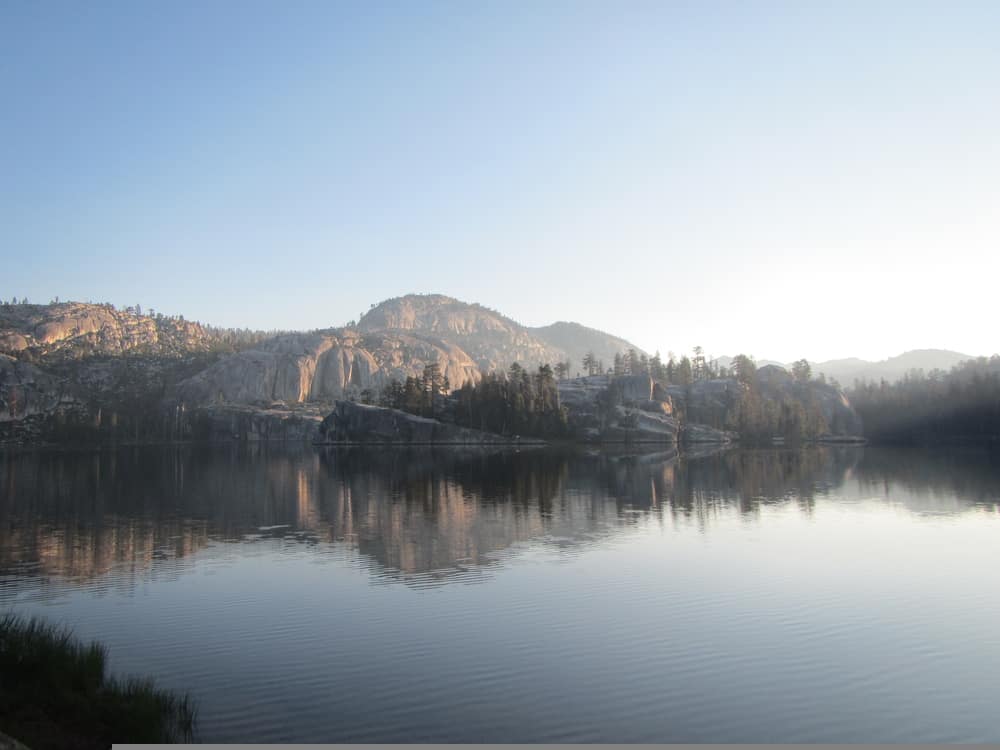 Kibbie Lake was absolutely deserted the last time I basked in the glory of her freezing cold water. To get to the camping area requires an exciting walk on a log bridge over the lake. Careful! Don't fall in!
It is a wonderful quiet spot for stargazing at night. Find a rock next to the lake to lay on, see the sky reflected in the water, or look up in wonder. There are no starry night skies like the dusty Milky Way light in the Sierras.
A moderate hike is required to reach this lake. The trailhead is found on Forest Route 1N14 at Eleanor Lake, another Yosemite hidden gem and a beautiful spot for swimming or hiking.
Hike past Eleanor Lake and deeper into the park for a more secluded experience at Kibbie Lake.
Hetch Hetchy Reservoir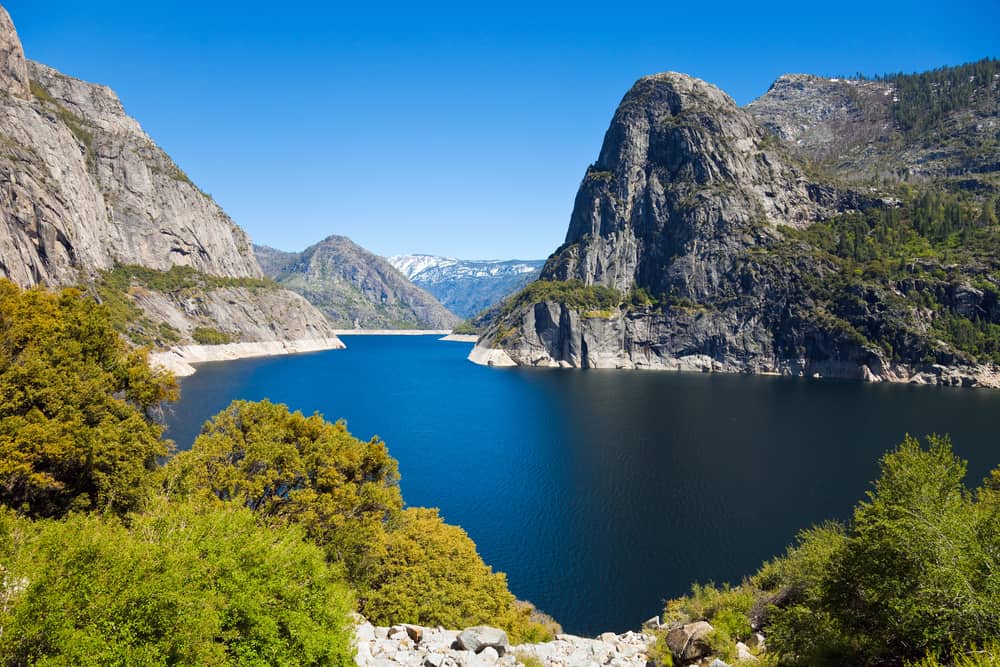 Hetch Hetchy is a place with a controversial history but it is quite a beautiful spot. It features a bridge across the reservoir that leads to an old railway tunnel. The bridge is ADA accessible which is a plus for those with disabilities.
You can view Wapama Falls from the bridge and the domes of the mountains that surround the reservoir. Adventure out on a short hike to the falls, where you'll hike alongside the reservoir and encounter wildflowers. Yes, Hetchy can attract a bit of a crowd at Wapama Falls and the bridge and tunnel area, but they are easy to escape with these next two trips.
First, climb Smith Peak. It's a fairly easy day hike with an epic view of the reservoir and the stunning beauty that is the Sierra Nevada Mountains. You will most likely be the only one summitting the mountain that day. Just watch out for rattlesnakes!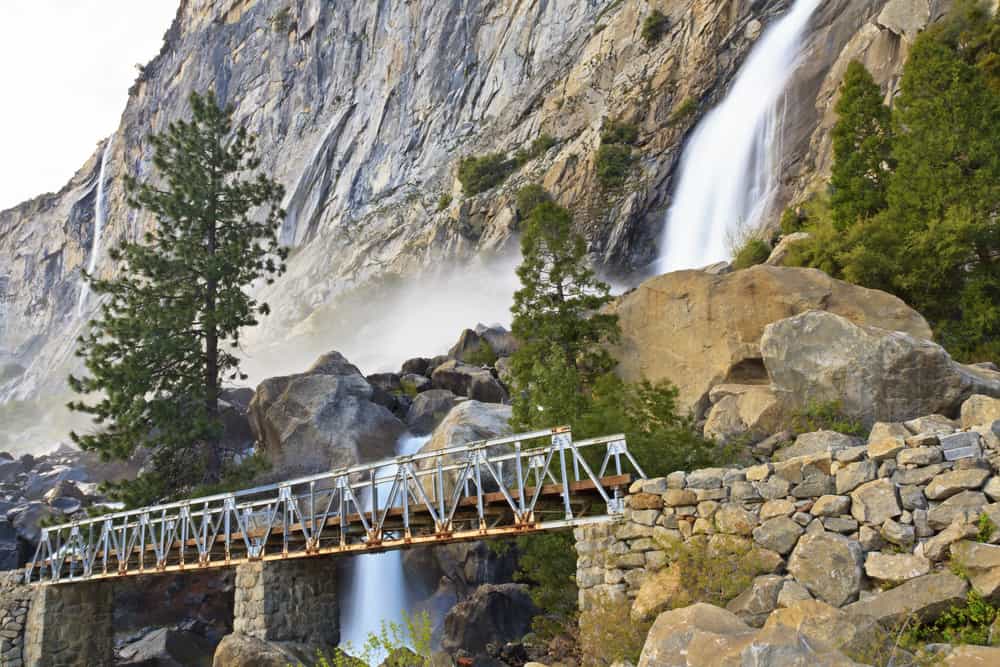 Second, hike to Wapama Falls and then go on to Rancheria Falls. Leave early for this hike as it is a 12-mile round trip. It is worth the effort as you will get to enjoy two of Yosemite's many falls in peaceful seclusion.
Rancheria Falls is particularly unique because it is so wide. This gently cascading wonder is sure to bring even more inspiration into your life while visiting Yosemite.
For non-backpackers and campers, you can find the Evergreen Lodge near Hetch Hetchy. These accommodations are engulfed in Ponderosa pines, nestled in the woods, and only about 30 minutes from Hetchy. They have a small gift shop as well. You can find Yosemite memorabilia, T-shirts, snacks, water, and a coffee bar including espresso drinks.
Twin Lakes Trailhead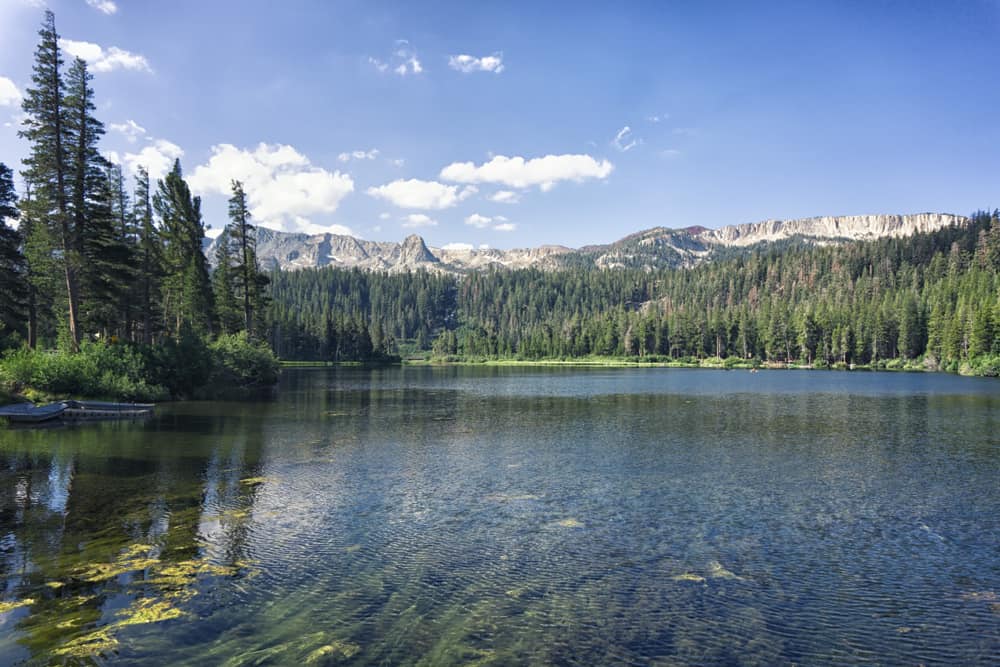 There are many options that you may take if you walk into the park from Twin Lakes Trailhead. If desiring a shorter hike, the simple beauty of a high alpine meadow is yours and yours alone. Go out and back as far as you would like.
Picture green grassy meadows with small creeks carving out broad curvy etchings through the middle of the landscape.
Find bunches and bunches of wildflowers like Mariposa lily, larkspur, and Indian paintbrush. You may even find an arrowhead here!
No matter what, do not take anything out of the park, and do not pick flowers. Practice "Leave No Trace" principles and leave Yosemite looking as good as, if not better than you found it.
If you hike about 10 miles in, this trail leads you to the Pacific Crest Trail which can turn a short "out-and-back" hike into a 2-7 day backpacking trip. Go north to Kerrick Canyon or south to Tuolumne Meadows.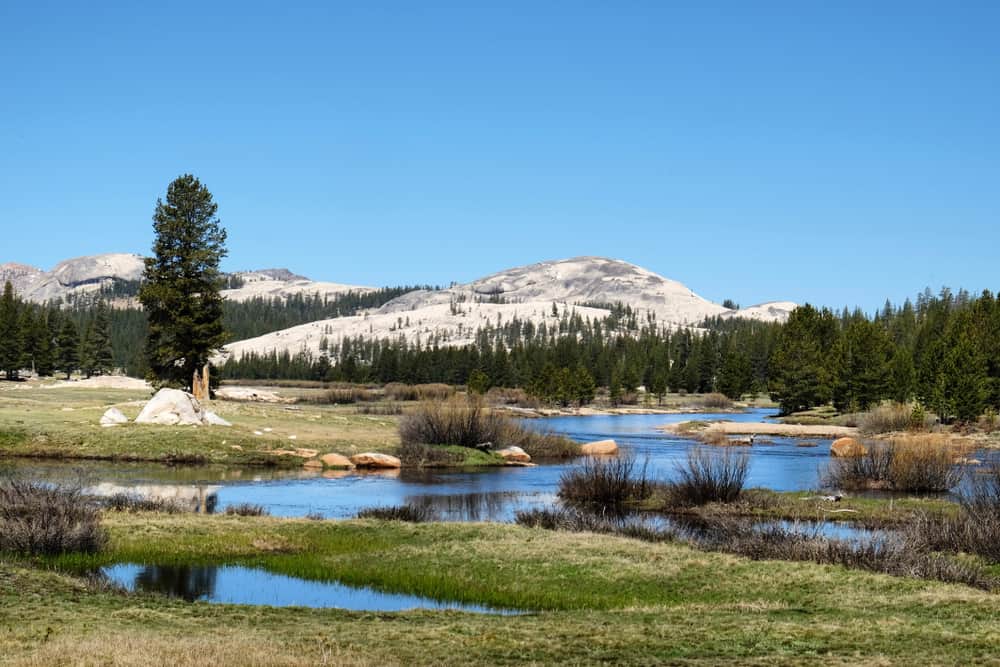 Start at this trailhead and go about 30 miles to Dorothy Lake (as mentioned above) for an amazing hike on the PCT to the "crystal cavern lake".
Here you may encounter "alpaca packers" or PCT thru-hikers, each out on their own adventures with many stories to share.
Maybe even bring a candy bar to share with a thru-hiker and be a "trail angel"!
It is 39 miles from Twin Lakes Trailhead to Tuolumne Meadows. This hike will take you past some of the most beautiful lakes and views Yosemite has to offer, including the "Grand Canyon of the Tuolumne".
Hiking through this canyon has a calming yet energizing effect on the body as you hike along the winding Tuolumne River, the sound of rushing water never-ending. The number of swimming holes and waterfalls are endless.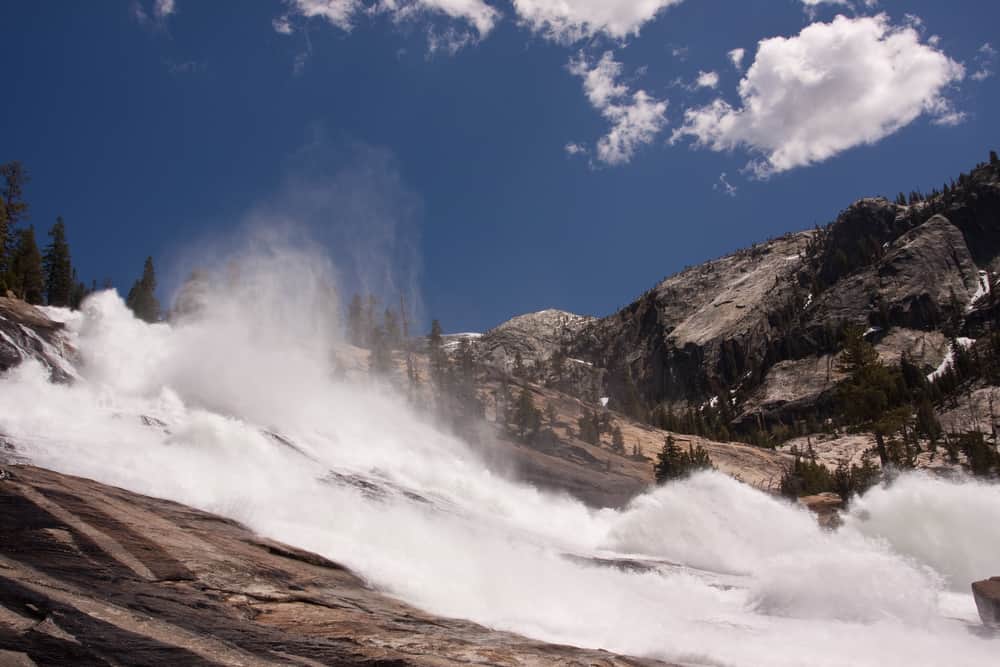 As you ascend up the canyon on your way back towards Tuolumne Meadows you find quite a few waterfalls, including Waterwheel Falls. Waterwheel Falls is named so due to the waterwheel effect the water makes when bouncing off a rock at the bottom of the falls.
Any option from Twin Lakes Trailhead will take you up and over mountain passes, alongside creeks and lakes, and offer you many peaks to bag. The options are endless, and the choice is yours: these are but a few ideas!
Upper Cathedral Lake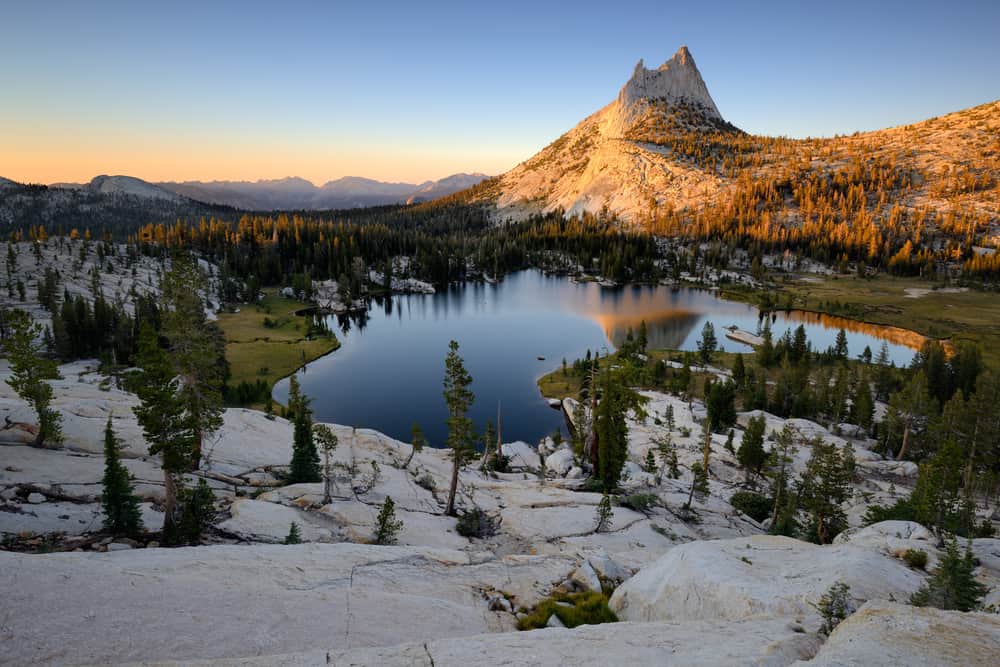 It is only about 4 miles from Tioga Road to Cathedral Lakes, where is an both upper and lower lake. Many stop at the Lower, but the Upper is a true hidden gem in Yosemite.
Both of these lakes are supreme and worth a visit. There is also a spring on the hike up, perfect for filling your water bottle with icy cold water from the mountain.
For those that love to climb peaks, you can climb Cathedral Peak from its south side. It takes 4-6 hours from this location.
John Muir was the first to ascend the north face of the mountain, naming it Cathedral because he said he was "praying the whole time" – he also understood the spiritual strength one may find when they connect with nature. Choose to climb it, and you will soon learn what is meant here.
The south side of Cathedral Peak is much more manageable than the north face, as you can hike up and scramble to the peak. On the north side, you need to rock climb.
Another, less intimidating, peak in this area would be Tressider Peak. It's not as frequented, but it's just as beautiful. It is also an easier climb up than Cathedral Peak. It features expansive 360 views of the Sierras and the best view of Cathedral you can get.
***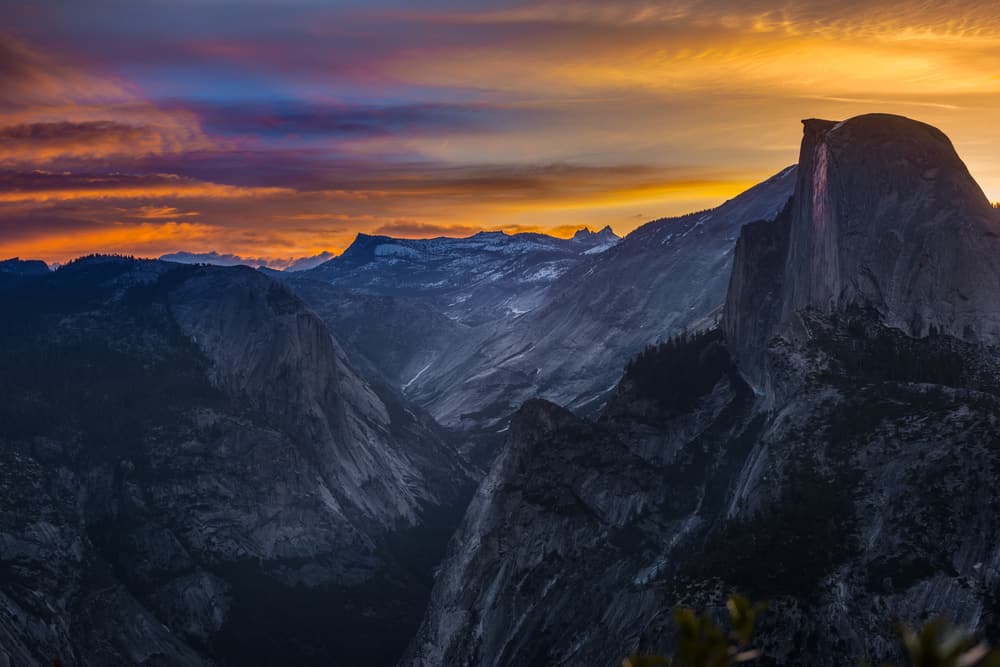 The vast beauty of Yosemite is beyond anything you can imagine. The sound of a chickadee, bald eagle sightings, and even glimpses of black bears are there for you to enjoy. Cliff jumping, peak climbing, lake swimming are all there for you should you choose it.
Every adventure is exciting and fulfilling, yet it can be tiring. Always be prepared with water, food, and a map. Remember, high elevation requires more water (and more sunscreen!). It also can make it more difficult to breathe, so always go slowly and listen to your body.
One hopes you will find this short list of hidden gems in Yosemite to be a guide on your national park adventures. Yosemite is a magical land with the capacity to enrich your soul and change your life. To adventure beyond and deep into the park is to commune with nature in the deepest of ways.
Be reverent and again, leave no trace!
Pin This Guide to Yosemite Hidden Gems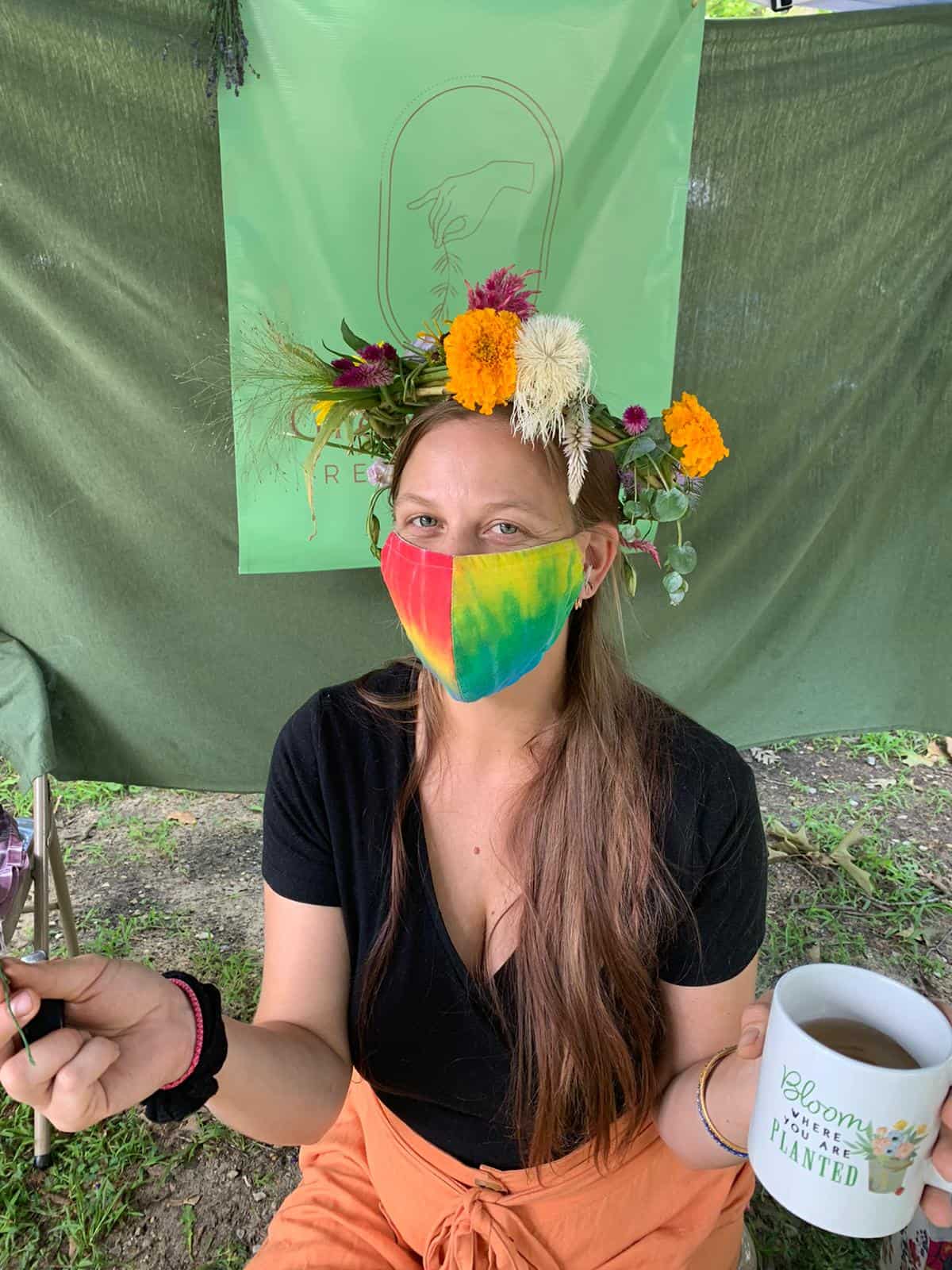 Allison is a writer, herbalist, musician, and lover of nature. She is an avid traveler and backpacker, having traveled throughout most of the United States and through parts of Asia and Europe. She has lived in Hawaii, Philadelphia, New Jersey, Boston, and of course, California. Allison has lived in California for 5 years, working on farms and in Yosemite National Park. She has been all over the state, enjoying many cities and of course, the many amazing outdoor wonders California offers. She currently resides in Aptos, Santa Cruz County, CA.