Whether you're snapping photos of palm trees in the urban jungle of Los Angeles or on a tropical island, I've gathered 50 palm tree Instagram captions and palm tree quotes, perfect for your summery snaps.
After all, nothing says summer vibes like some beautiful palm trees!
These palm tree captions for Instagram range from the relaxed to the ridiculous, from my own mind as well as quotes about palm trees from songs and writers.
I hope you'll find the perfect palm tree caption for your favorite tropical photos!
Laid Back Palm Tree Captions for Instagram
Note: This post contains affiliate links, which earn me a small commission at no extra cost to you if you make a purchase using one of these links. Thank you for supporting this free content!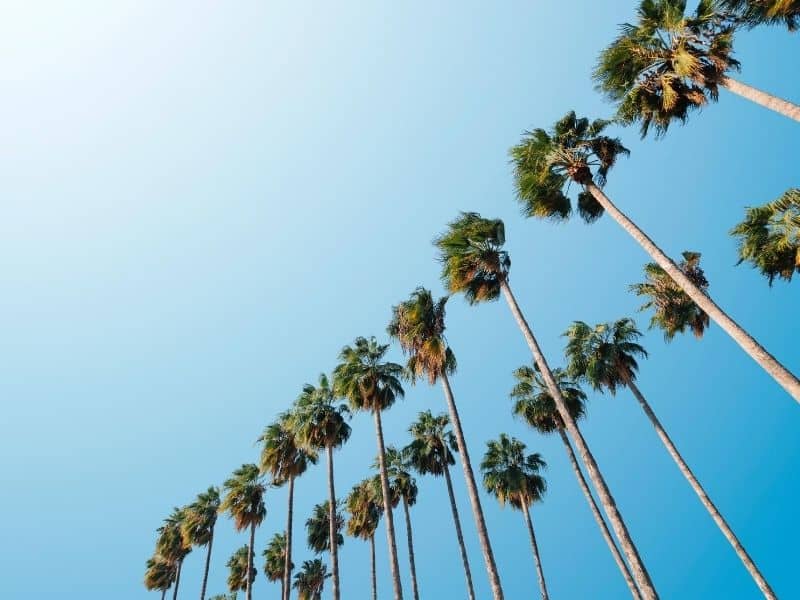 Palm trees and salty breeze.
80 degrees. Palm trees. Life's a breeze.
You can find me under the palms.
Always chasing palm trees and ocean breeze.
Wild and free, like a palm tree.
All I need are sunsets and palm trees.
Life's better under a palm tree.
Time spent under a palm tree is never wasted.
I don't want any shade unless I'm beneath a palm tree.
Palm trees & vitamin sea.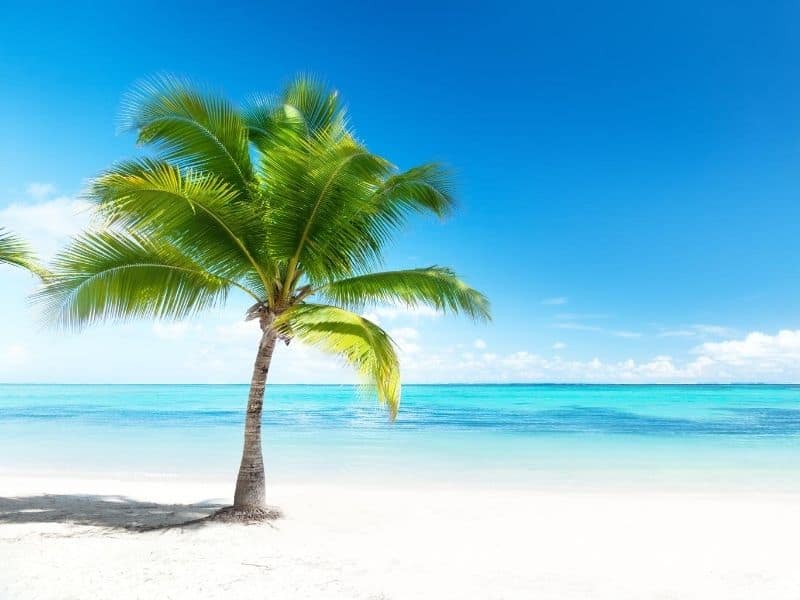 A life without palm trees is no life at all.
Happiness is found under a palm tree.
I've got paradise in the palm of my hand.
You, me, and palm trees.
If there aren't palm trees, I'm not going.
Take me to the sea, under the palm trees.
Inspiring Quotes About Palm Trees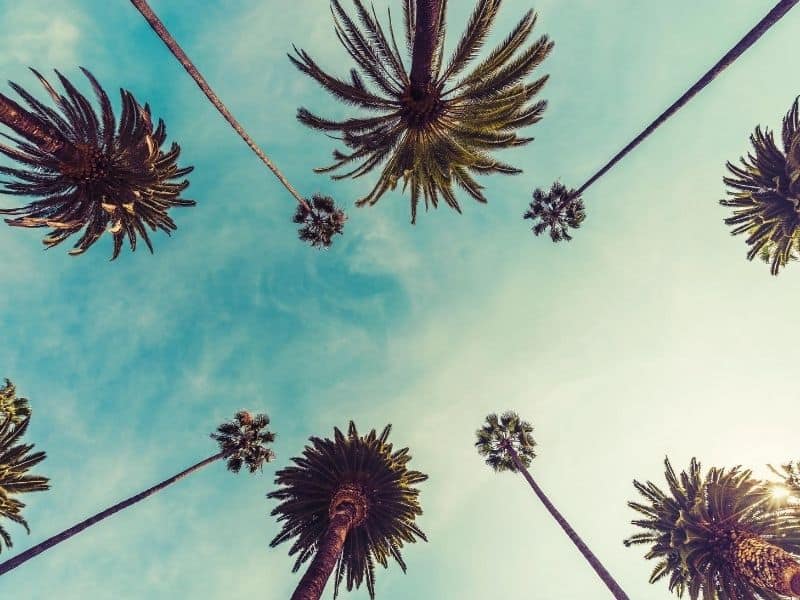 "ADVICE FROM A PALM TREE. Reach High. Stand Tall and Proud. Soak Up the Sun. Be Flexible. Find Your Oasis. Weather Life's Storms." ― Unknown
"For it is the temper of the highest hearts, like the palm tree, to strive upwards when it is most burdened." — Philip Sidney
"The righteous shall flourish like a palm tree." Psalm 92:12
"May you never be too busy to stop and breathe under a palm tree." ― Unknown
"Beneath the sunset skies tall, silver-shafted palm-trees rise." ― William C. Bryant
"Palm trees are growin' and a warm breezing a blowin'." ― Blake Shelton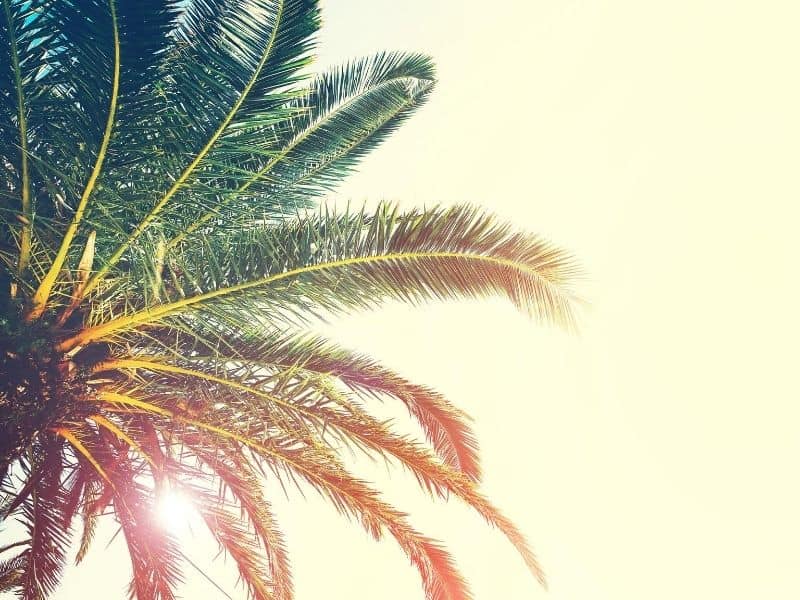 "Focus on this moment. Hold your hand and see what it feels like. Go look at some grass. Talk to a palm tree…. Experience life." ― Frederick Lenz
"The palm tree that sways in the breeze stays standing the longest." ― Shay Mitchell
"Grow as a palm tree on God's Mount Zion; howbeit shaken with winds, yet the root is fast." — Samuel Rutherford
"I'm a sucker for turquoise sea, white beaches, and palm trees." — Bruno Tonioli
"Lights are glowing in the palm trees." — Jimmy Buffett
"'Here I am', I say to the palm trees. 'I can do this. Watch me.'" — Eileen Granfors
"For me, exotic means beaches, palm trees and sand and frolicking in the ocean." — Priyanka Chopra
California Palm Tree Quotes & Captions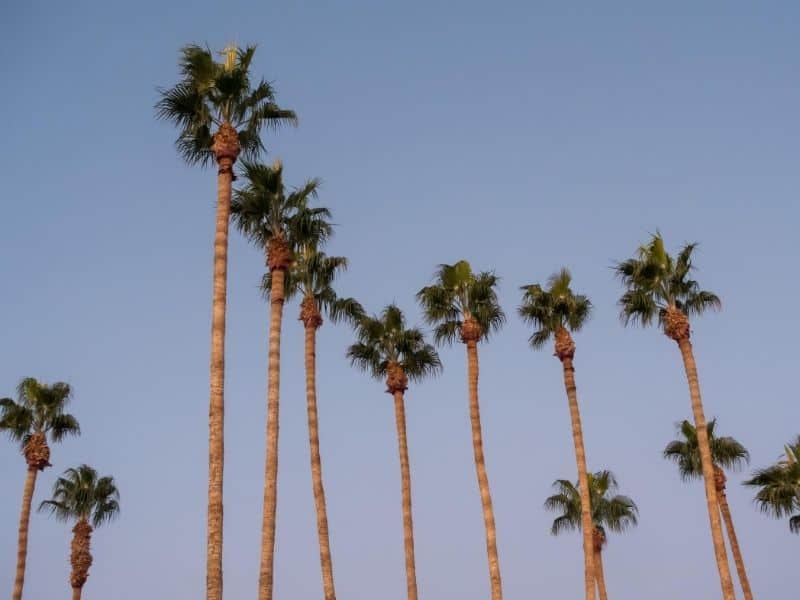 City lights and palm tree nights.
Sunset Boulevard dreaming.
"I know they have palm trees in Southern California. I mean I'm not a complete moron, I've watched 90210, and everything." ― Meg Cabot
"I suddenly realized I was in California. Warm, palmy air – air you can kiss – and palms." ― Jack Kerouac
"The sight of a palm tree silhouetted against the sky made even his life feel like a movie" ― Alexandria Marzano-Lesnevich
"Hollywood is Newark, New Jersey with palm trees." — Weegee
"A city where everyone seemed to live in a bungalow on a broad avenue lined with palm, pepper or eucalyptus trees, where there was never any snow." — Kevin Starr
"California to me as a concept or as an idea always seems like endless optimism and endless opportunity – when people think of California they think of palm trees and blue skies and gorgeous sunsets and beaches and everything else." — Mark Hoppus
Funny Quotes About Palm Trees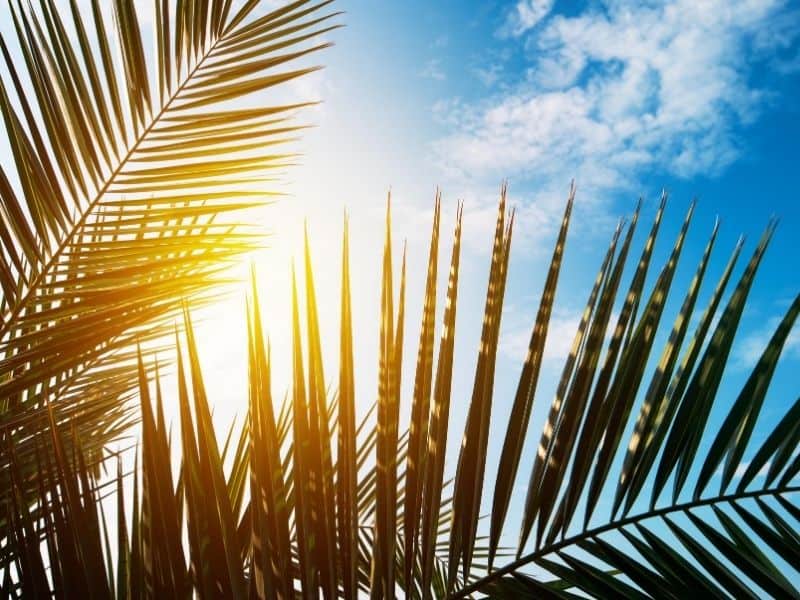 "The first rule of hurricane coverage is every broadcast must begin with palm trees bending in the wind." — Carl Hiaasen
"I'll be glad to leave here. I feel like eating palm trees. I don't like this place. It's for people with arthritis." — Ernie Holmes.
"He who commences a [law]suit resembles him who plants a palm tree which he will not live to see flourish." — Marguerite Gardiner
"A lot of parts of L.A. are interchangeable with suburbs in Jo'burg. Very big, ostentatious houses with palm trees and lawns. Lawns are very important. Never underestimate lawns." — Neill Blomkamp
"They all went down in droves, because just scenes of palm trees and beaches can get pretty boring." — James MacArthur
Funny Palm Tree Captions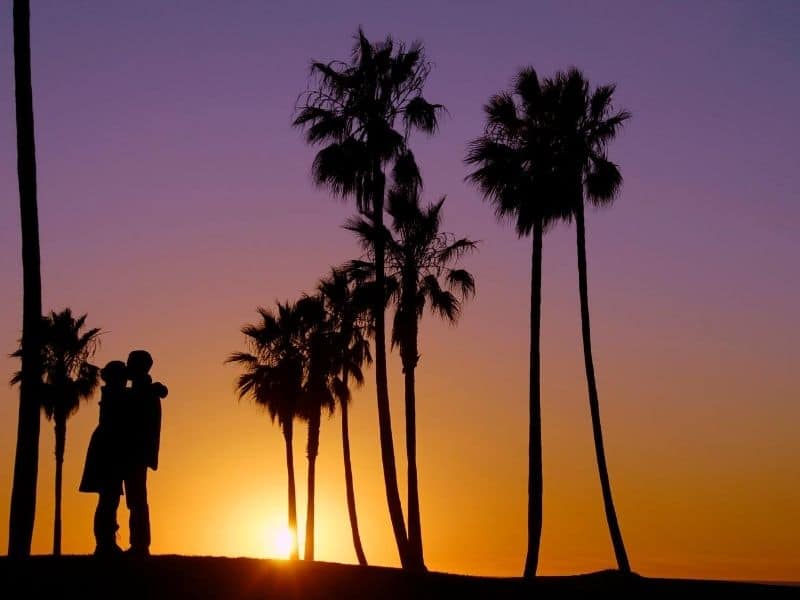 Just me and my best fronds
Keep palm and carry on
Face palm.
Palm me later!
This is the palm before the storm.
Keep cool, palm, and collected.
I'm in the palm of your hand
Don't be shady.
Pin These Palm Tree Captions!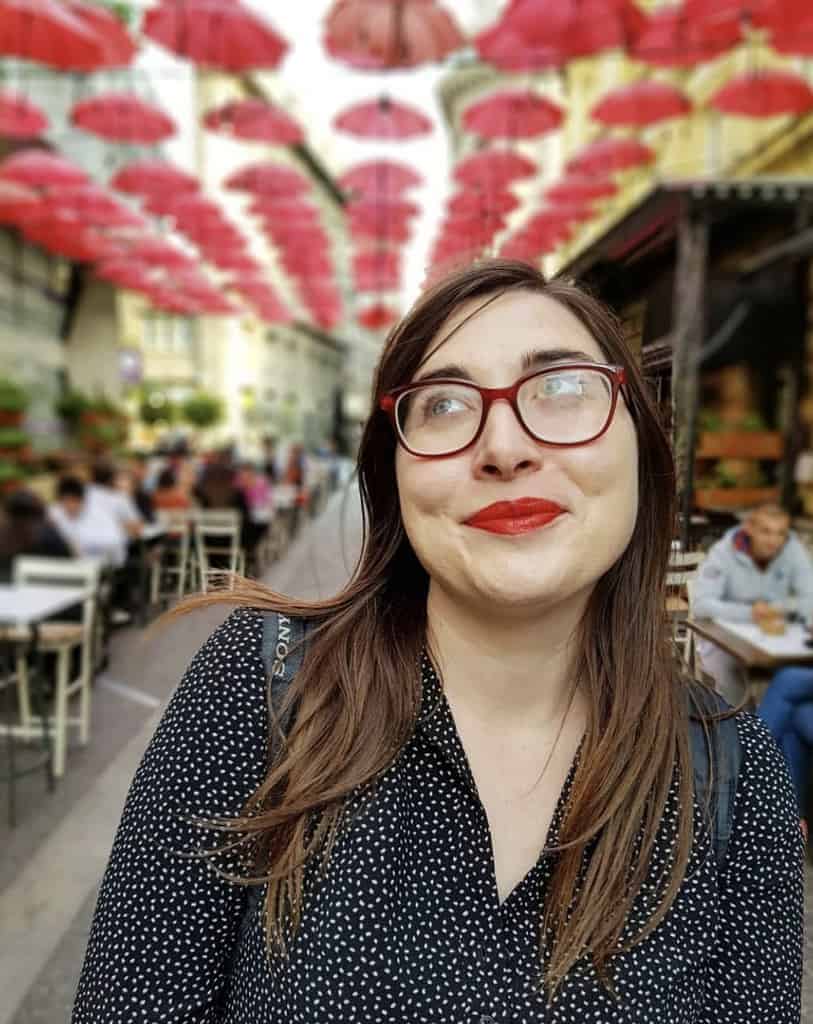 Allison Green is a travel blogger, writer, and podcaster who grew up in the Bay Area of California. She has spent time living in New York, Prague, and Sofia, but has returned to live in the East Bay. She has traveled to 60 countries before the age of 30 while running several digital travel publications. Her writing and podcast have been featured in Forbes, CBC Canada, National Geographic, the Huffington Post, and CNN Arabic, amongst others. She's obsessed with bouldering, houseplants, other people's pets, and anywhere she can see the ocean.