California can't be beat for its array of recreational options. You can ski and surf on the same day, chasing it with a Michelin starred meal after. Zen out at a yoga retreat or be surrounded by people at a music festival in the desert.
But the best books about California pull back the fancy rug and examine the dirty bits, from Didion's disillusioned survey of San Francisco counter-culture in the 1960s to T.C. Boyle's satire of woke liberalism or Steinbeck's vision of the Pacific coast not quite living up to its image as a Garden of Eden.    
Here are some of the best California books we've read.
Note: This post contains affiliate links, which earn me a small commission at no extra cost to you if you make a purchase using one of these links. Thank you for supporting this free content!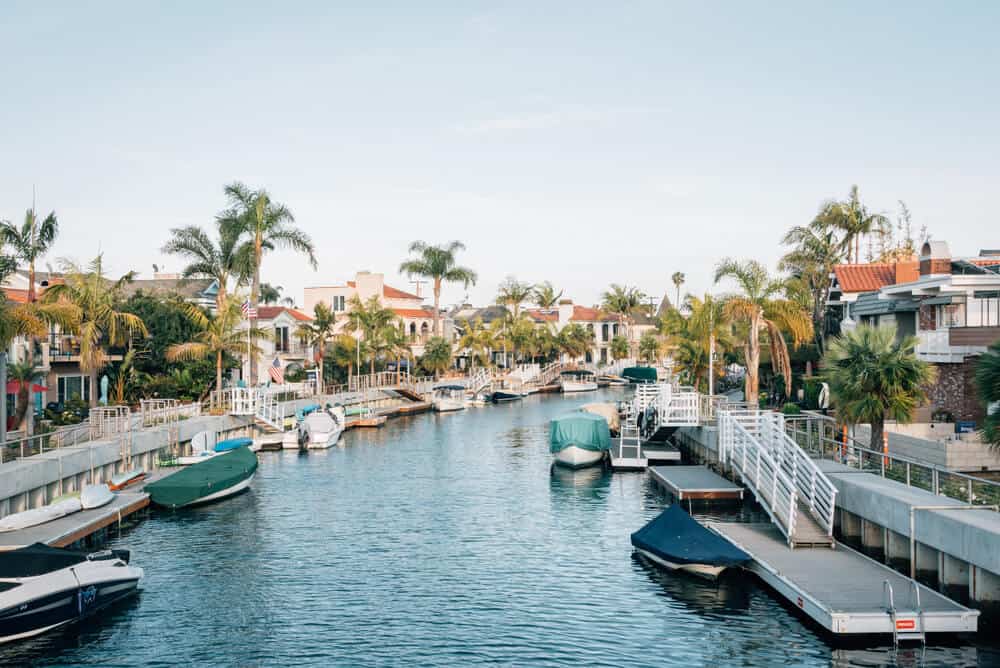 Best Books About California
Slouching Towards Bethlehem by Joan Didion
Didion's title is a reference to W.B. Yeats' poem The Second Coming – the falcon cannot hear the falconer, the widening gyre, the world is doomed and all that.
Behind her iconic over-sized shades, Didion's eyes were blasted wide open skulking around Haight-Ashbury in the late 60s.
In the titular chapter she accepts a pamphlet advising hippies on "How to Avoid Getting Busted."
"The center was not holding," she writes.
Didion, still kicking into her late 80s, is a fifth generation Californian. Her ancestors traveled west with the Donner party, but lucky for them, they skipped the shortcut.
She pioneered what became known as the New Journalism, using narrative and literary techniques to tell the story. And more than a little bit of immersion. It's called creative nonfiction now.
She's never a spy though, somehow keeping herself above all the vice, up front about being a reporter. At least, that's how she relays it. An acquaintance refers to her as a "media poisoner."
She doesn't let the label hamper her jottings about runaways drugged into trafficking or toddlers tripping on their mother's milk supply. She never pretends as though she's not mediating the events – the New Journalism.
She's prophetic, predicting Reagan's false promise (California's governor at the time) and the pending real estate bubbles.
In this book of California-themed essays, she jaunts off to Vegas because any account of Los Angeles is incomplete without reference to Vegas. It's a three and a half hour drive if you time it right and have a heavy foot.
She presciently writes, "the sense that what happens there [Vegas] has no connection with 'real' life." You can just hear the Nevada ad exec, decades later: too many words, tighten it up.
The book is not at all cohesive and often frustrating – people are named but barely introduced, if at all, and disappear as quickly as they came. But then she'll be at a fundraiser with Paul Newman.
The lack of structure suits the times. They were not cohesive, beyond maddening, the center not holding.
The Tortilla Curtain by T.C. Boyle
Cándido Rincón and his pregnant wife América enter the United States without documents, eventually finding outdoor refuge at the bottom of Topanga Canyon. The nature-loving Mossbachers live in a gated community just above, in Malibu.
The Rincóns do not get one single break – meanwhile the Mossbachers bemoan their housing board which prevents them from living in "nature" in the fashion they would prefer. It's a comedy, but you won't laugh.
The two men's paths cross when Cándido is hit by Delaney Mossbacher, who is driving near his home. Neither wants to report the accident and Delaney gives him "$20 blood money." The two are entwined from then on.
The Joy Luck Club by Amy Tan
Four Chinese women meet to play mahjong, eat dim sum, talk, complain, and brag about their American daughters. They call their group the Joy Luck Club.
It's become a tricky book, criticized for playing up Asian American stereotypes, catering to the model minority trope. And yet it continues to resonate for many.
Set in 1980s San Francisco, Tan's masterpiece is about what happens when culture clash is laid on top of the already combustible mother-daughter relationship.
Four daughters, all raised in America, are miffed to varying degrees as to why their mothers, the ones who brought them here in the first place, would be upset they adopted American values.
The daughters' successes are inevitably disappointments to their mothers. They chase their tails trying to make their mothers proud, achieving material success but unsatisfying marriages, messy divorces and difficult children.
The novel is also about the illusions that exist between generations, intentional and otherwise. The women of the Joy Luck Club aren't as perfect as they pretend to be either. The mothers' misguided goals were their attempts to protect their daughters from their own pitfalls.
Tan's mothers had to make devastating, incomprehensible choices, hoping they would never have to answer for them. And don't we all have moments we'd rather forget?
The Big Sleep by Raymond Chandler
L.A. is rain soaked, dark and depraved from Sternwood mansion to the gambling den in Chandler's bestselling mystery. A drive by the coast does not yield a scenic sunset but the "smell of kelp" coming off the water and a world of "wet emptiness."
Meet Philip Marlowe, the definitive hard-boiled detective. He doesn't have it all figured out from the first clue, he's not smug like Holmes, Poirot, or Dupin. In fact, he's a disaster: boozy, self-destructive, flailing and a bit raunchy. If you like Harry Bosch, V.I. Warshawski or Inspector Morse, thank Raymond Chandler.
The Big Sleep has an incredibly good plot with blackmail, death, dames and riches, but allows you to savor an atmospheric tour of the enclave of corruption that was 1939 Los Angeles. It's short too. And not boring. You'll finish it in one sitting.
They Called Us Enemy by George Takei
During World War II, approximately 120,000 Americans living in the Western states were imprisoned for the crime of having Japanese ancestors. George Takei's graphic novel illustrates his experience as one such American.
Building on Jeanne Wakatsuki Houston's classic memoir Farewell to Manzanar, Takei not only offers his own experience in the camps but the larger geopolitical context and his subsequent career as an actor and political activist.
It's a must-read for understanding California's complex history and the historical crimes and acts of prejudice against Asians and Asian-Americans that have happened (and are still happening) in the state.
Tales of the City by Armistead Maupin
Maupin's portrait of 1970s single life grew from his serialized column in the San Francisco Chronicle, eventually growing into nine books and various adaptations.
You will meet and fall in love with these characters, the fish-out-of-water Mary Ann Singleton freshly arrived from the Midwest, the enigmatic Ms. Madrigal and the adorable, fool for love, Michael "Mouse" Tolliver.
You'll live with them through disco, the 80s, political upheaval, family drama, birth, and death. You'll laugh, you'll cry, and you'll certainly be sad when you're done.
The King and Queen of Malibu by David K. Randall
"A profligacy of millionaires," is how Los Angeles newspapers described Frederick Rindge's 1892 Spanish land grant purchase of Rancho Topanga Malibu Sequit or "Malibu Rancho."
Most Californians accept Malibu as a given, but Randall's well-researched book reveals the usually corrupt legal wranglings that made it so.
Rindge arrived in Malibu as conqueror/land speculator over a century ago. With his Eastern connections and wealth, Malibu was an afterthought for Rindge, who had already bought up large swaths of land all over Los Angeles.
May Rindge, his widow, would stubbornly hang on to Malibu, fighting Los Angeles County and the state of California until 1923. She held off the Roosevelt Highway for a long time but not forever. It's now known as the Pacific Coast Highway.
May Rindge died penniless but, in her later years, convinced prominent Hollywood movie stars to build vacation homes in 'the Colony'. The action successfully forced the Union Pacific to route their northbound line inland then return to the coast in Ventura.
And so Malibu evolved into the sleepy, railroad-free beach community and home to the stars that we now know, which tens of thousands of beachgoers visit every day.
Justice for All: Earl Warren and the Nation He Made by Jim Newton
Future Chief Justice Earl Warren was a conservative California judge in his early legal years. He drove through the Japanese interment, jailing Takei and so many others with only racist justifications.
Eisenhower appointed him to the Supreme Court in 1953, considering him a safe pick but, unexpectedly, Warren proceeded to instigate a Constitutional Revolution.
He engineered the unanimous decision in Brown v. Board of Education, ruling that separate-but-equal is inherently unequal.
His court later fudged a right of privacy in the penumbra of the Bill of Rights so mixed-race couples could marry, birth control was available, and women faced fewer obstacles to exercise their right to choose and terminate unwanted pregnancies.
The Grapes of Wrath by John Steinbeck
After washing out as a writer in New York, Steinbeck returned to California, laboring manually and writing whenever possible.
Steinbeck's work finally broke through in 1935 with Tortilla Flat (yes, Boyle's title, Tortilla Curtain isn't a coincidence, both exploring the loss of land suffered by the Latinx community).
He followed it up with Of Mice and Men in 1937 and then two years later, during the Great Depression, The Grapes of Wrath, widely considered one of his greatest works.
Devastated by the Dust Bowl and evicted from the family farm, the Joad family sets off for the West to California on Route 66, "the mother road, the road of flight."
Once there, they are stunned by Central California's lush soil, producing bounteous orchards. The area still remains America's breadbasket, producing 13% of the nation's total food supply, more than any other state.
But looks are deceiving as the Joads set up camp at a Hooverville, quickly learning they're in the same class struggle they tried to escape and Californians are none too friendly to "Okies." Amidst nature's gifts, folks are still starving due to greed and corruption.
Given the timing, Steinbeck could hardly wrap this up with a pretty bow, which wasn't his style anyway, but the ending will leave you with the tiniest sliver of hope.
Pin This Guide to California Books, Novels & Essays!