Looking for some mountain adventure in the heart of the SF Bay Area?
With a summit over 3,800 feet tall, Mount Diablo is the most locally known mountain in the East Bay, with its summit hike earning a wicked reputation.
This reputation is well earned, but what most people don't know is that Mount Diablo State Park also has a wide variety of natural beauty, ranging from rock formations, wildflower patches, and even waterfalls!
With over 200,000 acres to traverse, picking a hike in Mount Diablo State Park can be difficult.
We've rounded up our favorite Mt Diablo hikes so you can get the most out of your next adventure. 
Explore and Climb at Rock City, the Wind Caves, and Sentinel Rock
Rock City, its Wind Caves, and Sentinel Rock are the best kept local secrets.
While light-hearted carvings from high school students dating back to the 1970s may seem old, petroglyphs near the site actually indicate it was used by Native Americans as a seasonal camp.
Located about a mile from the South Entrance, Rock City's unique natural geography features sandstone rock formations, natural caves, and native wildflowers.
Note: This post contains affiliate links, which earn me a small commission at no extra cost to you if you make a purchase using one of these links. Thank you for supporting this free content!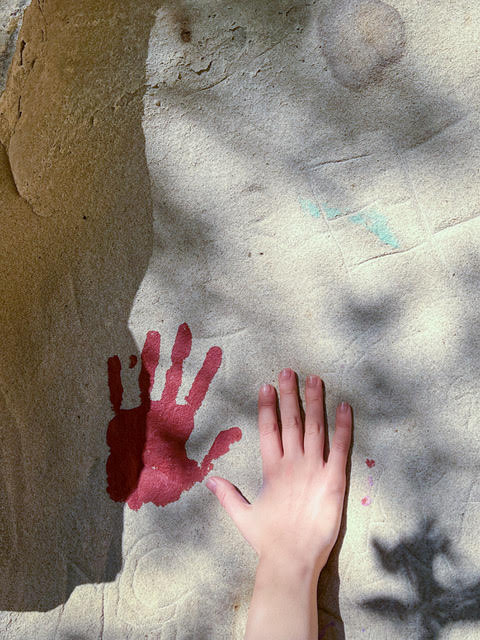 The Rock City, Wind Caves, and Sentinel Rock trail is 1.2 miles long with 213 feet of elevation gain.
It's a favorite spot for hobbyist boulderers, hikers, and botany enthusiasts of all skill levels.
For sweeping vistas, visit Sentinel Rock, a distinct outcropping jutting out of the Mount Diablo landscape.
Stairs worn into the face of the rock and railings will help you make the steep ascent to the top, where you can take a break, watch the hawks, and enjoy the breezy and breathtaking views.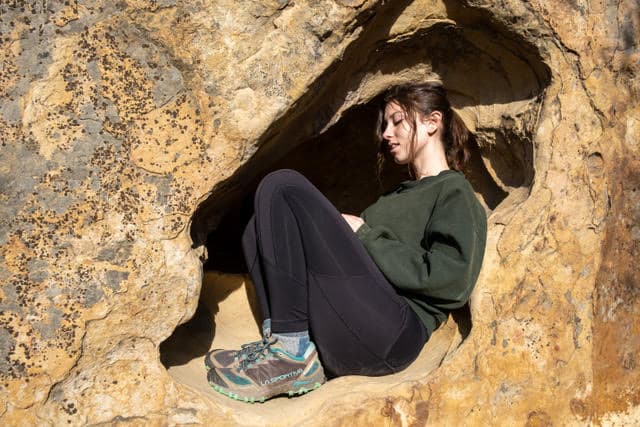 Be aware: the trails in this area aren't well marked, and what was originally less than a mile and a half long hike can quickly detour you on side paths and through the undergrowth.
If this happens to you, take it as an opportunity to enjoy the manzanita trees and eclectic graffiti along the cliffs.
All of the paths in this area eventually converge back to the main trail.
All in all, this is a great hike for all skill levels, including children, and is a short but thrilling exploration.
Explore Waterfalls at the Donner Canyon Loop
Looking for a beautiful springtime hike at Mount Diablo State Park?
Look no further than the Donner Canyon Loop, a 5-mile out-and-back trail of moderate difficulty.
This trail is made up of three legs: Donner Canyon, Middle Earth (aptly named for its resemblance to Tolkien's fantasy land), and the Falls Loop.
It passes by creeks and four separate waterfall cascades that flow during winter and early spring.
These falls flow off of the peak of Mount Diablo and dry up by mid-spring, so if they're the main reason for your visit, be sure to time your trip accordingly.
If you are open to a more generally beautiful hike, though, this trail is great for hikers and runners all year round.
Like most of the area, the Donner Canyon Loop also has unique rock formations and vivid wildflowers that bloom during the spring.
Put Your Hiking Skills to the Test on the Juniper Trail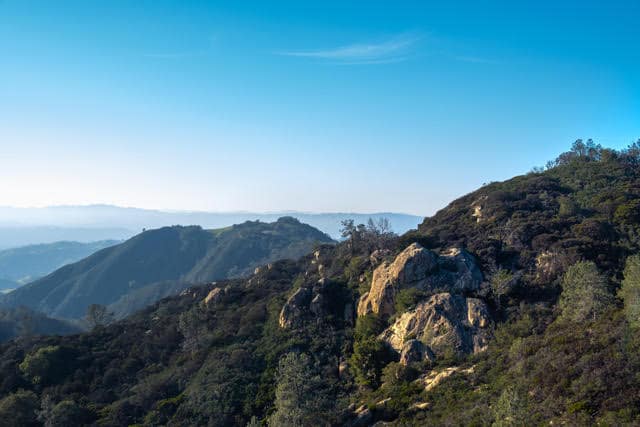 If you want a short but strenuous hike on Mount Diablo, the Juniper Trail is the hike for you.
Starting at the Juniper Campground, you'll embark on a nearly two-mile out-and-back trail with a moderate difficulty rating.
Don't let the relatively short length of this trail fool you.
Juniper Trail gains over 700 feet and primarily covers the sandy and gravelly ground.
Trekking poles are suggested if you're iffy about your ankle stability, and extra water is recommended due to the lack of shade.
At the top of the trail, you'll enjoy beautiful views of the East Bay and can enjoy a picnic before heading back down.
Other hikers report the descent taking significantly less time than the ascent due to the incline, which will be a relief if you found yourself tuckered out from the steep climb.
Even though it isn't for the faint of heart, this hike is completely doable.
Enjoy Wildlife at Castle Rock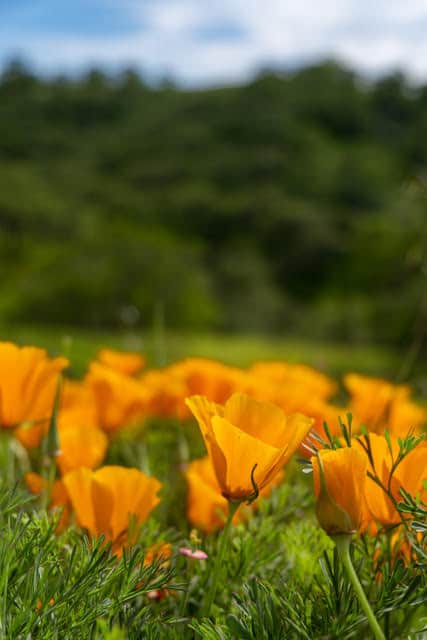 If you are looking for a more leisurely hike, head to the Castle Rock Diablo Foothills Loop.
This trail is a bit over 4 miles long and meanders through the lush pasture, towering oak trees, wildflower-studded fields, and over a number of creeks.
You'll see herds of dairy cows peacefully grazing along the trail, ground squirrels scurrying through the grasses, and native birds like bluejays and mockingbirds calling from the treetops.
If you visit Castle Rock in the springtime, you'll also spot patches of wildflowers, including the California Golden Poppy.
This loop welcomes dogs and horses, so if you're visiting with an animal companion, they're sure to enjoy the wide-open spaces and gently sloping paths.
Conquer Mount Diablo from Mitchell Canyon to the Summit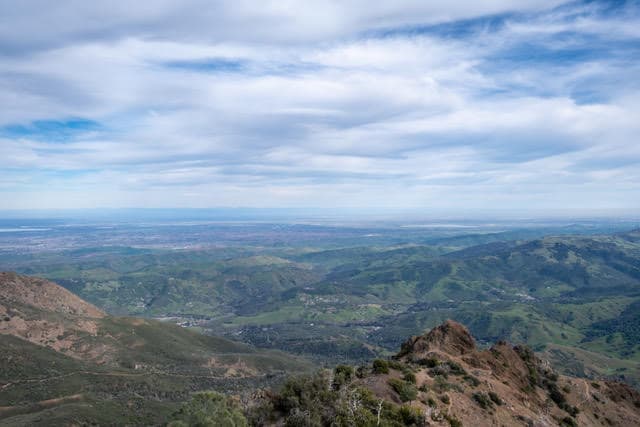 Are you a seasoned hiker looking to tackle Mount Diablo's most difficult hike?
Conquer all of Mount Diablo by taking the Mitchell Canyon Trail all the way to the Summit.
This hike is rated difficult, and that's an understatement.
All in all, the trail is 13 miles from base to peak, so prepare to have someone meet you at the summit to drive you back down.
The Mitchell Canyon to Summit trail climbs 1,000 feet in elevation within the first two miles, bringing you to Twin Peaks, then to Eagle Peak, the North Peak Trail, and Summit Trail.
Due to the length, taking this route will show you all of Mount Diablo, including its geological formations, local plants, and wildlife.
If you want to tackle Mount Diablo over multiple days, we suggest staying at one of Mount Diablo's many campgrounds.
Reach the Summit With a Little Less Effort at the Devil's Elbow to the Summit Trail
Not up for a day-long 13-mile hike but want to have the bragging rights of hiking to the Summit?
No worries.
Find the Devil's Elbow Trail, a 1-mile out-and-back trail that takes you to the summit on foot, rather than by car.
With a steep grade of over 350 feet of elevation gain in half a mile and a primary gravel path, you'll want to wear shoes with good grip and bring plenty of water.
We suggest hiking during springtime while the hillside is still lush and before temperatures climb.
Take in the Views at Mount Diablo's Observation Deck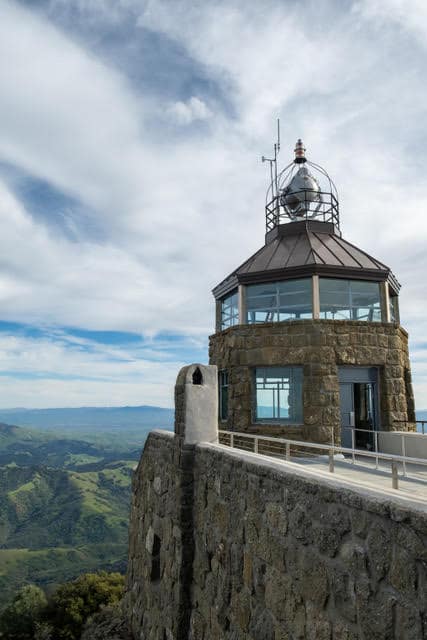 While not technically a hike, no visit to Mount Diablo State Park would be complete without a visit to the Observation Deck.
Entirely accessible via car, the Observation Deck provides you with the most surreal views of the San Francisco Bay Area and beyond.
On clear days, you can see the Golden Gate Bridge, Salesforce Tower, and Sutro Tower of San Francisco, the cargo ships docked just off the Oakland shore, the windmills of the Altamont Pass, and, in the far distance, the snow-capped mountains of the Sierra Nevada mountains.
One source says that this vista shows over 8,500 square miles and 40 California counties.
While you're there, don't miss the marine fossils embedded in the sandstone walls of the Summit building – a reminder that all 3,000+ feet of Mount Diablo were once underwater when it was still an ancient oceanic volcano.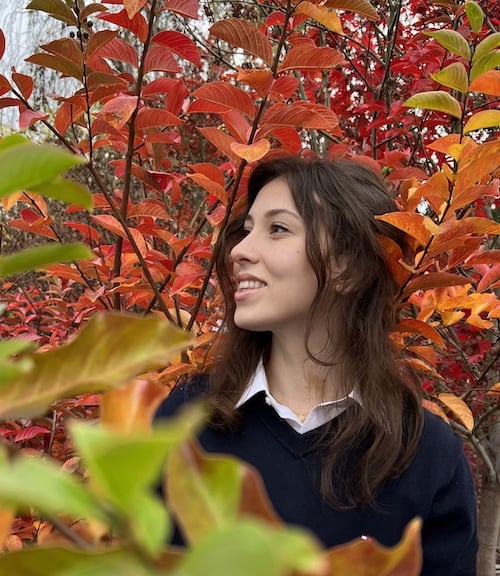 Hannah McKelson is a content writer and California-based adventurer hiking and camping her way across the West Coast. She loves tracking down the best-kept secrets of the beaches, forests, and mountains in her home state while sharing her adventures through her writing. You can follow her travels on social media @hannahmckelson and on her website at hannahmckelson.com.