California is best known for its coastline and mountains, but its desert side often goes unnoticed.
Of course, destinations like Joshua Tree National Park and Death Valley National Park are rather well known, but there are all sorts of beautiful desert towns in California seemingly in the middle of nowhere that offer an enchanting California desert getaway.
This guide to the best desert towns to visit in California will show you another side of California, in both the high desert and low desert.
The Best Desert Towns in California
Palm Springs
Note: This post contains affiliate links, which earn me a small commission at no extra cost to you if you make a purchase using one of these links. Thank you for supporting this free content!
Palm Springs is most likely the first California city that comes to mind when you think of desert getaways.
Located about 2 hours from Los Angeles, Palm Springs is a popular weekend getaway destination from LA.
Travelers come to relax in its beautiful midcentury-modern vacation homes, take in the sights from the Aerial Cable Car up to Mt. San Jacinto, and enjoy some of the hikes in Palm Springs when the weather is milder in the winter.
Golf is another big draw to Palm Springs, and if you want the novelty of playing on a brilliant green golf course in the middle of a mountainous desert landscape, you can't miss the chance to do that here!
Joshua Tree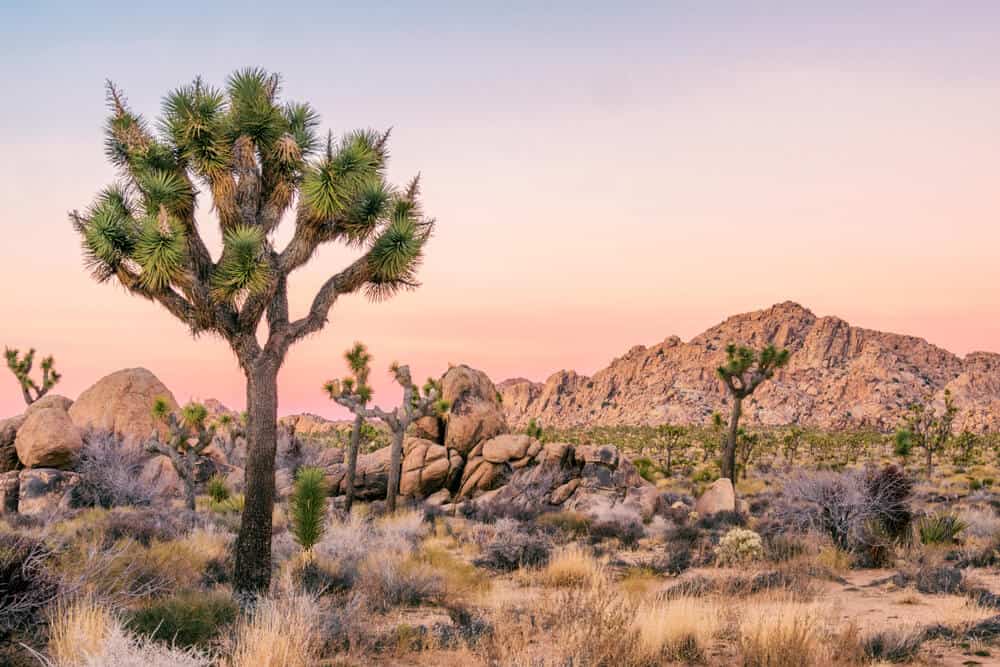 The town of Joshua Tree is located at the northern edge of Joshua Tree National Park and it's another obvious choice if you're looking for a desert escape in California.
It's a quirky town, full of unique art galleries and great places to eat, surrounded by the namesake Joshua trees and cacti that make this desert landscape so appealing.
There are all sorts of oddities worth visiting in Joshua Tree, from the bizarre Noah Purifoy Desert Art Museum which features toilet sculptures rather prominently, to the more traditionally abstract Simi Dabah Sculpture Garden.
Another place worth visiting is Pioneertown, which was founded as a film set in 1946 by Hollywood actors looking for a realistic, outdoor Wild West film set.
While it looks like a film set or even a ghost town, it's actually a living, breathing community with over 400 full-time residents!
Palm Desert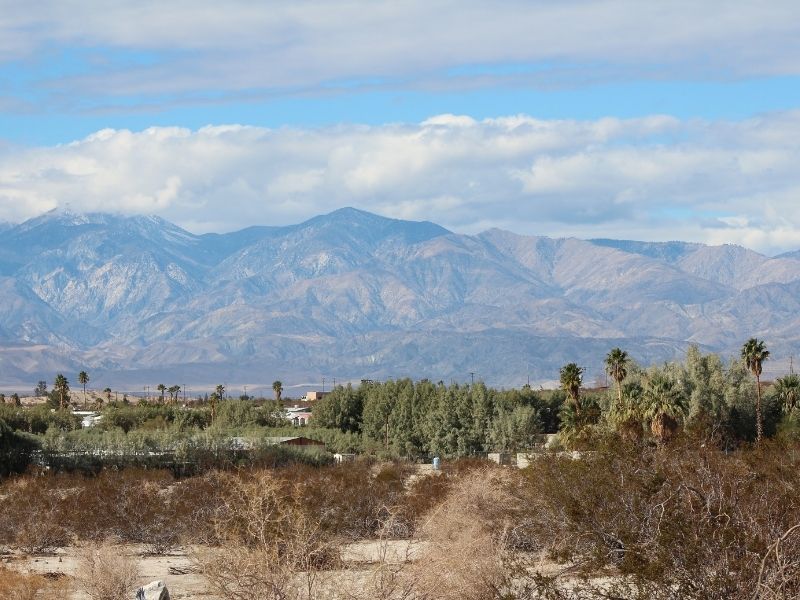 The resort town of Palm Desert in the Coachella Valley is a great place for a desert getaway in Southern California.
Joshua Tree National Park is just 45 minutes away by car, but for desert landscapes close at hand, visit the Living Desert Zoo and Gardens.
It's home to over 1,000 acres of desert landscape which is home to all types of desert wildlife, including cheetahs and giraffes.
There's also great shopping along El Paseo, with unique boutiques you won't be able to find elsewhere selling desert-inspired wares and excellent restaurants as well.
Yucca Valley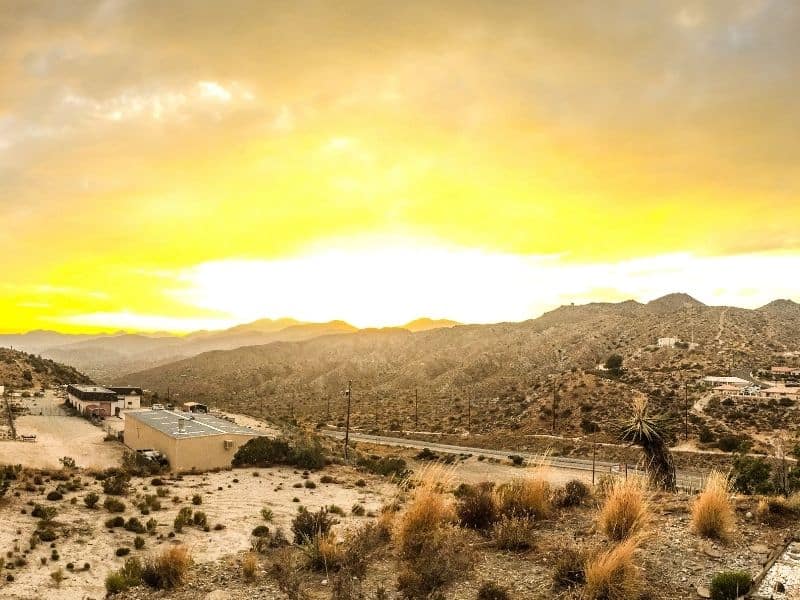 Another fantastic Coachella Valley desert town worth a visit is Yucca Valley, located close to the western edge of Joshua Tree National Park, the Black Rock area which features some quieter hiking trails and campsites outside of the main park area.
This small but charming desert town in San Bernardino County also has a lot more to offer than just its proximity to the national park, however.
Yucca Valley is an artsy enclave, full of creativity. Check out the geoglyphs at Black Mesa created by Andrew Rogers, or wander through the art galleries downtown and spot something unique to take home.
To learn more about the desert landscape around you, visit the Hi-Desert Nature Museum which teaches you all about the flora and fauna of the local desert.
Twentynine Palms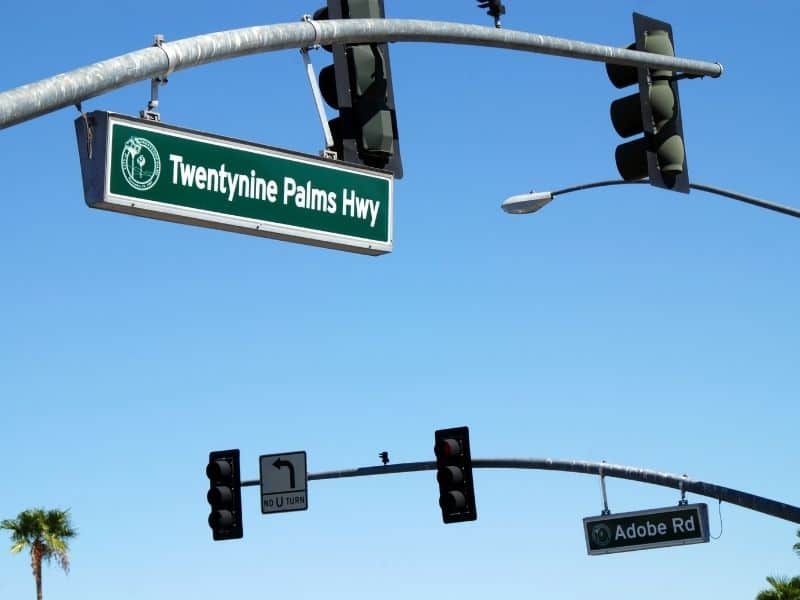 Another popular desert town near Joshua Tree National Park is Twentynine Palms, located near the north entrance to the park.
Twentynine Palms is also a great destination for those looking to stargaze in a California desert, as there is an observatory there which hosts star parties for amateur astronomers!
It's a great place to base yourself for a Joshua Tree adventure if you want to stay in upscale accommodations as opposed to a campsite for the night.
La Quinta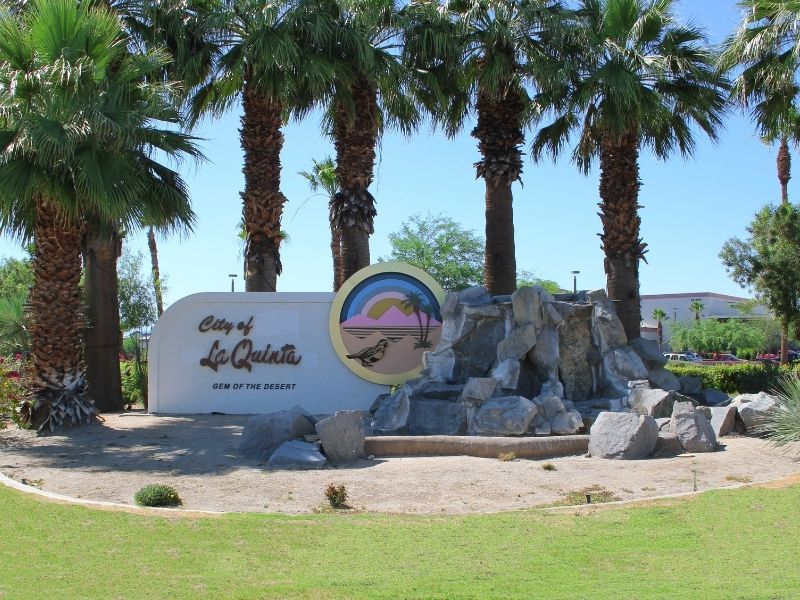 This small desert town located near Indio and Palm Desert is a quiet oasis if you're looking for a resort town in the Coachella Valley.
It's known for being one of the leading golf destinations in the world, but it's also a great place to stay in a peaceful resort and relax in a desert environment.
Indio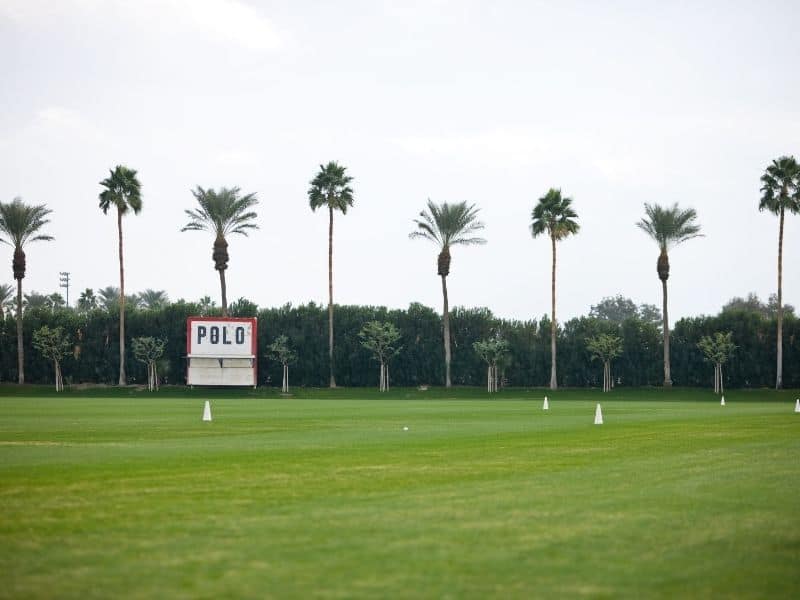 Located in Riverside County, Indio is a large city by desert standards, with nearly 90,000 residents. But most people know it for being host to the Coachella Music Festival!
While Indio is definitively a city-sized city as opposed to a town, it can still make for a nice desert getaway in California.
Explore the local trailheads, go for a hike in the Coachella Valley preserve, see if a game is on at the polo fields, opt for one of the many golf courses in the area, or visit a local date farm.
Needles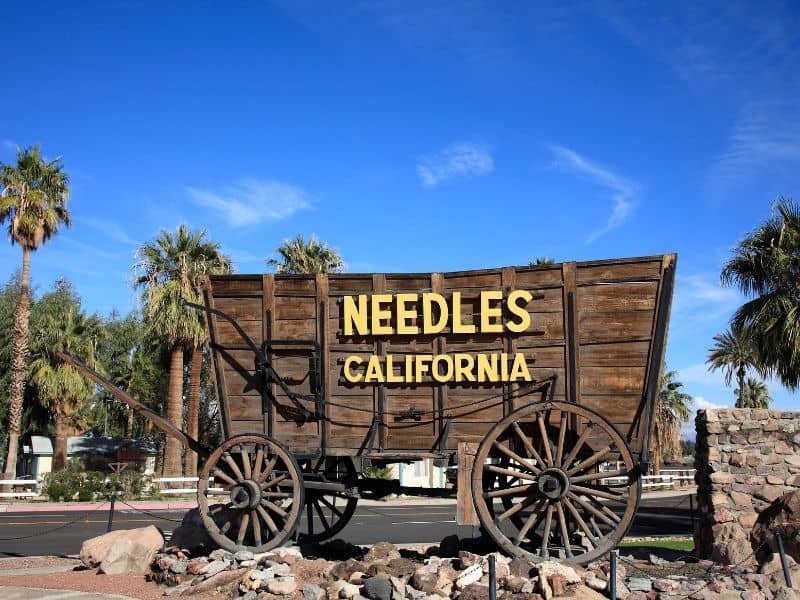 The small city of Needles, California is one of the most remote cities in California, located nearly 150 miles of harsh desert landscape away from the next closest city.
It's located right next to the Arizona border, separated by the Colorado River, right along Route 66.
It's a great place to stop if you want to visit the Mojave National Preserve with its beautiful Kelso Dunes and epic hiking opportunities.
It's far more remote and far quieter than the area around Joshua Tree, so you'll really get to experience the desert quietness all to yourself here.
Baker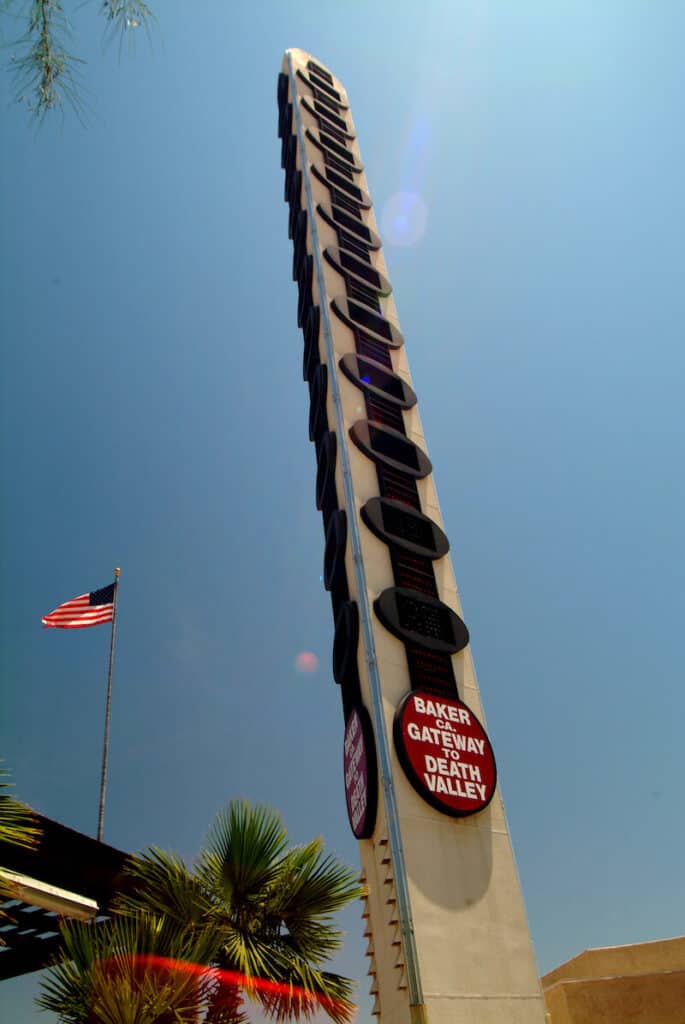 Baker is a quirky Route 66 desert town in California, home to funky roadside attractions like the World's Tallest Thermometer and alien-themed beef jerky store (because that makes sense, right?).
Baker is also located in a rather pretty part of the Mojave Desert, with some unique features in the desert that make it worth a visit, such as the oasis of Afton Canyon, the dried-up lake bed of Silver Lake, and the nearby Pisgah Crater.
Slab City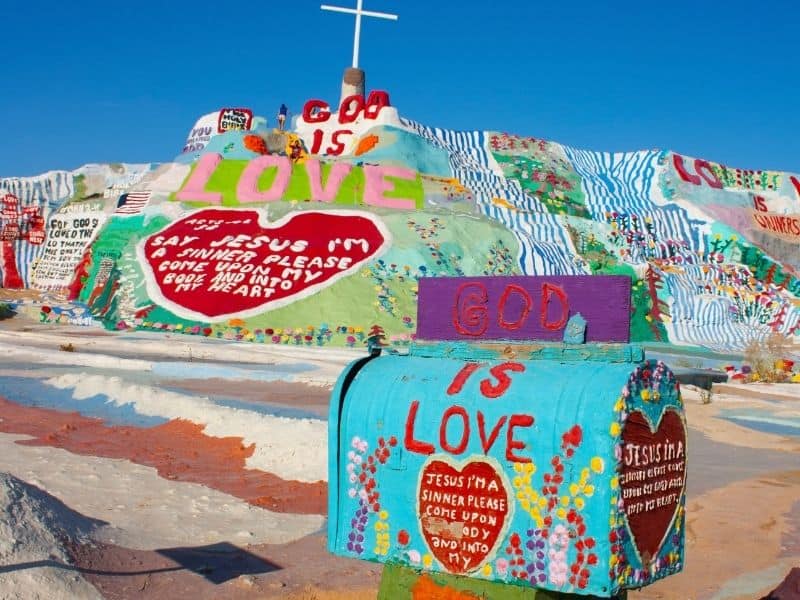 Slab City is perhaps the most unique desert town on this list, located east of the Salton Sea in Imperial County.
It's an off-the-grid community of squatters, artists, and misfits, and has been called by some "the last free place in America."
This year-round community of 150 blooms to about 4,000 residents in the winter, as snowbirds from all over the country descend on this off-grid city for the milder winter period.
Slab City is perhaps most known for Salvation Mountain, a colorful manmade mountain created by Leonard Knight, who worked on this public art piece for the past 20 years. He passed away in 2014, but his friends continue to maintain the work for visitors in the years to come.
Borrego Springs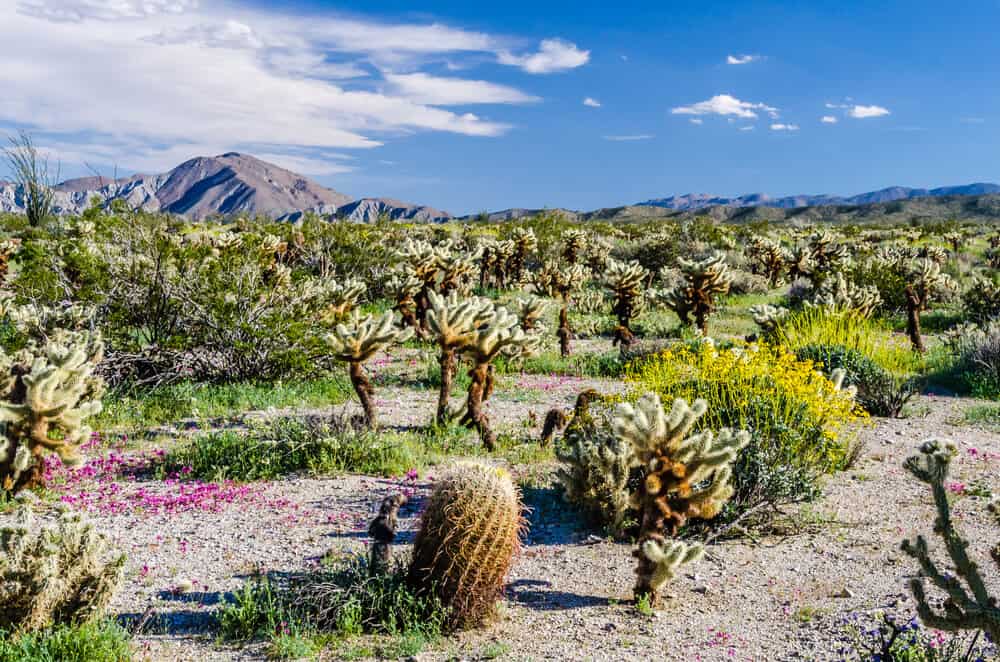 The desert town of Borrego Springs is unique on this list as it is the only International Dark Sky Community on the list, and also the only town located entirely surrounded by state park land.
As a result, Borrego Springs is a haven for stargazers as well as desert lovers who want to hike in the nearby Anza-Borrego Desert State Park, the largest state park in California.
Borrego Springs is located in San Diego County in the Sonoran Desert, home to unique desert landscapes as well as a handful of great accommodation options for those who don't want to camp in the state park.
Tecopa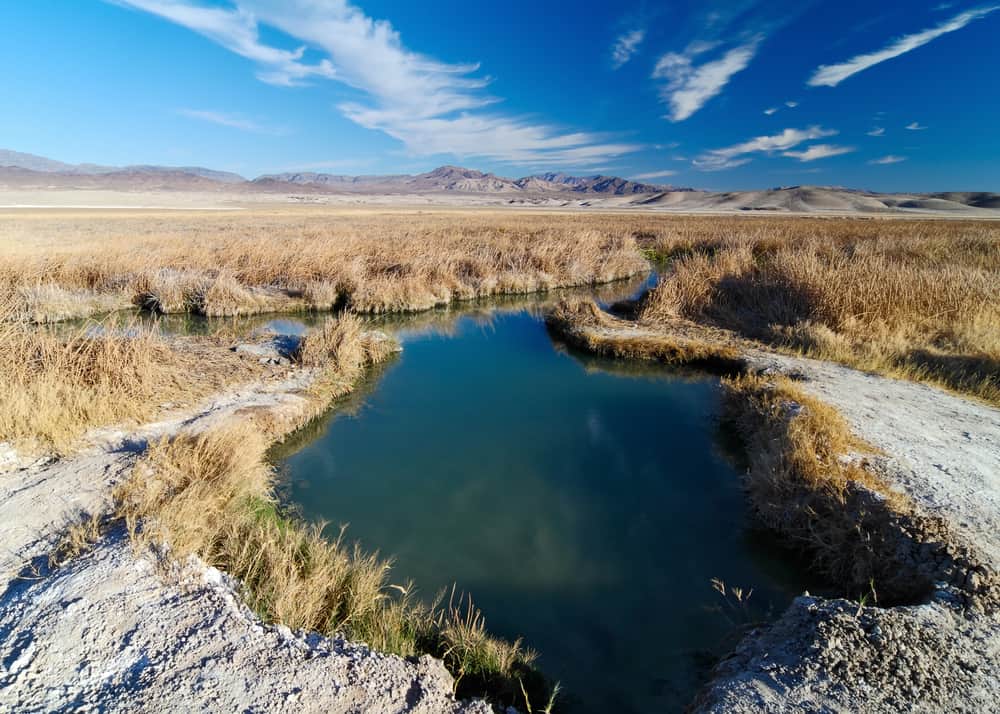 Tecopa is a small desert town located near Death Valley National Park, home to hot springs, hiking, and a surprisingly great food and microbrewery scene.
Visit the China Ranch Date Farm for a beautiful hike along the Amargosa River Trail, then snack on fresh dates or baked goods from the farm after your hike.
Stay in unique accommodations with hot springs on site, or visit the public Tecopa Hot Springs for a free, natural hot spring experience!
Barstow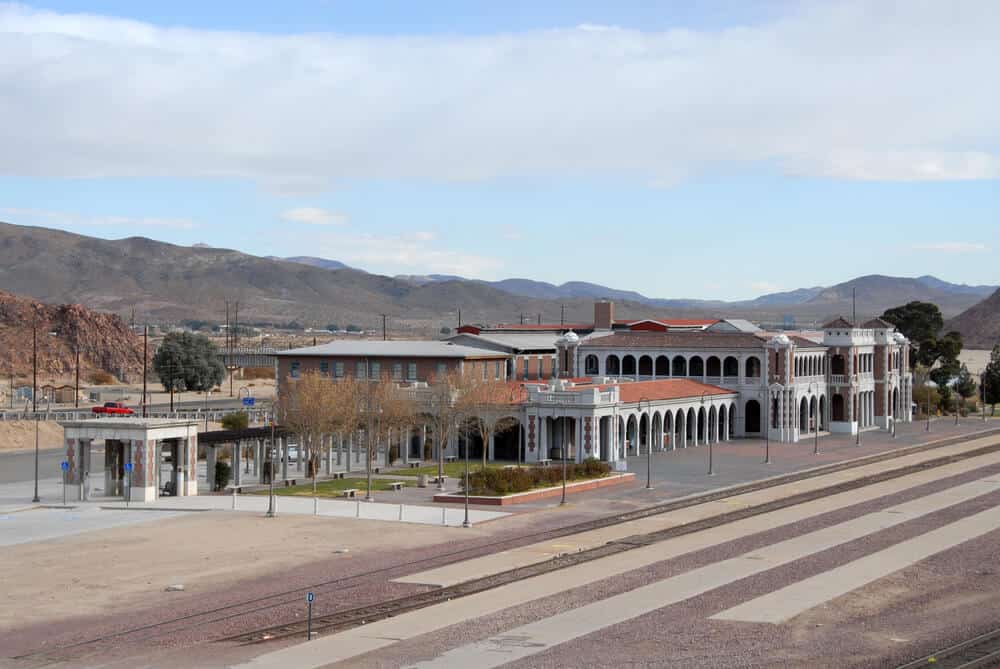 Another Route 66 town in the Mojave Desert, Barstow is a great stop on a desert road trip towards Las Vegas — or for a visit of its own!
It's home to the Mother Road Museum, a 50's themed diner, an indoor/outdoor railroad museum, and the Liberty Sculpture Park, among its other attractions.
Calico Ghost Town
Calico is a large ghost town on Route 66, which was a boomtown during its silver mining heyday.
Now, it's been converted into a county park to preserve its historical value, with an $8 admission fee that goes towards its preservation for the future.
While it may be nominally a ghost town, commerce is very much alive in Calico, with an operational saloon and restaurant as well as several shops!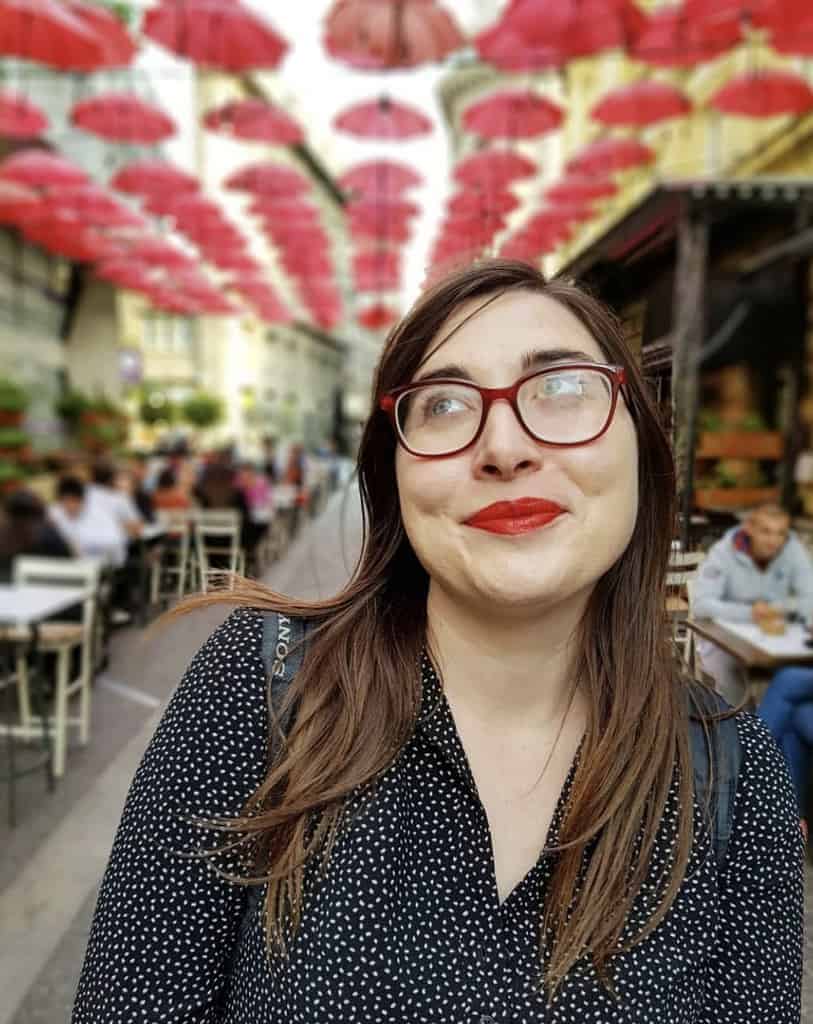 Allison Green is a travel blogger, writer, and podcaster who grew up in the Bay Area of California. She has spent time living in New York, Prague, and Sofia, but has returned to live in the East Bay. She has traveled to 60 countries before the age of 30 while running several digital travel publications. Her writing and podcast have been featured in Forbes, CBC Canada, National Geographic, the Huffington Post, and CNN Arabic, amongst others. She's obsessed with bouldering, houseplants, other people's pets, and anywhere she can see the ocean.