Santa Barbara is one of the most popular places to visit in California, from morning until night, with an endless collection of attractions and activities that can keep even the most extreme travel planners busy for weeks!
There is always something to do in Santa Barbara, whether it be grabbing a cup of coffee at a waterfront cafe, soaking in the sun at any of its many beaches, or shopping until you drop thanks to the plethora of trendy boutiques.
But the fun doesn't stop once the sun goes down and some may even argue that this is when the true excitement begins!
Sure, you can spend the day admiring the city's Spanish-style architecture but there is just something about the way it lights up at night that will really put a twinkle in your eye.
Note: This post contains affiliate links, which earn me a small commission at no extra cost to you if you make a purchase using one of these links. Thank you for supporting this free content!
And when you are not walking the picturesque streets, you can be indulging in a few drinks, enjoying some live entertainment, or catching one of Santa Barbara's iconic sunsets beachside.
The bottom line is that you do not want to miss an opportunity to explore Santa Barbara at night so check out this list to know how to make the most of your time!
The Best Things to Do in Santa Barbara at Night
Hang out in a warehouse at Waterline.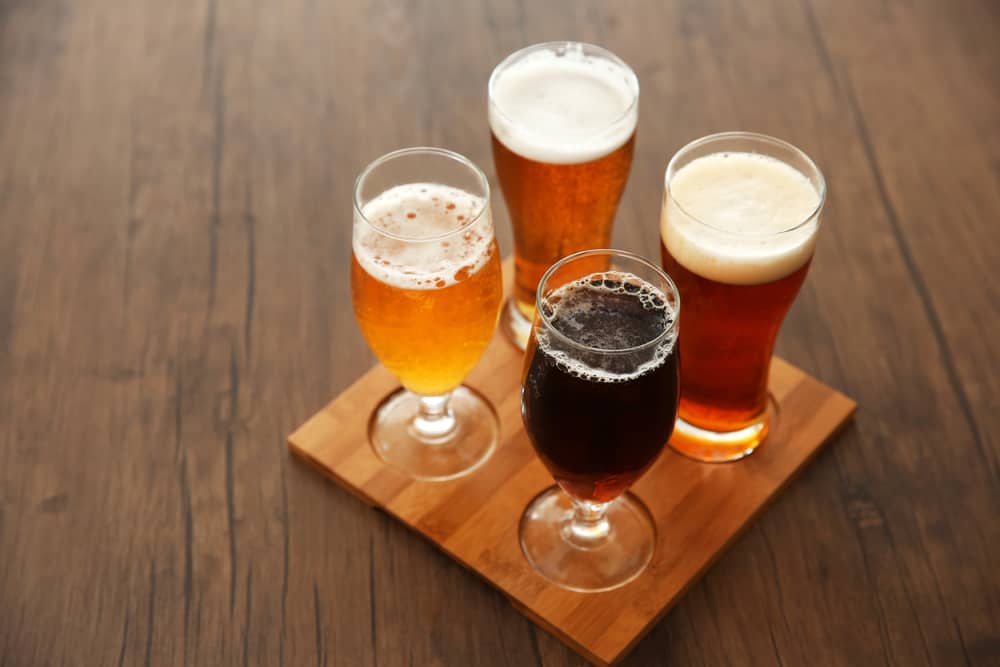 Located in what Santa Barbara calls the Funk Zone, the Waterline is the place you go to when you want to experience something completely new… even if it happens to be situated in an abandoned commercial warehouse that saw its glory days back in the early 1900s. 
In fact, the Funk Zone, in its entirety, is made up of these forgotten buildings and it has since gone under extensive restoration to create one of the most unique neighborhoods.
Although not every structure has a hidden gem waiting inside just yet, you can easily spend hours exploring the many wonders that have already opened their doors.
The most interesting is the Waterline, with one common space after another designed for relaxing and socialization, plus a combination of local vendors that give its visitors the ultimate taste of Santa Barbara!
At first glance, you can tell this place is going to be big (I mean it is in a warehouse for Pete's sake) but there is just no way to prepare for its 10,000+ square feet of space. This place is HUGE!
In one (giant) corner you have Topa Topa Brewing (one of Santa Barbara's best breweries) with its award-winning beers tempting you with every glance and an outdoor patio that is pretty much begging you to spend a few hours relaxing in the sun.
The place that surrounds it and is constantly buzzing with people is The Nook — because who doesn't enjoy a bite to eat while they sip on their beer?
And with a menu like theirs, they have earned themselves the right to a bit of wait time.
I am talking lobster mac and cheese, duck foie gras burgers, flat iron steak sandwiches…. Have I won you over yet? Because my mouth is watering just thinking about it!
And if you don't feel like walking across the hall for another drink, Lama Dog is located on the other side of the Nook boasting a large variety of locally brewed beers. That's right. There is a taproom right across from the brewery.
Not really into beer? Well, it is a good thing that Fox Wines is also part of this eccentric establishment and is ready to fuel up my fellow winos for a night of hanging out and making new friends.
Doors stay open until 10 PM, even on low-key days like Monday, but Fridays and Saturdays are where it is at with a closing time of midnight. Did someone say late-night Santa Barbara chill spot?
Jam out at The Santa Barbara Bowl.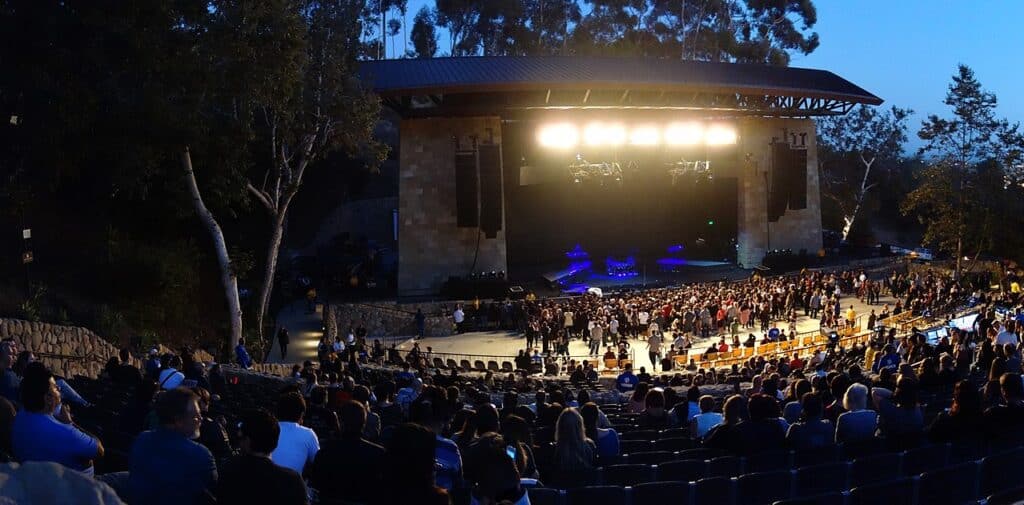 This isn't usually one of those places where you can score a seat at the last minute, but if you plan ahead or opt for a night with an up-and-coming artist there is a pretty good chance that you can be spending the night jamming out at the Santa Barbara Bowl.
The Bowl has been around since 1936 so it's safe to say that they know a thing or two about entertainment and they boast almost thirty events a year ranging from awe-inspiring singers to laugh-out-loud comedians.
When you are not marveling at its grand stage and basking in the excitement of live entertainment, you can be walking around its impressive grounds with nearly 20 acres of picturesque oak trees or grabbing a bite to eat at any of its local food vendors.
You will find that the Bowl has everything you could need! From a pre-show glass of wine to a hearty pulled pork sandwich to keep you energized during intermission, your foodie needs will be met.
And who could forget about a tasty dessert from Edna's Bakery to end your night in Santa Barbara on the right foot?
Catch a movie at the West Wind Drive-In.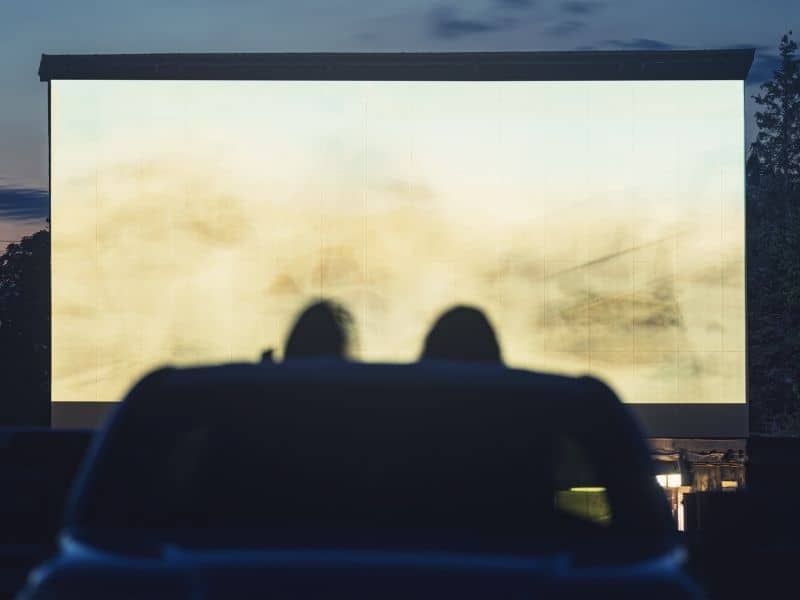 It's not every day that you get to watch the latest movie drive-in style, so when you happen to stumble upon a West Wind Drive-In, you know you are in for a real treat!
There are actually a handful of West Wind Drive-Ins along the west coast and the one you will find in Santa Barbara is one of its newest editions.
But the feeling of nostalgia is still very much alive as West Wind had used the remnants of an abandoned drive-in to bring this place to life!
And yet somehow West Wind has managed to incorporate modern amenities that don't take away from the vintage experience in the slightest but rather enhance all of the annoying parts that come with drive-in theaters.
For example, ancient screens have been replaced with up-to-date digital screens that create a perfectly clear image.
Better yet, now you can enjoy the audio right from your car radio rather than trying to listen in on one of the stingy soundboxes.
So go grab yourself a big ol' thing of popcorn from the concession stand and maybe play a game or two at the arcade before you sit back in your car to enjoy the show!
Bar hop down State Street.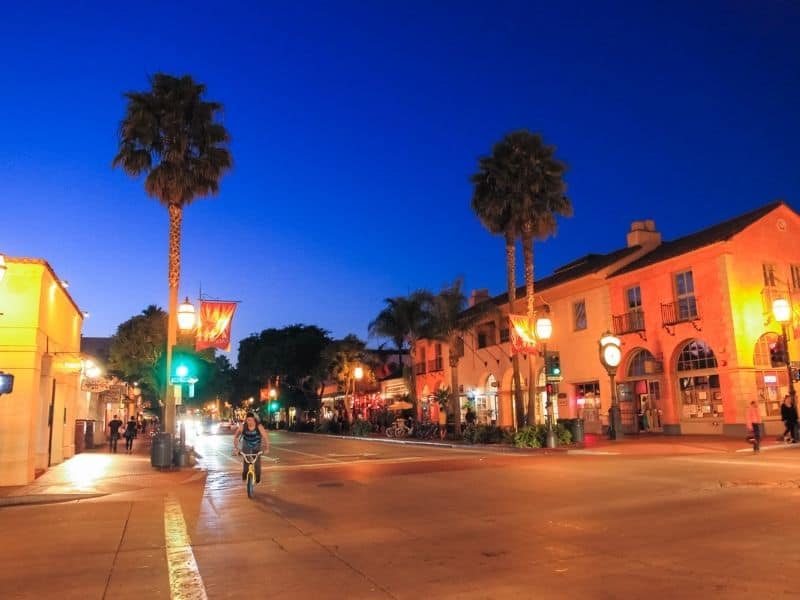 Easily defined as the heart of Santa Barbara's lively downtown district, you can spend the entire night hopping between bars, shops, and restaurants without ever stepping foot off of State Street, the liviest place for Santa Barbara nightlife.
Even better than this is the fact that this ten-block strip is completely pedestrian-friendly so you will never have to worry about a car speeding through as you cross the street or the sounds of traffic killing the vibe of your outdoor dining.
This is the place where you will have to make hard decisions like whether to stuff your face with seafood at Arigato Sushi or empanadas from Buena Onda — but the good news is that most places stay open late so you will get to try your hand at a few different options.
Since you can't drive your car right up to the restaurant anyway, you might as well opt for an Uber so that you can enjoy a safe night of drinking. And there is no shortage of options to get said drinks!
Hit up the Good Lion for a luxury cocktail, Draughtsmen Aleworks for a local beer, or get really crazy with a visit to the Wildcat Lounge nightclub.
When you are not eating or drinking, you can be enjoying some local entertainment like watching a movie in the historic Arlington Theatre, supporting rising artists at the Granada, and listening to live music at the Red Piano.
Admire the sunset from just about anywhere.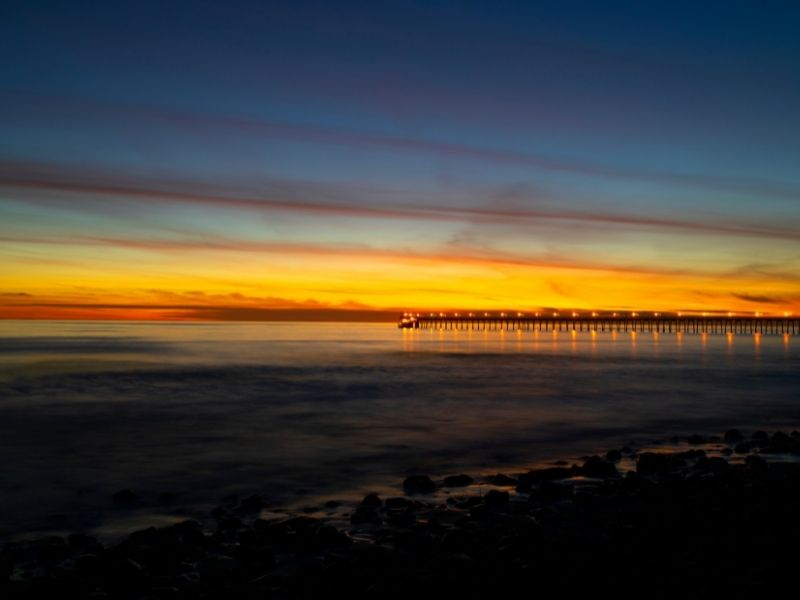 Everybody knows that Santa Barbara is home to some of the most iconic sunsets. It's probably because anyone who experiences one won't shut up about it to everyone they meet!
But to really understand what all the fuss is about, you will need to see it for yourself.
And the good news is that you can catch sight of one with very little effort. Like at all. You could literally sit in a Target parking lot and still be amazed by the way the sunset transforms the sky!
Nonetheless, there are some obviously better locations to soak it all in and I am here to give you the low down that way you can enjoy some of the very best sunset views Santa Barbara at night has to offer.
For starters, anything along the Cabrillo Bike Path is an absolute gem. From the way the golden colors light up Butterfly Beach to the incredible way the sun reflects off of the water at Shoreline Park, there are plentiful wonderful sunset spots in this part of town.
Stearns Wharf is equally enticing with plenty of shops, restaurants, and bars to help you pass the time before you walk to its edge to watch the sunset over the water.
With that being said, you also couldn't go wrong with watching the sunset from any of the local restaurants that offer a waterfront view.
In short, any place with a view of the water is a good place to watch the sunset. Make sense? Of course it does.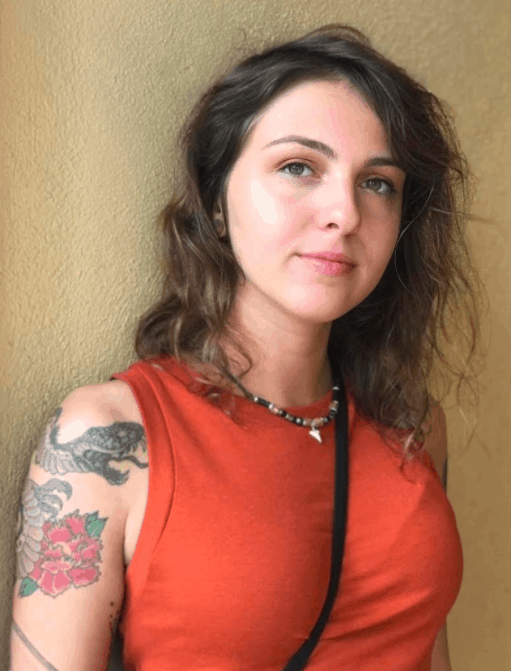 Nicole is a freelance travel writer who lives in Upstate NY, but her heart lies in the beautiful state of California. She loves to travel to new destinations, eat at all the best local restaurants and explore all the world has to offer. Her favorite place is just about anywhere where snow-peaked mountains can be seen in the distance.