When home brewing became legal in California in the 1970's, the microbrewery boom began.
The amount of breweries in the state began to multiply exponentially each decade and inspired the brewery trend to spread across the country.
This is why you will find phenomenal breweries in almost every city in California, and Santa Barbara breweries are no exception.
Many of Santa Barbara's breweries have a laid-back, beachy atmosphere and embody different aspects of Californian culture.
Exploring an area through taste is a great way to travel, and the numerous locations of breweries in Santa Barbara make it easy to tour them as an activity or visit one or two on your way home from something else.
Each brewery has something special to offer, whether it's a unique type of beer, a local food truck, or live music, so you definitely can't go wrong with any of them, but here are 7 breweries in Santa Barbara that really stand out.
The Best Breweries in Santa Barbara
M. Special
M. Special's original location is in Goleta, which is about 10-15 minutes west of Santa Barbara. They also just opened up a location on State Street in downtown Santa Barbara, making this brewery even more accessible!
This Santa Barbara brewery is very popular with the locals, since it has a friendly staff, an inviting patio, and quality beer.
A lot of their most popular beers have citrus flavors, such as their grapefruit IPA and tangerine ale. Citrus grows very well in southern and central California, so these beers at M. Special are a great representation of California flavors!
M. Special is an exciting brewery to visit not only because of its overall quality, but there is something different going on there every night.
Downtown M. Special has its own kitchen called M. Kitchen. The items on this menu go great with beer, such as burgers, hot dogs, sandwiches, and a huge variety of delicious appetizers and side dishes. On Wednesday nights they have trivia night!
At the Goleta taproom they don't have a kitchen, so they provide catering from local businesses every night of the week. AR catering feeds guests at M. Special from Monday through Wednesday and Crave Gourmet Street Tacos takes over from Thursday through Sunday. Monday night is trivia night at the Goleta location, and there's often live music on weekends (pre-COVID). Jack Johnson has even been known to make an occasional appearance!
Modern Times
Although Modern Times has locations all over Southern California, one in Northern California, and one in Oregon, each one has something different to offer.
The ambiance of the taproom varies from each location, and so does the menu items. Even if you have been to another Modern Times location and are looking to try something different, the Santa Barbara taproom is definitely worth visiting.
The menu at the Santa Barbara Modern Times is unlike any brewery menu I've ever seen before.
First of all, it's huge. There are over 30 different flavors, allowing them to really embrace variety in their beers. They have tons of hazy IPAs, stouts, sours, and even less common beers such as Berliners as well.
Their menu rotates regularly, but no matter how they change it you can always count on variety here.
Their food is worth trying as well, especially if you like eating vegan! This menu is totally animal product free, and really tasty.
If you're fixing for some non-vegan food, Modern Times shares a business space with a delicious Cuban restaurant called Cubaneo, and you are welcome to enjoy their food with a Modern Times beer on their patio or in the taproom.
Figueroa Mountain Brewing Co.
With taprooms all over Santa Barbara County, Figueroa Mountain is hard not to miss, which is a good thing since you don't want to! Their original location is in Buellton and named after Figueroa Mountain in the nearby San Rafael Mountains.
You may recognize some of the names of their beers from different historical locations in Santa Barbara. As a proud brewery wanting to represent the best of Santa Barbara, Figueroa Mountain uses its high-quality craft beers to embody the beautiful coast, mountains, and cultural heritage of the area. You can always expect excellence at this brewery in any of their locations.
The downtown Santa Barbara taproom is located in the iconic Funk Zone district. Here, Figueroa Mountain teamed up with Flying Embers Hard Kombucha company to add more variety to their drink menu.
Another great place to enjoy live music (pre-COVID), Figueroa Mountain's Funk Zone location often hosts blues and classic rock bands on weekends.
Topatopa and Lama Dog
Since Topa Topa Brewing Co. and Lama Dog Tap Room share a business space, it's easy to knock off these two breweries in the same visit. If you're hungry, The Nook restaurant is also in this space and you can enjoy their delightful burgers and pretzels at either bar.
Topa Topa brewery was named after the Topa Topa mountains just east of Santa Barbara. Originally from Ventura, Topa Topa is a brewery that truly embraces southern California culture.
The atmosphere at the Santa Barbara taproom embodies the outdoor lifestyle of surfing, hiking, and basking in the great weather that you can find in Santa Barbara. It's a wide open room with gentle colors, lots of natural light, and access to a beautiful patio. There are 16 rotating beers on tap, and it's common to find IPAs, lagers, and even a few stouts!
This brewery is a member of 1% for the Planet, meaning 1% of their profits are donated to a nonprofit organization that helps the environment. It always feels better spending money at a company when you know they support a good cause, and if you're travelling with kids or dogs, there's no need to worry, because Topa Topa welcomes everyone!
Lama Dog is the place to go for alcoholic beverage education and exploration. They do things a little differently than a lot of the local breweries in Santa Barbara. Instead of brewing their own beer, they choose a collection of high quality beers from all around the world that you can enjoy at one bar.
They have 20 beers available, and they change every day! The staff is extremely knowledgeable about their menu and they even offer beer education classes.
For those looking to switch gears a little and try something other than beer, Lama Dog also offers four varieties of wines. Unlike the beer, these wines are all from local wineries near Santa Barbara County.
Lama Dog has an impressive bottle shop, with around 350 bottles of craft beer for you to enjoy at the bar or take to go. It's definitely worth a visit if you're looking to expand your palate!
Santa Barbara Cider Company
While this isn't quite a brewery, the Santa Barbara Cider Company is worth a mention. It's one of those hole-in-the-wall spots that all you need to do is visit once before you're hooked.
Santa Barbara Cider Company is located in Goleta, and they have turned their warehouse into a pleasant, cozy place to hang out and enjoy their hand-crafted ciders.
The flavors range from sweet to tart, with all sorts of additional interesting ingredients to achieve a variety of festive flavors. For example, their "Sauced" cider has cranberry, cardamom, and cinnamon flavors in it – perfect for the holiday season!
In addition to serving delicious drinks, they've added all sorts of features to their cidery to make it a great place to spend time. When it's cold, they have blankets for guests to use, and all sorts of board games such as cards against humanity and monopoly.
Since they don't have their own kitchen, they have a food truck that caters El Salvadorian food. This is where you can find the best pupusa in town!
Captain Fatty's
The lifestyle in Santa Barbara is pretty easy going, so Captain Fatty's makes beer that goes well with a relaxed way of life. If you're new to the area, visiting this brewery is a great way to get to know the local community, as Captain Fatty's goal is to use its world-class beer to bring the community together!
This brewery does everything it can to support the California coast culture and community. They like to collaborate with local businesses, such as Santa Barbara Woodfire Pizza, to provide food at their taprooms. They also showcase nearby artists and support nonprofits for important causes.
Captain Fatty's has five core beers that they offer year-round, which range from a tangy, cucumber sour to hoppy IPAs. In addition to their classic core beers, they have some seasonal flavors that rotate throughout the year.
Some of their recent special releases include a super hazy IPA and a 13% coconut stout! They also just released their "Snappa Seltzer," which is dedicated to the lifestyle students of University of California Santa Barbara that live in the nearby neighborhood of Isla Vista.
You can try some of these funky flavors at either their Goleta or Funk Zone taprooms. Both locations are dog-friendly and provide the same high-quality taste and sense of community for their guests.
Pin This Guide to Santa Barbara Breweries
Note: This post contains affiliate links, which earn me a small commission at no extra cost to you if you make a purchase using one of these links. Thank you for supporting this free content!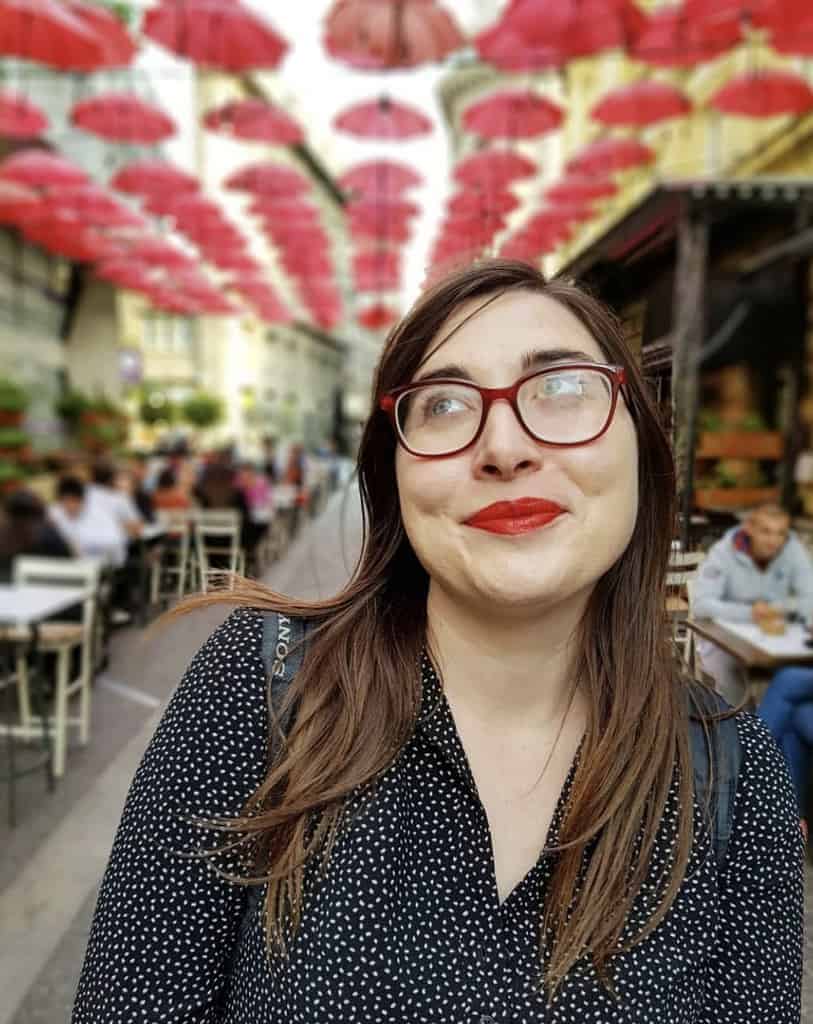 Allison Green is a travel blogger, writer, and podcaster who grew up in the Bay Area of California. She has spent time living in New York, Prague, and Sofia, but has returned to live in the East Bay. She has traveled to 60 countries before the age of 30 while running several digital travel publications. Her writing and podcast have been featured in Forbes, CBC Canada, National Geographic, the Huffington Post, and CNN Arabic, amongst others. She's obsessed with bouldering, houseplants, other people's pets, and anywhere she can see the ocean.