Not every city provides the opportunity for an entire article about breweries, but there are seriously so many breweries in Santa Cruz, it has to be done!
The craft brewing trend has moved across the United States in higher and higher numbers for the past 10 years. These microbreweries provide a personal connection that goes beyond your standard large US brewing companies like Anheuser Busch.
The allure of small-batch, carefully concocted beers is hard to deny, especially when the beers are so tasty!
If you are looking to brewery hop in Santa Cruz, you most likely appreciate carefully chosen ingredients and thoughtfully made brews.
We hope you will find this experience of Santa Cruz breweries to tantalize your tastebuds and lighten your soul a bit!
What to Do in Santa Cruz Besides Breweries
Note: This post contains affiliate links, which earn me a small commission at no extra cost to you if you make a purchase using one of these links. Thank you for supporting this free content!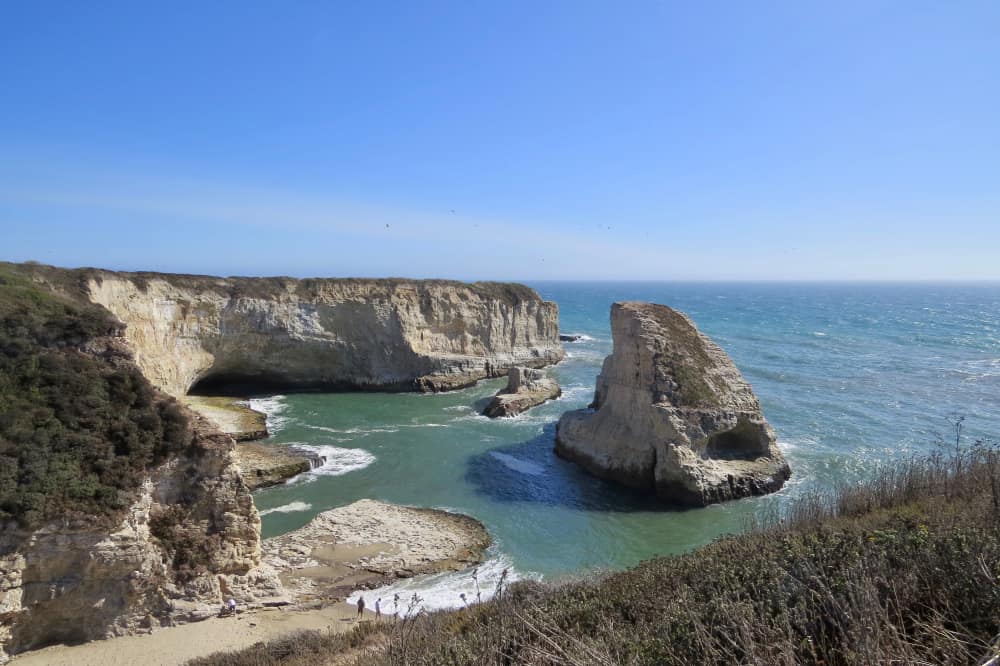 In addition to your brewery tour of Santa Cruz, there are ample opportunities to enjoy the California sunshine and gorgeous beaches of this small but vibrant city.
Rent bikes and see some nature (check out our article on Santa Cruz hikes), or shop on Pacific Ave and have a nice meal at one of Santa Cruz's best restaurants.
Anything you choose, you will love this historic surf town.
Best Breweries in Santa Cruz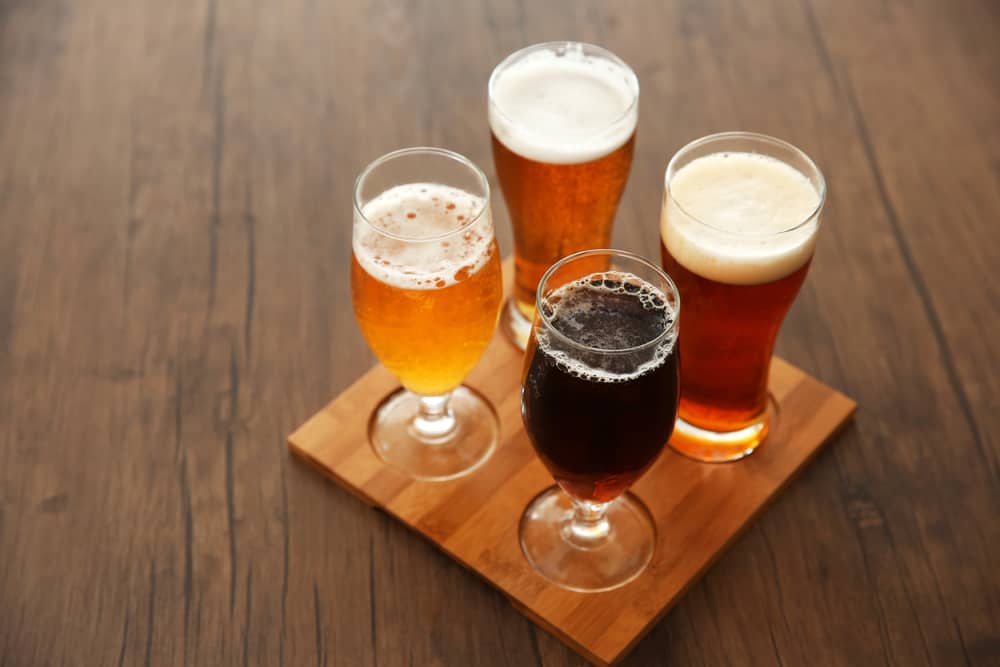 Santa Cruz is the exactly kind of city for sipping on some beers — it's got that laid-back vibe that makes a fresh, hoppy beer just the right accompaniment to a beautiful sunset.
This SC brewery guide encompasses Santa Cruz's 10 best breweries from all around town. You can sightsee around the city and check out some great taprooms with great lagers, IPAs, and some delicious food — all at the same time!
Along Hwy 1 (The Pacific Coast Highway) just as you enter town from the northside, there are three lovely breweries to check out.
They are in very close proximity to one another, making this a great spot to begin your brewery adventure.
Humble Sea Brewing Company
One of the most popular brewing companies in Santa Cruz is the Humble Sea Brewing Company. Their humble values state "Kooky, Humble, Innovative, Righteous, Accepting" — and that's just about spot on! They even call fans of their beer "kooks"!
The taproom has a nautical theme reflecting the company's mission to support organizations focused on ocean conservation. They also donate to human rights organizations.
Their "hops" menu is extensive Enjoy their famous "Foggy IPA" or any number of IPAs, pale ales, and triple IPAs. They also serve pilsners and "crispies", stouts, sours, and cider.
Their food menu is a small one of tapas like empanadas, roasted nuts with sea salt and thyme, and a three-cheese toasted sandwich.
One favorite perk of this taproom is that it is very dog-friendly. Plus, they sometimes host goat yoga events! Who doesn't want to do yoga with a silly, playful goat?
They also do beer box subscriptions and free local delivery.
Santa Cruz Mountain Brewing
This wonderful Santa Cruz brewery is just across the way from Humble Sea Brewing Company. They make organic beers which makes them a great option for the eco-conscious.
They choose organic and sustainable practices to protect the earth and the ocean, especially since Monterey Bay is so close by. They also vow to use locally sourced materials wherever possible.
Their commitment to hand-crafted microbrews means that their menu can change every week, so prepare to be surprised and delighted by the new additions to their beer menu.
Their taproom is also very dog-friendly and features an outdoor garden. They have an art wall where they sometimes display art from local Santa Cruz artists.
Their menu is small but very nice. You can try out their pretzel, a farmer's market salad, or tofu banh-mi. They even have dog treats on the menu!
They also host weekly food pop-ups featuring local food trucks. Previous food trucks that have parked up at Santa Cruz Mountain Brewing include Irish Goodbye Catering, El Rosal Tamales, and Tacos El Chuy.
West End Tap and Kitchen
While this taproom features a small number of their own beer, it largely features beers from the nearby area.
Try beers from San Jose, Campbell, and Felton. It will allow you to try more local brews that are not just brewed in Santa Cruz city proper!
They also serve wines: reds, whites, sparkling, and rosé. Only a couple of alcoholic beverages on their menu come from outside California, and the rest is as local as it gets.
Their menu is a meticulously crafted selection of delicious small bites to delectable entrees — suiting, as they call themselves a gastropub! As you will see from their menu, they are true to form when it comes to the philosophies of gastronomy (the art of merging of food and cultures).
Their chef brings a French influence to some classic American cuisine, creating an out-of-this-world menu. Enjoy simple bites like wild Pacific calamari or grilled shishito peppers.
They also serve greens, flatbreads, sandwiches, and entrees like grilled flank steak. They also serve desserts and feature a kids menu (a rare sight at a taproom).
After you have checked out some (or all!) of these locations, it is time to head south on Hwy 1 and try out this next selection of Santa Cruz breweries.
Shanty Shack Brewing
This Brewery is North of Hwy 1, off Hwy 9. It is a locally-owned brewery that hosts artists, musicians among an outdoor patio with games and a fire pit.
It is very kid and dog-friendly, plus they offer food and food truck pop-ups. Their cans and bottles are labeled with pieces of brightly colored, unique art.
One of the defining characteristics of this brewery is that they were one of the first beer delivery services, offering bi-weekly delivery services.
They continue this today, and you can order and expect to receive your beer in a few days. An extra nice perk of Shanty Shack is the fact that they have drive-thru beer pick-up during Covid-19.
They have a large array of different tasty beer elixirs. Try out their Rainbow Sherbert-Kettle Sour with raspberry, pineapple, and tangerine…. or go for a more classic choice, like the double IPA Loco Motion.
They also have pilsners, Belgian style, porters, and stouts.
Uncommon Brewers
This is a small and humble brewery in Santa Cruz. Their beers, according to their website, "are aimed towards the less explored regions of craft brewing", hence the name, Uncommon Brewers.
Check out their Long Form Tripple, a Belgian-style Tripple brewed with long pepper. Or, their Smoked Scotch Ale, brewed with peat and beech smoked malts, before being aged with heather blossoms (incredible!).
They do not have any IPAs, but if hops are your thing, try out the Double Pale Ale.
Their beers can be tasted at The Oasis who boast "spirited pies and pints". Come here for their amazing pizzas and their outdoor dining options!
Unfortunately, The Oasis is currently closed due to Covid-19, but you can still head to Uncommon Brewers to purchase their beers.
Maybe purchase some and head on over to the beach. It is important to support small businesses, especially during the current Covid-19 hardship. Go show them some love!
Finally, head west towards the ocean and up East Cliff Drive to find these next couple breweries.
Greater Purpose Brewing Company
#philanthropub and #pourwithapurpose — these two hashtags are found throughout Greater Purpose Brewing Company's social media and summarize how they run their business. They make it a point to let the public know that their brewpub is a safe space.
They do not allow sexism, racism, ableism, homophobia, transphobia, cat-calling, harassment, or general hatefulness of any kind.
Community is their mantra, which they show in actions and not just words, donating 30%-60% of their profits to Santa Cruz charities and nonprofits. Every pint is for a cause!
They use only local ingredients to make their beers. They have three solid standards: an Irish Red Ale, a Mosaic Session IPL, and an Imperial Black IPA.
Additionally, they make all different kinds of beers, from blonde ales to goses, stouts to IPAs, they have it all.
Eating here is a great experience, sitting at tables with inlaid fireplaces and delicious eats.
They also offer pick-up, delivery, and to-go orders of food and beer.
New Bohemia Brewing Company
This company is truly inspired. They receive their creative energy from Bohemia (present-day Czech Republic), going so far as to source their yeast from Ceske Budejovice (originally at the center of old Bohemia).
They seek to emanate thousand-year-old traditions of beer making, honoring that which came before. It comes through in their beers, you will see.
They are located just near Pleasure Point, where you can enjoy the sea air in their outdoor beer garden.
In the mood for food? They also serve BBQ on their ceramic Kamado grill! Enjoy brisket, sausages, pulled pork with a myriad of sauces.
They offer pick-up from the beer garden and local delivery. You can also order beers to ship across the U.S. if you want to send your friend a little sip of Santa Cruz.
Honorable Mentions: Other Great Breweries in Santa Cruz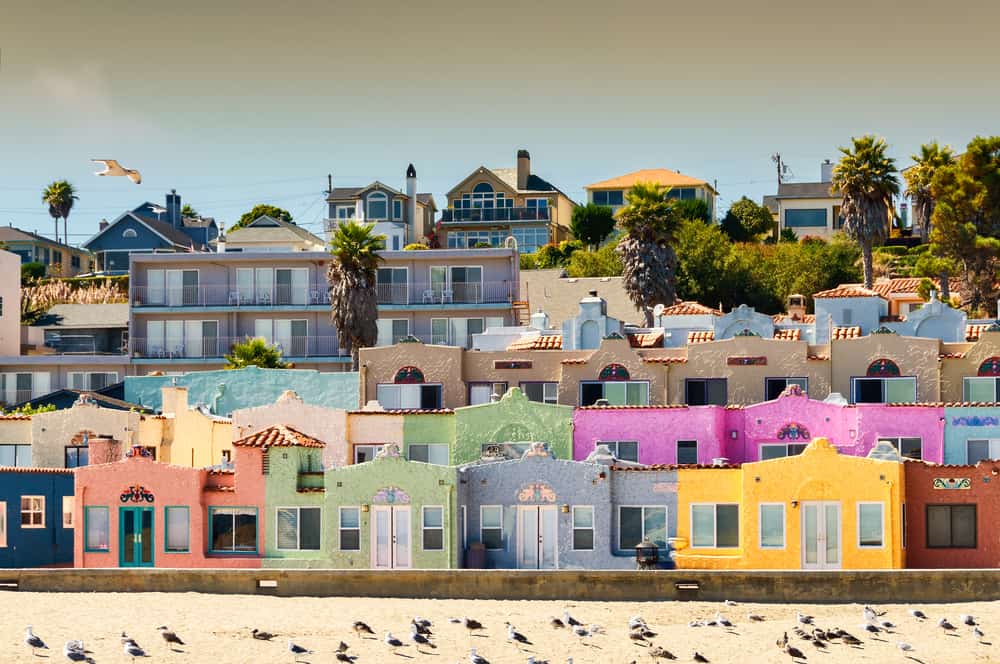 There are many more options than this small list of 7 Santa Cruz breweries.
A couple more quick suggestions would be to head to Sainte Adairius Santa Cruz Portal for their rustic ales and some excellent food options. They were recently named one of the best breweries in the world! They also have a Capitola location.
Also located in Capitola is Discretion Brewing who features an impressive farm-to-table menu and even more impressive sustainable practices. They were named "Best Brewery" by the Santa Cruz Sentinel in 2020, so you know their beers are awesome.
It would be great if we could include every Santa Cruz brewery on this list, but you will just have to go on and explore for yourself. Start here and see where you land!
More Tips for Planning Your Santa Cruz Trip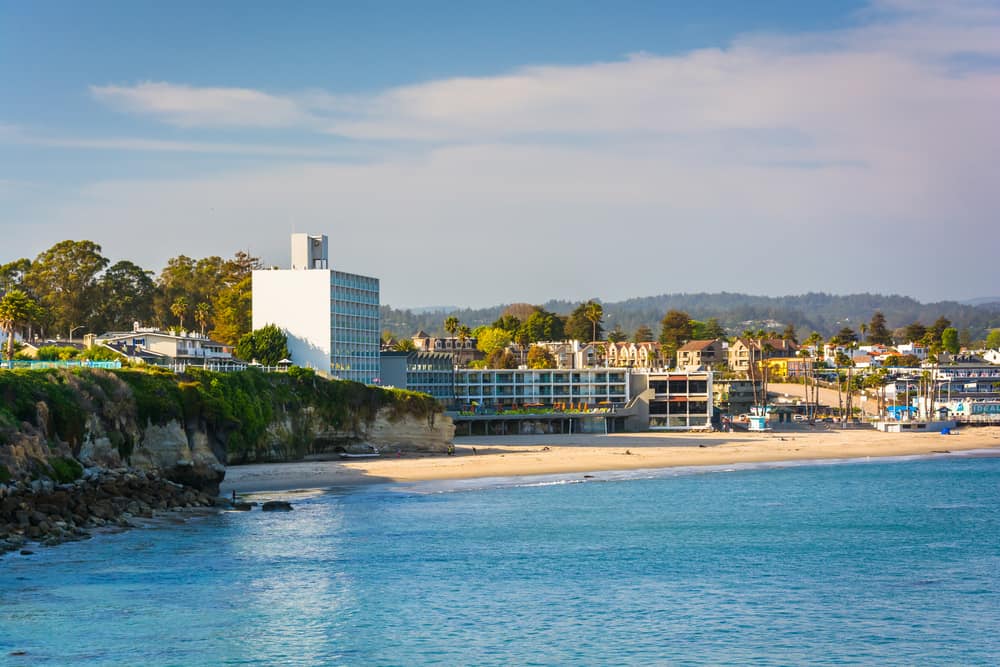 Referring to this list is an excellent place to start on your California brewery adventures (and if you're inspired to taste more California beers, check out our Santa Barbara brewery guide).
We've made it a point to feature some of the most eco and socially-conscious locations to grab a beer in Santa Cruz, as we love to support businesses who support the community and the earth around them.
Be sure to check out any number of Santa Cruz attractions on your journey. We have a great Santa Cruz weekend itinerary available for you to refer to, which might help you plan your Santa Cruz trip if you're visiting from out of town.
We are lucky to live in a state where so many beautiful places exist. Santa Cruz is not only a lively home for artists, activists, surfers, and beer-makers, but it is surrounded by exquisite beauty.
From the rocky coastline and sandy beaches to the Santa Cruz Mountains, you will be immersed in beauty and incredible hiking and camping destinations.
This combination of beauty, action, and leisure makes Santa Cruz one of the best vacation spots. Grab a beer, enjoy the sights, and have a good time. Be safe and be well!
Pin This Guide to Santa Cruz Breweries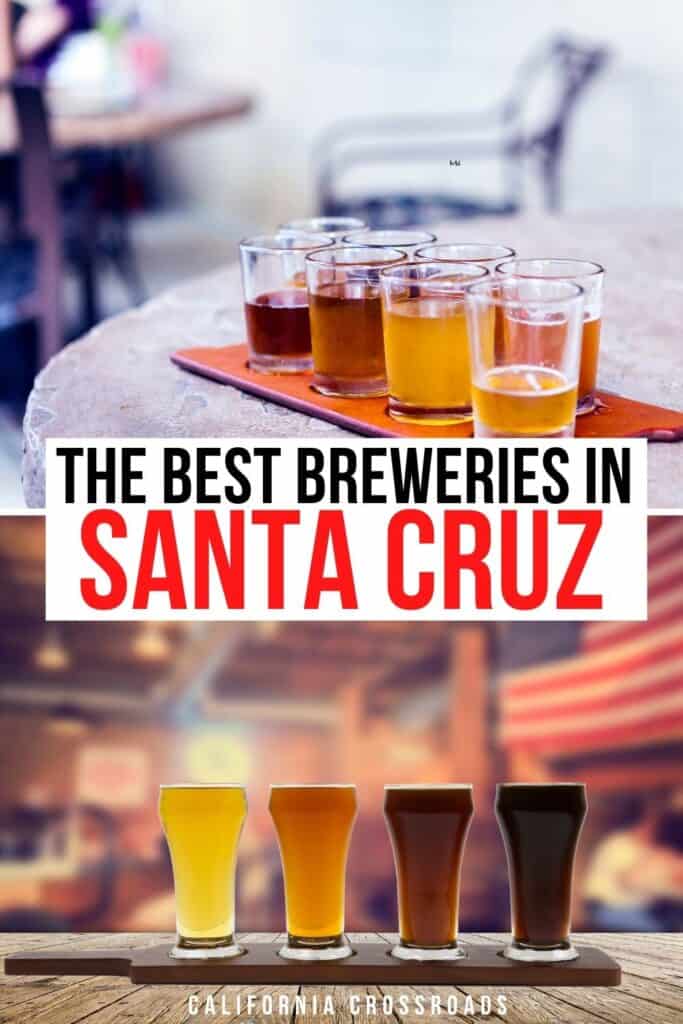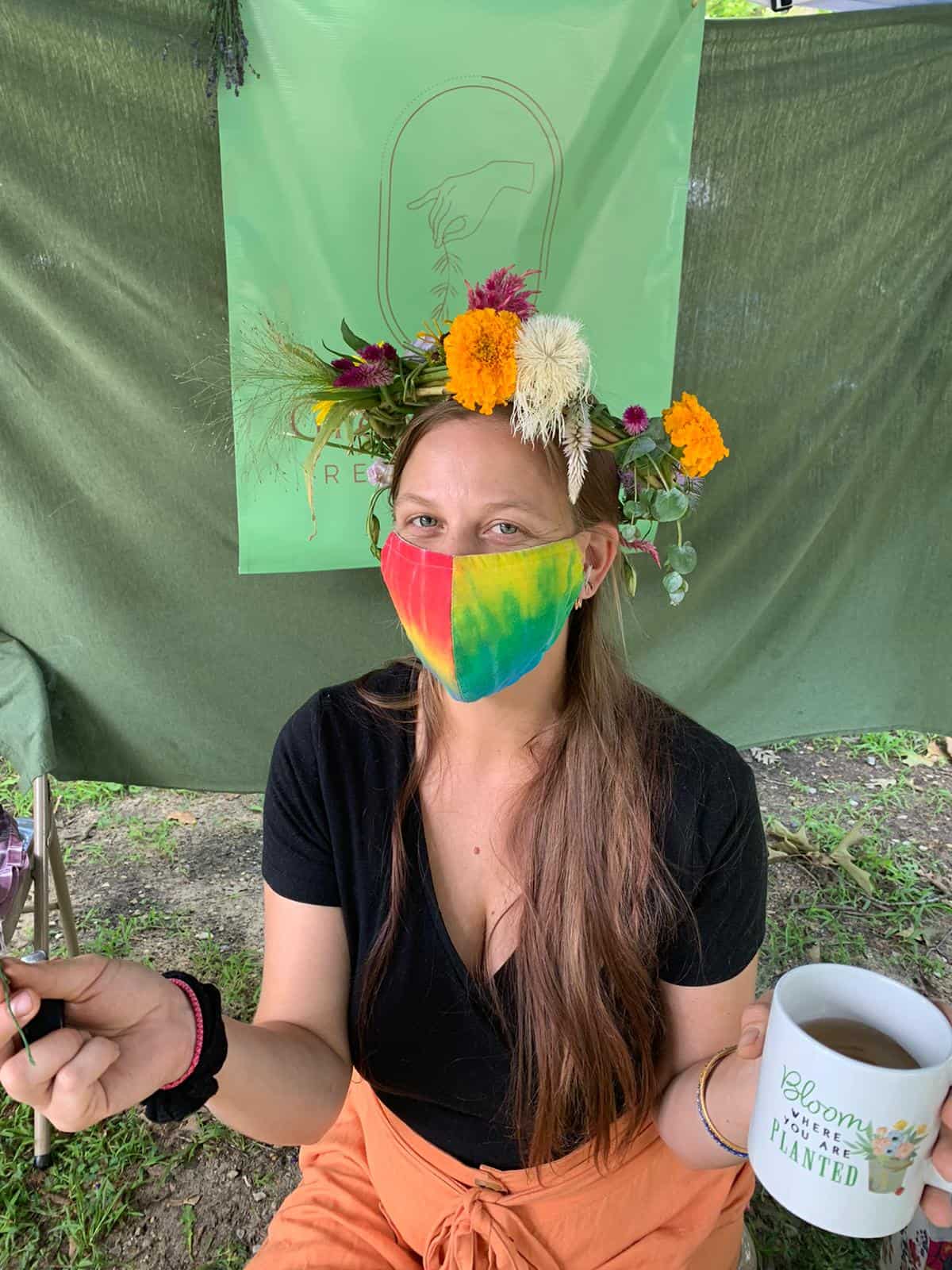 Allison is a writer, herbalist, musician, and lover of nature. She is an avid traveler and backpacker, having traveled throughout most of the United States and through parts of Asia and Europe. She has lived in Hawaii, Philadelphia, New Jersey, Boston, and of course, California. Allison has lived in California for 5 years, working on farms and in Yosemite National Park. She has been all over the state, enjoying many cities and of course, the many amazing outdoor wonders California offers. She currently resides in Aptos, Santa Cruz County, CA.