Almost half a century ago, Raul Martinez Sr., founder of King Taco, began selling tacos on the streets of Los Angeles in what was originally an ice cream truck. Today, over 4,000 registered taco trucks have taken over LA's food scene, making tacos a staple among every Angeleno's diet!
What is it about tacos that makes them so irresistible? Well, tacos aren't exclusive, meaning they take on many, many variations.
While there will always be a tortilla paired with some kind of savory filling, the textures, flavors, shapes, and sizes vary. This is what drives the masses to favor this handheld pocket of food so dearly—the union of every taco ingredient is made to satisfy all your senses.
A quintessential taco will have a perfectly golden-brown tortilla piled high with juicy, marinated meat. To balance out the salty meat flavors, fresh onion, cilantro, salsa, and lime will garnish the taco.
Usually, the sight alone of a hearty taco is enough to entice you, but once you catch a whiff of the smoky blend of garlic, onion, chiles, and Mexican seasonings—well, there's no turning back!
With the thousands of taco trucks strewn across the city, you'll have to eat a lot of tacos (and for a long time) before you can determine which taco truck is the best. To save you time, this list has been specially curated for you. These are the 8 best taco trucks in LA I've found.
Note: If you already know how to order street tacos in LA, skip the next two sections. If you're new to LA's taco food truck scene—keep reading!
How to Order Street Tacos in Los Angeles
Considering how many types of tacos there are, it will benefit you to know the names of them.
While each menu will vary, you will likely see at least a handful of the same types of taco names on each menu.
Tacos are made to order by the type of filling, which is typically listed on the menu in Spanish (and it's common to place your order in Spanish).
You'll likely see the menu include English, but on the off chance it doesn't, you'll be prepared to order what you've learned here!
Carne Asada = Grilled steak. It's commonly served thinly sliced or diced.
Al Pastor = Spit-grilled pork that is marinated in a blend of dried chilies, spices, pineapple, and other seasonings. Spit-grilled means it's slow-roasted on a vertical rotisserie over a gas flame or with charcoal.
Pollo = Chicken. It can be served either as braised chicken thighs or shredded chicken breasts.
Carnitas = Pork shoulder. It is slowly simmered in lard until it becomes extremely tender, and then it is shredded before serving.
Cabeza = Meat from the roasted head of an animal that is typically cow (but could be pork). The meat can come from the eye—ojo,ear—oreja, or cheek—cachete. The cheek is known to be more sweet and flavorful than the other parts of the head.
Lengua = Beef tongue. It is a nicely tender and moist cut.
Tripa = Beef tripe or intestines (cow stomach). It has a crispy texture on the outside and a tender, buttery texture on the inside.
Buche = Pork throat and stomach. Basically, pork belly. It's very tender.
Chorizo = Pork sausage that has a deep smoky and tangy flavor, and it can be spicy or sweet, or both.
Other common menu items worth trying:
Quesadilla = A tortilla filled with your choice of meat, cheese, and other fillings. It's typically folded in half and heated on the grill.
Burrito = A tortilla that is wrapped up into a cylinder shape and stuffed with various fillings: your choice of meat, rice, beans, cheese, and vegetables (usually onions, lettuce, and tomatoes). It is usually dressed with salsa, guacamole (a seasoned avocado mixture), and/or crema (a creamy and tangy dressing similar to sour cream).
Mulita = Two tortillas stacked atop each other and filled with your choice of meat, cheese, salsa, and guacamole. The tortillas are typically served crispy. Basically a Mexican version of a grilled cheese with meat, but the bread is replaced with tortillas.
Alambre = A plate of your choice of meat with melted cheese, grilled onions, cooked bell peppers, and salsa. Tortillas are served on the side.
Horchata = A cold rice and nut milk beverage flavored with vanilla and cinnamon. It is sweetened with evaporated and condensed milk. It's a smooth, refreshing drink that is not overly sweet, which makes it the perfect accompaniment to savory tacos.
Things to Know Before You Order Tacos in LA
If you've never ordered from an LA taco truck before (or ordered from any street food vendor), there are some things you should know before you go.
First, go online to Yelp, Facebook, Instagram, Twitter, and Google Maps to check the taco truck's hours of operation and location, including all recent social media posts. Typically, you can trust that the location posted will be accurate, but the hours may be subject to change.
Some taco trucks may open earlier or later than the posted hours of operations, or, if any unforeseen circumstances arise, the truck may close for the day.
Checking the taco truck's social media pages (or even sending them a message through social media) is the best way to confirm if they're open. They may also provide a phone number you can call directly to confirm their hours.
Second, while it's conventional for taco trucks to have a free, self-serve stand of condiments and garnishes (e.g., a fresh onion and cilantro mix, shredded cabbage, salsa, radishes, limes, etc.) that you can take as much as you want of to supplement your taco-eating experience, many trucks may now hand these condiments and garnishes individually packaged to you with your order.
Tip: Don't be afraid to ask for extra of these, and always ask for extra napkins if you can't grab them yourself. Tacos are delicious and fun yet messy, so bring some hand sanitizer and wet wipes with you for before and after you eat (although some trucks might offer this for free).
Next, be prepared to stand and eat with a plate in one hand while your other hand is free for picking up the tacos to eat!
Some taco trucks may have tables and chairs set up outside, but it's not guaranteed. You might need to look out for a public bench if you prefer to sit while you eat, or your best bet is to take the tacos back to your car to eat.
An important part of eating tacos from a truck is the experience: you get to enjoy a fresh, hot taco straight from the grill.
Taking a bite out of food that has been prepared only a few moments ago is very different from dining at a restaurant because you typically wait longer for your food and you can't see your food being prepared.
At a food truck, you interact directly with the chefs and cooks who are preparing you their authentic dishes, which often comes from a family recipe that you cannot find in restaurants.
And last but certainly not least—you just can't beat the price of a $1 to $3 taco compared to a $15 to $20 dish from a restaurant. It is an incredibly affordable meal!
Now, let's get down to it — where are the best taco trucks in Los Angeles?
Top 8 Taco Trucks in LA
Ricky's Fish Tacos
What to order: Fish Taco or Ricky's Special (a half shrimp, half fish taco)
Why?: Ricky serves Ensenada-style tacos a.k.a. the fish taco, which originated in Ensenada, a coastal city in Mexico.
His recipe, which was passed to him from his mother, sister, and grandmother, achieves a perfectly crispy and crunchy batter and a moist and flaky, melt-in-your mouth fish.
His batter includes wheat flour, a lot of oregano and mustard, and mayonnaise fried in lard—this creates the flavorful batter.
In preparing the fish, he pierces the fish while it's frying to create its soft and flaky texture. The fish and shrimp are super fresh, and the portion sizes are much larger than your typical street taco!
Payment: Accepts credit cards.
Parking: Street parking is available.
Price: $3.75 per taco.
Tip(s):
Ask for the sauce and salsa. The most popular condiments to add to the tacos is the red sauce (a smoky blend of tomatoes, jalapeno, and garlic) and the garlic crema sauce.
Go early, because not only might they may run out of tacos (it's a popular taco spot), but parking can be hard to find.
Considering the larger size tacos, 2-3 tacos should be enough to fill you up.
Ricky posts his daily hours and location of service on Twitter here.
Address: 3061 Riverside Dr, Los Angeles, CA 90027
Website: http://rickyfishtacos.juisyfood.com/
Leo's Tacos Truck
What to order: Tacos al Pastor, Alambres, Mulitas
Why?: With 7 locations open and nearly 5,000 reviews attached to a 4.5 star rating at the South La Brea location alone, Leo's Tacos Truck inarguably serves some of LA's best tacos.
The sweet, juicy pineapple complements the savory, marinated pork of the al pastor taco!
Payment: Cash only.
Parking: Street parking or park in the small lot (the truck is located next to a gas station).
Price: $1.75 per taco.
Tip(s):
Be sure to ask for the condiments: the cilantro and onion mix, limes, radishes, the green avocado salsa (it's a mild spice) or the red salsa (for extra spice).
Since this location tends to be busy, park at the nearby residential neighborhood and walk over.
The taco sizes are the traditional street taco size, so don't be shy with ordering more tacos if you're hungry.
Address: 1515 South La Brea Ave, Los Angeles, CA 90019. See the website for the list of all their locations.
Website: https://www.leostacostruck.com/
El Chato Taco Truck
What to order: Tacos: Al Pastor, Carne Asade, Buche, Lengua; Al Pastor Burrito, Veggie Burrito, Horchata
Why?: Known as the best in LA's mid-city, El Chato Taco Truck is the spot you want to visit to get your late-night taco fix.
Their al pastor tacos make El Chato a top competitor to Leo's Taco Truck!
Payment: Cash only.
Parking: Street parking and a small parking lot.
Price: $1.85 per taco (prices were raised from $1.25 because of COVID-19).
Tip(s):
Don't be discouraged by long lines, the service is quick and they're worth the wait.
Customers rave about the veggie tacos and veggie burritos—try them!
If it's not served with your order, ask to add grilled onions and the pickled onions with habanero—they take their dishes to the next level!
Address: 5300 W Olympic Blvd, Los Angeles, CA 90036
Website: https://elchatola.com/
Teddy's Red Tacos
What to order: Birria Taco with Birria Cup (broth) for dipping or the Deluxe Plate (includes a taco, mulita, quesadilla, 8oz broth, and tortilla chips).
Why?: Birria Consomé Tacos have blown up on social media over the past year and have even made headlines in Eater and The New York Times for a very good reason.
Birria is a slow-cooked beef stew (traditionally made from goat meat) that is shredded before serving. Teddy boils the shoulder beef cut for several hours overnight along with a bold blend of tomatoes and spices.
The birria is incredibly tender, juicy, and flavorful while the tortillas are served crispy for that satisfying crunch.
Dipped in consommé (the now full-bodied broth that came to life from boiling the meat and spices together), you'll find it hard to refrain from having a "chef's kiss" moment after taking your first bite!
Payment: For its food truck locations (Slauson Ave, Sunset Blvd, and Imperial Hwy), they accept card, but there is an additional charge for using a card—so make sure to bring cash. Its two restaurant locations (Venice and Hawthorne) accept card without the additional charge.
Parking: Street parking.
Price: $2.09 per taco.
Tip(s): Order ahead of time online at the Hawthorne and Downey locations only.
Address: 7 locations in total. Locations can be found on their website here.
Website: https://www.teddysredtacosofficial.com/
Taco Zone
What to order: Mulita, Taco (all types), Veggie Burrito
Why?: Taco Zone is the go-to late-night joint for nearby Silver Lake residents, but it's worth traveling to even if you're not a local.
Any taco is a solid choice, but make sure to order their specialty: the mulita.
The nicely charred tortillas sandwich the flavorful meat, rice, and bean filling, which is infused with both melted and crispy cheese.
The fresh onion and cilantro cut through the savory flavors, and of course, when garnished with a bit of salsa and lime—you'll have yourself a sensational first bite.
Payment: Cash only.
Parking: Park at the Vons grocery store parking lot (Taco Zone is located next it).
Price: $2.00 per taco.
Tip(s):
Order ahead by calling 818-237-8715, then pay at pick-up.
Address: Note: Taco Zone moves between two locations (due to local parking regulations). From 5:30pm-7pm, they are located at 2064 Montana St, Los Angeles, CA 90026. From 7pm to 1am, they are located at 1342 N Alvarado St Los Angeles, CA 90026.
Website: They do not have a website. Refer to their Yelp page here.
Ave 26 Taco Stand
What to order: Taco (all types)
Why?: It's not a taco truck per se, but this list would be incomplete without Ave 26 Taco Stand. You will scarf down these street tacos because they're that delicious!
They serve generous portions of meat fillings for each taco, and you get a free potato with your order.
It might sound strange, but considering the potatoes have been boiling for hours in the pot with the taco meat and spices—the potato is an extra special treat to have with your tacos!
Payment: Cash only.
Parking: Street and alley parking.
Price: $1.50 per taco.
Tips:
If it's not served with your order, ask for the griled onions.
Parking can be hard to find, so go early.
Condiments are not offered in a to-go style packaging, but they are available at their communal, self-serve bar take to your liking. If you are worried about COVID, you may want to pass on this place especially when it's busy (otherwise, arrive at an earlier and less busy time).
Address: 3141 Artesian St., Los Angeles, CA 90031
Website: https://originalave26.com/
Tacos Tamix
What to order: Tacos (all types, but especially the Al Pastor), Papa Asada (a large baked potato stuffed with carne asada covered in melted cheese)
Why?: Every taco (including the veggie options) from Tacos Tamix is spectacular quality.
Customers rave about their taco meat because it does not include too many fatty and greasy pieces, so you can expect to receive hearty cuts of meat.
Taco Tamix is a reliable spot for LA's westside residents
Payment: Cash only.
Parking: Street parking.
Price: $1.50 per taco.
Tips:
Don't forget to ask for grilled onions to top off your tacos.
The green avocado sauce is a must to garnish your tacos with.
Address: 3801 S Sepulveda Blvd Culver City, CA 90230. There are two locations near downtown LA: 1998-1982 S Hoover St, Los Angeles, CA 90007 and 1510 S Santa Fe Ave, Los Angeles, CA 90021.
Website: They do not have a website. Refer to their Yelp page here.
Pepe's Red Tacos
Image: https://www.instagram.com/p/CL5TkeKBndf/
What to order: Bone Marrow Huesi Taco, Birria De Res Taco
Why?: This is LA's first taco truck to sell bone marrow huesi tacos—a large marrow-filled bone that is served with your taco. Scrape out the soft and fatty marrow onto your taco to add an indulgent, extra savory flavor.
Pepe's Red Tacos may give Teddy's Red Tacos a run for their money for their birria de res tacos and consommé.
They slow cook beef brisket for several hours in order to achieve its juicy and melt-in-your-mouth texture. The service is quick and the customer service is excellent—there's so much to love about Pepe's!
Payment: Cash only.
Parking: Street parking.
Price: Bone Marrow Huesi Taco is $9.75. The standard taco is $2.50.
Tips:
While the Huesi Taco requires a little longer preparation time than your standard taco, it is worth the wait (and price).
Call in your order in advance to avoid waiting: 323-482-7311
Parking is hard to find, so go early.
Address: 2720 E Olympic Blvd, Los Angeles, CA 90023. There other locations (Hacienda Heights, Harbor City, and Pasadena) can be found on their website here.
Website: https://www.pepesredtacos.com/
More Information on the LA Taco Scene
Pin This Guide to the Best Taco Trucks in LA
Note: This post contains affiliate links, which earn me a small commission at no extra cost to you if you make a purchase using one of these links. Thank you for supporting this free content!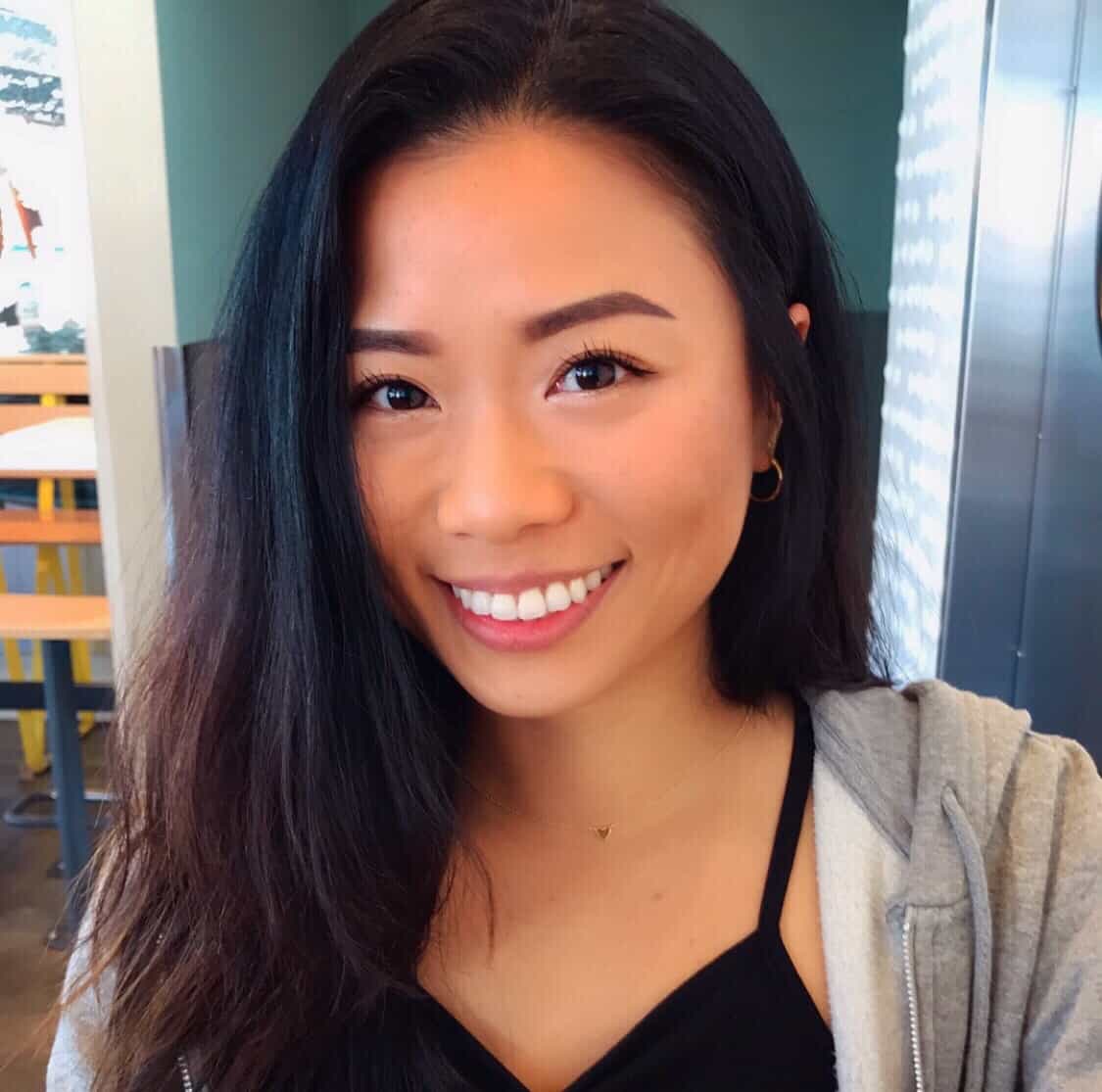 Lianne quit her 9-5 job in 2018 and moved to the bustling city of LA for a change of pace. Having lived in a quiet, secluded part of the East Coast most of her life, her life on the West Coast has since pushed her outside her comfort zone and inspired her to always take "the road less traveled." Travel has played a key role in her personal development, and she believes everyone can reap the extraordinary benefits of exploring life beyond borders.