It's the end of the workweek, and the recurring conundrum is here—should you stay in or go out?
It's tempting to play it safe and stay in the comforts of your own home, but how about a compromise? Allow yourself a single day trip from Los Angeles. Just one day this weekend!
With LA's vast network of interconnected freeways, dream destinations are closer than you think. A day trip from LA is all you need to shake up your routine in life. You don't have to book expensive flights or accommodations, nor do you have to put in the time and effort to build a week-long vacation itinerary.
Day trips are efficient and effective, and these are 14 of the best day trips you can take from LA that will require you only 2 hours or less to drive!
The first few destinations on this list are local spots (made for those who prefer to stay close to home and not leave LA county, but still want to do something different), so of course, if you are from these areas or you've already been to these neighborhoods before, just keep scrolling.
The remaining destinations will explore the glory that California has to offer. You'll learn that you don't have to travel far to experience a getaway. These must-visit destinations have been curated just for you, because you deserve a daycation!
Before You Drive
Note: This post contains affiliate links, which earn me a small commission at no extra cost to you if you make a purchase using one of these links. Thank you for supporting this free content!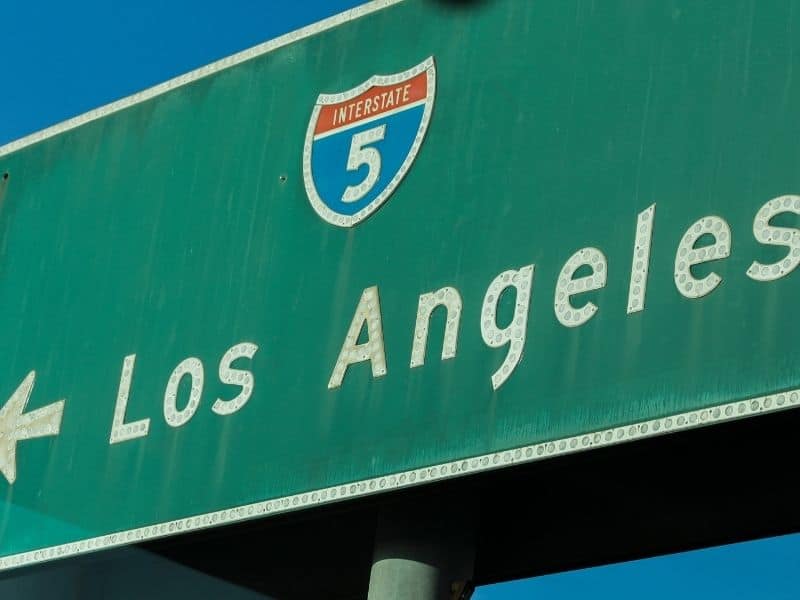 A couple of things to know before you drive:
LA traffic. Assuming you're an Angeleno, you already know—start your day trip as early as possible to beat the morning rush. Always map out your travel ahead of time to follow the fastest route.
Some temporary closures are still in place due to COVID-19, so be sure to check the websites linked for more information on the hours of operation and reopening dates when planning your Los Angeles day trip.
Best Day Trips in Los Angeles County
Culver City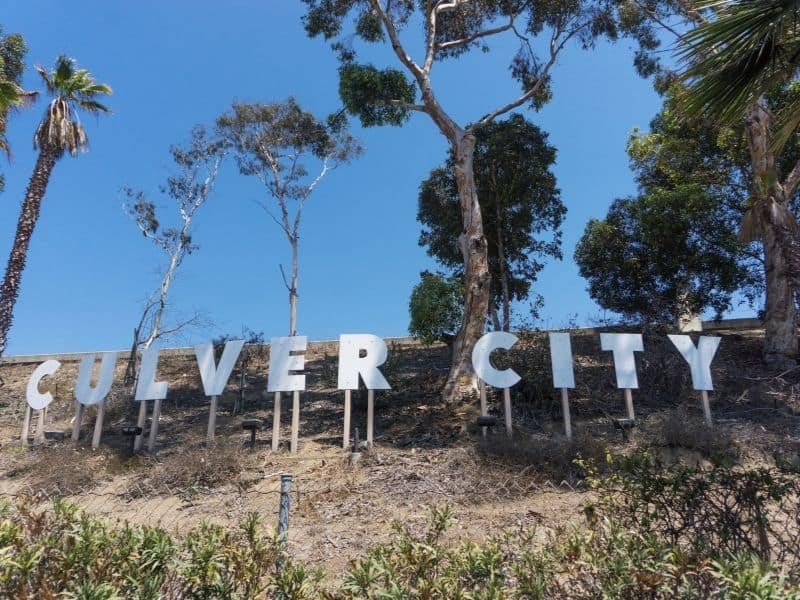 Driving Time from Los Angeles: 20 minutes
Nested in LA's westside is the vibrant district of Culver City. Besides being renowned for its major movie studios (you know Sony Pictures and its film franchises like Ghostbusters and Spider-Man? Yeah, the studio is located here!), Culver City is a hub for delectable fare, rich art and history, and outdoor fun.
Start your day with a quick but challenging hike up to the Baldwin Hills Scenic Overlook where you can gaze at the panoramic views of LA from the Pacific Ocean to downtown to as far east to the San Gabriel Mountains.
Get your shopping fix with a visit to Platform, a unique open-air retail center that is full of chic boutique shops and ultramodern nosh.
From Platform, you're a short 10-minute walk to the heart of downtown Culver City. Where Washington Boulevard intersects Culver Boulevard, the Culver Steps provides any passerby a warm welcome to its wide-open spaces and park-like plaza surrounded by good eats and good finds.
Continue south down Culver Boulevard to explore more of the neighborhood's trendy shops and beloved restaurants.
If you're interested in becoming more immersed in the community's culture, you'll appreciate many of the district's sophisticated art galleries and intellectually enriching exhibits like the Museum of Jurassic Technology or the Wende Museum.
The mix of Renaissance Revival-style historic buildings and modern industrial decor makes Culver City the hip place to be and the ideal way to spend a casual day shopping, feasting, and exploring.
Downtown LA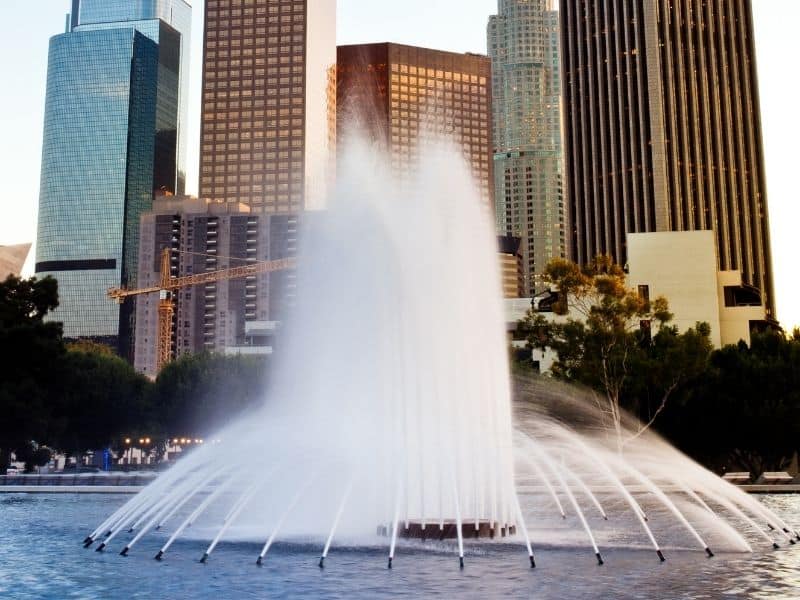 Driving Time from Los Angeles: 20 minutes
Downtown LA (also commonly referred to by its abbreviated form, DTLA) is exhilarating. There's always something that catches your eye and transfixes you as you wander its streets.
The streets are infused with diversity, making downtown a cultural melting pot. From the Arts District to Little Tokyo to a Mexican marketplace, Olvera Street (a.k.a. the birthplace of Los Angeles), DTLA is teeming with people from all walks of life.
Visit the one-stop-shop, the ROW DTLA, where locals and tourists flock to to do more than just shop—they dine, exercise, work, relax and have fun. With restaurants, coffee shops, bars, offices, and event spaces that fill up the venue, there's always something happening here every week like rooftop yoga or fresh local produce markets.
Feeling like going on a shopping spree? You can purchase your favorite contemporary brands from top retailers like Zara and Nordstrom Rack at the FIGat7th mall, or explore DTLA's Fashion District where over 4,000 independent retail and wholesale businesses line the streets and you can shop with or without a budget for anything from clothing, shoes, accessories, jewelry, flowers, fabrics, and more.
Embark on a foodie adventure and eat to your heart's desire with the endless dining and drink options available throughout DTLA. Popular spots worth feasting at are the Grand Central Market, Perch, and Sonoratown—to name a few. See the complete list of DTLA's dining options here.
If you want to learn more about the art and history of LA, it's worth going on the Graffiti and Mural Tour or visiting museums like the Natural History Museum of LA or The Broad.
Last but not least, make sure to include a visit on your day trip to the Bradbury Building, Angels Flight Railway, and The Last Bookstore.
Glendale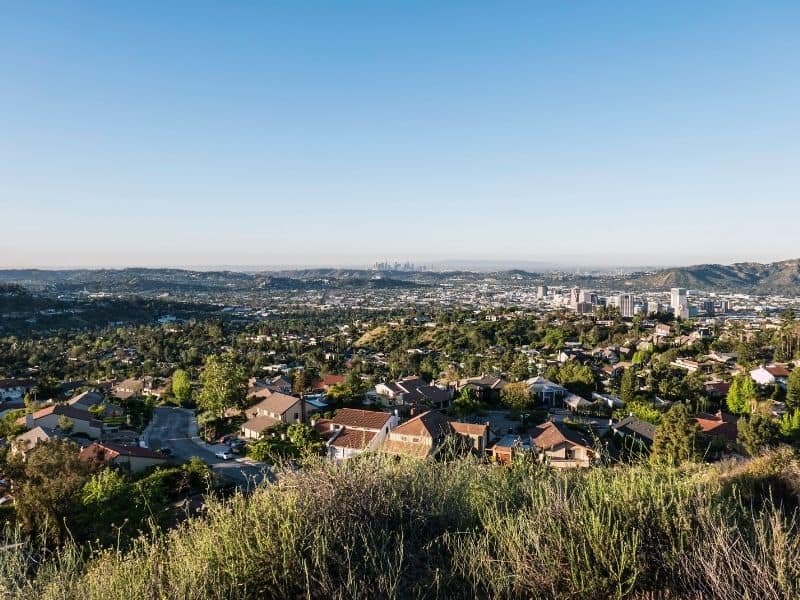 Driving Time from Los Angeles: 25 minutes
Despite its close proximity to DTLA, Glendale makes its mark as a lively hub for shopping, dining, and entertainment!
Start your day early at the Glendale Galleria, a massive three-story contemporary shopping center filled with hundreds of popular retailers. Then continue your world-class shopping experience next door at the Americana at Brand.
Like The Grove LA, The Americana at Brand is a stunning outdoor shopping complex that features a dancing water fountain and light show, a beautiful landscaped park, a complimentary trolley car, and dozens of restaurants and specialty food stores.
Known for its authentic MIddle Eastern food, Glendale is the place to go for traditional Armenian food like Manti—a scrumptious savory dish that features mini baked dumplings filled with beef and topped with a creamy yogurt sauce. Try this dish at Carousel Restaurant.
For the local's favorite, head to Raffi's Place for Persian-Armenian kebabs. Before you head home, make sure to stop byLA's all-time favorite spot for sweet and savory Cuban breads and pastries, Porto's Bakery. Order their signature Guava and Cheese Strudel and Potato Ball—you will not regret it!
Across the street from the Americana at Brand is the Museum of Neon Art (MONA)—an exhibit worth touring to learn about the history and making of neon, electric, and kinetic art.
If you're yearning to be in the great outdoors instead, Deukmejian Wilderness Park is a vast rugged terrain abound with chaparral flora and sage shrub. The park offers great hiking trails and sweeping views of the valley.
As the third largest city in LA County, Glendale provides an experience for everyone.
Pacific Palisades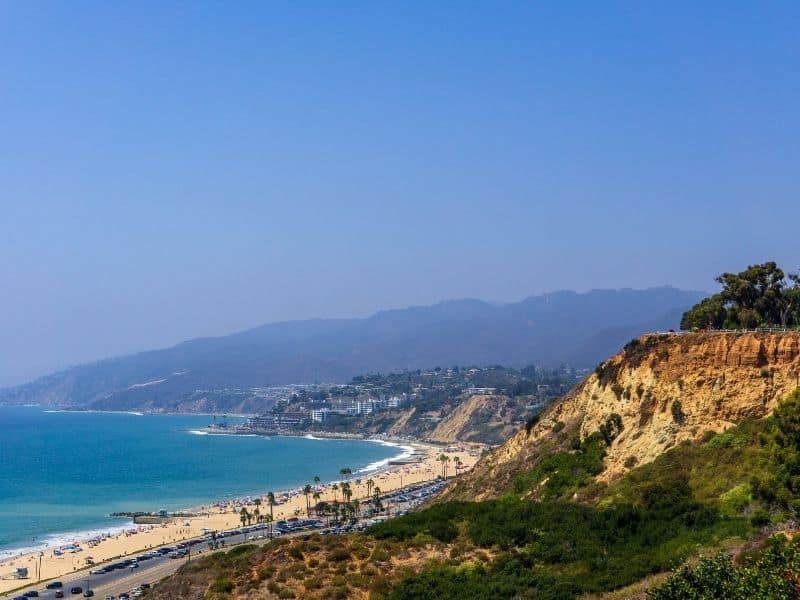 Driving Time from Los Angeles: 30 minutes
Less than one mile from the coastline and roughly two miles from greenery, Pacific Palisades is a picture-postcard neighborhood located in the far west side of LA.
A visit to the Getty Villa will make you feel as though you've been transported to the ancient times of 1st century A.D. The villa was built in 1974 after a Roman country house, and includes Greek, Roman, and Etruscan antiquities. The architecture of the villa alone is breathtaking, and there is plenty to admire and feast your eyes upon.
At the shoreline is Will Rogers State Beach, which is popular for water activities like surfing, sailing, and fishing. Volleyball courts and picnic tables line the sands, and LA's favored 22-mile beach bike path, the Marvin Braude Bike Trail, starts here.
Several hiking trails boast the gorgeous coastline views. The trails at Temescal Canyon Park and Will Rogers State Historic Park (specifically Inspiration Point Trail) will offer you million dollar views.
After a hike, reward yourself with a63 delicious meal from the restaurants at Palisades Village.
More Day Trips from Los Angeles
Anaheim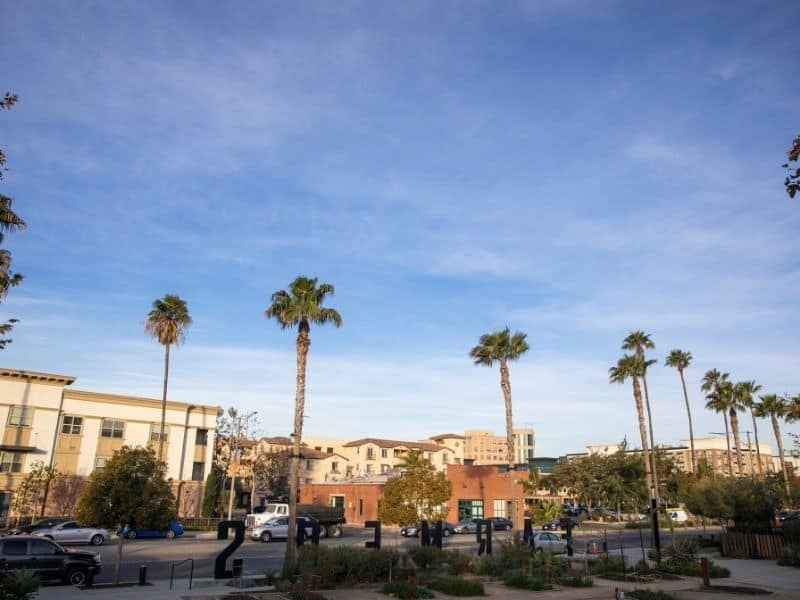 Driving Time from Los Angeles: 40 minutes
With its world-famous amusement park, Disneyland, it might be hard to regard Anaheim as a place to visit for anything else. But in actuality, this city offers many noteworthy spots that make for an ideal day trip!
The Anaheim Packing District is Orange County's buzzing food hall brimming with a variety of culinary delights from Cajun shrimp to Japanese style crepes.
The food scene is unbelievable, and Center Street Promenade offers everything from modern fare to homestyle dishes to exotic eats.
Once you've had your fill, walk it off at the Anaheim GardenWalk, a beautiful open-air mall or the Muzeo Museum and Cultural Center, where you can view local art and learn about the history of Anaheim through its displays of fossil findings and ancient treasures.
Malibu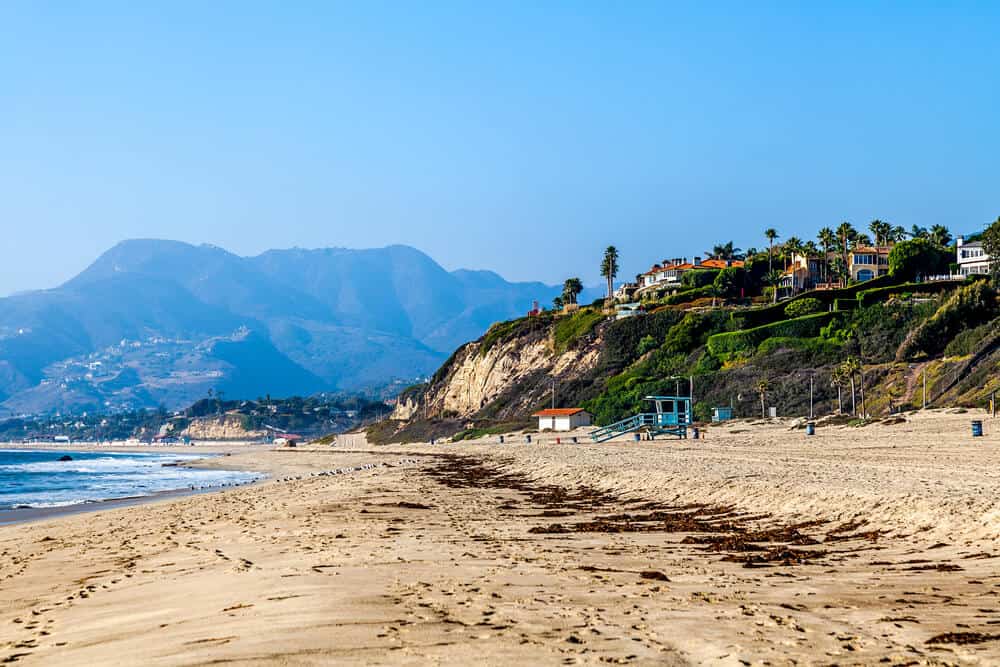 Driving Time from Los Angeles: 45 minutes
Escape the day's responsibilities to the ultimate paradise—Malibu, the quintessential LA day trip.
21 miles worth of serene coastline makes up this utopic beach city, and it is the place to visit when you want to mellow out and get away from the noise of the city.
Kick off your shoes and dig your toes into the soft sands of Point Dume State Beach and its neighboring sandy shore, Zuma Beach. Both beaches offer long and wide stretches of sand for you to wander or lay out on.
At Point Dume, you can see migrating whales make their grand appearance (typically from February to April), and at Zuma Beach, you'll have a high chance of seeing pods of dolphins frolicking in the sea.
El Matador State Beach is a must-stop on your day trip for its towering bluffs, rugged sea stacks, and majestic sea caves carved out from the cliffs. Sunsets here are dreamy and otherworldly: it's unlike any of LA's beaches!
After an afternoon of sun-kissed adventure, experience a delightful ocean-view dining experience on the Malibu Pier with farm-to-table food from Malibu Farm Pier Cafe, or indulge in some of the freshest seafood at Malibu Seafood Fresh FIsh Market & Patio Cafe—the fresh grilled seafood plate, fish and chips, and clam chowder are a must!
Want to spend the night?

A stay in Malibu will not be cheap, but it will be amazing! One of the most luxurious places to stay is the Calamigos Guest Ranch & Beach Club.

Located in the mountains on a 200-acre property, it also has its own private beach club for the best of both worlds. With several pools and a spa, it'll be hard to tear yourself away!

For a more affordable stay, the M Malibu is an option. Honestly, it's nothing special — and the price is still on the high side — but it's the best option for the price.
Huntington Beach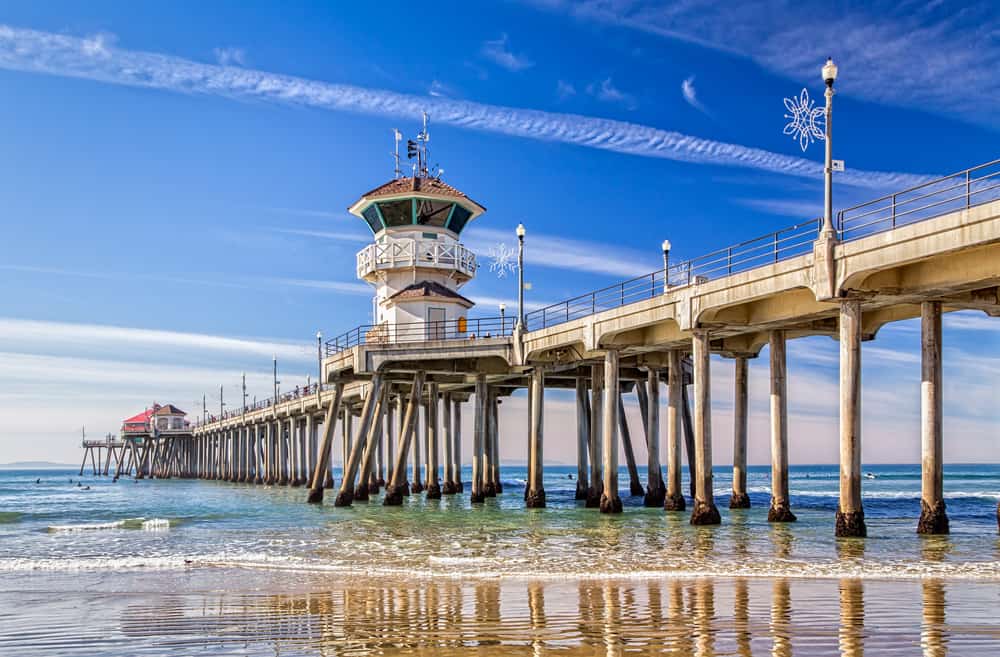 Driving Time from Los Angeles: 50 minutes
Experience the leisurely, laidback culture of Huntington Beach. We all could benefit from a break from the hectic, productivity-focused lifestyle!
Watch the incredible sights of surfers catching waves or fisherman reeling in their big catch as you mosey down one of the longest piers of the west coast, Huntington Beach Pier.
By the time you reach the end of the pier, you really can't turn back and leave without grabbing a bite from Ruby's Surf City Diner. Enjoy all the American classics like a hearty burger and fries alongside a fresh strawberry milkshake—the quality of the food and service here is excellent!
It's usually time to leave the beach as the sun sets and the weather cools down, but with a bonfire on Huntington Beach, you don't have to! You can reserve your personal fire pit to extend your beach day fun—S'mores, beach chairs, and drinks included!
You don't have to book a fancy stay at a 5-star resort to experience luxury. Through the services offered at the Waterfront Beach Resort, you can elevate your beach day experience by booking a private beach cabana with a personal beach butler.
As incredible as Huntington Beach is for fun by the shore, there's still more to this beach city!
Visit the hidden gem, Old World Village, where Oktoberfest celebrations are held every year and you can eat authentic German cuisine and drink German beers from its restaurants and Biergarten.
The Old World German Restaurant and Deli serves the best sausage (bratwurst) in California!
Newport Beach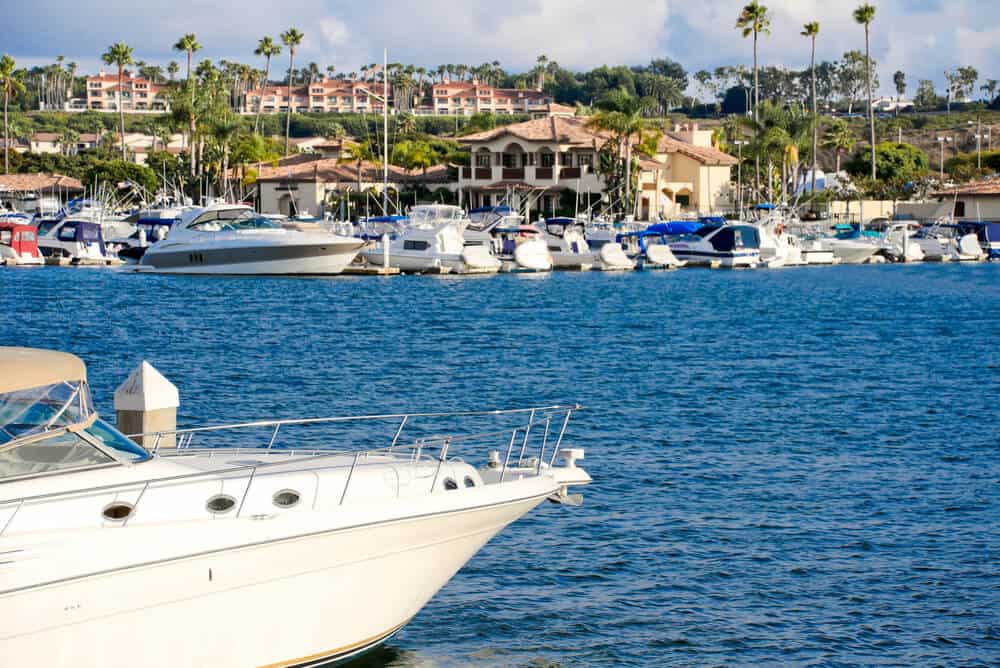 Driving Time from Los Angeles: 55 minutes
Newport Beach is a coastal city that is all about waterfront fun, including a variety of shopping and dining options—the perfect recipe for a day trip from LA full of fun!
Newport Beach is known as one of the best places in the U.S. for whale watching. It's also known for its quaint, cottage-lined harborside community, Balboa Island. Go fishing, parasailing, paddleboarding, or cruising on an electric boat around the bay, then replenish your energy from the day of water activities with some American comfort food from Wilma's Patio Restaurant.
With scenic bluffs, tide pools, and the "Inspiration Point"—a special lookout spot for sweeping ocean views, Corona del Mar State Beach is the best beach for meandering and exploring this beautiful sandy shore.
Be sure to check out the phenomenal sights of surfers taking on the massive waves at The Wedge!
Want to stay the night?

The boutique Lido House is a beautiful historic place to stay in Newport Beach. Each room is decorated uniquely and full of individual character, with pops of color and tons of attention to detail. Amenities include an outdoor pool, hot tub, fitness center, restaurant, and sun terrace.

Another great choice is the Hyatt Regency Newport Beach, with spacious rooms (hello, king beds!), a great pool area, and lots of freebies like bikes, lounge chairs at the pool, beach umbrellas, and fire pits for public use.
Laguna Beach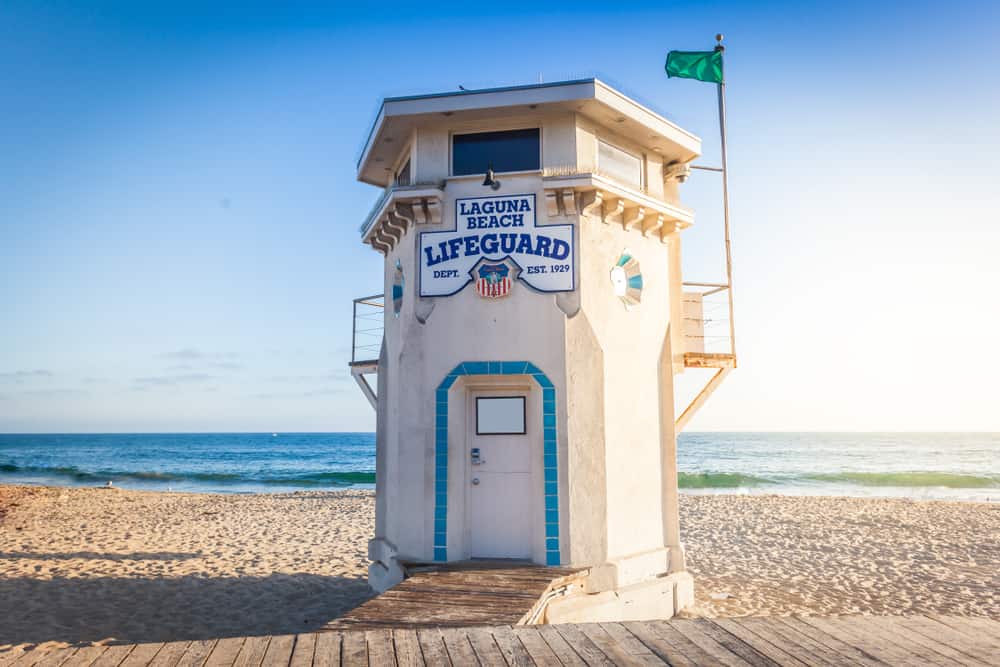 Driving Time from Los Angeles: 1 hour
There is an incredible charm and sense of peace when you arrive to the seaside city of Laguna Beach.
Your day trip here must include a visit to each of its secluded beaches and vista points. Start at Heisler Park to take a scenic stroll through its manicured landscapes, lush foliage, and eye-catching art sculptures peppered along the park's pathways.
The marvelous sights don't stop here—continue soaking in the views at Laguna's "window to the sea," Main Beach, located in the heart of downtown Laguna Beach. From here, you're within walking distance to its streets lined with shops, cafes, restaurants, bars, and dessert shops.
While you're here, venture further south along the coast to a couple of Laguna's hidden gem beaches. Visit Victoria Beach for its unique 60-foot-tall pirate tower.
Stop by Thousand Steps Beach for its jaw-dropping views of the local neighborhood's luxury estates perched atop the verdant bluffs that cradle the deep blue sea. And no, you don't actually have to walk down 1,000 steps—just 218 instead!
Tip: Visit both beaches during low tide to gain better access to the beaches' features like the tide pools and sea caves. Visiting Victoria Beach at low tide will allow you to gain a close-up view of the pirate tower (just make sure to wear protective shoes with sturdy soles because of the rocky ground).
The beaches are clearly the superstars of Laguna, but the hiking trails are just as stellar. The Top of the World hike will bring you to incredible heights that make you feel as if you're actually on top of the world with its 360-degree elevated views.
The hikes at Crystal Cove State Park will guide you up elevations as high as 1,025 feet, which will gift you the greatest present: sweeping ocean and coastline views that will take your breath away. The park has trails for every difficulty level from easy to strenuous. The trail also includes direct access to the beach—the best way to finish off a hike is by cooling down with a dip into the ocean!
Ojai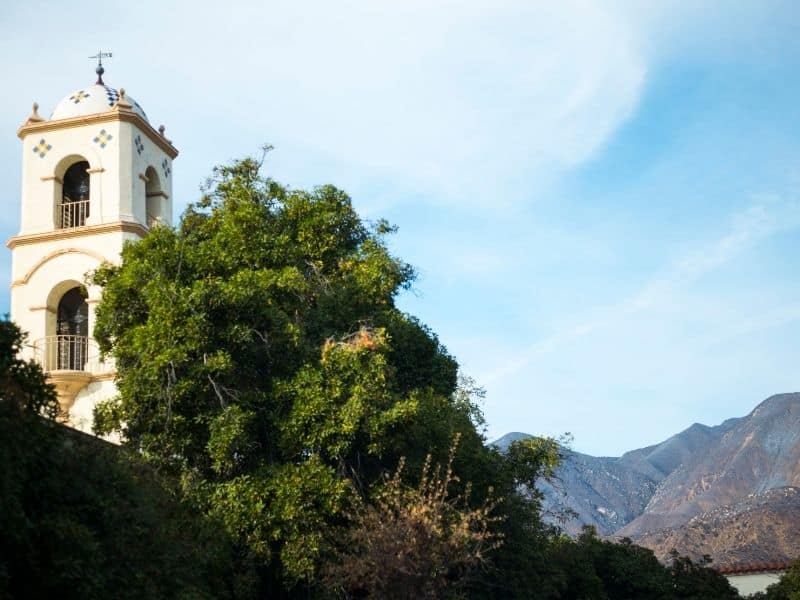 Driving Time from Los Angeles: 1 hour 30 minutes
It's hard to believe that land like this exists only an hour and a half away from the palm-filled, metropolitan city of LA!
Nestled between the Topatopa Mountains, Ojai is a quiet city teeming with natural beauty that makes the perfect day trip from LA.
There's a reason Ojai is commonly regarded as a spiritual oasis—the natural hot springs of Matilija Canyon and award-winning spa treatments at Ojai Valley Inn is enough to guide you to achieving ultimate rest and relaxation.
To top off your zen experience, visit Meditation Mount, a beautiful meditation center tucked away in the valley surrounded by luxuriant foliage.
With the abundance of nature, of course hiking is a must! A quick one-mile hike will lead you to the grand cascading waterfalls of Rose Valley Falls.
For a longer, more challenging and fun hike, Matilija Creek Trail is it! Throughout the hike, you'll hop from one rock to the next, cross creeks, scramble, and meet a couple glorious waterfalls.
It may sound out of the ordinary, but you can't visit Ojai without visiting its olive oil farm.
Ojai Olive Oil will offer you the opportunity to do something you've likely never done before—olive oil tasting! Not only will you learn how this staple pantry item is made, but you'll get to taste a variety of unique, high-quality olive oil flavors. You can purchase your favorite oil to take home with you too!
Now onto actual sustenance—for some of the best food in Ojai, head to Ojai Avenue. AZU Restaurant will comfort you with its Spanish and Mediterranean cuisine.
The hot and flavorful dishes like paella (a hearty, well-seasoned rice dish composed of chicken—or in this case, chorizo—and a variety of seafood) and chili relleno (a stuffed green chile pepper coated in a savory sauce). The flavors are vibrant and fresh, and the ingredients are of excellent quality!
Catalina Island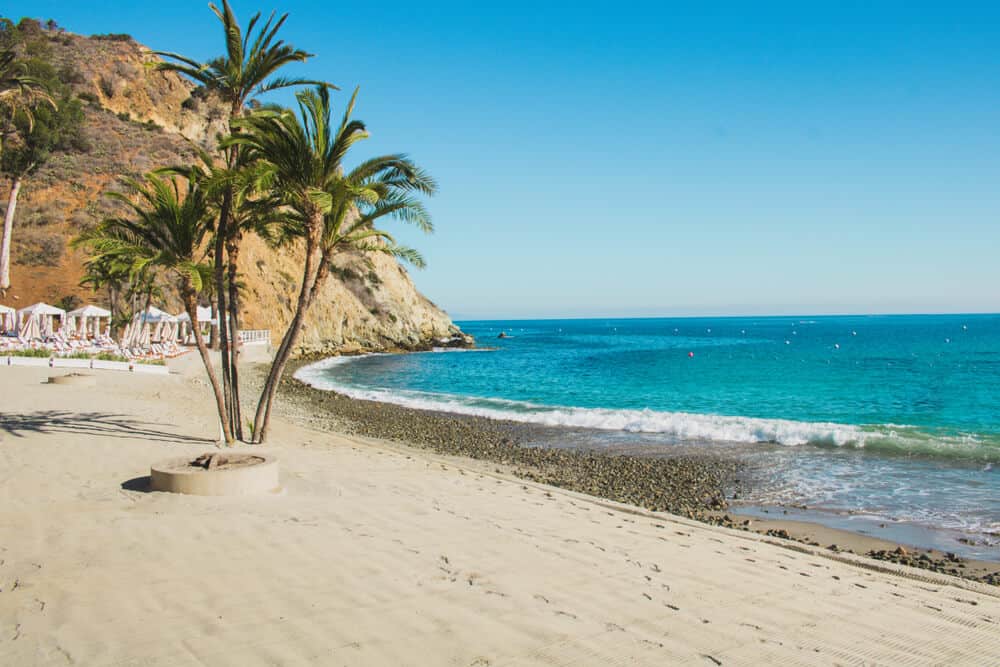 Driving Time from Los Angeles: 1 hour 30 minutes
At Catalina Island, it's guaranteed you'll have an unforgettable experience with the glorious island views and endless options for outdoor adventure.
Start your daycation bright and early because you'll want to make the most of your mini island getaway.
Take the Catalina Express ferry from the closest departure point—Long Beach. From LA, the drive to Long Beach is approximately 30 minutes. From there, the high-speed ferry takes just one hour.
Upon your arrival to Avalon (the southernmost city of Catalina Island), grab a quick bite and caffeine fill at Catalina Coffee & Cookie Co., or enjoy a full home-style breakfast from Original Jack's Country Kitchen.
After fueling up, begin your island adventure "flying" through the skies with Zip Line Eco Tour. You'll begin at 600 feet above the island and zoom across the canyon at adrenaline-rushing speeds of up to 35 mph. The aerial views of the island and ocean (and of course the speed of the zipline) will take your breath away!
Allow yourself the time to bring your heart rate back down and catch your breath as you sit back and relax in the lounge chairs or cabanas of Descanso Beach Club. A perk of reserving a spot on this beachside is that you can enjoy your alcoholic beverage legally, so bottoms up!
Continue your excursion with a tour of the island on land or in the sea. Ride on an open-air jeep through the remote parts of the island where you will get the chance to see Catalina Island foxes, American bison, and bald eagles, or embark on an undersea sub expedition where you can gain up-close views of the island's extraordinary marine life.
It's likely you'll want to come back for an overnight trip with the amount of exciting activities you can do here, but for now, a day trip is more than doable and a thrilling way to spend one day!
Santa Barbara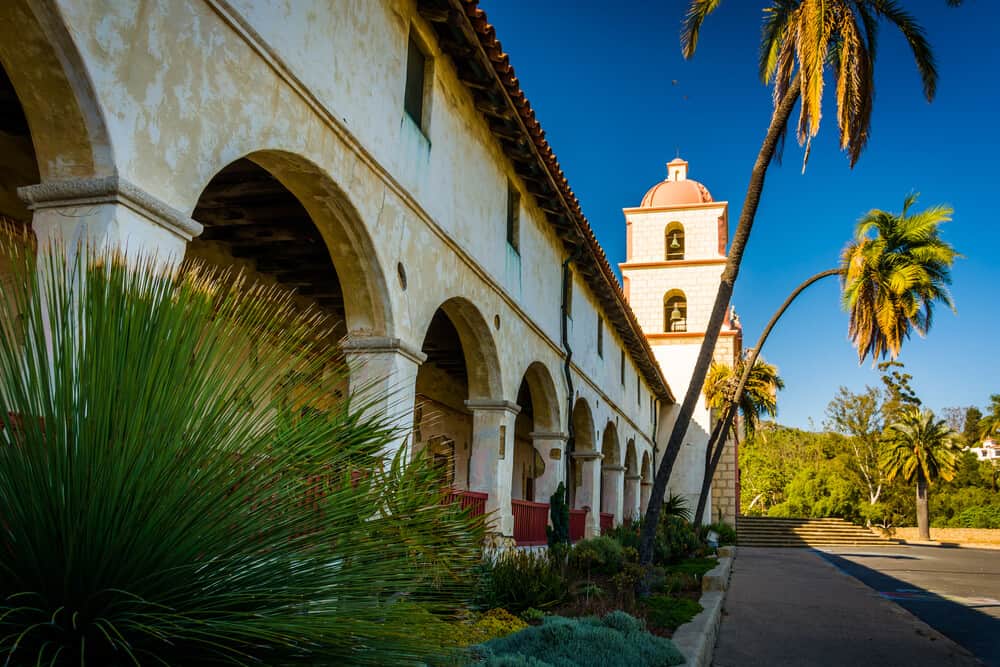 Driving Time from Los Angeles: 1 hour 30 minutes
A simple stroll down the streets of Santa Barbara will leave you in wonderment at the elegance and beauty of the Spanish Colonial-style architecture that pervades the city's infrastructures.
Dreamy and romantic is the feel of this beautiful city—you'll be quick to fall in love with everything it has to offer!
Wander down the wooden pier, Stearns Wharf, to soak in the spectacular ocean and shoreline views, grab a souvenir from its speciality shops, and enjoy the taste of the ocean with fresh local seafood at Santa Barbara Shellfish Company located at the end of the wharf.
If you can't get enough of the gorgeous waterfront, rent a bike to coast casually along the beach to Santa Barbara Harbor.
Embark on a journey to the past with a visit to the late 18th-century establishment and now a historical and cultural landmark—Old Mission Santa Barbara. The beauty and peaceful atmosphere of the Mission grounds is unparalleled.
Continue your travel back in time with a tour of the Santa Barbara Museum of Natural History and the Santa Barbara Historical Museum to learn more about the stories behind the identity of Santa Barbara. The old charm of Santa Barbara will be hard to pull away from once the day ends!
Palm Springs
Driving Time from Los Angeles: 2 hours
The easy-going lifestyle, stunning desert scenery, and warm winters are just a few of the many reasons why a LA day trip to Palm Springs is a must!
During your drive in, you can't miss the giant clusters of rotating windmills. Book a one-of-a-kind, offbeat experience where you can take a self-driving, interactive tour of these impressive structures up-close.
These windmills are more than just a magnificent sight to see—did you know that they provide enough electricity to power Palm Springs and the entire Coachella Valley?
The tour will teach you how these powerful turbines convert wind into energy, and you'll learn many more fun facts!
With all the palm trees in LA, you might think it's nothing special when it comes to seeing them in Palm Springs. But after a hike through the Indian Canyons, you'll change your mind.
Take the short and simple 1-mile Andreas Canyon loop to experience an incredibly diverse landscape full of jagged rock formations, a peaceful flowing creek, hundreds of plant species, a gorgeous waterfall, and last but not least—the lofty California Fan Palms that provide the much-needed shade during those especially hot days in the desert!
Be sure to reserve your tickets at least a couple of weeks in advance to the Palm Spring Aerial Tramway for the extraordinary 360-degree views of the valley. As the tram rotates slowly, you have ample opportunity to see the beauty of the desert grounds and surrounding cliffs.
The entire journey is 10 minutes long and takes you to Mt. San Jacinto State Park where you can finish off your experience with a meal at the park's restaurants, pick up a souvenir from the gift shop, or check out its observation decks and natural history museum.
Palm Springs is the place to relax by the pool and unwind. Palm Springs is the place to go on an adventure to explore its desert playground. Palm Springs is also a mecca for modern art, architecture, and design. Whatever purpose you have to visit here, there's without a doubt something in store for you!
San Diego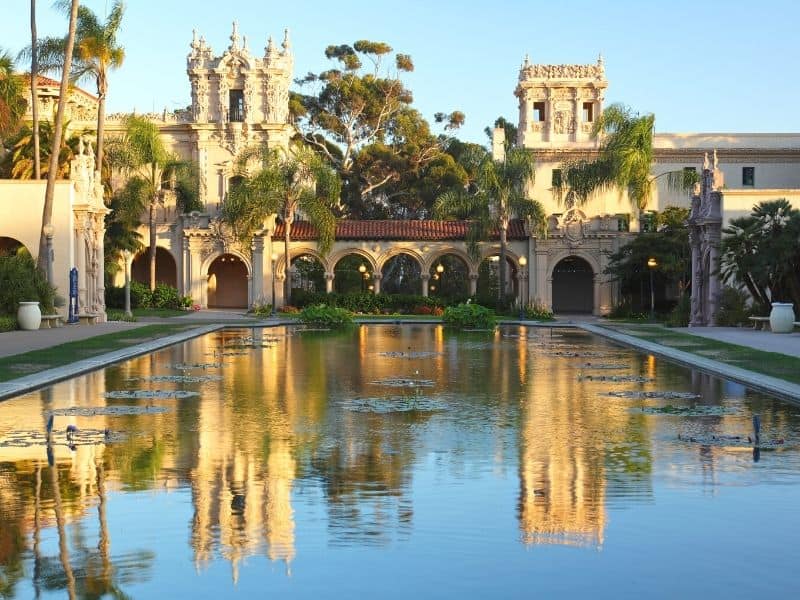 Driving Time from Los Angeles: 2 hours
The drive to San Diego has been rounded up to 2 hours, but on a traffic-free day, you can arrive within 1 hour and 45 minutes.
As the second-largest city in California, San Diego is jam-packed with opportunities for learning, eating, exploring, and relaxing! No wonder it makes a great LA day trip.
Although it's impossible to cover the 4,200 square feet of land that comprises San Diego County in one day, you can still cover the major areas to get a feel for the city.
Starting in the heart of downtown, Gaslamp Quarter is a historic, Victorian-style neighborhood that despite its old-timey appearance is actually a lively hub for numerous al fresco dining options, craft beer, and shopping.
For a quick bite and an absolute must while you're in downtown, stop by The Taco Stand or Lola 55. Customers have regarded both restaurants as having the best tacos in the U.S—that is a statement you cannot ignore!
Little Italy is where you will get to feast on—well, you can guess—Italian food! Rated as one of the city's best pizzerias, Landini's Pizzeria is where you'll taste the to-die-for flavors of New York-style pizza by the slice. For some excellent authentic pasta, dine at Buon Appetito—your belly will thank you later!
You'll wish you had a bottomless stomach, but at least you can try to get rid of the food coma with a walk to the beautiful Waterfront Park and views of the bay. Or you can stroll through the many fascinating sights at Balboa Park. Inside Balboa Park, you can tour the San Diego Zoo and Japanese Friendship Garden.
Only 15 minutes south of downtown San Diego is Coronado—a quiet resort city brimming with magnificence at every corner. Its quaint shops, antique mansions, and pristine sands surrounded by the sparkling sea is the place where dreams are made of.
Although you're not here for an overnight stay, it's still worth a quick visit to see one of America's National Historic Landmark, Hotel del Coronado. From here, just let the ocean breeze and brilliant sunshine warm your soul.
Pin This Guide to Los Angeles Day Trips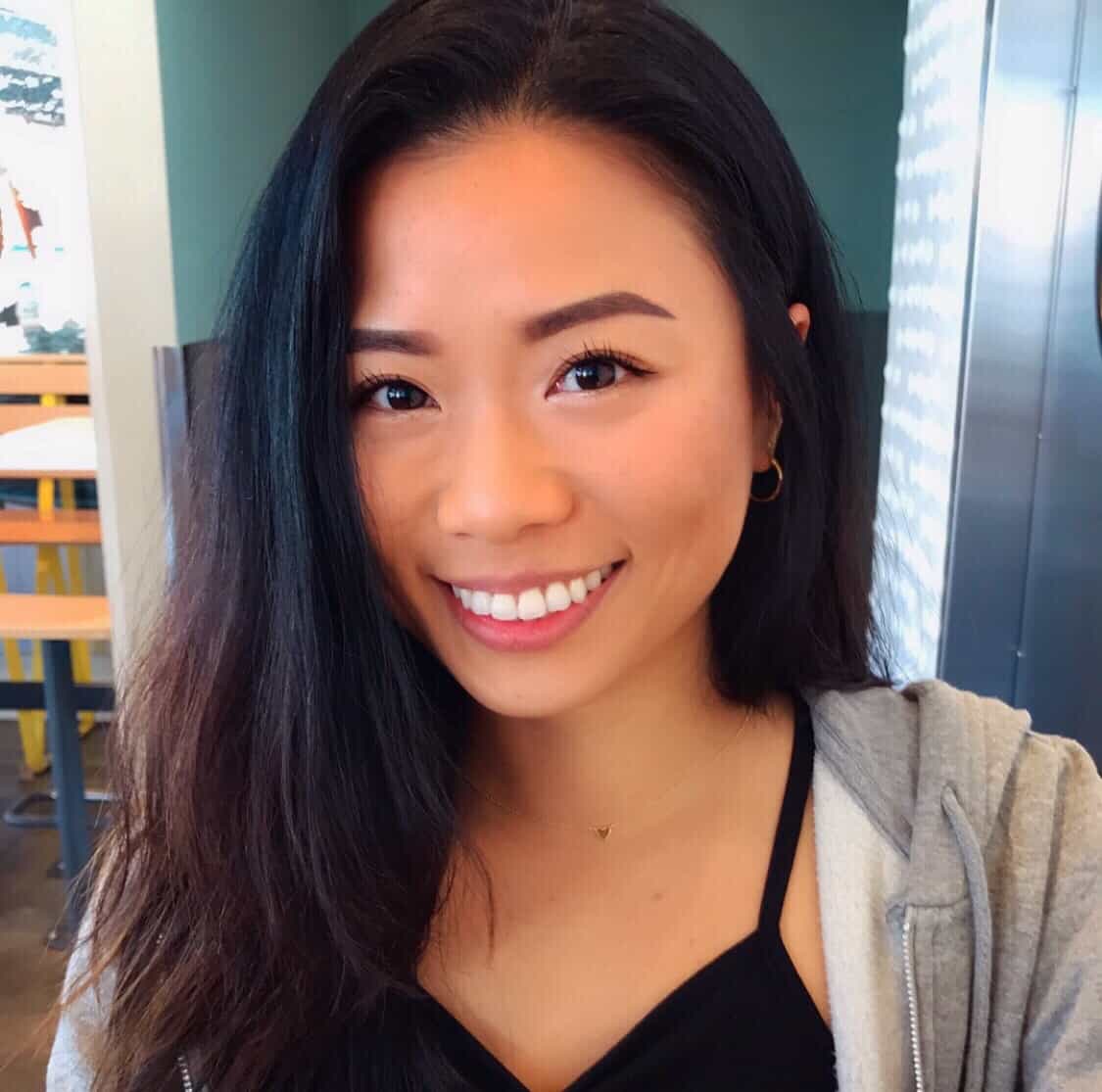 Lianne quit her 9-5 job in 2018 and moved to the bustling city of LA for a change of pace. Having lived in a quiet, secluded part of the East Coast most of her life, her life on the West Coast has since pushed her outside her comfort zone and inspired her to always take "the road less traveled." Travel has played a key role in her personal development, and she believes everyone can reap the extraordinary benefits of exploring life beyond borders.