Santa Barbara is one of the most popular parts of California for weekend getaways, not to mention one of the more picturesque places to live!
Santa Barbara has that magical, quintessential Callifornia charm that people adore. If you ask most Santa Barbara locals, they'll also tell you that this place has a little magic when it comes to romance, too!
Whether your date night priority is getting a good shot for the 'gram, impressing your sweetie, or just having a change of pace, going out for a date night in Santa Barbara has a lot to offer.
These Santa Barbara date ideas below can help if you're in a slump or you want to impress that special person you just swiped right on.
Note: This post contains affiliate links, which earn me a small commission at no extra cost to you if you make a purchase using one of these links. Thank you for supporting this free content!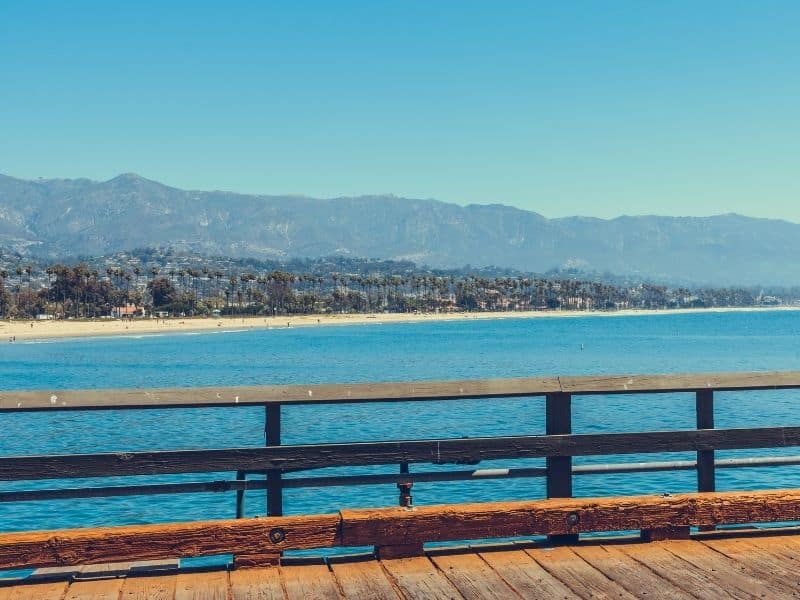 Best Date Ideas in Santa Barbara: Romantic Things to Do
Go to the West Wind Drive-In.
Considering that the Covid-19 pandemic is still going on, it's good to know that there is a little place where you can have a socially distanced date night in Santa Barbara!
Santa Barbara is one of the best places in the state where you can watch a movie while sitting in your car with your boo.
The West Wind Drive-In is a fun, retro way to enjoy a night out. It's also a cool way to flex your car, if you have a convertible. Just saying!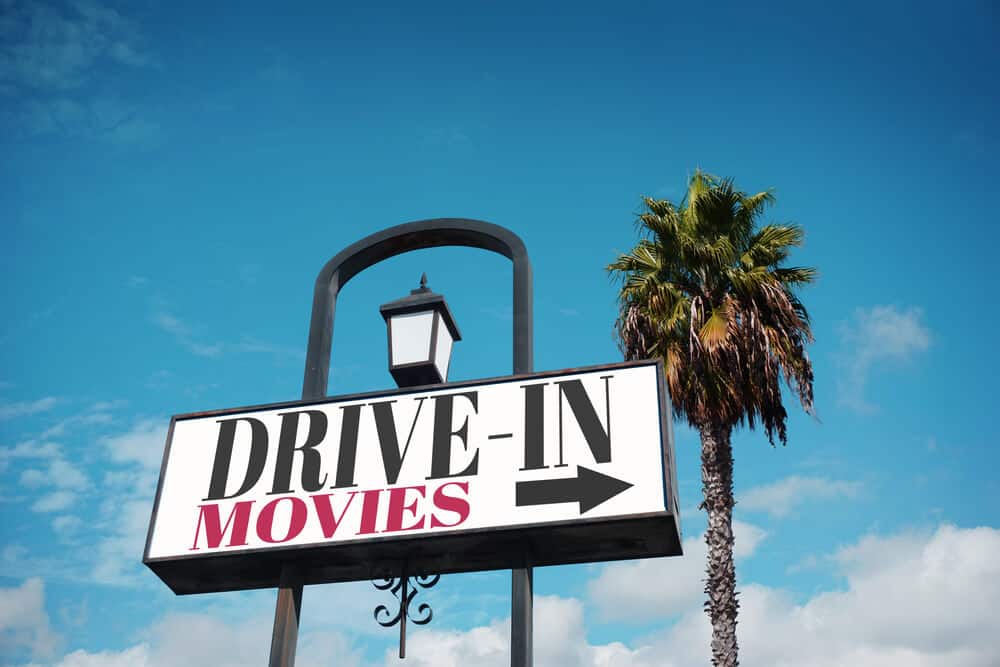 Go on a biking party.
Are you up for a double-date with friends? There are a bunch of trails and roads around Santa Barbara that are worth a quick biking through.
If you want to mingle with other couples or bring some friends along, you might want to check out Social Cycle.
Social Cycle is a company that specializes in biking parties, and can help you arrange a cool outing together.
Since the Santa Barbara area is chock-full of bike trails and scenic streets, it's easy to find a place to go that makes your jaws drop with wonder.
Solve a mystery at the House of Clues.
Escape room games have become a Santa Barbara date night staple, especially among people who love a good puzzle game!
There are several places where you can act out your own mystery and solve puzzles with your SO.
The most popular place around Santa Barbara is House of Clues, but there are several other venues you can try out.
Are you willing to give it a try? It's a mystery you won't soon forget!
Sip some vino at the vineyards.
Ah, California. It's the wine capital of the United States, and that means that you rest assured that you can find an enchanting selection of wines in Santa Barbara!
While people know the Santa Ynez Valley wineries of Solvang and Los Olivos, what many people don't realize is that the city of Santa Barbara also happens to have a couple of wineries, not to mention a full-on vineyard!
One of the cutest vineyards you can visit in the area is the Rusack Vineyards! It looks just like a little cottage, and their tastings are some of the best money can buy. You get to learn all about the wines presented, how to pair them, and how they're made.
Other good choices you can try in the area include the Santa Barbara Winery and Area 5.1 Winery — as the name suggests, the latter is an ultra-quirky alien-themed winery!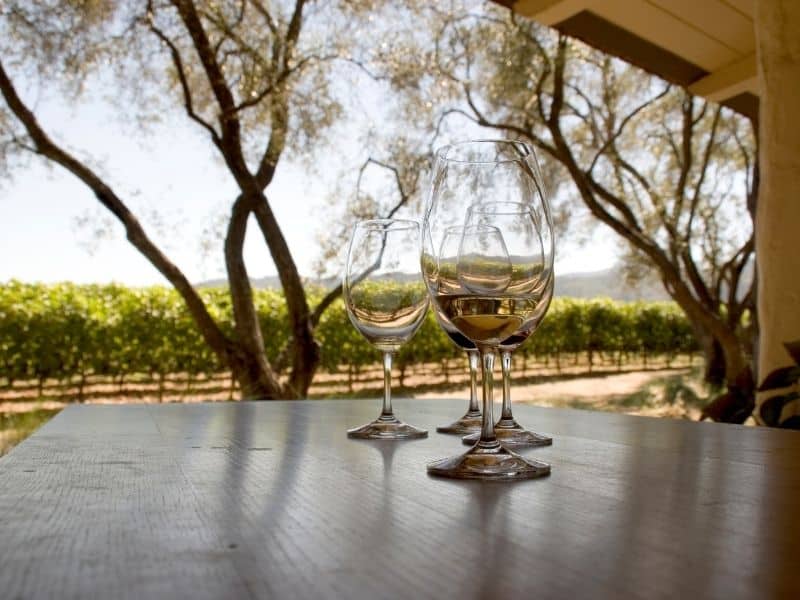 Get a little MOXI in your life.
Santa Barbara is home to the Wolf Museum of Exploration and Innovation, one of the most unusual museums in California.
This superbly aesthetic museum features fascinating interactive exhibits all centered around creativity, discovery, and a love of science.
While the museum itself is amazing to walk through, the most romantic thing to do in Santa Barbara isn't inside the building. Rather, it's on the rooftop!
Watch the sunset here, and get that perfect view of the ocean!
Enter another reality.
Looking for a unique date idea in Santa Barbara? Surreal Virtual Reality is an amazing place to go for a date, primarily because it gives you a break from the reality we have here. And let's face it. It's 2021, and reality kind of sucks.
In this venue, couples get to put on some VR glasses and go into a brand new, interactive reality that can range from forests to a totally cybernetic world.
This is a great way to spend an afternoon date in Santa Barbara, especially if you are the type of person who wants to push their experiences to the limits.
The cool thing about this date idea is that you can also interact with items in your world through the VR set! So, it's a great way to bend reality and see the fun and creative side of your partner.
Mosey around the Mission.
The Old Mission Santa Barbara is one of the most scenic places for a city stroll, so if you're looking for a classic date idea in Santa Barbara, this is the way to go!
Whether you just want to look at the architecture or browse the museum grounds and learn about the Mission and its history, it's a great place to spend an afternoon.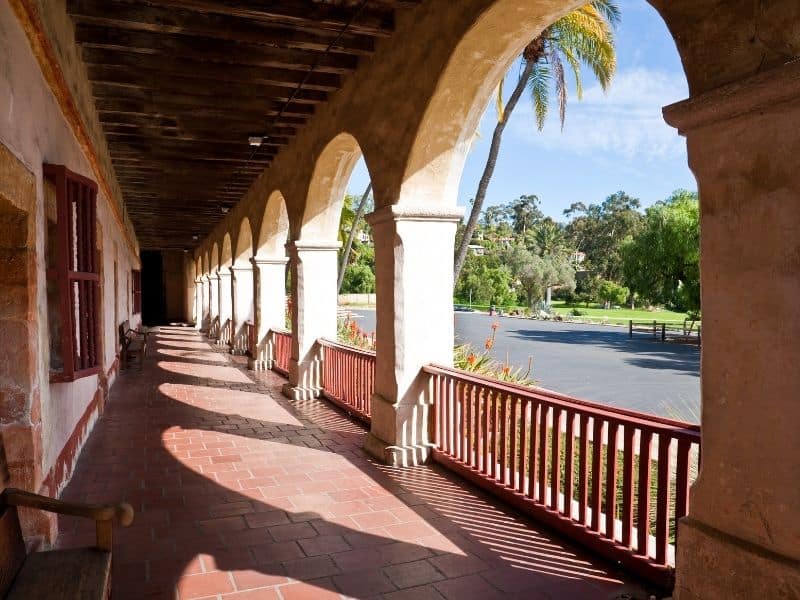 Catch a show at the Grenada Theatre.
The Grenada Theatre is one of the most impressive buildings in Santa Barbara. Established at the turn of last century, this theater still has all the old fixtures inside of it—including classic chandeliers!
As one of the oldest theaters in the area, this place isn't just a good place to catch a concert. It's a true-blue walk through history, too. For the nostalgic at heart, it's one of the most romantic things to do in Santa Barbara.
Browse some beers at a local brewery.
Not into wine? How dare you, but okay. If you're more of a craft beer kinda person, then you'll definitely get a kick out of browsing the great beer scene in Santa Barbara.
There are tons of unique Santa Barbara breweries to choose from — our favorites are Topa Topa in the Funk Zone and M. Special in Goleta.
Gluten-free? Sip ciders at the Santa Barbara Cider Company.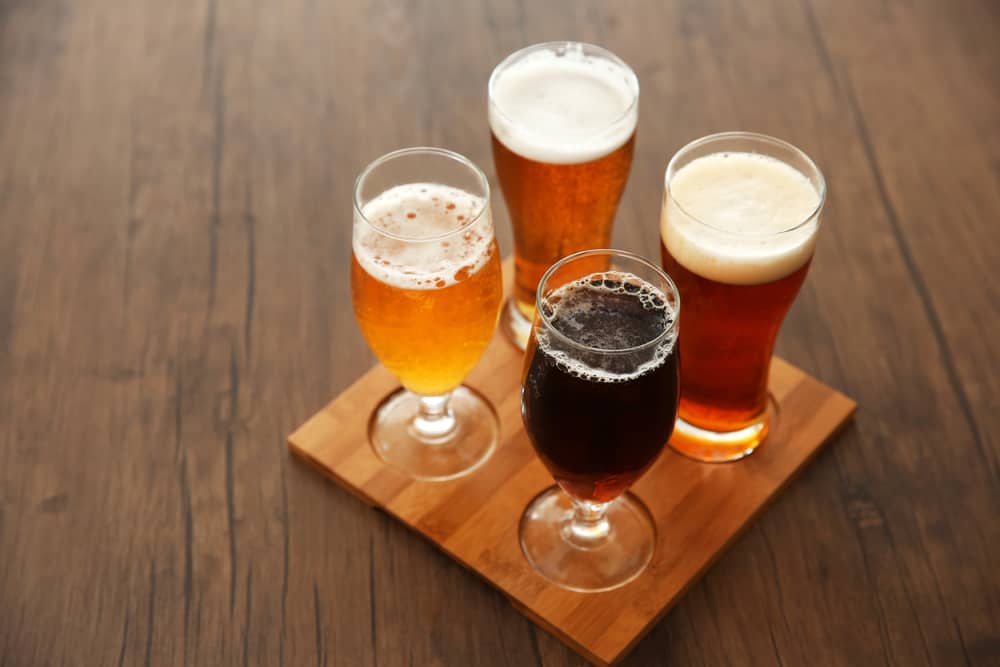 Walk through an abandoned castle.
You can't really have a fairytale romance without a castle, can you?
Believe it or not, Santa Barbara does have a "castle" of its own—though it's abandoned and in ruins. The castle in question is known as Knapp's Castle.
Once upon a time, Knapp's Castle was known as one of the most luxurious mansions on the West Coast. In the 1940s, a fire wiped out the mansion, and all that is left of the place is now beautiful stonework that looks like Celtic castle ruins.
This super-gorgeous area is perfect for a romantic photoshoot, or for some epic sightseeing. It's a great date idea in Santa Barbara for romantic adventurers.
Find your way through the Funk Zone.
The cool Funk Zone in Santa Barbara is one of the hippest parts of town, and if you want to show off some cool places to your date, it's the place to be.
Go on the Urban Wine Trail for a wine-tasting date in the city, browse the funky galleries and boutiques, or pick one of the best restaurants in the Funk Zone for a delicious lunch or dinner.
Take a hike.
Santa Barbara has no shortage of incredible hikes worth taking within just a few miles of the city.
Whether you want to go to the Goleta Wind Caves, a short and relatively easy 2.5 mile hike, or do something more strenuous like the 6.5 mile Gaviota Peak Loop, there's a hike in Santa Barbara for you and your boo.
Want a special winter hike? Check out the migrating Monarch butterflies at Ellwood Butterfly Grove.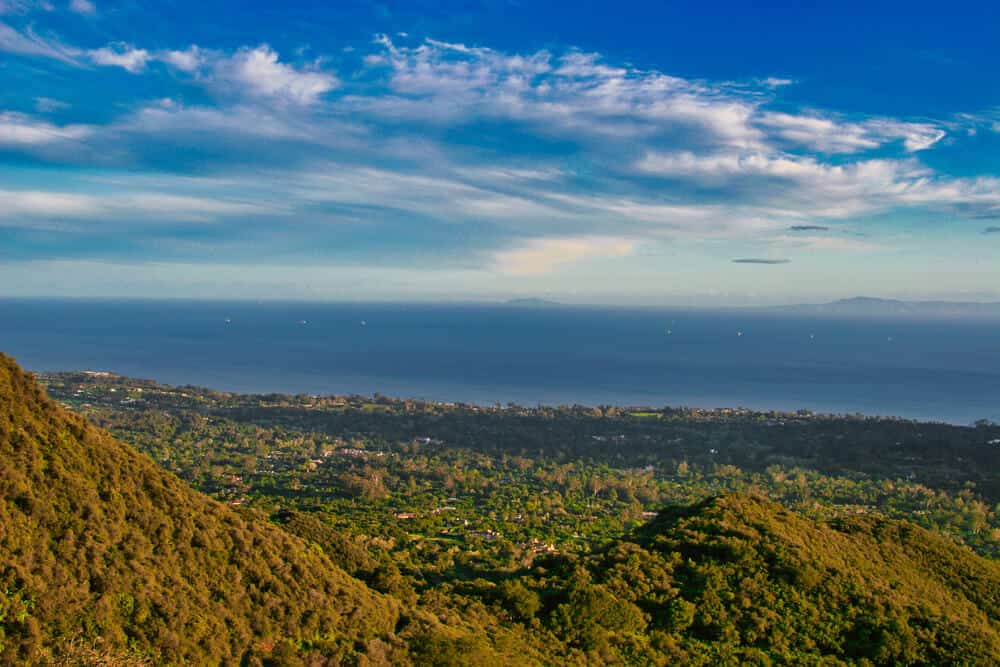 Have a picnic at the Santa Barbara Botanic Garden.
Has it been a while since you tiptoed through the tulips? Maybe it's time to stop and smell the roses by taking a stroll at Santa Barbara's Botanic Garden.
There are few things as scenic or as romantic in Santa Barbara as walking through this sprawling garden paradise with your sweetheart!
Along with being a great place for people to picnic, the Botanic Garden also happens to be a wonderful place for people who want to learn about different plants. If your date is a bio major, this might be a good study date.
Watch the sunset at Butterfly Beach.
If you've lived in Santa Barbara for a while, you probably noticed something about the beaches. Watching the sunset at most of the beaches in the area isn't really doable.
This is because the vast majority of Santa Barbara's beaches face south, so you can't really see the sunset well.
Butterfly Beach is one of the only beaches in the area that fully faces westward towards the ocean. This makes it a great place to go if you like long walks on the beach, and watching the sunset with someone special.
Cliche? Yeah, but it's still amazing, and it's absolutely one of the most romantic date nights in Santa Barbara.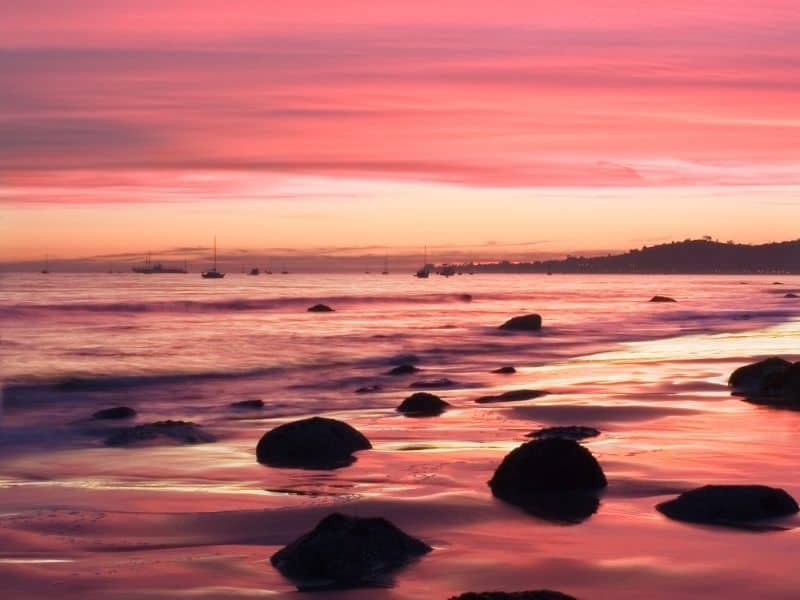 Get your inner artist satisfied with the Arts and Crafts Show.
A good date often involves a lot of eye candy, and we're not just talking about the cutie who asked you out! Most of the time, there's a visual element to a good date choice.
You want to have lots of pretty things around you while you get to know each other, right? So why not have a date at a local art show?
The Santa Barbara Arts and Crafts Show is a massive outdoor get-together totally devoted to artwork. This is where many up-and-coming artists show their art and network.
You can pick up a new piece for your home, or just find out who's who in the local art scene. No matter what you choose to do, it'll be a fun time.
Go whale watching.
If there's one thing that's extremely unique to California, it's the high chance of seeing whales near the shores!
The beautiful beach and bay areas of Santa Barbara are a favorite place for whales to reside, and that means you can see these massive mammals swimming right near you!
To go whale watching, it's often best to join a whale watching tour. Santa Barbara has plenty to choose from, so you'll be able to get one that doesn't have too much of a commute for you.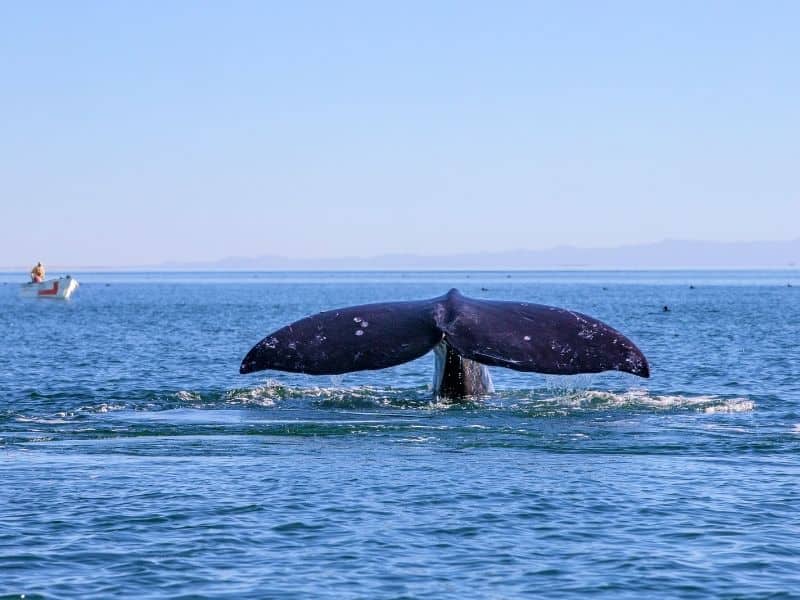 Take a ride unlike any other.
We've all gone on rides in limos and similar, but have you ever toured the West Coast in a 1950s-style hot rod? In most parts of the country, this would never be doable. In Santa Barbara, it's a possibility!
Thrillseeking couples can rent out the Santa Barbara Hot Rod Limo service to get a taste of the ocean air in a quirky, wild way. It's a convertible, so you also get the perk of feeling the wind in your hair.
Skydive with your partner.
Santa Barbara is a great place to experience when you're on the land, but what about getting an aerial view of the place? Skydive Santa Barbara allows couples and individuals to get the thrill of flying through the air and dropping down via a parachute.
This is definitely one of the more extreme ideas for a date we've dropped, but hear us out! This is the kind of date that will always remain in your partner's mind. Besides, we hear that the rush is unlike anything else you'll experience. Just make sure your date is down with heights and thrills first.
Where to Stay: Accommodations in Santa Barbara are not cheap, but the Eagle Inn in West Beach (a 10-minute walk from central Santa Barbara) offers some of the best value just a short walk from the ocean!

For a little more luxury, the Santa Barbara Inn is a beautiful, chic boutique hotel with beachfront access and its own pool, also located in West Beach.
Pin This Guide to Romantic Santa Barbara Date Ideas!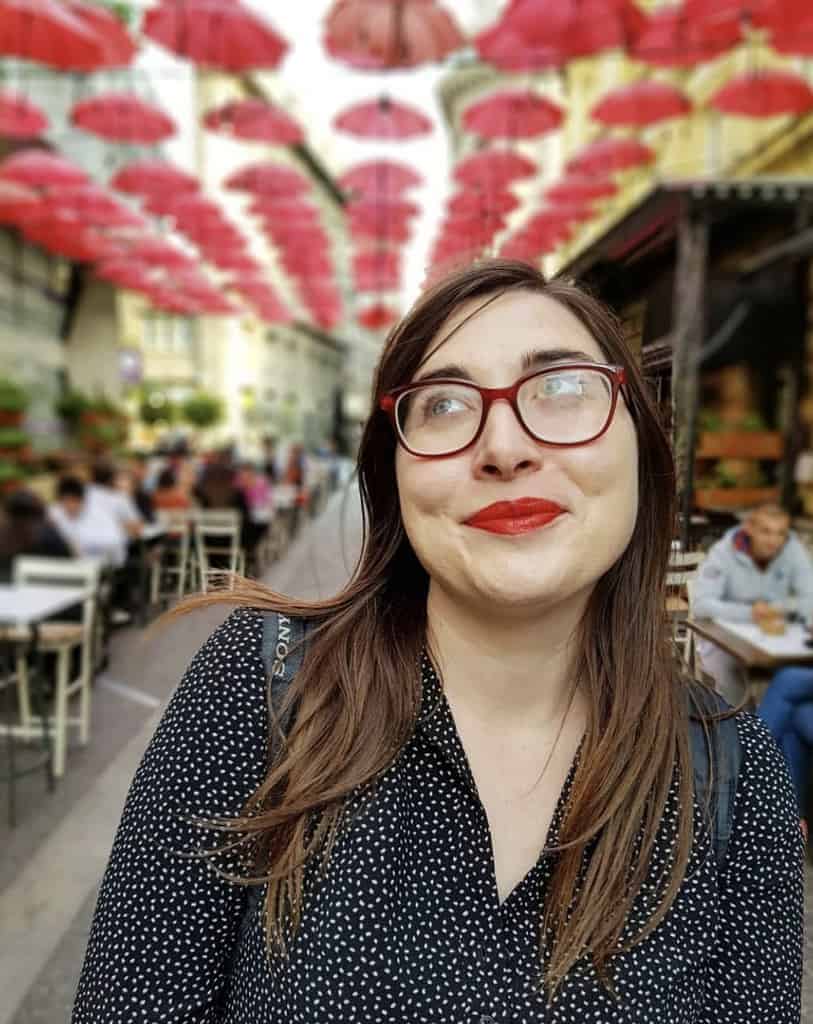 Allison Green is a travel blogger, writer, and podcaster who grew up in the Bay Area of California. She has spent time living in New York, Prague, and Sofia, but has returned to live in the East Bay. She has traveled to 60 countries before the age of 30 while running several digital travel publications. Her writing and podcast have been featured in Forbes, CBC Canada, National Geographic, the Huffington Post, and CNN Arabic, amongst others. She's obsessed with bouldering, houseplants, other people's pets, and anywhere she can see the ocean.