Warm days, cool nights, and fertile soil is a recipe for delicious wine, and Santa Barbara County has all of these components.
The Santa Barbara wine region lies in the valleys and mountains to the north of Santa Barbara city. Most of these wonderful Santa Barbara wineries are clustered around smaller towns such as Los Olivos and Solvang.
The northern and western reaches of Santa Barbara wine country, such as the Santa Maria Valley and Santa Rita Hills, are heavily influenced by foggy, windy, marine weather and produce high-quality varieties of Pinot Noir and Chardonnay.
In the Santa Ynez Valley, the ocean-dominated climate has less of an impact the further inland you go, allowing a large variety of wines to thrive in a relatively small area.
Enjoying this recipe for success is not hard to do! With tasting rooms all over the county, visitor-friendly (and occasionally dog-friendly!) vineyards, and a variety of organized wine tours, you can enjoy the best Santa Barbara wineries in any way you want.
Many of these wineries are smaller and family-owned, giving you a unique taste you won't be able to find anywhere else.
The 5 Best Santa Barbara Wineries and Vineyards
Carhartt Vineyard
Note: This post contains affiliate links, which earn me a small commission at no extra cost to you if you make a purchase using one of these links. Thank you for supporting this free content!
You may recognize the name "Carhartt" for its reputation of making high quality clothing that is comfortable and functional for outdoor work.
While this clothing company is originally from Michigan, and the Carhartt Vineyard is in California, these two separate companies actually have a connection!
The owners are related, and while the companies offer completely different products, you can count on quality from both of them.
The Carhartt wines aren't available at any other markets or restaurants, so if you want a taste you'll have to go directly to them or order directly off their website.
Their tasting room is located in Los Olivos, which is in the Santa Ynez Valley, and they offer over 20 wines throughout the year!
They strive to give their guests a comfortable, friendly experience that makes you feel like you are just hanging out in your friend's backyard.
Santa Barbara Winery and Lafond Winery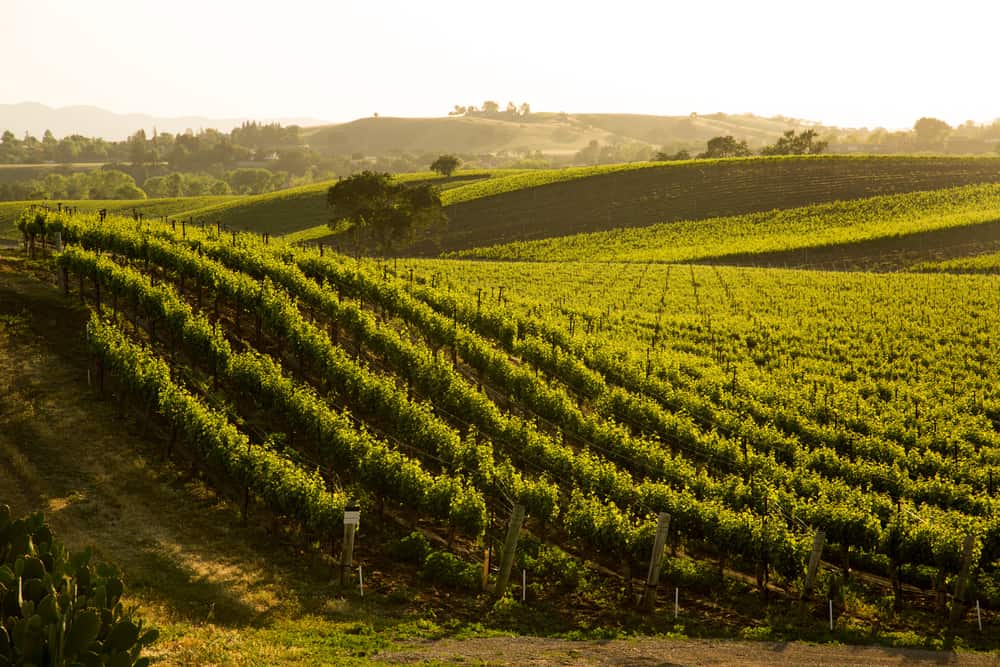 With its beginnings in 1962, the Santa Barbara Winery is the oldest winery in the county.
Its tasting room is located in a trendy area of downtown Santa Barbara called the Funk Zone, just a short walk from the beach.
Their grapes come from the Lafond Winery, in the Santa Rita Hills, which is at the western end of the Santa Ynez Valley that experiences foggy weather and cool ocean breezes.
This allows them to produce Chardonnay, Pinot Noir, Sauvignon Blanc, and varieties of Syrah. They have won numerous awards for these varieties of wine, and their tasting excursions even include cheese!
Crown Point Vineyards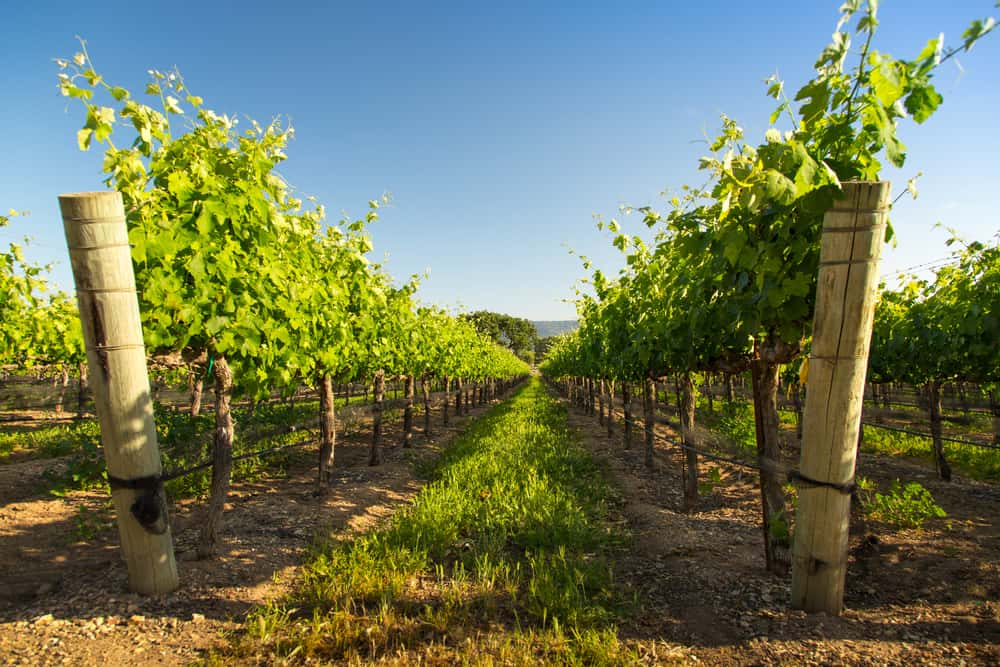 Crown Point Vineyards provide a luxury experience through their tasty Santa Barbara wines and their estate.
This world-class vineyard is in the Happy Canyon area of the Santa Ynez Valley, and it is known for its production of Bordeaux-style blends and Cabernet Sauvignons.
They offer guests a 90-minute, private wine tour of the 104 acre vineyard, and their state-of-the-art winery that is a converted horse barn!
In addition to an interesting history lesson and beautiful views of the surrounding mountains, their Santa Barbara wine tours include a wine tasting as well as a complimentary cheese pairing.
Alma Rosa Vineyards and Winery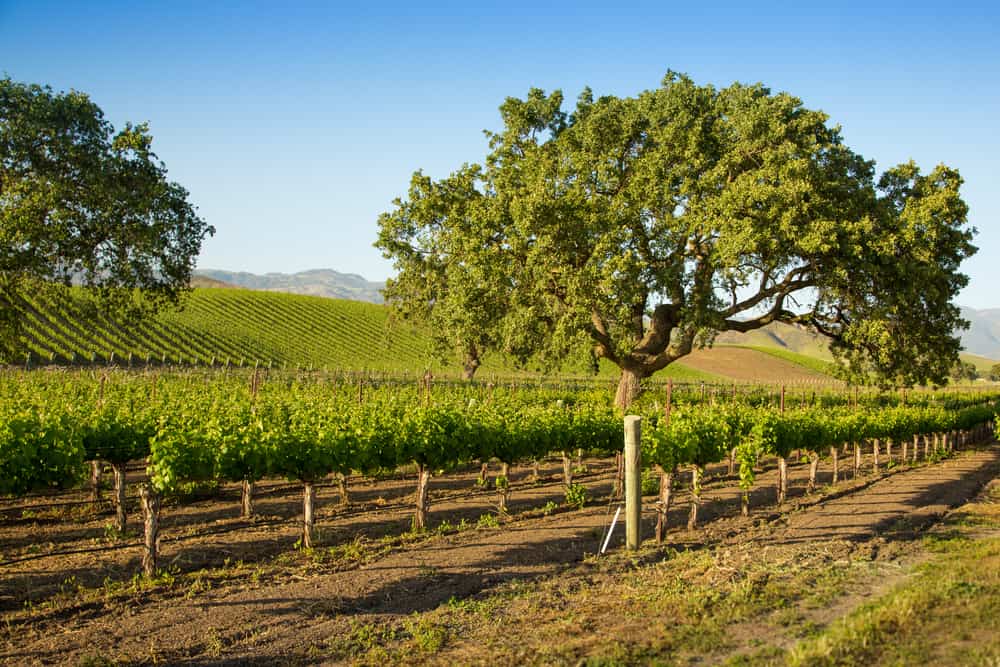 Alma Rosa is another spectacular winery in the Santa Rita Hills region, specializing in Pinot Noir, Chardonnay, and Rhone varietals, including Syrah and Grenache.
Their tasting room is in Buellton, about 45 minutes from downtown Santa Barbara via the scenic Pacific Coast Highway.
The tasting room has a natural, welcoming ambiance, and offers five different wines for tasting that change regularly, so there is always something new to try here!
They offer cheese plates for purchase, and they are located very close to other wonderful Santa Barbara wineries, breweries, and restaurants.
They also offer a more intimate wine tasting excursion on their ranch up in the hills. In addition to a deluxe tasting experience that includes artisan cheese, you'll enjoy a guided and informative tour of their beautiful property.
Bridlewood Estate Winery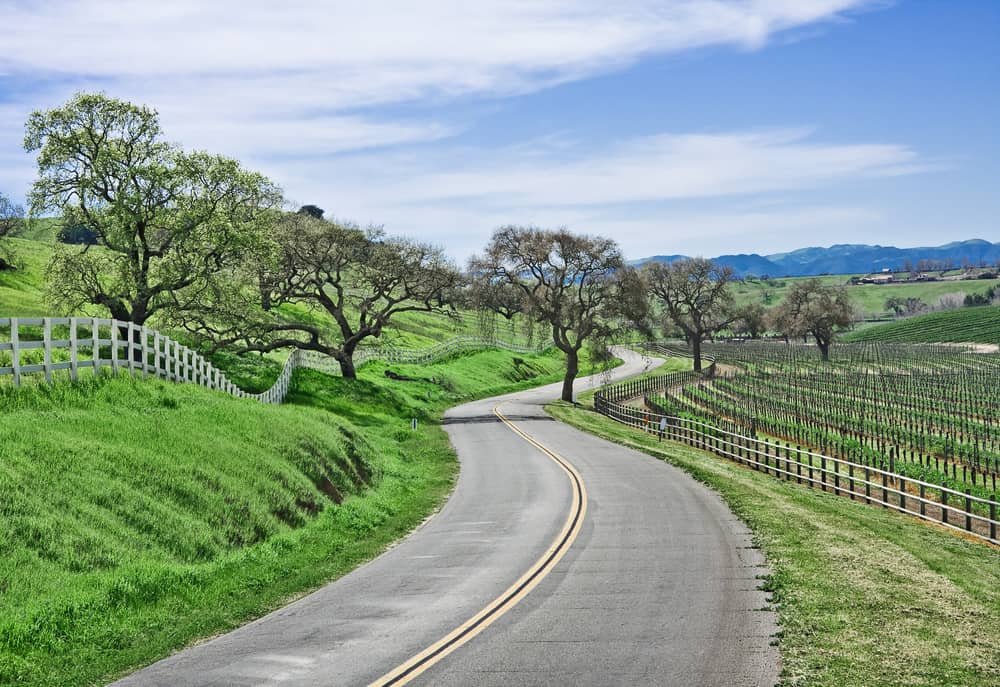 The Bridlewood Winery is unique because of their goal to craft wines that represent the grapes that thrive throughout the entire central California region, extending beyond Santa Barbara.
They selectively use the finest grapes in the region to craft their unique Santa Barbara wines, giving them an exceptional flavor.
Visiting their estate in Santa Ynez is a fantastic experience in itself. The buildings are built in a traditional, Spanish-style architecture that is characteristic of the historical California missions of the 18th century.
This winery is devoted to truly inspiring their guests to appreciate the beauty and history of California through both flavor and architecture — which is why we think it's one of the best wineries in Santa Barbara, hands down.
The 5 Best Santa Barbara Wine Tours and Packages
If you're looking to visit many of the best wineries in Santa Barbara, booking a wine tour is a great option to try a variety of flavors and learn about the history of the wine country.
Many come with packages that include food, transportation, or guides. These tours can take you across the different areas of the county, and each wine tour comes with an interesting aspect to it!
Get Your Guide: All-Inclusive Wine Tasting Tour and Lunch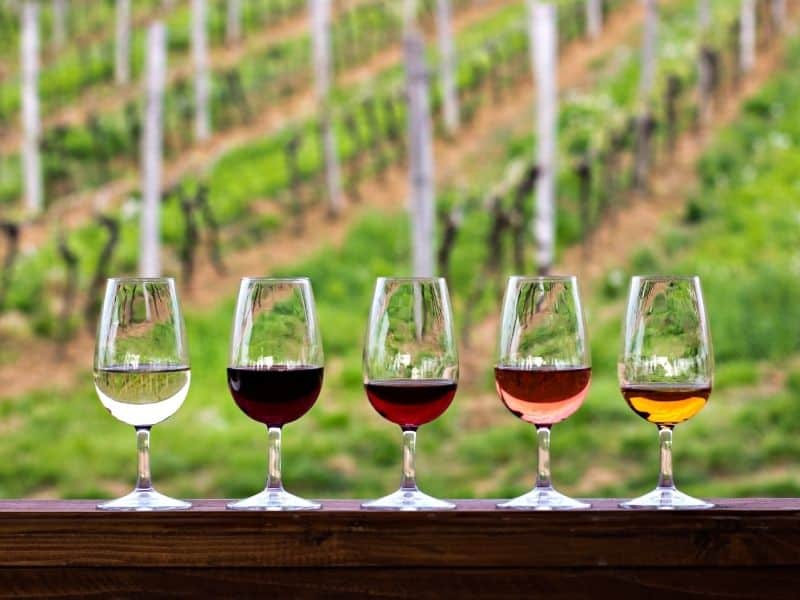 This wine tour does it all for you! With pick-ups from most hotels in Santa Ynez, Solvang, and Buellton, the only thing you have to worry about is which wineries you want to visit.
This tour takes you to four different estates for a tour of the winery and a sampling, and they are customized to your personal preference.
In addition to transportation in a spacious shuttle, you also receive great discounts for if you've tasted a wine and decided you must have a bottle. Lunch from a local restaurant is catered to one of the wineries for a scenic afternoon picnic.
This Santa Barbara wine tour is truly a great option for anyone looking to explore the wine country of Santa Barbara in leisure.
>>> Book your Santa Barbara wine tasting tour here! <<<
Get Your Guide: Santa Barbara Wine Shuttle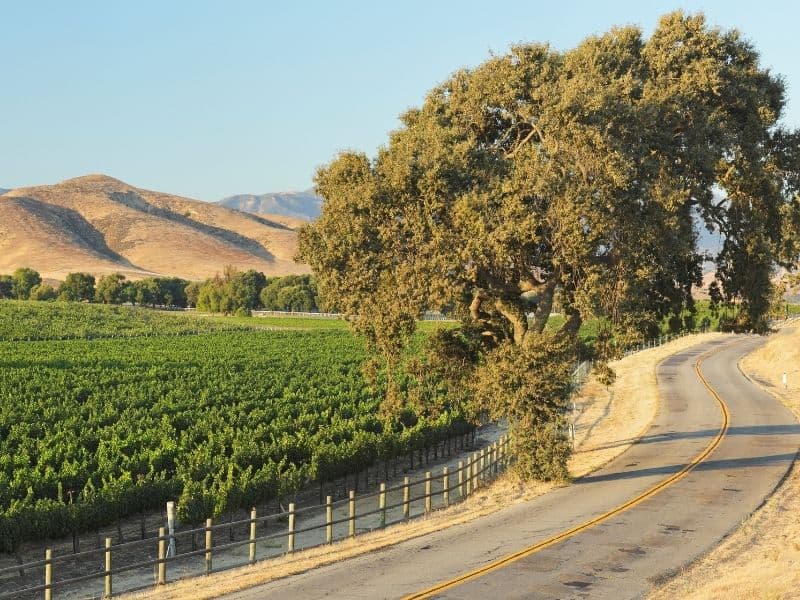 If you're traveling on a budget and just want to handle transportation while you're doing wine tasting in Santa Barbara, a simple wine shuttle may be the better option.
The shuttle itself is definitely cheaper than a full-on wine tour like the above tour; however, note that by the time you pay for tastings, lunch, and snacks, you may have ended up spending more!
Personally, I recommend the above tour if you want to visit the wineries with an experienced guide, not worry about buying things a la carte, and have a wonderful picnic lunch with wine country views. But if you just want transportation handled, the wine shuttle is also a great option.
Seeker Self-Guided Wine Tour: Funk Zone Uncorked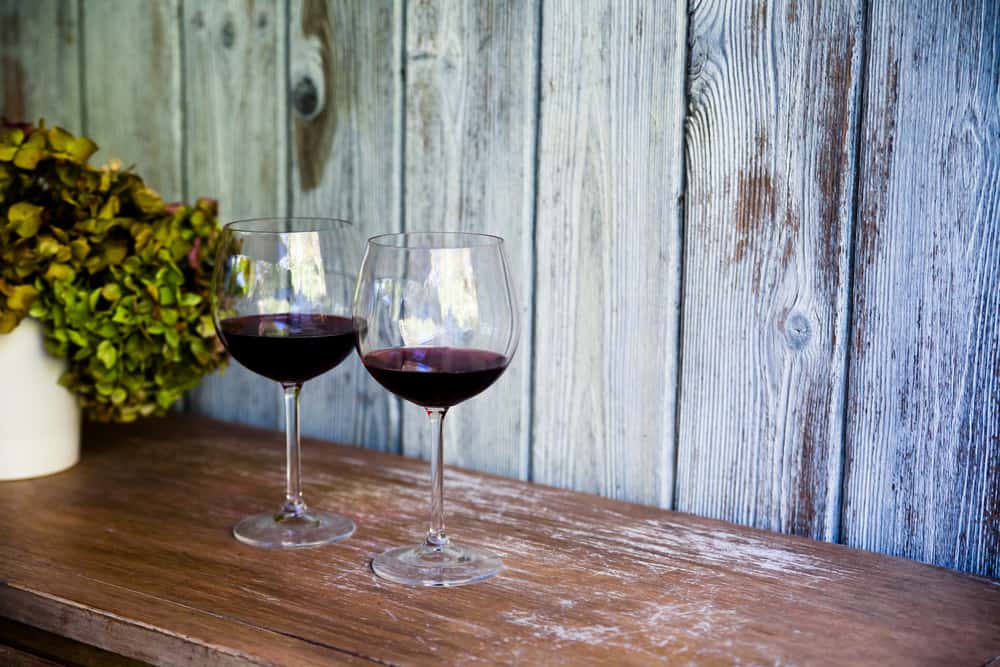 The Seeker tours are great for anyone who wants to take things at their own pace, or even wants to spread their Santa Barbara winery tour out over a weekend.
The "Funk Zone Uncorked" tour comes with a full glass of wine at four popular wineries as well as other discounts, such as 2-for-1 sampling coupons, at additional Funk Zone wineries.
You don't have to reserve this tour far in advance. Once you purchase it, all you have to do is download an app, so that the wine-tenders at each winery can scan it and redeem your sampling!
This option is a little cheaper than an all-inclusive tour, as it does not come with meals or transportation. However, all of the wineries included in the tour are within three blocks of each other, and very easy to walk to.
Additionally, the Funk Zone is filled with a variety of delicious, local restaurants if you want to get a bite to eat!
There are a few other options for Seeker packages in downtown Santa Barbara and one in Solvang. While the "Funk Zone Uncorked" tour is a great way to explore the Funk Zone and the wine of the Santa Barbara region at the same time, you can't go wrong with any of the packages Seeker has to offer.
Santa Barbara Limo and Wine Tours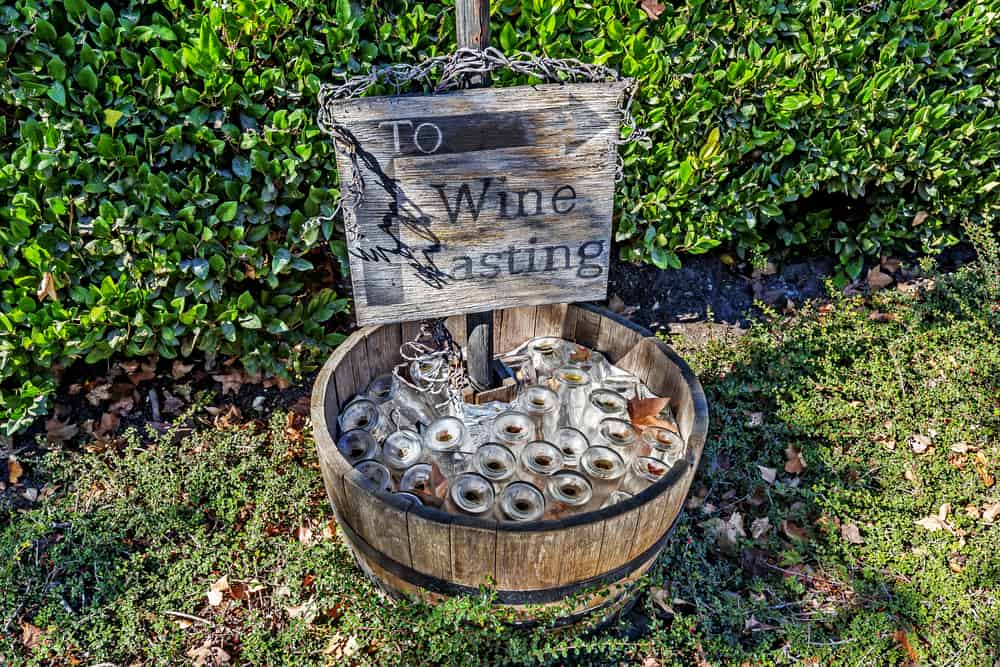 For those looking for a truly luxurious wine tasting experience, you may want to try the Santa Barbara Limo and Wine Tours. Their all-inclusive guided tour takes you to three of Santa Barbara County's most popular wineries, where you'll get a winery tour and sampling.
You'll be picked up by a luxury vehicle of your choice, such as a limousine, limo bus, or luxury SUV or sedan. A gourmet lunch from Fresco Cafe will be catered, and you can enjoy snacking on cheese, champagne, and chocolate in between wineries.
You also have the option of a completely customizable tour with all of the same features, except you get to pick the wineries yourself and they will take care of the rest.
Sustainable Wine Tours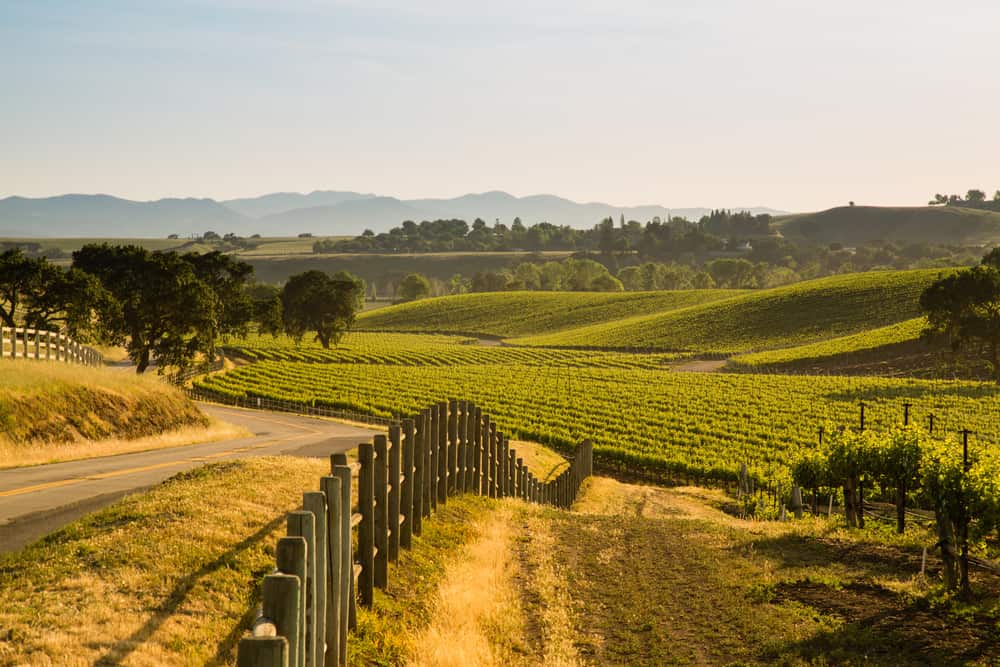 An exclusive, intimate tour is the kind of package you'll get with Sustainable Wine Tours. This company really focuses on giving their guests experiences that they won't be able to find anywhere else.
Many of the wineries you visit with them are not even open to the public, and when you're visiting with Sustainable Wine Tours your group will often have the vineyard to yourself.
You'll visit three sustainable vineyards to taste unique, small-production wines, and take tours of the properties often from the winemakers or owners themselves.
Your driver will be the company owner, who has an in-depth knowledge about Santa Barbara wine country, and your ride will be in either a Tesla SUV or a Mercedes Benz van, depending on the size of your group.
A picnic lunch is provided by the company in addition to the one of a kind, behind the scenes winery experience that this trip offers.
This is the perfect package for someone looking for a personal touch to their tour and looking to support smaller, sustainable vineyards.
Pin This Guide to Santa Barbara Wineries & Wine Tours!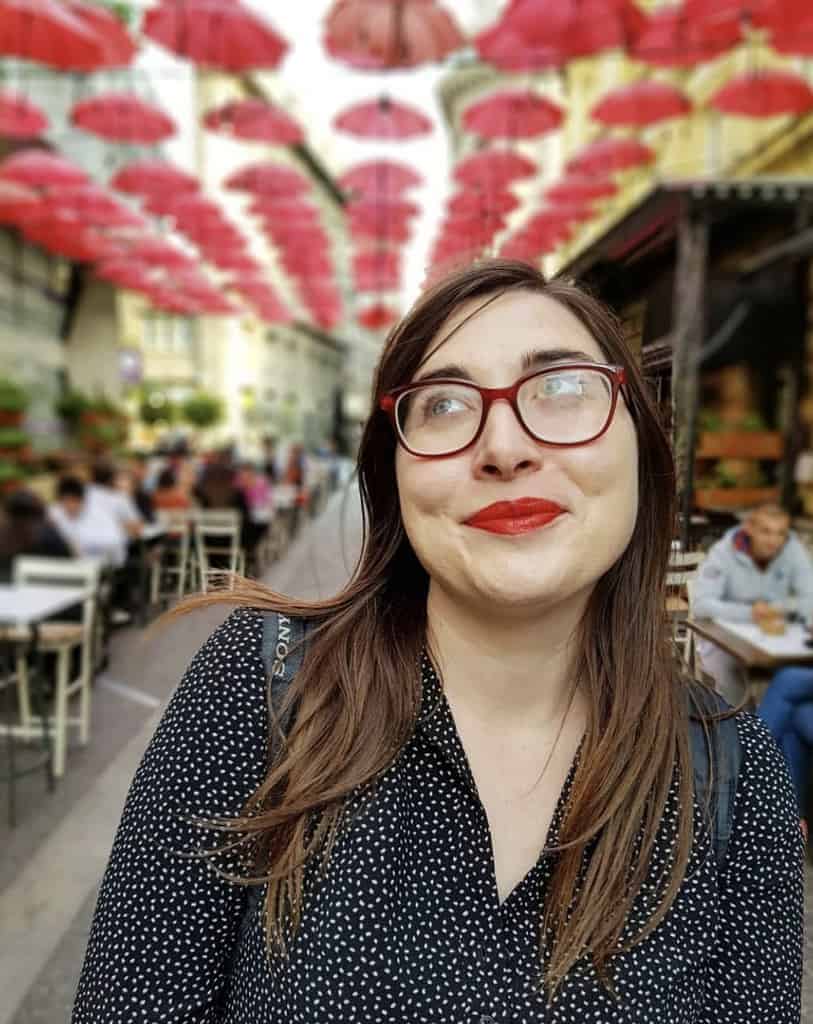 Allison Green is a travel blogger, writer, and podcaster who grew up in the Bay Area of California. She has spent time living in New York, Prague, and Sofia, but has returned to live in the East Bay. She has traveled to 60 countries before the age of 30 while running several digital travel publications. Her writing and podcast have been featured in Forbes, CBC Canada, National Geographic, the Huffington Post, and CNN Arabic, amongst others. She's obsessed with bouldering, houseplants, other people's pets, and anywhere she can see the ocean.