Los Angeles has the perfect formula for spending time outdoors: clear blue skies, sunshine, and warm weather. On top of that, this "City of Angels" resides on an expanse that is brimming with entertainment, scenery, and culture.
There's no shortage of things to see and do in LA. The westside will offer you remarkable sights of the coastline while the north will bestow you with breathtaking skyline views. Home to a myriad of world-renowned iconic landmarks and attractions, your visit to LA will likely induce decision paralysis!
Jokes aside—if you need help with deciding what to do and where to go out with your date, friends, or family, read on to discover some of the best outdoor things to do in LA right now.
The Best Socially Distant and Outdoors Things to Do in Los Angeles
Watch a Movie at a Drive-In Theatre
Note: This post contains affiliate links, which earn me a small commission at no extra cost to you if you make a purchase using one of these links. Thank you for supporting this free content!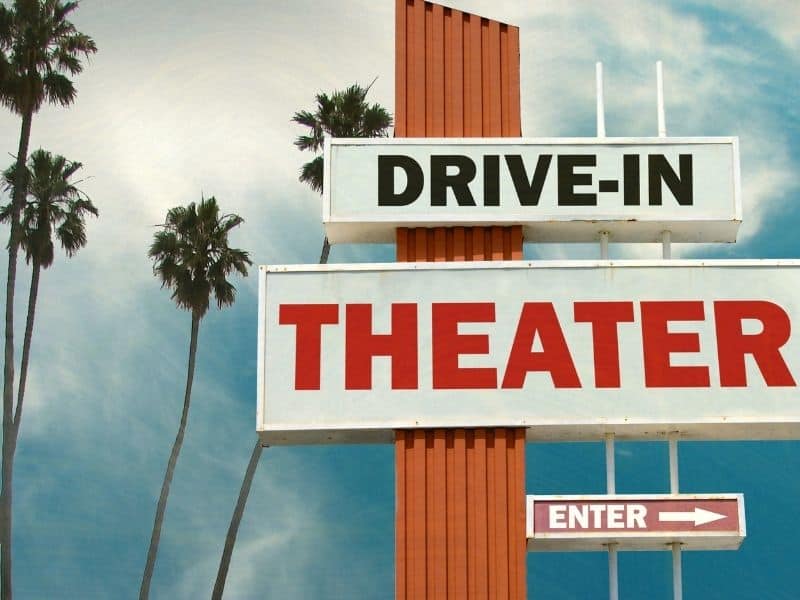 Do you ever find yourself wanting to stay home, yet you have the urge to get out of your house and do something different? Then drive-in theatres will hit that sweet spot for you!
Stay in your PJs and drive to the Paramount Drive-In Theatres for a cozy night out. The movie will be projected on two large screens while the audio will play through both the speakers at the lot and from a channel on the radio.
If you don't want to use your car's radio, bring your own portable FM speaker (you can easily purchase one affordably on Amazon!)
The theatre has its own concession stand for purchasing food and beverages, but you're welcome to bring your own food and non-alcoholic drinks.
General admission tickets are $10 and are sold at the entrance on a first-come, first-serve basis. It's highly recommended you arrive an hour early if you want a spot close to the screen. The movie schedule can be found on their website here.
Alternatively, you can drive in to the historic Hollywood Legion Theater—Hollywood's first drive-in cinema. This venue plays all the classic movies, which really adds to the nostalgic feel of the drive-in movie experience. Ticket prices start at $65 (the price will increase depending on the number of people in your car), and the movie schedule can be found on their website here.
Take a "Daycation" at a Luxury Hotel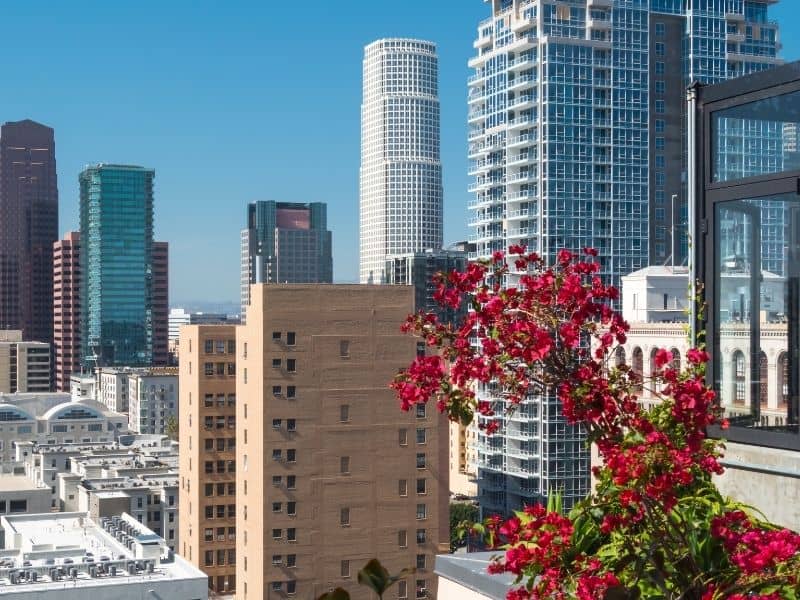 Experiencing luxury in LA can come with a hefty price tag, but it doesn't have to.
Book a day pass at one of LA's lavish hotel rooftop pools and you will receive the ultimate LA experience: relaxing and basking in the sun while sipping on a cocktail amid the glamorous cityscape.
From Santa Monica to Beverly Hills to Hollywood, there's a number of hotels to choose from. Many have heated pools as well as private cabanas that are available for booking. Day pass prices start at an average of $25. For more information on the available hotels, their amenities, and pricing, visit Resort Pass here.
Bike the Strand (The Marvin Braude Bike Trail)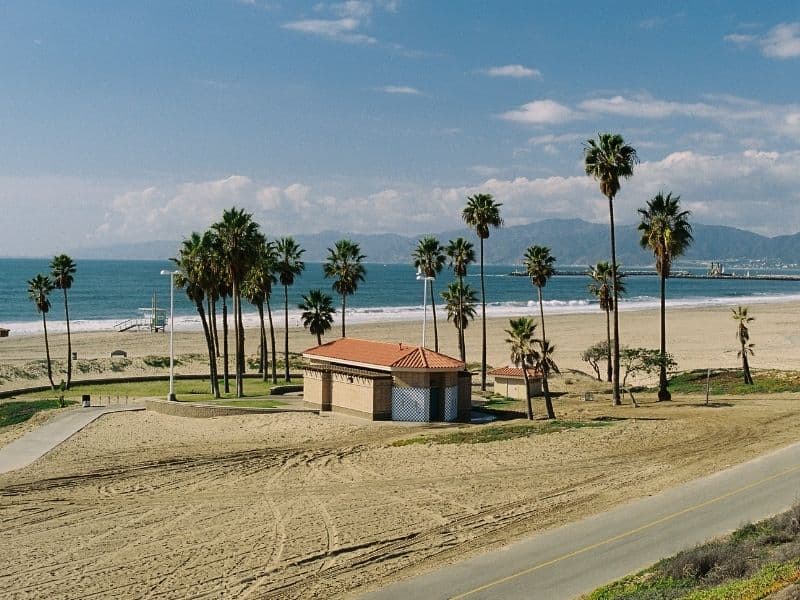 This 22.6-mile bike path is the greatest way to explore the gorgeous beaches of LA in one trip.
Begin at Will Rogers State Beach and head south along the shoreline through Santa Monica, Venice, Marina Del Rey, Manhattan Beach, Redondo Beach, and end at Torrance Beach.
The bike ride should take you 2 hours to complete. See the map of the Strand bike trail here.
Order a To-Go Picnic Basket and Dine Out at a Beach or Park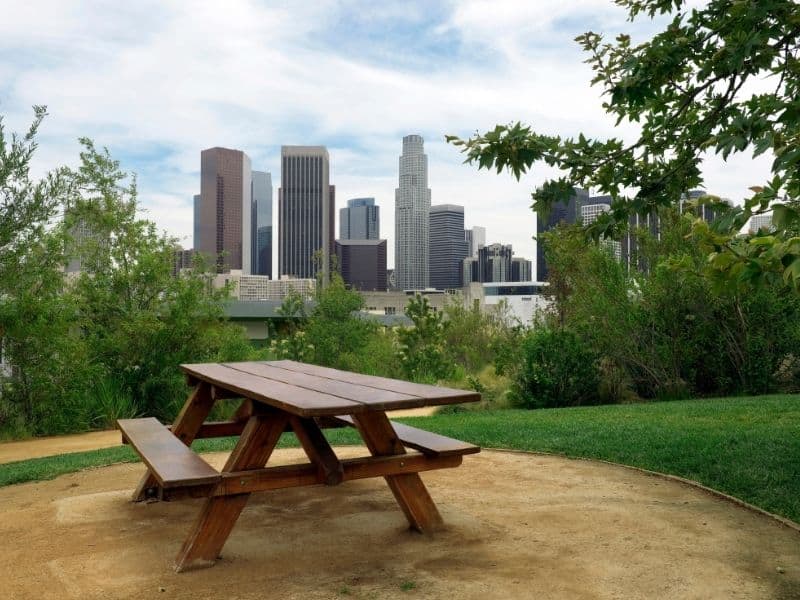 Ordering takeout doesn't mean you're restricted to eating out of plastic containers and sitting at home on your couch.
You can take part in an elevated takeout experience by ordering a picnic basket to go and dining outdoors at one of LA's parks or beaches. It's the perfect way to jazz up your meal for your special date or best friends.
Many of LA's restaurants are offering unique takeout options—here's a few to choose from!
Milkfarm offers a picnic box priced at $32 that includes meats and cheeses, a baguette, fresh fruit, olives, nuts, and cookies—the perfect finger food that's easy to eat at a picnic!
Picnic Society offers several gourmet picnic baskets to choose from—from charcuterie (made in-house!) and cheeses to fried chicken and biscuits. You can also build your own basket. Each basket contains first-rate items, and their restaurant has its own terrace and patio with a large lawn for you to lay a blanket out on to enjoy your picnic. Basket prices range from $110-$200.
Joan's On Third offers a "comfort food box" filled with mac and cheese, homemade soup, enchiladas, house-made potato chips, bake-at-home cookies, and a Nutella loaf bread. The option is also available for adding a bottle (or up to 10—because of course, the more wine the merrier) of white, red, or rosé wine. The price for the box is $200, so this option is reasonable when shared among a group of friends!
Ride a Swan Boat in the Day or Night at Echo Park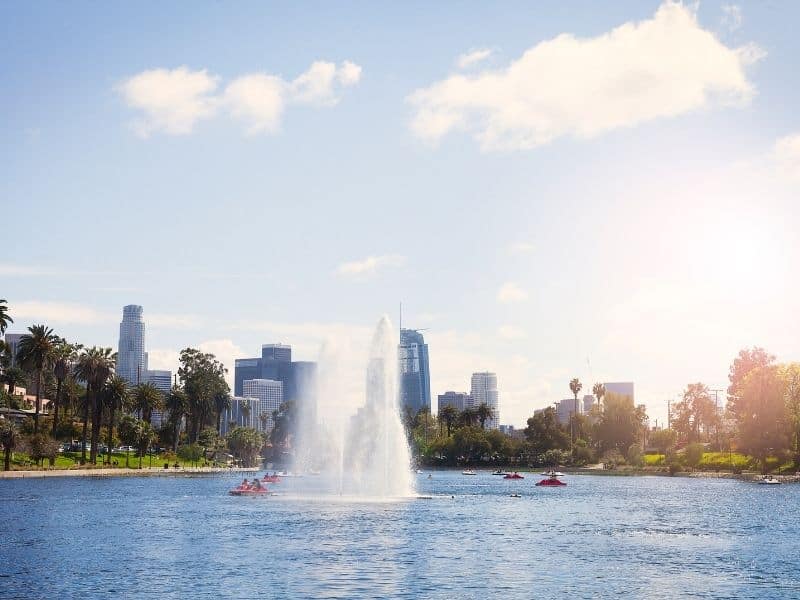 LA is not just about its beautiful beaches!
At Echo Park Lake, towering palm trees line the perimeter, blooming lotus flowers are visible every summer across the water, and high in the sky from the lake's center spouts a grand water fountain. All-the-while, the downtown skyline paints the park's backdrop—the perfect mix of nature and city.
Many visitors come to stroll along its path and footbridges to admire the foliage and various lake birds, but the most popular attraction people come for are for its pedal boats shaped like a swan that you can take for a leisurely cruise around the lake.
At night, the swan boats light up, which makes the evening with your date even more romantic. You can also bring your own non-alcoholic drinks and food as well as a blanket to complete your intimate experience. The boats fit up to 5 people, which is perfect for families too.
The hourly rates are $11 for adults and $6 per child. Reservations can be made online here.
Admire the Sunset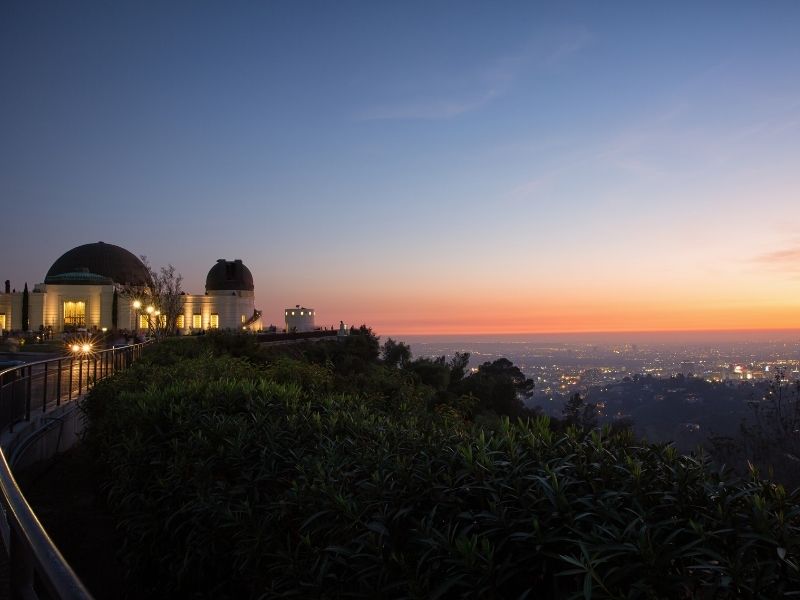 With an average of 284 sunny days per year in LA, there are abundant opportunities to witness the spectacular hues of orange and red blaze the sky during the day's sunset.
For a cityscape view of the sunset, head over to the Baldwin Hills Scenic Overlook or the Griffith Observatory (don't worry, you can park near the viewpoint so you don't have to hike up to the top—unless you want to).
Otherwise, head to the westside of LA to Venice Beach or Santa Monica Beach for a beachfront view of the sunset.
Take a Street Art Tour Through the City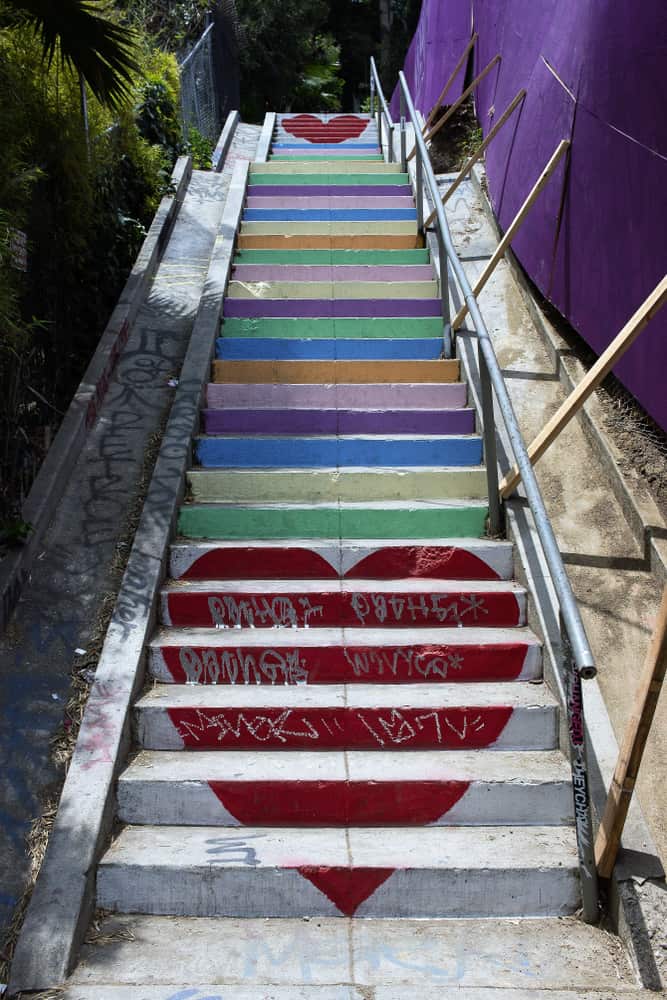 Since the mural ban of 2002 was repealed, muralists and graffiti artists have taken their creativity to the streets of LA.
Throughout the city's alleyways and walls are expansive, jaw-dropping art—many of which portray powerful messages reflective of the concerns and struggles of the ethnic communities that make up the rich history and diverse cultures of LA.
Take sight of these bold pieces by booking a private or public group tour through the Arts District of LA, which you can explore by foot or bike.
Book the LA Art Tour online here.
Immerse Yourself in the Beautiful LA Arboretum and Botanic Garden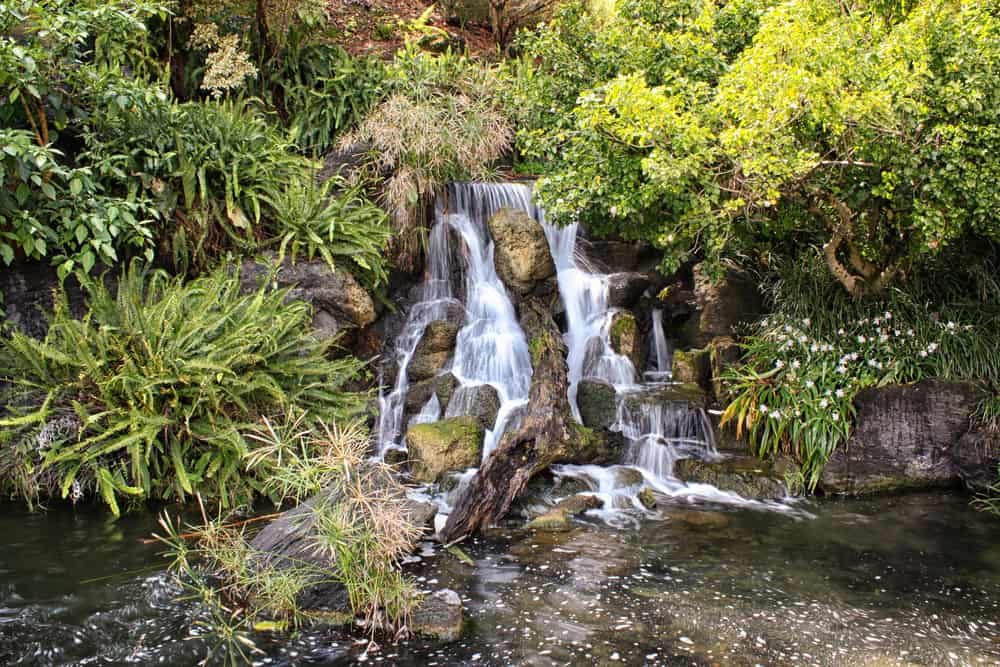 If you want a break from LA's skyscrapers, head over to the Los Angeles County Arboretum and Botanic Garden for a peaceful walk through a gorgeous landscape full of lush vegetation.
Besides the captivating gardens, the Arboretum grounds are home to a few ornate and well-maintained historical structures worth seeing like a Victorian-style barn constructed in 1879 and a cottage built in 1885. You'll also be able to see some wildlife like peacocks, reptiles, and aquatic animals.
General admission tickets are $15 for adults and $5 for children ages 5-12. Purchase tickets online here.
Note: Every third Tuesday of each month, tickets are free!
Hike to the Wisdom Tree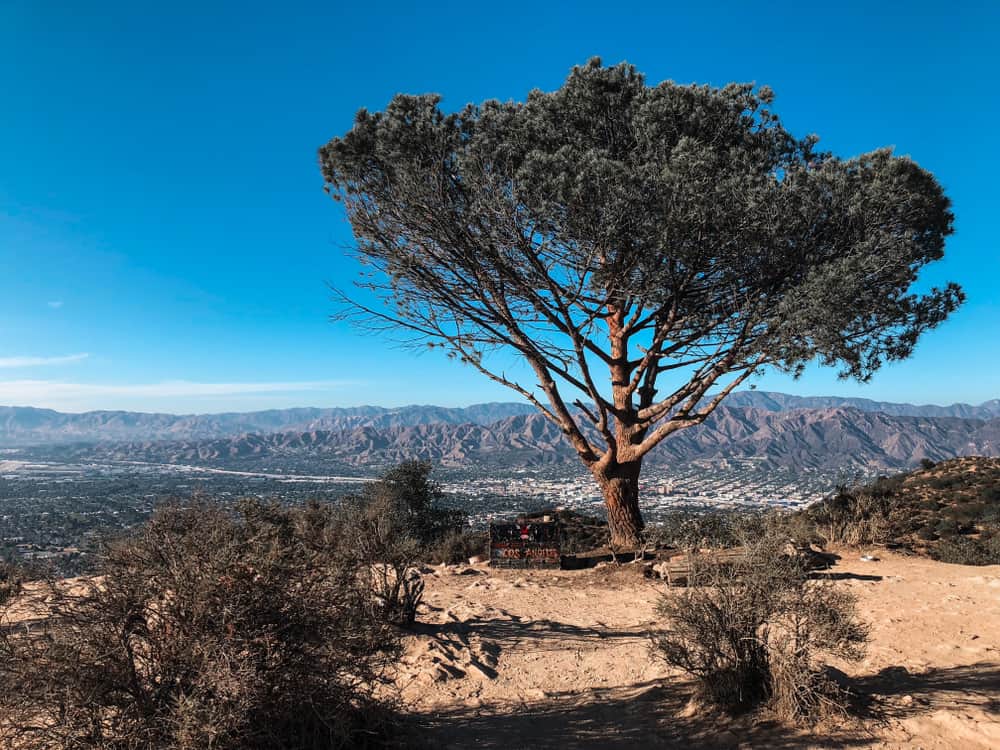 If you're up for a strenuous but short challenge, hike up to the highest point of Griffith Park to see the famous, solitary Wisdom Tree.
The Wisdom Tree stands proudly among the surrounding sweeping city views, making the hike to this viewpoint worthwhile. This tree is special because it was the only tree to survive a wildfire that occurred among these slopes in 2009. The hike to the tree and back takes 1.8 miles.
Park for free on Lake Hollywood Drive and walk up Wonder View Drive to the trailhead to begin your adventure up to stunning views!
Visit the LA Zoo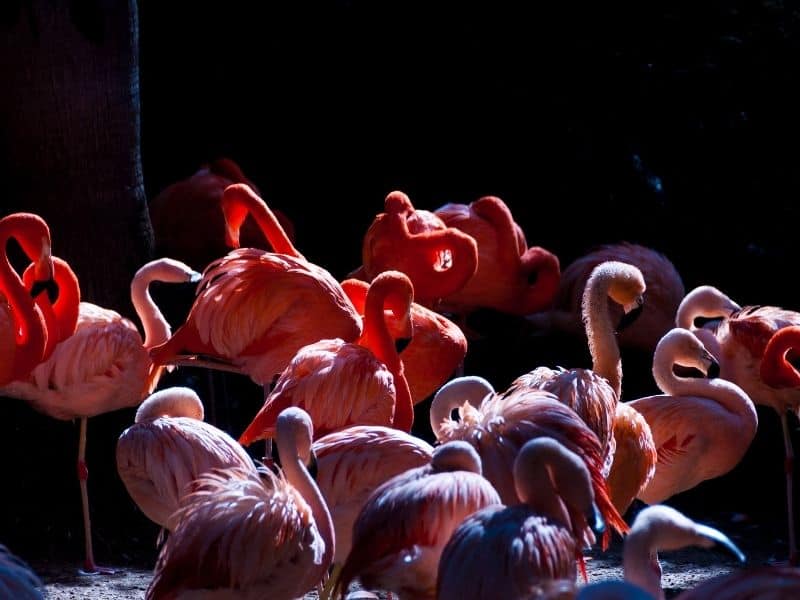 The Los Angeles Zoo and Botanical Gardens is the place to see and learn about more than 1,400 exotic animals, which represent more than 270 unique species.
Over 800 unique plant species are also available for viewing at the Zoo's botanical garden. It's a once in a lifetime experience to get close to wildlife!
Tickets are $22 for adults and $17 for children. Purchase your tickets online here.
Take a Scenic Drive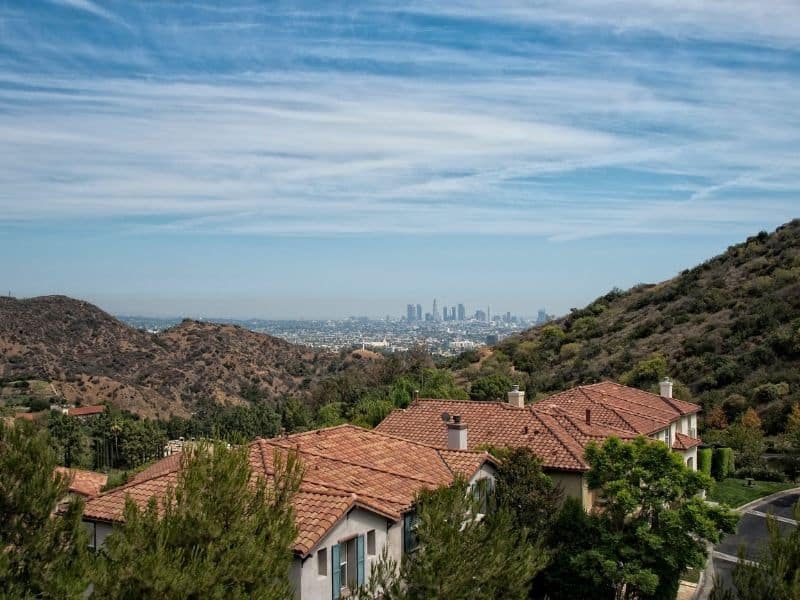 As a sprawling city, LA has some incredible places to drive around and sightsee.
There's the affluent Sunset Strip (part of Sunset Blvd.) that takes you through West Hollywood where luxury boutique shops, restaurants, and entertainment venues line the street alongside numerous giant billboards—all quintessential to Hollywood's culture of glamour and fame.
Another option is the notable Mulholland Drive where you'll be able to ascend great heights to see panoramic views of Hollywood and Downtown LA. Tip: Make sure to drive by the Jerome C. Daniel Overlook above the Hollywood Bowl—you won't regret it!
Last but not least, drive the breathtaking Pacific Coast Highway (PCH) from Santa Monica to Malibu (or beyond, if you want to keep exploring!).
The entire length of the PCH is approximately 1,650 miles from Olympia, WA to San Diego, CA, and your drive will take you through an endless scene of the deep blue sea hugging the cascading cliffs of the coastline.
Eat Tacos from an Outdoor Taco Vendor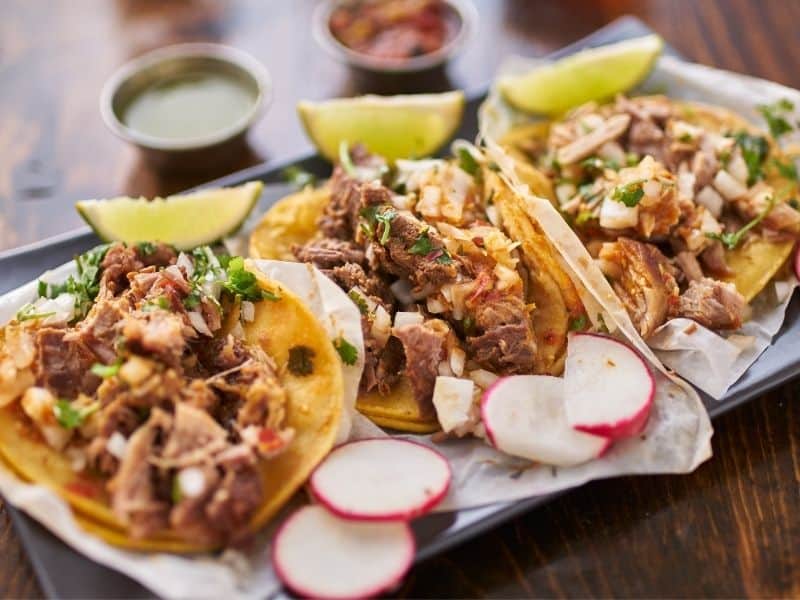 When in LA, eat tacos!
It's cheap and delicious, and the service is quick. Scattered all throughout the streets of LA are taco stands and trucks, so it's really not hard to find tacos.
Wherever you are in LA, do a quick search and type in "tacos" on Yelp or Google Maps, and a plethora of options will populate.
Just pick one, or two, or three… (Why not go all out on a taco-eating marathon while you're at it?)

Pin This Guide to Outdoors Things to Do in Los Angeles!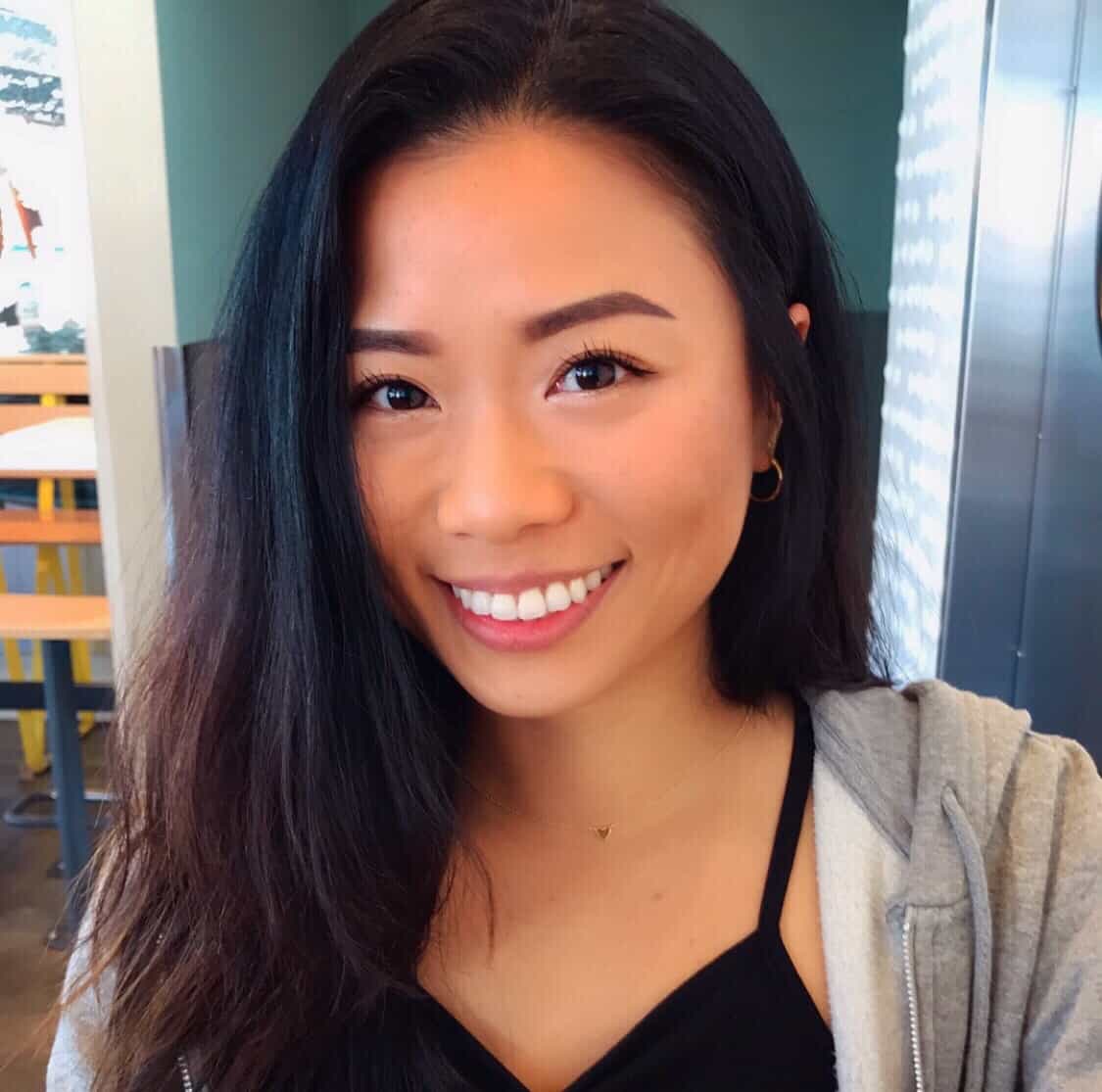 Lianne quit her 9-5 job in 2018 and moved to the bustling city of LA for a change of pace. Having lived in a quiet, secluded part of the East Coast most of her life, her life on the West Coast has since pushed her outside her comfort zone and inspired her to always take "the road less traveled." Travel has played a key role in her personal development, and she believes everyone can reap the extraordinary benefits of exploring life beyond borders.