While Santa Barbara has tons of exciting activities to do and places to visit, it's also surrounded by interesting historical, cultural, and natural attractions that are absolutely worth visiting.
Santa Barbara is a little less populated and developed than the rest of southern California, so some of the cool day trips you can take from there are a little off the beaten path and tend to create a more unique travel experience.
Both southern and central California destinations are easily accessible from Santa Barbara, and you'll get to enjoy breathtaking scenery just by driving to these spots.
Next time you're in Santa Barbara, make sure to take the time to go a little out of your way for a day trip from Santa Barbara to check out some of these wonderful areas, all within a two-hour drive (one way).
The Best Day Trips from Santa Barbara
Ojai
Note: This post contains affiliate links, which earn me a small commission at no extra cost to you if you make a purchase using one of these links. Thank you for supporting this free content!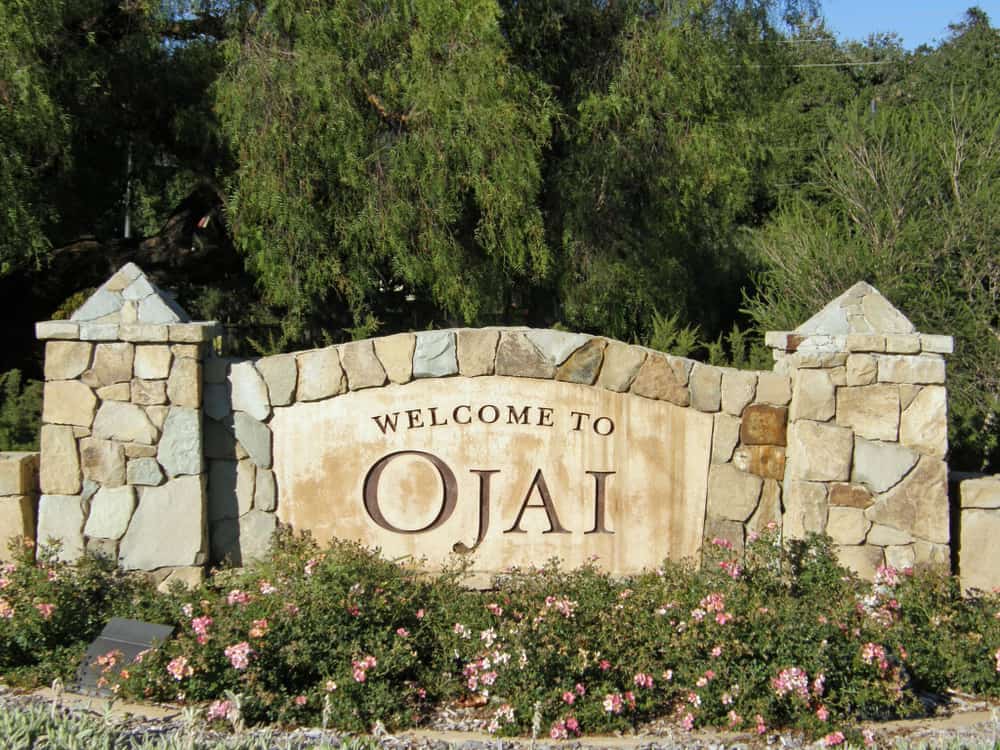 Ojai is a small, artsy mountain town that's perfect for anyone looking for a scenic getaway or a tasting adventure.
Located about 33 miles away from Santa Barbara, Ojai is about an hour-long, beautiful drive on the Pacific Coast Highway and then Highway 150, which takes you into the Topatopa Mountains.
The surrounding mountains offer fantastic views, great outdoor recreation opportunities, inspiration for local artists, and an ideal environment for the success of many local vineyards.
The Ojai Coffee Roasting Company is a great place to start the day with some brunch, as it has a central location to many of the art galleries, shops, and wine tasting rooms in the downtown area. They serve locally roasted coffee, tea, sandwiches, pastries, and all sorts of delicious goodies!
If you're looking to get outside and stretch your legs, the Ojai Valley Land Conservancy has tons of trails close to downtown Ojai that have great opportunities for site seeing and wildlife viewing.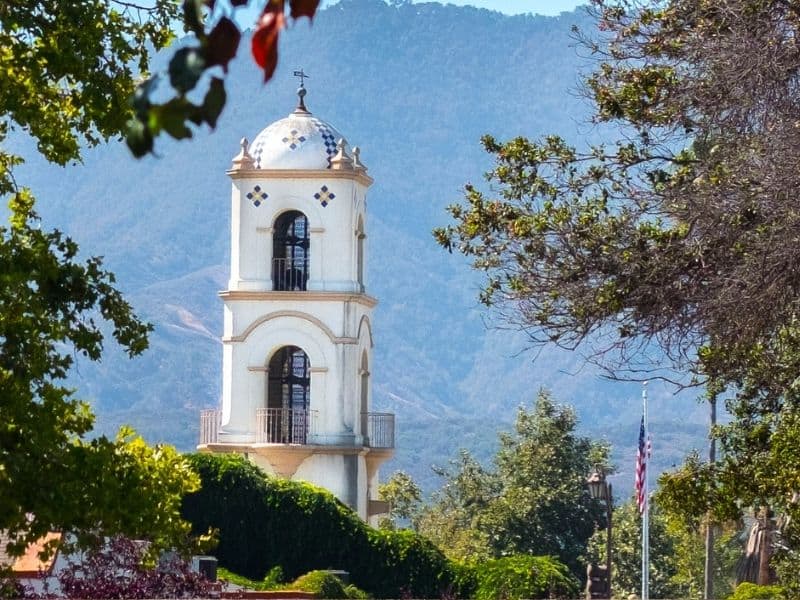 These trails are used for hiking, mountain biking, and horseback riding, and there is a nice variety of difficulty levels. The nearby Los Padres National Forest provides even more space for these types of activities, with camping, fishing, and climbing opportunities as well!
Since Ojai's climate and thriving vineyards go hand in hand, it's well known for its wine tasting! Wineries such as the Casa Barranca Winery Tasting Room and the Majestic Oak Vineyard Tasting Room are just a few of the organic, local wineries located right in downtown Ojai. Many tasting rooms are within walking distance of each other, as well as art galleries, shops, and museums.
You can also explore the flavors of Ojai through olive oil, which is a more inclusive option for families or anyone travelling with kids.
The Ojai Olive Oil Company is a farm about 10 minutes from downtown Ojai. Not only do they have a tasting room, but they also offer guided tours of their beautiful farm and how they turn fruit from an olive tree into oil. They have dozens of interesting flavors of infused olive oils from basil to espresso, and imported vinegars to compliment them.
Solvang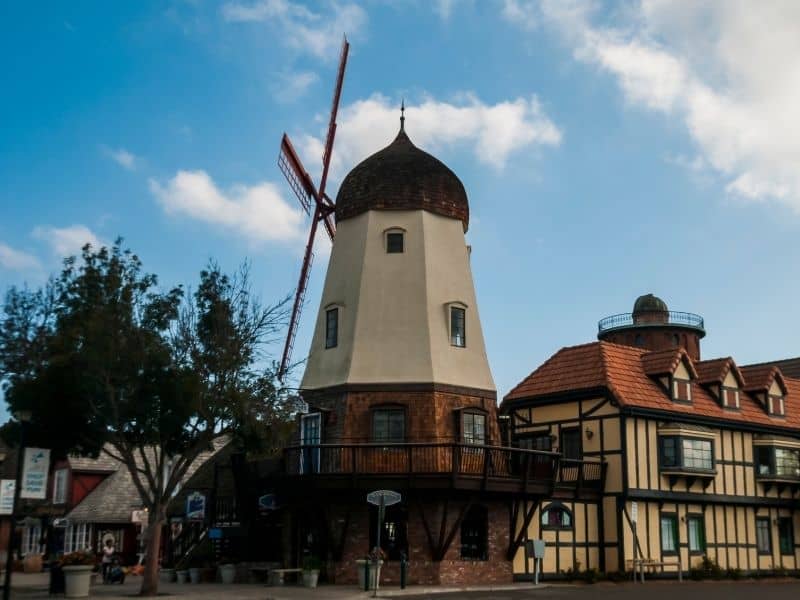 The drive to Solvang is a 45 minute ride along Highway 154, that takes you through the Santa Ynez Mountains with views of the coast and neighboring mountain ranges. Solvang is the Danish capital of America, and lies in fertile central California, so there are plenty of things to do and taste!
Since Solvang is a Danish village, you'll have to try one of their authentic Danish bakeries. Olsen's Danish Village Bakery is just one of many places you can enjoy traditional pastries, breads, and butter cookies. If you're looking to satisfy a sweet tooth, try visiting the Old Danish Fudge Kitchen for some fudge, caramel apples, peanut brittle, and tons of other tasty treats!
Just over two miles from Solvang, in the neighboring town of Buellton, is an attraction you'll have a hard time finding anywhere else – OstrichLand!
OstrichLand USA is exactly what it sounds like. It's basically a zoo for ostriches and emus, so if you enjoy really big birds, you're going to have a great time at this place. You can take a guided tour, and even feed the birds!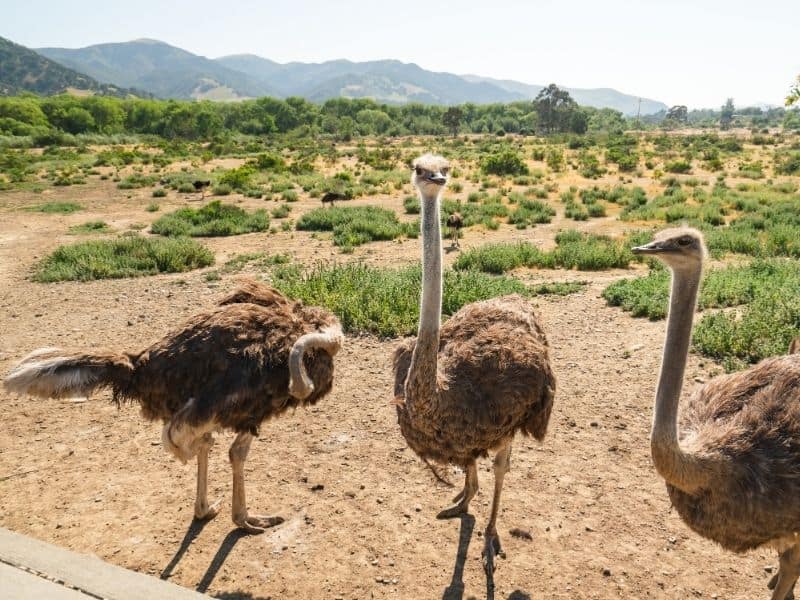 All sorts of agriculture, in addition to vineyards, thrive in central California, so your day trip to Solvang should include tasting really fresh food. What's fresher than eating directly off the plant?
Summerset Farms, located just 10 minutes away in the neighboring town of Santa Ynez, is a farm that grows tons of different types of produce and lets you pick it yourself! From berries in the summer to pumpkins in the fall, this farm has something for you to enjoy year-round.
Adding just 10 minutes to your drive back to Santa Barbara will open up an entirely different set of views. Take the Pacific Coast Highway instead of Highway 154, and you may be able to catch the sunset over the ocean.
Thinking of spending the night?

Solvang is all about that Scandinavian vibe, so why not stay somewhere with modern Danish design? The utterly charming Atterdag Inn offers that dreamy Nordic interior design at a price that you won't blink twice at.

For a more traditional (as opposed to modern) Danish-style place to stay, the Mirabelle Inn offers upscale, characterful rooms in what looks like a literal chateau in downtown Solvang!
Channel Islands National Park
When you're gazing out towards the ocean in Santa Barbara, you'll notice some mountains sticking out of the sea towards the south. These are called the Channel Islands.
There are six members of this island chain that stretch all across southern California. A large portion of Santa Cruz Island, which is the largest one, is closed to the public. However, it does have a national park!
The easiest way to reach Santa Cruz Island from Santa Barbara is to take the Island Packer's ferry. There is a port in Ventura, which is a 40 minute drive from downtown Santa Barbara. There is no way to purchase food on the island, so it's really important to remember to bring your own.
Fortunately, there are many delicious restaurants near the port from which you can take to-go. Brophy Bro's is a popular seafood restaurant in both Santa Barbara and Ventura, which is super fitting for the marine adventure you're about to have!
Taking the ferry is more than just transportation across the Santa Barbara Channel. The ride is about an hour or two long, depending on which part of the island you cruise to, with spectacular views the entire way.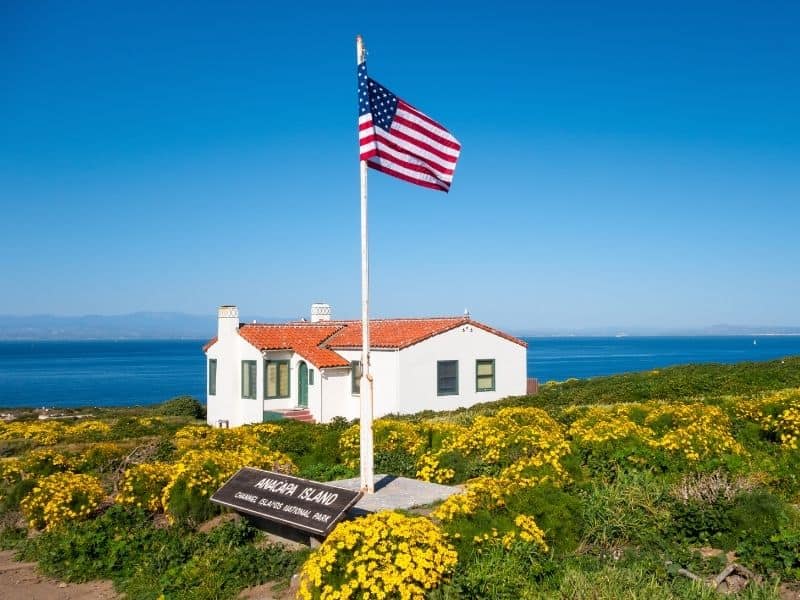 Since there are mountains on the islands and bordering long stretches of coastline, there are amazing mountain views in almost every direction you decide to look. Scenery isn't the only thing you might get to see from the cruise.
The channel is filled with marine life, so you have a pretty good chance of seeing pods of dolphins or sea birds diving for fish. If you're really lucky, and riding at the right time of year, this cruise can become a whale-watching cruise!
Take the ferry to Scorpion Anchorage, and you'll have access to the Channel Islands Adventure Company. This is your one-stop-shop for all things kayaking and snorkeling. You have the option to rent the gear for these sports and tour your own or take a guided tour.
The coast here is located in the Channel Islands Marine Sanctuary, so your ocean adventure will be unlike anywhere else. There are numerous caves and inlets for you to explore by kayak, and an abundance of sea life and coral reefs for you to explore under the surface.
The sunny, southern California weather and clear waters will further enhance your experience at one of the most unique national parks in the country.
Thinking of spending the night?

You can only camp on Channel Islands National Park, so make your home base in Ventura.

For a unique stay, book a night in the retro-chic Waypoint Ventura, where converted Airstream trailers have been given a modern facelift with gorgeous furnishings and private outdoor patio spaces.

For a more traditional stay, the Crowne Plaza is beachfront, complete with an outdoor terrace with a firepit and Pacific sunset views!
Malibu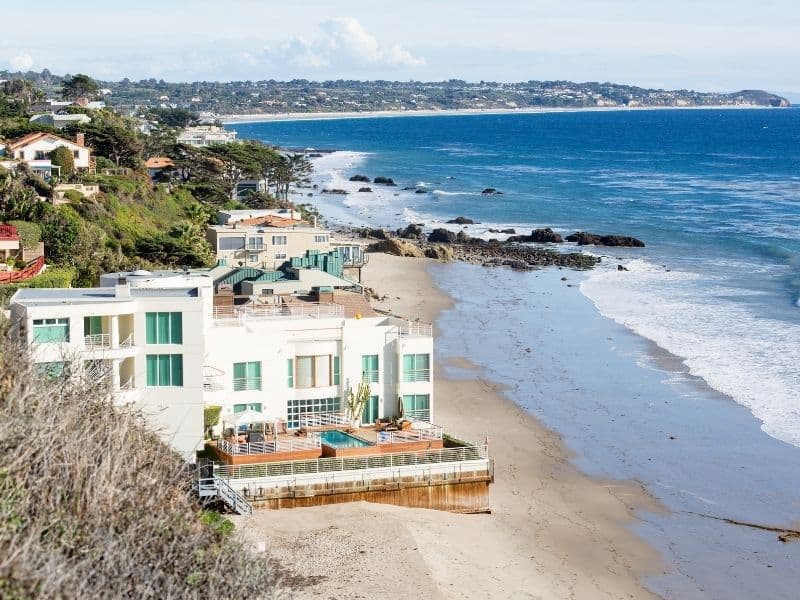 No trip to southern California is complete without a visit to the iconic, western Los Angeles coastline.
About a 1.5 hour drive from Santa Barbara, this day trip will have you will take coastal roads almost the entire way. Malibu is a trendy city located right where the Santa Monica Mountains meet the Pacific Ocean, giving you a world of ways to spend the day.
A classic Los Angeles experience will involve eating at the end of a pier with the ocean surrounding you on three sides.
Malibu Farm not only embodies this type of dining experience, but it serves fresh, farm-to-table cuisine from local farms in California. Their restaurant, along with a full bar, seats guests at the beginning of the Malibu pier. At the end of the pier is their counter-service cafe. Depending on what you're looking for, you can't go wrong with either!
Malibu is known for its surf culture, as the beaches here are beautiful and have great conditions for all levels of surfers.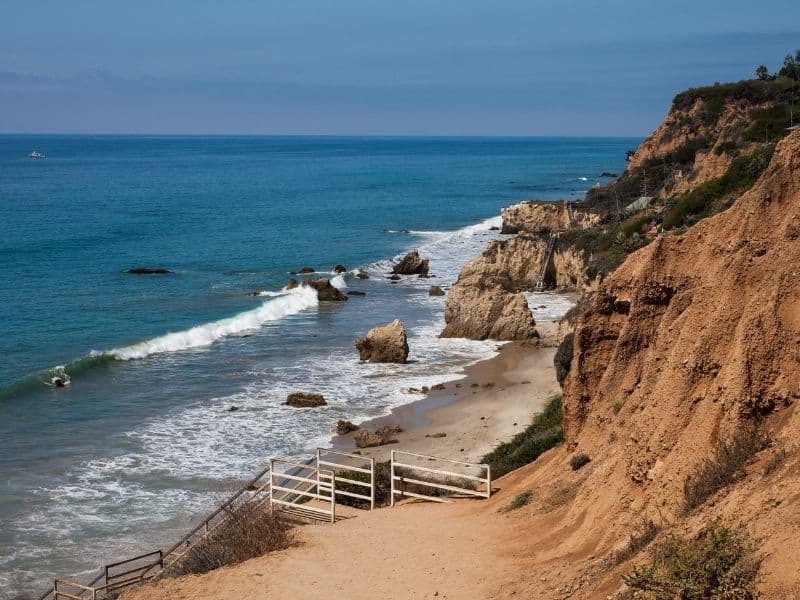 If you need to rent a board or wetsuit or are interested in taking a lesson, Drill Surf & Skate is a great option and it's right on the beach! They offer skateboard and stand up paddleboard lessons as well. To further explore the surfing culture in Malibu, pay a visit to the surf museum on the Pepperdine University campus.
Surfing isn't the only reason to visit Malibu. The Santa Monica Mountains offer some sweet hiking opportunities, provide great views of the sea, and even have some waterfalls! This is a treat since most mountains in southern California tend to remain pretty dry for most of the year.
The Escondido Falls hike is just under four miles round trip and pretty accessible from the Pacific Coast Highway. Solstice Canyon is another area that's fun to explore, with trails for all difficulty levels, waterfalls, and tons of native plants and animals.
Santa Barbara Wine Country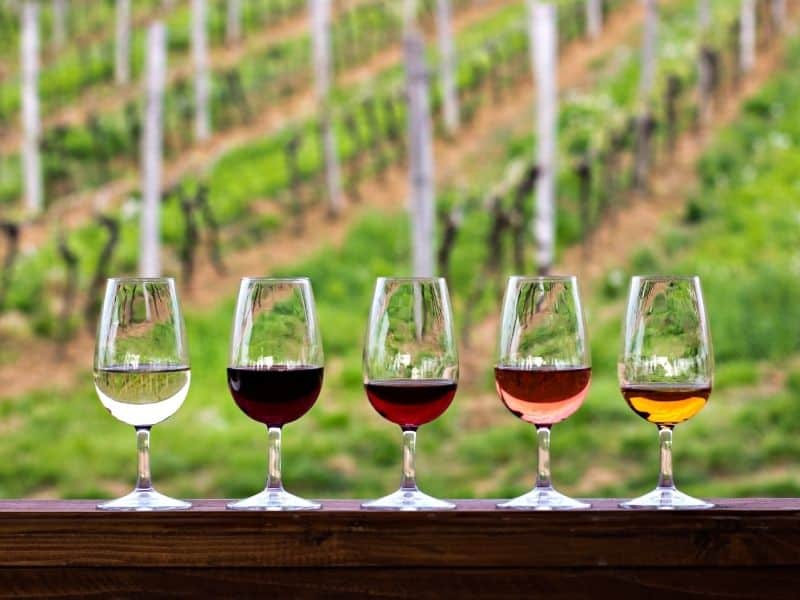 Are you a fan of the movie Sideways? All about the wine country of Santa Ynez, fans of this movie will want to get out and explore the amazing backroads of Santa Barbara county which is known for its phenomenal wines.
Santa Barbara has a cooler climate than many places in California, as it's right at the end of the foggy Central Coast, so you'll find that varietals that tend to do really well in Northern California like Chardonnay and Pinot noir actually excel here as well!
Syrah is also another favored varietal and is the third most popular grape in Santa Barbara wine country.
When planning any day trip that involves wine tasting, it's important to figure out all the logistics ahead of time, which means either A) finding a designated driver, B) hiring a shuttle, or C) going on a wine tour!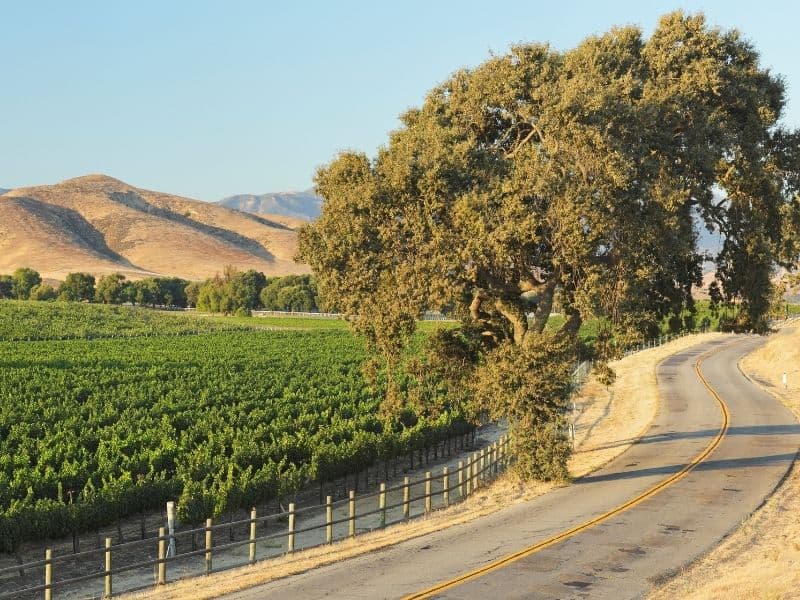 If anyone in your party is a non-drinker, A is the easiest and cheapest option, but for a group where everyone wants to drink, I strongly recommend a wine tour! These tours interweave education, transportation, a dash of entertainment, and often a delicious lunch — this selected wine tour even includes a picnic lunch!
This full-day wine tour with picnic lunch includes stops in either Solvang or Los Olivos as well as stops at three unique wineries where you can try a variety of varietals (try saying that three times fast!). Enjoy unique wines only offered to those who visit the wineries, include reserve vintages and special blends.
>>> Book your wine tour from Santa Barbara here <<<
Alternately, if cost is an issue and you're looking for a strictly transit option so everyone in your party can drink safely, book a shuttle.
However, since the shuttle doesn't include tasting fees or lunch, you may end up actually paying more this way depending on how many wines you taste.
>>> Book your shuttle from Santa Barbara here <<<
Pin This Guide to Day Trips from Santa Barbara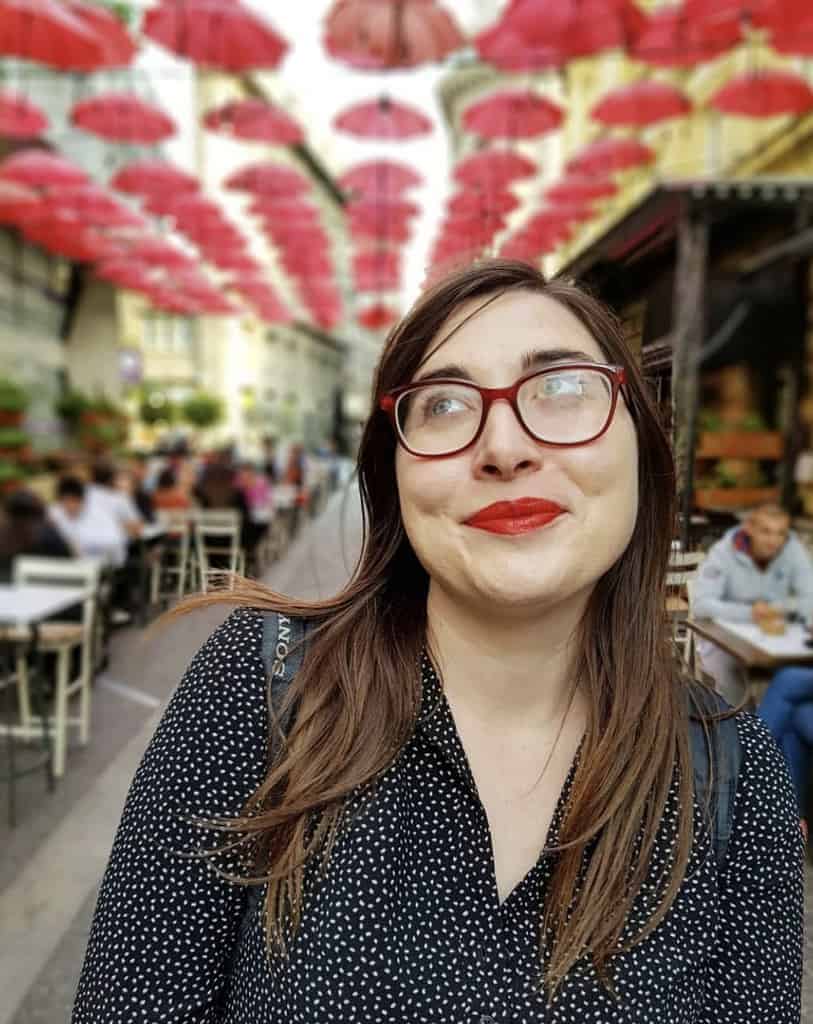 Allison Green is a travel blogger, writer, and podcaster who grew up in the Bay Area of California. She has spent time living in New York, Prague, and Sofia, but has returned to live in the East Bay. She has traveled to 60 countries before the age of 30 while running several digital travel publications. Her writing and podcast have been featured in Forbes, CBC Canada, National Geographic, the Huffington Post, and CNN Arabic, amongst others. She's obsessed with bouldering, houseplants, other people's pets, and anywhere she can see the ocean.