The first time I took public transportation in Los Angeles, I was a little nervous. Okay, I lied. I was really nervous. For the first several months that I lived in L.A., I had no idea where I was most of the time. I always felt lost.
It wasn't like I had never ridden a public transportation system before (I've ridden the NYC subway), but what I didn't realize was how spread out L.A. is. Getting around takes time—and patience.
I'll be honest, I wasn't the fondest of taking transit here at first. But over time, that changed. I began to appreciate it because it gave me the opportunity to use the travel time to catch up on podcasts I wanted to listen to or books I wanted to read. Oftentimes, I enjoyed the simple pleasure of relaxing and gazing outside the window at my surroundings.
The experience of taking transit here has made me a dedicated passenger in L.A., as I have been able to witness the day and night of this sprawling city unfold before my eyes. Riding LA public transit through various neighborhoods that I otherwise would not pay attention to as a driver focusing on the road has allowed me to feel more connected to this city.
So if you're visiting Los Angeles without a car for the first time and you're deciding how to navigate around this city, this guide will cover all the basics to help make your commute easy and comfortable as you explore all the amazing places L.A. has to offer.
The perks of taking public transit is that it's much cheaper than renting a car or taking an Uber or Lyft. It's also a great opportunity to build upon your street smarts and experience the city from a local's perspective.
Note: This post contains affiliate links, which earn me a small commission at no extra cost to you if you make a purchase using one of these links. Thank you for supporting this free content!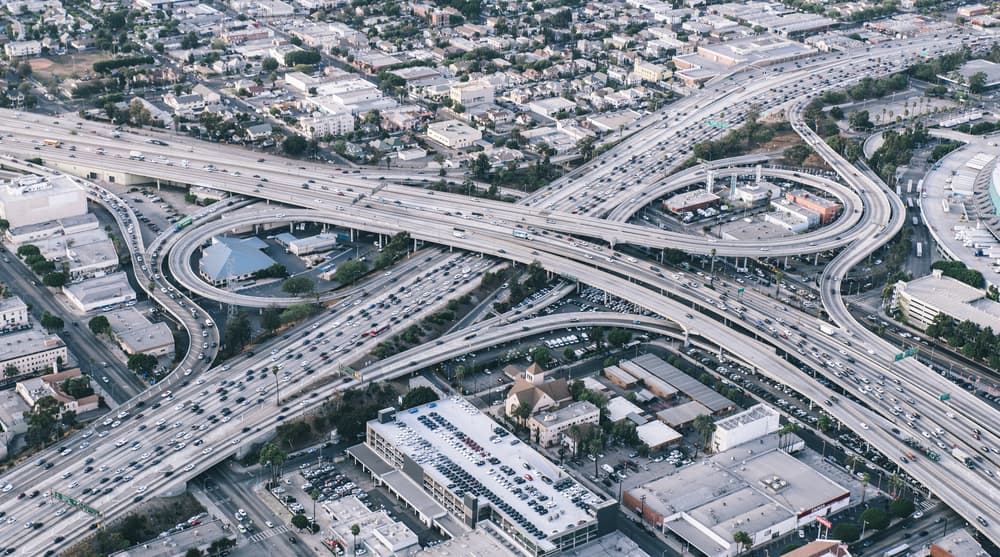 Quick Overview of LA Public Transportation
Before we start getting you ready to tackle Los Angeles without a car, the first thing you should know is what L.A.'s public transportation system is.
L.A.'s main system is called the Metro, which includes rail and bus lines. For the Metro Rail, there are six lines, two of which are underground subways and the remaining four are rail lines that operate above ground. The Metro Bus has many bus lines that operate throughout the county, but it's not the only system.
There are 25 other bus systems that operate throughout L.A., many of which operate within specific regions. As you travel around the city, you'll notice how there are many different buses with different colors, and that's because each of them belongs to its own distinct agency.
So now that you've learned this, let's get you prepared to become a pro at taking public transportation in L.A.!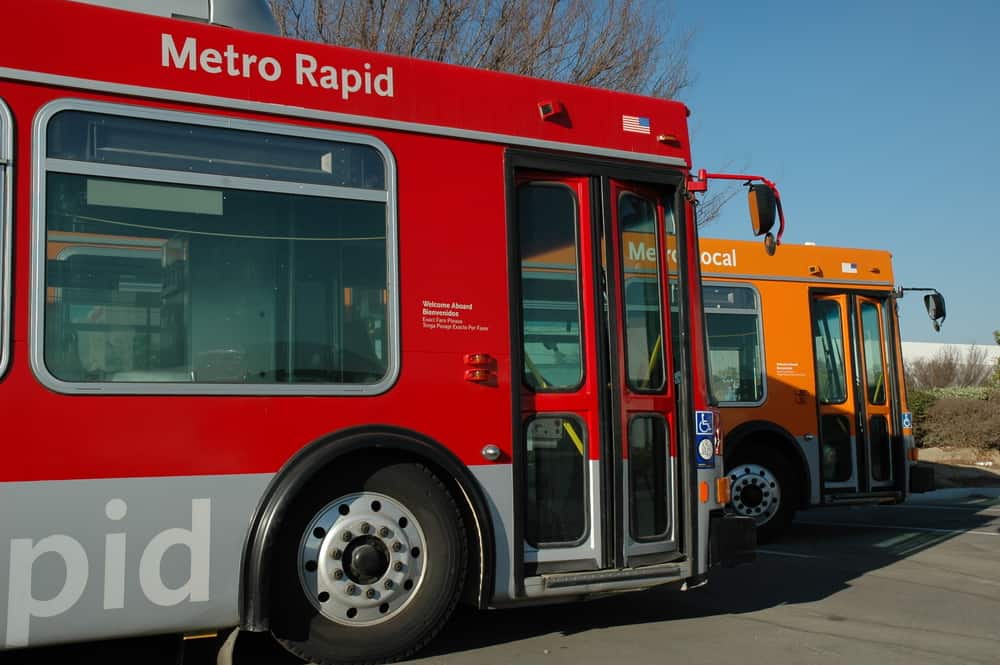 Tips for Navigating Los Angeles Without a Car
Purchase a Transit Access Pass (TAP) card.
With a TAP card, you can ride the various transportation systems available throughout L.A. County that include riding the bus, subway, light rail, and bike.
The cost of a TAP card is $2, and you can purchase one online, by phone, at over 450 vendor locations, or at TAP vending machines located at all Metro Rail stations. Get more info on where to buy it here.
Fare prices vary depending on the transit system you use. To find out the fare for each transit system, check their agency's website directly. The complete list of L.A.'s 25 bus systems including the direct links to each website is available here.
A one-way fare on the Metro is $1.75 and a one-day pass is $7. With TAP, the one-way Metro fare includes two hours of unlimited transfers (for both the rail and bus) in one direction only (no round trips).
Note: Each system is region-specific. This means that each system has routes that operate within a particular region. For example, if you only need to commute around west L.A., specifically Santa Monica, you should ride the Santa Monica Big Blue Bus the most. There are some bus systems that operate across multiple regions, but the majority are region-specific.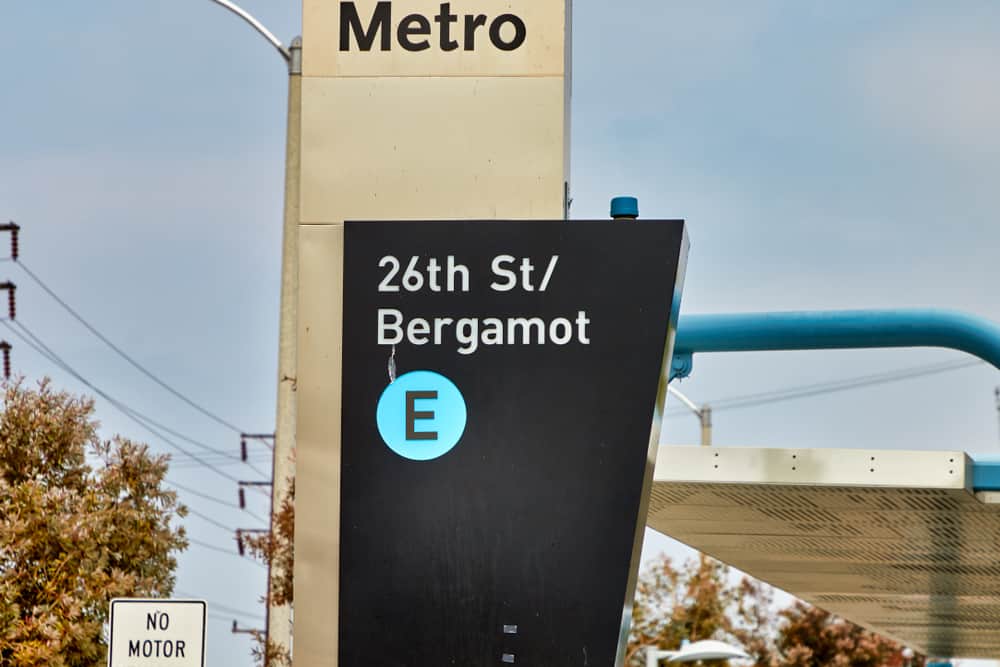 Before you load your TAP card, determine what type of commuter you are.
After you purchase a TAP card, you'll have three options to choose from for adding value to your TAP card. Those are: 1) Agency pass, 2) EZ transit pass, or 3) Stored value.
If you've just moved to L.A. without a car or are here for a long-term visit (at least a few months), and you plan to take transit every day or at least 3-5 days per week, you'll save the most money by purchasing an Agency pass or an EZ transit pass.
For example, if you're only going to travel around a specific region of L.A. like Santa Monica, then the Agency pass is the best option for you. If you're going to travel all around L.A., or even between two regions like the westside and downtown, then the EZ transit pass is the best option for you.
The Agency pass is used for a specific transit system and offers various term passes that range anywhere from one-day to 30-day to annual passes.
Note: The types of passes will vary per agency—i.e., not all systems offer annual passes.
The EZ transit pass is a monthly pass that covers travel for most of the transit systems (23, to be specific). Check here to see which transit systems accept EZ transit passes.
If you're only using transit 1-2 days per week, the best option is to add stored value to your TAP card. You can load up to $300 worth of stored value.
If you're visiting for only a week or two and you want to stop at all the major tourist destinations (e.g., Santa Monica, Hollywood, and downtown), then your best option is to purchase a 7-day Metro pass for $25 (and of course, renew the 7-day pass upon your second week), as this will allow you to travel across the county and visit these locations.
The easiest way to see pass options and prices, including adding a specific pass or value to your card is by logging online to your TAP account.
If you're out and about in L.A. but you've run out of stored value on your TAP card, make sure to reload value on your card at a participating vendor or at a TAP vending machine located at any Metro Rail station (more info here). This will ensure that your card gets reloaded right away and will be valid for use to continue on your commute.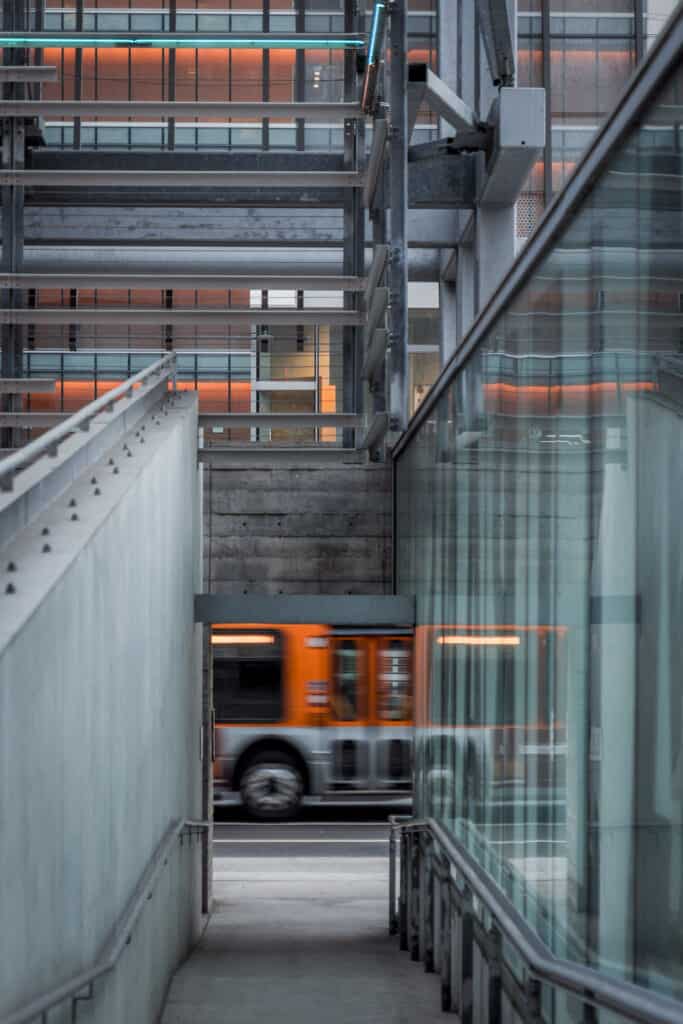 Additional important information about the TAP card:
If you're an Apple user, add your TAP card to your Apple Wallet app on your iPhone and Apple Watch for easier use during your commute.
Because transit fares take time to load, make sure to always check your balance and add fare early enough. If you add value to your card online or by phone, it will take the following times for the fare to process and be valid for use:

Up to 1 hour on buses with fareboxes
Up to 30 minutes on buses with mobile validators
Up to 1 hour at rail stations with validators or turnstiles

If for any reason you don't have a TAP card with you and you're out traveling by bus only, you can use cash, but you must have the exact fare upon boarding (bus operators do not carry change).
TAP cards expire after ten years from the date of purchase.
For more information on available methods of payment, reduced fare options, and other TAP card features, visit the TAP website here— I highly recommend reviewing the entire website to learn more about how the TAP card works before you start taking public transit in L.A.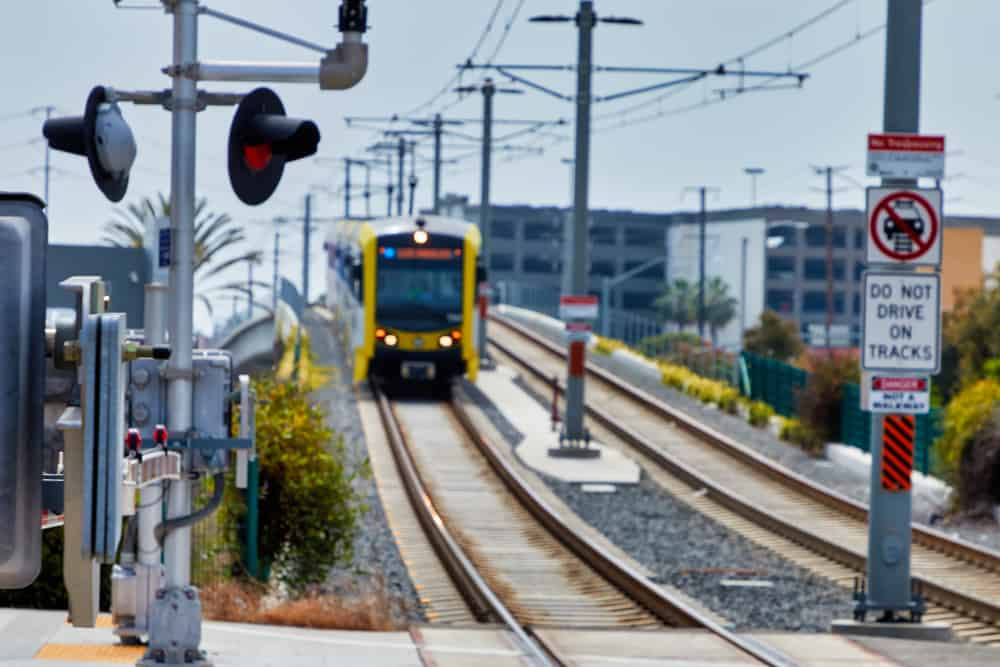 Learn where north, east, south, and west is in L.A.
If you're new to L.A., you should befriend a map and learn what's north, east, south, and west. When I first started taking transit around L.A., I relied heavily on web map applications like Google Maps. It helped me feel a lot more at ease during my commute, and I began to gain an intuitive understanding of what direction I was heading.
Here's a general rule of thumb about directions when you're in L.A.: If you see the ocean, you're facing west. If you see mountains, you're facing north. If you see a large cluster of skyscrapers, you're looking at downtown L.A.
It's extremely useful to have a general sense of direction as a commuter because you'll be less likely to get lost as you're learning how to get around Los Angeles without a car.
Learn about the Metro Rail & Busway lines and the other available bus systems.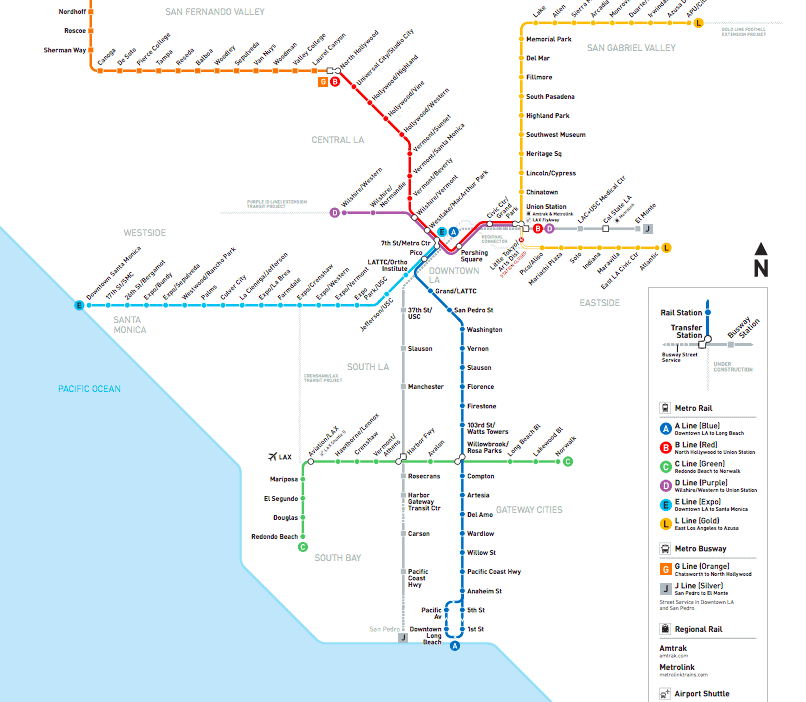 Take some time to become acquainted with L.A.'s Metro Rail and Busway Map above — you can see it in more detail here.
See the complete list of all available Metro Rail and Busway routes, including every stop location here.
Here's a few ideas for how to get around LA without a car.
Here are a few examples of routes you can take to visit popular destinations using L.A.'s Metro system:
Staying in downtown L.A. and spending the day at Universal Studios Hollywood? Take the Metro B Line (Red) from 7th Street / Metro Center Station to Universal/Studio City Station.
Staying in Hollywood and planning to visit the beaches in west L.A.? Start from Hollywood / Vine Station and take the Metro B Line (Red) to the 7th Street / Metro Center Station in downtown, then transfer to the Metro A Line (Blue) to 17th Street / SMC Station in Downtown Santa Monica. The Santa Monica Beach and Pier is a short 12-minute walk from there.
Looking to escape downtown and venture further south towards Orange County? Take the Metro A Line (Blue) from 7th Street / Metro Center Station to 1st Street, and you'll have arrived at the heart of Downtown Long Beach.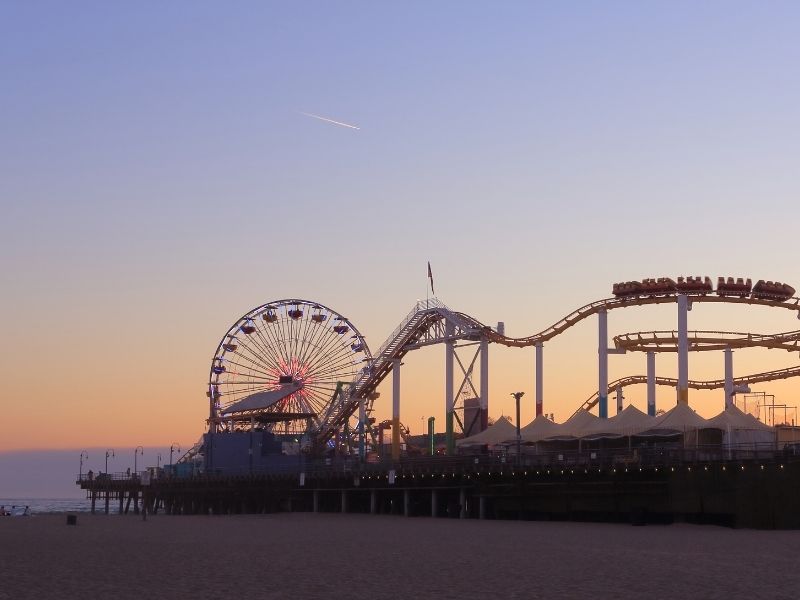 Sometimes, you won't need to take the Metro Rail or Bus.
When you're traveling locally within a specific district, a different bus will take you where you need to go.
Here are some examples of different bus systems you can take:
The Burbank Bus will take you around the area of Burbank where places like L.A.'s famous Universal Studios Hollywood and Walt Disney Studios are located.
Take the Culver CityBus to get around Culver City and visit major film and television production studios like Culver Studios and Sony Pictures Studios.
The LAX FlyAway Bus is the cheaper alternative for traveling from LAX airport to downtown. This one-way fare is only $9.75 as opposed to up to $30 (or more) when you use rideshares like Uber or Lyft. The bus drops you off at Union Station and the ride is roughly 35 minutes depending on traffic.
Fun fact: You can use your TAP card to ride the famous historical landmark, the Angels Flight Railway, located in downtown for only $1 — it's one of our favorite LA Instagram spots, too!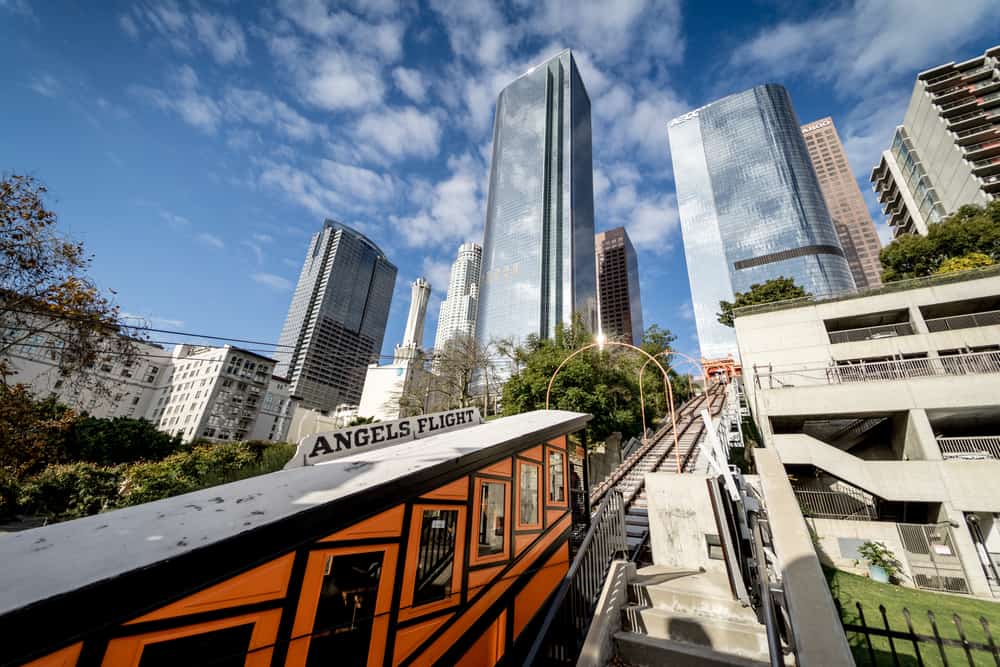 Before you ride, plan out your route using the Metro Trip Planner.
Use the L.A. Metro Trip Planner available on their website here, or download the Metro Transit app on your smartphone.
If you're using a different transit system, refer to the system's direct website to plan your trip (and also check if they have their own transit app available to download).
Get on your way to where you want to go!
At this point, taking transit should be straightforward and easy — no need to be scared about visiting LA without a car.
Whether you're entering the Metro station or waiting at a bus stop, have your TAP card ready in your hand to scan it at the validator and you'll be on your way.
When you exit the Metro Rail, you won't need to do anything besides listen to the announcements or check the station signs that are visible outside the window when you're nearing a stop to know when to get off.
When you exit the Metro Bus (or other bus systems), pull the cord located along the perimeter of the bus's interior walls or press the stop buttons typically located on the vertical poles anchored between the floor and ceiling of the bus (a.k.a. passenger handlebars).
I suggest reviewing the Metro's comprehensive guide for how to ride the Metro Bus, Metro Rail, and Metro Bike Share here. When it comes to riding other systems, refer to the system's direct website for more information.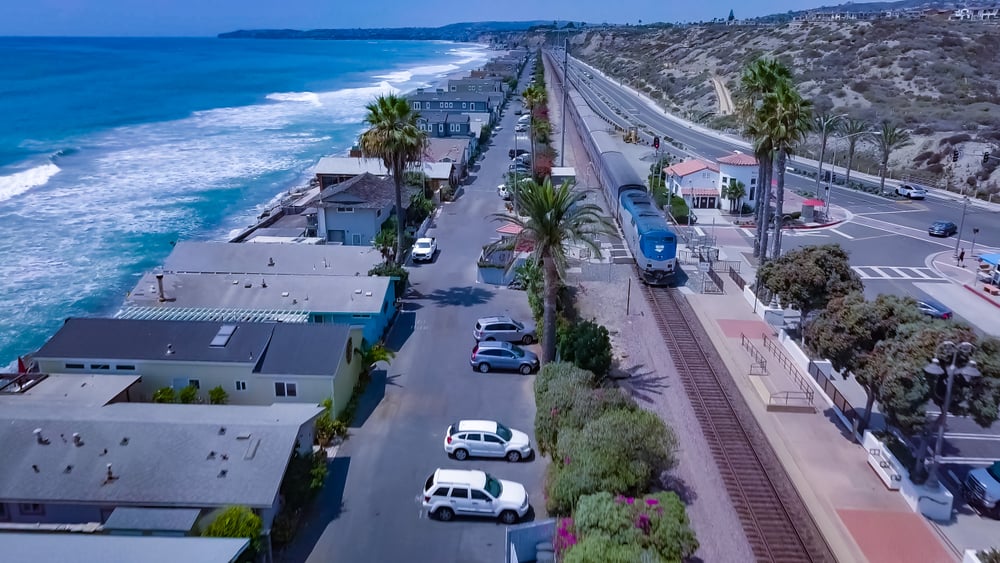 Additional Tips for Using Public Transit in LA
Unfortunately, delays in the schedule happen or buses may arrive earlier than scheduled. Regardless, always leave an extra 10-minute window prior to the scheduled departure time to arrive at your pick-up stop.
If you're taking the bus, make sure you stand in a spot that is visible to the bus driver next to the bus stop sign. It's helpful to wave your hand as the bus approaches to signal to the bus driver to stop.
Don't be afraid to ask the bus driver for help with directions and where to stop to reach your destination.
Transit systems do not operate 24/7 in L.A. For the Metro, most lines run until about 2 A.M. For more information on when the last trips run until, refer to the Metro website here. For more information on hours of operation for other transit systems, check their website directly.
Pin This Guide to Getting Around LA Without a Car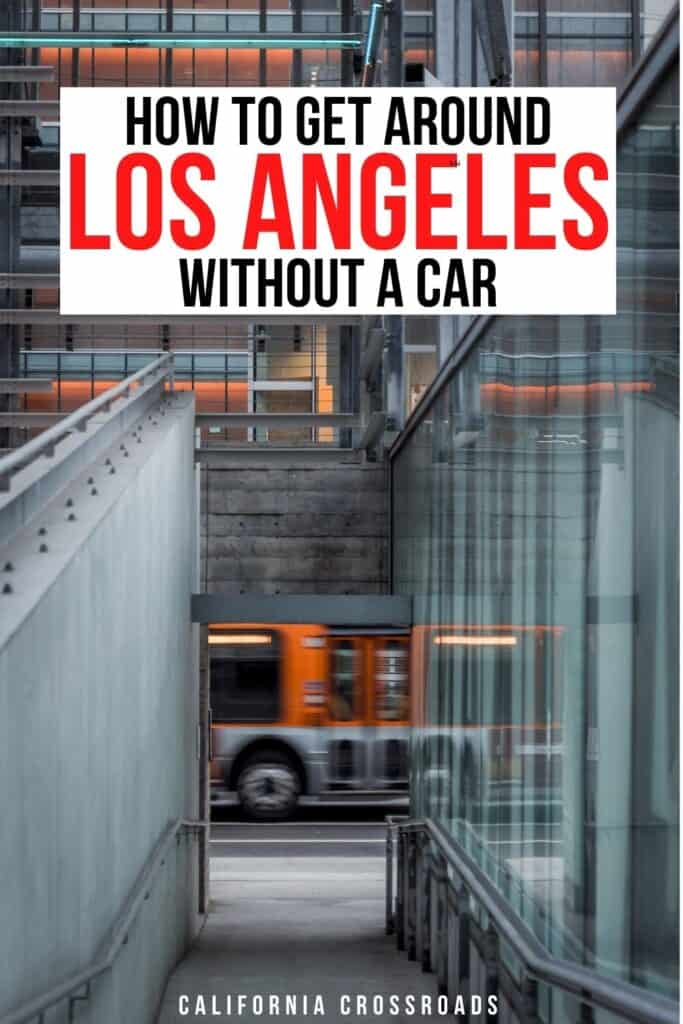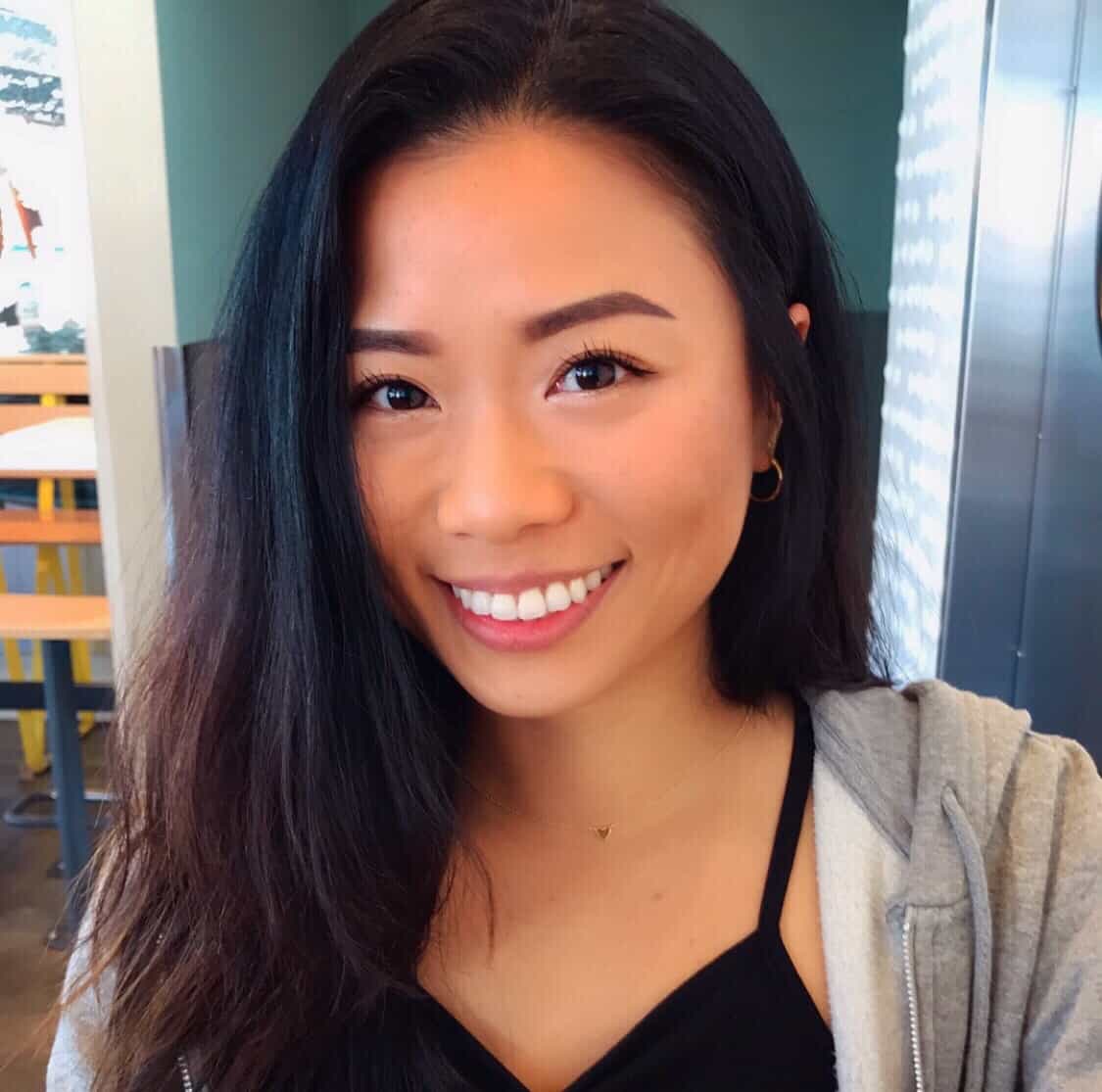 Lianne quit her 9-5 job in 2018 and moved to the bustling city of LA for a change of pace. Having lived in a quiet, secluded part of the East Coast most of her life, her life on the West Coast has since pushed her outside her comfort zone and inspired her to always take "the road less traveled." Travel has played a key role in her personal development, and she believes everyone can reap the extraordinary benefits of exploring life beyond borders.