San Diego offers more than the San Diego Zoo and 5-star shopping. The weather is perfect for outdoor adventures and camping.
For beach camping near San Diego, head to San Elijo State Beach or San Onofree Bluffs Campground on the bluffs above the Pacific Ocean or Campland on the Bay along Mission Bay.
Those looking to camp on higher ground, head to the mountain peaks and enjoy a site at either Cuyamaca Rancho State Park or Idyllwild Park.
Camping in the beautiful deserts of Anza-Borrego Desert State Park shouldn't be overlooked either at Bow Willow Campground where you can take in the historic Kumeyaay Indian Village site.
Below you will find all the needed information to make the most of your San Diego camping trip under the stars!
Camping Near San Diego: Beautiful Inland Spots
Bow Willow Campground
Note: This post contains affiliate links, which earn me a small commission at no extra cost to you if you make a purchase using one of these links. Thank you for supporting this free content!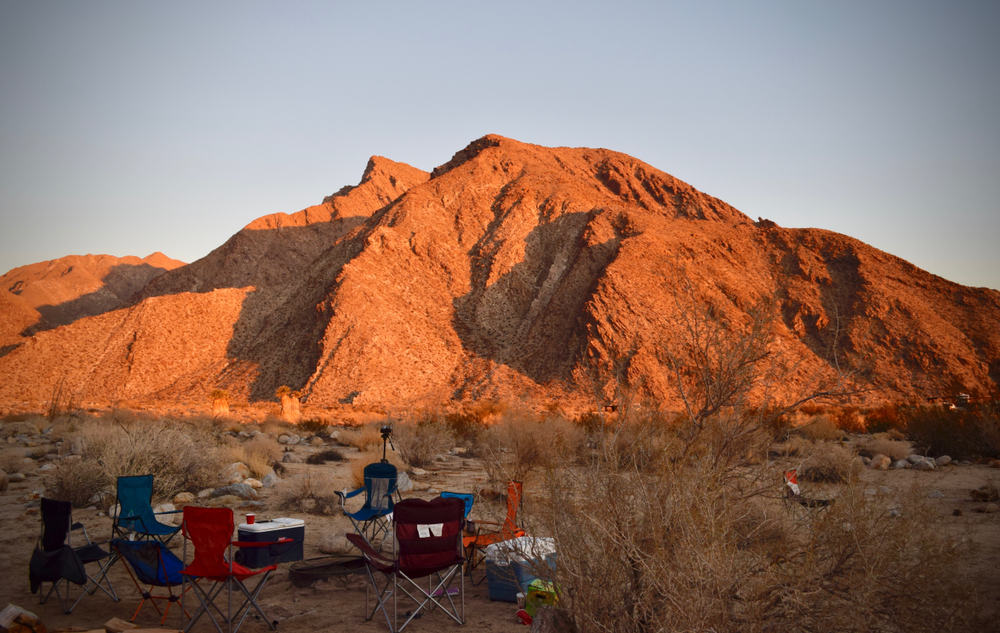 Location: Bow Willow Road, Julian, CA 92036
On the old Kumeyaay Indian Village site within the Anza-Borrego Desert State Park, the Bow Willow Campground offers guests 16 secluded campsites. These rustic sites are available on a first-come, first-serve basis. There is a maximum RV and camper length of 35 feet.
Each site comes with picnic tables, shade ramadas, a fire ring, and a great open sky for stargazing.
The campground has vault toilets and drinking water.
The best spot to pitch your tent is along the rocky hillside. This way, during the day you can enjoy the expansive views of the mountains and local landscape.
A spring camping trip should include walking the nearby trails through the wildflowers. Due to the hot summer desert temperatures, camping here is discouraged.
Take time to explore the relics of the Indian Village, hike to the Carrizo Badlands or Mountain Palms Springs.
The campground is pet friendly.
Cuyamaca Rancho State Park – Paso Picacho Campground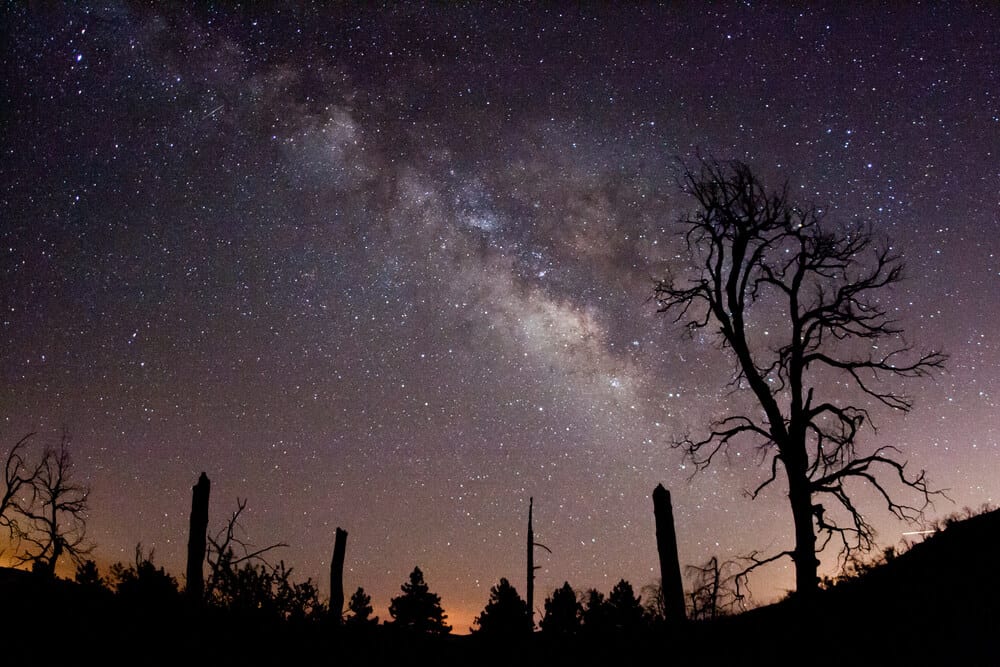 Location: 13652 Highway 79, Julian, CA 92036
Take the quick 45-minute drive from San Diego for a weekend getaway among the oak trees at 5,000 feet means cool air, waterfalls, wildlife, and 100 miles of terrific hiking trails.
Paso Picacho Campground offers 80 sites. They have a maximum trailer length of 30 feet.
The campground has fire rings, picnic tables, and a water spigot at each campsite, along with a scattering of flush toilets and coin-operated showers. There is a dump station within the campground.
For those who want a little more privacy, try reserving sites 6 or 7 since they are off farther to themselves.
Those who are new to camping, just testing it out, or lack the equipment, reserve a park cabin.
These 12'x 12' cabins have bunk beds, a wood stove, a fire ring, and a picnic table. Campers can purchase wood and ice from the camp host.
Pets are welcome in the campground but are not permitted on the trails or left alone at the campsite.
The park rangers offer various interpretive programs that you will want to take part in throughout the summer. The 2-mile hike to Stonewall Peak or the 3.5-mile hike to Cuyamaca Peak are camper favorites and offer breathtaking views of Lake Cuyamaca, the surrounding desert, and the Pacific coastline.
After a day of hiking, head into Julian to the Julian Pie Company to try out one of their apple pies.
Santee Lakes Campground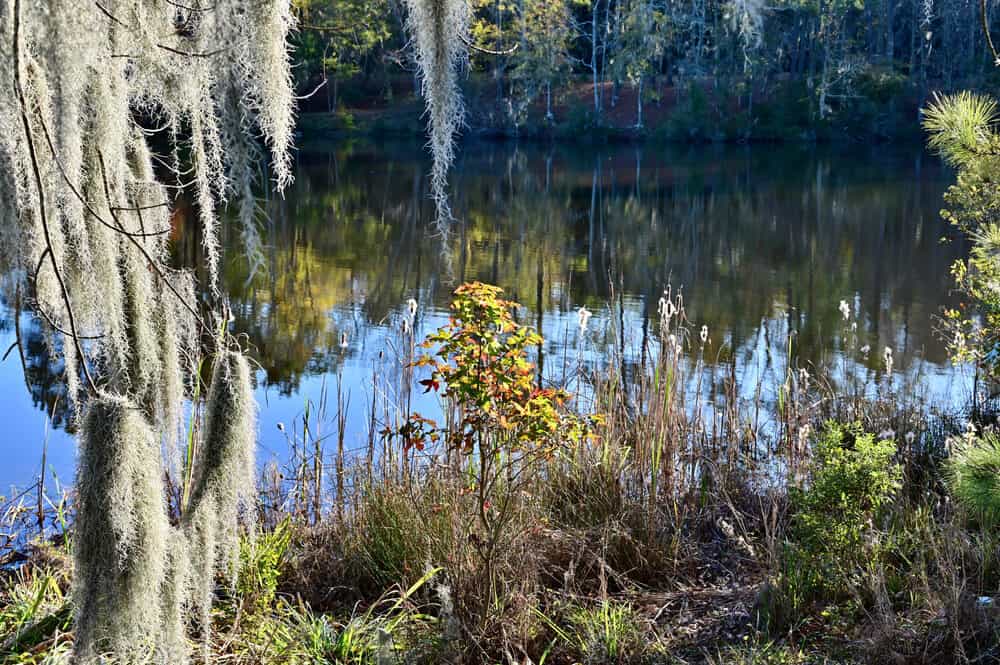 Location: 9310 Fanita Parkway, Santee, CA 92117
Santee Lakes Campground is a 190-acre park along Santee Lake. It offers guests two pools, a clubhouse, and a Bark Park.
There are 300 campsites with full hookups, WiFi, and exclusive fishing around Lakes 6 and 7.
Sites 169 – 300 also have cable access. Many of the sites are along the water.
For those who enjoy the camping life but don't have a tent or camper, Santee Lakes Campground has ten floating cabins that come with a fully equipped kitchen, deck, air condition, and pedal boat.
The kids will enjoy hanging out in the seven playgrounds, including the wet and wild Sprayground.
Idyllwild Park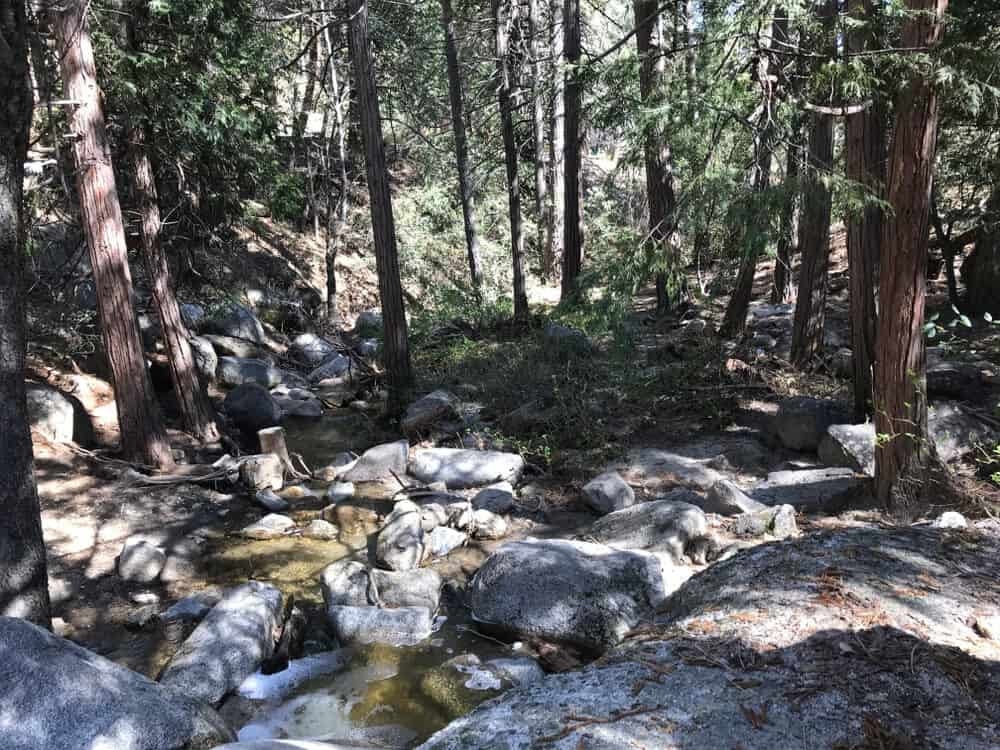 Location: 25905 CA-243, Idyllwild-Pine Cove, CA 92549
Tucked within the San Jacinto Mountains, Idyllwild Park is the perfect weekend camping destination.
Within Idyllwild Park's 202 wooded acres sits 88 rustic campsites. The sites offer campers both a picnic table and fire ring. There is potable water, bathrooms, and coin-operated showers nearby.
For those who like a little more isolation and room, try to reserve site 43 or 44.
Spend your weekend hiking one of more than a dozen beautiful trails, including the easy Ernie Maxwell Scenic Trail or the challenging hike up Mount San Jacinto for the inspiring 360o views.
Those who want a bit more of a challenge, head to the massive granite boulders and enjoy some excellent rock climbing or a relaxing day fishing the lakes.
For those who enjoy a day visiting quaint small towns, Idyllwild-Pine Cove is just a short half-mile walk away.
While there, stop in at Mile High Café for a bite to eat.
Idyllwild Park is a pet-friendly campground.
Beach Camping In & Near San Diego
Campland on the Bay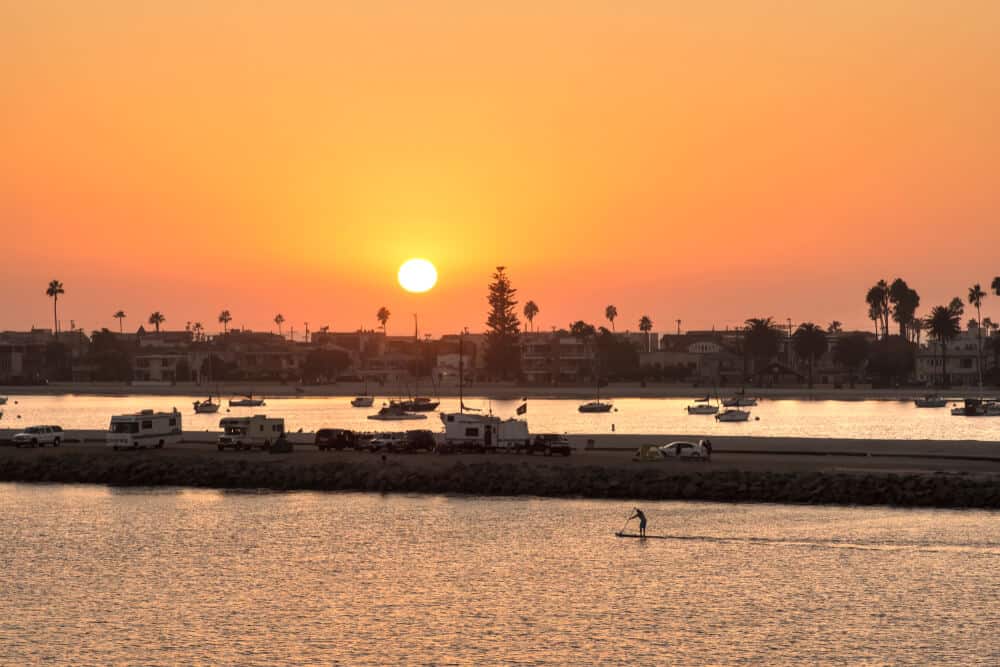 Location: 2211 Pacific Beach Drive, San Diego, CA 92109
Camping along the Mission Bay shores means family fun, non-stop excitement, and plenty to keep the whole family entertained.
The park's land-based amenities include two swimming pools, horseshoe pits, a kid's activity calendar, a skate park, bingo, and so much more. Then you also have the option of heading to the marina for a day of paddleboarding, riding the wave runners or surrey bikes, and paddling a kayak.
The fun doesn't stop when the sun goes down. Stop in at the ice cream shop for a cool treat, enjoy live music, dancing, and SeaWorld's seasonal firework displays.
Each campsite comes with picnic tables, fire pits, and WiFi. When reserving your spot, select between a beachfront, a bay view, or an interior site, and let them know the size of your RV, tent, or trailer so they reserve you a spot that will be comfortable for your needs. Campland can accommodate RVs up to 45-feet in length.
Of the nearly 600 campsites, 411 sites have full hookups, 150 sites have water and electric hookups, and 18 sites have no hookups. For those who arrive by boat, Campland has a marina with 124 slips.
Campland on the Bay is also a pet-friendly campground.
Campland was named One of the Top Ten Urban Campgrounds by USA Today and was on Travel Awaits' Number 2 spot for top US Campgrounds.
San Elijo State Beach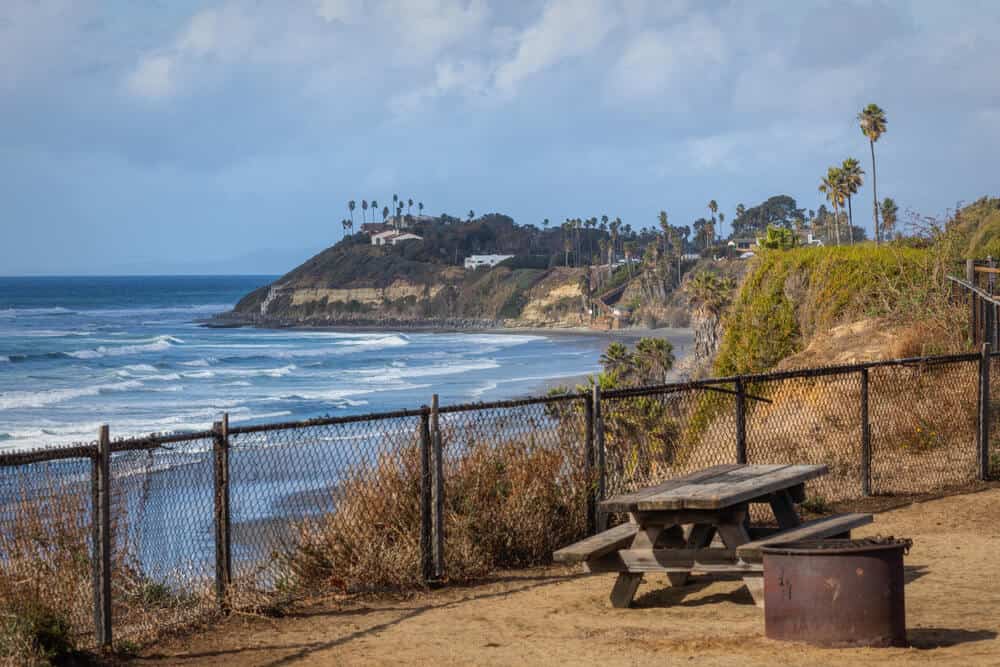 Location: 2050 S Coast Hwy 101, Cardiff, CA 92007
Imagine waking up to beautiful ocean views, falling asleep to the sounds of the surf. Enjoy days filled with sandcastles, fishing, surfing, or just relaxing on the beach, followed by an evening around your campfire on the bluffs of San Elijo that overlook the Pacific Ocean.
The campground offers 171 sites that provide hookups and non-hookup sites. The maximum trailer/RV length is 35 feet.
Each of the campsites has a fire pit and picnic table. There are showers around the campgrounds as well as a camp store for all your camping needs. When the kids get tired of the beach, they can ride their bikes around the campground or participate in various campground programs offered throughout the day.
Campsites 145 – 163 sit along the shore on the north side of the park and offer incredible sunset views.
San Elijo State Beach is the perfect camping getaway for families. After setting up camp, take the stairs to the beach and enjoy the day. The kids will want to take their boogie board or surfboard.
For lunch or dinner, head to the taco stand that offers perfect views of the ocean or stroll into town where you will find all the comforts of home.
The campground is pet friendly.
San Onofre Bluffs Campground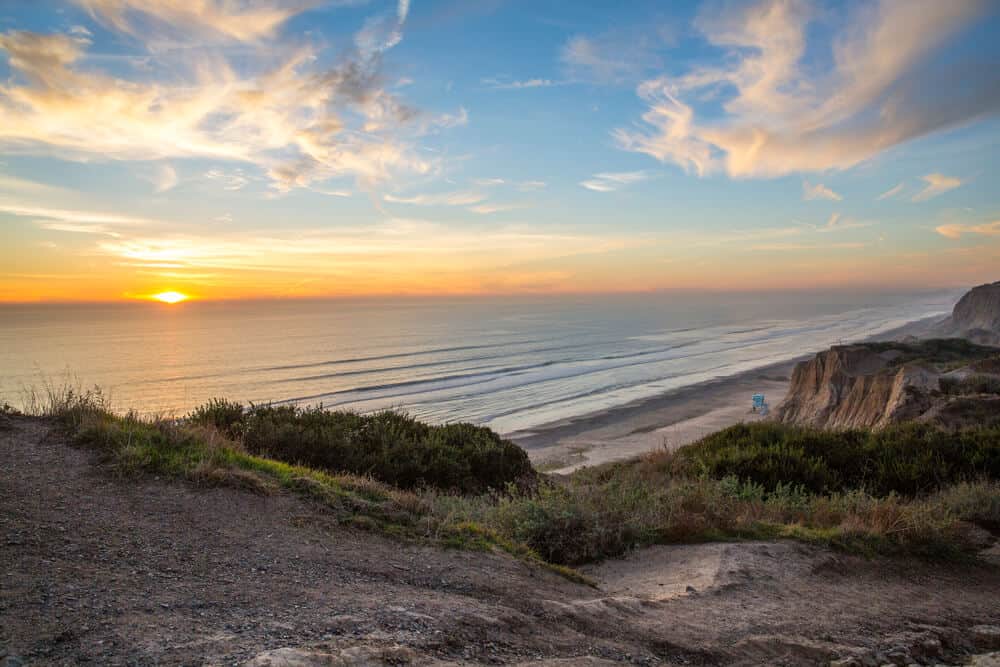 Location: 5200 S Pacific Coast Hwy, San Clemente, CA 92672
A stay at the San Onofre Bluffs Campground may not be five-star campgrounds, but many sites do offer you a view of the ocean. There are multiple beach access locations to 3.5 miles of undeveloped beach, family-friendly activities, and world-class surfing to fill your days.
The 175 campsites that sit next to Route 101 offer guests picnic tables and fire pits.
Throughout the campground, there is drinking water, pit toilets, and outdoor cold showers. There are no hookups for RVs, but there is a dump station. The sites can accommodate RVs and trailers with a maximum length of 24 feet.
Not all sites have an ocean view, but you won't be disappointed if you reserve spot 1 – 23 or 105 – 112.
The campground is pet friendly.
Note that the park is closed to camping each year from October 1st through May 15th.
Silver Strand State Beach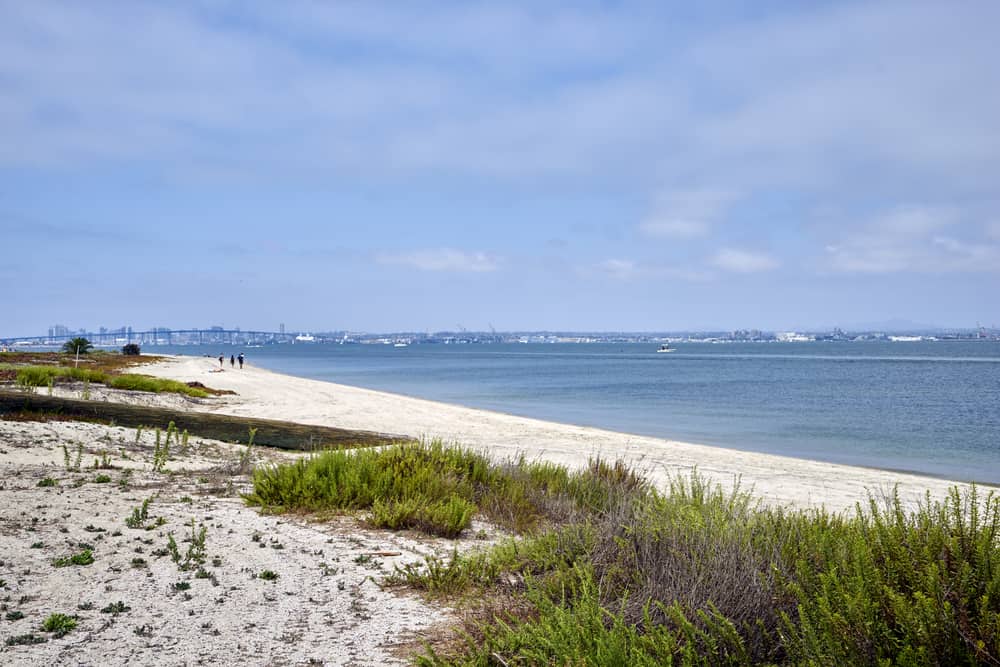 Location: 5000 CA-75, Coronado, CA 92118
The Silver Strand State Beach campground is strictly an RV and trailer campground with 135 sites that sit along the oceanfront. Campers must have a built-in sink, potable toilet, and wastewater holding tank.
Unfortunately, tent camping is not permitted here.
For those who want a beachfront spot, reserve site 101 – 137.
While here, spend time walking or bike riding along the Bayshore Bikeway or mosey around Coronado for fine dining and shopping.
Pets are permitted in the camping area, but not on the park's beach or bayside.
Pin This Guide to Camping Near San Diego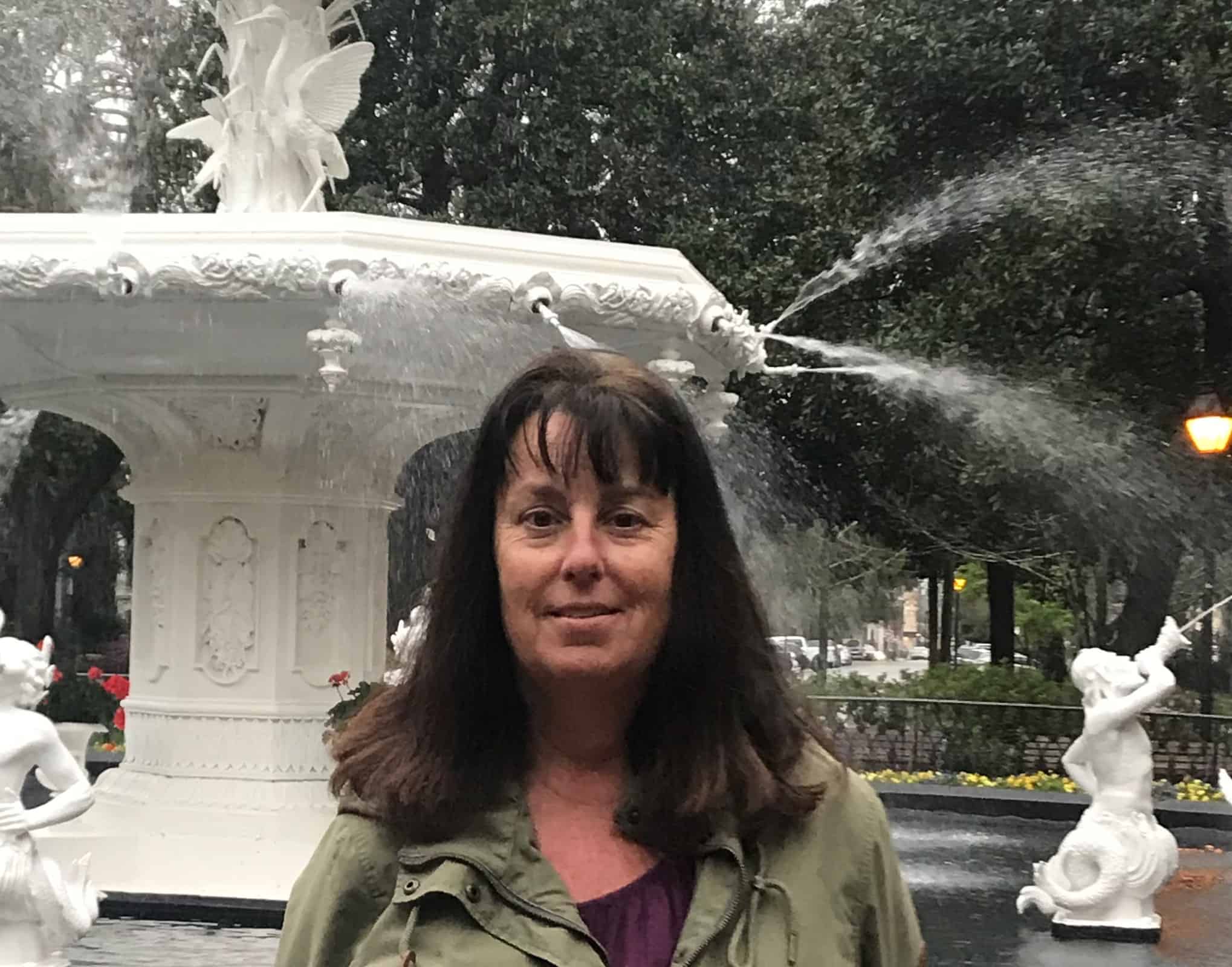 Laura Gray is a freelance writer and retired elementary teacher based in Norfolk, VA.  She spends her summers enjoying the shores of the Chesapeake Bay, traveling the world, and exploring the beautiful United States. Her favorite places to visit are National Parks, waterfalls, and lighthouses.