When people think about California, they often think about surfing and beautiful beaches. Well, if that's what you have in mind, Santa Cruz is the perfect synthesis of them both.
Not only is Santa Cruz a mecca for surfers from around the world, it has some of the best outdoor recreation attractions in the state, including beautiful coastal and redwood hiking spots.
You can also access some amazing food, incredible microbrews, and killer live music!
Each part of Santa Cruz offers something special. Having spent time living in Aptos just outside of Santa Cruz, I've gotten to know the city well.
No matter what adventure you seek, Santa Cruz has it. The bluffs of Davenport will leave you speechless. The redwood forests of Aptos have some of the best mushroom hunting in the world. And that's only the beginning.
The Best Things to Do in Santa Cruz
Get acquainted with the city with a drive down West Cliff Drive.
Note: This post contains affiliate links, which earn me a small commission at no extra cost to you if you make a purchase using one of these links. Thank you for supporting this free content!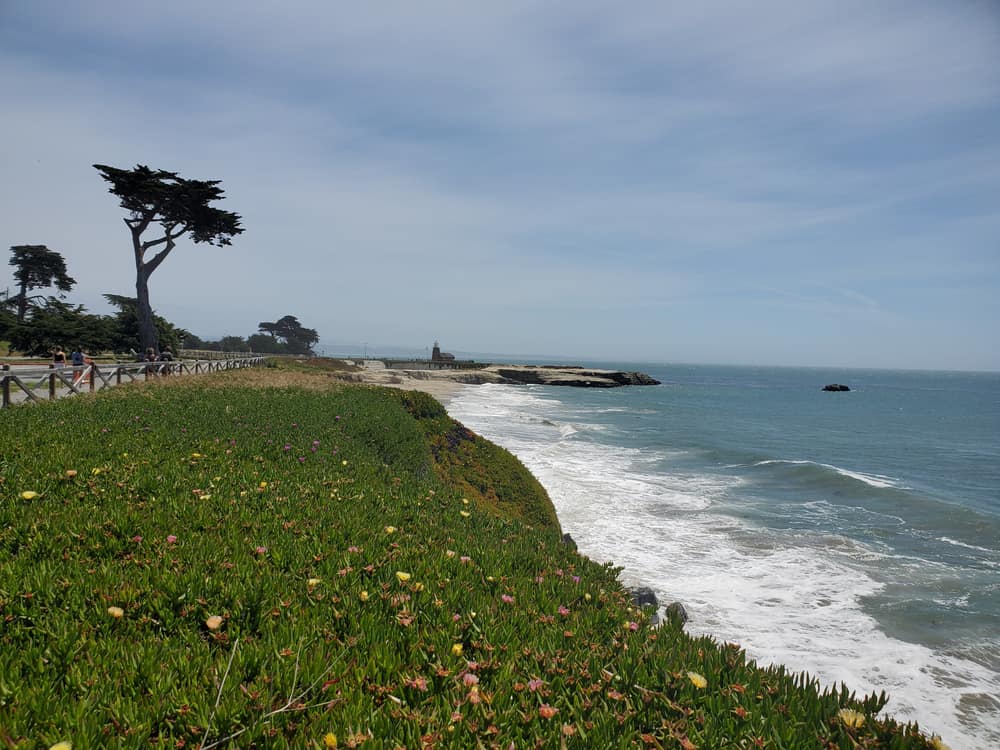 Head to the Pacific Ocean to drive on this short cliffside road. You will be able to see the boardwalk in the distance and gaggles of people sitting in the water, hoping to catch a wave. This road ends at the beautiful state beach, Natural Bridges.
There are a lot of places to park along the way where you can get out and hike along the cliffs. You can also stroll over to the lighthouse at Lighthouse Point or the Surfer Memorial Statue. These are some nice spots for taking photos.
West Cliff is lined with a bike trail, so if you don't feel like driving, perhaps biking will be your preferred method of transport. It is certainly one of the best ways to go!
Take the opportunity to visit Natural Bridges State Beach.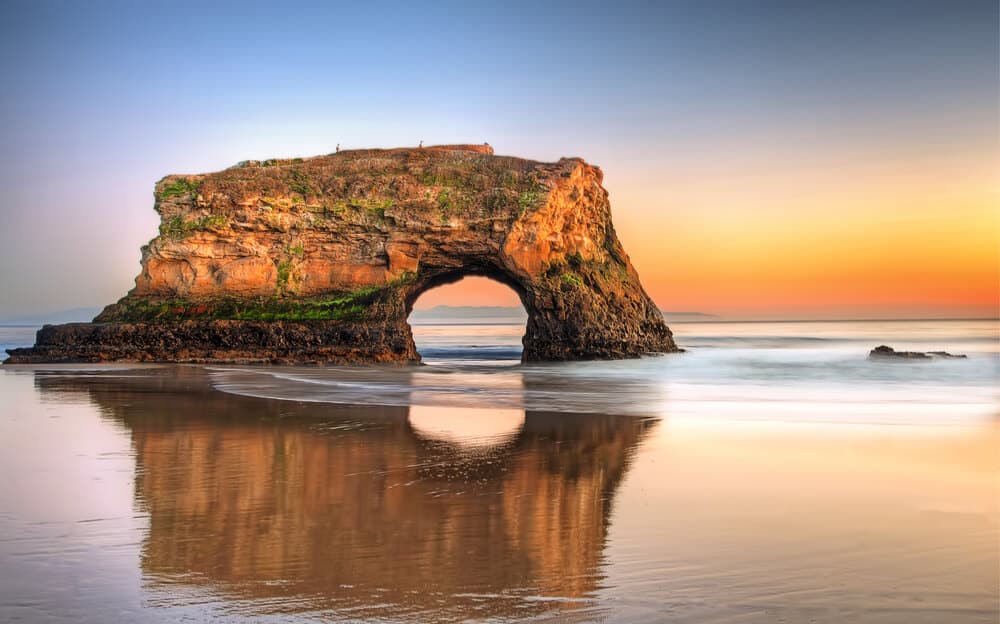 If you decide to take the drive down West Cliff Drive, it is only natural you should stop at Natural Bridges State Beach!
This is one of the most iconic beaches in Santa Cruz so it is a must-see for any visitor, no matter your itinerary.
Natural Bridges is a great spot for tide-pooling. You may get the chance to see starfish, sea slugs, and anemones. The Natural Bridges State Marine Reserve runs into the park so the waters here are pristine.
From the beach, you may also see seals, sea otters, and if you are very lucky, even migrating whales off in the distance. There is also a lifeguard at this beach, making it ideal for swimming in the wild waters of the Pacific… if you can brave the chilly waters!
Visit the Monarch Grove.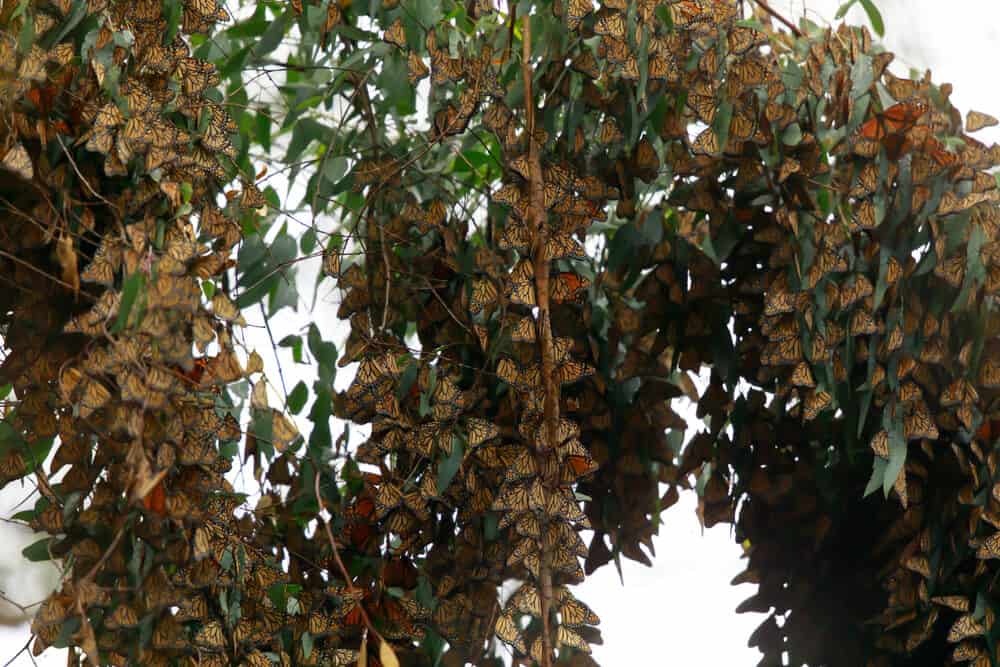 Another highlight of this lovely little park is the Monarch Grove of eucalyptus trees.
Here is where you can see thousands of Monarch butterflies nesting in the trees as they migrate during the period from October through February. If visiting in winter, it's one of the top things to do in Santa Cruz!
It is required that you remain quiet in this area, which creates an incredible experience as you look up in wonder on the viewing deck at the thousands upon thousands of butterflies.
Even if you are visiting outside of the migration season, the grove has a nice short hike. You will be uplifted by the smell of eucalyptus and a view of a small pond inhabited by ducks.
Head over to Pacific Avenue for amazing food and shopping.
Pacific Avenue and the surrounding few blocks are chock full of restaurants, shopping, and galleries. There are multiple surf shops including O'Neill, which is based in Santa Cruz!
Some of the best eating in Santa Cruz can be done on Pacific Ave. Plus, the Farmers Market happens on Wednesdays nearby on Cedar Street. Bookshop Santa Cruz on Pacific Ave. is also stellar.
This is also where you will find the majority of Santa Cruz nightlife happenings. The Catalyst Theater hosts some of the most incredible musical acts from around the world. There is also music at the Blue Lagoon regularly if you prefer to check out the local music scene.
If you want to keep it more low-key, head over to Landmark's Nickelodeon Theater. This is a fun option if you want to catch an indie movie in an old theater. Plus they have artisanal snacks, which are awesome!
As you can see, this area of Santa Cruz is one of the main hubs, and there are many things to do in Santa Cruz's center.
There are people from all walks of life hanging out on the streets of downtown. You will gain an understanding of the surfer and hippie vibes this city is known for. You will probably end up here whether you are trying to or not!
Get your adventure on and head to Davenport.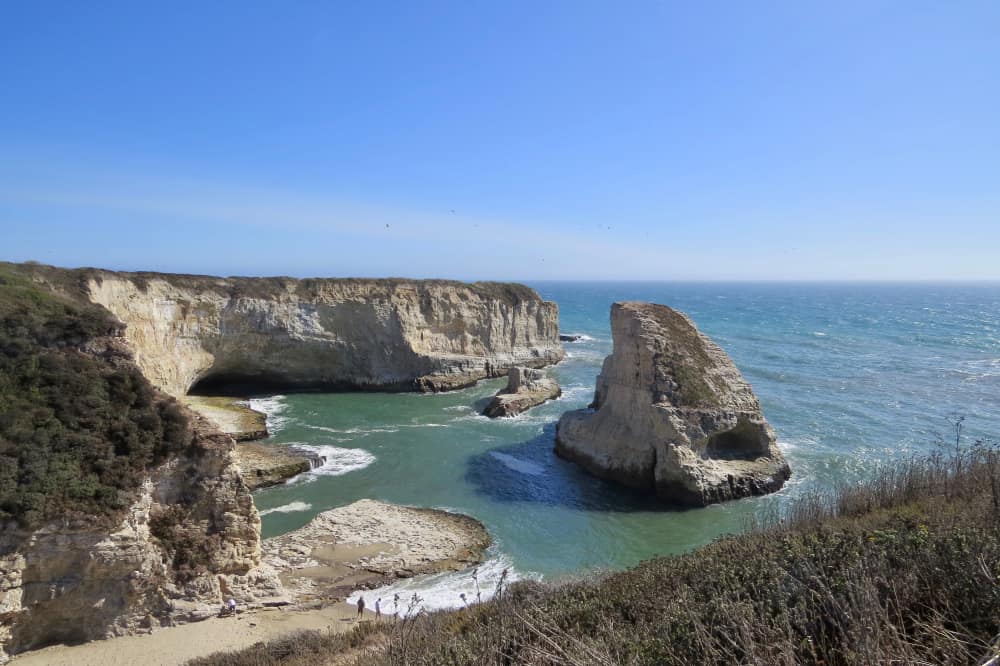 Not only is Davenport just a short 15 minutes from Santa Cruz, but it is off of one of the most scenic drives in California.
The section of the Pacific Coast Highway (PCH) that runs from Santa Cruz to San Francisco offers non-stop jaw-dropping views.
Adventure slightly north of Santa Cruz to experience some of the wonderful PCH. It is overflowing with options to reach the beach or an inspiring view from up above.
Shark Fin Cove is one of our favorite stops along the PCH in Davenport. It is named for a rock formation that sits just off the shore and looks like, you guessed it, a shark fin.
There is a little bit of a walk to get down to the beach. Expect it to take 10-20 minutes.
The tide-pooling is out of control, especially when the king tides come around!
This is just one suggestion many beaches out by Davenport. See our article on Santa Cruz hikes for some more ideas.
Gather up your foraging basket and head to Nisene Marks.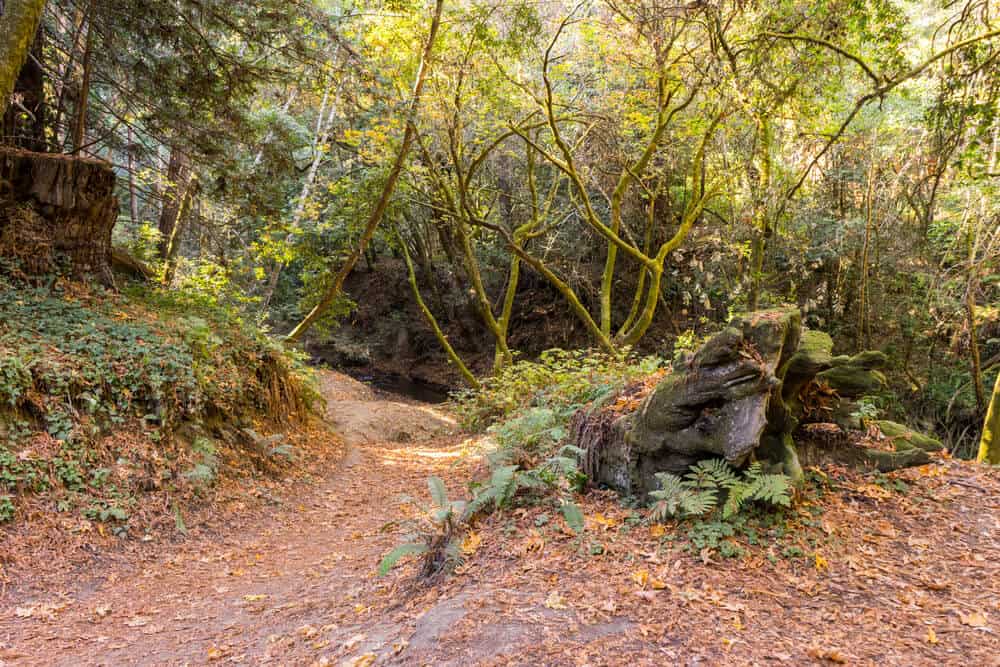 The forest of Nisene Marks State Park is a storybook-worthy wonder. The canopy of the forest will embrace you as you walk on pine needle-laden paths observing moss-covered trees.
There are old-growth coastal redwoods that have ancient, amazing energy. There is an impeccable selection of edible mushrooms to find. Can you say chanterelles?
Even if you are not a mushroom hunter, there are miles of hiking or biking to explore. The Aptos hills contain some of the best mountain biking tracks around.
Hike in Nisene Marks.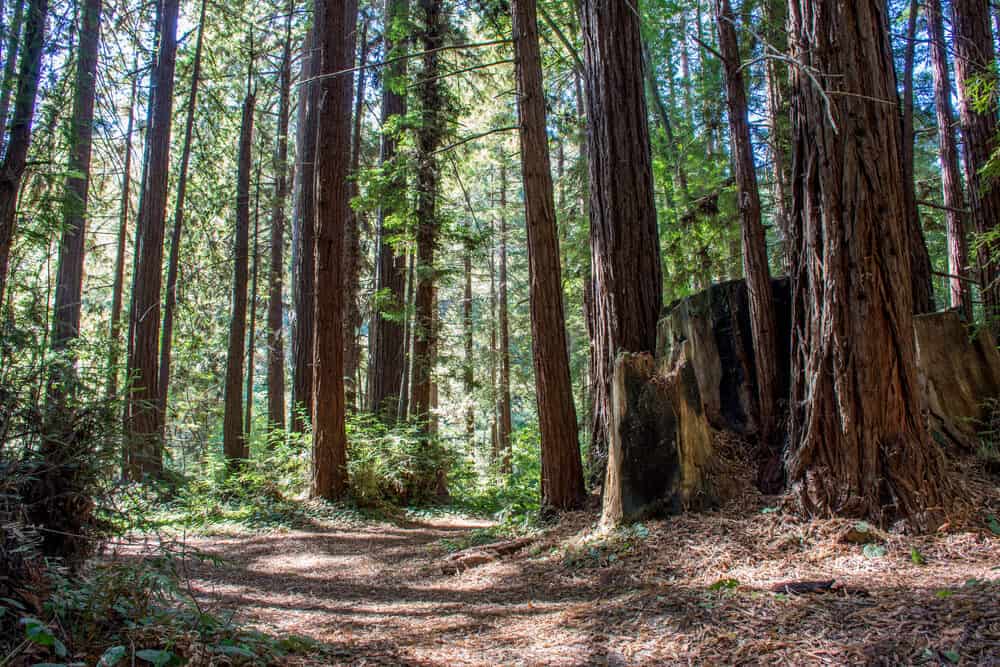 Looking for a hike? You may want to hike to Maple Falls. This hike is dreamy. Imagine walking over moss-covered bridges and fallen redwoods as you wind your way to the falls.
It is well worth the almost 8-mile round trip. Be aware that it takes several hours to complete this hike, so carve out a good part of your day should you chose to do it.
If you have less time, the Old-Growth Trail is a great option. You will have the opportunity to explore the forest, spend time near Aptos Creek, and visit the tiger lily garden.
Go to Nisene Marks for a chance to unwind and forest bathe. Trust us — you will feel renewed by this enchanting park!
Take a journey through time at the Santa Cruz Beach Boardwalk.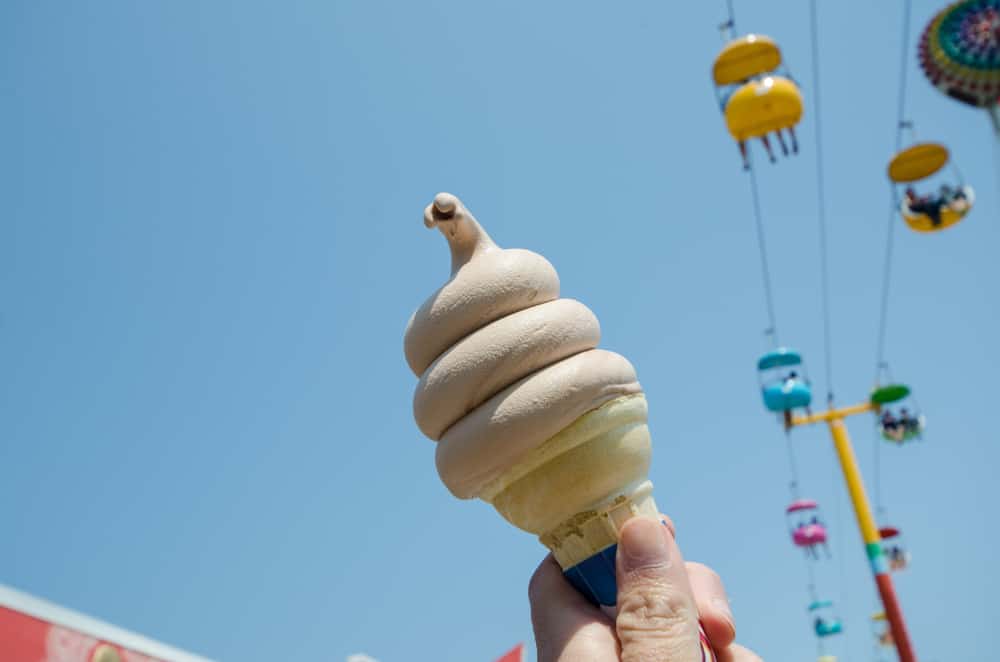 The Santa Cruz Beach Boardwalk is one of the only original boardwalks left in California!
It was built in 1907, and it is the oldest amusement park in California. You can experience the history as you walk through the amusements, games, and rides.
The boardwalk features games from the early 1900s, as well as mini-golf under the high ceilings at Neptune's Kingdom. There are also many carnival-style games and two arcades.
Their ocean-view firepits are an excellent place to convene while enjoying a snack from the boardwalk. It is a local custom to enjoy garlic fries along with other classic boardwalk food like corndogs and cheeseburgers, plus there are a few options for Asian foods.
Many places are selling local wine and beer to wash down your tasty food. You can also enjoy desserts, candy, and chocolates as well — or a classic soft-serve ice cream!
Ride the Giant Dipper.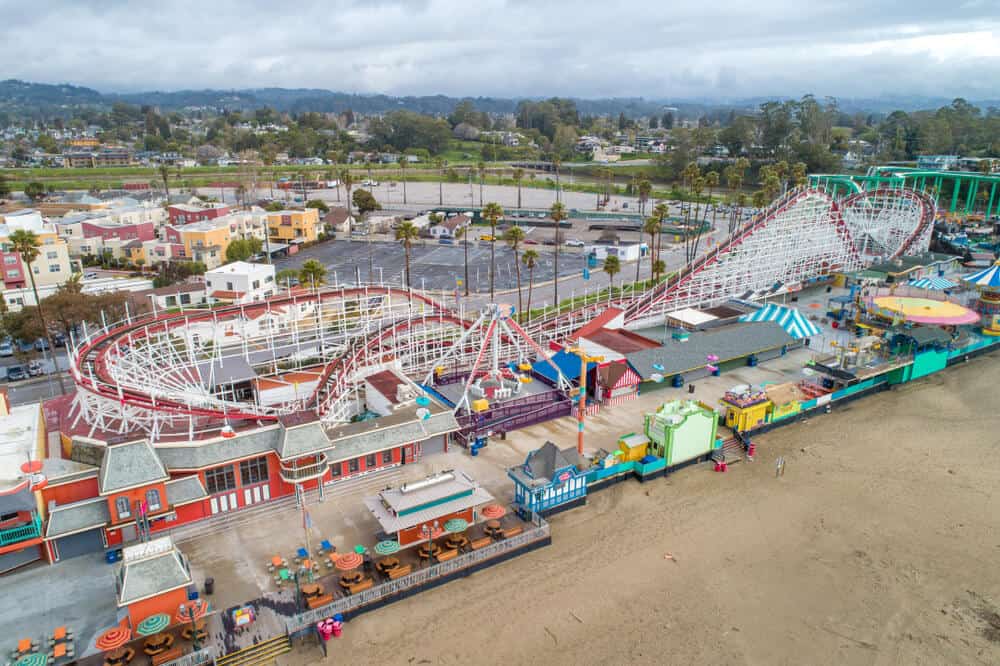 One of the highlights of a visit to the boardwalk is the Giant Dipper Rollercoaster!
This ride, along with the merry-go-round, is a National Historic Landmark. It first opened in 1924. At the time it was considered a wonder. It still is.
As you wait for your turn, displays explain the history of the boardwalk and the coaster. It is an excellent rollercoaster!
Ride the rails at Roaring Camp Railroads.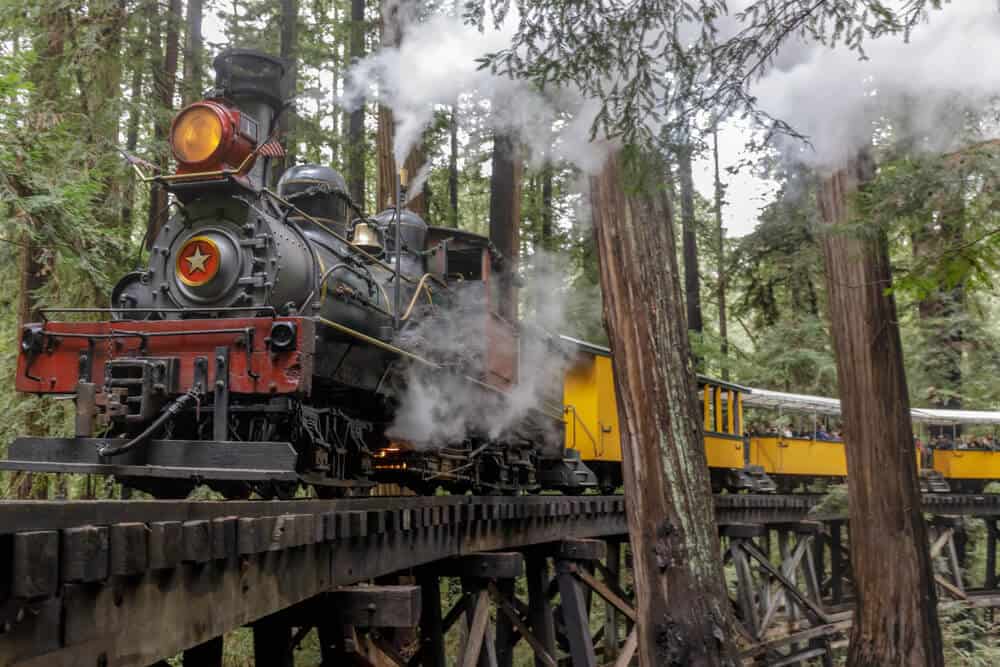 The railroads used here are part of a now mostly closed rail system that was originally built to haul redwoods for milling.
These steam trains are authentic, dating from 1890. There are a couple of routes you can enjoy. Either way, you will get to experience a magical ride through the redwood forests of Santa Cruz.
One of the routes you can ride will take you to the boardwalk. This is a really fun way to travel to and from the Santa Cruz Beach Boardwalk.
It allows you to be able to ride down from Felton into SCZ, enjoy the boardwalk for a few hours, and then ride back to your car. You will cross over bridges and under tunnels enjoying precious pine-filled landscapes.
The other route will take you high up in the Santa Cruz Mountains to the top of Bear Mountain. This ride is insanely scenic as you chug along and up the mountain. You will learn the history of the area while you ride. Both options are picturesque so you cannot go wrong!
Relax at the wharf.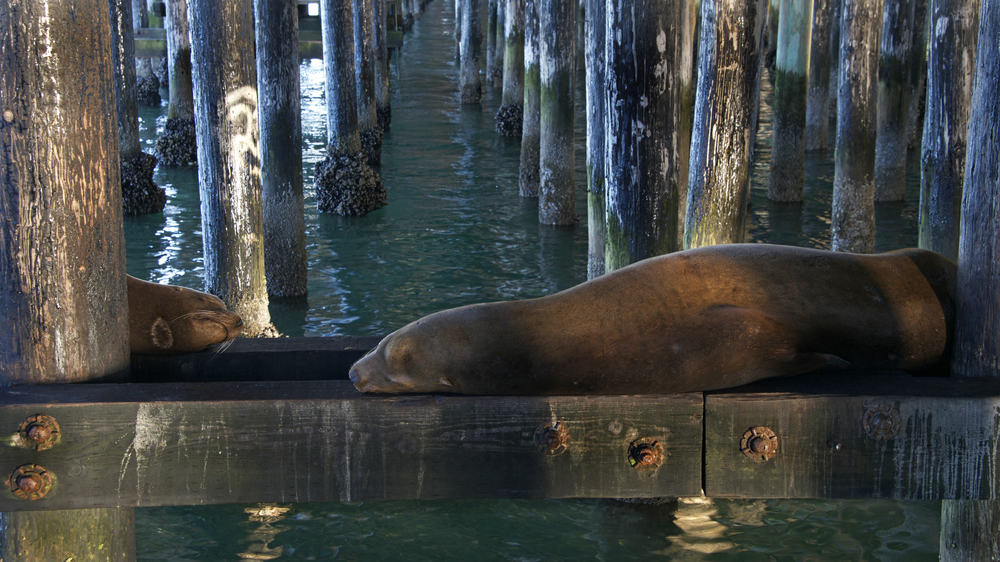 The pier is adjacent to the boardwalk and is absolutely worthy of any Santa Cruz excursion. There are shops and restaurants all along the wharf, and you will see many people fishing off of the pier as well.
The restaurants are mostly seafood-focused, so this is your spot if you are looking for seafood! You can choose from many options for a sit-down dinner.
There are also a couple of places with walk-up windows. They are perfect for grabbing a delicious meal to eat on the wharf while watching the water for sea lions or otters.
You will see the sea lions for sure! There are multiple sea lion portholes on the wharf. You will be thrilled to see them resting on the planks of the pier or swimming playfully in the water. Yes, they are loud, and they are smelly. They are also magnificent creatures that are interesting to observe.
Sip on beers at one of the local breweries.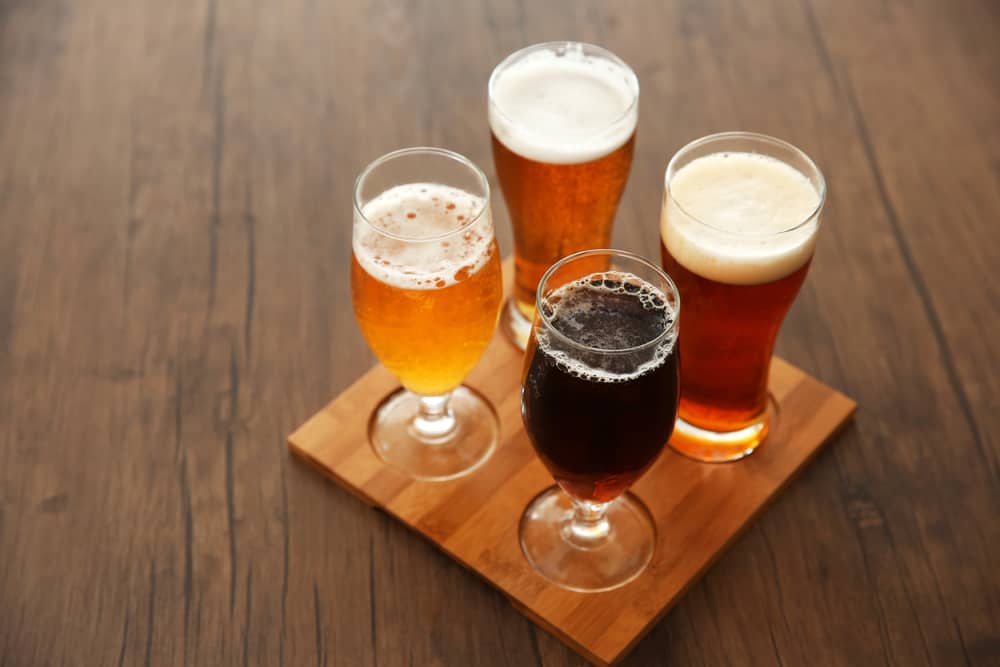 Santa Cruz is home to many excellent breweries!
From Scotts Valley, Capitola, Soquel, or Santa Cruz proper you are sure to find a brew that entices you. You should check out our post on our favorite breweries in the area for a more in-depth look at Santa Cruz breweries.
With that, it is necessary to share a couple of local favorites. Humble Sea Brewing Company is one of them. We love their food menu too!
We also love Greater Purpose Brewing Company as they are committed to the community. A portion of every pour goes to organizations that are helping to improve the quality of life for Santa Cruz residents.
Our last quick tip would be to hit up Sainte Adairius Santa Cruz Portal. Their beers are exquisite with a menu to match.
Venture out to colorful Capitola.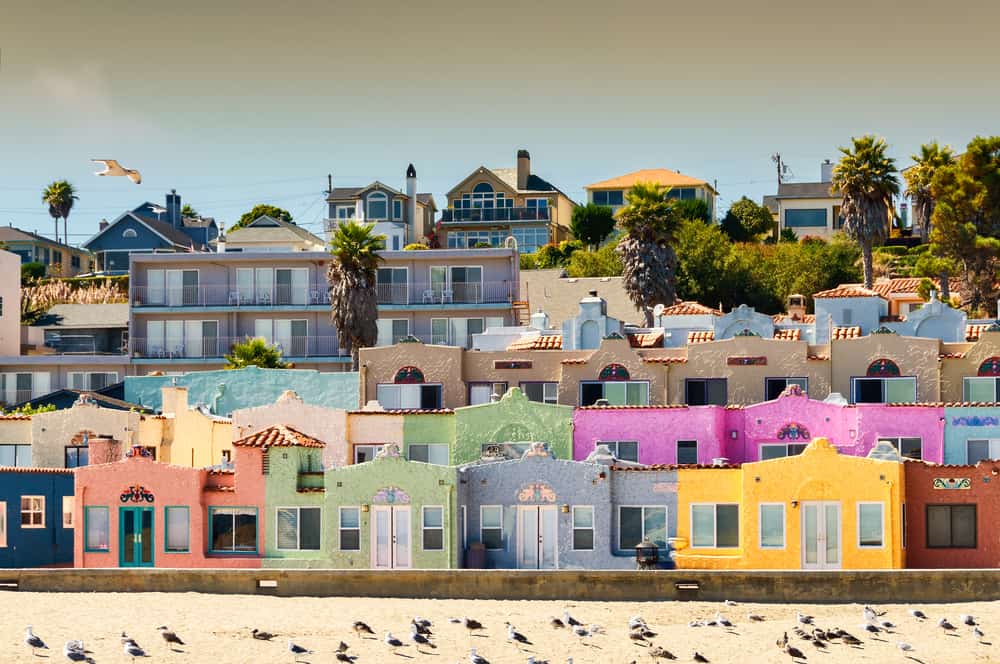 Capitola is right next to Santa Cruz, but it is basically a part of Santa Cruz. There are many upscale boutiques and restaurants here, so definitely come here if you want to feel fancy or are visiting Santa Cruz for a special occasion.
There is also decent nightlife where you can sometimes find DJs and dancing (in non-Covid times, of course.)
Regardless of the upscale vibe, you will still find enjoyable activities here, even on a budget.
As previously mentioned, Sainte Adairius Rustic Ales calls this place home. It would perhaps be nice to head there and grab some brews to enjoy at the Beach!
No matter what, Capitola Beach is a great spot to check out. One of the most quintessential Capitola images is that of the colorful homes nestled in the hills along Capitola Beach. It is sure to please the eyes — and the Instagram feed!
Rejuvenate your mind, body, and soul at a hot tub spa.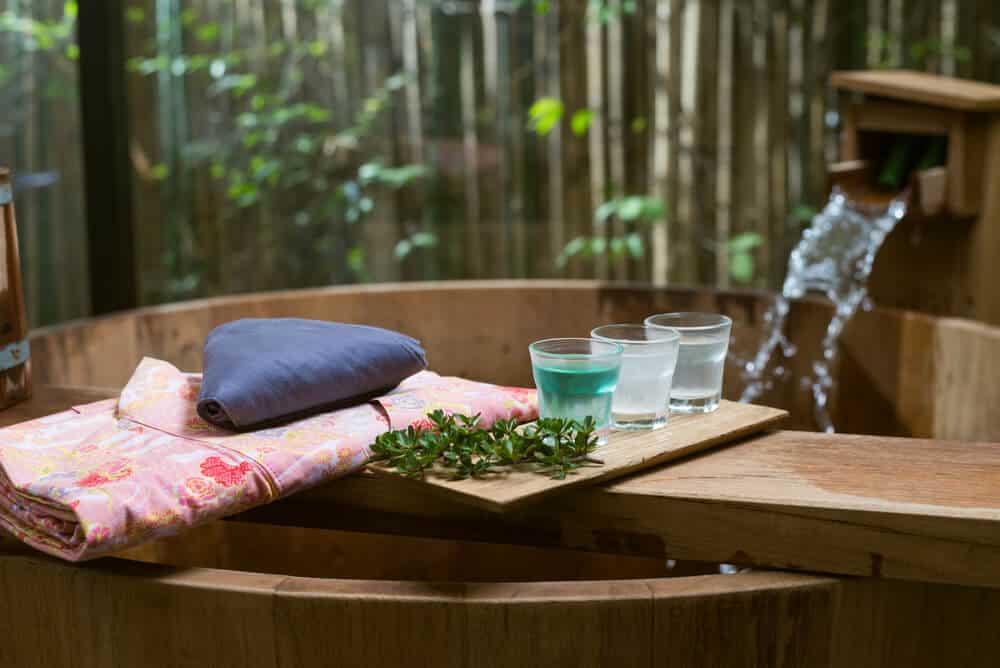 There are a few hot tub spas in Santa Cruz. This makes sense as wellness is a focal point for many residents of Santa Cruz.
This is also probably because it can get a bit chilly in Santa Cruz! The winter is especially rainy and chilly, with thick blankets of fog that often roll in. There is nothing like escaping the cold fog with a soak in one of these lovely spas!
They all offer massages (or other healing modalities) and delicious teas. One is even called the Tea House Spa. This spot allows you to soak as you look out into their manicured bamboo garden, enjoying some tea.
One hour in the tubs is quite affordable at all of the spas. They also all come complete with a private tub, a sauna, and a shower. This will give you the rest you deserve. And it is barely a splurge!
Enrich your mind with a trip to the UC Santa Cruz campus.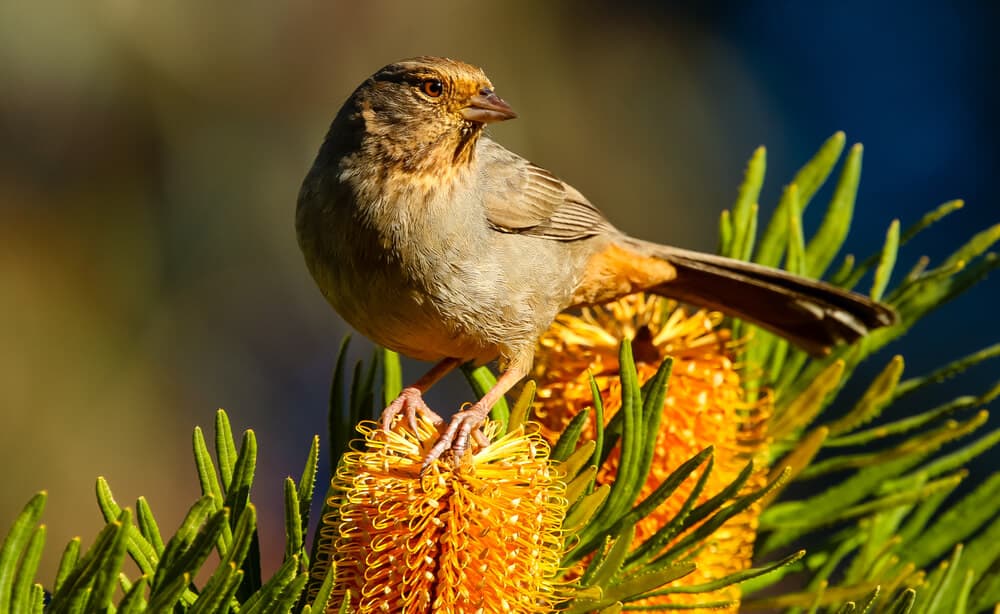 UCSC is one of the main arteries of Santa Cruz. Yes, this is a college town in a lot of ways. You will see that as you explore!
One of the perks of being in such a place is the fact that you can also take advantage of the educational opportunities the university provides.
The UCSC Arboretum is a fruitful (literally!) place for botanical education. It is a home for research on a myriad of plant species. There are many incredibly rare plants, as well as Mediterranean plants and plants from faraway countries like New Zealand.
Both the arboretum and the USCS Coastal Science Campus are situated nearby the Monterey National Marine Sanctuary, providing a deep connection to the coastal waters of Santa Cruz.
There are also beautiful trails throughout the campus, plus the Seymour Marine Discovery Center resides here. This science museum features touch pools and aquariums.
You will discover a deeper connection with the Pacific Ocean than you knew was possible when you visit Santa Cruz!
Lace up your hiking boots and head to Henry Cowell Redwoods State Park.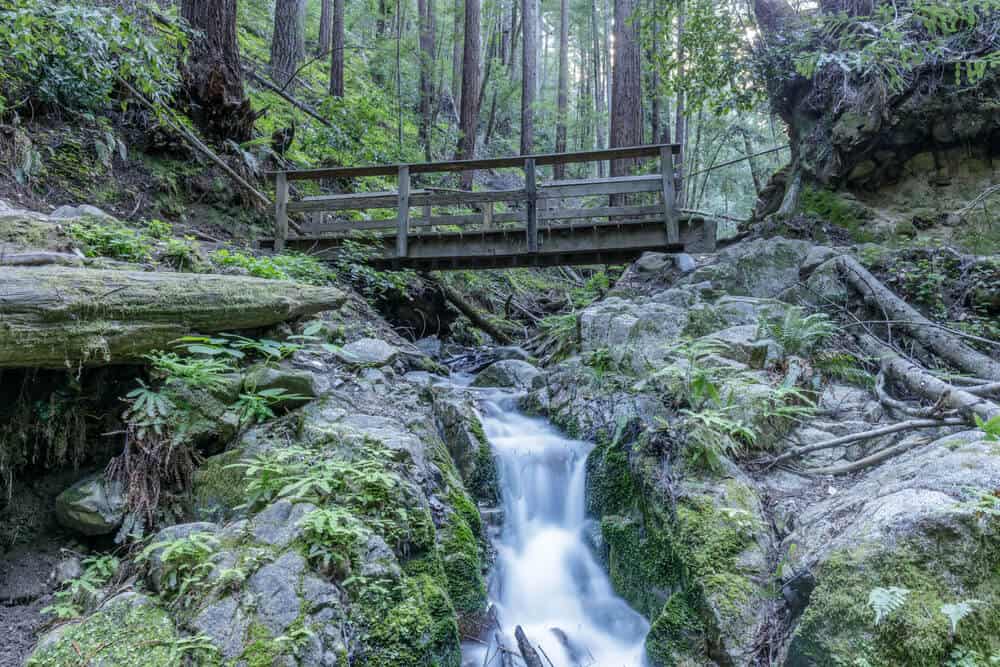 This park is almost as magical as Nisene Marks! There are many options for hikes of all difficulty levels, plus they have camping. Heads up: it is the only state park camping in Santa Cruz, so plan early if you want to camp here.
No matter whether you visit Henry Cowell for a day or a few nights camping, it is sure to invigorate you with its grounding energy and gorgeous sights.
The Redwood Grove Loop is ADA-compliant and less than a mile long. This is great for those who use wheelchairs or parents with strollers.
What's more, it's the perfect access point for viewing some old and famous trees! You can step inside the famed Fremont Tree and walk among ancient arbors.
If you want to go deeper into the park, you have many choices for doing so. There are beautiful, well-maintained trails that bring you past wildflowers and creeks, winding you through this precious forest environment.
One of our favorite hikes is the Four Crossings Trail. It is named so as you have to cross 4 different creeks or rivers along the way. These river crossings are not always obvious, so bring a map.
Always bring a day pack when you hike. When visiting wildlands, without fail, you must always leave no trace. Pack out what you pack in.
Learn Native American history at Santa Cruz Mission State Historic Park.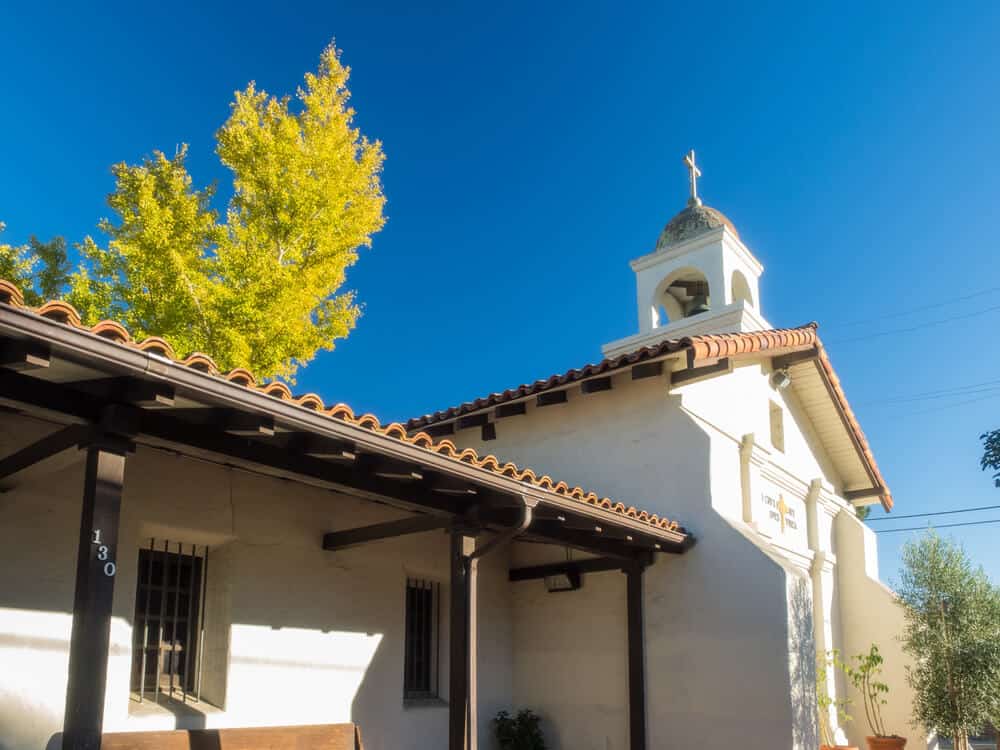 This is a very enjoyable location for great views of the city and its lovely gardens. It is also a nice place to have a picnic. You can also bring your dog to the outside areas!
The main building is a restored version of the original adobe that was built by Native Americans. The mission has a long and complex history. It was founded by Franciscans in 1790.
However, the history here is not something that brings a lot of feelings of pride or happiness. The Ohlone and Yokuts tribes were forced to build the mission for the Franciscans. Essentially, the mission was built on slavery.
The Native Americans who built this mission faced harsh punishments by the Spaniards for any perceived disobedience. Just as tragically, many Natives lost their way of life, which they had maintained for centuries prior to colonization.
The State Historic Park has made it its mission to reevaluate our past and honor the struggles of the original Californians, our Native populations. While it's not perfect, it's a continual work in progress of learning and unlearning. You can learn more about this at the museum and exhibits.
Defy gravity during a visit to the Mystery Spot.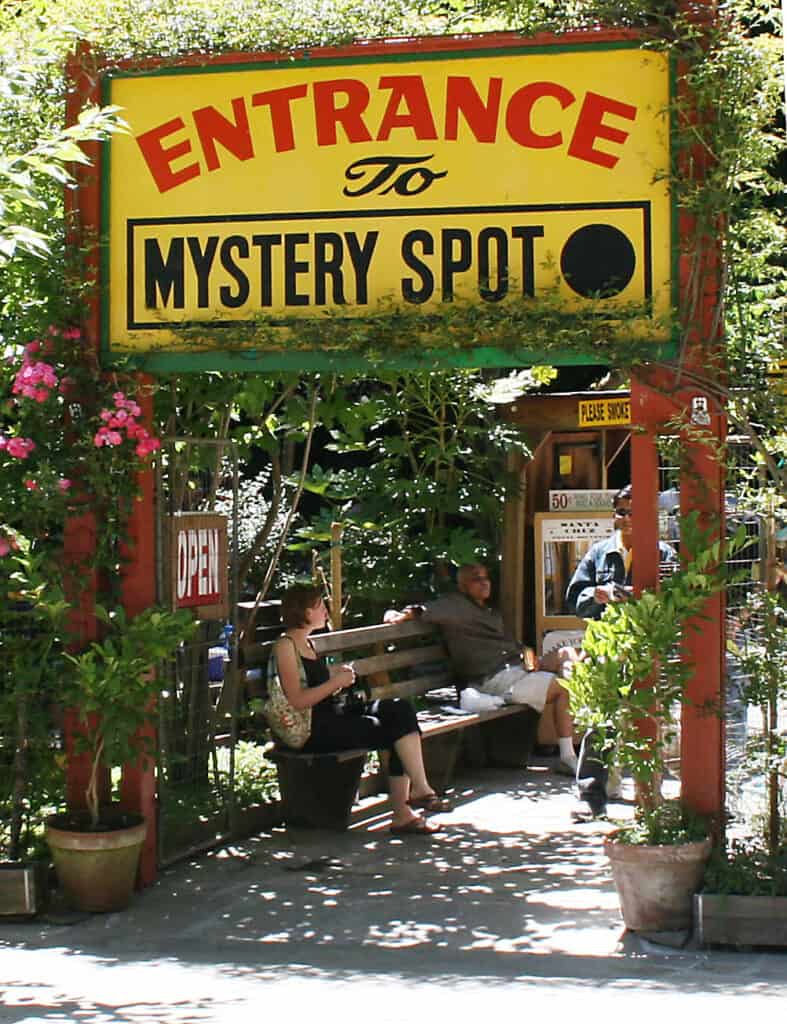 You will see Mystery Spot bumper stickers on cars, light posts, and street signs all around Santa Cruz. It is so prominent that you will feel you have no choice but to visit this quirky spot!
It costs less than $10, which is awesome for budget travelers. Admission gets you free parking, access to hiking trails on the grounds, and a full tour explaining the phenomenon that occurs here.
It is a great place to bring snacks and hang out for a little bit. They also have a gift shop.
You may see water run uphill. You may grow taller than your really tall friend for a moment. You will visit the cabin that they tried to build on this property. It was never completed, and when you visit here, you will learn why! You will be entertained and confused by the Mystery Spot.
Hit the water for an ocean adventure.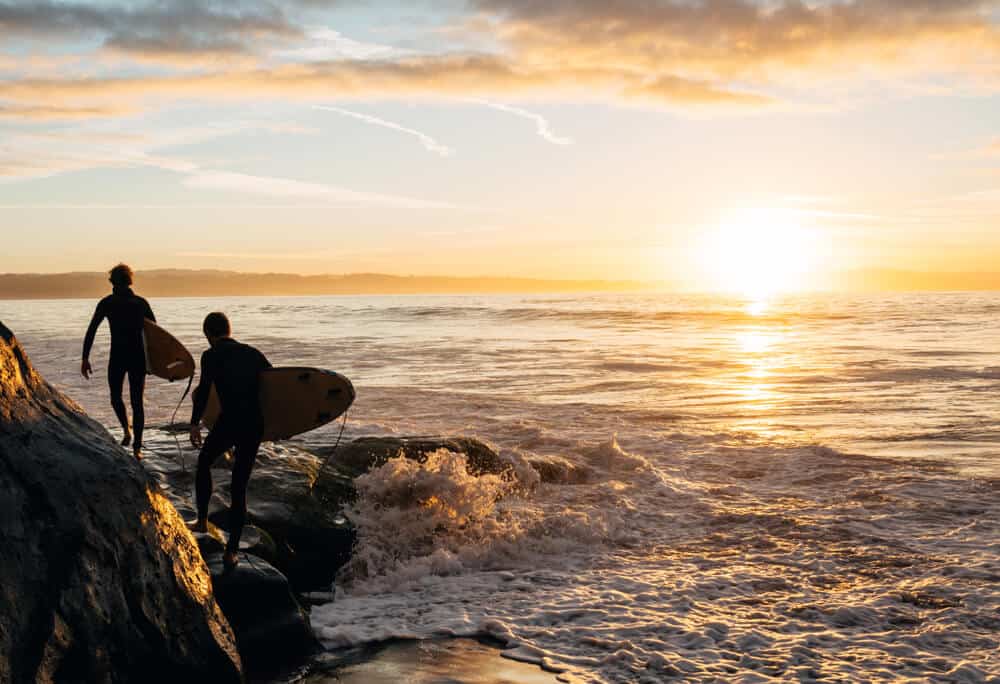 There are many options for getting out on the water in Santa Cruz. One of the most popular is, of course, surfing!
There are countless surf shops for you to gear up. You can also take lessons if you are a novice surfer. You can also rent kayaks and paddleboards at many of these surf shops.
Scuba dive beneath the waves.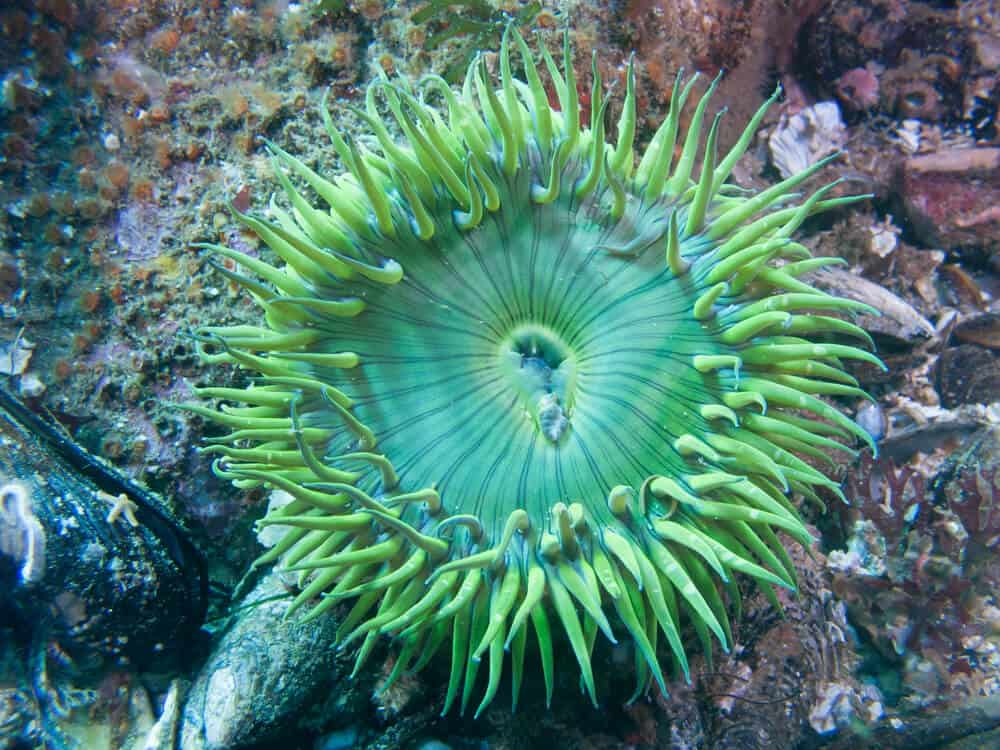 Another incredible aquatic thing to do in Santa Cruz is scuba diving!
The proximity to the Monterey Bay National Marine Sanctuary makes a scuba trip an incredible option.
The waters here are protected and overflowing with life. Swim around kelp forests with sea otters. Keep your eyes peeled for octopus. You can maybe even get certified to dive on your trip!
Hit the waters on a boat.
Finally, you may want to charter a boat for fishing, whale watching, or sightseeing. Whales and dolphins hang out in Santa Cruz all year round.
You will potentially see many of these creatures up close and personal. You may have the chance to catch tuna or salmon should you choose to fish.
No matter the choice of your adventure, getting out on the water is one of the best ways to connect with the ocean and the beauty of Santa Cruz.
***
Whether you hit the trails of the redwood forests or find a beach to lounge on Santa Cruz will inspire you.
This town has it all when it comes to landscapes. Take incredible pine-laden walks, view the chaparral of the high mountains, or climb the cliffs of the coast.
The restaurants and nightlife are sure to impress and satiate, too!
Santa Cruz is a place where artists and creators of all sorts come to connect. This is evident in the art you will find throughout Santa Cruz.
There are also many opportunities for personal healing and growth in this town. It is pretty magical here!
You will leave Santa Cruz with a lifetime of insight and memories. You will engage all your senses and find beauty in connecting with such a special place.
Pin This Guide to What to Do in Santa Cruz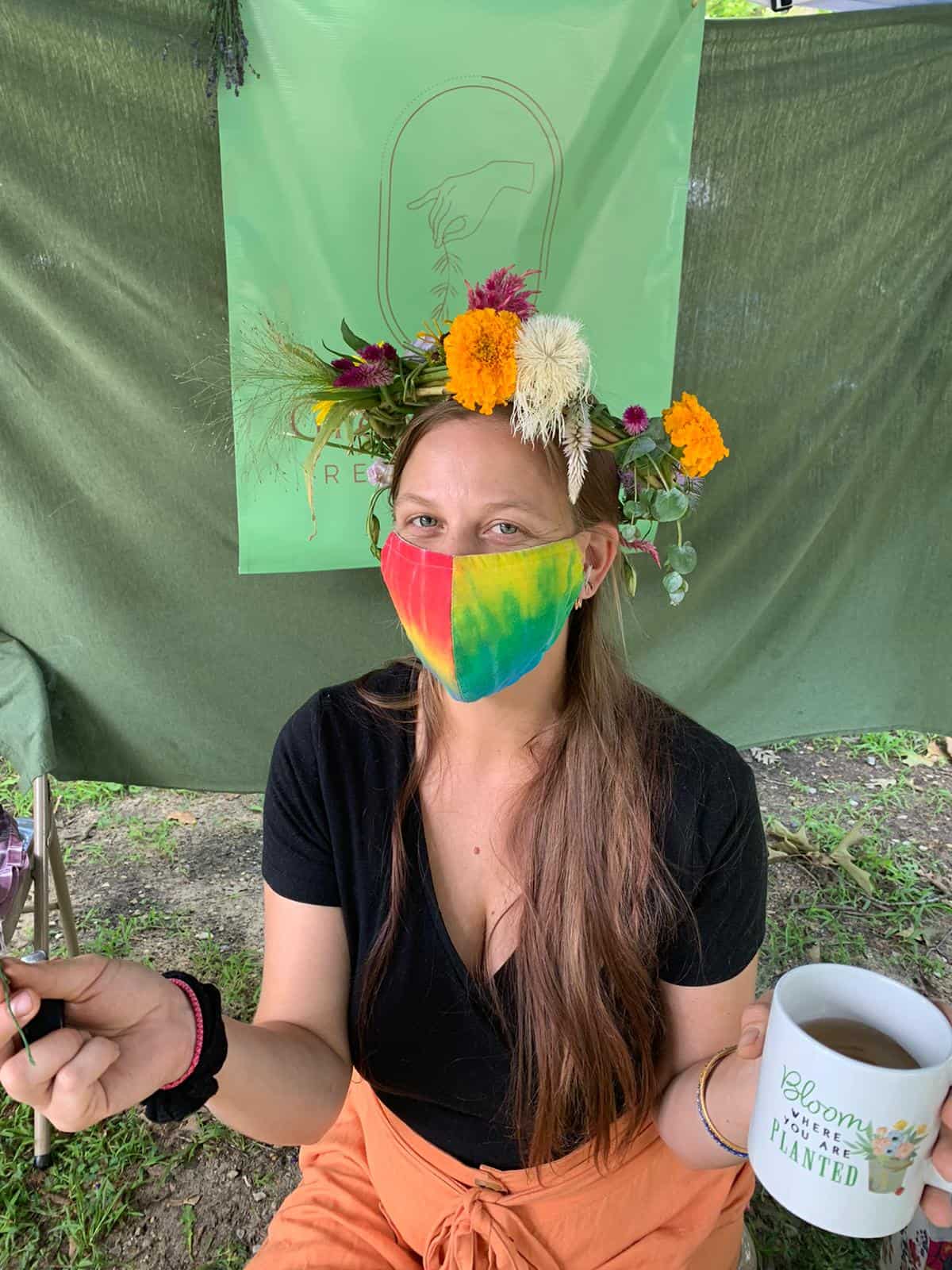 Allison is a writer, herbalist, musician, and lover of nature. She is an avid traveler and backpacker, having traveled throughout most of the United States and through parts of Asia and Europe. She has lived in Hawaii, Philadelphia, New Jersey, Boston, and of course, California. Allison has lived in California for 5 years, working on farms and in Yosemite National Park. She has been all over the state, enjoying many cities and of course, the many amazing outdoor wonders California offers. She currently resides in Aptos, Santa Cruz County, CA.