Santa Cruz is a popular coastal town on California's Central Coast. It is largely known for its surfing culture. It is an artist friendly location where much of the state's counterculture has evolved.
On top of this, Santa Cruz is extremely family-friendly and offers a wonderful classic beach town experience for all. There are many restaurants, parks and entertainment to enjoy on a weekend in Santa Cruz.
In fact, it is impossible to cover everything available to experience in Santa Cruz in 2 days. However, this guide will ensure you have a great time and hit the big spots!
Day 1 of Your Weekend in Santa Cruz
Start out with a drive down West Cliff Drive
Note: This post contains affiliate links, which earn me a small commission at no extra cost to you if you make a purchase using one of these links. Thank you for supporting this free content!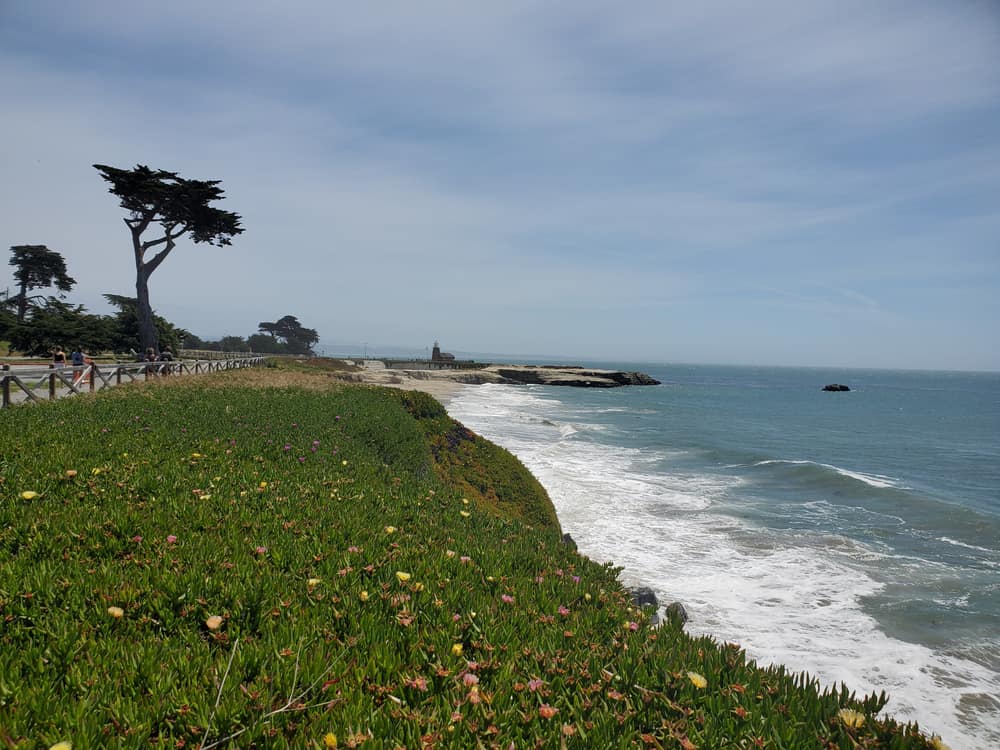 Begin on the southern end of West Cliff Dr. and go north towards Natural Bridges State Beach, which is where West Cliff ends.
Along the drive, you will be able to see the famous Santa Cruz boardwalk and Cowell Beach, where you may also see many surfers floating in the water hoping to catch a wave.
There are many places to park along the drive where you can get out and view the ocean from the cliffs. Downtown Santa Cruz and the Boardwalk can also be seen along this road. There is a bike path if you want to take a stroll or hit the streets on two wheels. You can also rent Jump Bikes and bike here (and all around Santa Cruz).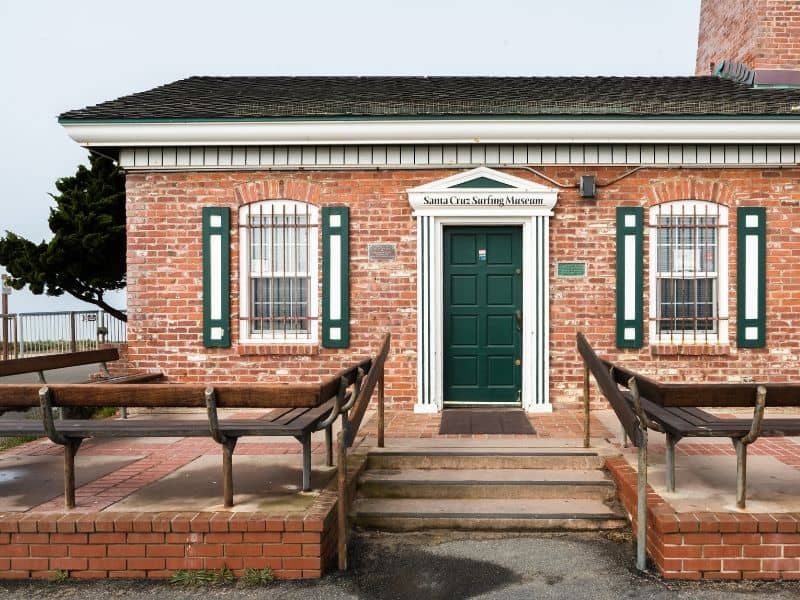 The Surfing Museum is also on this road, which is a cool spot if you are a fan of surfing or want to know more about the history of surfing. It's located in the historic Mark Abbott Memorial Lighthouse which is a beautiful photo spot in Santa Cruz.
This is a short but scenic drive that takes you along the rocky coastline past some of Santa Cruz's most iconic homes, including "The Dollhouse".
Visit the beautiful Natural Bridges State Beach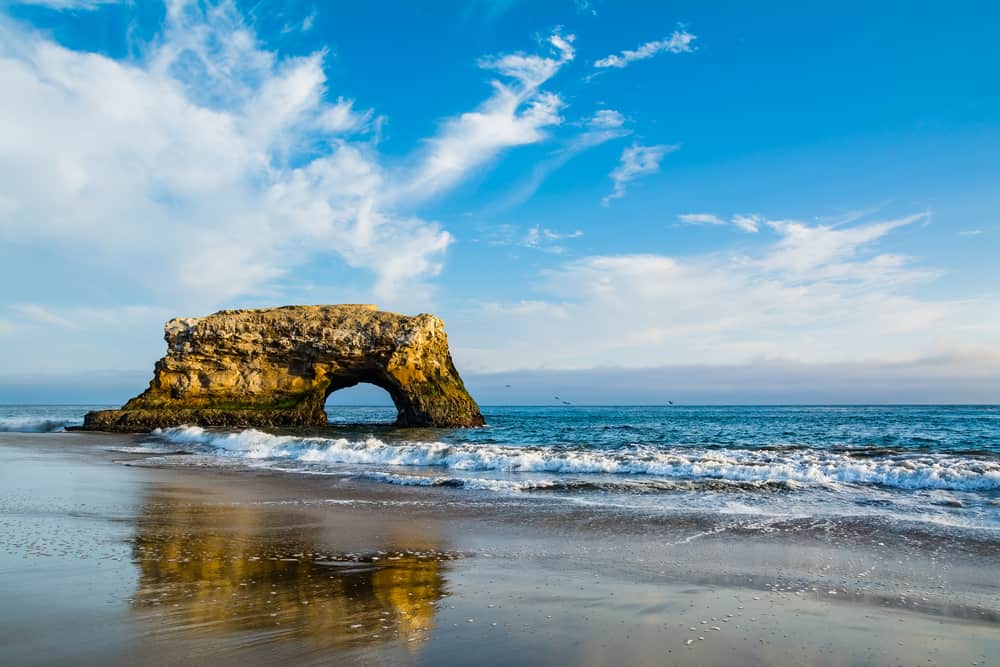 At the end of the drive, stop at Natural Bridges State Beach. There are beautiful stone "natural bridges" and a beach. Many flock here on warm summer days to relax and have a picnic.
There is also lots of hiking in the park, or you can go for swim. There is a lifeguard on-site to help keep you safe in the wild waters of the Pacific Ocean.
Another highlight of this state beach is the Monarch Butterfly Grove. From mid-October through December, the monarch butterfly migration makes their yearly stop in the eucalyptus trees of this park.
There is a short hike through the grove and a viewing platform to watch the butterflies from. Thousands of monarchs can be seen clustering together or flying overhead. When you enter this area at this time of year, it is almost silent. There is a true reverence by all who come to view these miraculous insects.
The hike through the grove is also quite nice, even when it is not butterfly season. Always be conscientious and respect the land you visit. Carry out what you carry in.
Have some amazing tacos for lunch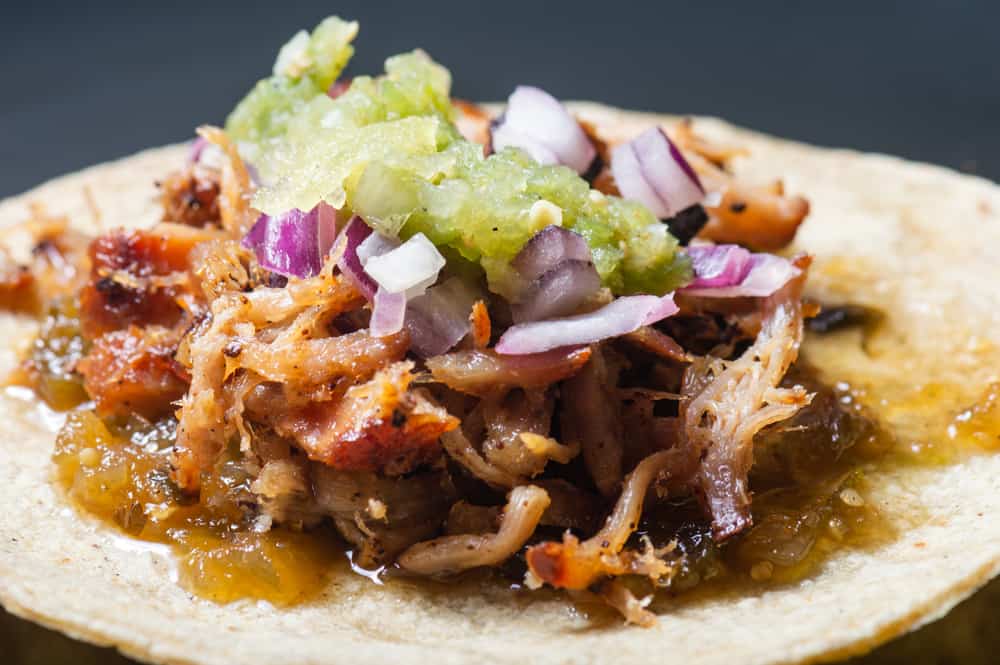 After spending a few hours at Natural Bridges and along West Cliff Drive, you may want to find somewhere to eat.
Las Palmas Taco Bar is right near there, along the way to the Santa Cruz Beach Boardwalk. They have some delicious tacos and local soda.
Las Palmas is right near the boardwalk where you can check out the beach there, too!
Check into your Santa Cruz hotel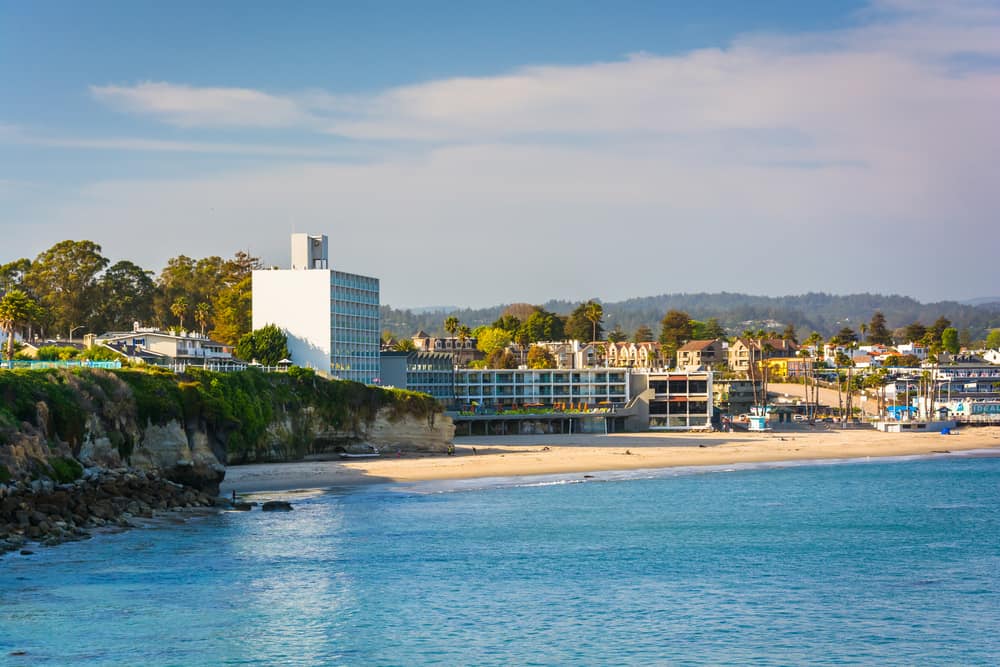 After these excursions, you probably want to check into your hotel room. There are countless hotels in Santa Cruz to choose from; we'll list a few of our favorites.
Laidback Beachfront Hotel: Dream Inn Santa Cruz
For a beachfront hotel right on the boardwalk and in the heart of the city center, Dream Inn is a fantastic place to stay! The decor is laid-back and modern yet tasteful, with a cheerful lobby decorated with surf boards and a vintage jukebox to give you those Santa Cruz beach vibes.
Rooms face out directly onto the Pacific Ocean, with stunning sunset views, and there's also a pool area overlooking the beach to relax in some privacy while still enjoying the beauty of a Santa Cruz sunset.
Given its location and amenities, it's a little pricy, but it's great if you're celebrating a special occasion on your weekend in Santa Cruz!
Historic, Charming B&B: Rio Vista Inn
For a historic place to stay in Santa Cruz while on a bit of a budget, you should look to the Rio Vista Inn & Suites, located in an adorable baby blue restored mansion. It's right in the heart of town, just a 5-minute walk from the boardwalk.
It's got intimate B&B vibes with just twelve rooms, each with their own en-suite bathroom for privacy.
Forested Spa Getaway: Chaminade Resort & Spa
If you prefer privacy and seclusion to being in the heart of the action, Chaminade Resort & Spa is a fantastic choice for you, located just 3 miles away from the Boardwalk but feeling like a world away in a forest canopy nest.
The grounds are beautiful and spacious, with tons of trees and open space, and the hotel is modern with phenomenal amenities such as a veranda with a fire pit, a spa and wellness center, and a year-round outdoor pool.
Take a rest there or head to the Santa Cruz beach to relax.
Enjoy dinner with a view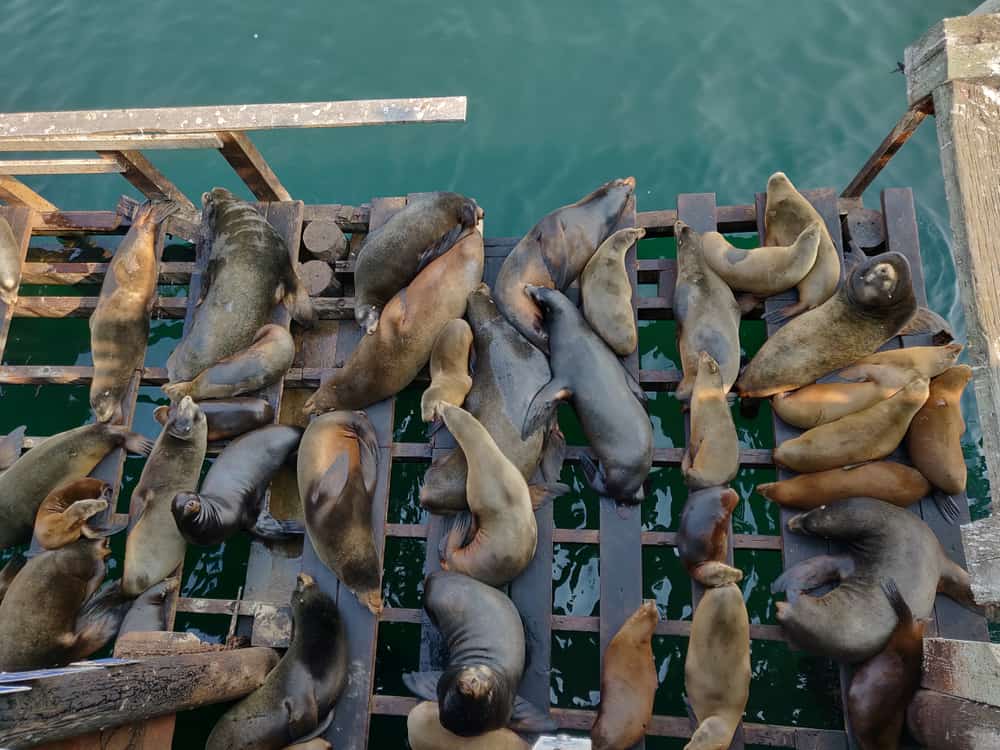 For dinner, I suggest Dolphin Restaurant on the wharf: it has a walk up window serving fish 'n chips, chowder, beer, and more. It is a great place to hang out on the wharf and have some delicious food while watching the sunset.
The wharf itself is an excellent stop on your first day in Santa Cruz. There are plenty of restaurants and shops.
Plus, it's also home to the Sea Lion Port Hole! There are sea lions that hang out under the wharf. Santa Cruz has made it easy to see them with their "port holes". These large and very cool animals are a major part of the California beach experience, so don't miss saying hello (from a respectful and safe distance)
Stroll the historic boardwalk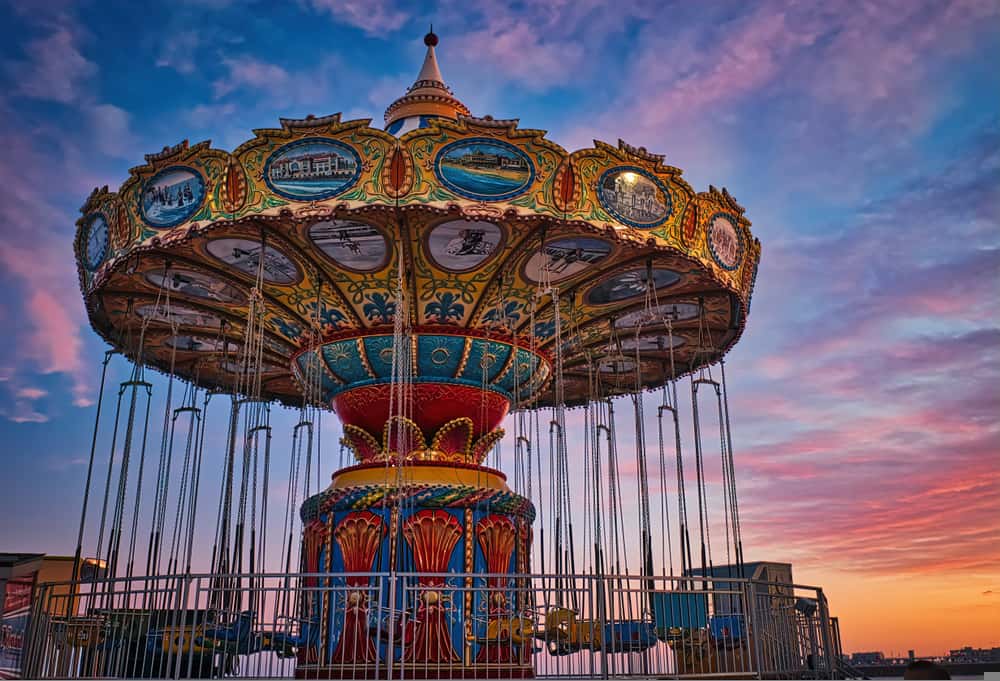 After the wharf and dinner, it is time to head to the boardwalk! Here, you will experience where historic Santa Cruz meets modern times.
The boardwalk was previously a popular railway stop for trains carrying redwood lumber. Nowadays, there is a rail ride for your pleasure that heads from Henry Cowell Redwoods State Park to the boardwalk. It's absolutely worth adding in if you manage your time well!
At the boardwalk, there are modern games and games from the 1920s. And of course, the historic roller coaster, The Giant Dipper! This roller coaster is one of the best in the world. This wooden coaster from 1924 does not fail to exhilarate. It is a national landmark, and once you ride it, you will see why! It's a true highlight of the Santa Cruz Beach Boardwalk Amusement Park, and a must-do on your weekend in Santa Cruz.
In addition to the Giant Dipper there are many other great rides like Double Shot and Shockwave, plus a myriad of kiddie rides. Beyond rides, you can find a mini golf course, a huge arcade (with awesome games and prizes) and carnival games.
There is also a bowling alley if you would prefer, located across the street from the Beach Street arcade entrance.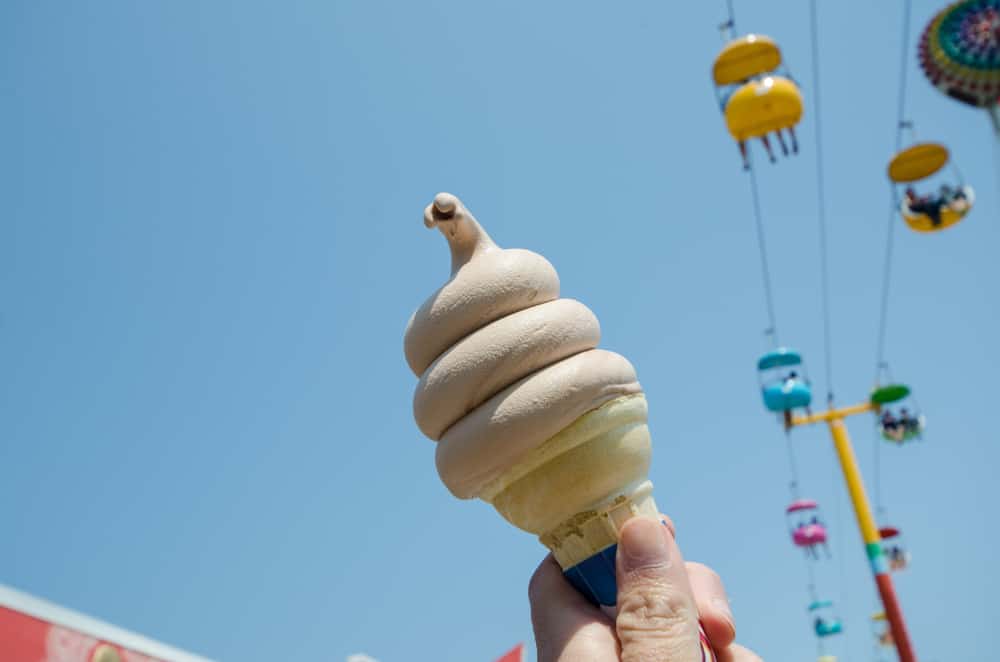 There are many food indulgences to experience at the boardwalk as well. Be sure to get some garlic fries — they're a local favorite. Enjoy cotton candy, ice cream or many other sweet tooth options. There is also beer and wine available. They have all the sights, sounds and tastes one would hope to experience on a classic American boardwalk!
In addition to the boardwalk, Santa Cruz is known for its live music options. The Catalyst is a venue right in downtown Santa Cruz and hosts acts from all over the world of many different musical genres. Moe's Alley and the Blue Lagoon also host many musical acts. Go see some music to extend your nightlife experience in Santa Cruz!
After a long, exciting, day, enjoy your rest and gear up for day two of your Santa Cruz weekend.
Day 2 of Your Weekend in Santa Cruz
Grab breakfast and walk down Pacific Ave.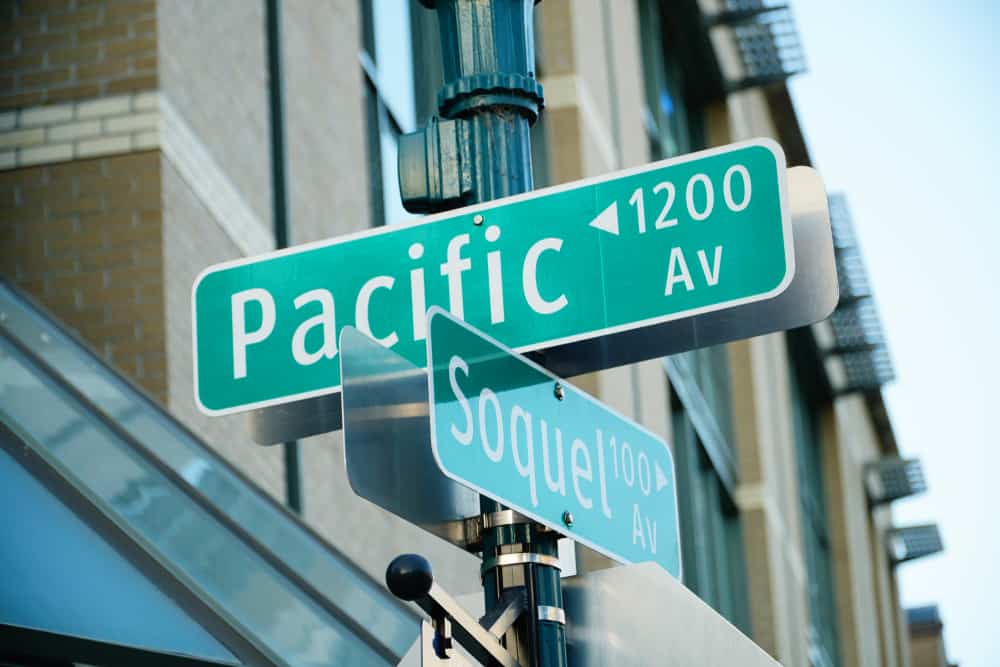 For breakfast and an early morning stroll, check out Pacific Ave. There are quite a few coffee shops, like Santa Cruz Coffee Roasters, for your caffeine fix and pastry options.
If desiring a brunch experience, check out Saturn Cafe where you can enjoy a plant-based menu, Bloody Mary's and a delicious diner-style breakfast. There are also a lot of other restaurants for any craving you may have.
Along with restaurants, Pacific Ave has many cool, eclectic shops and galleries in this shopping area. Check out Om Gallery, O'Neill Surf Shop, or the Sock Shop for a quirky choice.
Head to Wilder Ranch State Park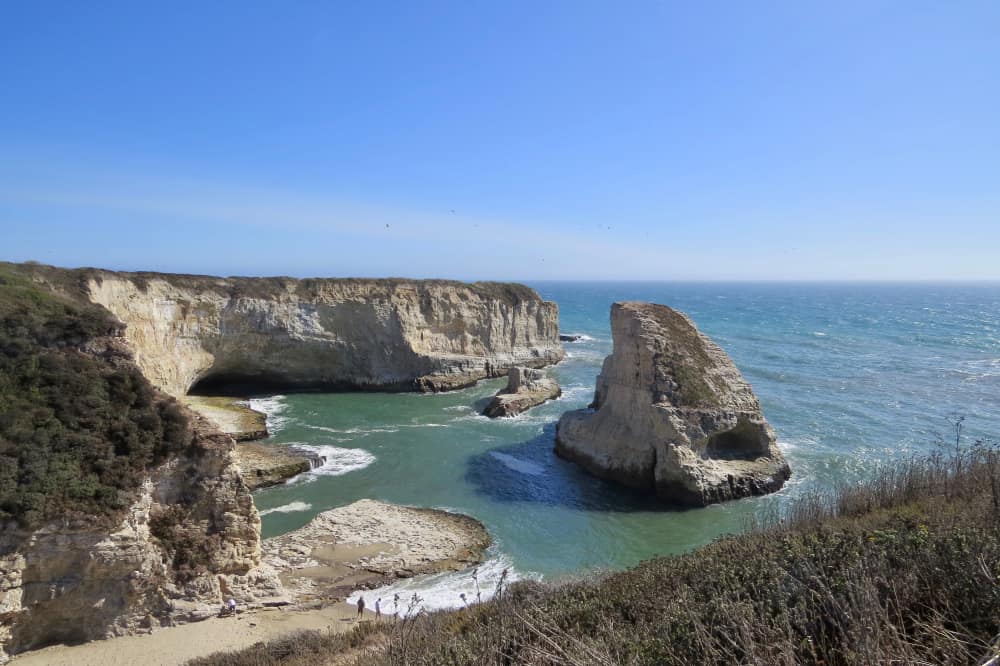 After a morning stroll and some coffee you'll be ready for some adventure at Wilder Ranch State Park.
Head north on the Pacific Coast Highway (Hwy 1), and enjoy the view along the way!
Shark Fin Cove Beach is not far from downtown Santa Cruz and is where you want to go for tide pool adventuring or beach lounging. It is a short hike from the parking area on Hwy 1. The tide pools here will not disappoint, especially if you're traveling with kids!
You can view starfish, urchins, sea slugs, colorful anemones, and seagrass. It is really special and beautiful. These tide pools are a must see when coming to this destination.
Have lunch back in Santa Cruz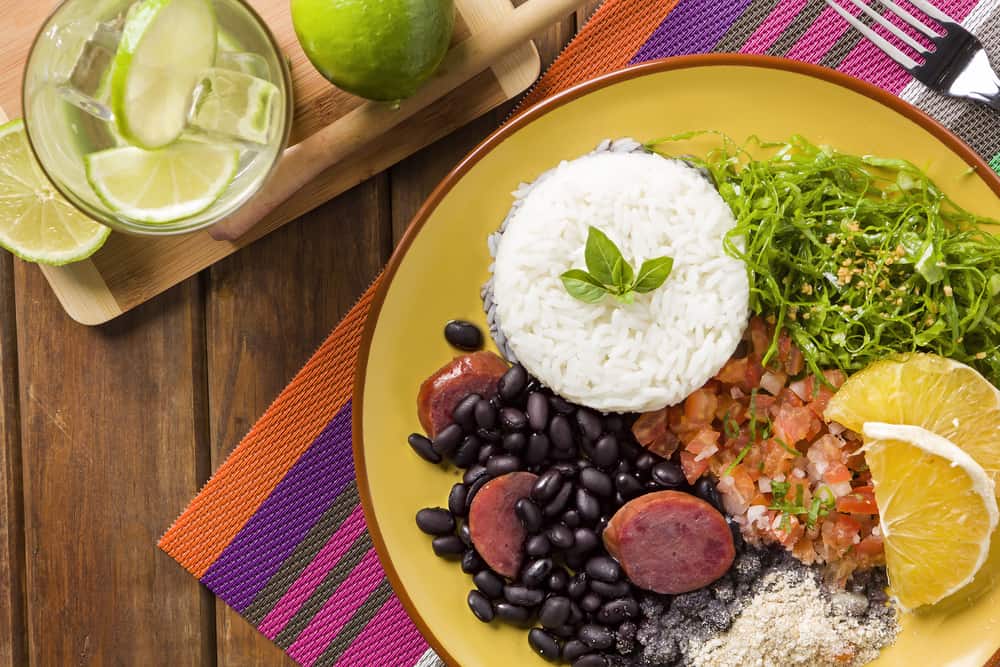 From here, it may be time for another meal. Head back into Santa Cruz and try out a tasty burger from burger. or Brazilian food at Cafe Brasil.
They are right off Hwy 1, so they are easy to get to from Wilder Ranch State Park.
Visit the funky Mystery Spot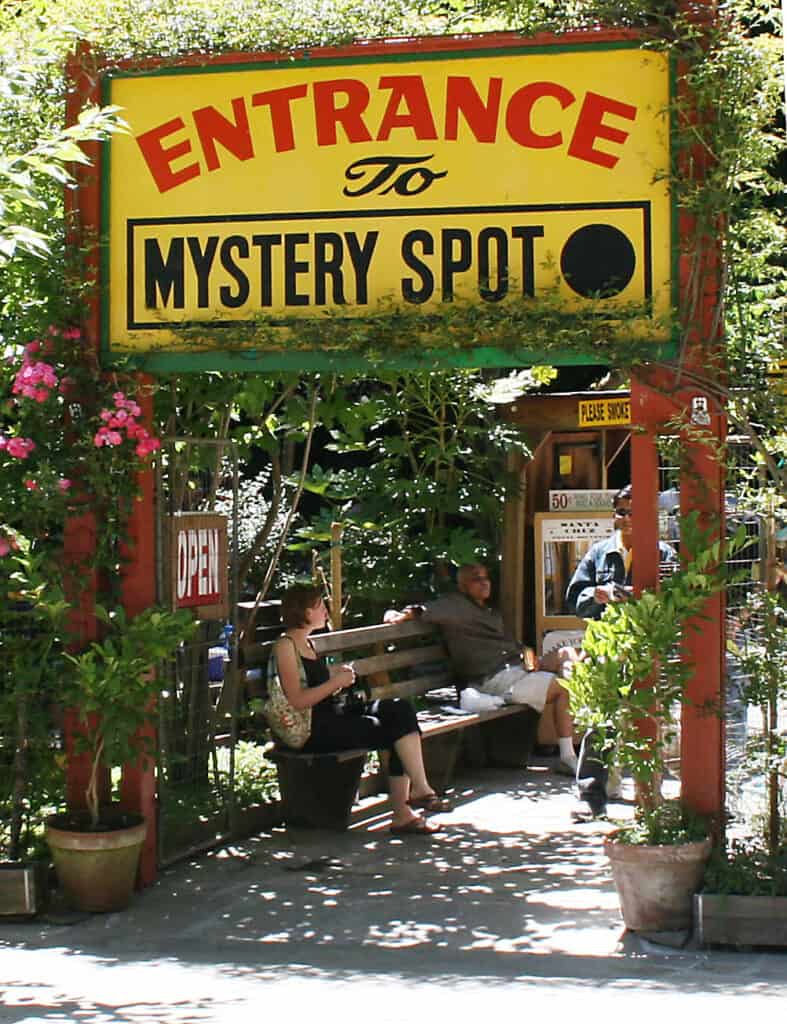 On your way out of town, head over to the popular destination, The Mystery Spot. You may notice their bumper sticker on cars all throughout Santa Cruz!
You will find the mystery spot to be just that! See water defy gravity or hang on a wall like Spiderman.
This is all that can be said… you must go to know. It is only $8 to enter and a unique place to visit in Santa Cruz. It can sell out on weekends, so advance ticket purchases are advised.
Spend the afternoon your way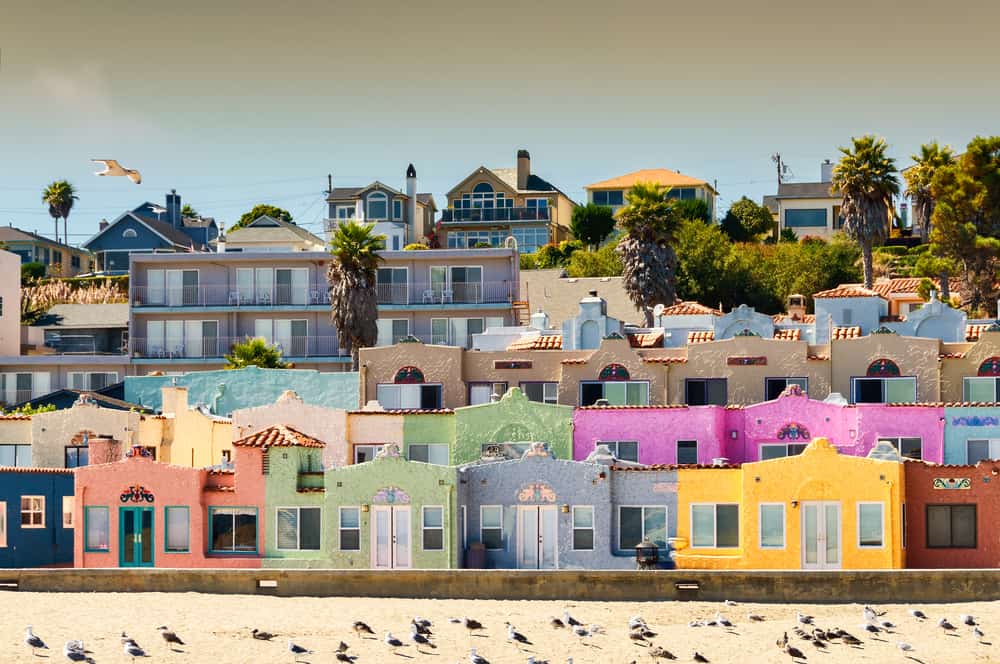 It is difficult to add every place that is worthwhile in Santa Cruz, so it is necessary to share a short list of other options for some exciting attractions so you can tailor the last bit of your weekend in Santa Cruz to your own taste.
A few other suggestions to consider checking out would be the villages of Soquel and the colorful beachfront town of Capitola.
For an outdoor adventure, check out Henry Cowell Redwoods State Park or Nisene Marks State Park. You can also take a scenic drive North on Highway 1 or head to the beaches of East Cliff Drive.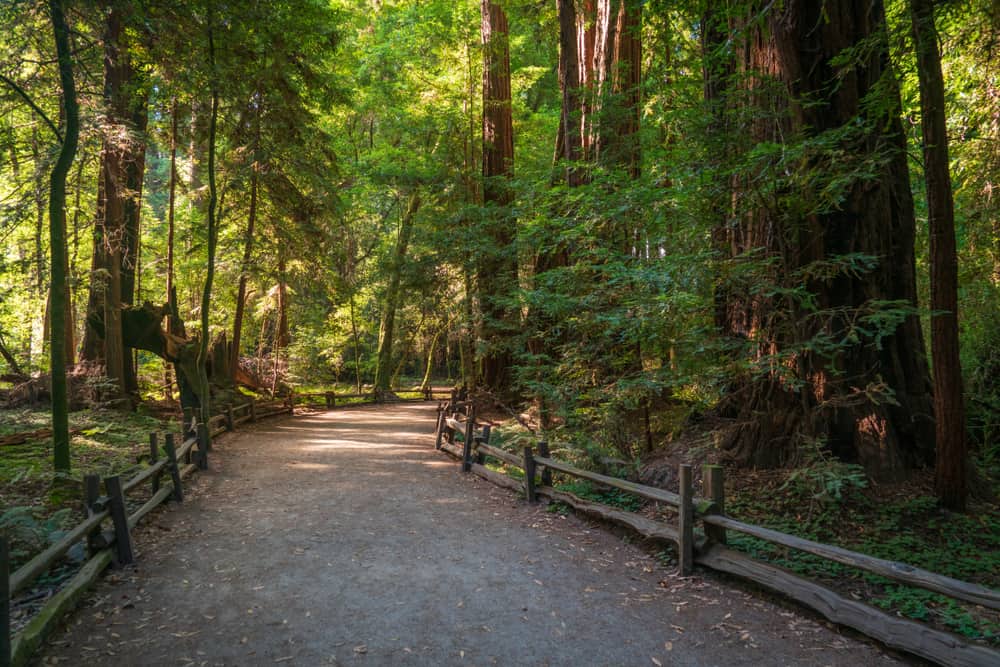 For kids (or ocean lovers of any age), the Seymour Marine Discovery Center is an interactive marine science museum and aquarium. They have touch pools and great exhibits!
If you want to unwind, there are ample opportunities for yoga or a massage. Get some self care at one of the multiple hot tub spas you can find in Santa Cruz. Rent a private hot tub room (with sauna and shower) for $20 per person per hour. They also serve tea at these places!
The list of adventure options in Santa Cruz can go on and on. This guide is a nice outline of some of them, but always, do what feels right for you! The adventures Santa Cruz offers are endless and never fail to disappoint.
From family activities, active nightlife and remote hiking opportunities, Santa Cruz is awesome. It will leave you feeling energized by the limitless activities, beautiful views and ocean air. Take this guide and find yourself seeing all Santa Cruz has to offer in a short time. Enjoy Santa Cruz!
Pin This Guide to a Weekend in Santa Cruz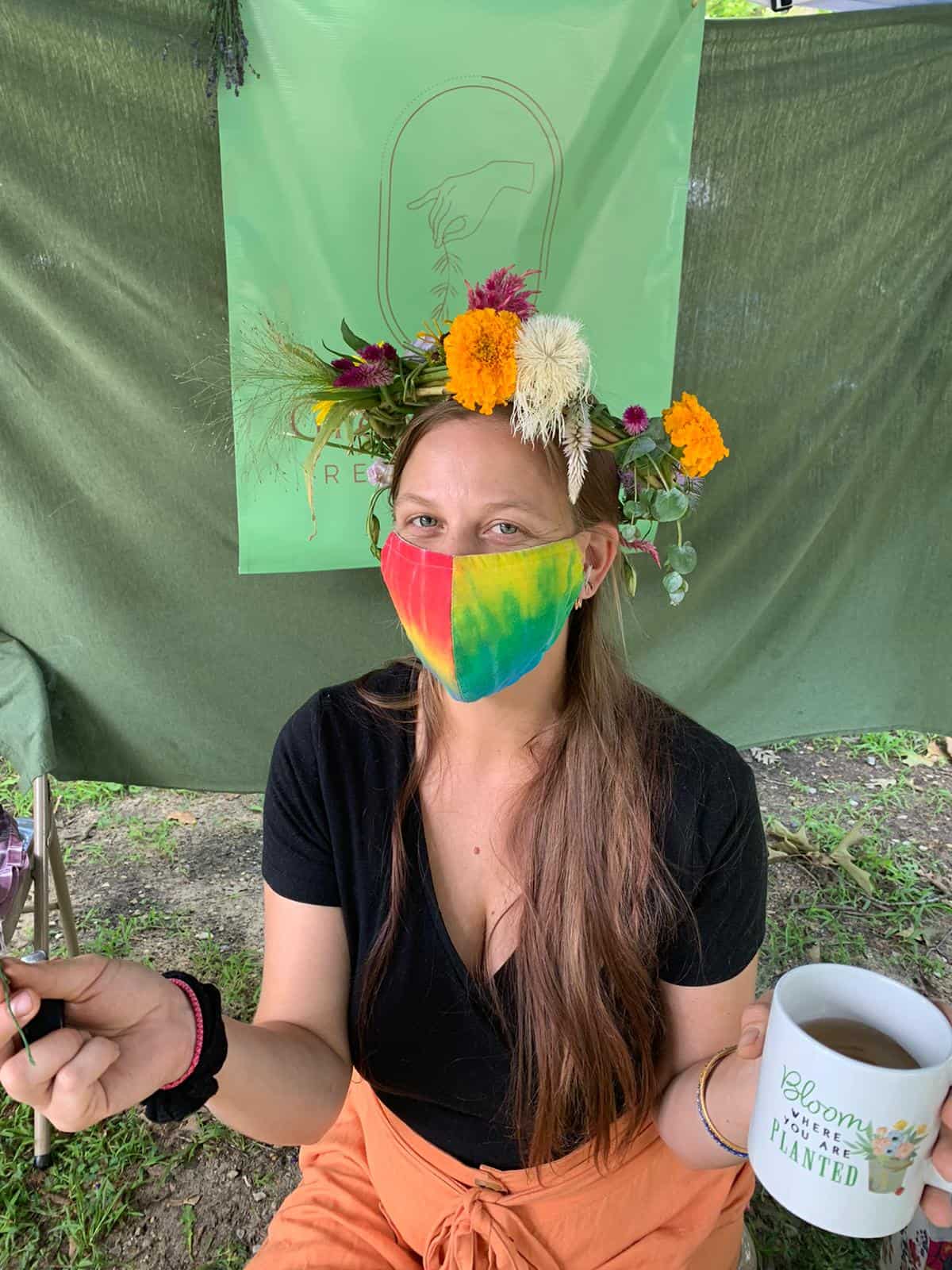 Allison is a writer, herbalist, musician, and lover of nature. She is an avid traveler and backpacker, having traveled throughout most of the United States and through parts of Asia and Europe. She has lived in Hawaii, Philadelphia, New Jersey, Boston, and of course, California. Allison has lived in California for 5 years, working on farms and in Yosemite National Park. She has been all over the state, enjoying many cities and of course, the many amazing outdoor wonders California offers. She currently resides in Aptos, Santa Cruz County, CA.