San Diego isn't known as America's Finest City for no reason!
If you love the outdoors, San Diego will be a match made in heaven for you. The food is divine, the weather is nearly always perfect, and the sightseeing never ends because the city is beautiful in any direction you look.
You might be tempted to lodge downtown near the airport, but you'll want to stay in the area known as Hotel Circle in Mission Valley because it is the most centrally located to everything you'll want to see and do while in the city.
We'll include our recommendations for where to stay at the end of this San Diego weekend guide.

Day 1 of Your Weekend in San Diego Itinerary
Get up early for a delicious breakfast hash

On your way to your first activity of the day, you should stop by Great Maple for a delectable brunch.
There is an option on this menu for everyone: vegan, gluten-free, you name it. From the Breakfast Pot Pie to the Vegan Hash, the whole family will start with mouths watering and leave full and happy.
This restaurant has been featured in Michelin, and seats are snagged quickly. Almost everyone who eats here will end up wanting to come back for seconds.
If you're looking for something a little sweeter or just want a quick bite to eat while you start your San Diego weekend sightseeing, order a maple bacon donut to go. They're divine!

Spend the morning at the zoo or Balboa Park
Note: This post contains affiliate links, which earn me a small commission at no extra cost to you if you make a purchase using one of these links. Thank you for supporting this free content!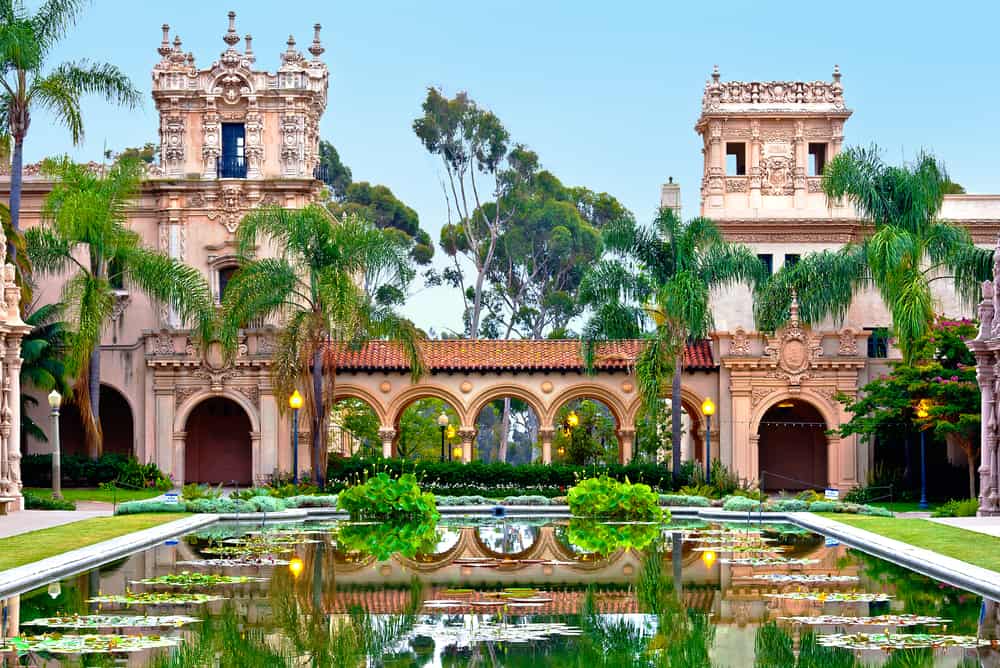 Balboa Park has many museums, gardens, and attractions to choose from.
Visiting the world-famous San Diego Zoo nestled in the heart of the park is an absolute must on your first trip into town. If you choose the zoo, it's a good idea to show up as early as you can to avoid long wait times.
Balboa Park is even large than Central Park in New York City, so prepare to do a lot of walking! You can see most of the animals in about 3-4 hours if you grab a map and plan out your route before you get started.
If you're going to the zoo, be aware that lines can be really line to buy tickets as it's one of the cities' most popular attractions. Save time and skip the line with a ticket bought in advance and shown on your mobile phone.
>>>
Save time! Book your skip-the-line ticket online
<<<
I usually choose a couple of attractions that I want to see the most and start there. I highly recommend the cheetah ambassadors and their doggy best friends!
If you prefer museums and gardens to live animals, the park has many for you to choose from.
My favorite museums include the Museum of Us (formerly Museum of Man) and the San Diego Mineral and Gem Society.
I also visit the Botanical Building and Inez Grant Parker Memorial Rose Garden every time I get the chance!
Get a California Burrito at Lolita's on your way to Seaport Village

After you've seen all that Balboa Park has to offer, drive south toward downtown. You'll want to stop at Lolita's on your way to Seaport Village.
This little Mexican restaurant is nestled right between Petco Park, home of the Padres, and the Central Library at Joan/Irwin Jacobs Common.
This is a small family business that has been operating in San Diego for 34 years, and their experience shows.
If you have never tried a California burrito, this is the place to start. Who could say no to french fries in their burrito? Not me!
Take your order to go and head just a few minutes west to Seaport Village. Enjoy your lunch overlooking the bay!
Hitch a ride on the Coronado Ferry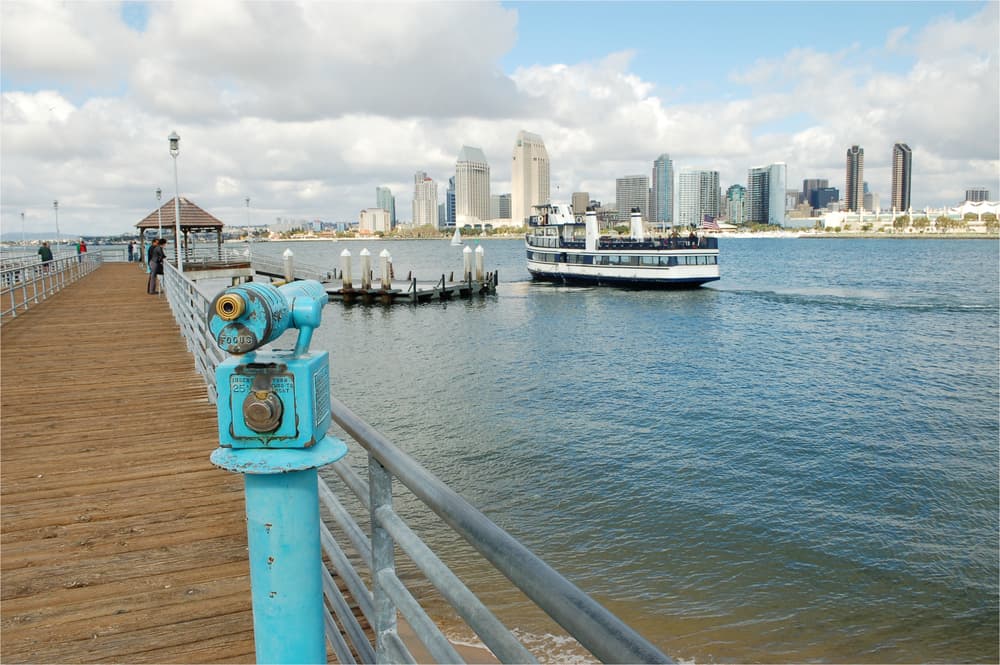 Take a short walk north, and you'll find the Coronado Ferry terminal. Hop onto the ferry for a relaxing scenic ride across the bay, and make your way to Coronado Island.
Fun fact: the locals call it an island, but in actuality, it's a peninsula. I still haven't figured that one out.
Anyway, once you arrive back on land, you'll be just a few minutes away from getting the best pictures for your photo album at Skyline Point in Centennial Park.
You can see all of the downtown skyline from here framed by the beautiful blue waters of the bay.
Visit Cabrillo National Monument for the gorgeous view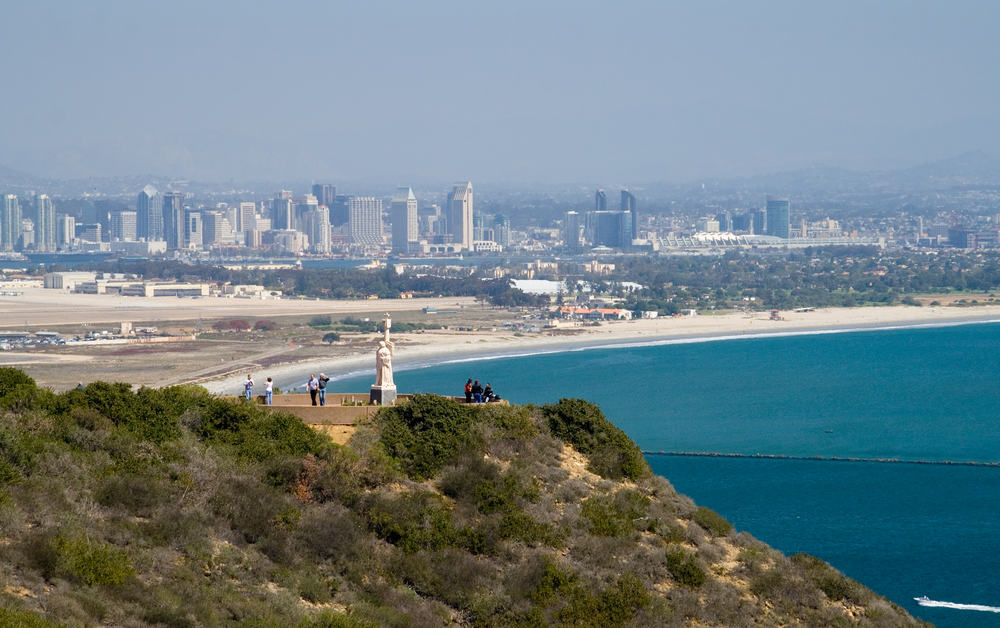 Our next stop will bring you to a more famous photo shot in San Diego!
At the top of Cabrillo National Monument, you'll be able to see a sprawling view of the entire city laid out below you, as well as the Old Point Loma lighthouse.
If you visit early enough in the year, you can often see whales dipping in and out of the ocean. You can stop in the Visitor Center or complete a self-guided tour of the grounds.
There are also tide pools where hundreds of tiny creatures live. You can look, but make sure not to touch them!

Grab the best burger and fries in town at Hodad's
Once you've seen all there is to see, drive north to Ocean Beach to taste the best burger the city has to offer.
At Hodad's, there's usually a line and nowhere to sit, but it's worth it. You can take your burger and fries to go and head south to Sunset Cliffs.
They are named so because driving along the cliffs is the best way to cap off your day as the sun dips beneath the ocean.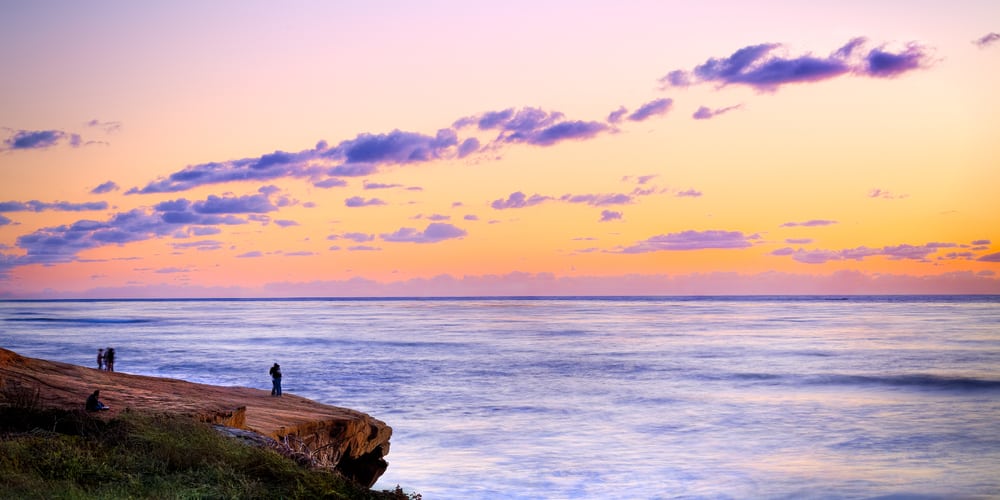 Day 2 of Your San Diego Weekend Itinerary
Start the day with a whale watching tour or harbor cruise
San Diego is known for its ample whale watching opportunities which are at its peak from December through April. During those five months, a whopping 20,000 gray whales migrate past San Diego in search of better climes.
These gray whales make the longest migration on earth, from Alaska to Baja California, a whopping 10,000 mile roundtrip journey!
While you may not see gray whales, other whale species who frequent San Diego Bay include humpback whales, minke whales, and fin whales, as well as dolphins who are almost always popping up in the bay.
But don't worry if you visit San Diego out of gray whale season. Several hundred blue whales visit San Diego every summer and spring to feed on krill in the San Diego Bay, so whale watching season goes on!
>>>
Book your whale watching cruise in San Diego with this trusted whale watching company.
<<<
Note, though, that whale watching cruises sometimes go out into rough waters so it may not be the best choice for those with severe seasickness.
In that case, a more laidback (and shorter!) harbor cruise is probably the right choice for you. This is also a good option if they aren't running the whale watching tours due to it being out of season.
>>>
Book your harbor cruise here!
<<<
Get a tasty breakfast in Old Town
Start your day in Old Town with a savory breakfast at The Congress Cafe.
This is an authentic Venezuelan fusion restaurant; they offer traditional style dishes like cream cheese cachapas, arepas, and el criollo, but they also serve a mean breakfast Sunrise croissant, which also comes in a veggie version!
After breakfast, you can walk around Old Town State Historic Park and experience a San Diego that is frozen in time.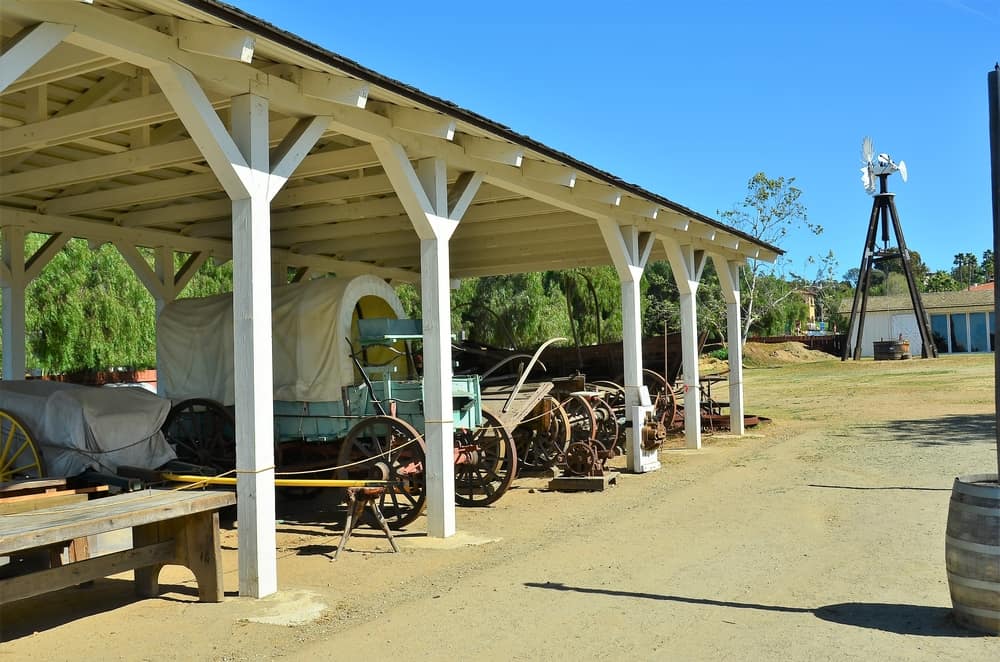 There are historic buildings, stores, museums, and restaurants all styled as they were in the 1800s when American and Mexican history collided.

Visit the Whaley House for spooky day time haunts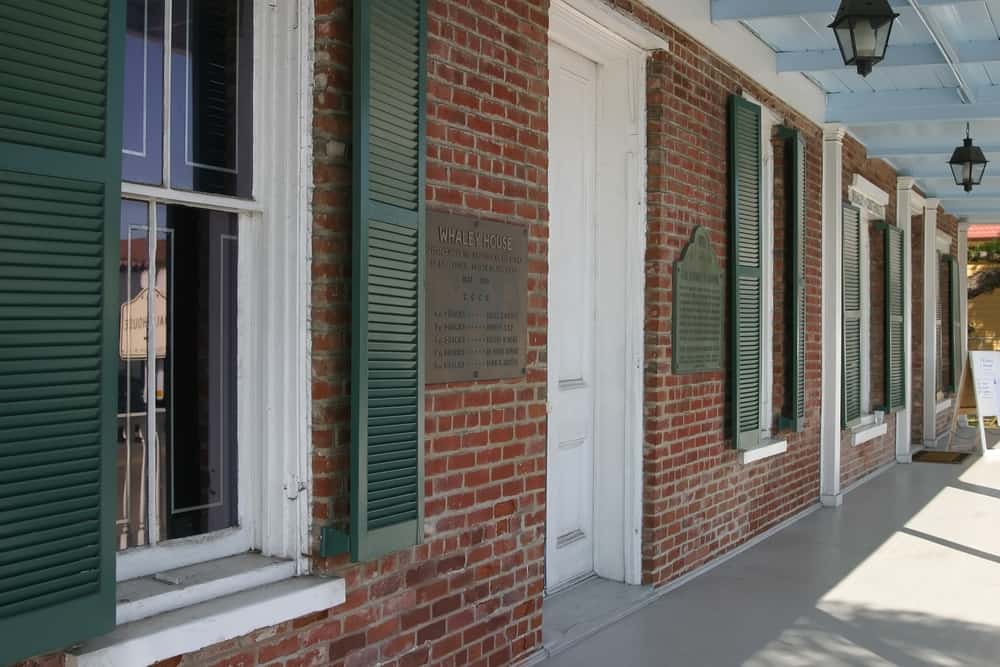 While in Old Town, stop by the Whaley House. The Whaley House Museum is home to both the region's most important history and its scariest ghosts.
If you're heading into San Diego this October, satisfy your haunting cravings with a trip to this beautiful century-old home.
Almost every local I've met has a creepy story of a time they went to the museum and experienced something paranormal. This is your chance to see something spooky too!

Chow down on the best BBQ outside of the South
Skip lunch in the Old Town because trust me, you won't want to miss BBQ at Phil's in Point Loma.
This is another local family-run restaurant that San Diegans are proud to call their own! Phil isn't just a BBQ connoisseur, he's a local philanthropist and runs the Resque Ranch, a equine rehabilitation center, in Escondido.
So try the ribs if that's your style, or if you're anything like me, you'll get Phil's Loaded Pulled Pork Fries!

Spend time in the sun enjoying animals in their natural habitat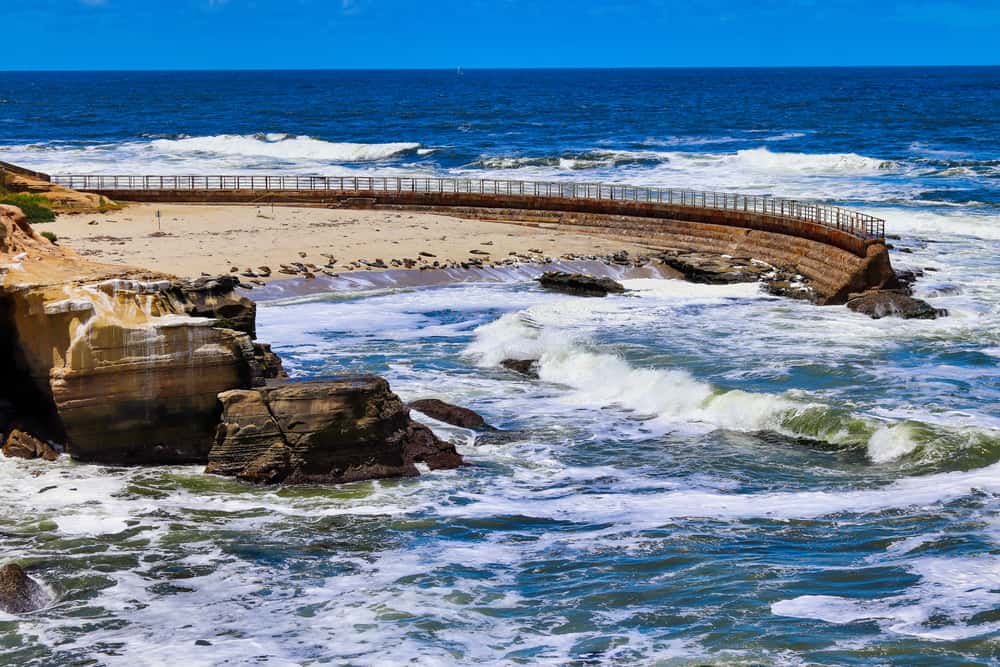 This next recommendation is probably the most recommended activity for new visitors in San Diego, and that's because it is breathtaking to behold.
La Jolla Children's Cove is actually a misnomer due to the fact that seals and sea lions have taken over the cozy beach hideaway, and children are discouraged from going down onto the beach with the animals.
Don't worry though, you can safely watch them from above perched on a sea wall. Watch out for the waves!
Another option if you want to add a little adventure and activity to your weekend in San Diego is to take a sea cave kayaking tour from La Jolla cove! You can explore the beautiful sea caves in two-person kayaks under the supervision of a local guide, who handles all the rentals and safety gear.
>>>
Book a sea cave kayaking tour of La Jolla here!
<<<
Stop for pho at the OB Noodle House
What's for dinner after all your fun in the sun? I'll have to point you back to Ocean Beach; I just can't help it. They have the best food on the coast!
If you've never tried pho, OB Noodle House the perfect beginner's eatery. Order the number one, OB Special X-Large and a side of spring rolls to get the supreme experience.
If drinking is your thing, you should absolutely go for the World Famous Peanut Butter Jameson shot at the bar or try one of the many local draft beers they keep in stock.
Enjoy the rest of your night at a historic amusement park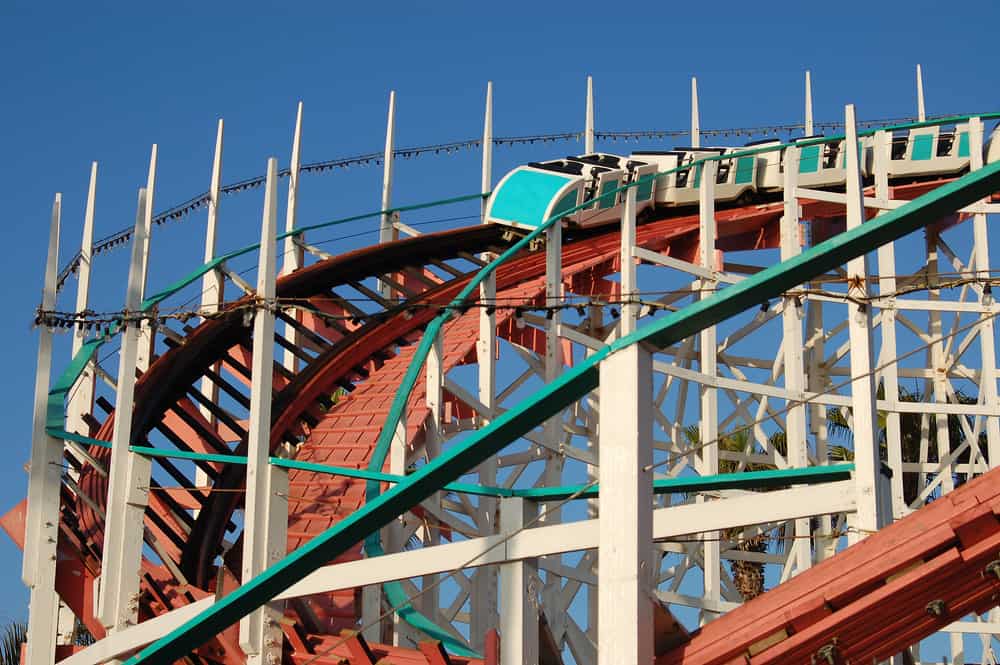 After dinner, take a 5-minute drive north to Belmont Park and spend the rest of your night here.
Belmont is the place to buy all souvenirs; you'll find something to bring back for everyone!
A fan-favorite is the Lifeguard Shack where you can buy lifeguard merch in every style imaginable.
There's the Giant Dipper Rollercoaster that will scare you harder than the Whaley House, but you prefer chill over thrill, you can also try the carousel. You can also climb the rock wall or play a round of laser tag to top off the night.
***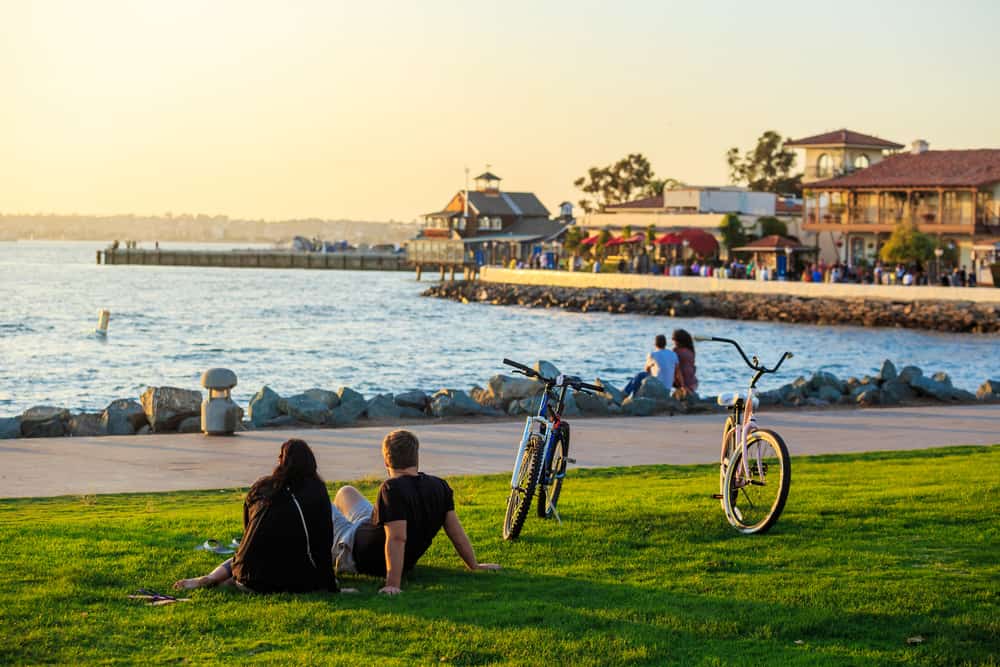 That's your San Diego weekend all sorted! All that's left is for you to enjoy it.
This 2 day San Diego itinerary is just the beginning of all the wonderful options that San Diego has to offer. You could spend years in this city and still feel like you haven't seen it all.
There are thousands of local eateries, hundreds of artisan draft beers, and too many gorgeous vistas to count.
This schedule packs activities pretty tight, and with reduced capacities and wait times at many businesses, don't feel pressured to do it all.
San Diego is known as Los Angeles's chill counterpart. The locals don't rush, so neither should you. Take your time, choose what works for you, and leave the rest!
Where to Stay in San Diego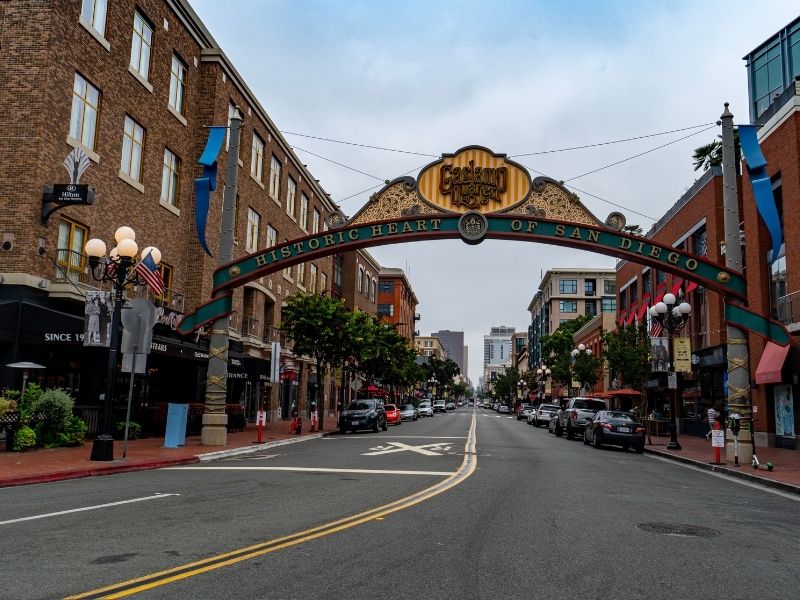 There are two prime areas to stay in San Diego: Hotel Circle in Mission Valley and the historic Gaslamp Quarter where many of the luxury hotels in San Diego are located.
I suggest Mission Vally area if you have your own car and Gaslamp Quarter if you are traveling around without your own personal vehicle.
Alternately, La Jolla is a little far away but it's one of the most scenic parts of San Diego.
Best Hotel in Hotel Circle: Hampton Inn San Diego
Location: 2151 Hotel Cir S, San Diego, CA
Website: Check reviews and book online here
If you want to stay in the Mission Valley Hotel Circle area, which is one of the prime areas for where to stay in San Diego as it's so very central to many of the city's best attractions, the best choice is Hampton Inn. It's one of the best-reviewed hotels in the area, yet the price is reasonable.
Features include an outdoor pool and hot tub (which, given San Diego weather, can be enjoyed nearly year-round!) with a cozy fire pit lounge area great for nighttime relaxation fireside.
There's also a 24-hour-a-day fitness center, free WiFi in all rooms, A/C, flatscreen TVs, work desks, seating areas, fridges, coffee makers, hairdryers, and complimentary toiletries in all the rooms. A breakfast buffet is also included in the price, as well as anytime-you-want complimentary coffee and tee.
>> Book your Mission Valley hotel here
Best Hotel in the Gaslamp Quarter: Moxy
Location: 831 6th Avenue, Downtown San Diego, San Diego
Website: Check reviews and book online here
If you want to stay in the heart of the action — especially if you're visiting San Diego without a car and are planning to use public transit and ride share apps rather than your own personal car while in San Diego — the Gaslamp Quarter is a fantastic, central option for where to stay in San Diego.
Moxy is an affordable 4-star hotel that's sort of like a boutique hotel offshoot of Marriott Hotels, with a handful of locations in other cities such as New York as well as international destinations. The lounge and common areas have a lot of vibrant color and personality, great for someone who doesn't want the typical dull hotel experience. There's also a delicious restaurant and chic bar on-site.
The rooms themselves are exquisitely designed and modern, with bathrooms with white subway tile and black detailing and spacious rooms with a mid-century modern touch that's been updated to reflect modern-day hotel room needs — though with delightful retro touches like vintage phones and hot pink hair dryers!
>> Book your Gaslamp Quarter hotel here
Best Hotel in La Jolla: Pantai Inn
The beautiful Pantai Inn in La Jolla offers unique, Balinese-inspired rooms with sweeping views of the Pacific Ocean.
The furniture is beautiful, wood-carved by hand by Indonesian artists, and the artwork in the rooms is also Indonesian!
Each room comes equipped with a kitchenette and spacious seating area. Best of all, it's just a 5-minute walk to La Jolla Cove!
>> Book your La Jolla hotel here
Pin This San Diego Itinerary for Later!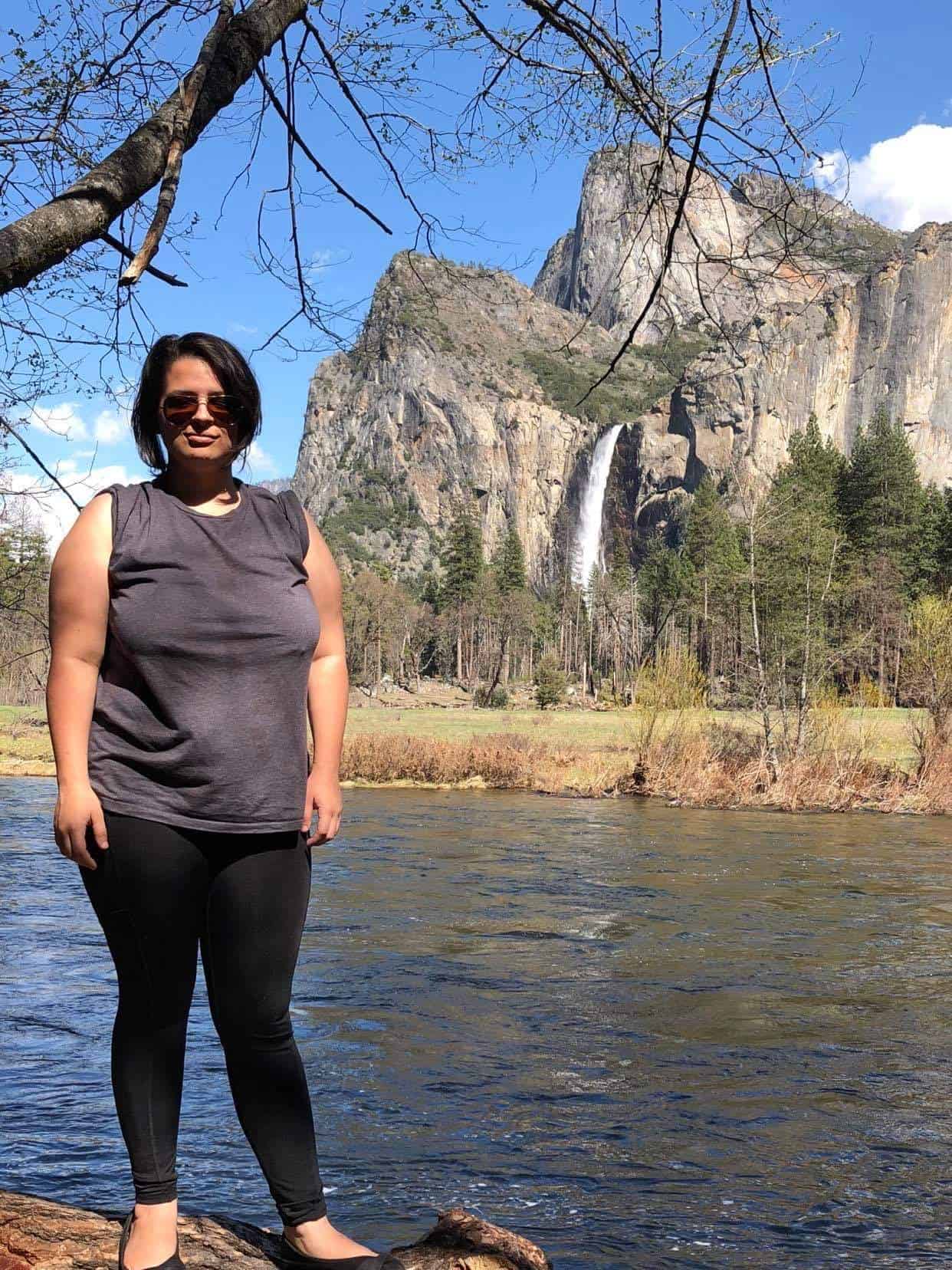 Kara Wimberly is an aspiring librarian, a property manager, and a freelance writer. They were born in Denver, Colorado; grew up in the South; and spent some years in Pittsburgh, Pennsylvania. They fell in love with San Diego, California almost 9 years ago and have called it home ever since! They have traveled through more than half of the United States and seeing the rest of the world is on their bucket list. Their favorite activities include driving through California eating the delicious food and admiring the beautiful views!