Like many coastal California cities, San Diego has scenic views nearly everywhere you look.
Hugging San Diego's sparkling cityscape are stretches of dramatic coastal bluffs, golden sands, and the glistening sea—the perfect backdrop to any romance!
San Diego is overflowing with art, culture, history, and entertainment. You can spend the afternoon on an outdoor adventure in nature or sightsee the many exciting urban attractions that will leave you in wonder. Did you know there are 17 museums inside Balboa Park alone?
Finding romantic things to do that are new and exciting can be overwhelming, whether it's a city you know well or one you are visiting for the first time…. especially if you're trying to find a romantic place to visit in San Diego for a first date!
To take some of the burden off your shoulders, I've put together a list of the 15 best romantic things to do in San Diego. You'll easily impress your date!
Note: This post contains affiliate links, which earn me a small commission at no extra cost to you if you make a purchase using one of these links. Thank you for supporting this free content!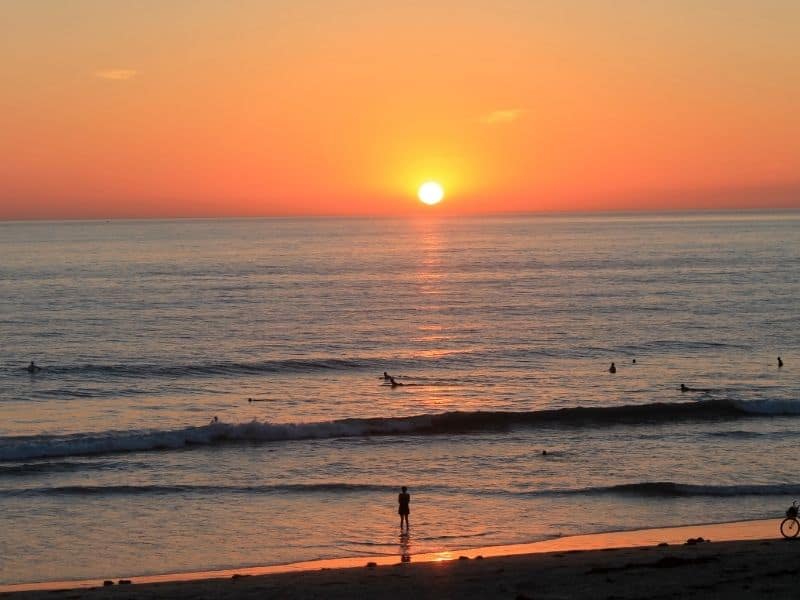 15 Romantic Things to Do in San Diego: Date Ideas You'll Love!
Have an intimate picnic at the park.
The key to your date's heart can be as simple as ordering takeout and having a picnic at the park… or you can go the extra mile and bring your own home-cooked meal for some serious brownie points.
San Diego is full of parks with picturesque views that will make a picnic seem like it's straight out of a fairytale.
Take your date to one of these incredibly scenic parks in San Diego!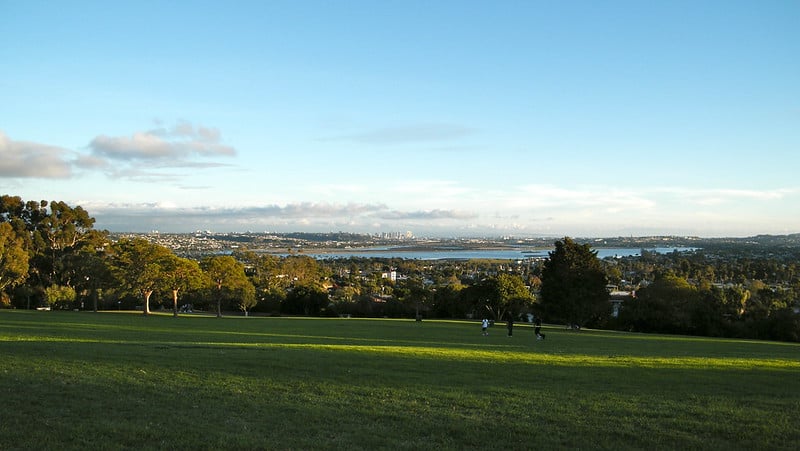 Lace up your sneakers and adventure into the great outdoors.
San Diego encompasses a diverse landscape, from rugged coastlines to volcanic boulders to three-tiered waterfalls—this city is meant to be traversed.
If you both are the kind of people who love getting active on a date, bring your date to one of these trails and take on the challenge together!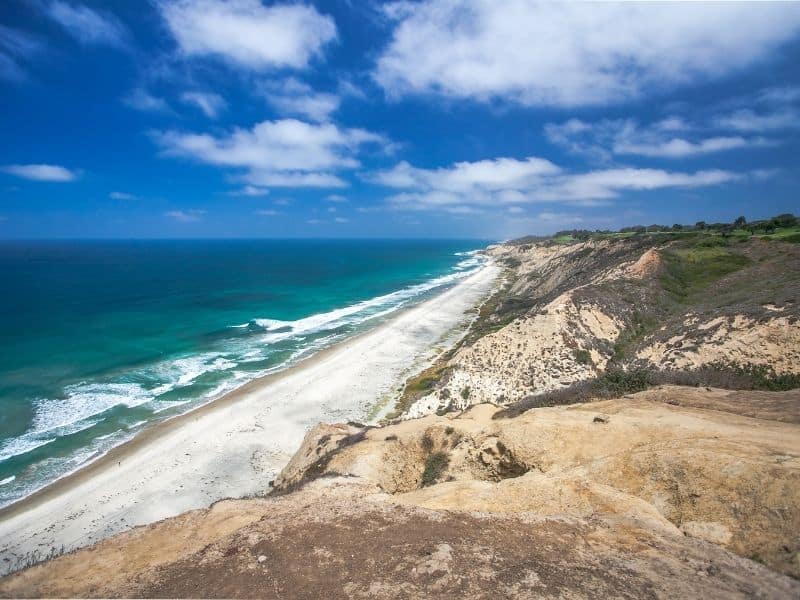 Stroll through the iconic Balboa Park.
If hiking is not your ideal date, a stroll through San Diego's Balboa Park is your next best option!
Balboa Park is a cultural oasis brimming with sights to see. This 1,200-acre urban park includes 17 museums, gardens, trails, the San Diego Zoo, and more.
You can easily spend an entire day exploring the park's rich history, art, and culture (and of course, all while walking hand-in-hand with your date).
Address: 1549 El Prado, San Diego, CA 92101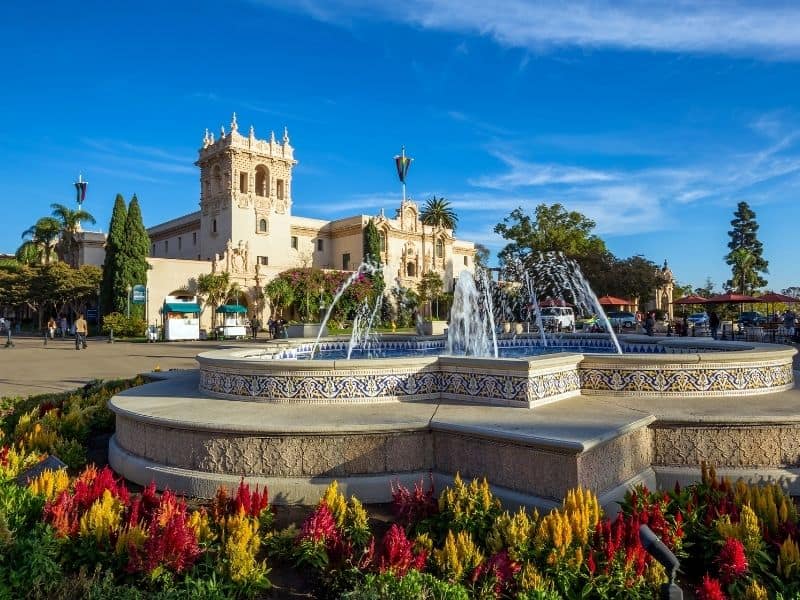 Watch the sunset at Sunset Cliffs.
Some may consider this a run-of-the-mill activity, but when you're in San Diego (or anywhere along the coastline of California), watching the sunset is a must!
Stop by Sunset Cliffs at one of these scenic viewpoints and just sit back and admire this beautiful and memorable scene with your date. There really is no more romantic thing to do in San Diego than this!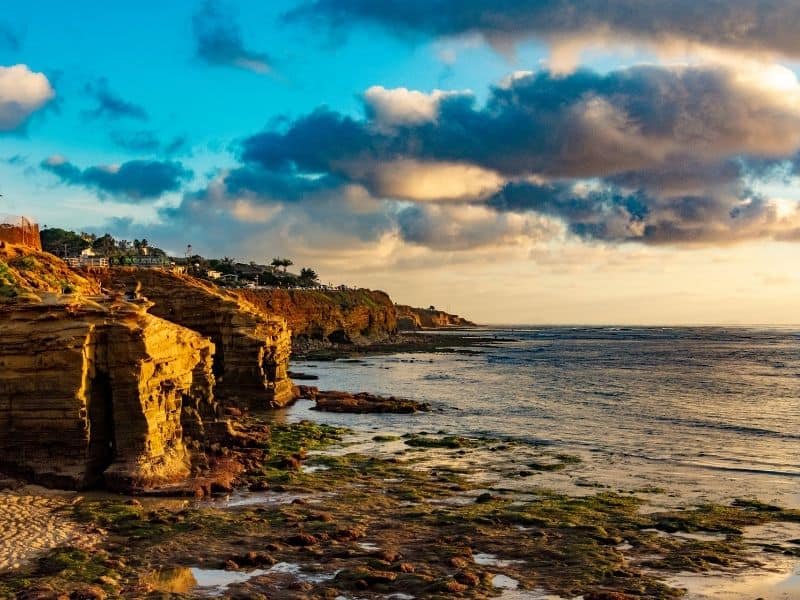 Experience a luxurious night out at the movies.
Voted the best movie theater three years in a row, Cinépolis Del Mar is the ultimate upgrade to your typical night out at the movies!
With fully-reclining leather seats, a full bar, and in-theater waiter service, your movie-watching experience has all the elements you need to wow your date.
Plus, the reclining seats makes it easy to get cozy with your date!
Address: 12905 El Camino Real, San Diego, CA 92130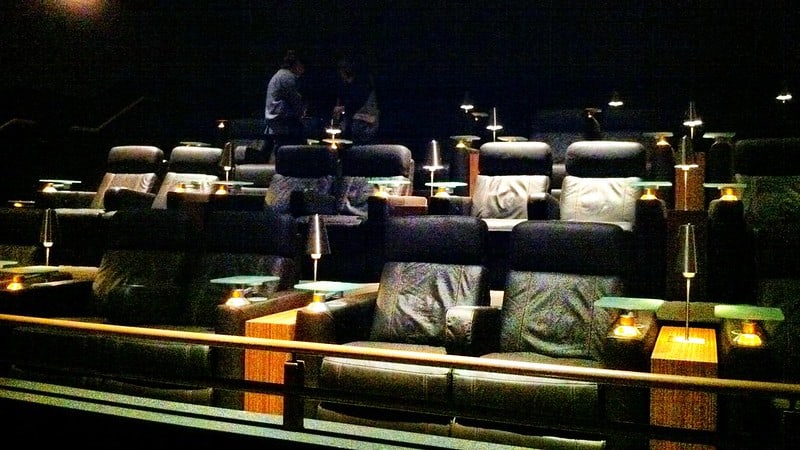 Cruise around the bay.
One of the loveliest parts of San Diego is the abundance of exciting water activities.
The harbor and bay that border San Diego's coastline offers the ideal setting for a romantic date!
Just imagine it's a clear day and the water is glistening beneath the sunlight as you cruise peacefully along the bay with your loved one.
Doing a date just the two of you? Join this Sights & Sips Sunset Cruise with Get Your Guide which takes you on a two-hour cruise of San Diego harbor at sunset, with cocktails and light hors d'oeurves.
If you're planning a group date, Hot Tub Cruisin can cater to up to 6 dates. The name already tells it all—you can take your voyage along the waters in a self-guided boat with a hot tub!
Bring your own drinks, food, and plug in your own music playlist to the boat's sound system, and you're all set for a romantic and exciting outing across the bay.
The price for a 12-person boat rental (2-hour maximum) is $500, so approximately $42 per person (plus tax). For a 8-person boat rental (also a 2-hour maximum) is $450—approximately $56 per person (plus tax).
Sunset Cruise Address: 970 North Harbor Drive, San Diego
Hot Tub Cruisin Address: 1010 Santa Clara Pl, San Diego, CA 92109
Take a gondola ride through the canals.
Not everyone will have the opportunity to ride through the Venice canals in Italy, so The Gondola Company brings the magical gondola-ride experience to the San Diego Bay!
A gondolier will take you and your date on a 50-minute ride through the canals of Coronado Cays with Italian-style music playing in the background.
Drinks (alcoholic and non-alcoholic) and chocolate truffles are available for purchase to enjoy during your ride. You can also bring your own wine and snacks (there is a small corkage fee).
Either way, it's your time to cuddle up next to your date and soak in the gorgeous skyline views from the canals.
The daytime cruise prices start at $119 and the twilight cruise (it starts at the last hour of sunlight) starts at $139.
Address: 503 Grand Caribe Causeway Suite C, Coronado, CA 92118
Kayak along the picturesque waters of La Jolla.
Known as the "jewel" of San Diego, La Jolla looks like a photo taken directly from a postcard!
Pristine stretches of sand, rocky coastal bluffs, and unique sea caves set the scene for an adventure-filled date on the waters.
Get Your Guide offers an hour and a half guided kayak tour and a chance to get front row views of the spectacular coastline and surrounding marine life.
Explore the seven sea caves of La Jolla, and keep an eye out for sea lions, dolphins, and possibly even whales and (harmless!) leopard sharks.
Address: 2164 Avenida De La Playa, La Jolla, CA 92037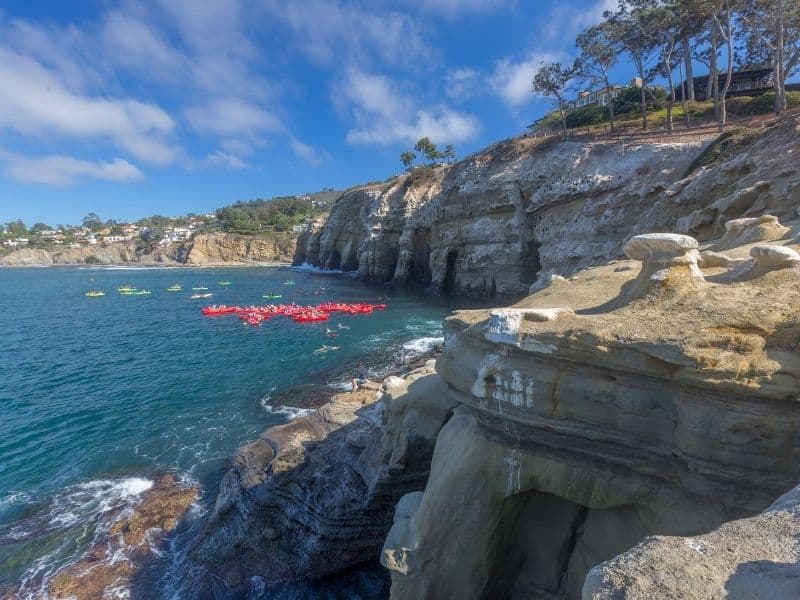 Unwind and be pampered at the spa.
Go the extra mile and treat you and your loved one at the spa. The Pendry is a luxurious 5-star hotel located in downtown San Diego that includes world-class amenities like the Spa Pendry.
Book a facial, massage, or go for the "Couple's Suite" option where you can book any massage or facial in a private room with a complimentary toast of champagne following treatment!
You really can't go wrong with a rejuvenating time at the spa! This is a bit on the fancy side, so this is the perfect romantic thing to do in San Diego for a special occasion, like an anniversary or a birthday.
Book a night at the Pendry for the ultimate romantic getaway!
Address: 550 J St, San Diego, CA 92101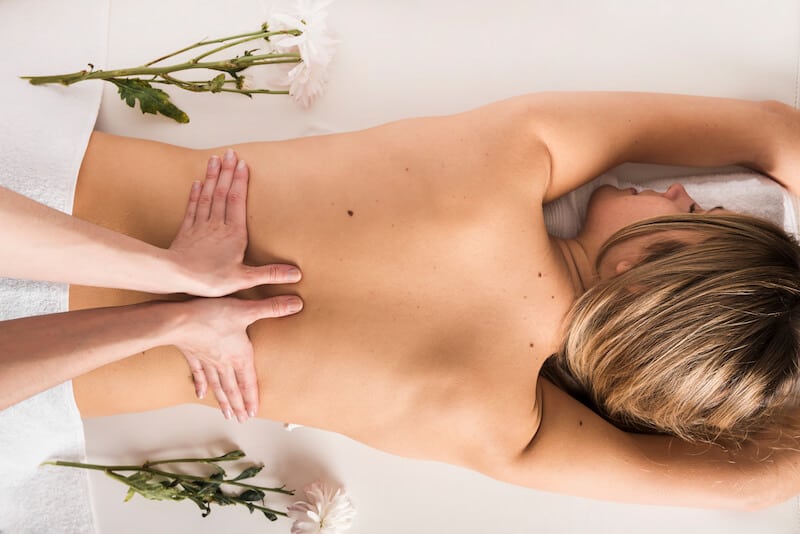 Visit the San Diego Zoo or Safari Park.
San Diego pretty much has it all when it comes to entertainment. Step away from the bustling city streets and step into a world of fascinating wildlife at the San Diego Zoo or its accompanying San Diego Zoo Safari Park.
With over 4,000 rare and exotic animals at the zoo, you can easily spend the entire day witnessing the incredible sights of wildlife in their natural behaviors.
For an even more memorable way to experience nature, the Safari Park has open-air safari trucks where you can feel immersed in the African savannah as you are surrounded by giraffes, elephants, and more!
It's more fun when you can share your curiosity and admiration with someone you like!
Impress your date with being thoughtful and booking your ticket in advance to skip the lines. You can buy your Zoo tickets here or your Safari Park tickets here.
San Diego Zoo Address: 2920 Zoo Dr, San Diego, CA 92101
San Diego Zoo Safari Park: 15500 San Pasqual Valley Rd, Escondido, CA 92027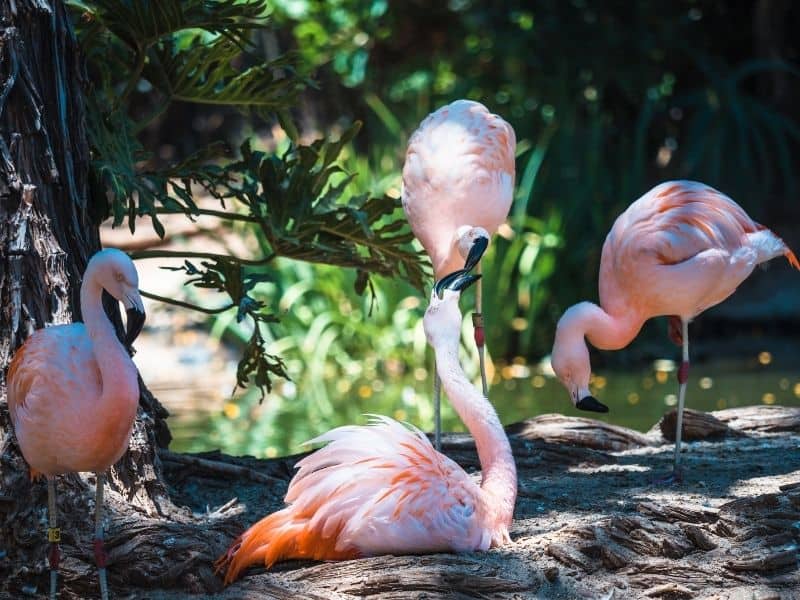 Tour all the marvelous highlights of San Diego.
Tourist or not, a ride on a trolley with the Old Town Trolley Tours is hands-down the best way to see and become acquainted with the city!
For roughly $40, you get one full day of free unlimited re-boarding on an open-air trolley. The tour starts in Old Town and ventures to 11 iconic locations throughout the city, including a ride over the bridge to the gorgeous Coronado Island.
Save the expense of having to drive and find parking (parking can be a nightmare, especially on weekends), and enjoy being chauffeured around by a conductor who will narrate the tour with an entertaining mix of trivia and humor that will keep you amused at every moment of the ride!
Address: 4010 Twiggs St, San Diego, CA 92101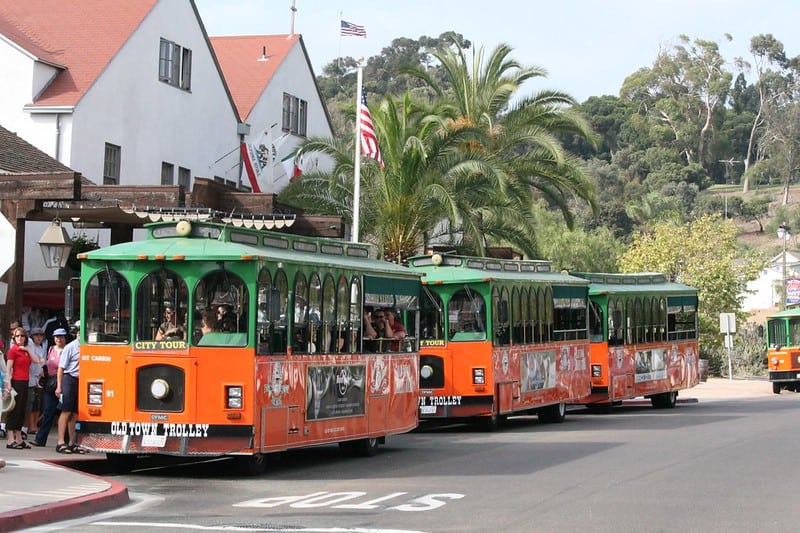 Booze up with your boo on a brewery or winery tour.
With more than 150 breweries and over 115 wineries across San Diego County, it's safe to assume that there are some amazing beers and wines to drink!
A brewery or winery tour is the perfect way to go behind-the-scenes and learn the process of how beer and wine is made. Plus, you get to taste multiple kinds of beer and wine at each tasting.
Here's some of the best brewery and winery tours worth booking for your next date!: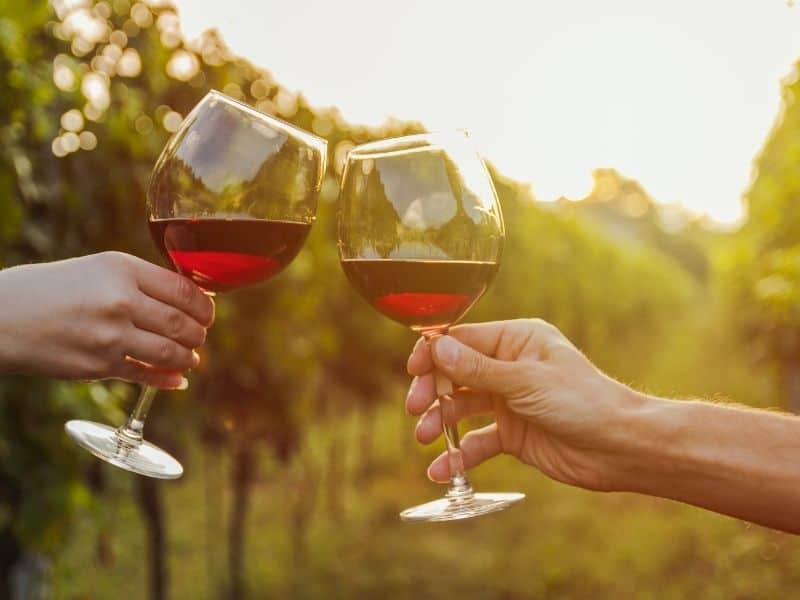 Make your very own hand-crafted cocktails.
Located in downtown San Diego's East Village, You & Yours Distilling Co. is where all the magic happens when it comes to creating high-quality and unique cocktails!
Book a cocktail-making class at You & Yours, and in one hour, you'll learn all the basics from measuring, shaking, stirring, and pouring drinks.
It's the perfect hands-on activity, and a way to impress your date in the future when you want to serve your own cocktails at home. You can book the class online here.
Address: 1495 G St, San Diego, CA 92101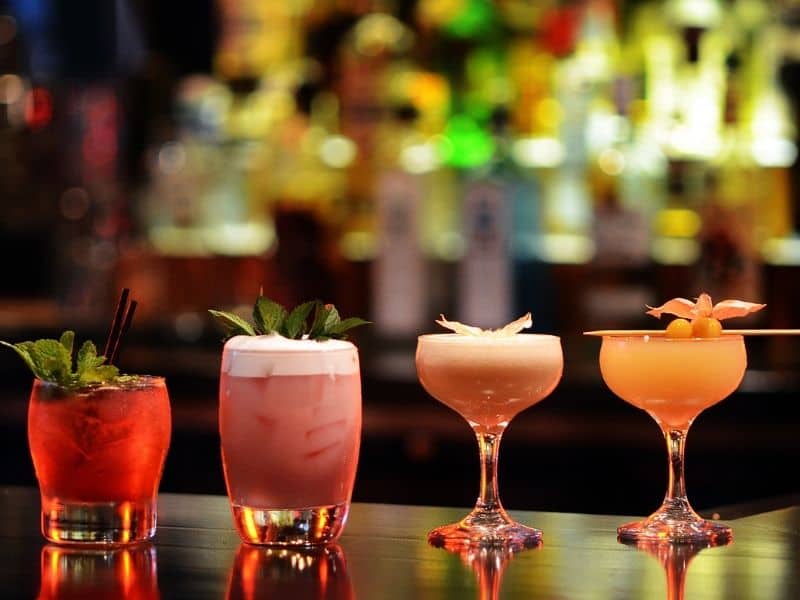 Have some competitive fun at a barcade.
Coin-Op Game Room is an exciting addition to the typical night out at the bar!
If it's your first date and you're a little nervous, it's helpful to have an activity that you and your date can participate in to help break the ice.
This barcade includes tons of classic first-person shooter and fighting games (e.g. Mortal Kombat), racing games, and more competitive games similar to what you'll find at a carnival.
Gaslamp Quarter Address: 789 Sixth Ave, San Diego, CA 92101
North Park Address: 3926 30th St, San Diego, CA 92104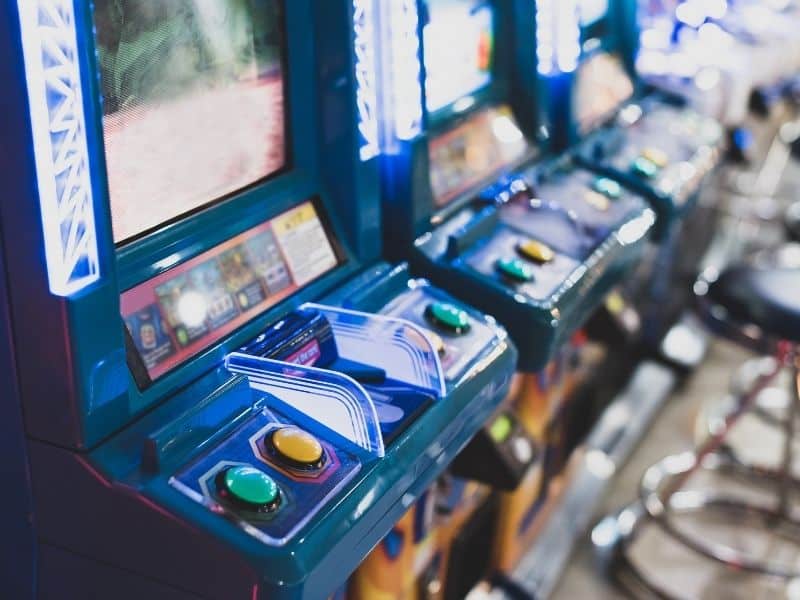 Take the competition to the next level with indoor go-kart racing.
Looking for a thrilling activity that will give you an adrenaline rush? K1 Speed lets you take the wheel and compete for the fastest lap against your competitor.
It's your chance to impress your date with your driving skills (or maybe go easy on your date and take one for the team with a loss—this is completely acceptable too!).
No reservations are required for racing—the go-karts are available to drive 7 days a week (when they're not reserved for private events) on a first-come, first-serve basis.
Address: 1709 Main St, San Diego, CA 92113
Where to Stay in San Diego
If you're visiting San Diego from out of town, here are our suggestions for where to stay while here!
We suggest the Gaslamp Quarter if you don't plan on driving much while in San Diego and Hotel Circle if you plan to get around San Diego by car.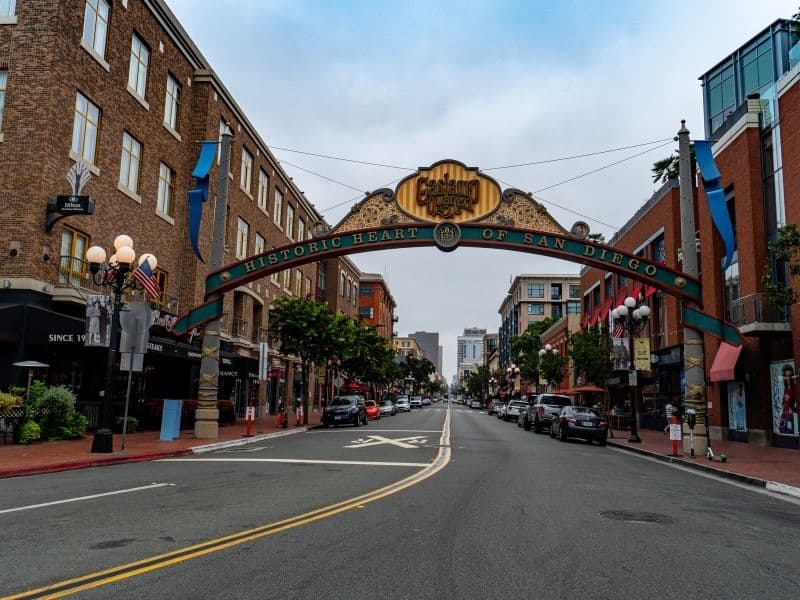 Best Hotel in the Gaslamp Quarter: Moxy
Location: 831 6th Avenue, Downtown San Diego, San Diego
Website: Check reviews and book online here
If you want to stay in the heart of the action — especially if you're visiting San Diego without a car and are planning to use public transit and ride share apps rather than your own personal car while in San Diego — the Gaslamp Quarter is a fantastic, central option for where to stay in San Diego.
Moxy is an affordable 4-star hotel that's sort of like a boutique hotel offshoot of Marriott Hotels, with a handful of locations in other cities such as New York as well as international destinations. The lounge and common areas have a lot of vibrant color and personality, great for someone who doesn't want the typical dull hotel experience. There's also a delicious restaurant and chic bar on-site.
The rooms themselves are exquisitely designed and modern, with bathrooms with white subway tile and black detailing and spacious rooms with a mid-century modern touch that's been updated to reflect modern-day hotel room needs — though with delightful retro touches like vintage phones and hot pink hair dryers!
>> Book your Gaslamp Quarter hotel here
Best Hotel in Hotel Circle: Hampton Inn San Diego
Location: 2151 Hotel Cir S, San Diego, CA
Website: Check reviews and book online here
If you want to stay in the Mission Valley Hotel Circle area, which is one of the prime areas for where to stay in San Diego as it's so very central to many of the city's best attractions, the best choice is Hampton Inn. It's one of the best-reviewed hotels in the area, yet the price is reasonable.
Features include an outdoor pool and hot tub (which, given San Diego weather, can be enjoyed nearly year-round!) with a cozy fire pit lounge area great for nighttime relaxation fireside.
There's also a 24-hour-a-day fitness center, free WiFi in all rooms, A/C, flatscreen TVs, work desks, seating areas, fridges, coffee makers, hairdryers, and complimentary toiletries in all the rooms. A breakfast buffet is also included in the price, as well as anytime-you-want complimentary coffee and tee.
>> Book your Mission Valley hotel here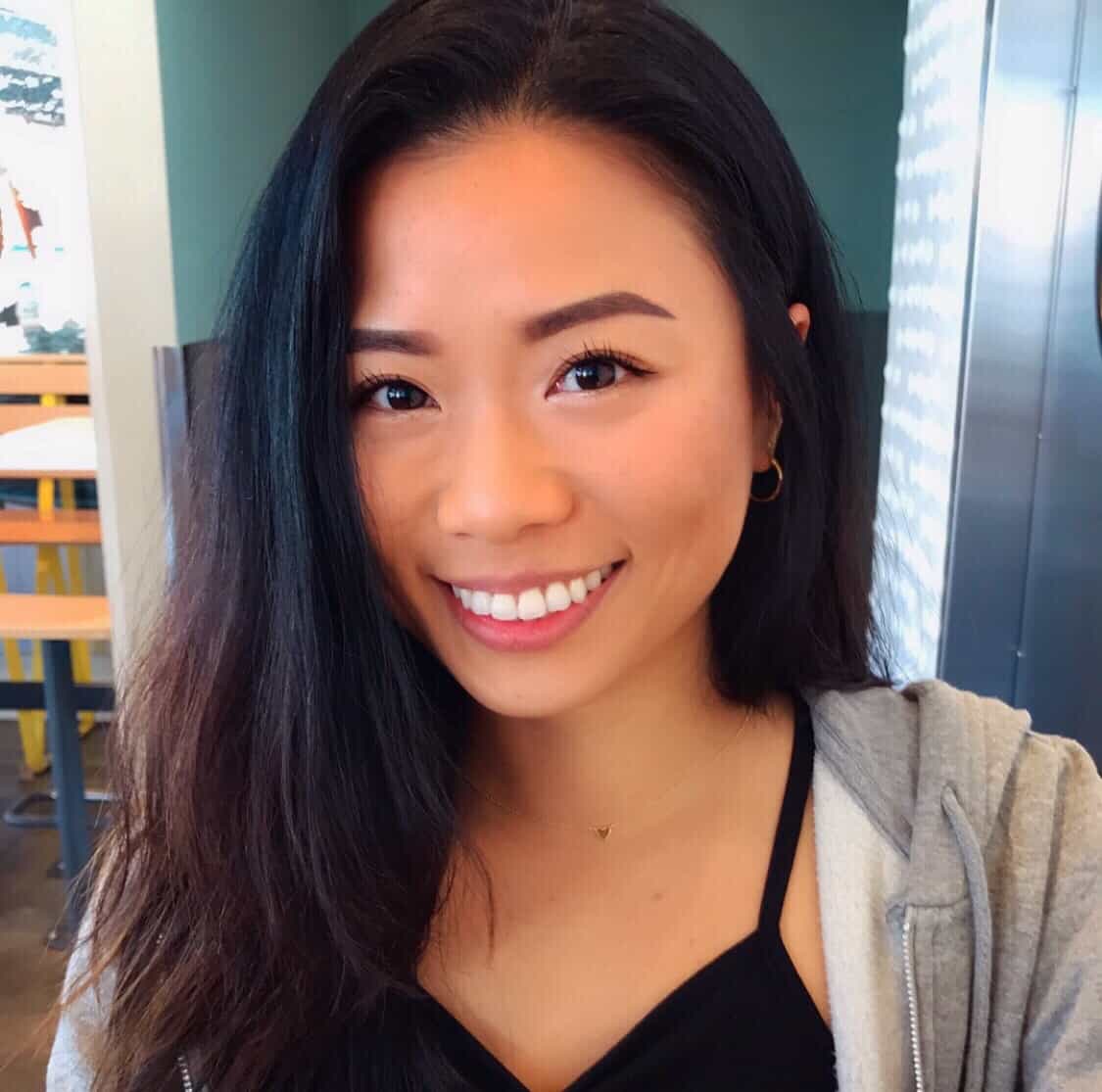 Lianne quit her 9-5 job in 2018 and moved to the bustling city of LA for a change of pace. Having lived in a quiet, secluded part of the East Coast most of her life, her life on the West Coast has since pushed her outside her comfort zone and inspired her to always take "the road less traveled." Travel has played a key role in her personal development, and she believes everyone can reap the extraordinary benefits of exploring life beyond borders.