San Francisco is one of the top tourist destinations in the United States.
It is a city of rolling hills, architectural marvels, top-notch dining for any budget, and a multi-cultural epicenter.
Nestled between the Pacific Ocean and the San Francisco Bay and covered by a staggering number of green space (over 13 percent of the city is green space), it is a beautiful place to visit year-round.
But what is there to do in San Francisco at night?
There are countless options for entertainment and activities at night in San Francisco.
San Francisco is home to world-class museums, educational spaces, restaurants, and vistas, many of which are available after the sun goes down.
In this article, you will find plenty of ideas for what you can do in San Francisco at night.
We discuss educational spaces that are open late, museums, late-night strolls, bars, and restaurants that you can visit in the evenings and late at night.
Visit a Museum
Note: This post contains affiliate links, which earn me a small commission at no extra cost to you if you make a purchase using one of these links. Thank you for supporting this free content!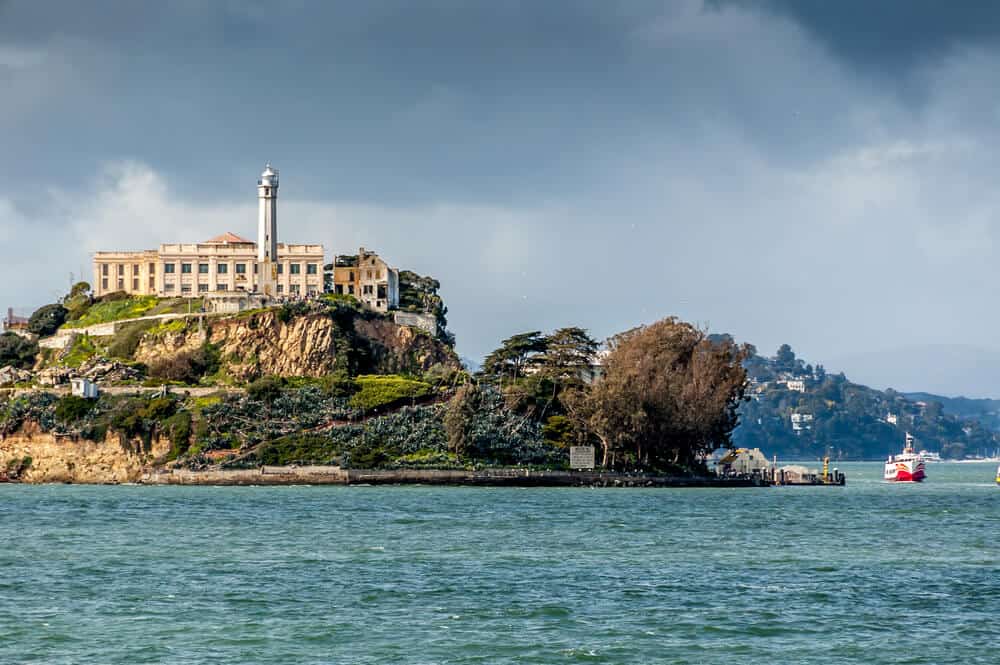 There's plenty to do at night in San Francisco besides eating and drinking!
Besides bars and restaurants, one fun option you could consider is visiting a museum.
There are certain designated days and times to visit several museums after dark.
California Academy of Sciences, Exploratorium, Alcatraz, and SFMOMA all offer world-class entertainment at night on certain days of the week!
California Academy of Sciences
If you prefer to visit a museum open only for adults, then Thursdays from 6-10 pm at the Academy of Science is an excellent option for you.
The Academy of Sciences After Dark is a 21+ event and allows you to explore the academy with a libation in hand.
There are a variety of exhibits and activities to see, including a rainforest, a coral reef, a planetarium, and an earthquake simulator that lets you know what the big one must have felt like to experience.
Exploratorium
Also, on Thursdays is the 18+ weekly event Exploratorium After Dark.
Choose from hundreds of activities for a truly unique nighttime experience in San Francisco.
The location on pier 15 is impossible to top.
This world-class facility constructed in 2013 boasts stunning views of San Francisco Bay.
Exploratorium After Dark is a great way to have a drink or two while learning and soaking in the best views the city has to offer.
Alcatraz
One of San Francisco's most iconic tourist attractions is Alcatraz.
While fun to see at any time, the prison is incredibly spooky at night.
Available to see in the evenings at any time of the year, our favorite time to visit is around Halloween.
Walking through the hallways peering into the cells and mess hall, you can't help but feel a little bit frightened.
Make sure you dress in layers, as Alcatraz seems to make San Francisco's famous foggy nights feel even colder than they already are.
The ferry ride you take to and from the island is worth the price of the ticket by itself.
Soak in the city lights while warming up on your way back to civilization.
SFMOMA
The SFMOMA is one of the best art museums in the country.
With an impressive seven stories filled with contemporary and modern art, there is truly something for everyone to see here.
Exhibits open frequently, vary greatly, and are often some of the best you will find anywhere.
The SFMOMA keeps its doors open until 8 pm on Thursday nights.
Sadly the Michelin-starred restaurant In Situ attached to the museum closed after five years, but there are still good dining options a short walk away.
Musee Mecanique
Pier 39 and Fisherman's Wharf get a bad rap.
Fisherman's Wharf's reputation is partially deserved, but perhaps not entirely.
But one thing that most locals and tourists agree on is that Musee Mecanique is everything about San Francisco that bridges old and new.
Located on Pier 45 is a museum of near centuries-old gaming artifacts.
Some are a bit archaic if iconic. Others are timeless in their kitsch.
Independent of any hyperbole, this is a place that people of all generations can appreciate as truly San Franciscan.
Take An Urban Hike At Night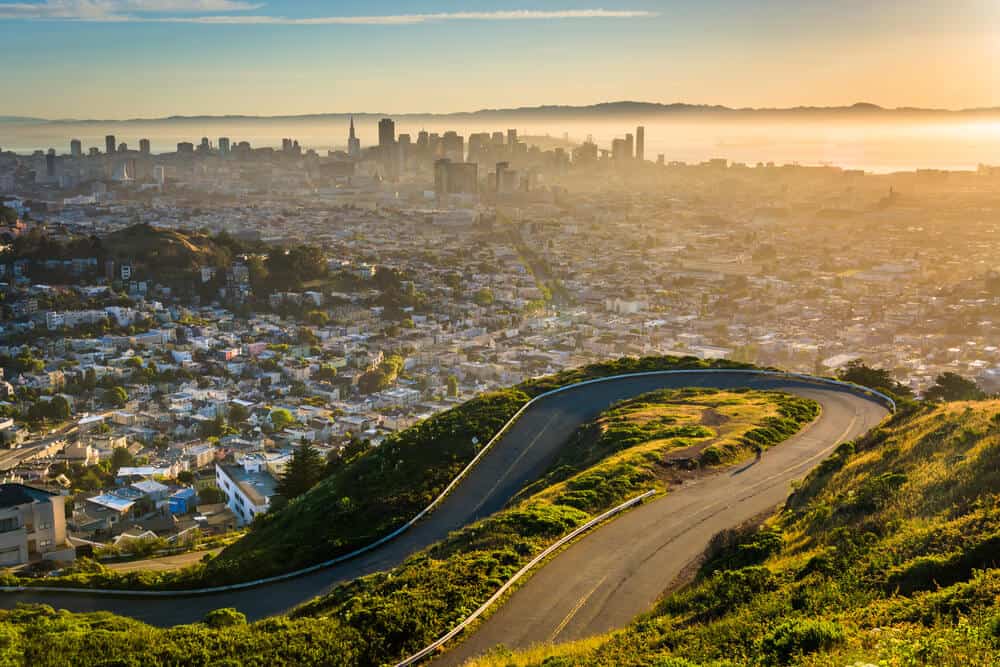 San Francisco is arguably the most walkable city in the United States if you can handle the hills.
What you suffer through climbing up lends itself to some of the most breathtaking views in the country.
No matter which part of the city you find yourself in, there is usually a hill and, more often than not, a view of one of San Francisco's many iconic manufactured or natural attractions.
These views are stunning regardless of the time of day.
However, they feel a bit more majestic at night.
Billy Goat Hill
Located between Glenn Park and Bernal Heights is Billy Goat Hill Park.
A well-kept secret for many years, it gained social media fame for the panoramic views and legendary rope swing.
The swing has come and gone in recent years, but this is still a great park to hike to and enjoy the view of San Francisco at night.
The park is open until midnight, so you have plenty of time to take a walk after dinner or a night on the town.
Twin Peaks
One of the highest points in the entire city (Mt. Davidson barely tops them by three feet), Twin Peaks are an attraction for photographers, romantics, and people just looking to get a good workout in.
Since 2020 one side leading up to the top has been permanently declared an open space by San Francisco.
The designated open area free of cars makes it a great walking trail in the daytime and at night.
You will not find better views of San Francisco anywhere as you can essentially see the entire city from the top.
The park is open from 5 am- 12 midnight. Twin Peaks is an attractive option for people wanting to do something a little different late at night.
Get on your best pair of shoes and take a trek to the top of twin peaks for some late-night exercise.
Sutro Baths
Located in the outer lands where Geary Boulevard meets the Pacific Ocean are the Sutro Cliffs.
At one time, one of San Francisco's biggest tourist attractions, Sutro Baths, suffered a fire in 1966.
What's left looks like ancient ruins and sits between sea cliffs and the open ocean waters.
While fun to visit in the daytime, it is also magical at night.
Take a walk around and smell the ocean air while seeing the waves crash upon this forgotten tourist mecca.
Coit Tower
Though Coit Tower is technically closed at 5 pm, you can walk up the stairs to view the city from its base at any time of day or night.
It is a steep climb that may feel even more difficult after dinner or drinks, but few things feel more San Franciscan than walking to the top of the stairs and seeing the magic of the City Lights at night from night Coit Tower.
Dolores Park
Probably the most popular park in the city for 20 and 30 somethings to sunbath and day drink on the weekend, this park also has excellent views.
The proximity to the Castro and the Mission districts makes it a perfect choice for a break when bar crawling through either neighborhood.
Purch up on the hill and marvel at the city lights while plotting your next move for dinner or drinks.
Stroll The Embarcadero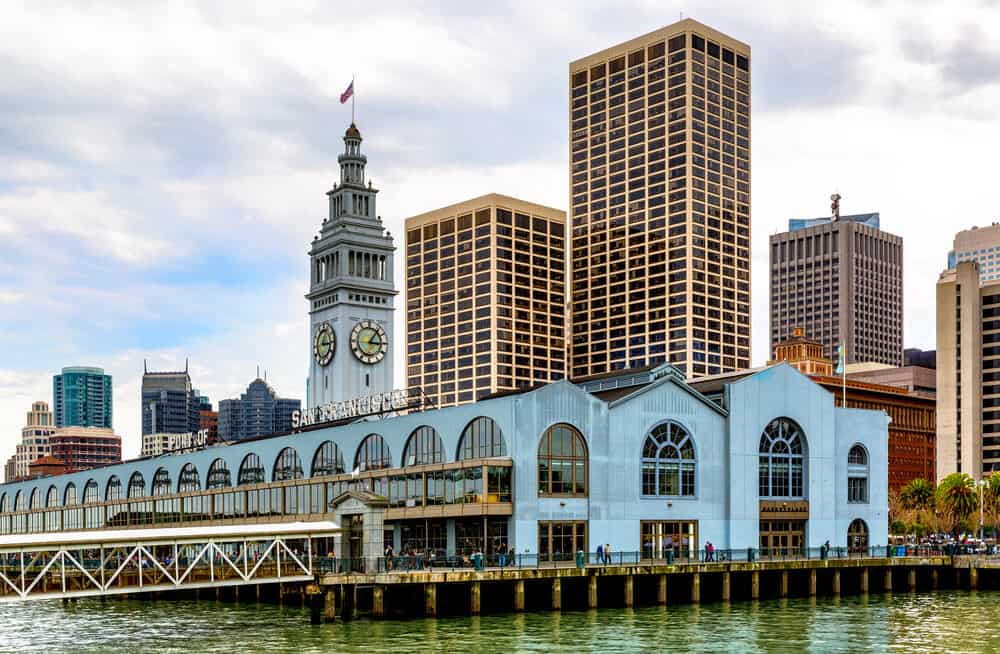 Embarcadero has a vast stretch of sidewalk from 2nd Street in Soma to Pier 45 (past Fisherman's Wharf).
What used to be a freeway underpass is now home to one of the best areas in the city to walk, jog, ride a bike, or skateboard.
It is as charming at night as it is in the daytime with the stunning views of the Bay Bridge, a variety of sea life in the bay, and Oracle Stadium.
It is also home to the Ferry Building, one of San Francisco's most famous markets.
The Ferry Building is open until 10 pm if you are looking for a snack, meal, or cocktail.
Go to a Sporting Event
Oracle Park
Oracle Park is home to the San Francisco Giants.
There is arguably no better stadium in all of baseball.
Nestled onto McCovey cove, the over 20-year-old stadium indeed does not have a bad seat.
Suppose it is your first time in the ballpark, then you may choose to sit higher up.
The stadium has gorgeous views.
The Bay Bridge, the sailboats parked in the harbor, the kayaks waiting for home run balls hit into the bay, and the seagulls perched on the scoreboard waiting for the fans to leave some portion of their garlic fries behind are all iconic sites to see.
The stadium is renowned for its food options, including a Dungeness crab sandwich that is a must-try even at $20.
Protip: you don't have to stand in line at Crazy Crabs for this item. Any surrounding food stands in this section behind the center field bleachers can accommodate your order.
Chase Center
Chase Center opened in September 2019 as the official home to the Golden State Warriors.
It was a 1 BIllion dollar project that is home to one of the best teams in basketball.
It can be a tough ticket due to their recent success, but it is worth the short trip from downtown SF to watch the Warriors play in their new home.
Located on the third street near public water space and the MUNI train, the new arena sits between businesses new and old.
The Ramp and Mission Rock Resort are great options to dine on the water in longstanding spaces that were converted to restaurants.
Another good pre-game option is The Sea Star.
A nearly 120-year-old bar renovated a few years ago is a cozy local watering hole that is perfect for grabbing cocktails before or after the game.
Bar Scene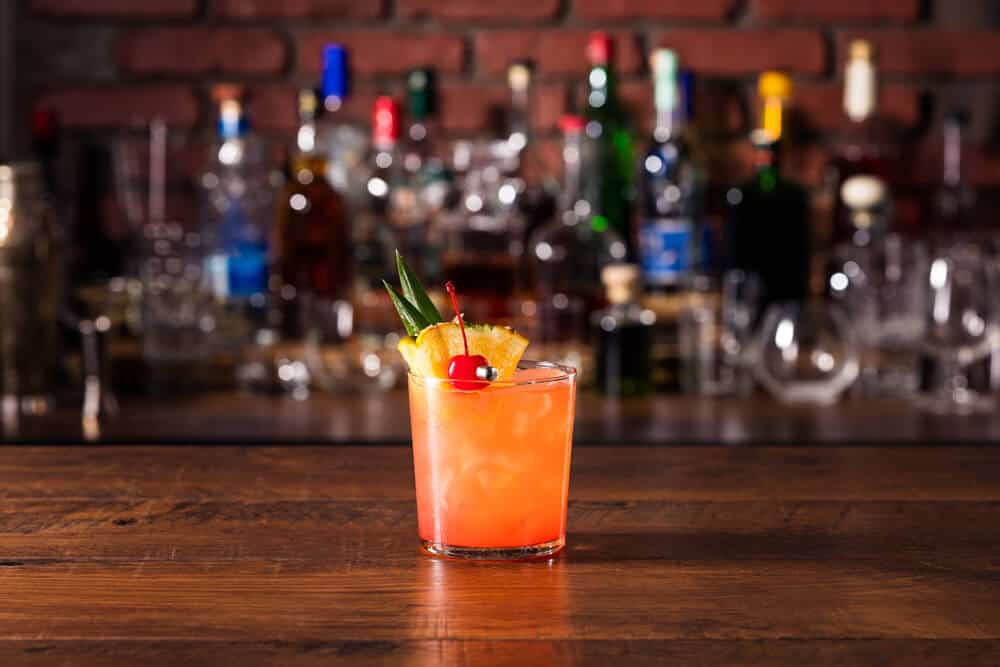 You can not talk about nightlife in San Francisco without mentioning the bars!
Specialty cocktail bars, breweries, wine bars, and dives are all over the city by the bay.
There is truly a bar for everyone, where you can witness some of the most innovative bartenders in the world at the latest cocktail hot spot or have a chat with your neighbors at one of many low-key neighborhood joints.
While we'd be hard-pressed to list the best bars in San Francisco without writing a book on the subject, we have mentioned several that are worth checking out the next time you visit San Francisco.
Cocktail Bars
San Francisco has a long, storied history with cocktails.
The Trader Vic Mai Tai, Cable Car, Pisco Punch, and even the Martini started in the Bay Area.
While not invented here, other iconic cocktails gained popularity in San Francisco, none more famous than the Irish Coffee.
Cocktail bars come in many shapes and sizes in San Francisco.
From grand hotel lobbies and rooftops to unassuming neighborhood bars with brilliant mixologists at the helm, you can be served some of the most delicious libations in the world by some of the industry's most talented professionals.
Some of the best cocktail bars in San Francisco include:
Hotel Bars
Another thing that San Francisco is famous for is its luxurious hotels and the bars inside.
There is a rich history of bartending inside some of these hotels, with famous cocktails being invented and popularized in several hotels in SF.
Whether located high up with gorgeous city views, in an underground basement with an obvious nod to the pacific islands, or a stunning lobby of a luxury hotel, San Francisco has some of the best hotel bars in the world.
When you take a seat at one of the city's iconic hotel bars, you could strike up a conversation with celebrities, local heroes, or the random tourist visiting from the Midwest who is baffled by paper straws.
Prepandemic the hotel bar was becoming one of the more prominent trends in the industry, and with the return of travel, this will most likely continue.
San Francisco hotel bars that you should not miss:
Breweries And Beer Bars
Fifteen years ago, you could count San Francisco breweries and specialty beer bars on one hand, maybe two.
The lack of choices for craft beer was a bit surprising given the brewing history in SF.
Many of the iconic brands and breweries that used to make beer in San Francisco shut down decades ago.
Flash forward to 2022, and there is a fresh crop of newcomers serving excellent beers in SF.
There are dozens of craft beer bars and breweries in SF.
The most famous beer bar, Toronado in San Francisco, is still operating in the iconic Lower Haight location.
Plenty of newcomers became instant classics as well.
City Beer Store is the best place in the city where you can order a pint from the bar before shopping in their beer store located in the back of the store.
There are also several highly rated breweries in San Francisco, with Cellarmaker being considered by many to be the best in town.
Here are a few of the best locations to enjoy craft beer in San Francisco:
Wine Bars In San Francisco
You can not discuss the Bay Area bar scene without mentioning wine.
The wine country surrounding the Greater Bay Area is some of the best in the world.
Suppose you want to skip the drive to nearby Sonoma and Napa counties but still enjoy delicious wine from the top producers locally and worldwide.
In that case, you will be able to at various restaurants and bars in the city.
While there are many restaurants with world-class wine lists, there are also some great wine bars you can visit in San Francisco.
Here are a few wine bars that you will enjoy in San Francisco:
Neighborhood Bars
San Francisco is home to one of the highest concentrations of bars in the United States and possibly worldwide.
No matter where you live in the city, you have a great neighborhood dive that you can duck into to escape the fog, rain, crowds, or the hustle and bustle of your daily commute.
San Francisco has some of the oldest, most unique, and storied dive bars globally.
Whether you want to channel your inner Jack Kerouac at Vesuvio, listen to some punk rock at the Knockout, or sip on a cocktail with adult videos playing at Kozy Kar, there is a dive bar for anybody in San Francisco.
We could write a much longer list, but here are a few of San Francisco's best dive bars:
Where to Eat At Night in San Francisco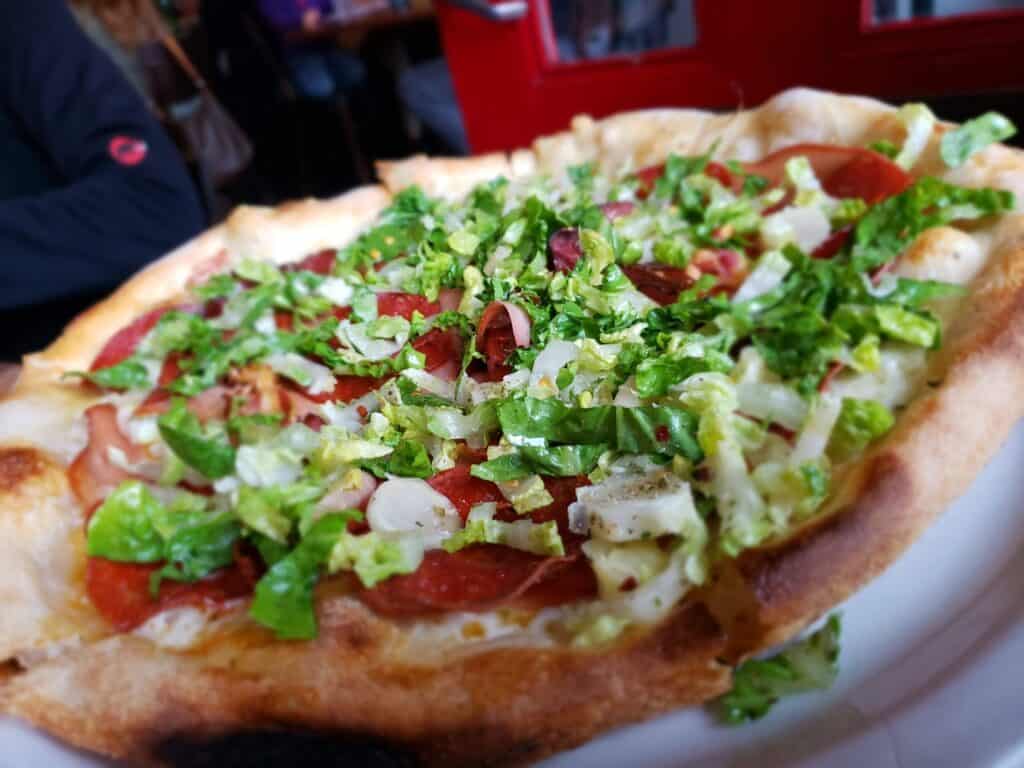 You can not make a trip to San Francisco at night without thinking about the food.
San Francisco is home to thousands of restaurants, many of which serve the best food you will find anywhere.
Virtually any cuisine you can imagine is available.
Cuisine from all parts of the world, restaurants that operate at all hours of the day, and choices available for any budget are all things that make San Francisco one of the best places to enjoy an evening of eating and drinking that you will find anywhere.
Casual, Yet Cool San Francisco Eateries
One of the best things about the dining scene in San Francisco is the lack of pressure to dress up the way you have to in other major cosmopolitan cities.
Many of the best restaurants in San Francisco feature relatively casual dining rooms and relaxed service.
You can eat meals from some of the greatest chefs in the world in spaces that are airy, light, laid-back, and comfortable.
San Francisco is home to a constantly evolving restaurant scene that continuously strives to produce the best food you can find anywhere and seemingly does so without trying too hard.
Every neighborhood seems to have one, if not a dozen, choices for a top-notch meal in an otherwise unassuming neighborhood locale.
San Francisco has many unique residents and neighborhoods, and the restaurants here seem to embody, if not define, the communities they inhabit.
Casual atmosphere with elevated cuisine in San Francisco:
Fine Dining
If your idea of a night on the town involves dressing to the nines and getting world-class service, San Francisco has plenty of options for you as well.
San Francisco is a destination for people from all walks of life, including some of the wealthiest and most influential people worldwide.
Thus, San Francisco is home to some Michelin-starred restaurants and some of the best fine dining you will find anywhere.
If you want to treat yourself to caviar, rare, and extensive wine lists or tasting menus from the world's most renowned chefs, you will find all of these options in San Francisco.
San Francisco is a perfect location for a romantic evening, enjoying some of the best food in some of the country's most impressive fine-dining restaurants.
Fine dining options for an evening in San Francisco:
Late Night Eats
Though it isn't known as being the city that never sleeps, San Francisco is host to plenty of late-night options for bar patrons and essential workers getting a bite to eat later in the evenings.
Burgers, Mission-style burritos, New York Style pizza, pub grub, and Shewarmas are just the tip of the iceberg for late-night food options in San Francisco.
SF also has numerous options for a late-night meal regardless of your taste or budget.
Popular cocktail bars serve food late, storied diners that keep the doors open until dawn, and excellent takeout options surrounding the seemingly endless supply of drinking establishments.
In short, you have opportunities abound for eating late at night in San Francisco.
Where to get something to eat late-night in San Francisco: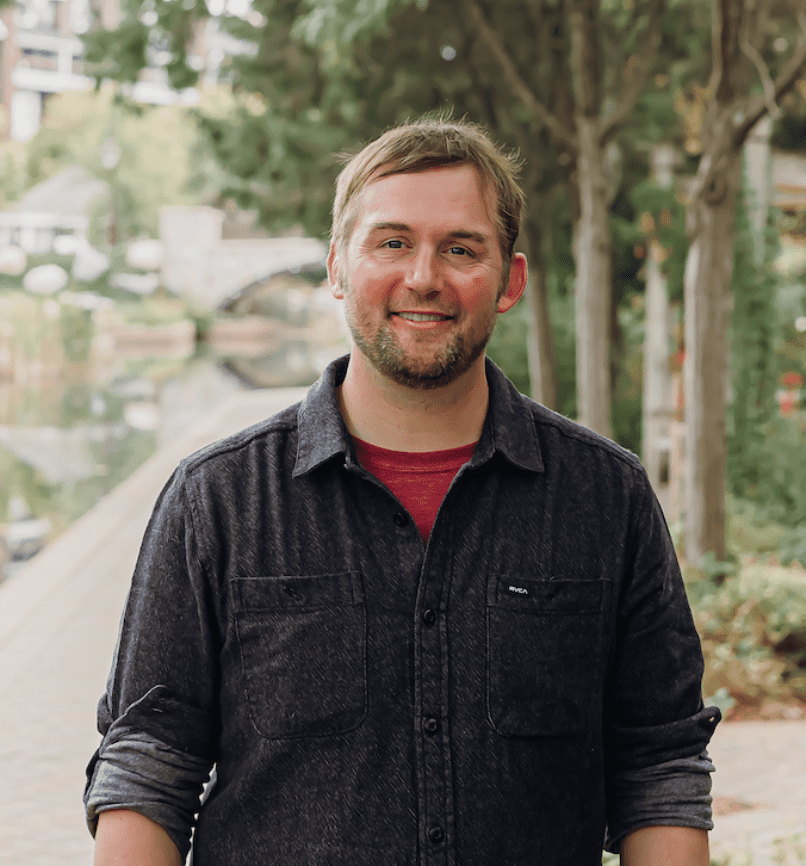 Deric is a freelance copywriter and content manager living in San Francisco, CA. Deric is a proud father, home cook, avid hiker, former bartender, and SF resident since 2006.