When people talk about things to do in California, they usually focus on activities that are available in some of the bigger cities like Los Angeles or San Diego.
But California is a huge state, and there are many beautiful and special places in the state that don't get as much attention as the major cities.
Northern California is just as beautiful as the Southern part of the state and there are fun and wonderful things to do there around every corner!
Grass Valley is a small town in Northern California that was originally founded as a mining town. It sits at the center of a cluster of Gold Rush towns and still displays the rustic charm of its origins on every street.
Locals and those who love to visit Grass Valley will tell you that you just have to stay at the Holbrooke Hotel and I can second that wholeheartedly! The historic hotel places you at the center of the town's activities and is perfectly located to enjoy all that Grass Valley has to offer.
Grass Valley has tons of quaint little shops and restaurants to explore, as well as gorgeous hikes and scenery to enjoy. We'll start with the Holbrooke Hotel and then go for a little walk around town!
Things to Do in Grass Valley, CA
Spend the night at the historic Holbrooke Hotel.
The best hotel in the area, The Holbrooke Hotel is steeped in history. It has seen everything from the Gold Rush, to the 1855 fire that burned down most of Grass Valley, to the time that Ulysses S. Grant stayed there.
Spacious rooms and a full-service bar make this a great jumping-off point for visitors to the quaint little town. Best of all, the old-western feel will get you right on track to enjoy the history of the entire town. Return to your hotel each night for Mexican-style dining and a delightful saloon-style environment.
Note: This post contains affiliate links, which earn me a small commission at no extra cost to you if you make a purchase using one of these links. Thank you for supporting this free content!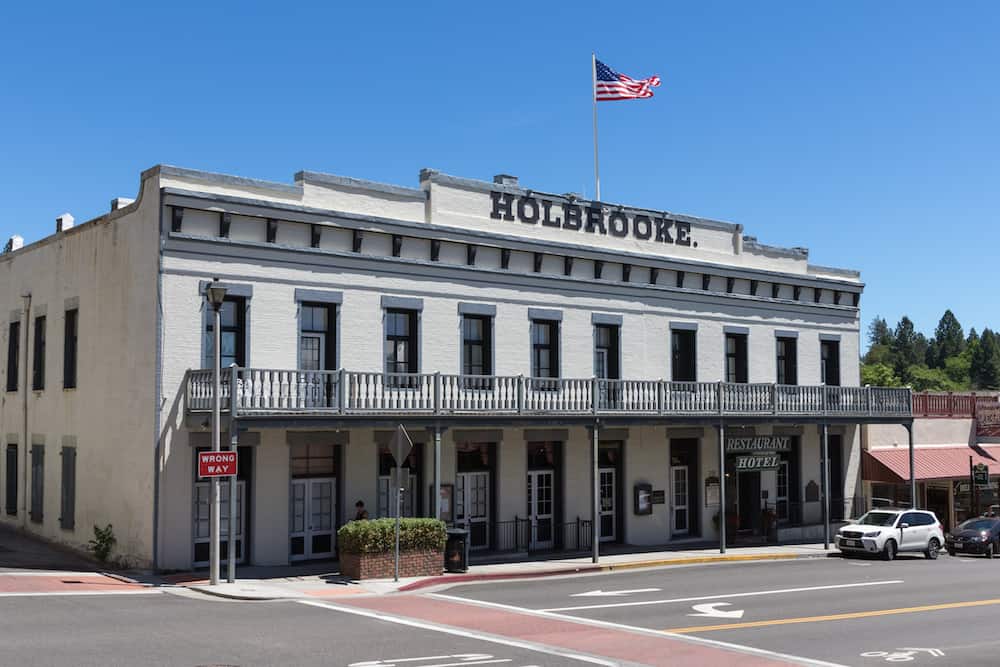 Or opt for one of the many other great places to stay.
There are many wonderful hotels in Grass Valley, and many of them are run by local families who are passionate about making their guests feel at home.
One choice is Grass Valley Courtyard Suites. This is a lovely hotel comprised of little apartments that make you feel like you're in your own home.
To enjoy a cabin-style hotel feel, get a room at The Pines Motel and Cottages. There are some great chain hotels as well that have their own Grass Valley feel to them.
Take a tour of the North Star Powerhouse Mining Museum.
Hailed as one of the gems of Nevada County, the North Star Powerhouse Mining Museum is a great place to learn about the Gold Rush and to take a tour of a historical mine.
There are few places in the US that you can visit an actual mine as it was when it was still operating, and this is one of them!
The Museum is linked with the NCNG Railroad Museum, and the Firehouse No.1 Museum, which makes it a one-stop-shop for all things historical! The museums are run by a passionate group of volunteers who know everything about Grass Valley and the museum.
An added benefit to visiting the museum in the summer, in my opinion, is getting a pleasant break from the sun while you are expanding your knowledge! You'll also get a chance to see lots of gold, minerals, and other (literal) gems!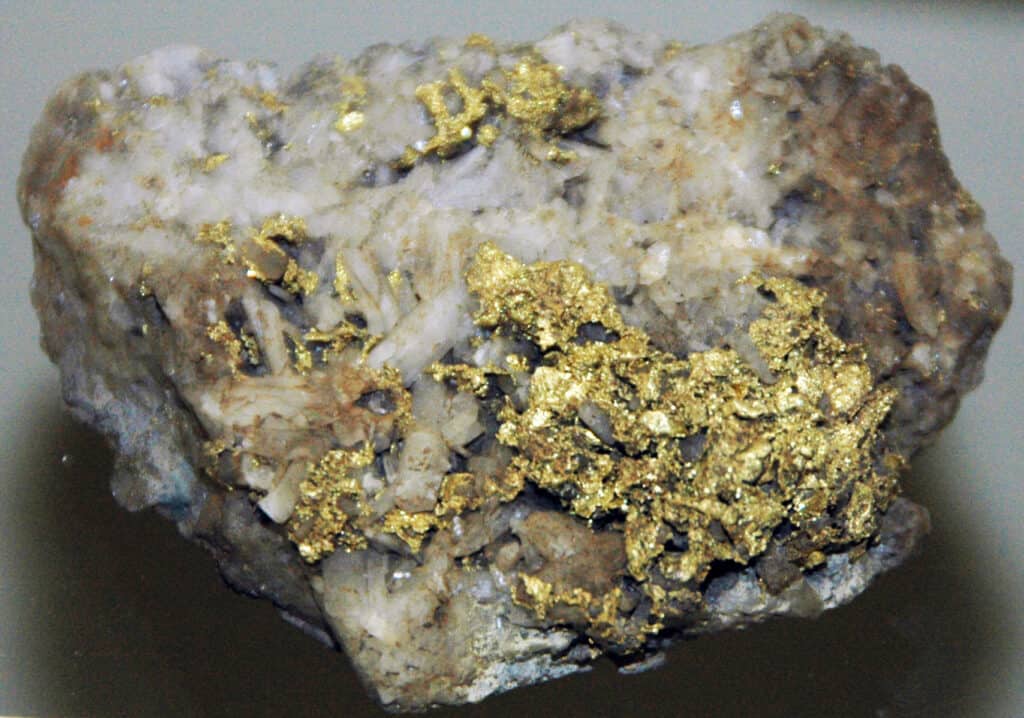 Make some four-legged friends at The Animal Place.
If you are traveling with kids, or if you want a little bit of information about the history of farming in Grass Valley, a visit to The Animal Place is the perfect way to have a fun afternoon! You can take a tour that shows off the care of all the animals on the farm.
This is a great place to interact with animals that you might never have the chance to interact with. Pet cows, meet some turkeys, feed the goats, and cuddle a bunny!
Grab a book to remember your time in Grass Valley.
Stop by The Book Seller, a lovely and charming little bookstore. It's one of my favorite places to stop in when I'm in Grass Valley!
This is an independently-owned book store that has a great selection of books. An added bonus is that there is an entire section that is devoted to local authors' work!
This little shop is right in the middle of Mill Street, which is at the heart of town and not far from another great bookstore named Booktown Books.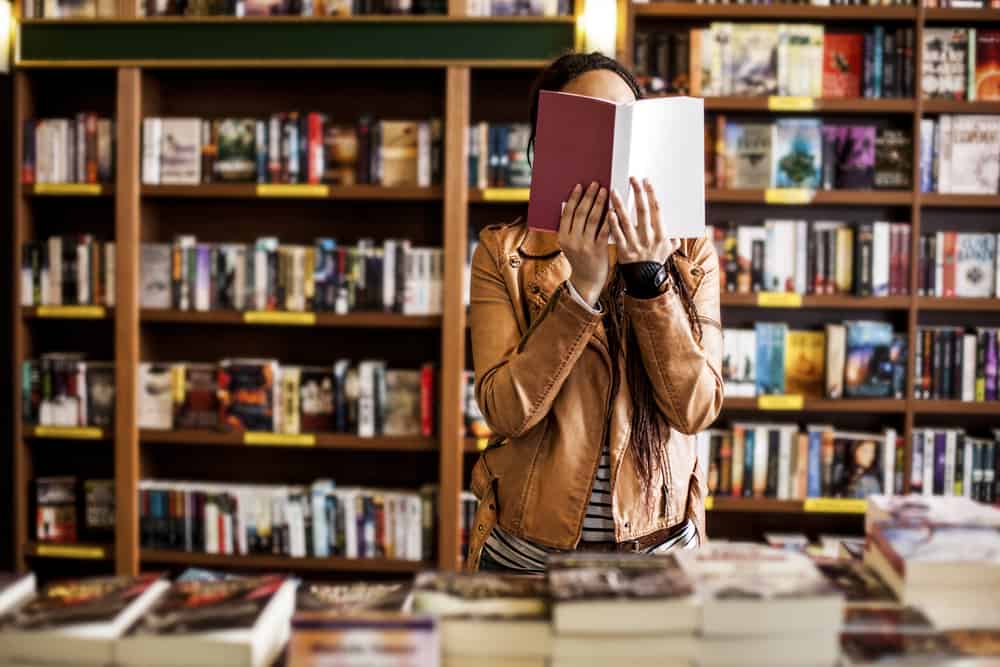 Shop for antiques and gifts.
If antiques are your thing, Grass Valley is a great place to find beautiful pieces to add to your collection!
Mill Street Vintage and Antiques is a small store with big value to offer! Like most of the shops in Grass Valley, this one is family-owned and the owners are always there to greet you!
If you don't find what you need at this store, just head down the way to Grass Valley Antique Emporium.
Visit Cosmic Shark Clothing and support a shop owned by two enterprising women who make custom clothing, or pop in to Grass Valley Gifts for memorabilia and clever travel gifts for people at home.
For the people in your life who love knick-knacks and candles, Heart and Home is a great shop to find the best unique home goods.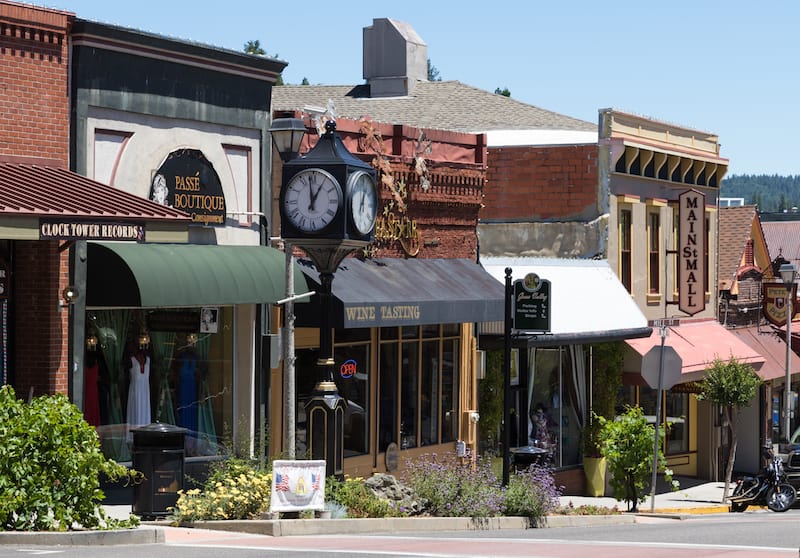 Shop for a beautiful jewelry find.
Crystal Empire Gems is a delightful jewelry store is full of custom pieces at many price points. This family-owned shop works with unique gems and minerals as well, making it a fun place to stop in and take a look around, even if you aren't planning to buy something.
If you are in the mood for a little shopping, you can find yourself a unique piece made by a local artist in this shop!
Another great place to buy jewelry is Stucki Jewelers and Engravers. It has been around since 1904 and is still family-owned to this day! This fine jewelry store offers up gorgeous pieces, a dose of local history and color, and they also offer complimentary cleanings when you stop in!
Visit a piece of local history.
Visit the historic Home of Lola Montez, who was famous for her dancing and wild behavior — and for taking a shot into the crowd at the court of King Ludwig I of Spain.
Alternately, you can check out Mount Saint Mary's Academy to see the oldest continuously operating Catholic School west of the Mississippi.
For a visit steeped in local history, visit Swan Levine House, which was a hospital in the early 1900s during the later years of the Gold Rush boom.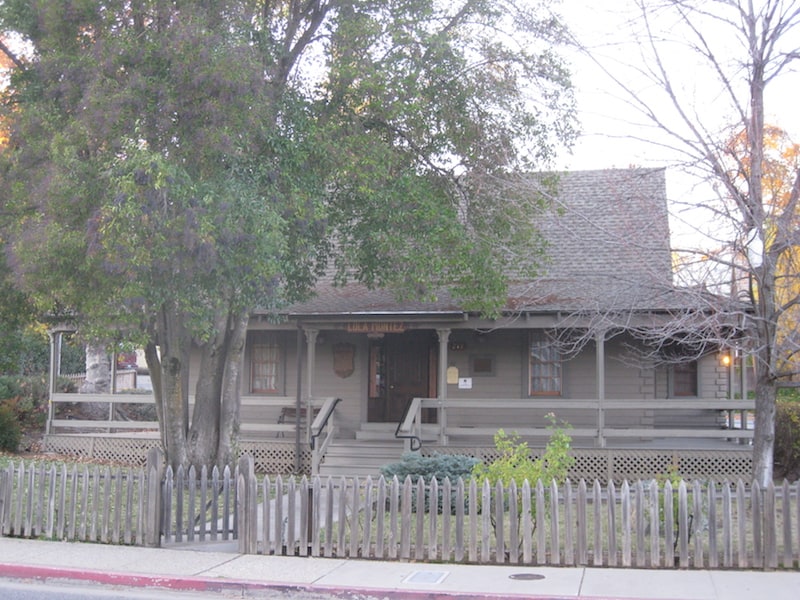 Do something social.
Catch a class at Lola and Jack, which is located in an old bank located in downtown. Take a painting class or a DIY craft class from the owners, Karen and Bonnie.
Grass Valley Games is a prime example of the kind of community feeling that is uniquely Grass Valley!
This store is a mom-and-pop game shop that offers gaming nights and get-togethers nearly every day! This is a great place to sit down with some locals and learn about the town and its activities.
Once you finish up at Grass Valley Games, you will probably be hungry! Thankfully there are lots of great restaurants right down the street from Grass Valley Games!
Grab something sweet at Corvus Bakery.
This delightful little bakery offers up delicious apple pie, yummy cookies, and even scrumptious paninis. Get a coffee or a tea, and watch the street from the comfortable and charming interior of the Bakery. Best of all, there are vegan and gluten-free options on the menu!
The owner is often in the shop, and the servers are often locals who have worked there for years and years. There is nothing more fun for me than being able to ask a server what else I should do while in town and getting an excited answer full of great details! They may even suggest a fun place to grab a cocktail or a beer before dinner.
Sip a local beer at Grass Valley Brewing Company.
This locally-owned brewery is a great place to get delicious beers made in-house. They also stock other local beers. The location is cozy and friendly, and you will often see the owners waiting tables. If you get comfortable, you can even stay for dinner!
If you want to make a bit of a tour of the local places for a nightcap or a midday cocktail, step on over to Lucchesi Vineyards Tasting Room for some local wine tasting, or mosey on over to Sierra Starr Winery.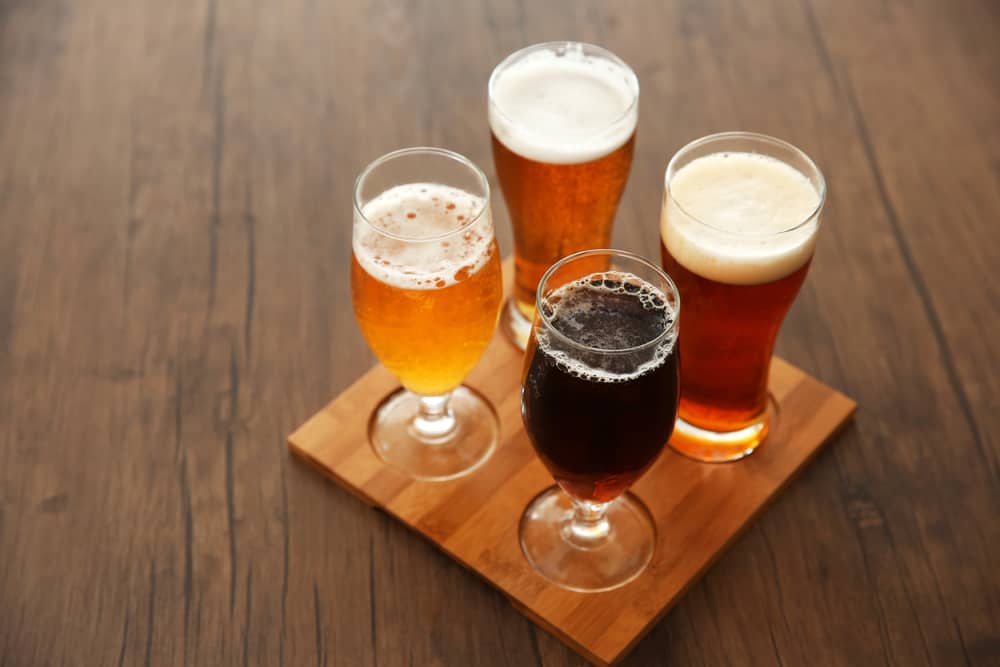 Enjoy a delicious dinner.
There are many great dinner restaurants in Grass Valley and many of them can lay claim to chefs who are the best in the business.
For glorious and satisfying Italian, get a table at Alloro Cucina Italiana. This little restaurant is cozy and utterly charming and is located in a historic house located in downtown. This is a personal favorite of mine and really can't be beaten.
For family dining that is second-to-none, go to Cirino's At Main Street and enjoy the paintings on the walls which were commissioned by a local artist.
Want something a little more international Get some excellent Middle Eastern cuisine at MeZe or some high-quality sushi at Kaido Sushi & Japanese Grill.
For a comforting fill-you-up meal at any hour of the day, hit the Old Town Café. Enjoy the old diner atmosphere and the soda-fountain counter that is still inside the building. This place is like a snapshot from a 1950s movie and I just love it here!
Get a pick me up with some coffee.
Grass Valley is rich with restaurants, and coffee shops are everywhere! This means that coffee-lovers can have their pick of unique, local coffee shops to choose from for their morning coffee.
Fable Coffee makes their own coffee and also offers up a lovely coffee bar to sit at while you enjoy a cup of pick-me-up! Carolines Coffee Roasters is a long-term presence in the community and grew from a small coffee cart.
If you want to sit down in a café that focuses on artisan coffee, Sierra Mountain Coffee Café is the place for you! They make delicious pastries and baked goods in-house and the charming location will make you feel right at home.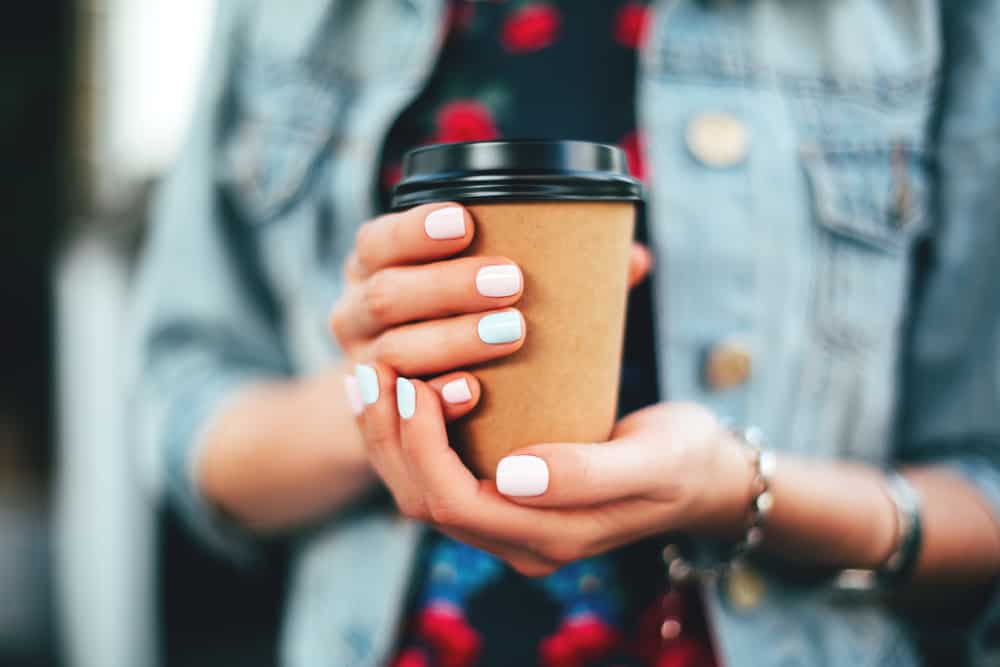 Admire the local scenery.
Grass Valley is located in the mountains, which means that you will have access to some of the most amazing scenery you could ever hope to see anywhere on earth! If you love hiking, there is ample opportunity in the Grass Valley area!
For an easy hike, go up the Hardrock Trail Loop. This is an easy stroll with beautiful nature all around you.
If you want a more moderate climb with some better views, pick from the Hardrock and Osborn Hills Loop Trail or the Rough & Ready Ditch and Wildflower Loop trails.
Visit Grass Valley in the winter — you may see snow!
Due to the elevation, Grass Valley can get snow in the winter — a rarity in California!
Snow or not, the whole town turns on the Christmas cheer during the holiday season, and it is one of my favorite times of year to visit the little town. During November and December, Grass Valley celebrates Cornish Christmas.
This fun holiday fair takes place on set days of the week, and the shops along Mill Street bring their wares out onto the street and offer cider, treats, and a good chat with those passing by. Buy some homemade cider or some roasted chestnuts from one of the many people dressed in beautiful Victorian costumes.
If you're ready to hit the slopes, you aren't far from skiing, snowshoeing, or amazing views covered with lovely, powdery snow.
***
That's the scoop on the best things to do in Grass Valley from someone who visits frequently. This is one of the prettiest and most wonderful places to visit anywhere in California!
There's no wrong way to start your trip to Grass Valley, and there are so many things to do and see that you may not get to all of the things that are on this list. No matter which things you decide to enjoy or try, you won't be disappointed.
Grass Valley is one of my favorite places in the world and I know that anyone who goes there will feel the same way!
Spend the day shopping, visit wineries and breweries, or buy a stack of books by local authors. The choice is yours each day that you find yourself enjoying the charm of this little gem of a town nestled in Northern California's mountains.
Pin This Guide to Grass Valley, California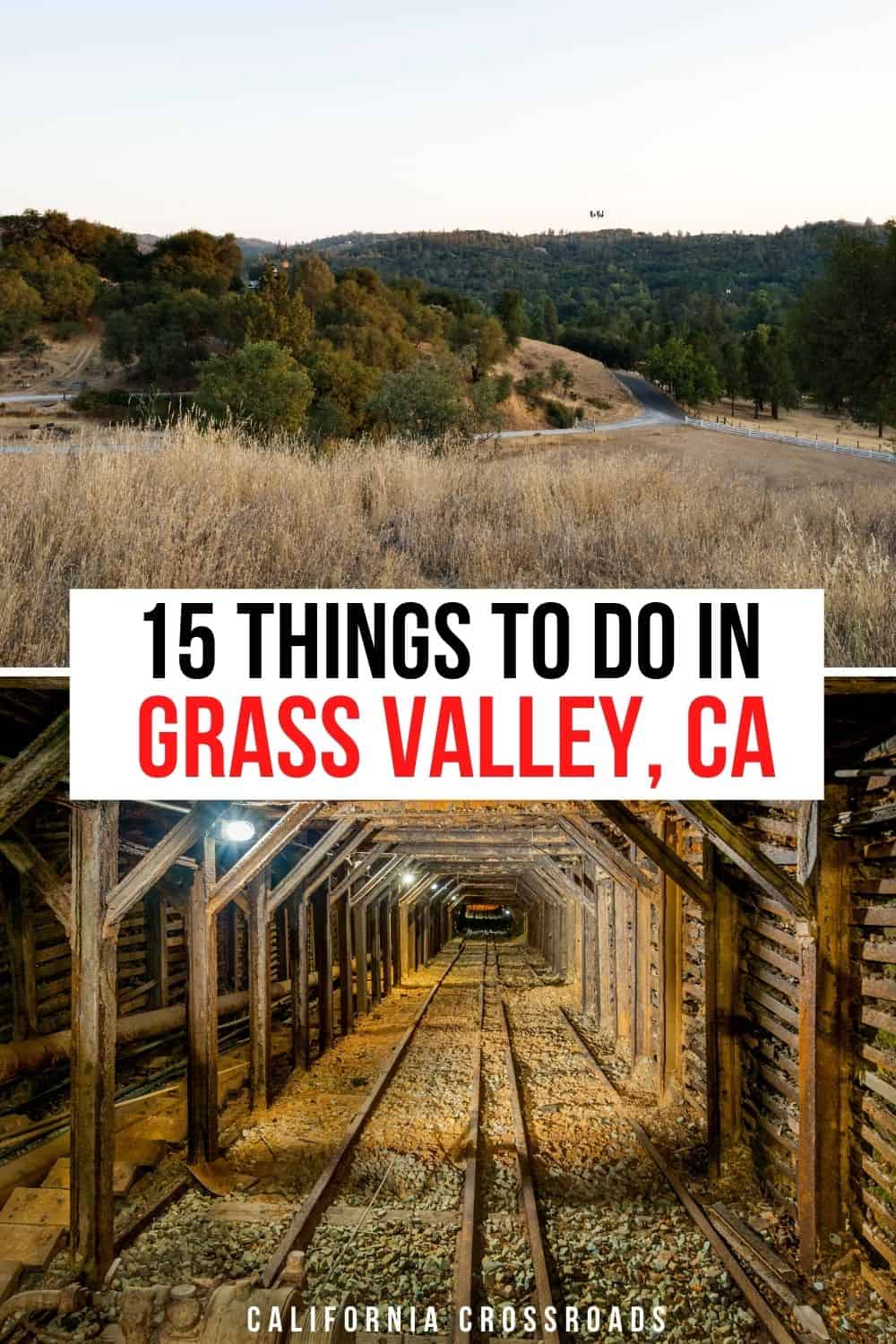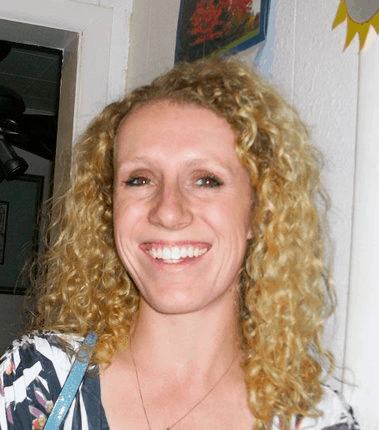 Brianna York has spent many years of her life traveling for work and pleasure, and grew up in Oregon in the gorgeous Pacific Northwest. She embraces each new place she visits and makes the most of seeing all the best that each city or place has to offer.  She is a published author and competes with her Arabian Show horses all over the United States. She embraces each day like a new adventure and is always ready for new experiences!