Central California is often completely off people's radar when they think of visiting the state.
While it is true that the coastal part of the state offers up some of the most gorgeous scenery (hello, PCH!) and most fun things to do anywhere on earth, California is made up of so much more than beaches and Hollywood.
If you have been trying to decide where to go when you visit California, you would be missing out if you didn't at least consider Lodi.
Nestled in the center of the state, this great town has grown from a farming community to a city brimming with art and delicious wine tasting opportunities.
Seriously, if wine tasting is your thing, you cannot miss out on a visit to Lodi. Lodi is like a mini Napa Valley, and I think it might honestly be better than Napa — and certainly less expensive and less crowded!
I always like to start by mentioning the places that you can stay when you visit a new place, so let's get some hotel ideas out there for you!
Where to Stay in Lodi
While Lodi is large enough to boast the usual chain hotels, it's full of charming locally-owned hotels with their own themes, so you really should consider taking advantage of the B&B scene.
The best place to stay for a uniquely Lodi experience and impressive comfort is the Cottages on Armstrong. This delightful little hotel is comprised of three houses, each named after a type of wine. The owner runs the little hotel and you will have your own house to relax in for the whole stay!
For a place to stay near Lodi perfect for wine tasting, The Inn at Locke House is in nearby Lockeford, which is just 15 minutes from Lodi's downtown and this charming inn is quaintly historic. The food on offer is from local farms and the wine from local wineries.
For a slightly more upscale experience, check out the Wine and Roses Hotel which also has its own restaurant and is close to day spas and other relaxing venues.
Best Things to Do in Lodi
Taste Lodi's best wines.
You absolutely cannot go to Lodi without going wine tasting. There are so many good options to be had that you could spend your entire vacation just tasting wines here.
For starters, The Dancing Fox Winery is an absolute must, as it is family-run. They offer their own beers as well if you have people with you who aren't into wines. This great little winery is a perfect example of what Lodi is all about, and you will be given the chance to try many different vintages and kinds of wine, along with delicious food.
Not to be overlooked are Oak Ridge Winery with its charming building that looks like a wine barrel, or the delightfully minimalist m2 Wines.
There are many family-owned vineyards to see like the Van Ruiten Vineyard which is famous for its Cabernets, or the Weibel Family Vineyards and Winery which has a very popular wine club and even processes online orders!
If you don't know where to start with all of the options for wine tasting, drop by the Lodi Wine Visitor Center for a helpful map, some advice, and even a mini wine tasting!
Note: This post contains affiliate links, which earn me a small commission at no extra cost to you if you make a purchase using one of these links. Thank you for supporting this free content!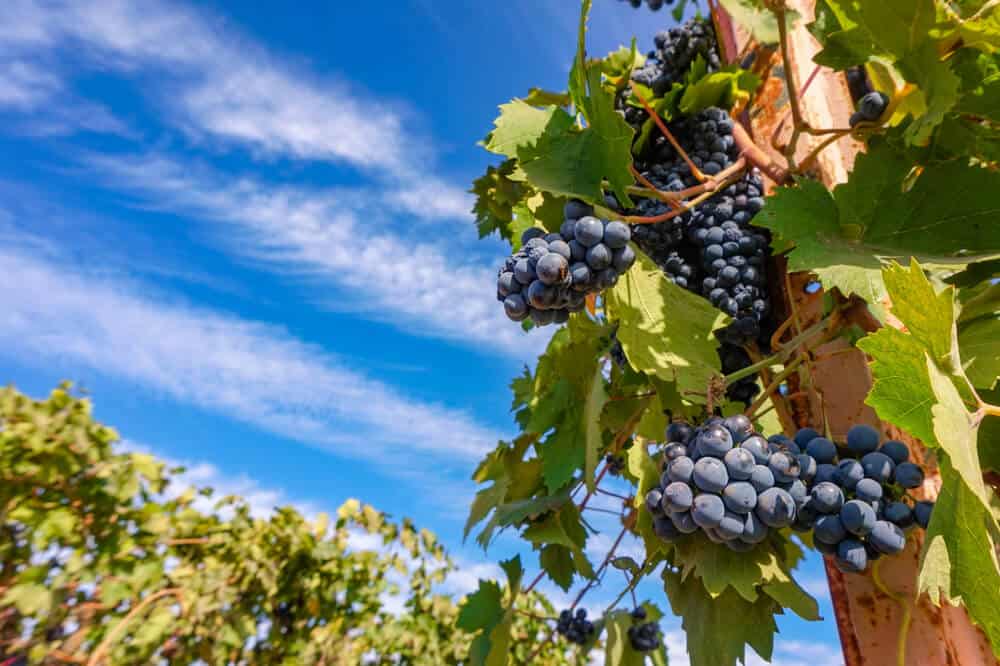 Get adventurous with some outdoor activities.
While you are out wine tasting, you will get a sense of the scenery of the area and the beauty that is on offer.
If kayaking sounds appealing to you, you can go out for a jaunt at Lodi Lake Park which is also known for its gorgeous picnic area.
If you love disc golf, there's a great disc golf course at Micke Grove Disc Golf Course.
Other options include taking a picturesque hike around the Lodi Lake Wilderness Area or going paddleboarding with the Explore Stand Up Paddle Company.
You can even visit the Micke Grove Zoo for some fun seeing exotic animals and turtles!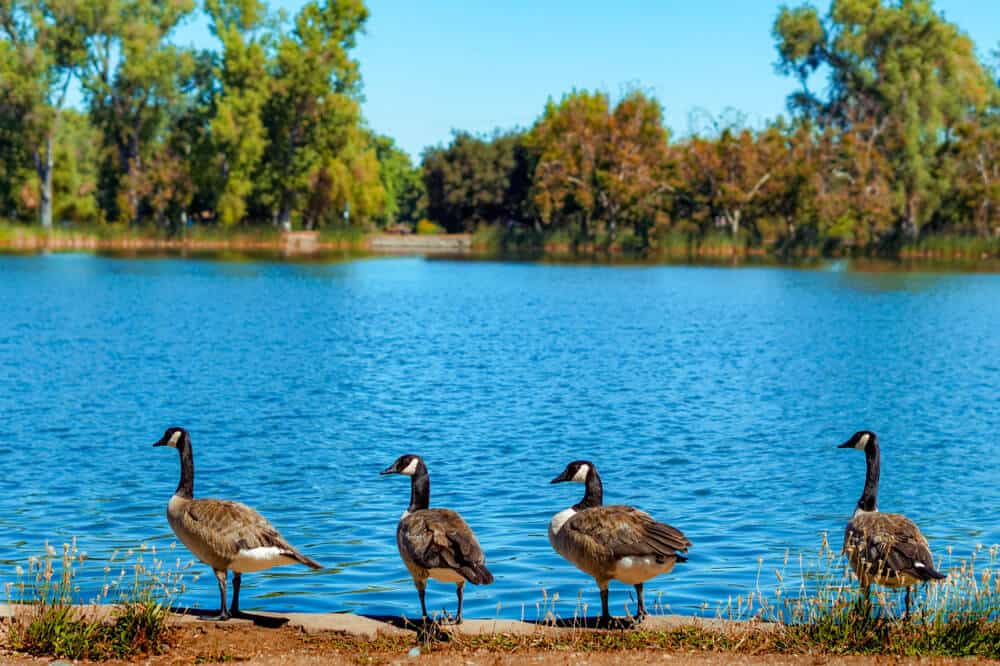 Check out the incredible Lodi art scene.
Art is almost as big a part of Lodi as wine!
Stop by the unique and whimsical Double Dip Gallery for a scoop of ice cream and to wander around the art exhibits. Ice cream and art — what better combination?
Head to the Lodi Community Art Center to see local artists on display, or pop into the Stockton Art League Goodwin Gallery to see lovely exhibits and buy prints from local artists that will commemorate your time in Lodi.
Do some shopping downtown.
Lodi is full of unique little stores and shops, and you can wander around all day finding things to see and buy.
Find locally inspired clothes and homewares at The Local Collective, or Angel RA, or take all your girlfriends with you to Fashion Safari for a fun shopping day!
Find that perfect jewelry item at Danz Jewelers or Synowicki's Jewel Box. Both places are family-owned and have local artist's pieces in their collections.
Looking for some entertainment? If you want to buy a comic or a board game, head over to Launchpad or Comic Grapevine.
Find your next favorite novel at Tom's Used Books, or go antiquing at Secondhand Rose. This antique store is a great place to learn about the history of Lodi as well.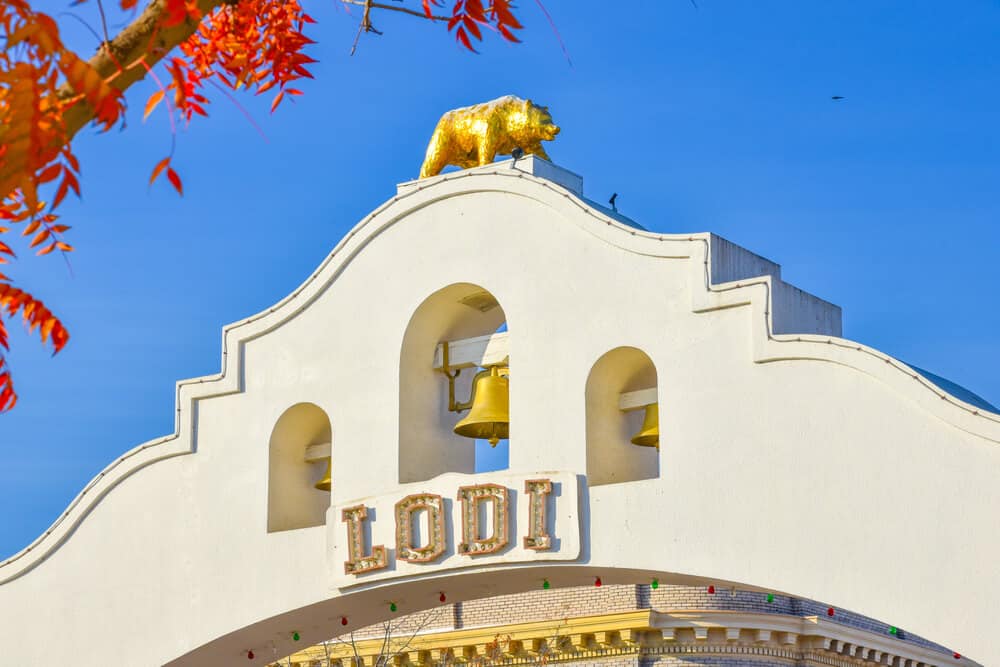 Learn about Lodi's history.
Lodi has been around since 1869 and was founded by settlers who left from Lodi, Illinois to find a new life for themselves. The town was originally named Mokelumne after the river that is nearby but was renamed in 1874.
This little farming community used to be the watermelon capital of California, and George Washington Hill even lived in the town in 1948!
Today, you can take tours of the Hill House to see a beautifully preserved example of Victorian architecture and to learn about the town itself.
The San Joaquin County Historical Museum offers a complete history of the area, including the story of the Miwok tribe, the original indigenous inhabitants of the land. The museum is managed by locals who are passionate about what they can share with visitors.
See the Lodi murals.
When Lodi turned 100, a group of artists was commissioned to paint a series of 11 murals that would tell the story of Lodi's history.
This is a major attraction to the town, and you can visit the nine murals to see a unique depiction of different parts of Lodi's history.
This is a walking tour of Lodi's street art, and it's well worth the time invested because you will see so much of the town while also enjoy the art.
Enjoy a delicious meal.
Once you're in downtown Lodi, you are going to have so many options for places to eat that you might not know how to narrow it down!
For breakfasts, hit up the absolutely delightful and charming Village Coffee Shop and enjoy great coffee and delightful homecooked food at the old-fashioned diner bar.
Mimosa's Gourmet serves food at all hours of the day, but their breakfasts are out of this world! For comfort food and a great start to your day, head to Denis' Country Kitchen – voted the best breakfast in Lodi!
When you are ready for lunch or dinner, you will want to go to Bueno Italiano where three generations of the family will delight you with the most delicious Italian food you have ever had.
Go to Habanero Hots for a Mexican-inspired dining environment and 4 generations' worth of family skill in the kitchen. Because California offers up some of the best sushi anywhere on earth outside of Japan, head to Yume for an intimate setting and delightfully unique offerings.
If you want to dress up for your dinner, go to Towne House Restaurant at the Wine & Roses hotel, and enjoy locally-sourced ingredients whipped up into simple but absolutely phenomenal dishes.
For a classic steakhouse menu in a historic building, go to Woodbridge Crossing. They are famous for their prime rib and you would be missing out if you didn't order it!
If you can't decide what to try, take a walking food tour with Savor Lodi. You have to be 21 and you have to reserve a slot, but it's well worth it and will show you a whole variety of the things that Lodi has to offer in wine tasting and dining.
Try some of Lodi's more unique adventures.
I would be remiss in my suggestion-making if I did not include a few of the more unique things to do in Lodi!
The Isenberg Crane Reserve is a great day trip where you can see pelicans, swans, and even ibis.
For science geeks, the World of Wonders Science Museum offers fun hands-on exhibits that kids and adults will both love.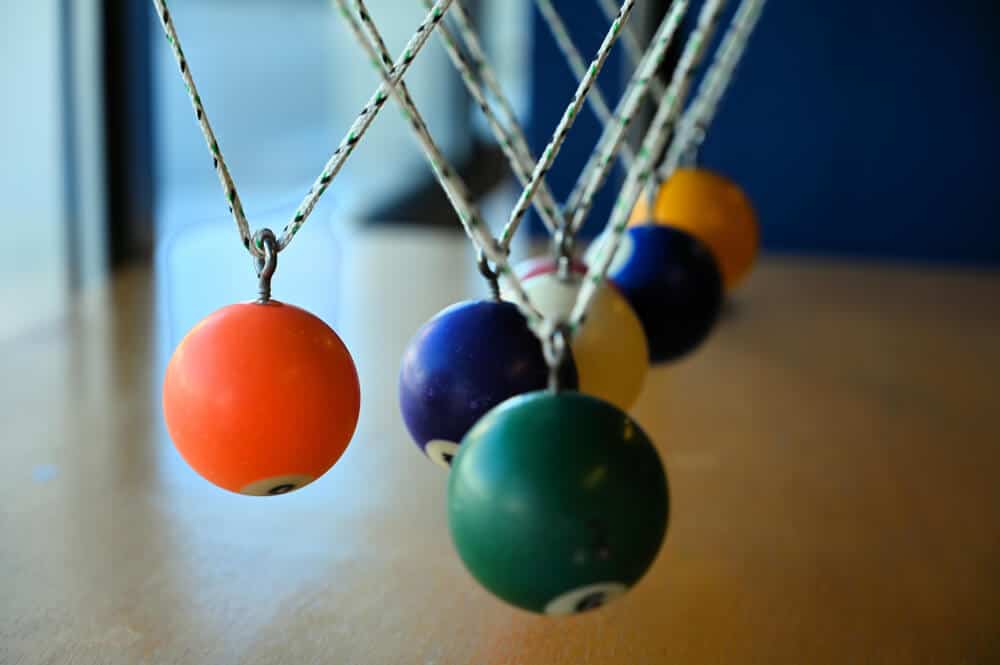 Enjoy some local produce.
If you are in Lodi in the summer, you have to buy some strawberries from a local stand. They are so good!
If you enjoyed that, you also have to drive down Turner Road and check out the local fare on offer at roadside stands from eggs, to walnuts and persimmons, to cherries and other fruit.
Lodi is surrounded by farming and vineyards, so driving around will show you tons of beauty.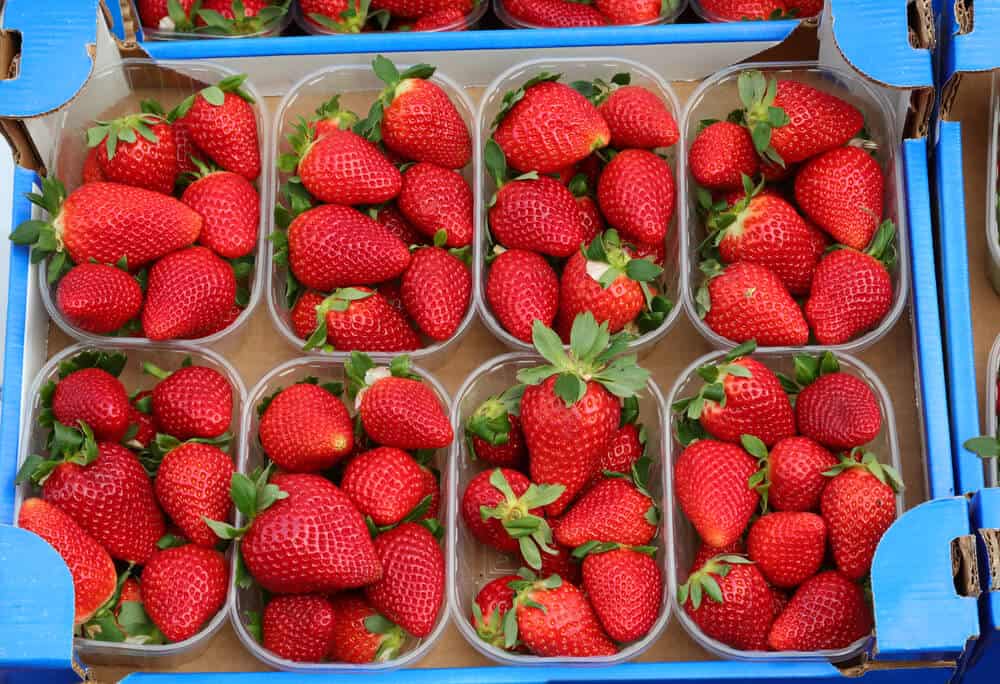 **
Lodi is really a hidden gem that California should talk more about! There are not many places that can offer you wine tasting, shopping, and fun local experiences the way that Lodi can!
Lodi really is one of my favorite places in California, and it's a stone's throw from lots of other awesome places in central California, making it a great jumping-off point if you want to try and explore more of the middle of the state.
Head to Lodi to taste wine, whether for a day or for an entire week, to relax in a cute B&B run by knowledgeable and passionate locals, or go there to try dining at a huge list of amazing restaurants and coffee shops.
There is no wrong way to experience Lodi, and your choices are endless once you arrive!
Pin This Guide to Things to Do in Lodi, CA!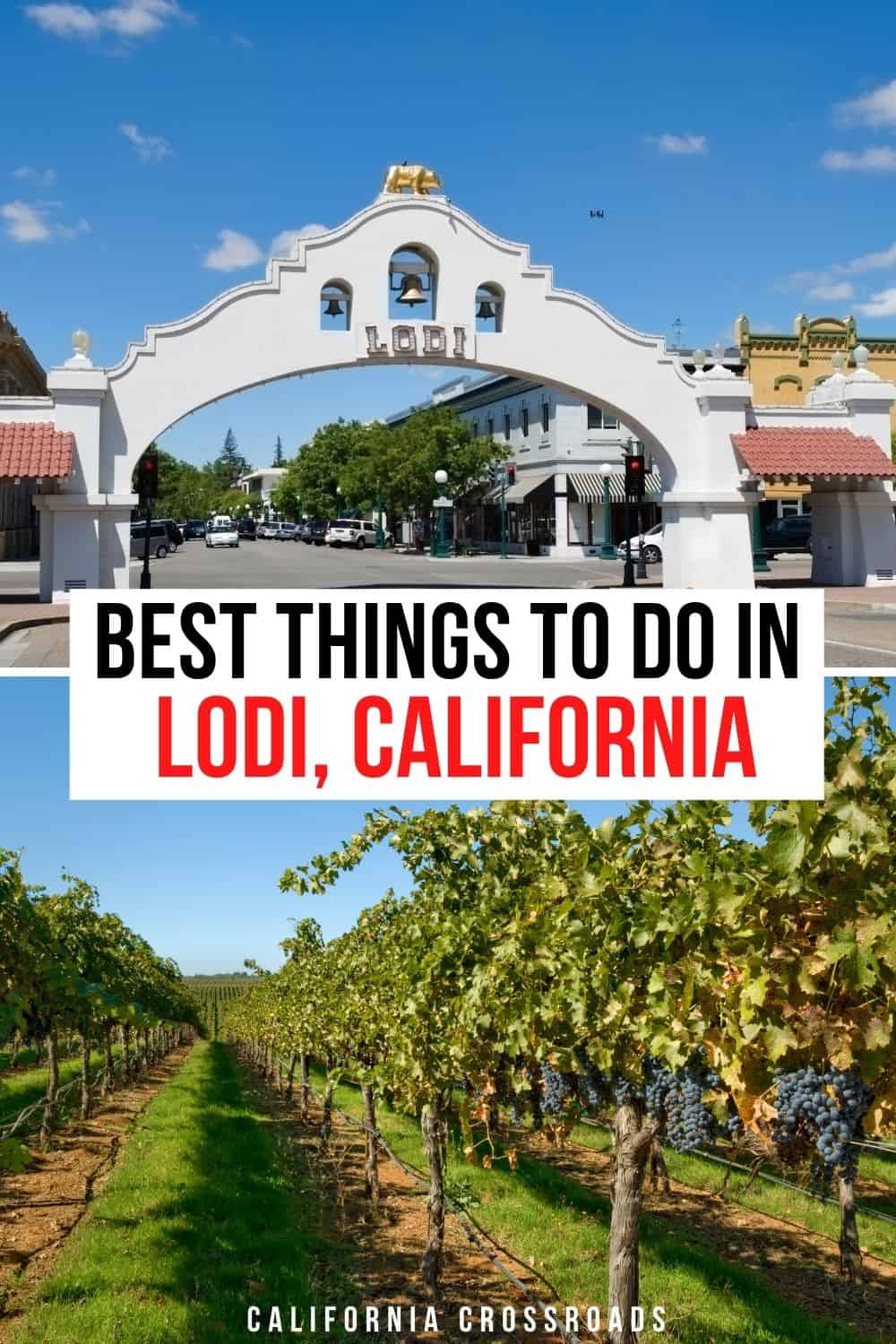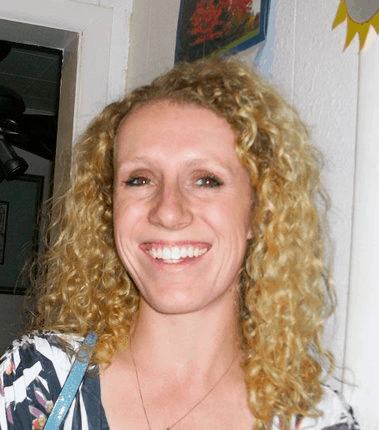 Brianna York has spent many years of her life traveling for work and pleasure, and grew up in Oregon in the gorgeous Pacific Northwest. She embraces each new place she visits and makes the most of seeing all the best that each city or place has to offer.  She is a published author and competes with her Arabian Show horses all over the United States. She embraces each day like a new adventure and is always ready for new experiences!