California has it all: palmy beaches, otherworldly deserts, magical old-growth redwood forests, rugged coastlines, alpine lakes, and mystical peaks.
No matter what kind of adventure you seek, California has it. With nine national parks, 840 miles of coastline, nearly 500 cities, and countless small towns, there is the perfect place to visit in California for every kind of traveler.
As a California native and lifelong lover of the Golden State, I'm passionate about sharing my favorite pieces of California with my readers, including more off-the-beaten-path places that only a local knows and loves.
Here are my favorite places to visit in California — I hope it inspires your future travels.
San Francisco
The heart of the counterculture movement of the 1960s and the birthplace of the Beatniks, San Francisco has an undeniably bohemian edge, even behind its newly polished tech-y veneer.
San Francisco is a city full of character, with incredible architectural gems, fun local oddities that reflect the sense of humor of the city, and some of the most impressive landscapes of any urban center in the entire country.
From beaches with Golden Gate views to coastal redwood groves in the heart of the city to the city's 40 undulating hills, San Francisco is my favorite place to visit in California.
Note: This post contains affiliate links, which earn me a small commission at no extra cost to you if you make a purchase using one of these links. Thank you for supporting this free content!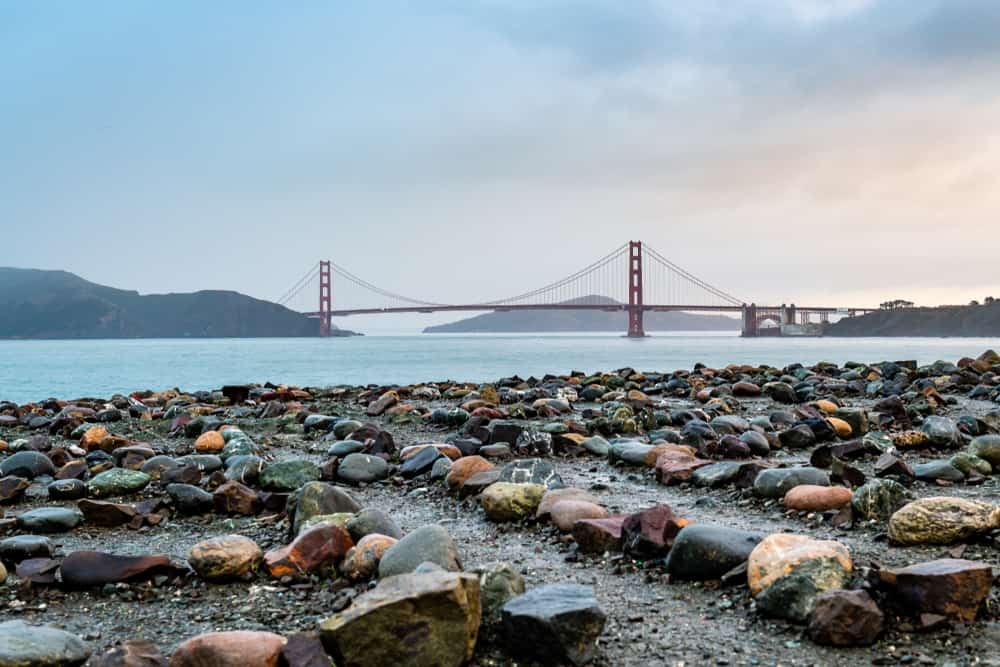 Yosemite National Park
As mentioned above, California has nine national parks, each with something unique to offer… but nowhere stands higher in the esteem of travelers to the Golden State than the impressive Yosemite National Park.
From stunning alpine lakes like the crystal clear waters of Tenaya Lake to awe-inspiringly large granite landmasses like Half Dome, Yosemite National Park has wonders around seemingly every corner.
It's beautiful any time of year, but autumn in Yosemite has some of the best fall foliage in the state — though winter in Yosemite is no slouch, either!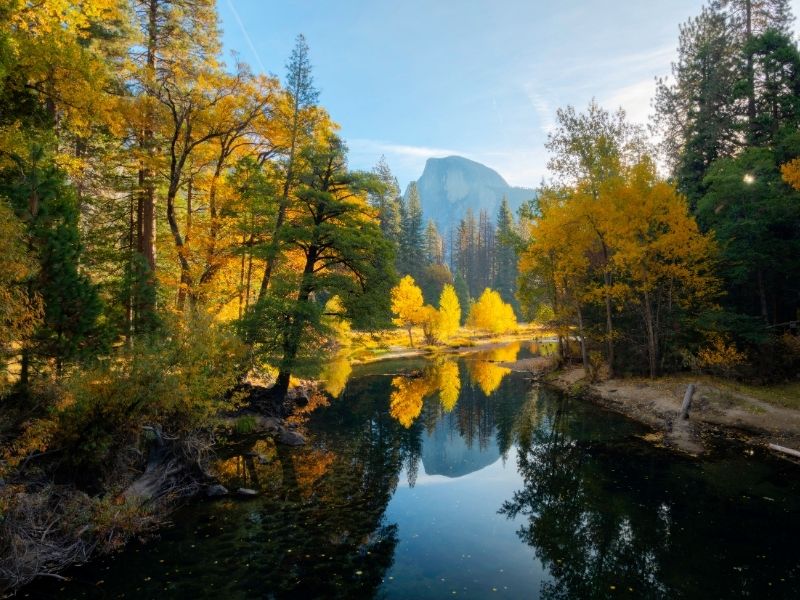 Los Angeles
According to Dorothy Parker, Los Angeles is "72 suburbs in search of a city." And that's kind of its charm!
Every part of LA is so different that the city can truly never feel old, whether you spend two days in LA or a lifetime. Santa Monica is different to Silver Lake which is different to West Hollywood which is different to Venice. Each part of Los Angeles adds a little piece of charm to the City of Angels.
From the incredible beaches in Los Angeles proper (and just due north of it in Malibu) to the delicious food scene full of Korean, Mexican, and Chinese influences to the incredible hiking opportunities which abound all over the city, Los Angeles is surely one of the top places to visit in California.
Santa Monica
While Santa Monica is part of Los Angeles, it has its own vibe which is worth enumerating here as it's what I deem to be one of the hearts of Los Angeles culture.
Santa Monica has a little bit of everything that Los Angeles is so famous for: palm-tree lined Sunset Boulevard, incredible shopping, gorgeous beaches, and laidback beach culture.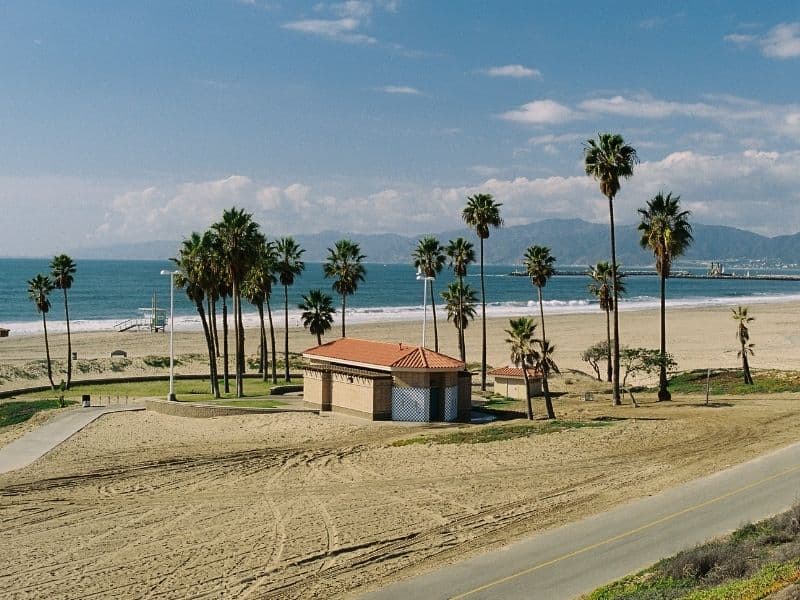 Malibu
Just due north of Los Angeles proper, Malibu is the last city on the Pacific Coast Highway before you enter Los Angeles' city limits.
Malibu is synonymous with expensive beachfront houses and profligate wealth — but frankly, this beautiful beach city on the PCH deserves more than just that as its reputation.
It's home to several of Southern California's best beaches, including El Matador Beach, which is one of the most beautiful places to watch the sunset near Los Angeles.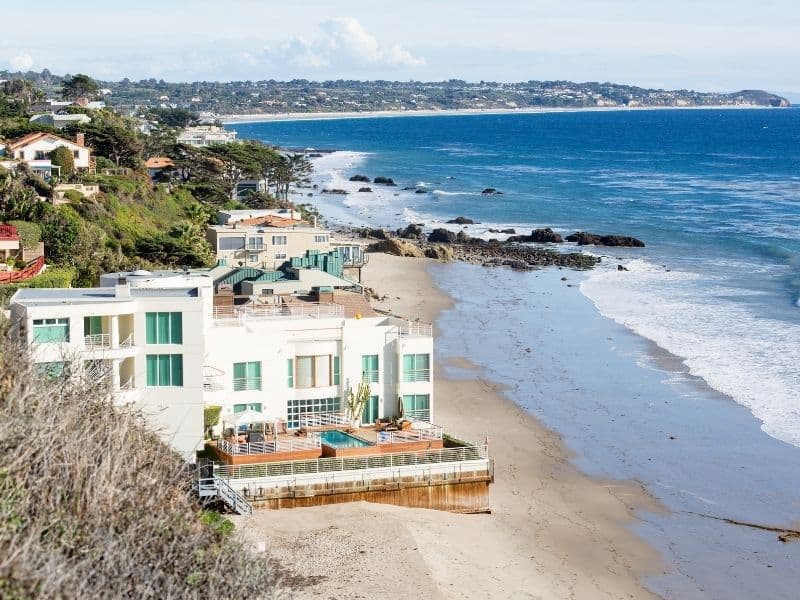 Napa
Home to incredible Cabernets and Chardonnays and quite possibly hundreds of other varietals, Napa is the heart of California's wine country.
Napa is the destination that put American wine on the map, when it went head to head against Bordeaux in a blind tasting — and won the 1976 Judgement of Paris.
Wine geekery aside, there's plenty to do in Napa beyond just wine tasting, whether that's wandering the hip Oxbow market, enjoying the Victorian architecture of the quaint downtown, or enjoying the beautiful landscapes of Napa Valley from your car or even from a scenic hot air balloon ride.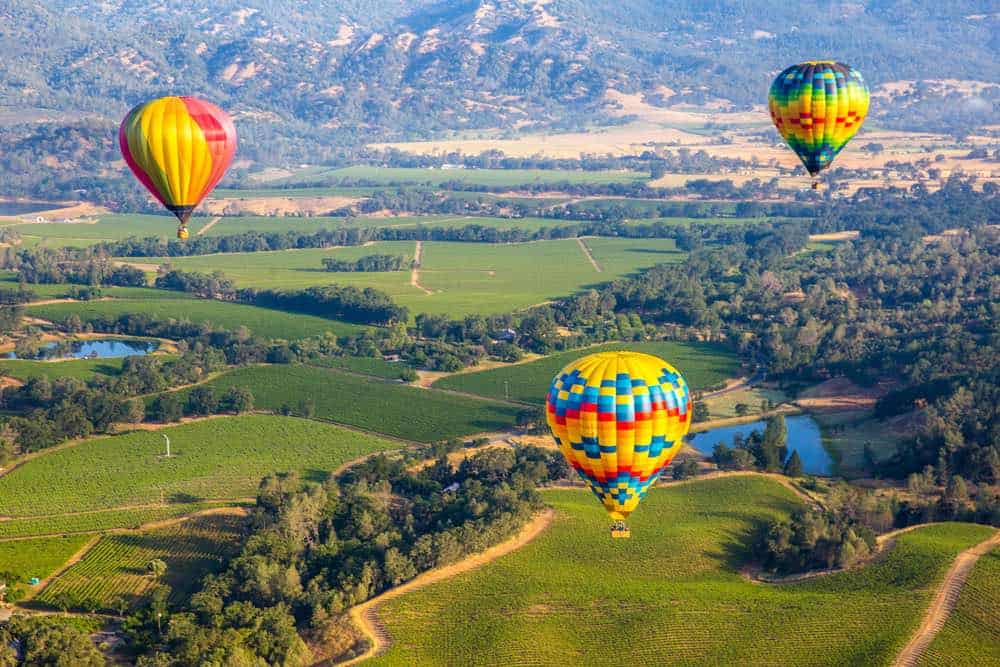 Sonoma
Sonoma County is the other heavy-hitter in the California wine scene, although of course, there are several other wine destinations in California that are worthwhile places to visit in California!
Sonoma is a bit more relaxed and rustic than Napa, a little more rural than romantic, a little more laid-back than luxe. And that's exactly why I love Sonoma County so much!
Sonoma County is a large region that encompasses everything from university cities with historic missions to gorgeous redwood forests to fog-laden swathes of coastland with epic whale watching.
Downtown Sonoma is the heart of the region and a fantastic place for food, wine tasting, and shopping, and it's a must-visit on any trip to Northern California.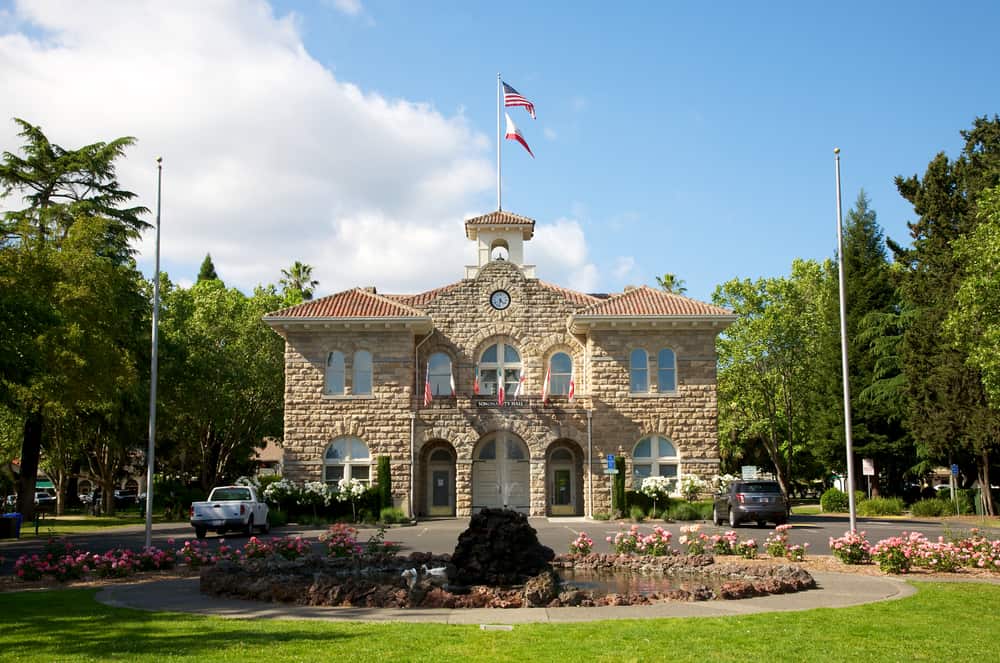 Santa Barbara
Santa Barbara holds a special place in my heart as that's where my dad and his side of the family are from and so it's a city I visited countless times in my youth.
The views winding past the beautiful houses on Mountain Drive are simply incredible, the hikes in Santa Barbara are second-to-none, and the beach in the city itself is breathtaking.
But what's really exciting about Santa Barbara is its culture. From incredible craft beer breweries to a thriving beachfront neighborhood nicknamed 'the Funk Zone' where all the coolest things are happening in the city, Santa Barbara is one of the most fun cities in California for a weekend getaway… or longer!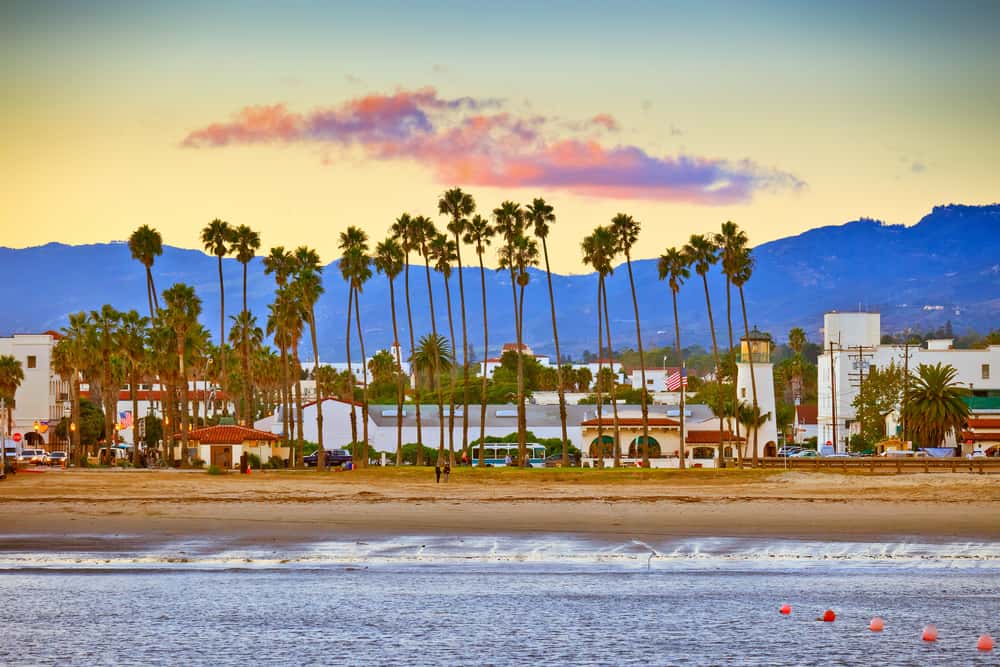 Joshua Tree National Park
With the exception of the redwood tree, no other tree is as iconic to California as the Joshua tree, a beautiful desert cactus-like tree that looks like something straight out of the pages of a Dr. Seuss children's book!
No wonder there is an entire national park dedicated to these beautiful trees, a wonderful place where it's easy to spend one day, two days, or even longer exploring the gorgeous landscapes where two deserts — the Colorado and the Mojave — meet in a beautiful merging of high and low desert.
Joshua Tree is an incredible place for hiking, camping, stargazing, or simply road tripping in Southern California and admiring all the beauty that the desert south has to offer in California.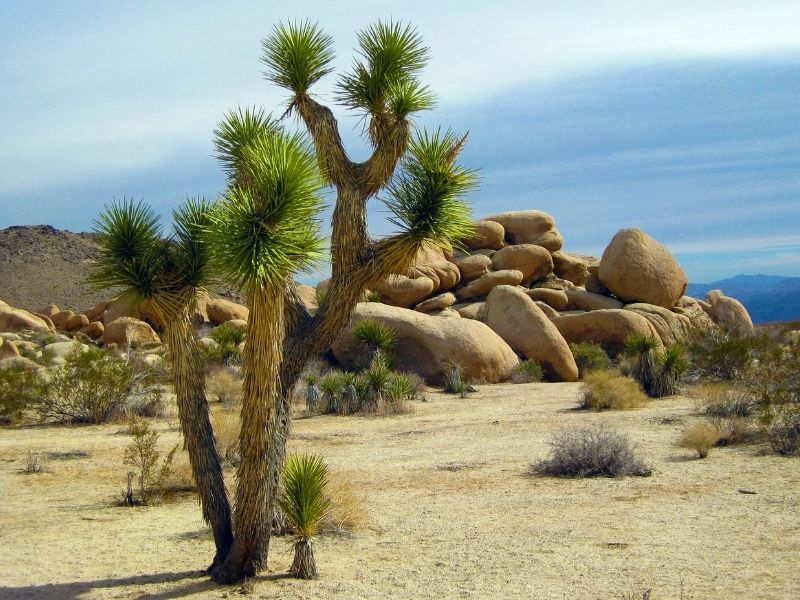 San Diego
San Diego's nickname is "America's Finest City" and I have to say, it does live up to the hype!
There's so much to love about San Diego that it's hard to know where to start. Is it its incredible beaches and miles of beautiful coastline? Is it all the funky Instagram spots around the city? Is it the ample green spaces, parks, and world-class zoos? Or is it the plethora of cool day trips and getaways you can do on a quick drive from the city?
Whatever it is that contributes to that San Diego magic, one thing is for sure. You could spend a weekend in the city or a lifetime in the city and never run out of great things to do and places to see!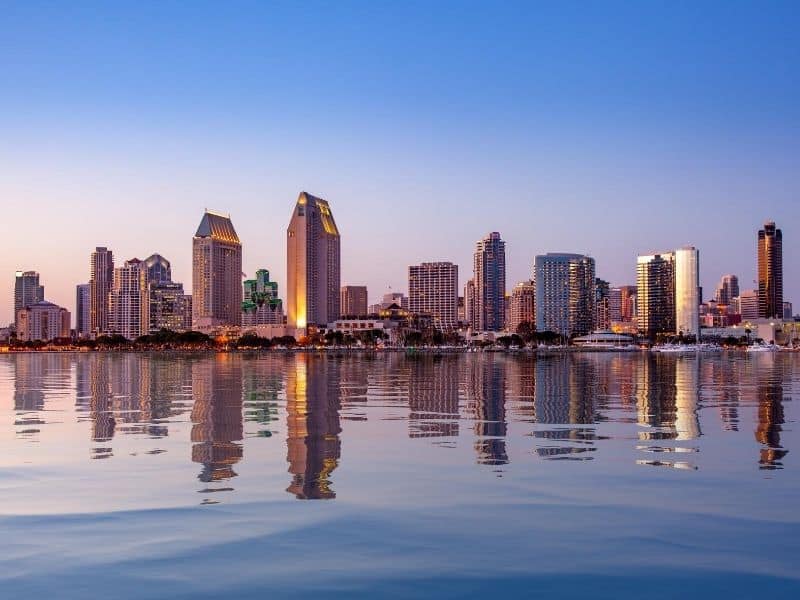 Lake Tahoe
This beautiful turquoise alpine lake is an absolute show-stopper that should figure near the top of your list of places to visit in California.
Lake Tahoe is absolutely exquisite, a place of pristine natural beauty right on the border — straddling the state line, in fact — between California and Nevada. But psst — I think California got the better end of the deal, here!
We have some of the most pristine parts of Lake Tahoe, including D.L. Bliss State Park and Emerald Bay, both located near South Lake Tahoe — one of the coolest 'cities' around Lake Tahoe, with tons of great breweries and restaurants to enjoy year-round.
Lake Tahoe is a popular destination in both summer and winter. In the summer in Tahoe, it's popular for kayakers, stand-up paddleboarders, and other water sports enthusiasts, as well as hikers enjoying all the great hiking trails around Tahoe as well as all the great camping spots around the lake.
But in the winter, it's one of the premier ski resorts in the United States, and definitely the best in California, where powder enthusiasts from around the country all flock for some of the best ski runs you can imagine anywhere. And even if you're not a skier, you'll still enjoy winter in Tahoe!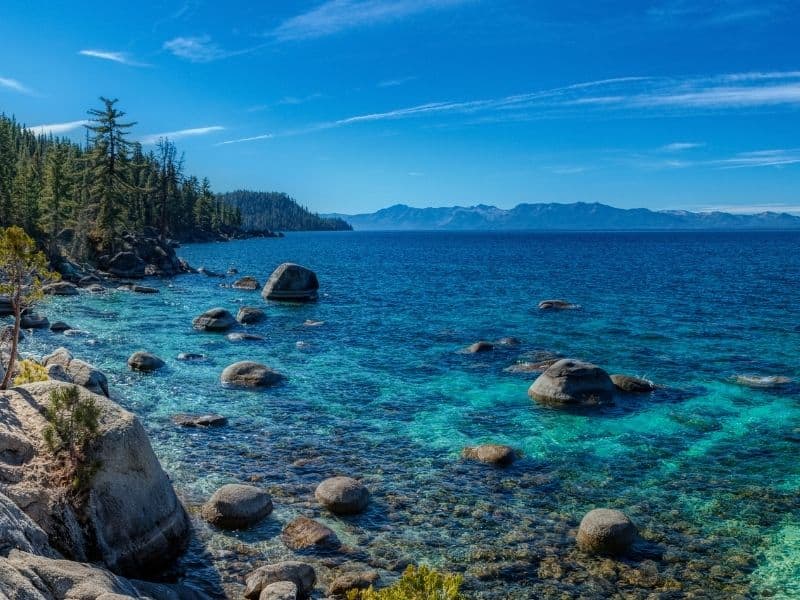 Santa Cruz
Every California kid who lived within a few hours of Santa Cruz growing up probably has the "Santa Cruz Beach Boardwalk" jingle stuck in their head for all time!
That said, Santa Cruz is an incredible California destination, boardwalk or no boardwalk! This laidback beach city is the perfect weekend getaway, full of incredible restaurants, delicious craft beer breweries, and tons of Santa Cruz hiking opportunities on the beach or in the redwood forests.
Whether you're walking the nostalgic boardwalk, eating delicious street tacos, watching sea lions from the pier, or catching a beautiful Santa Cruz sunset, there's no mistaking this is one of the most beautiful places in California!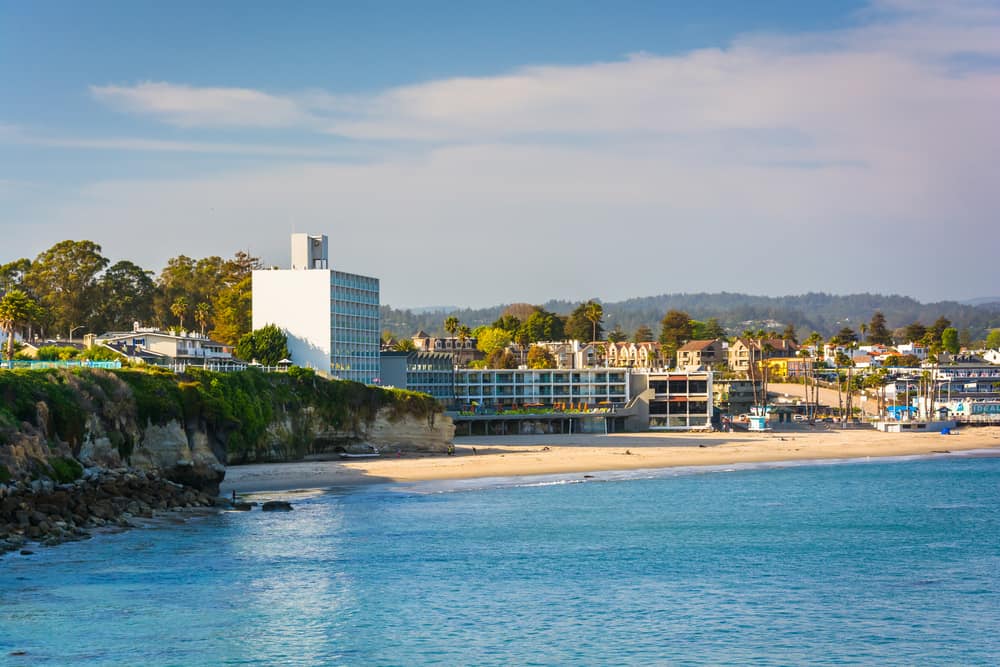 Oakland
Fun fact: I was born in Oakland, and I've spent more time in this city in California than any other (besides the other East Bay cities I grew up in on the other side of the Caldecott).
To me, while San Francisco may have its touristic draws, Oakland is the Bay Area's heart.
Oakland is delicious dim sum restaurants and lakefront strolls. Oakland is gorgeous Bay views and tasty Burmese food. Oakland is Ethiopian food you eat with your hands and redwood forests and Fairyland and beautiful cemeteries and Lake Temescal and taco trucks and nostalgic theaters and funky boutiques. Oakland is just love.
Oakland is what I think of when I think of home, and it'll always be one of my favorite places in California, even if it doesn't have all the tourist appeal of other California destinations.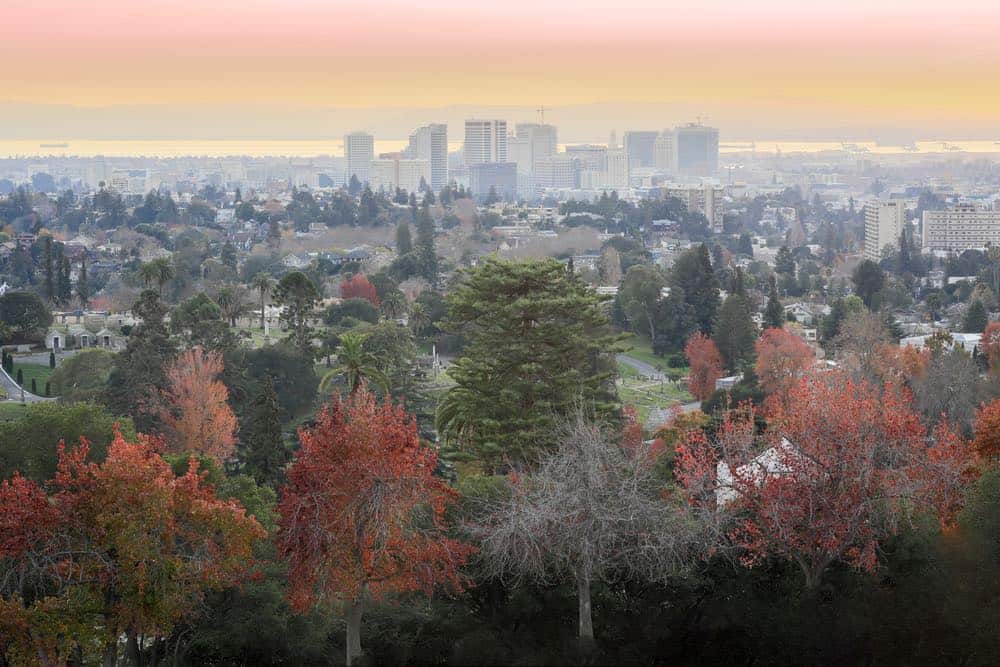 Berkeley
Berkeley sits adjacent to Oakland and the two cities seem to merge almost seamlessly into one another until you see a white dreadlocked college student or someone straight out of a 70s scared-straight ad about the dangers of doing too much acid and then you realize, "oh shit, I'm in Berkeley."
Jokes aside, Berkeley is a wonderful college city that at times feels a little anachronistic and disjointed, stuck in the '70s along Telegraph Avenue and then unrelentingly bougie in the unfortunately-named "Gourmet Ghetto" neighborhood.
OK, I think you can see I have some mixed feelings about Berkeley, and I won't pretend that they aren't at least slightly related to getting rejected from my dream school…. but again, jokes aside, Berkeley is a fantastic place to visit in California's East Bay and an essential California destination for your bucket list.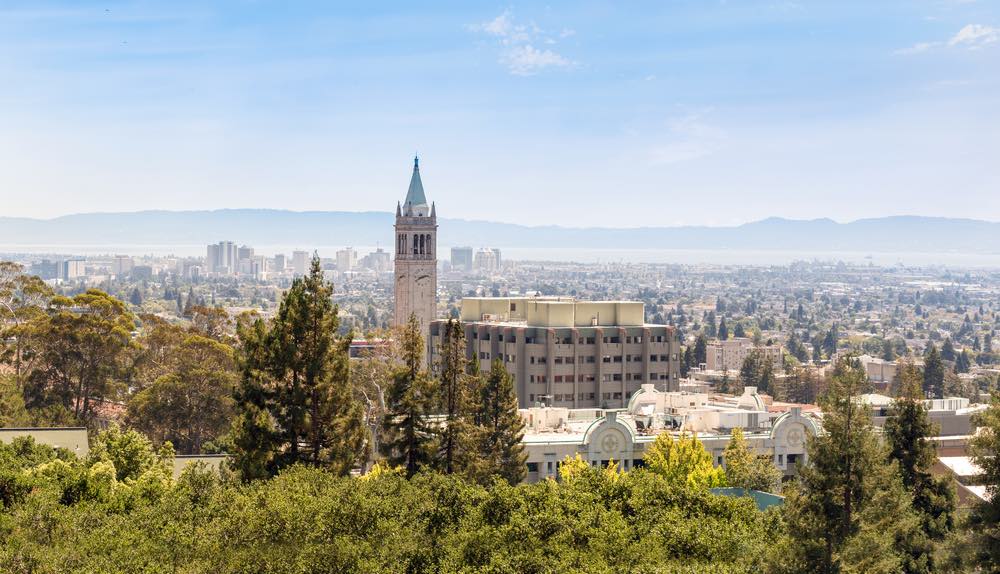 San Jose
An overlooked gem in the Bay Area is San Jose, the heart of the South Bay. San Jose has been undergoing a bit of a renaissance as tech companies in Silicon Valley emerged and San Francisco rents rose dramatically, and it's now even more heavily populated than San Francisco itself by nearly a margin of half.
That said, while San Francisco's tech boom has made the city a bit less livable for everyday folks, San Jose is more spread out and it's extremely diverse. In particular, San Jose has the largest number of people of Vietnamese decent in any city in the world that's not Vietnam — nearly 200,000 people! There are also large Chinese, Japanese, Filipino, and Mexican populations, making this one of the best cities in California to dine in.
Besides a delicious and diverse dining scene, San Jose also has lots of great hikes just at its doorstep, great upstart craft breweries, wonderful museums dedicated to technology and science, and one of California's oddest places, the Winchester Mystery House.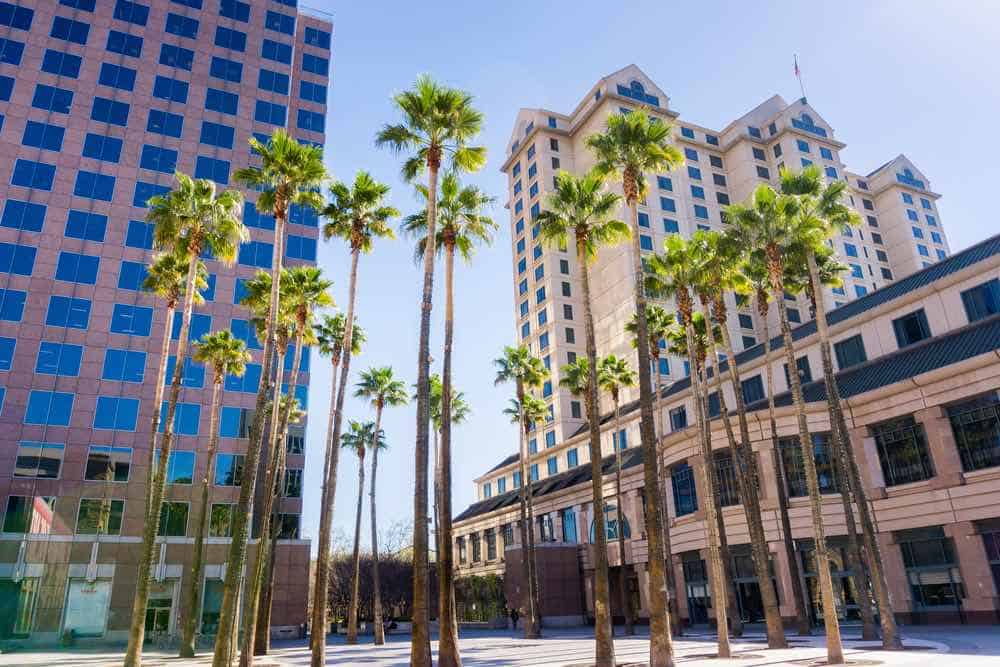 Death Valley National Park
For a place with a name as foreboding as Death Valley, you'd be surprised how alive and beautiful this national park in California is!
One of the largest national parks by area in the United States, Death Valley covers some of the most desolate yet dazzling desert landscapes in Southern California (and a bit of Nevada as well).
Whether it's the Sahara-esque sand dunes of Mesquite Flats, the white-washed lunar landscape of Badwater Basin (the lowest point in North America), the colorful rocks of Artist's Palette and Zabriskie Point, or the views from Telegraph Peak, Death Valley is sure to impress no matter where you visit.
Visiting Death Valley for two days or longer will give you a good taste of the park and all the great things to do in Death Valley there are, so I suggest staying at least overnight in order to make the most of a Death Valley weekend trip.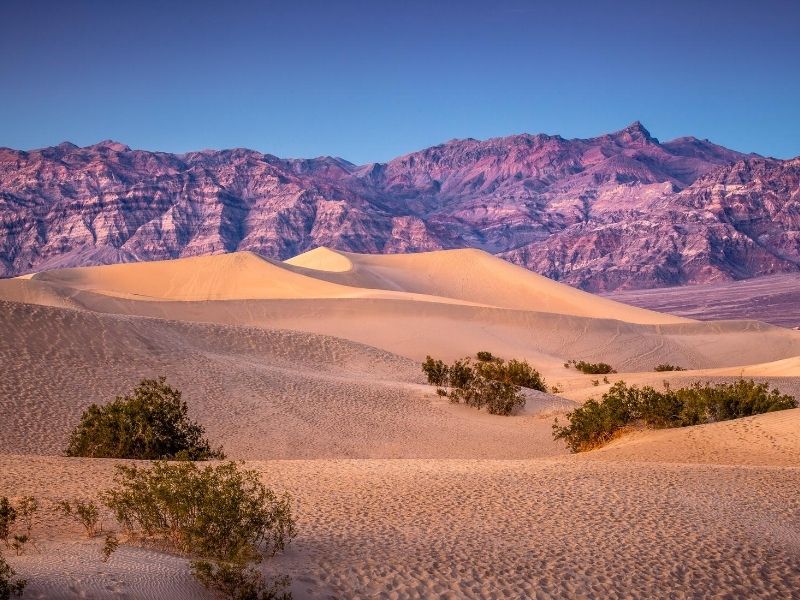 Bodie
One of the more interesting things to see in California are the ghost towns which emerged after the burst of mining booms, for gold as well as other elements and minerals such as borax.
Bodie is perhaps the best-known ghost town in California, located in Mono County about 75 miles south of Lake Tahoe. It feels a bit haunted as it's been deserted and considered a ghost town for more than a century.
However, just because it's a "ghost town" doesn't mean it has nothing to offer. It's a California Historical Landmark as well as a State Historic Park, and it receives nearly a quarter of a million visitors a year — so you're not likely to be the only person visiting Bodie on a given day!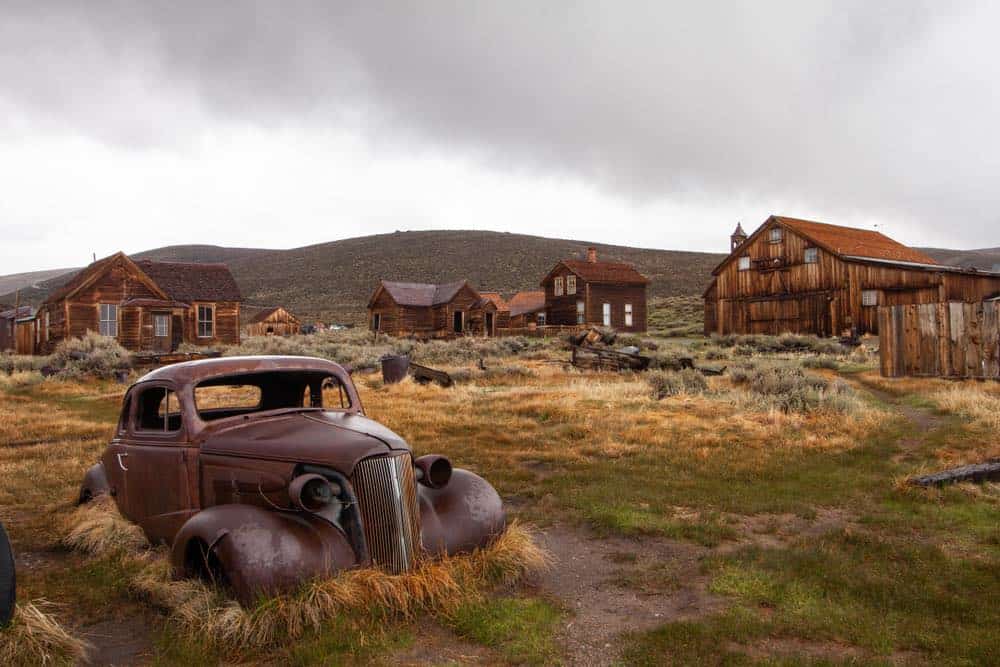 Sausalito
Sausalito sits just across the Bay to the north of San Francisco and is the gateway to the Marin Headlands. The city is best known for the cool houseboats which sit on Richardson Bay, built by artists after the end of World War II.
You'll also find some of the best views of the Golden Gate and the city skyline from Sausalito, such as from Battery Spencer (the most iconic Golden Gate view from all the postcards!) and Kirby Cove (which incidentally is a great campsite location near San Francisco).
From Sausalito, it's easy to continue on to other great San Francisco day trips like Muir Woods, Mt. Tamalpais State Park, and Tiburon.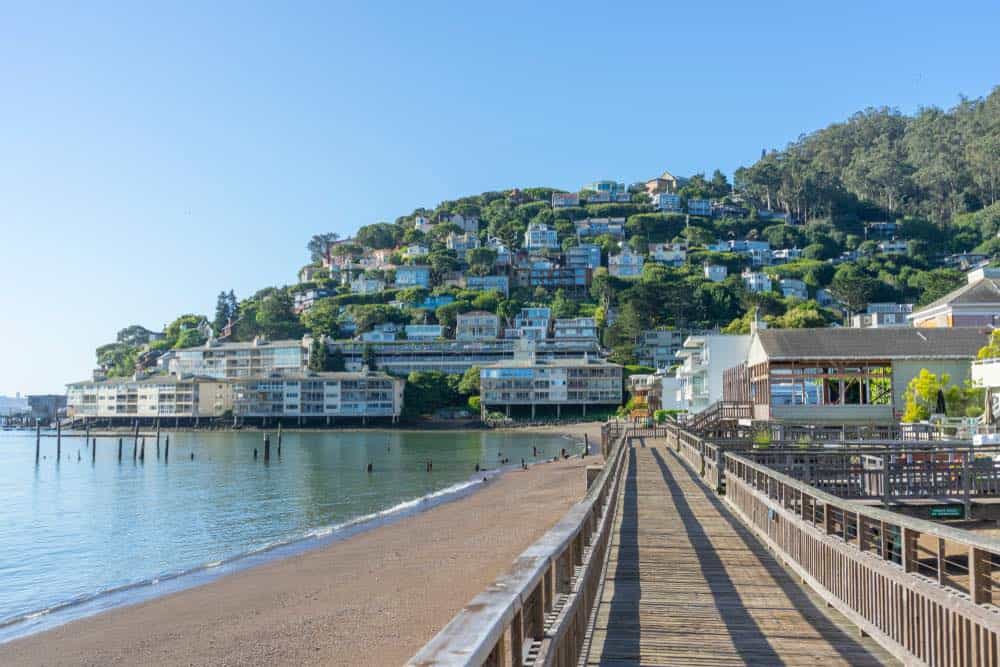 Pacifica
Of all the beautiful towns on the San Francisco peninsula, Pacifica is one of my favorites.
From watching surfers shred waves on Pacifica State Beach to hiking to beautiful Mori Point, to eating some of the best fish and chips in California at Camelot to hiking to the bizarre Devil's Slide bunker, Pacifica is equal parts classic and quirky, a true San Francisco Peninsula gem.
Pacifica is great for a weekend getaway from San Francisco or even just a day trip.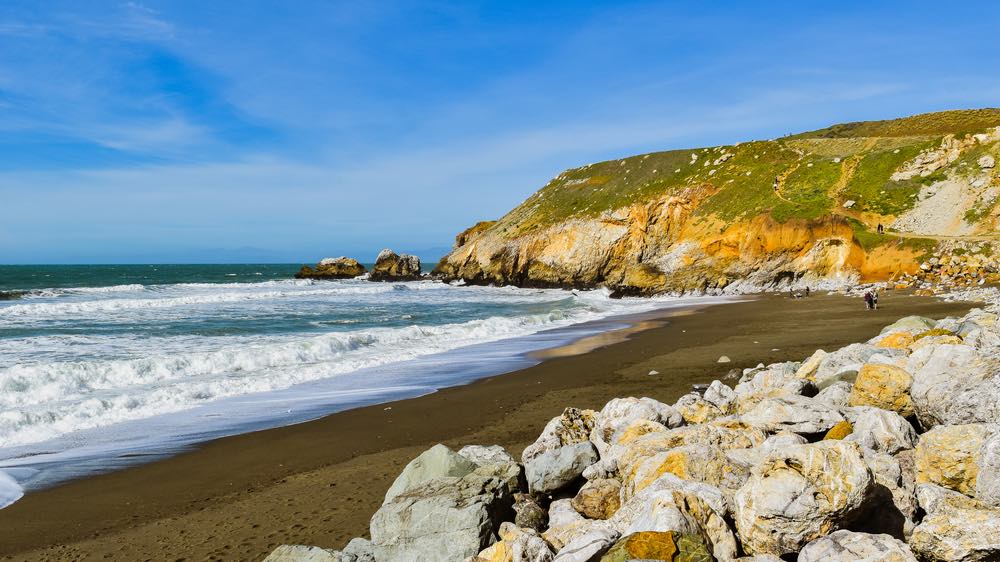 Half Moon Bay
Half Moon Bay is another favorite on the San Francisco peninsula, and boy is it a stunner!
Hiking is one of the main draws to Half Moon Bay, known for its beautiful Coastside Trail which leads to the beautiful Pillar Point. There are also several gorgeous beaches all within a stone's throw of each other, including Half Moon Bay State Beach (great for wading and beach strolls) and Mavericks (great for watching surfers, but be cautious of the huge waves)!
Just a few miles inland of Half Moon Bay, the rugged Pacific Coast turns to towering coastal redwoods in the Purisima Creek Redwoods Preserve, one of the most beautiful redwood forests near San Francisco, as the peninsula turns into the Santa Cruz Mountains.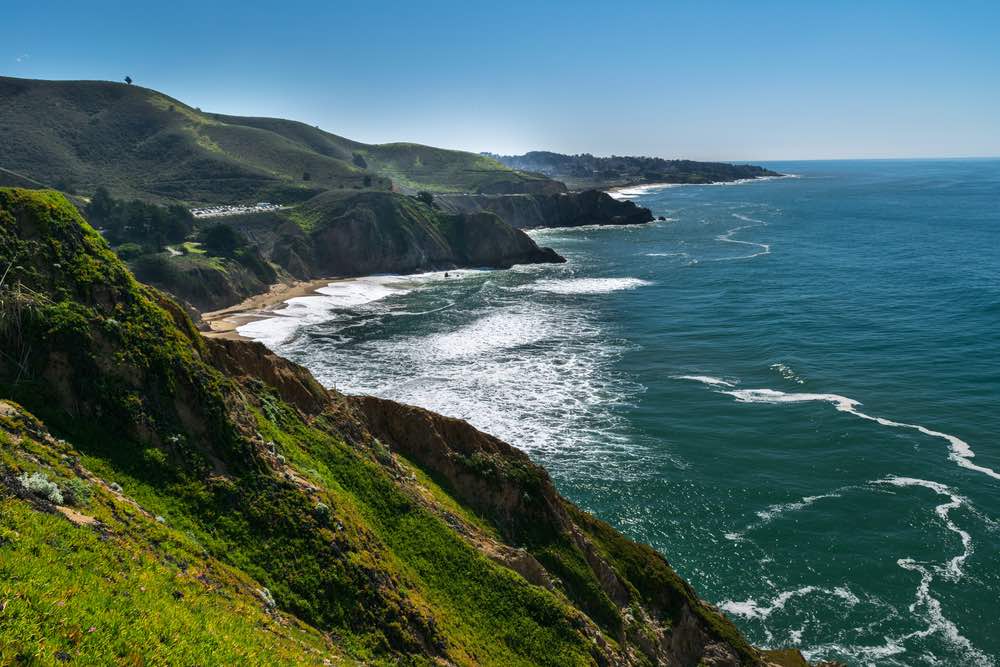 Bodega Bay
This coastal beach town due north of San Francisco about two hours is a beloved Highway 1 stop.
Made famous by Alfred Hitchcock's seminal film, the Birds, for which Bodega Bay was the filming location, the city has a spooky but beautiful charm that is enhanced by its frequently moody and foggy atmosphere.
Bodega Bay is also a great place for whale watching in California, by land or by sea. The best spot for whale watching is at Bodega Head, a landform which stretches out into the sea where migrating whales will just pass you by, easy to spot with a mere pair of binoculars.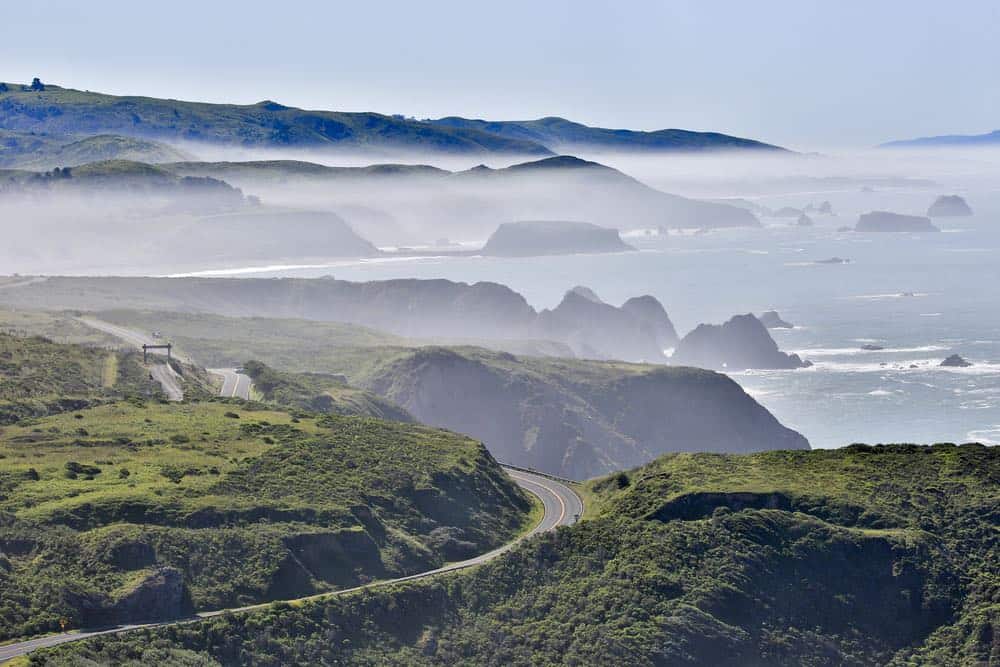 Muir Woods
A short drive north of San Francisco are the beautiful Muir Woods, one of the most beloved hiking destinations near San Francisco and a frequent day trip for visitors to the city.
While Muir Woods is beautiful, it is often crowded, so it's best to go early in the morning or on a weekend.
Be sure to pay for and reserve parking online in advance so that you won't get crowded out of a spot — parking is limited! Read more on my guide here.
Hike one of the many shorter loops, or if you're advanced, hike the Dipsea Trail for views emerging from the redwood forest to see the Pacific Ocean at your feet before you.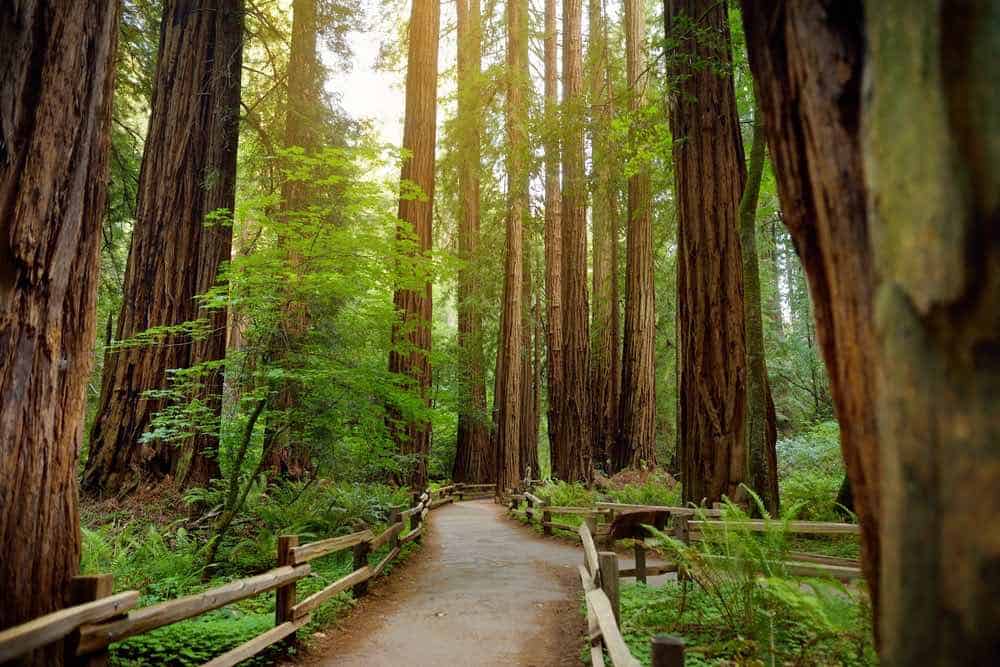 Redwood National Park
When I say Redwood National Park, I'm actually referring to the National Park as well as a handful of State Parks which also make up the area. There are several parks and five visitor centers which make up the region and all of them offer something unique.
Redwood National Park offers so much more than just gorgeous redwood trees, though of course, you'll find those there! The tallest redwood tree in the world is in Redwood National Park, though the exact location of it is protected for the tree's longevity and safety due to the unfortunate risk of vandalism and destruction.
However, besides just redwood forests, you'll also find pristine coastline, dramatic rivers, oak forests, and wide open meadows all in the protected space of Redwood National and State Parks.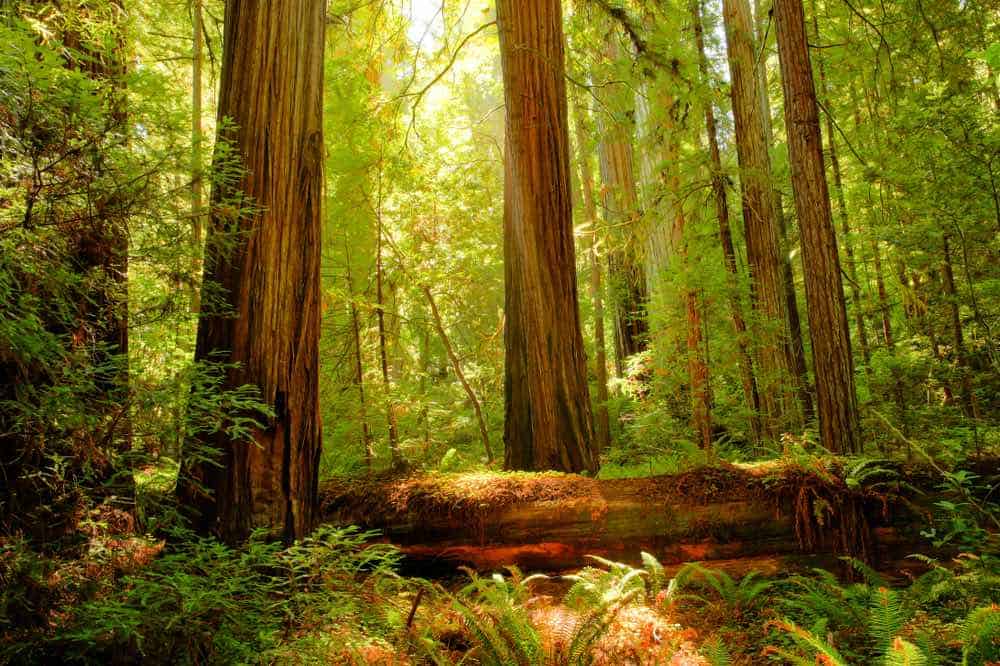 Sequoia National Park
You may hear sequoia and redwoods used interchangeably, but they're quite different! While they're related species, and both are only found in California (and a small section of Oregon), sequoias are far larger in terms of mass, whereas redwoods are narrower and tend to be a bit taller.
Sequoias are found in high-altitude areas around the Sierras, whereas redwoods are found along the coast, generally starting around Big Sur and then working their way up to Southern Oregon.
Anyway, all that is to say that Sequoia National Park is best known for its giant sequoias which are amongst the largest living beings in the planet! General Sherman is the largest tree on Earth, and while it is technically upstaged by a giant mushroom in Oregon for being the largest living being, it's still really impressive!
There are several other large sequoias in the park worth visiting, and the Congress Trail will bring you by many of them. Moro Rock Trail in Sequoia is another fantastic hike in the park that's well worth a visit.
And of course, Sequoia in winter is an absolute dreamscape, since it is one of the best places to see snow in California due to its high elevation and giant trees which look like enormous lollipops when covered in snow!
McWay Falls
McWay Falls is one of those places that just totally lives up to the hype — and as one of the most popular points on one of the more popular stretches of California's coast, that's saying something!
McWay Falls is easily accessible via a short hike in Julia Pfeiffer Burns State Park, where you can watch McWay Creek tumble off a cliff face and onto the beach below it, one of only two tidefalls in California (a rare waterfall which falls onto the beach shore or ocean below it).
It's one of the most photographed waterfalls in California for good reason, and a Big Sur itinerary must!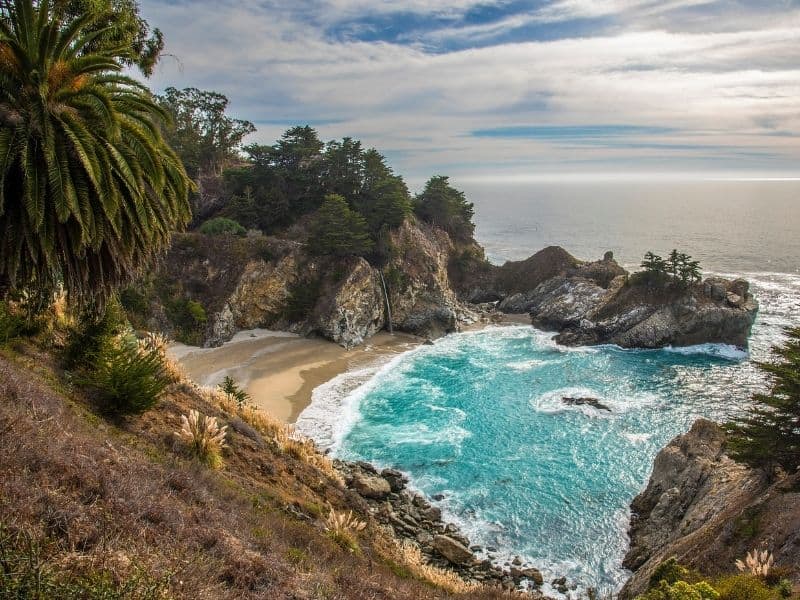 Bixby Creek Bridge
Bixby Creek Bridge is probably the second-most famous bridge in California… after the Golden Gate Bridge, of course!
This beautiful architecture marvel along the Pacific Coast Highway is a must-visit while you're road tripping California. However, please do be safe when visiting Bixby Creek Bridge and only park in the designated areas and pull-over spots, and never stop in the middle of the road.
Unfortunately, the popularity of this bridge on Instagram has led to some bad behavior on behalf of selfie seekers, so be sure to never pose in the roadway, never pull over unless you are permitted to do so, and just generally behave like you'd like people around you to behave!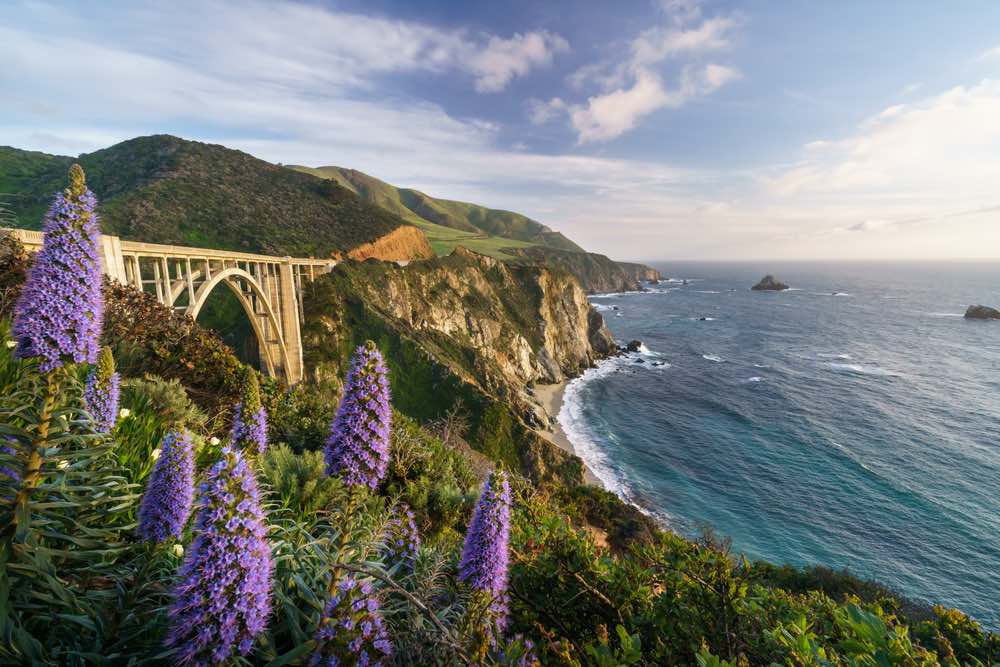 Point Lobos State Park
Even though Big Sur is full of beauty nearly everywhere you go in the region, I don't think any part of the region packs more beauty per square inch than Point Lobos State Park!
Although it may not have the draw of some of the other main Big Sur sites, it has so many beautiful hikes that are absolutely epic and with gorgeous views, like the hike to China Cove and the Cypress Grove Trail.
While Big Sur may often be foggy, on a clear day where the sun is shining, the turquoise blue waters of the Pacific Ocean are unparalleled elsewhere in California: it can almost look like the Caribbean in places!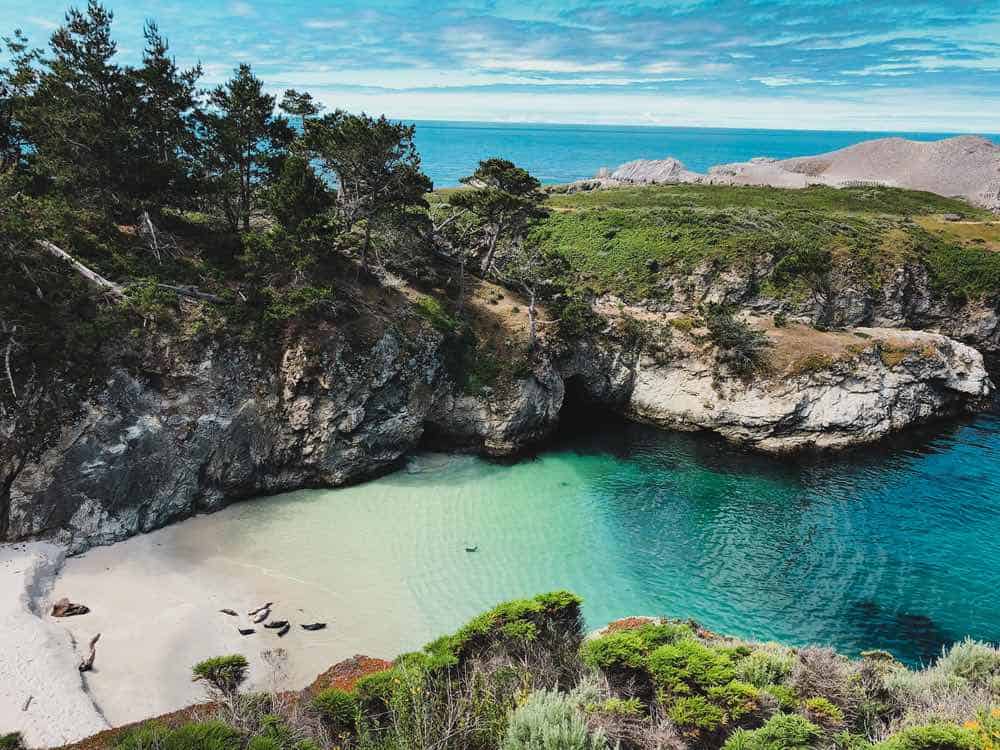 Eureka
The Northern California city of Eureka is not often visited by tourists as it's so far out of the way, but if you're doing a Northern California road trip or going all the way up to the PCH towards Oregon and Washington, it's a fantastic place to visit in California off the beaten path.
Eureka has beautiful Victorian architecture, including the famous Carson Mansion, one of the prettiest residential buildings in California.
Besides its Old Town architecture, Eureka is also known for the Sequoia Park Zoo, Sequoia Park's beautiful old-growth redwoods, and ferry rides through Humboldt Bay.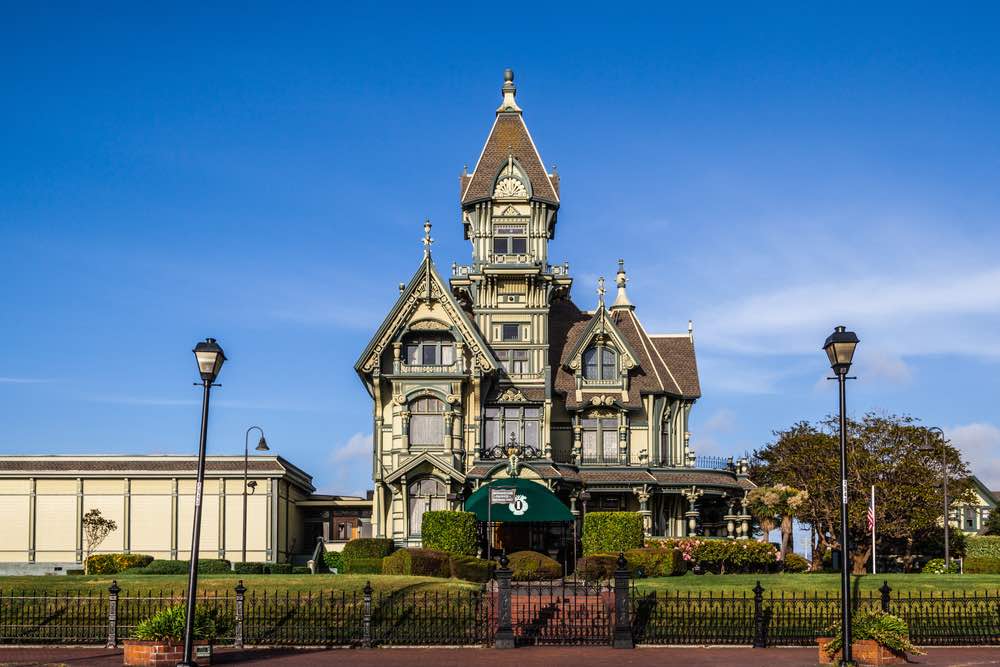 Redding
Another not-often-visited Northern California city, Redding is a great gateway to Lake Shasta and all the great hikes near Mt. Shasta you can dream of!
Redding is most famous for its Sundial Bridge which crosses the Sacramento River in a beautiful modern span.
Another great place near Redding to visit is Whiskeytown Lake, which is a great summer spot for boating, kayaking, and other water sports.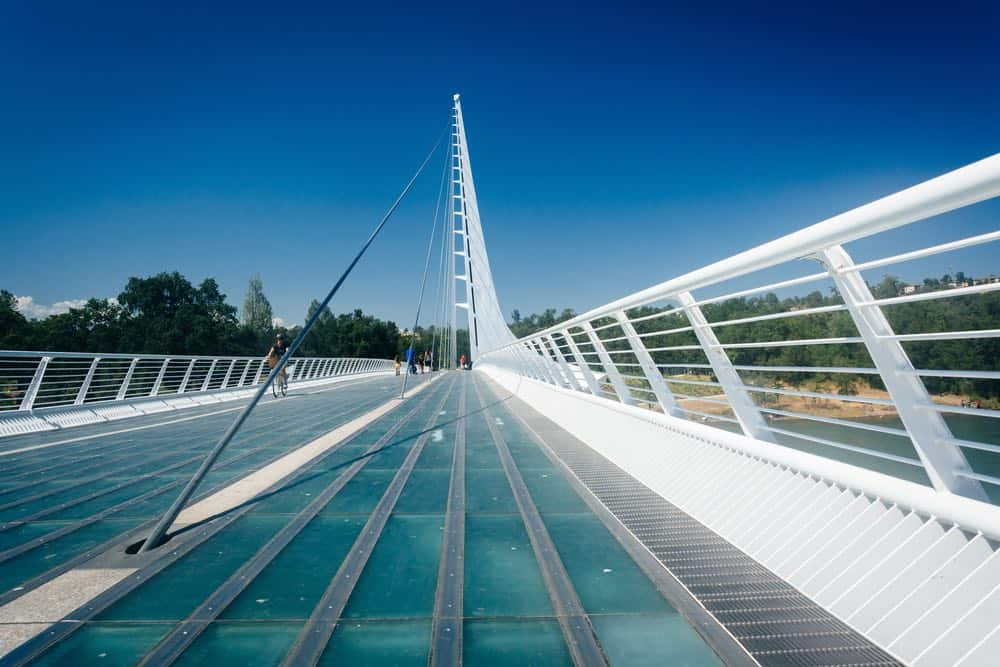 Ferndale
Ferndale is a little-known hidden gem in Northern California, with only 1,400 residents, but it's an absolute stunner and a great place to visit in California if you're interested in exploring more of the Lost Coast.
Ferndale is best-known for its well-preserved Victorian architecture, nicknamed "Butterfat Palaces" as the buildings were bankrolled by the then-burgeoning dairy industry.
You can see the gorgeous architecture all up and down the Main Street, which blends Gothic Revival, Queen Anne, and Italianate architectural styles, all of which make the town make the list of the National Register of Historic Places!
From Ferndale, you can easily go to several cool redwood forests or even see the rare Sitka spruce trees in Russ Park!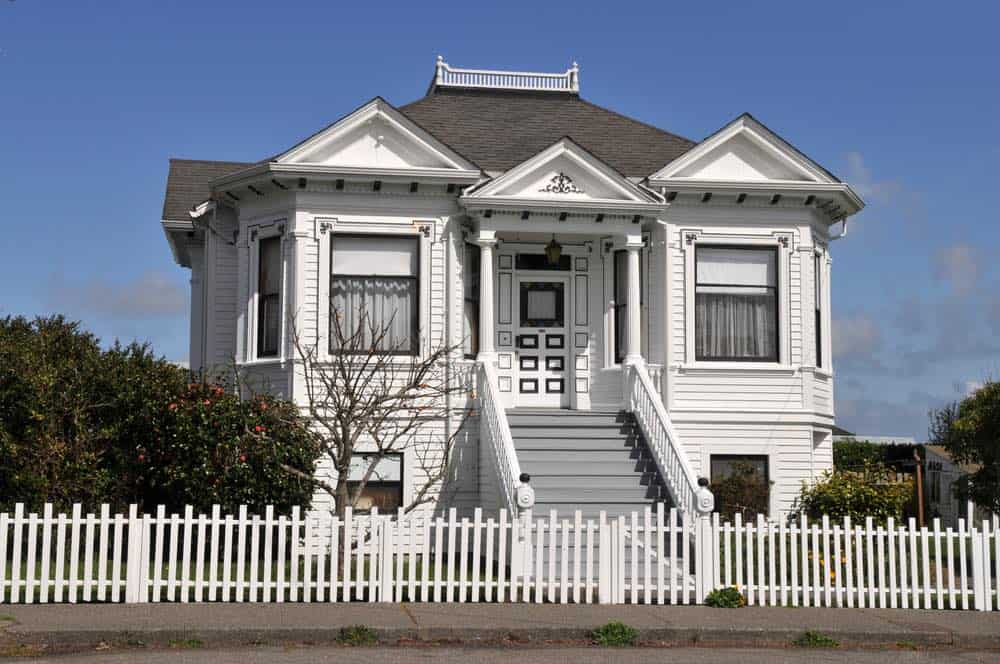 Crescent City
Just about as far north as it gets before you hit Oregon is Crescent City, the northernmost city in California. The city is perhaps most famous for its Battery Point lighthouse, one of the most beautiful lighthouses in California.
Two gorgeous state parks are right by Crescent City, offering incredible hiking opportunities amongst some of California's most beautiful trees: Del Norte Coast Redwoods State Park and Jedidiah Redwoods State Park.
There's also beautiful rugged coastline at Tolowa Dunes State Park, north towards the border with Oregon, a great place to go for a scenic, moody coastal walk often accompanied by some fog.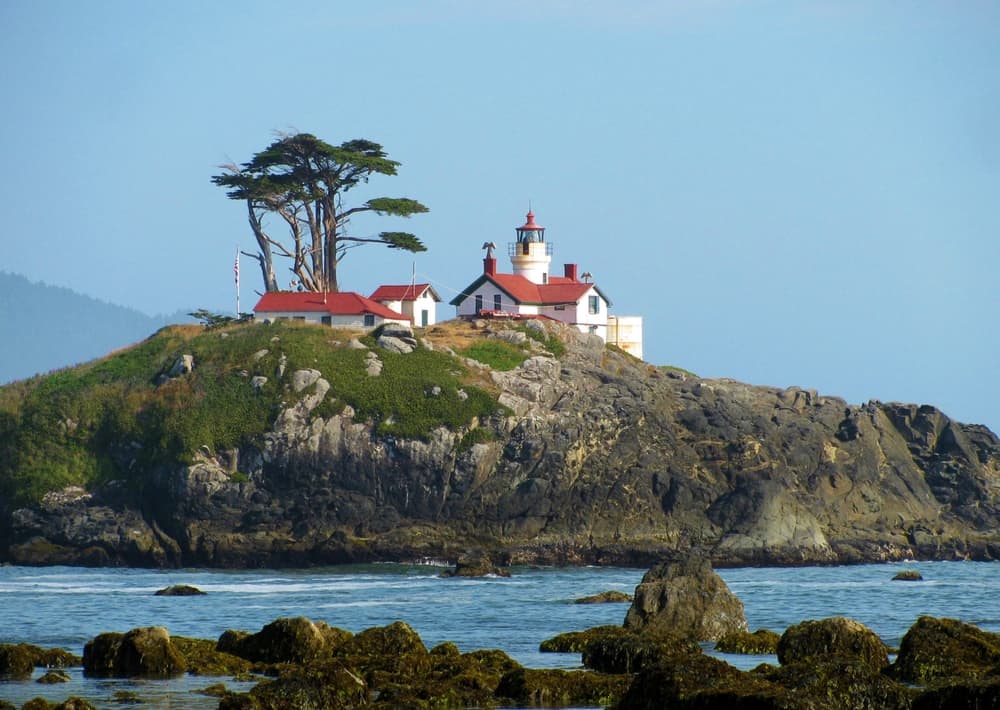 Santa Rosa
Santa Rosa is the largest city in Sonoma County, and while it's been battered by wildfires in recent years, it's still a wonderful place to visit in California (though sadly the Round Barn in the photo below has since burned down and is not planned to be rebuilt.)
There are plenty of things to do in Santa Rosa regardless, though, such as wine-tasting in the wineries which dot the area around Santa Rosa or visiting the Charles M. Schulz Museum and Research Center, named for the Peanuts comic artist who called this city home.
There are also beautiful outdoor spaces such as the Trione-Annadel State Park which are great for a hike.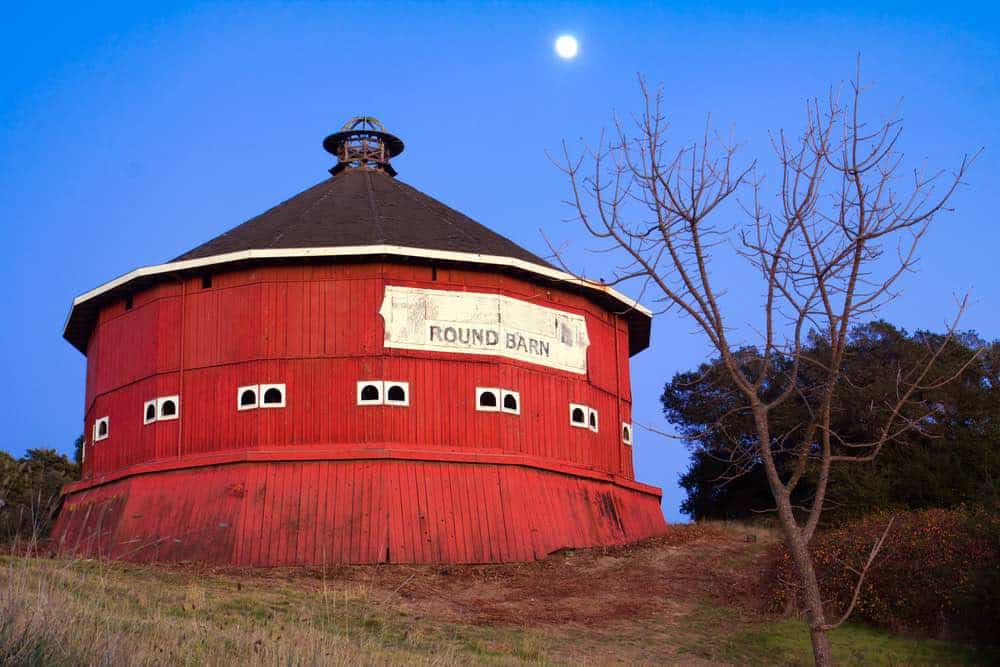 Healdsburg
A hub in Sonoma County for wine lovers, Healdsburg is one of the most popular places to stay for a Sonoma wine country vacation because this small city has a little bit of everything!
Healdsburg has a great art gallery scene as well as several excellent wineries specializing in old vine Zin, Pinot Noir, and Chardonnays. Definitely allocate a couple days in Healdsburg to try all the lovely wineries in the area!
It's also located along the Russian River, where you can embark on a tubing adventure down-river or just go for a quick dip in the summer. There are also several great hikes you can do in Healdsburg in the Healdsburg Ridge Open Space Preserve!
Mendocino
This charming seaside town on the Pacific Coast is one of the best PCH road trip stops, and there's a ton to do in Mendocino to warrant staying at least a couple of days.
Go whale watching for migrating gray whales, go on a self-guided winery tour (or head to one of the many wine bars in town), or check out the excellent state parks nearby.
Don't miss the beautiful Mendocino Headlands lighthouse or nearby Fort Bragg and its Glass Beach.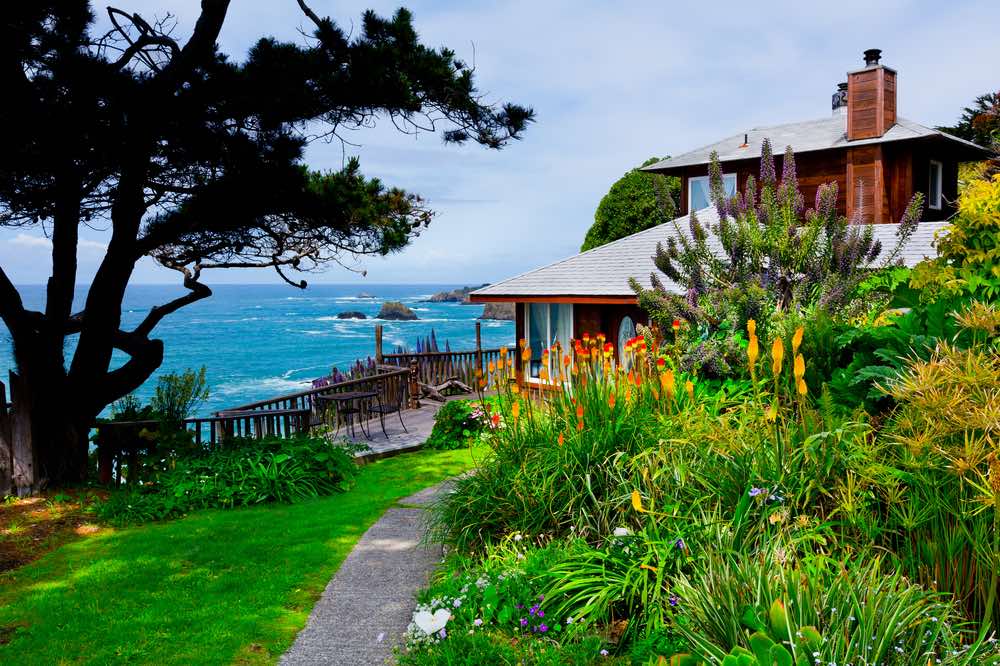 Sea Ranch
This charming seaside town was the heart of a back-to-nature architectural approach in the 1960s, and that same one-with-the-landscape vibe still rings strongly today.
Composed of beautiful, rustic architecture which blends into the natural environment rather than fights against it for prominence, Sea Ranch is a uniquely peaceful seafront development that encourages you to rethink what beautiful architecture means.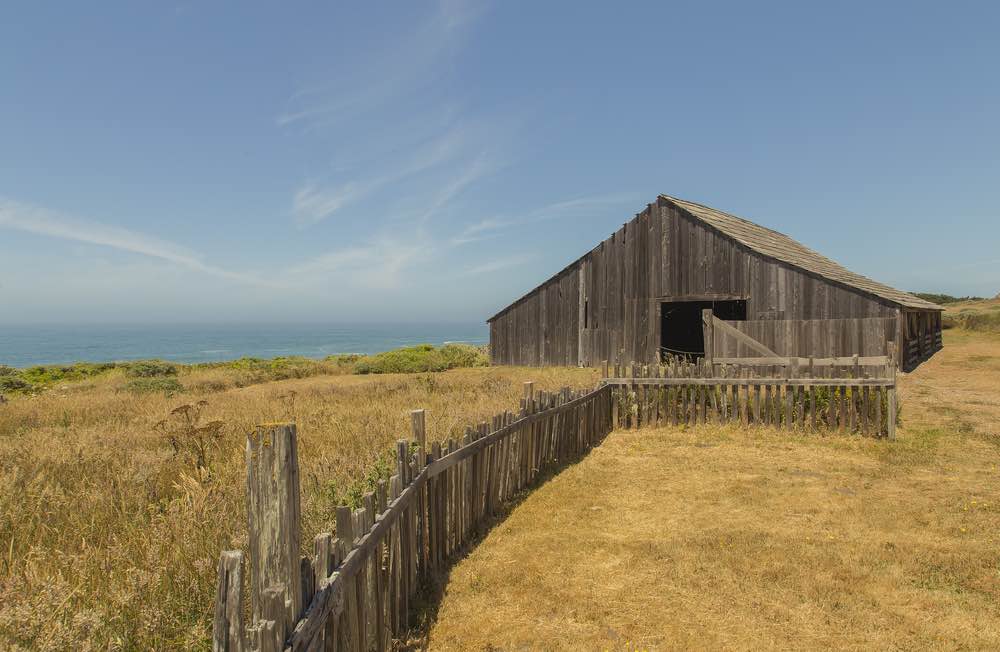 Glass Beach
Not far from Mendocino, the famous Glass Beach of Fort Bragg is absolutely stunning… even if it's lost its luster over the past decades from people coming in and stealing the most stunning pieces of sea glass (please don't be one of these people — also, it's illegal!)
Despite the bad behavior of some of its visitors, Glass Beach still has its appeal, and it's worth a visit for the unique glass pebbles deposited in huge numbers on the beach, leftover from an old glass waste facility.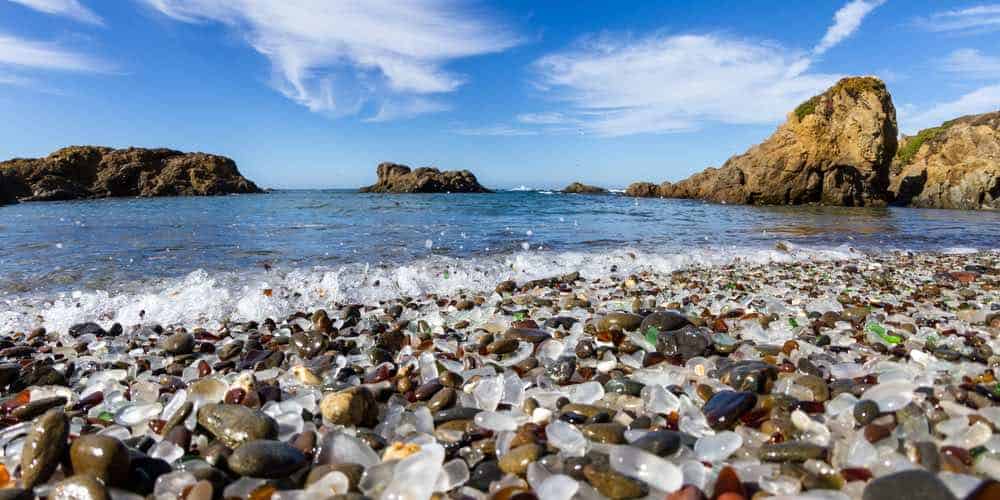 June Lake
This scenic mountain town located on a lake of the same name is one of my favorite places to visit in the gorgeous Mono County and Eastern Sierra Region.
Drive the scenic June Lake loop for epic views and one of the best scenic drives in the state. The views are especially stunning when the roads are lined with lush orange fall foliage.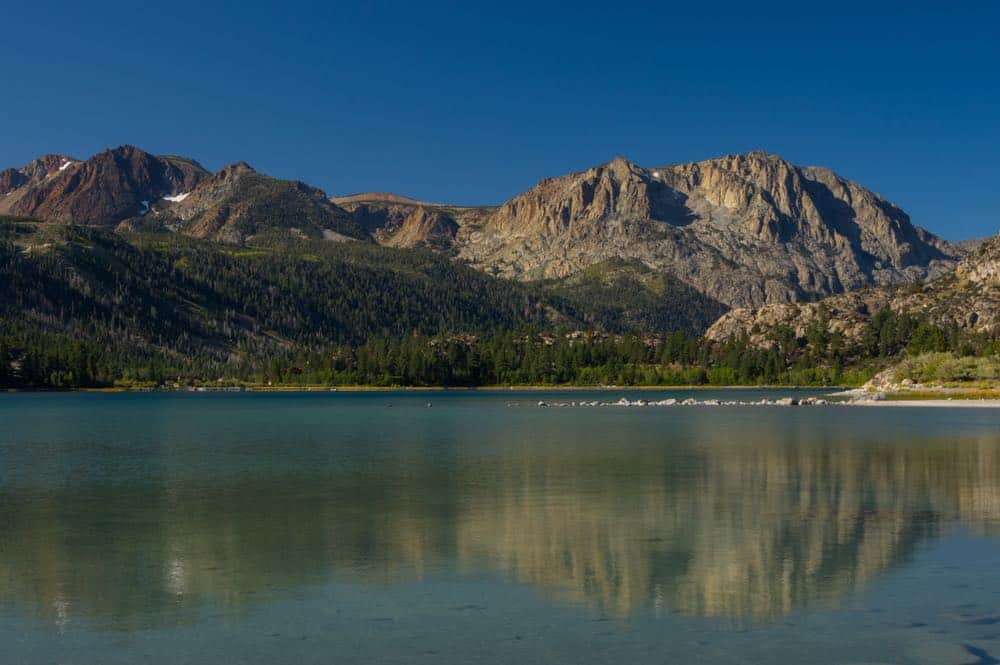 Julian
The "apple capital" of Southern California is a lovely place to be! There are tons of things to do in Julian, and of course, sampling apple pie and other apple delights should be high on the list.
But besides that, Julian is close to beautiful lakes and has lots of interesting mining history. The downtown is also charming and historic and a great place to go for a small-town walk, and it's the perfect Southern California getaway.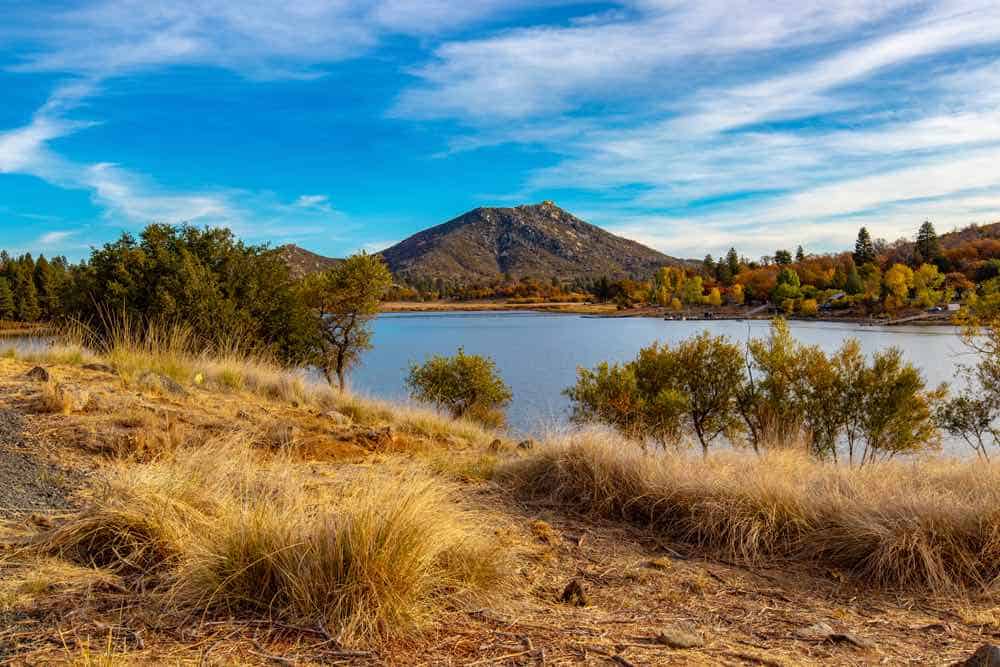 Paso Robles
The town of Paso Robles is best-known for being the heart of one of California's best up-and-coming wine regions!
Paso Robles wines are of extremely high quality, on par with wineries in Napa and Sonoma, and the town itself is a charming place to spend a weekend trip.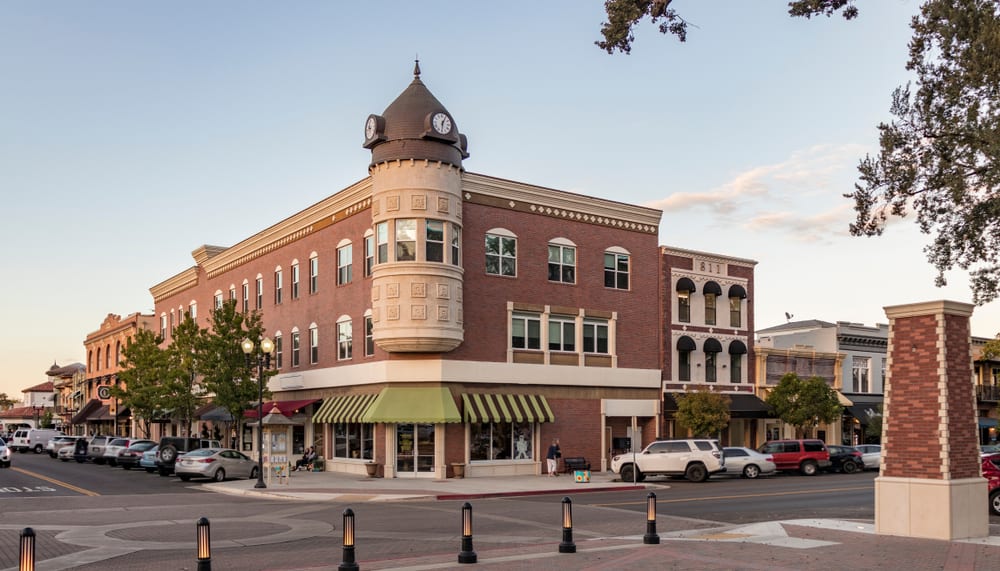 17 Mile Drive
This road in between Monterey and Carmel-by-the-Sea is a must-visit on California's Central Coast.
With tons of incredible beaches and coastline views, including the famous Lone Cypress Tree and the exorbitantly-expensive-but-outrageously-beautiful Pebble Beach Golf Course, there's a lot to do on this 17-mile stretch of road!
Be prepared to pay the $10 gate fee to access the road, as it's on private property.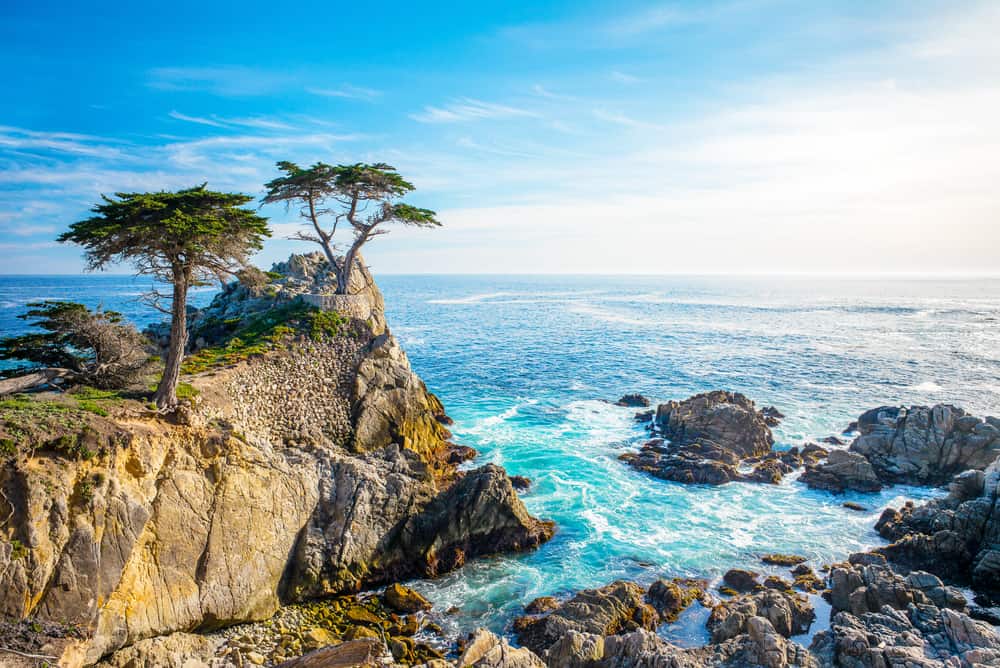 Sacramento
Our state's capital is a bit far down this list of places to visit in California, sure, but there are just so many great places in California that it's hard to put them in any logical order!
Admittedly, Sacramento isn't the most exciting city in California by a long shot, but it does have its charms, including gorgeous architecture, two rivers, and tons of incredible hiking nearby.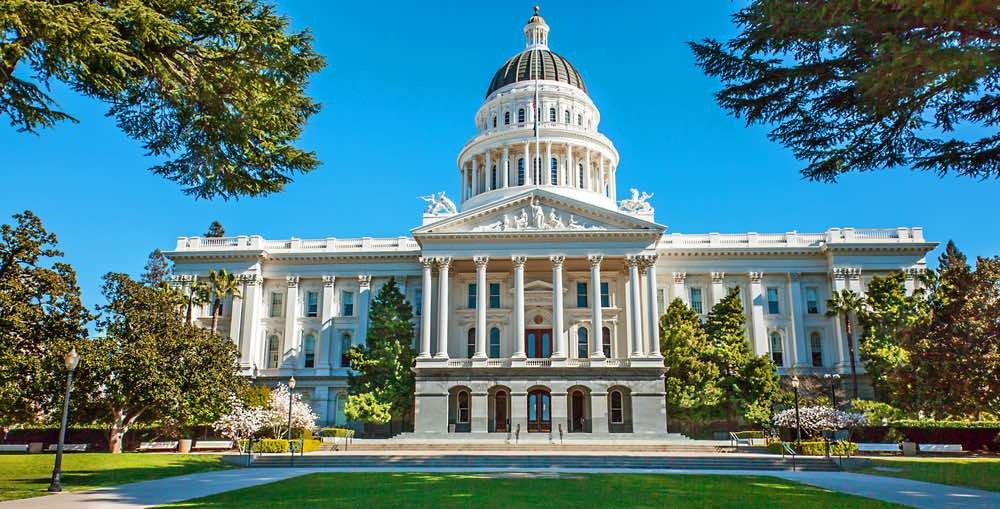 Fresno
Fresno calls itself "the best little city in the USA."
Frankly, I've never more than driven through it, but it does have a great location close to three national parks: Sequoia, Kings Canyon, and Yosemite, all about 1.5-2.5 hours away.
I'm looking forward to exploring more of this part of California, but for now, I'll have to let its slogan speak for itself!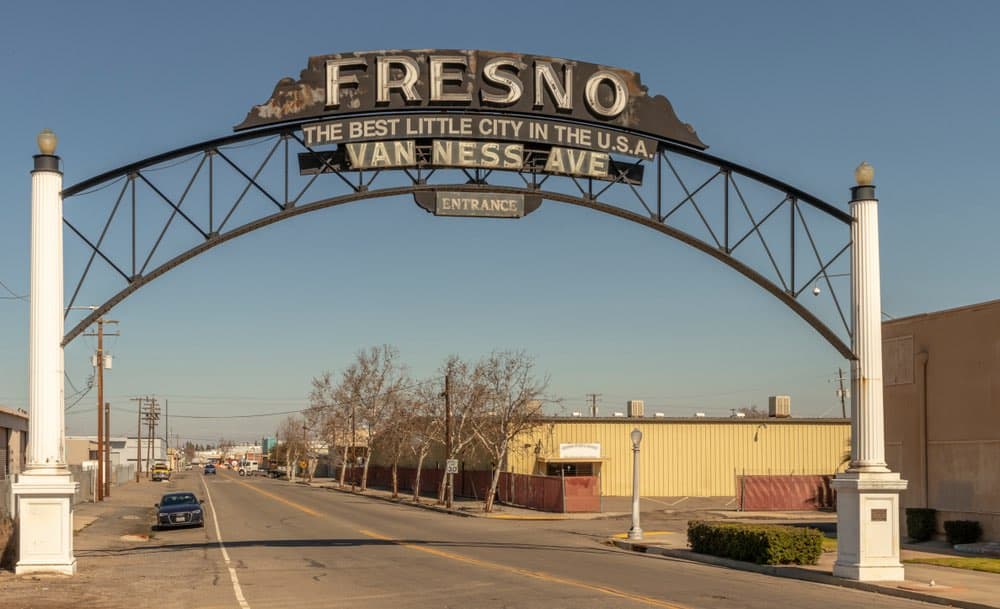 Guerneville
Located on a gorgeous bend of the Russian River (with one of the best Russian River "beaches," Johnson's Beach), Guerneville is one of my favorite places to visit in California.
Literally, I've been to Guerneville probably 40 times (my aunt lives just down the road), and it's still my favorite small town in California.
Delicious dining (including one of the best taco trucks north of San Francisco in front of the local Safeway), lazy river tubing, walks through redwoods in Armstrong Woods: it doesn't get much better than Guerneville in the summer.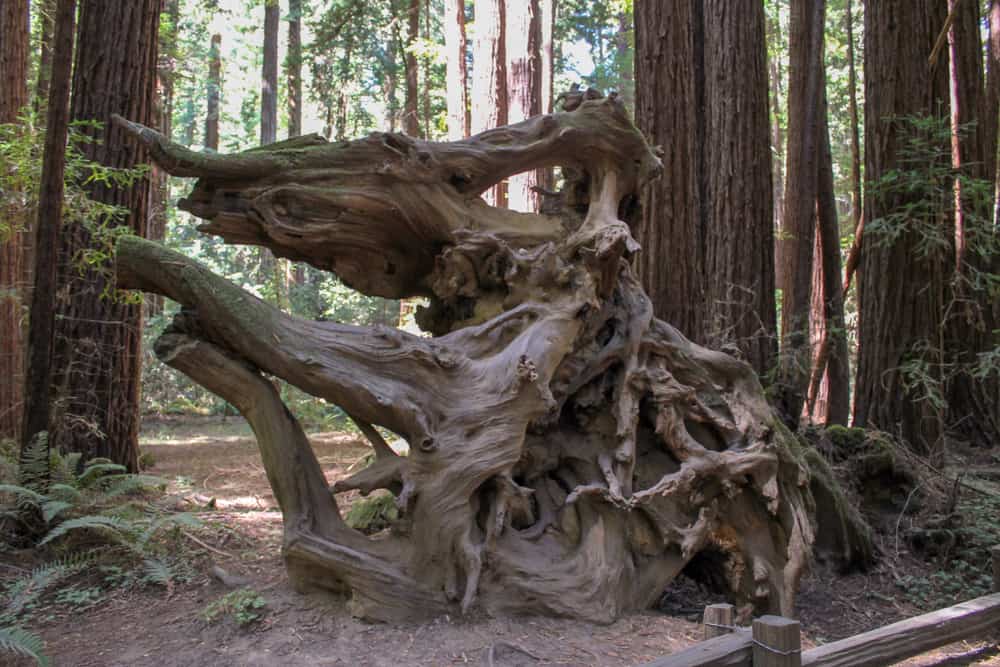 Monterey
Monterey is one of the best places to whale watch in California, but it's got more for the marine lover than just that!
It's got the Monterey Bay Aquarium, one of the world's best aquariums with its incredible kelp forest and adorable otters. It's got Cannery Row and the Fisherman's Wharf and all the Steinbeck history you could dream up. It's got beautiful drives just moment's away and it's a perfect gateway to Big Sur.
What else could you want?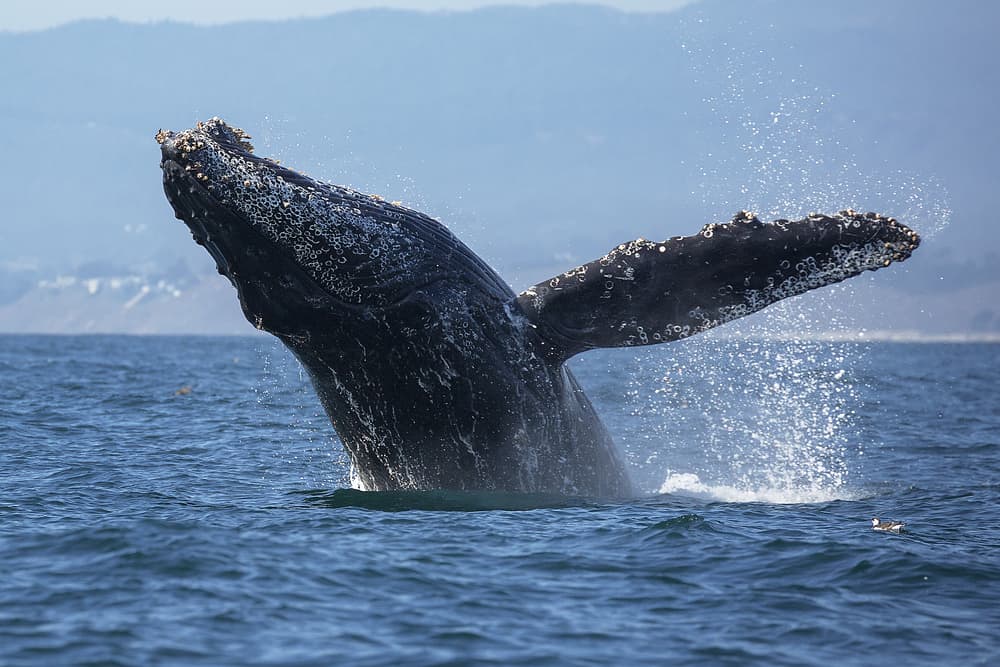 Carmel-by-the-Sea
Just a bit further south than Monterey is the beautiful small town of Carmel-by-the-Sea. This rustic town has a European feel to it and a lively, artsy vibe to the downtown.
There's a gorgeous beach, a historic mission, incredible restaurants, and no shortage of mid-range and luxury accommodations in town. Plus, it's close to some of the best hiking on the Central Coast, an easy drive from Point Lobos and Garrapata State Parks.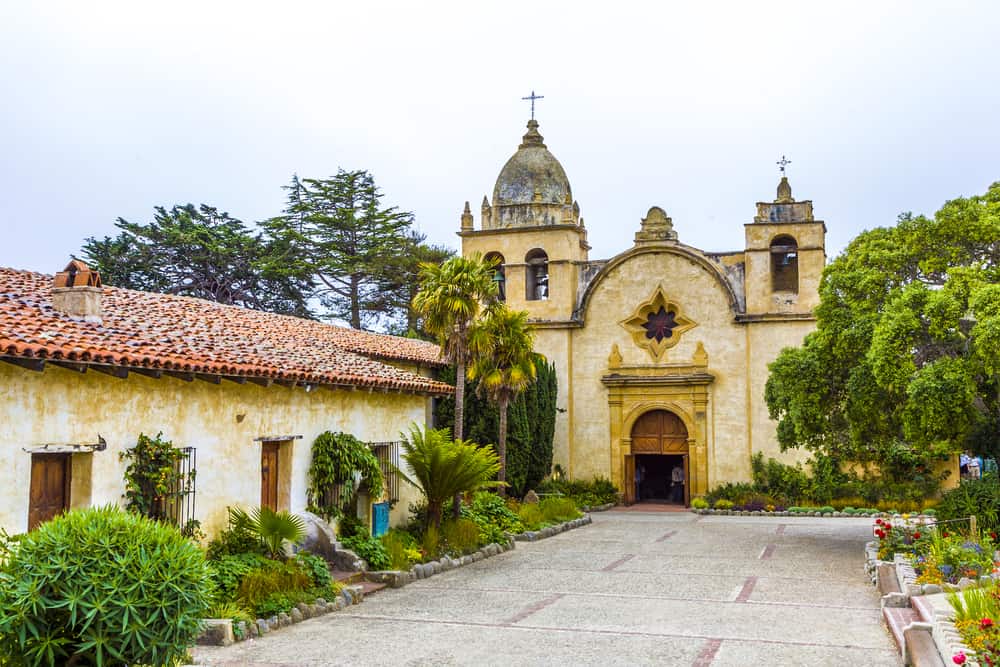 Laguna Beach
The chilled out oceanside town of Laguna Beach in Orange County is full of great things to do.
Near to Crystal Cove State Park and countless other gorgeous beaches, Laguna Beach is a lively beach town where the California vibes never stop.
Check out tidepools, wander the gardens of Heisler Park, or watch surfers do their things in the waves of the Pacific: Laguna Beach is all about enjoying the outdoors, and there's no shortage of sunshine to do just that!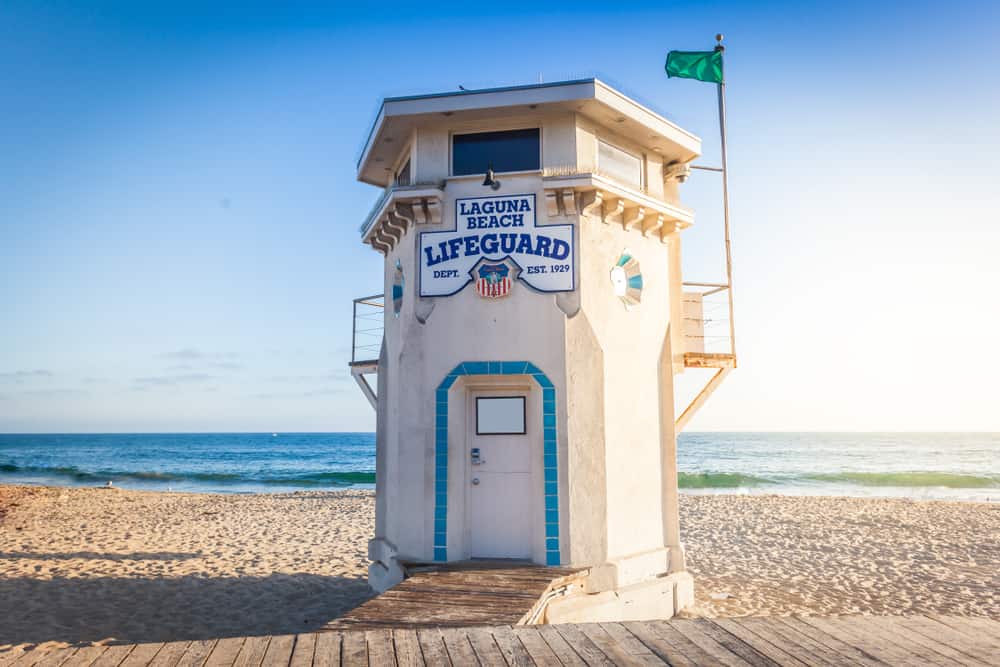 Long Beach
The lively city of Long Beach is part of LA county but it has its own vibe as it forms the border between LA and Orange County.
Check out the RMS Queen Mary, a musuem (and one of the most haunted places in California), check out the Aquarium of the Pacific, visit the art museums, or take a day trip next-door to cute Seal Beach, one of the most charming beach towns in Southern California.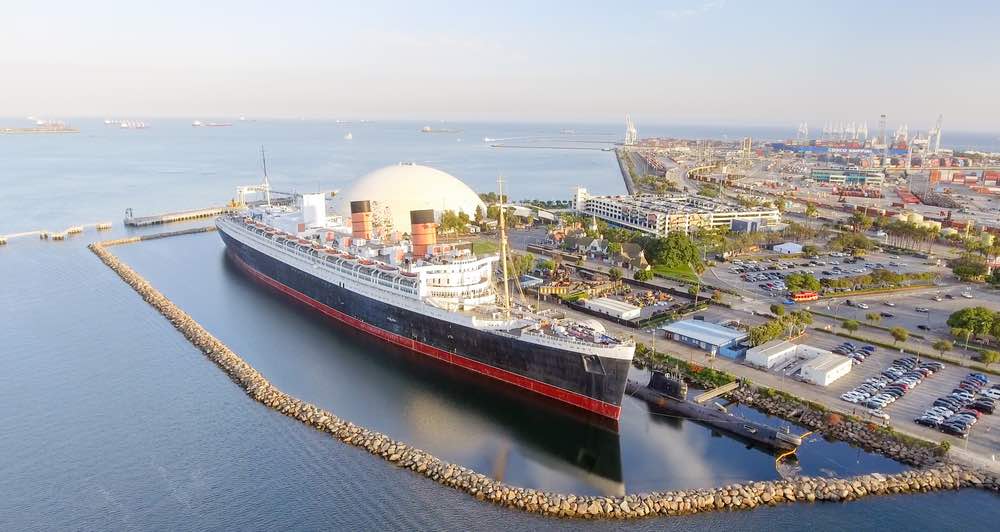 Newport Beach
If you want gorgeous beaches, sunny weather, great shopping, and laidback vibes, Newport Beach is a great place to visit in California!
Head to Balboa Island for a fun, laidback vibe with a great amusement park, or shop til you drop on Fashion Island, or check out one of the many other neighborhoods of Newport Beach which all have their own distinct vibe.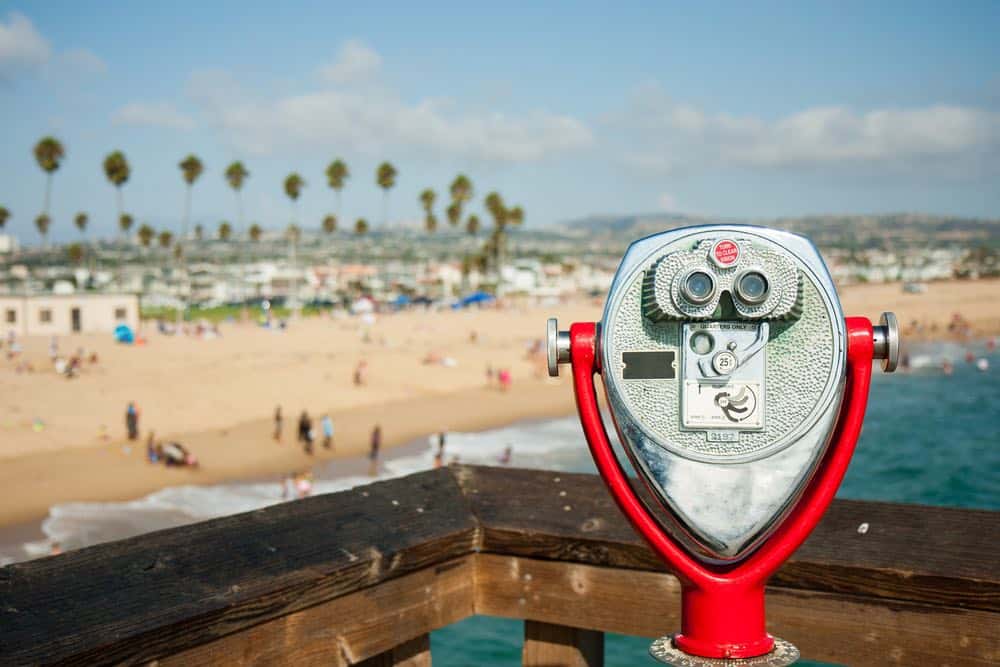 Huntington Beach
Best known for having one of the longest wooden piers in California (don't miss Ruby's at the end of it!), Huntington Beach is one of the best places to visit in California for beach lovers.
While it competes with Santa Cruz for the name of "Surf City USA," there's no doubting that Huntington Beach is a great spot to surf (or surf-watch, as I prefer to do).
Check out the International Surfing Museum, wander through Huntington Central Park, or talk a walk through the Bolsa Chica Eco Reserve.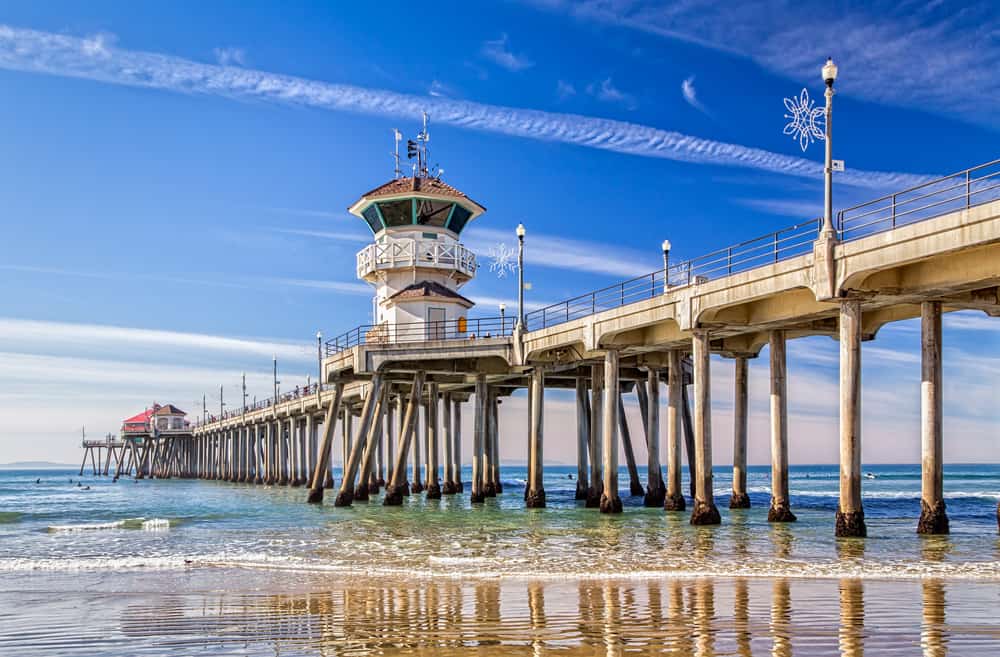 Temecula
Temecula is great for a wine weekend getaway and is a great weekend trip destination from either Los Angeles or San Diego, located roughly halfway between these two metropolises.
Whether you do a guided wine tour, hot air balloon over the vineyards, dine your way through downtown, or hit up some local hikes, there's no shortage of things to do in Temecula to keep you busy for several days!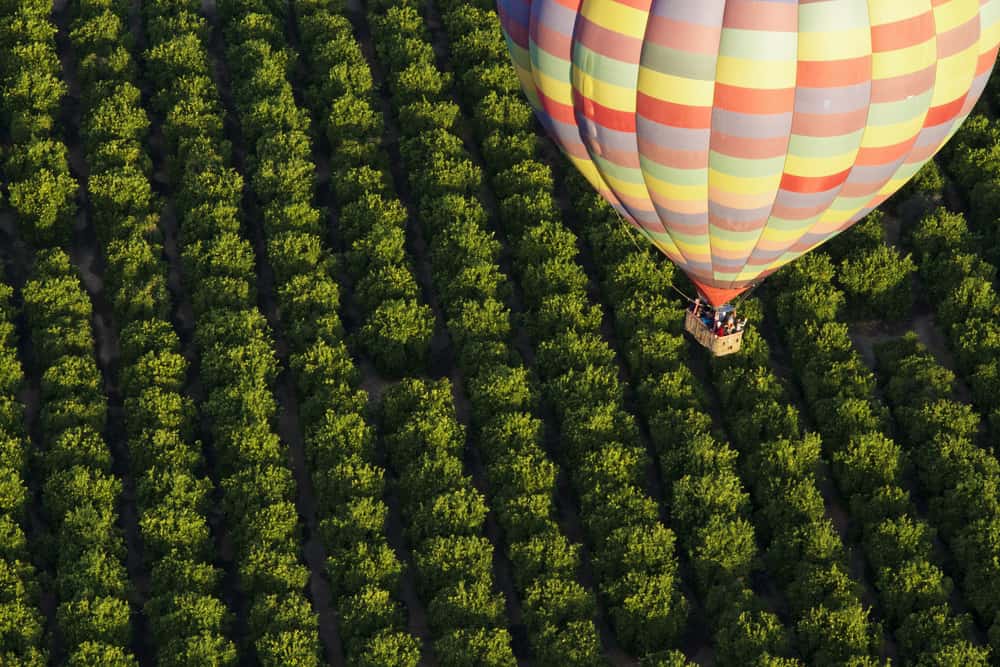 Pismo Beach
Another fantastic surfing destination, Pismo Beach is located near San Luis Obispo and is known for having some of the beach waves in the state.
It's also a spectacular sunset spot, and the beach is really wide and sandy so there is always plenty of space to spread out and feel like you have the whole beach to yourself.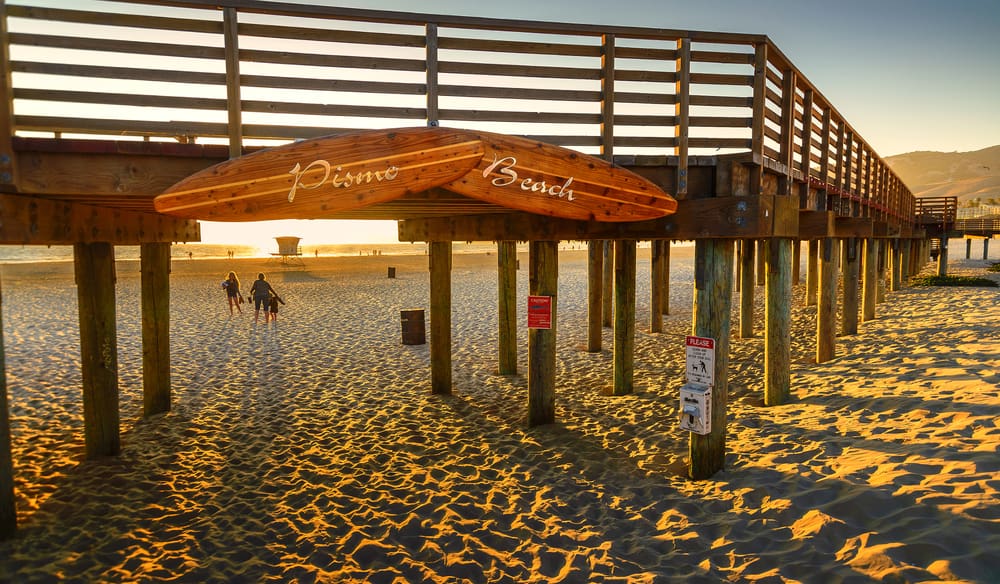 San Luis Obispo
San Luis Obispo (SLO) is one of the largest cities along the Central Coast, and it's a popular stop on the Pacific Coast Highway for its quirky, kitschy Madonna Inn.
Besides that, you can visit the Mission San Luis Obispo de Tolosa which dates back to the 1700s, take one of the several 'cerro' hikes to the hills surrounding the city, or check out the SLO Museum of Art with a focus on contemporary Californian art.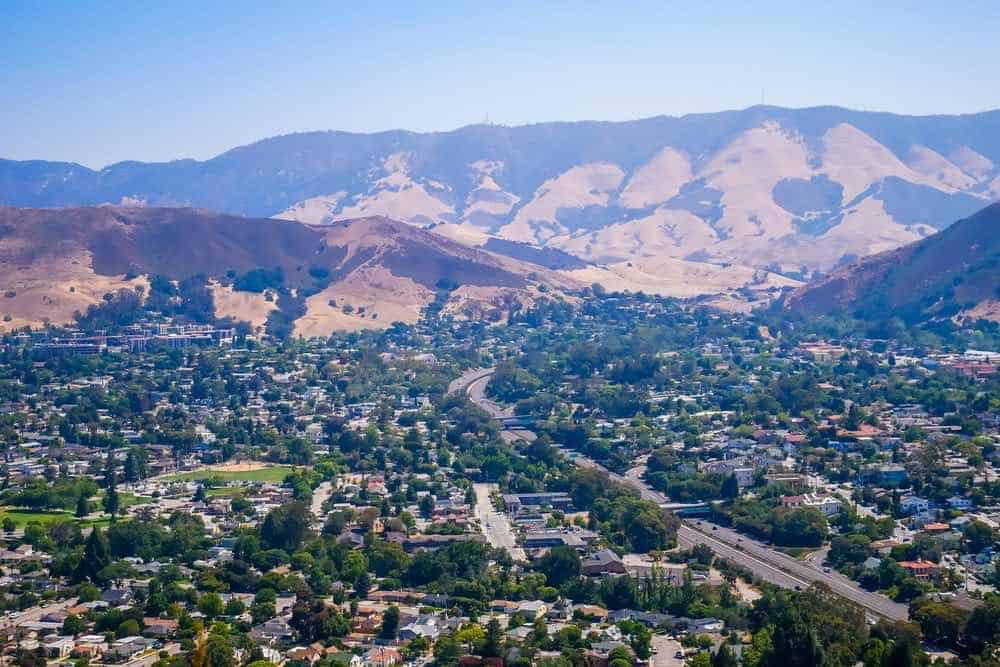 Morro Bay
Best known for ginormous volcanic rock which sits out in the Pacific Ocean just alongside the town, Morro Bay is a fantastic stop along the PCH for lovers of quaint small towns.
Check out the otters congregating under the pier, kayak in the bay, marvel at the enormous Morro Rock, or hike on one of the many coastal paths and enjoy this beautiful beach town.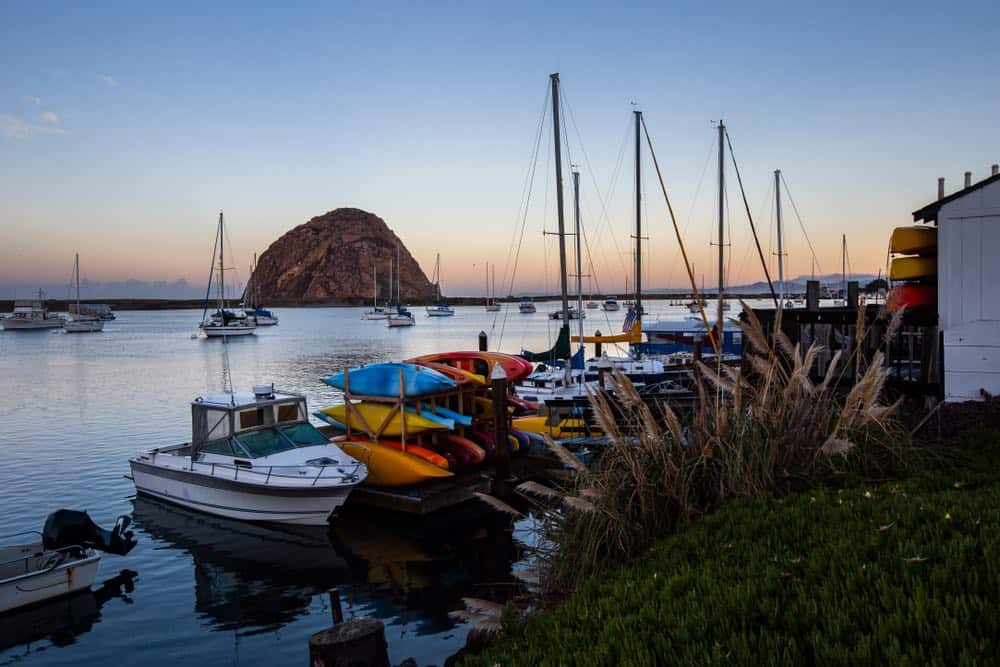 Cayucos
Another cute Central Coast beach town, Cayucos is quiet and lovely and exemplifies the best of coastal California.
Surfing, kayaking, hiking, beach walking, checking out tide pools: it's an outdoor lovers paradise.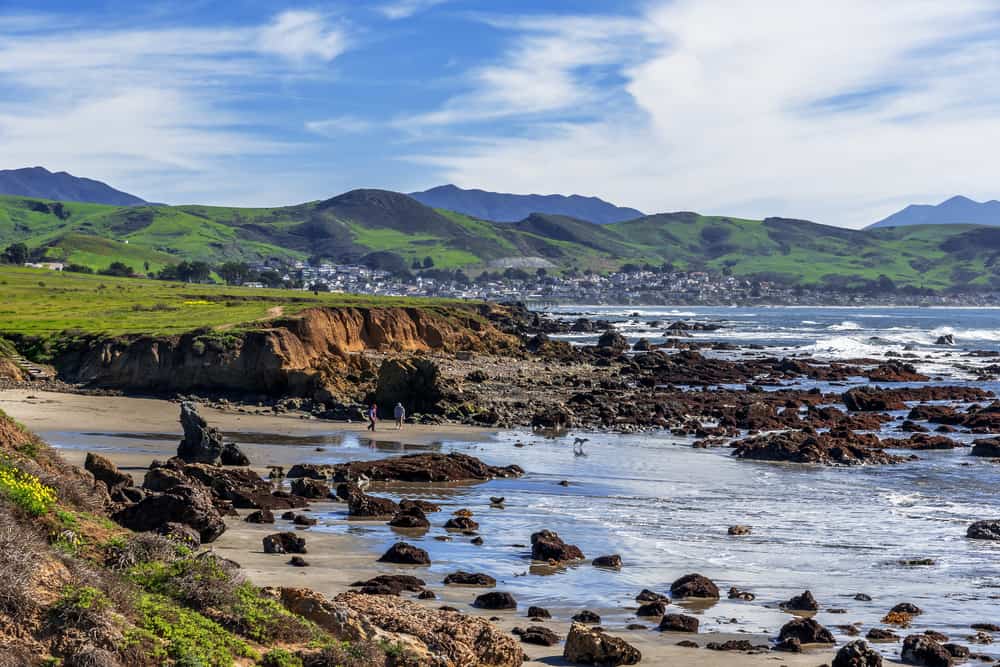 San Simeon
Best known for its enormous Hearst Castle up in the mountains near San Simeon, this coastal city that marks the endpoint of the Big Sur region is also beloved for another reason: its elephant seals!
Head to the Elephant Seal Vista Point at the Piedras Blancas Rookery a few miles north of town for some views of these funny, occasionally slightly scary seals!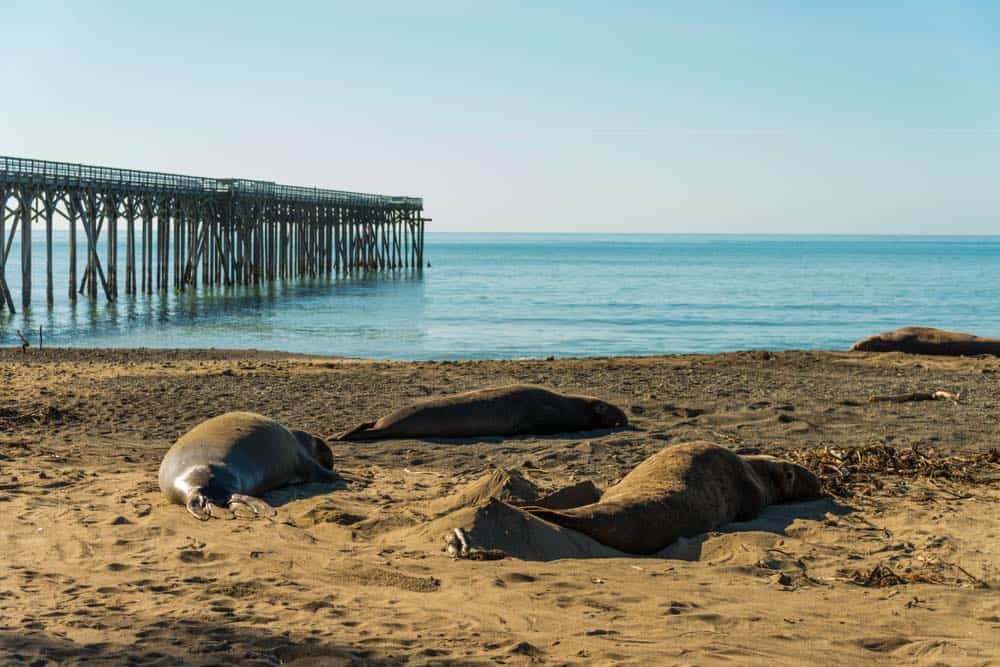 Ojai
Another great wine-tasting destination, Ojai is a great day trip from Santa Barbara or Los Angeles, roughly equidistant from the two major Southern Californian cities.
Besides its wineries, Ojai has a fun center filled with art galleries and places to dine, and its proximity to the Los Padres National Forest means that ample hiking opportunities are never far away.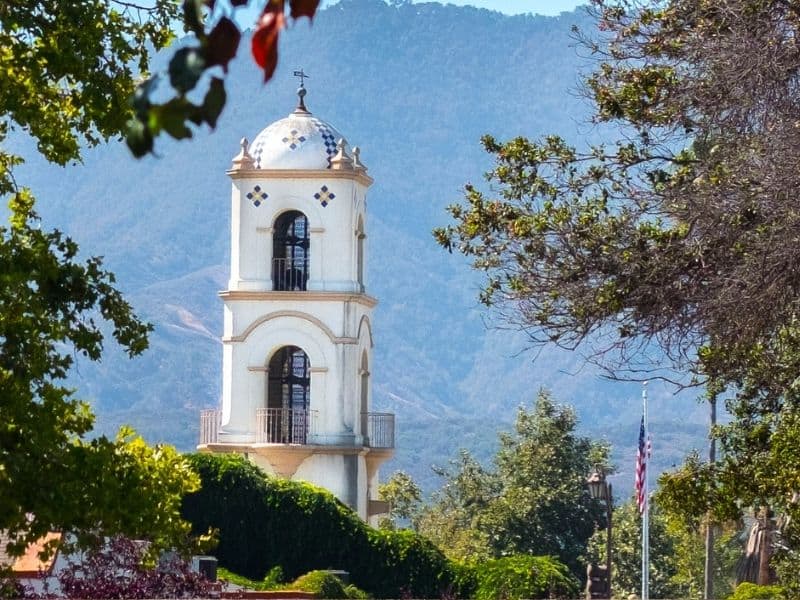 Solvang
The beautiful town of Solvang is one I've been to many times — my grandma lived here for my entire life until she passed away. I have so many fond memories of eating aebleskiver at the charmingly Danish-themed restaurants in town.
Solvang was settled by Danish immigrants who replicated a Danish village, and while now it's definitely got a more hipster facelift, with tons of art galleries and upscale wine tasting rooms, it's still got that small-town Europe in California charm at heart.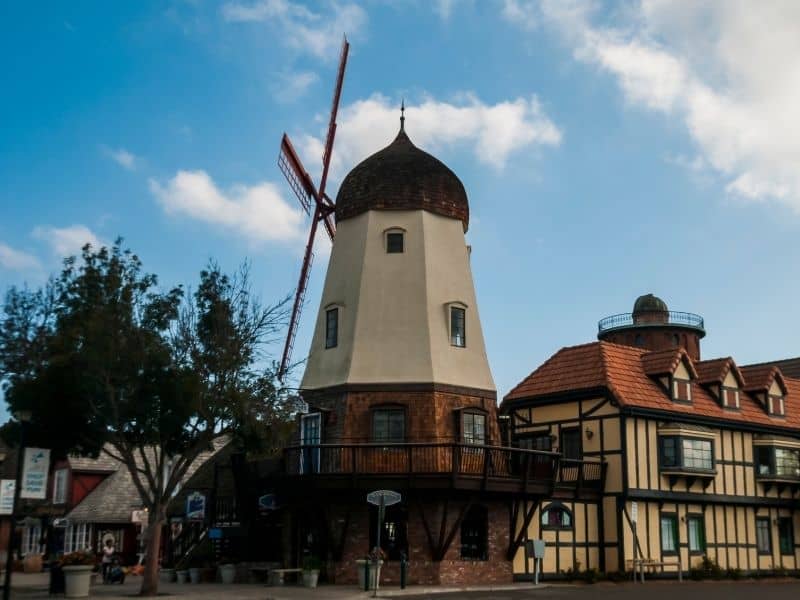 Santa Ynez Valley
Located in the rural, agricultural area around Solvang, the Santa Ynez Valley is where you'll find most of Santa Barbara's best wineries.
Centered around Solvang, Los Olivos, and Buellton, these wineries are low-key and fun, and often dog-friendly!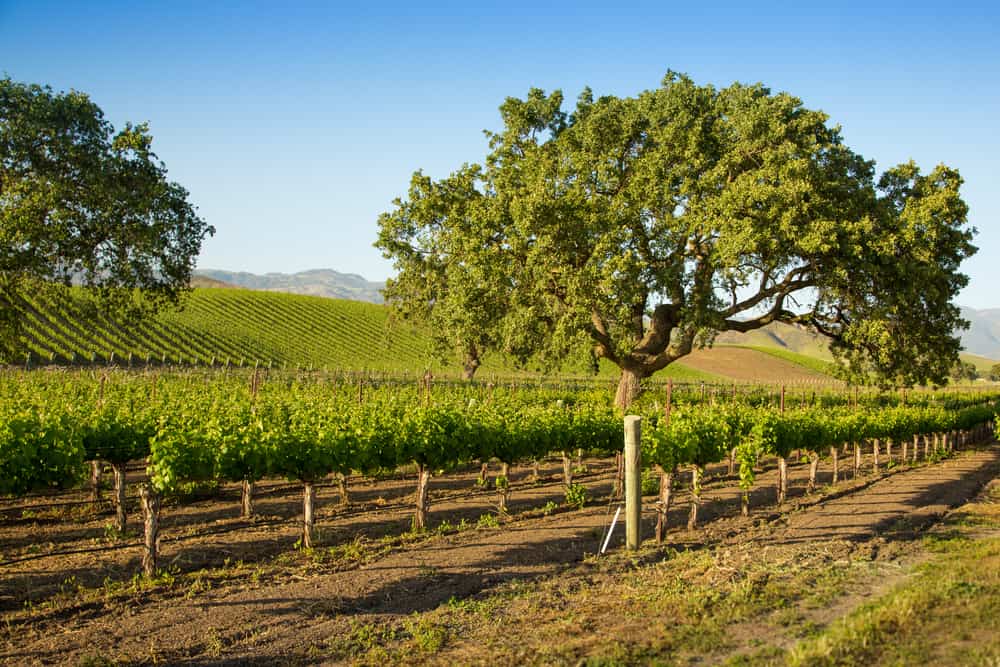 Carlsbad
Best known for its Flower Fields which erupt in a riot of beautiful pastel colors every spring for 10 weeks, Carlsbad is worth visiting any time of year!
Carlsbad State Beach has beautiful coastal bluffs and walking paths, and you can also camp with beach views at South Carlsbad State Beach!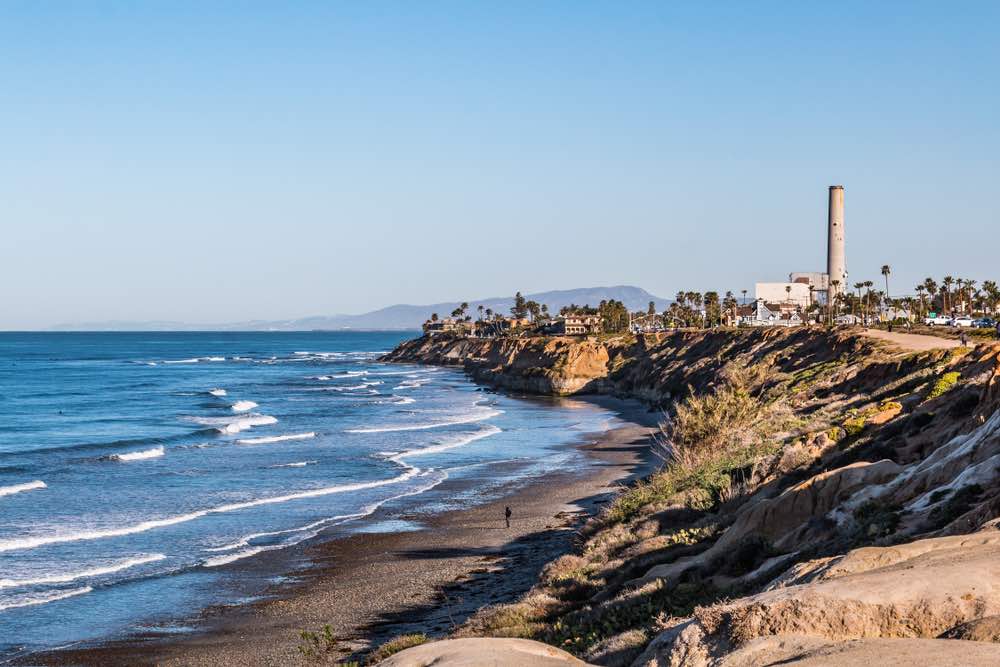 Encinitas
Located between San Diego city and Orange County, Encinitas is a lovely little surf town that's absolutely worth a stop.
It's beloved by surfers who take in the waves at Swami's Beach, and Moonlight State Beach is a great place for beach walks and relaxing on the beautiful beaches of San Diego County.
Sebastopol
Sebastopol is the heart of the Russian River Valley part of Sonoma Wine Country, and it's a great place to start any wine-tasting adventure if you're looking to get a bit more off the beaten path in the County and avoid the crowds in Sonoma proper.
Check out Iron Horse Vineyards and Dutton-Goldfield, then stop by the hip Barlow district (a revitalized former apple-processing factory space) to dine at delicious restaurants and have some cider made from local Sebastopol apples — Sebastopol is the "apple capital" of the North!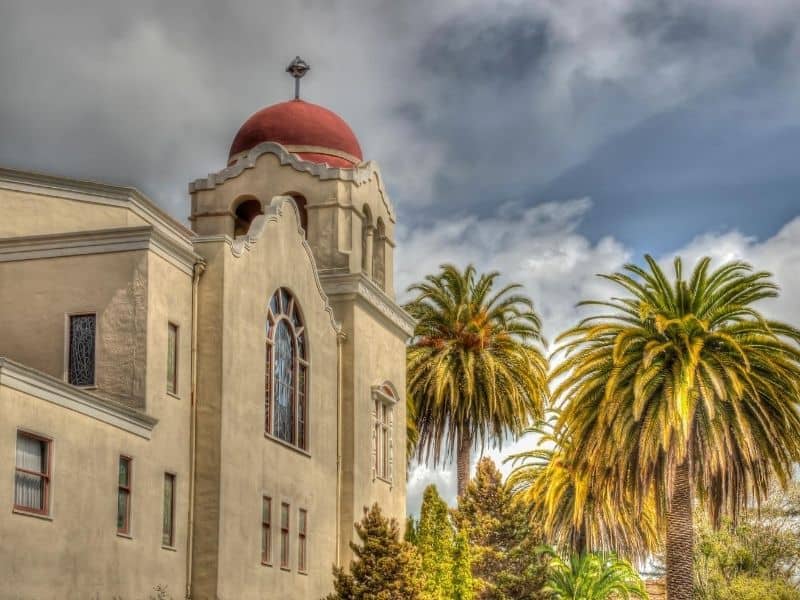 Torrey Pines State Preserve
Located along the PCH just north of San Diego, Torrey Pines State Preserve is one of the most wild and well-preserved patches of shoreline on the mostly highly-developed Southern California coast.
Take one of several hiking trails here to enjoy beautiful turquoise water views surrounded by beautiful plant life, including the rare Torrey pine, found only in three places in the world.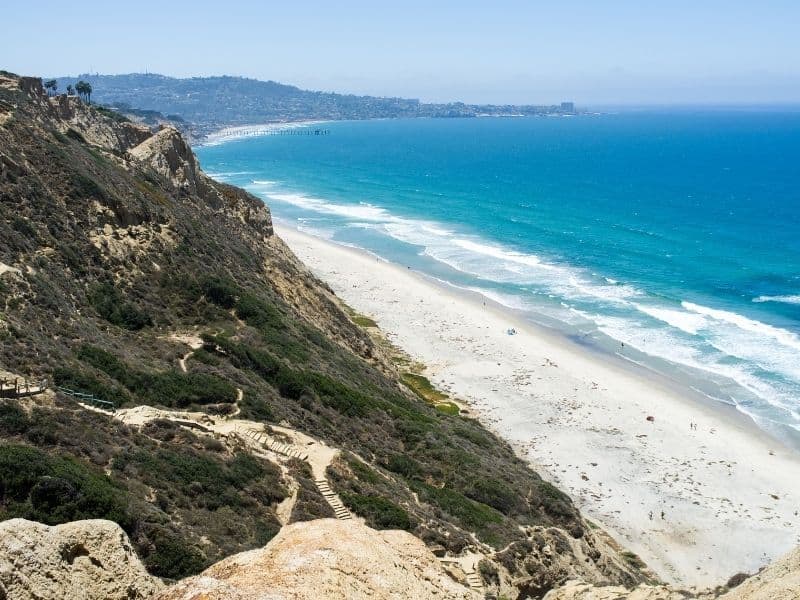 Channel Islands National Park
This beautiful national park doesn't cover a lot of space — a mere 380 square miles — but what it does have is packed with beauty.
This national park is composed of 5 islands, the most famous of which is Anacapa, with its scenic lighthouse dating back to 1932 and its views from Inspiration Point as well as Anacapa Arch.
Other islands worth visiting are Santa Cruz with its sea caves, Santa Rosa with its Torrey pines and beautiful beaches, San Miguel with its seals, and Santa Barbara for its birdwatching opportunities.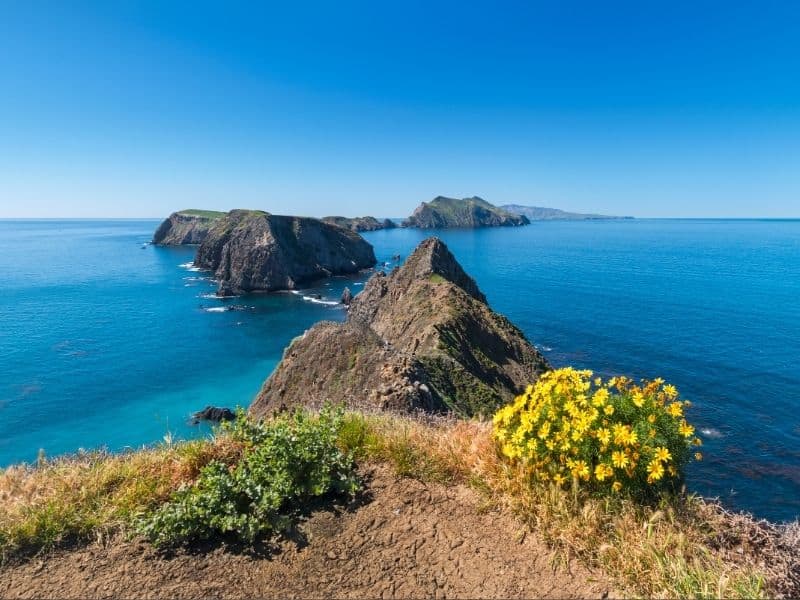 Jenner
Located on the Pacific Coast Highway just north of Bodega Bay, the town of Jenner is truly a special place.
Located at the junction of the Russian River and the Pacific Ocean, Jenner has two beaches: Jenner Beach and Goat Rock Beach, each with beautiful sea stacks and rock formations.
These beaches are beautiful and far more rugged than their Southern California beach counterparts, often swept up with fog and washed up driftwood.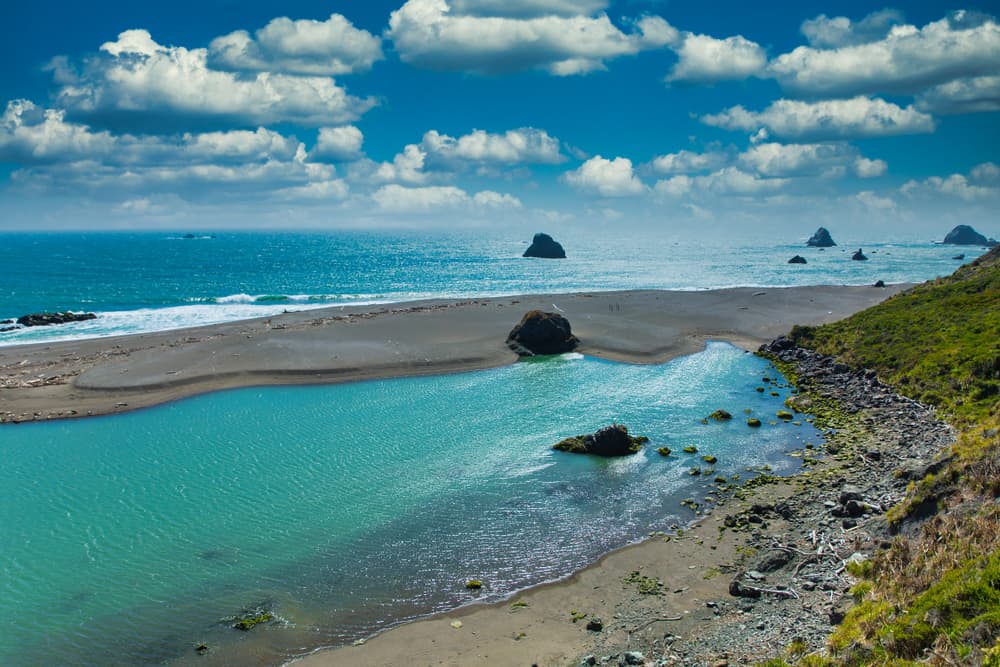 Avenue of the Giants
This 31-mile stretch of highway running through a grove of California redwoods is obviously a must on any California road trip.
Stretching between towns along Highway 101 and encompassing a large portion of Humboldt Redwoods State Park, there are many places to stop along the way, such as the Drive-Thru Tree and the Eternal Shrine that make this one of the best scenic drives in the state.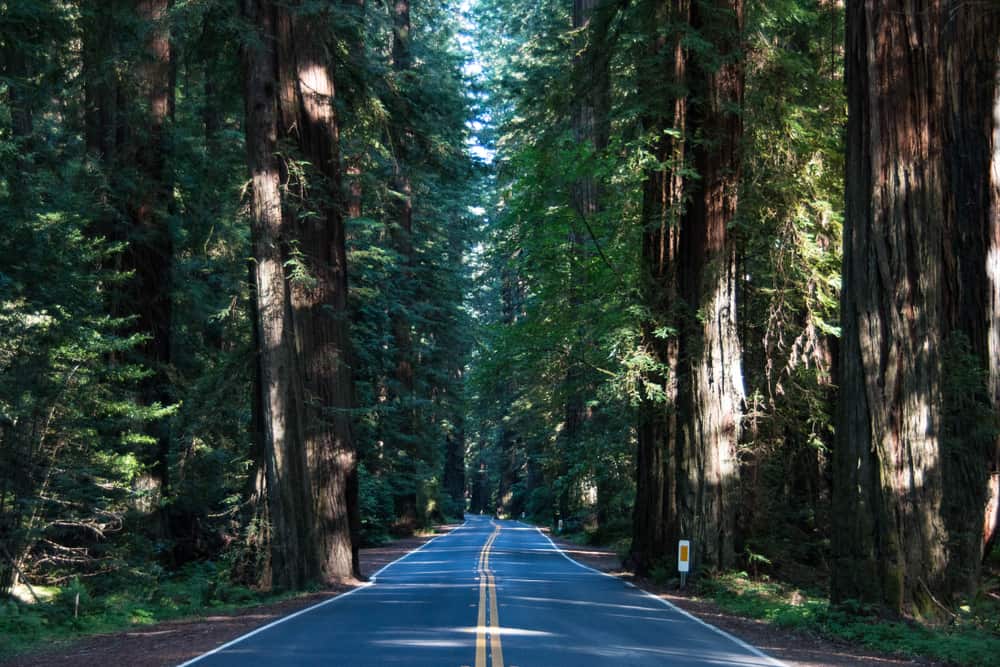 Catalina Island
A short boat trip from many Southern California harbors, there are so many things to do on Catalina Island that while many people visit for a day trip, you absolutely could spend a week or more exploring this lovely island and all it has to offer.
Stay in the hip harbor town of Avalon with its iconic casino for a more upscale getaway, with delicious dining, ample shopping, and plenty of activities to keep you busy.
Alternately, check out the lesser-visited Two Harbors for some opportunities for diving, camping, and exploring a more wild and rugged side to Catalina Island.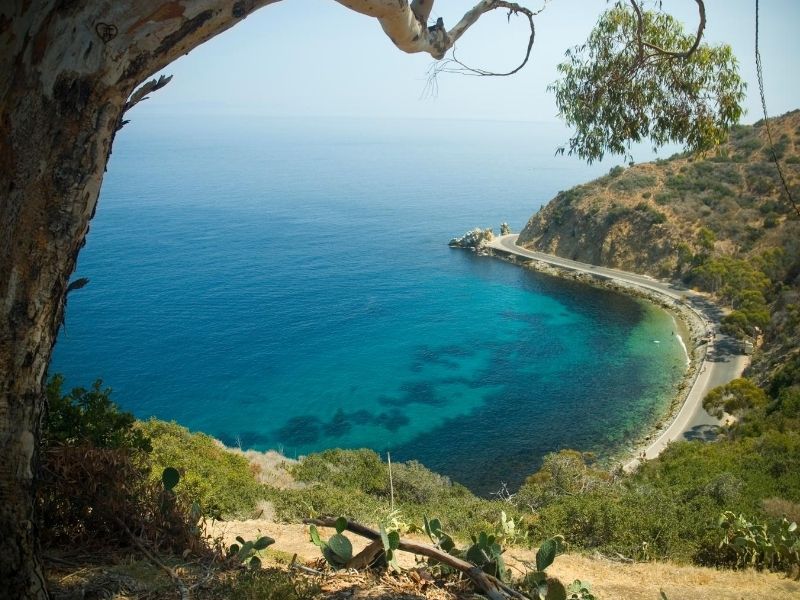 Palm Springs
The favored getaway from Los Angeles for celebrities, sun-seekers, and midcentury modern architecture geeks, Palm Springs is truly a desert oasis!
There so much to do in Palm Springs, but a few can't-miss things in this can't-miss place in California include: checking out the windmills at the wind farm, taking the Palm Springs Aerial Tramway to San Jacinto Peak for epic Chino Canyon views, and indulging in the delicious dining scene in this desert getaway town.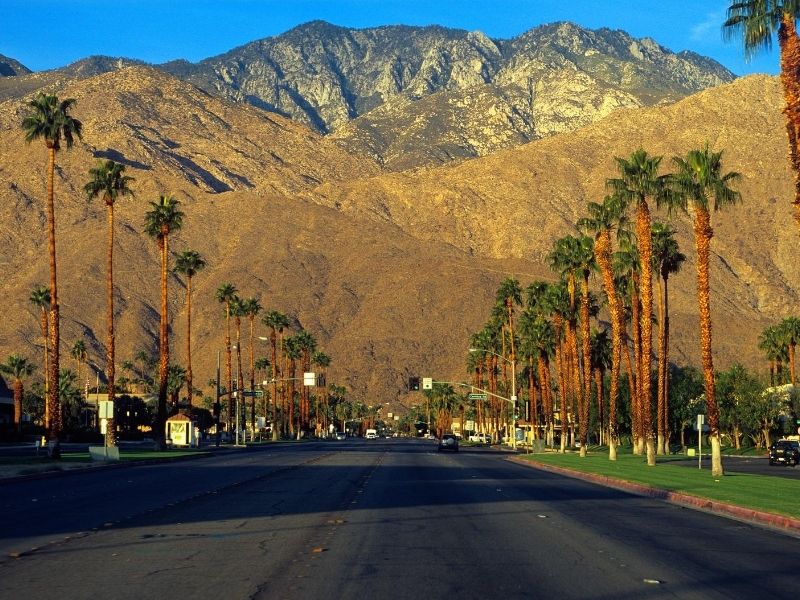 Capitola
Located just down the beach from the popular weekend getaway destination of Santa Cruz, Capitola is beloved for its vibrant colorful beachfront houses which scream "hello, photograph me!"
Besides that, it's home to a beautiful wharf where you can rent kayaks, search for dolphins, or dine on delicious seafood pier-side at the Wharf House restaurant.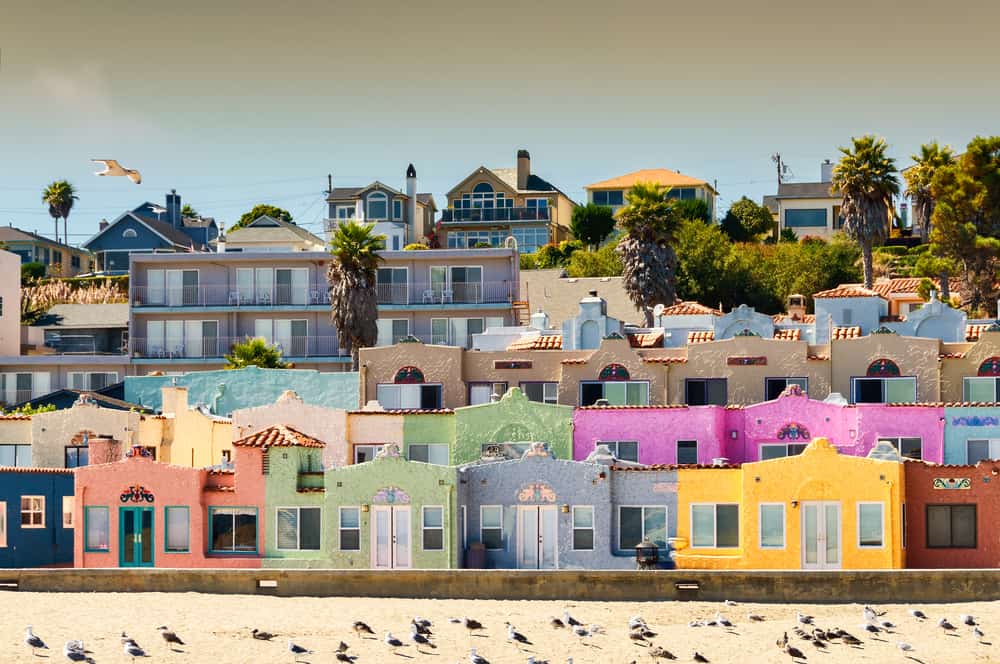 Travertine Hot Springs
This hot spring near Mammoth is one of the prettiest hot springs in the state, located in Mono County.
Made of calcium deposits and fed by natural steam-heated geothermal water, this natural hot spring located near Bridgeport is a delight to see and soak in. Plus, it's free to visit!
It can get crowded, so try to get there first thing in the morning if you are looking for a peaceful solo soak.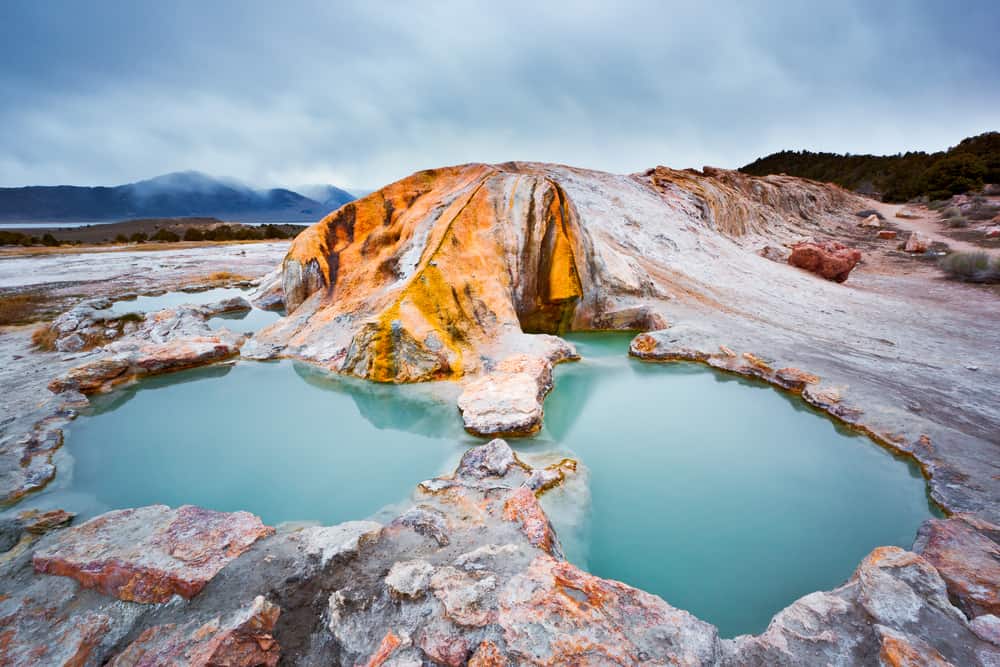 Lassen Volcanic National Park
This gorgeous national park in Northern California is a must-visit for fans of otherworldly landscapes, geothermal features, and peace and quiet.
Visit the gorgeous Manzanita Lake which perfectly reflects Mt. Lassen in its mirror-still waters, hike the hilariously named Bumpass Hell route to see bubbling sulfur pits, or check out the mud pots and steam vents of Sulfur Works.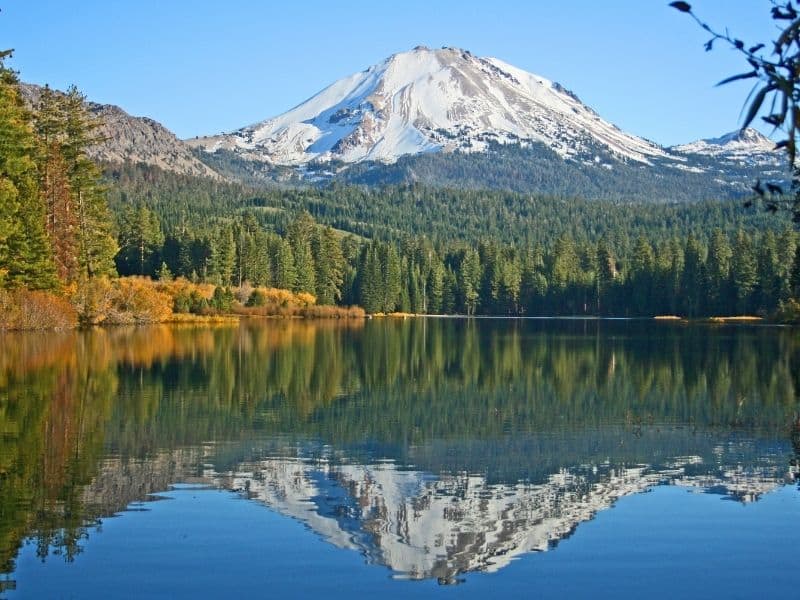 Calistoga
This geothermal paradise combines spa days and wine tasting for one of the most relaxing weekend getaways from San Francisco!
Check out the natural geyser, take mud baths at a spa hotel, enjoy the several natural springs at spa resorts throughout the city, go wine tasting, or traverse down the Silverado wine trail by bike or car down to Napa to enjoy some of the county's best-kept secret wineries, away from the crowds of Highway 29.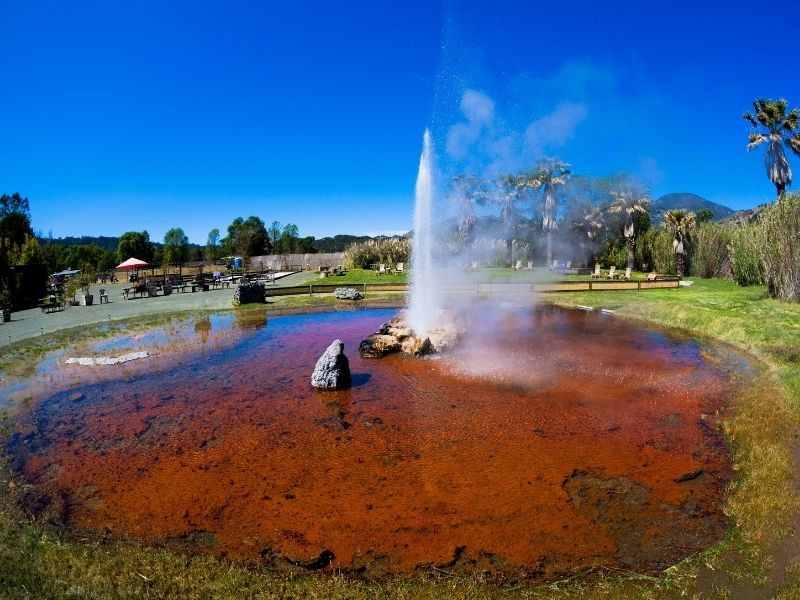 Truckee
Located just north of Lake Tahoe, Truckee is an adorable mountain town that exemplifies all of the small-town charm of the more remote parts of Northern California.
Truckee is also a great stop for those looking to explore Donner Lake, Donner Memorial State Park, and the beautiful Donner Summit Bridge, also called the "Rainbow Bridge" for its arc shape which resembles that of Bixby Creek Bridge in Big Sur.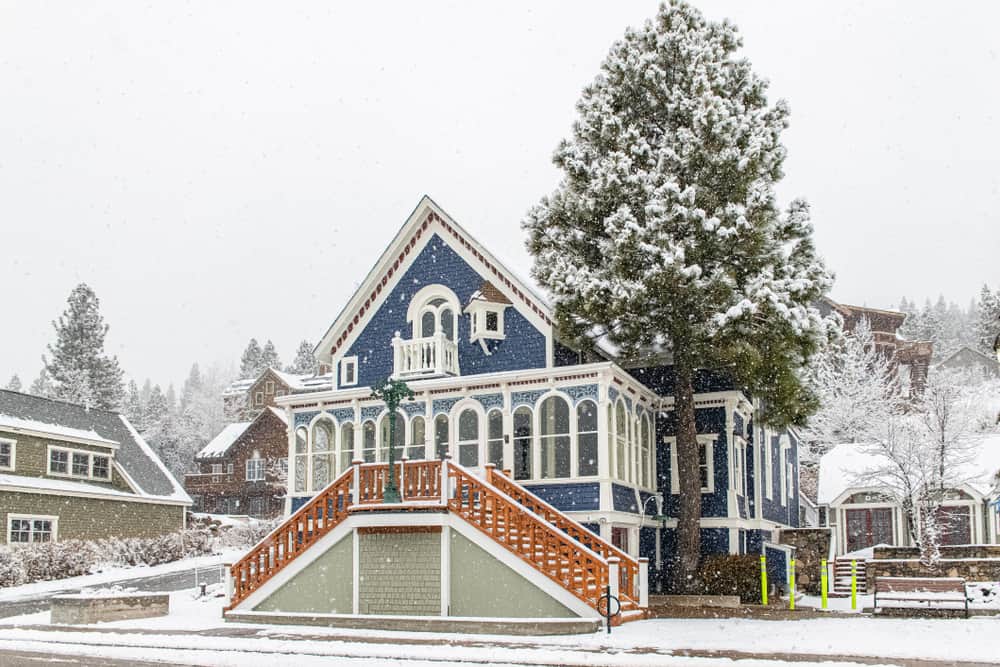 Shelter Cove
One of the more difficult places to get to on this list of places to visit in California, Shelter Cove is either the endpoint of the Lost Coast Trail or a particularly treacherous drive down a little-traversed road.
However you get here, though, it's sure to have been worth the journey. This stunning beach on the Lost Coast is often nearly completely deserted, traversed by only a few lone thru-hikers or adventurous road trippers who have come to seek California's beautiful black sand beaches on the Lost Coast.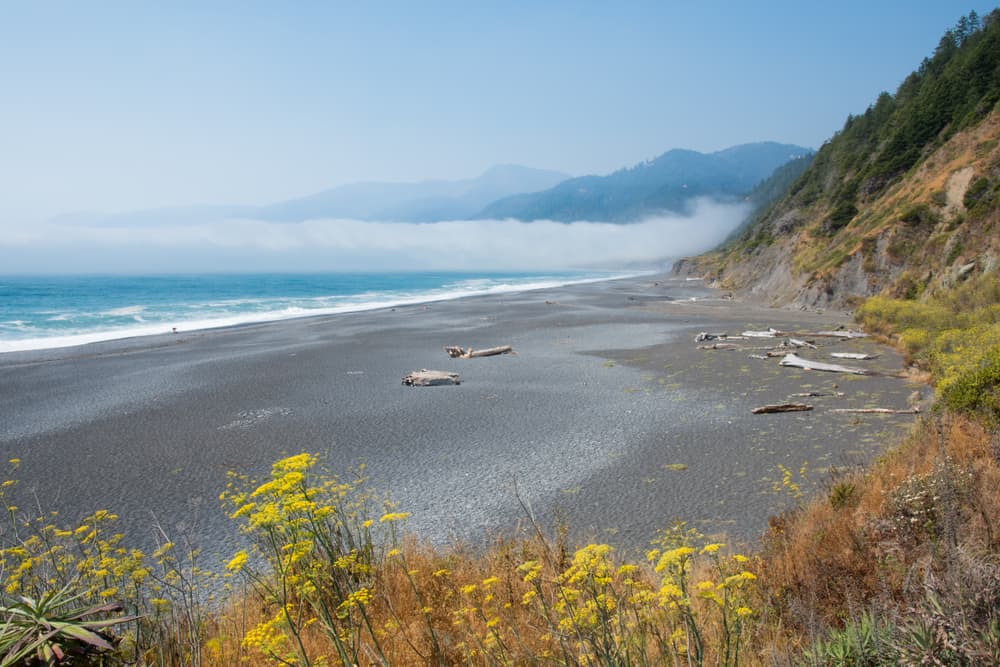 Burney Falls
Located just off the Pacific Crest Trail, Burney Falls has been referred to as the "Niagara Falls of California" for its beautiful horseshoe shape and rushing waters through all times of the year.
A must on any road trip of Northern California, this stunning waterfall is an easy walk from the parking lot and a can't-miss while exploring California's hidden gems.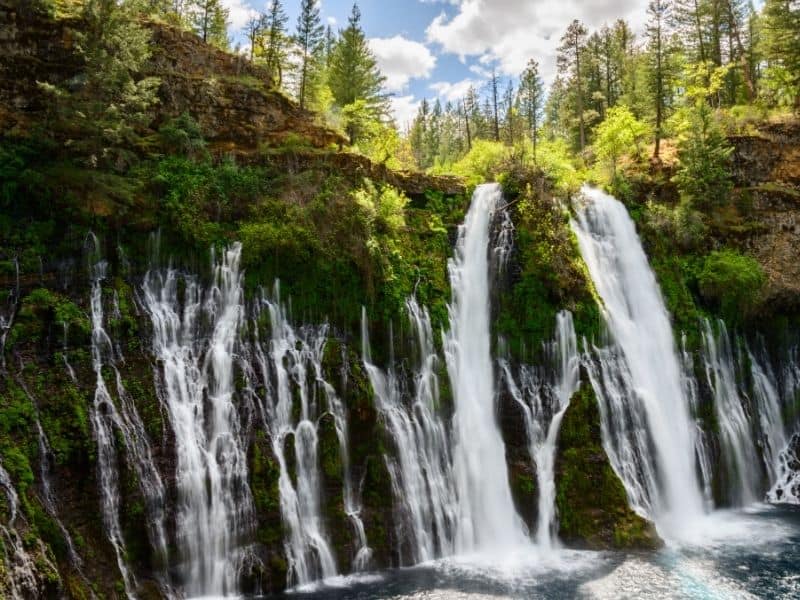 Mammoth Lakes
A beloved spot all year round, Mammoth Lakes is a popular destination in summer for its stunning collection of lakes and hikes and in winter for its epic mountains, ski resorts, and nearby hot springs to warm up in.
It's a bit out-of-the-way from most metropolises in California, but for those looking to explore the best of the Sierras, it's hard to go wrong with Mammoth Lakes in any season. However, it's perhaps at its best in fall, when it's surrounded by some of the best foliage in the state.
Mono Lake
For an otherworldly slice of California, head to Mono Lake, where natural tufa deposits have created gorgeous petrified limestone formations in the middle of a pristine lake.
Mono Lake is a saline lake, over a million years old, which makes it one of the oldest lakes on the continent. Swimming is permitted at Mono Lake, and with a salt water content higher than the ocean (though not quite as high as the Dead Sea), it can be a relaxingly buoyant swim!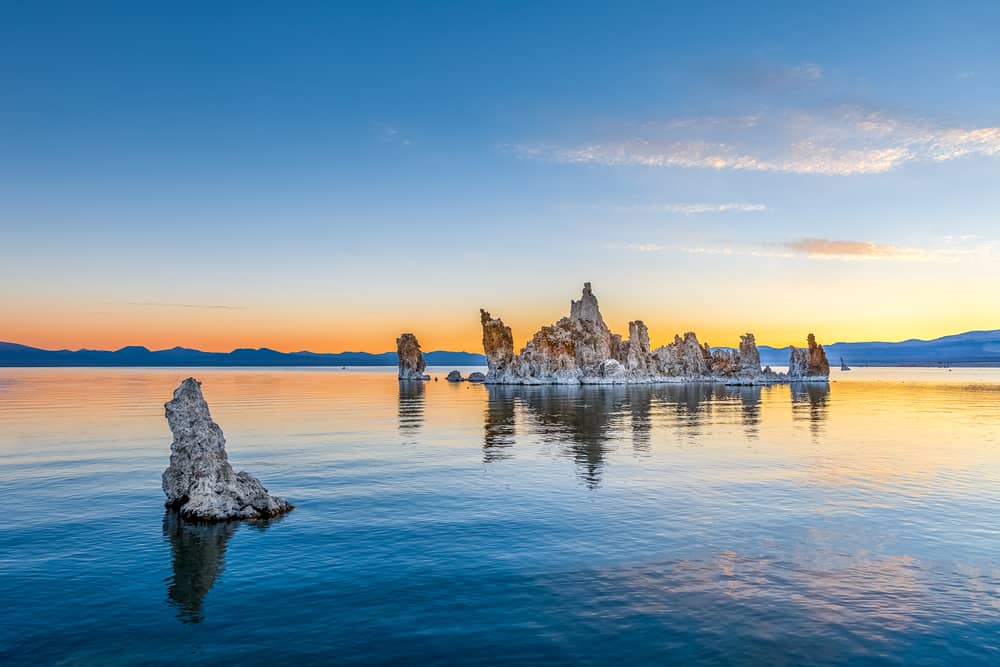 Alabama Hills
Located in Inyo County on the Eastern side of the Sierras, these beautiful rock formations outside of Lone Pine are a sight to behold.
You'll find gorgeous reddish rock formations set against a striking backdrop of the often-snow-covered Sierra Nevada range, creating a beautiful contrast.
You'll also find several beautiful natural arches, such as Mobius Arch, the Eye of Alabama, and Lathe Arch, all easy hikes to access. If it looks familiar, it's because over 150 movies have been shot here, including The Lone Ranger.
Big Bear Lake
A beloved winter sports destination for Southern Californians, Big Bear in winter is a snowboarder and skiers paradise!
With lots of cozy cabins perfect for resting around the fireplace, a beautiful lake and mountains that enjoy plenty of fresh powder and bluebird days, and a great dining and bar scene, Big Bear is the perfect winter — or summer! — weekend getaway destination for Southern Californians.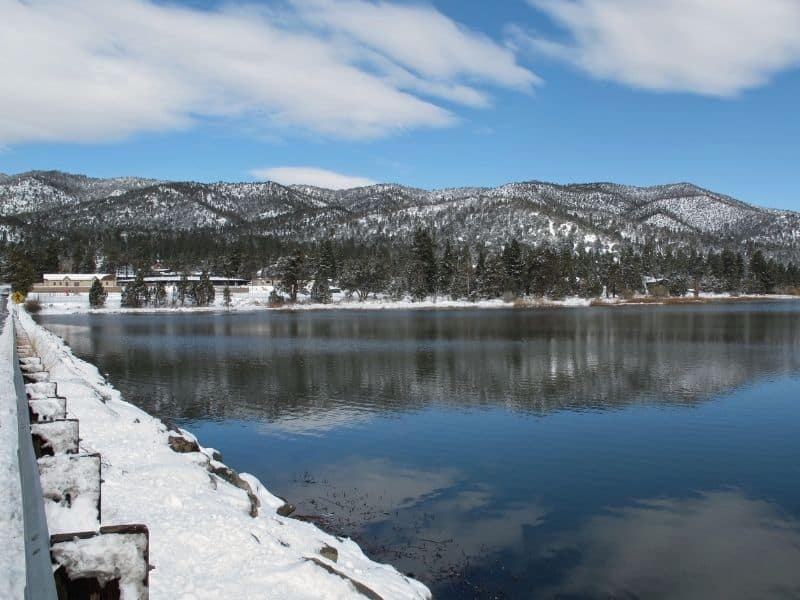 Point Reyes National Seashore
One of the best places to hike on a day trip from San Francisco, there are so many things to do in Point Reyes!
From checking out its beautiful historic lighthouse to hiking its many trails — including the challenging trek to the tidefall of Alamere Falls — to wandering down the stunning Cypress Tree Tunnel in Inverness or checking out the Point Reyes shipwreck, there's no shortage of beauty on this rugged stretch of protected California coastline.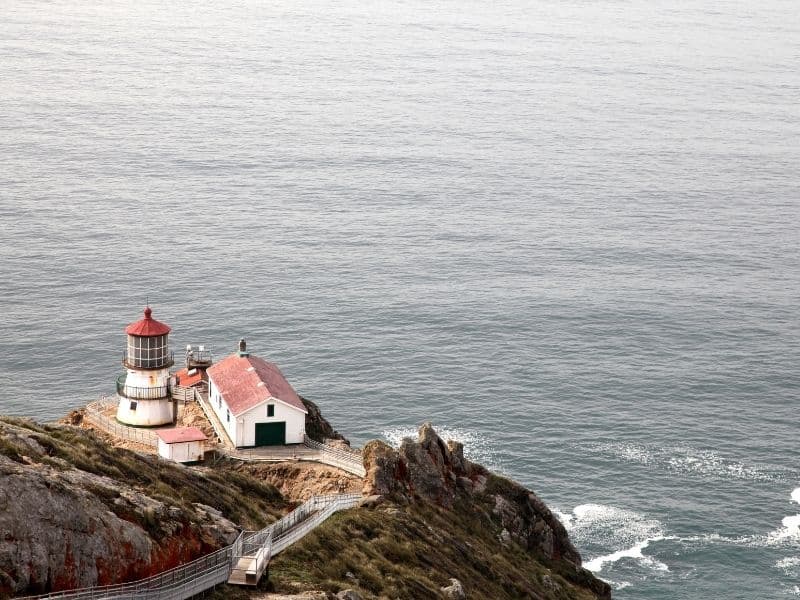 Lake Shasta
Lake Shasta is the state's largest reservoir, spanning a massive 35 miles and fed by four rivers, held in by the Shasta Dam. After Lake Tahoe and the Salton Sea, it's the third-largest body of water in the state.
In the summer, Lake Shasta is a water sports paradise, with people enjoying the boating in the reservoir, fishing in nearby rivers, and camping nearby this beautiful lake.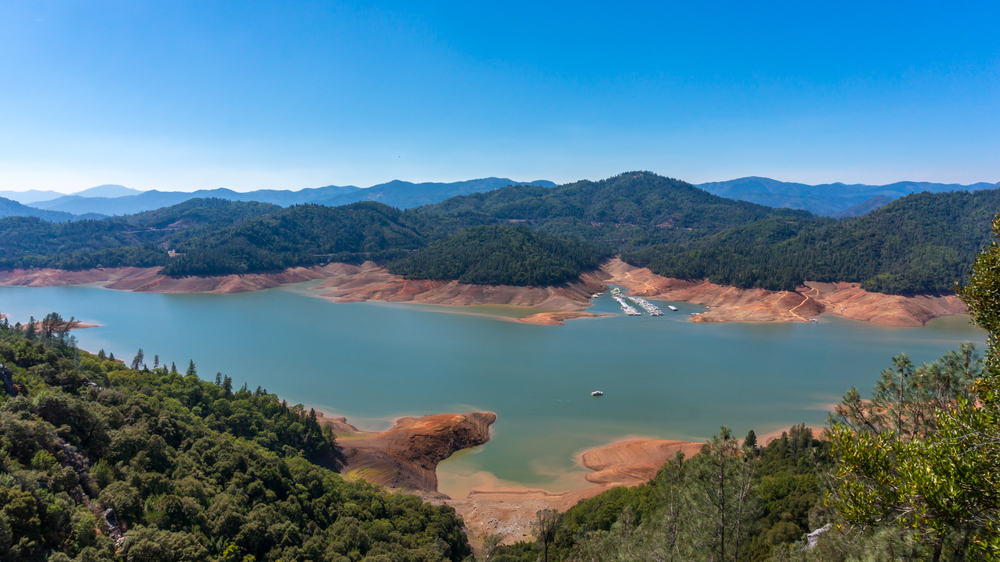 Kings Canyon National Park
Typically outshone by Sequoia National Park which it shares a boundary with, Kings Canyon National Park deserves some highlighting of its own.
It's home to the second-largest tree in the world, the General Grant Tree, and it has no shortage of stunning sequoias, perfect panoramas, and heart-stopping hikes to bewitch any traveler.
Other must-see sites include the beautiful Hume Lake and Zumwalt Meadows.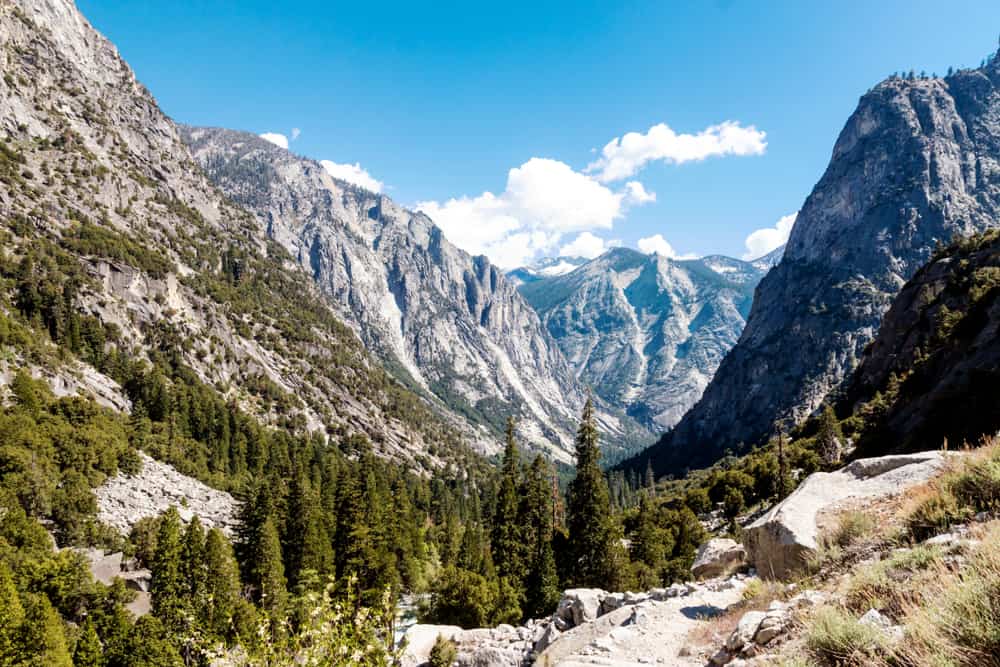 Disneyland
Disneyland is one of the most touristed places in California, located in Anaheim near Los Angeles in Orange County.
Disney bills itself as "the most magical place on Earth." I'm anxious and hate crowds, so I'll have to take their word on it, but with with nearly 30 million annual visitors, enough people agree!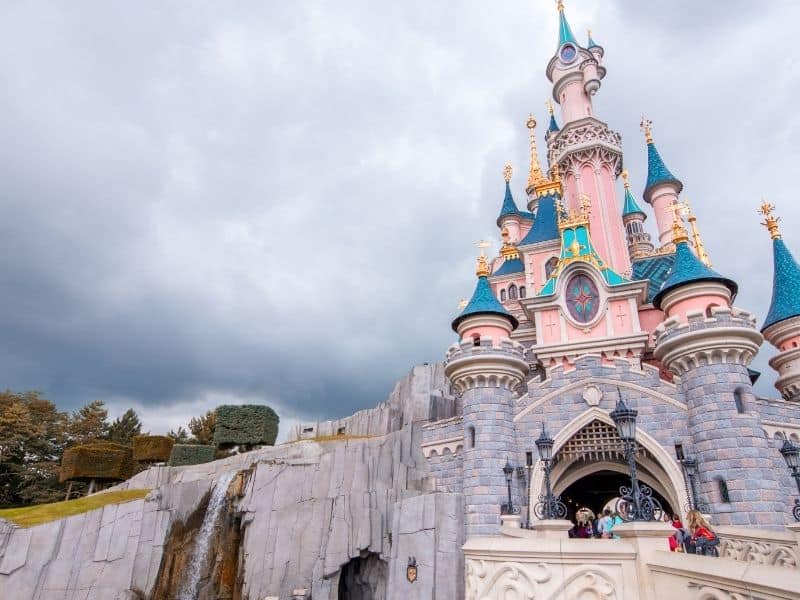 Hot Creek
This geothermal feature found in Mono County near many of the most beautiful Mammoth hot springs is almost like a slice of Iceland tucked away in the Sierras of California.
This hot spring-fed creek is a beloved place for sightseeing and fishing; however, swimming is prohibited for safety reasons, as the geothermal feature is not stable and new vents can open up at any time which would raise the water temperature to dangerous levels.
That said, it's an absolute pleasure to visit this incredible geological wonder and see one of the more unique places of California that few people get to see.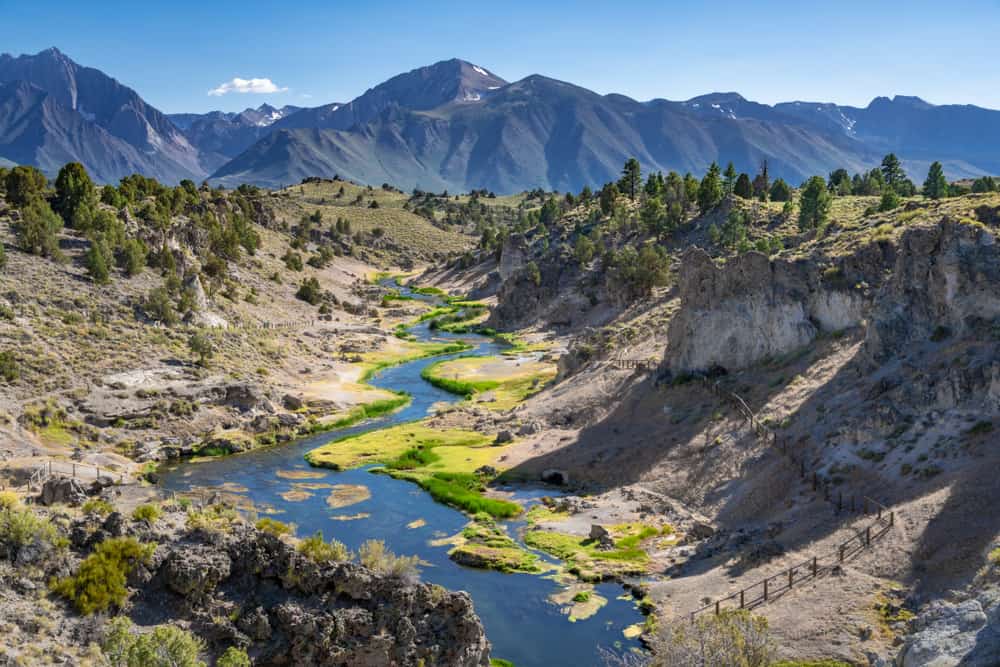 Pinnacles National Park
The least-visited national park may be last on this list of places to visit in California, but it's not the least!
This 26,000-acre national park in the Salinas Valley is home to beautiful rock formations that look more at place in the desert landscapes of Utah than in the middle of Central California.
In the spring, it's home to beautiful wildflowers in California and lovely fall colors in the autumn months. Any time of year, it's a wonderful place to hike and get out into nature.
It's also one of the best places for wildlife enthusiasts interested in one of the few chances to see the critically endangered California condor, which is part of a concerted recovery program in the park.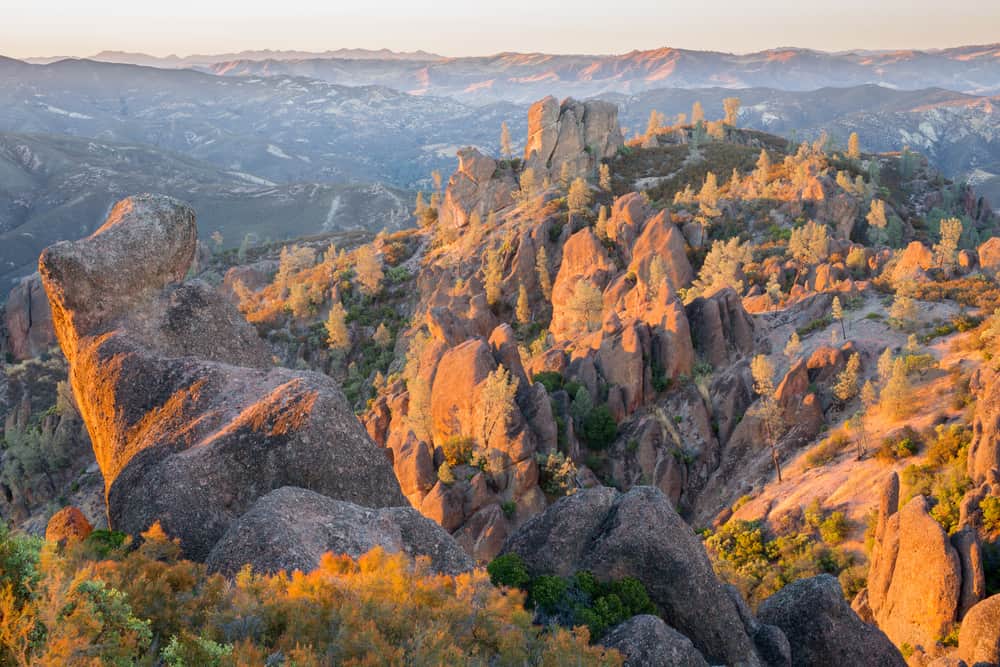 Pin This Guide to Places to Visit in California!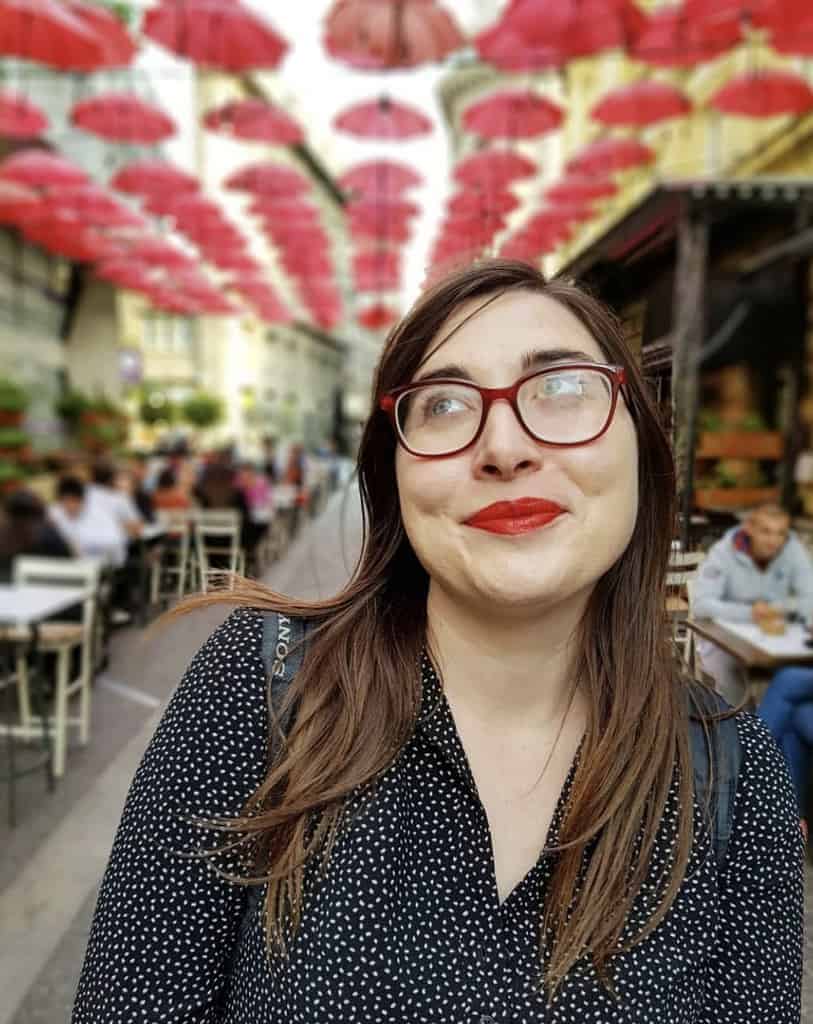 Allison Green is a travel blogger, writer, and podcaster who grew up in the Bay Area of California. She has spent time living in New York, Prague, and Sofia, but has returned to live in the East Bay. She has traveled to 60 countries before the age of 30 while running several digital travel publications. Her writing and podcast have been featured in Forbes, CBC Canada, National Geographic, the Huffington Post, and CNN Arabic, amongst others. She's obsessed with bouldering, houseplants, other people's pets, and anywhere she can see the ocean.