Seal Beach is a charming coastal town located on the north-western border of Orange County, California.
This quiet, down-to-earth community is the perfect seaside destination to visit when you need a getaway from LA, San Diego, or larger cities in Orange County.
Seal Beach represents that quintessential California "sleepy beach town" with quaint neighborhoods, eclectic shopping, and small-town appeal.
How to Get to Seal Beach
Note: This post contains affiliate links, which earn me a small commission at no extra cost to you if you make a purchase using one of these links. Thank you for supporting this free content!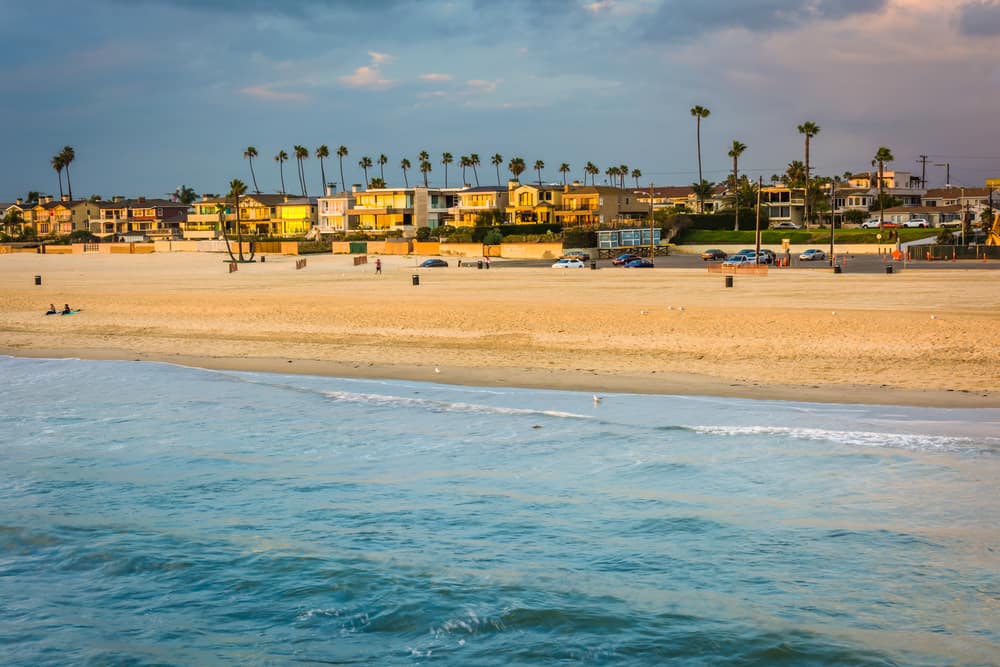 With a population of about 25,000 people, Seal Beach is about 28 miles east of L.A. and sits directly between Long Beach and Huntington Beach.
Whether you fly into Orange County Airport (SNA) or LAX, Seal Beach is a short 25-30-minute drive from either airport, roughly equidistant between the two. Of course, if you're local to Southern California, you can just hop in your car and drive — it's not far from anywhere in SoCal.
Once you drive into town, you will want to head to the Main Street area and park in the metered street parking.
One end of Main Street sits the famous Pacific Coast Highway (the best California road trip ever!), and the opposite end of this half-mile stretch is the Seal Beach Pier.
Everything in between these two points would be considered the Main Street area, which has outstanding walkability and an assortment of one-of-a-kind shops, great people watching, and tasty restaurants.
Where to Stay in Seal Beach
There aren't too many accommodations in Seal Beach, but luckily, you won't need much choice as the best is obvious: the Ayres Hotel!
The lobby is really luxurious and classic, with beautiful library vibes, and the rooms are simple, modern, and spacious. Plus, a heated swimming pool is on-site! Best of all, the price is right!
Another good choice is the Pacific Inn. The exterior is nothing special, but the rooms have been redesigned in a beautiful way, with calming blue paint that evoke the ocean just a few blocks away from you. The rooms are spacious and include balconies, A/C, WiFi, etc.
If those two get booked up, there is always the Hampton Inn & Suites Seal Beach, but it's nothing special to be honest, and the price is very similar to the Ayres Hotel or the Pacific Inn, which both definitely offer the better value.
How Did Seal Beach Get Its Name?
Many years ago, this area was actually called "Bay City".
In 1913, they ended up changing the name to Seal Beach after the seals that once frequented its scenic beachfront.
Other areas were trying to get rid of their seals because they were a nuisance and they were eating all the fish, but Seal Beach welcomed the seals to the area and took on its new namesake!
Best Things to Do in Seal Beach, California
Take a relaxing stroll down Seal Beach Pier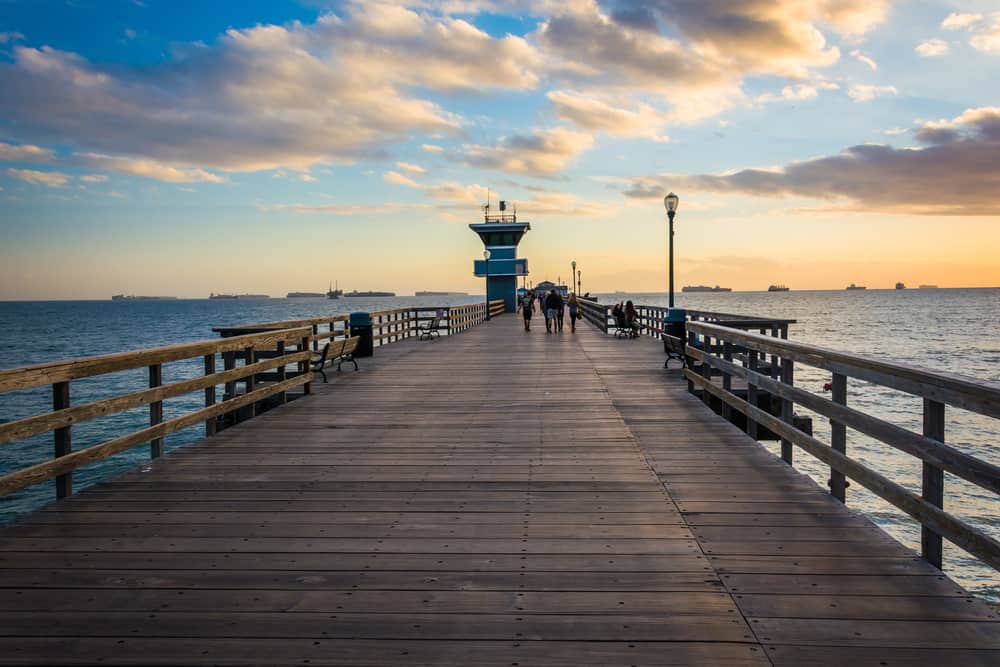 Seal Beach is home to the second-longest wooden pier in the state of California. This pier was originally built in the early 1900s and was rebuilt in the 1980s after a storm destroyed two sections of it.
Enjoy taking a leisurely stroll down the old wooden boardwalk and watch fisherman reel in their catch of the day. Fishing on the pier is free, and typical fish caught here include small sharks, perch, halibut, and stingrays.
If fishing is not your thing, spend some time peering through a periscope (bring some extra coins to use it, and some sanitizer!) or grab a seat on one of the benches to enjoy a beautiful sunset and soak in that fresh sea air.
Take a selfie with "Slick"
In Seal Beach, you can play a real-life game of "Where's Waldo?"… but with seals!
In Seal Beach you will notice that little seals are everywhere! The street signs have little seal emblems on them, the trash containers have seal designs, the playground below the pier has seal rides for the kiddos… the list goes on, and it can be great fun to spot as many as you can while you're in town.
The biggest "catch", so to speak, is a selfie with "Slick", a bronze statue you can find at the entrance to the pier.
Slick is stationed on a pedestal and sits about 4 feet off the ground. Kids often climb him, parents take pictures of their family next to him to mark a memorable trip, and some even pat him on the nose or kiss him like the Blarney Stone in Ireland! (Which is not recommended in the 2020 context…)
Don't leave Seal Beach without a selfie with Slick!
Chill out at the world's coolest vacation rental
Dubbed the "World's Coolest Vacation Rental!" this VRBO listing is an epic way to spend your nights in Seal Beach.
Let's start with a little history… long before Disneyland or Knotts Berry Farm were on the scene, this beach-front landmark water tower stood marveled at by visitors and locals alike as a wonder of architecture and engineering.
This one-of-a-kind home boasts the title of "Southern California's first manmade tourist attraction". It stands over 85 feet tall, has three stories with windows on all sides, and is serviced by a commercial elevator that whisks visitors upwards into this almost 3,000 square foot home!
This incredible rental can sleep 8, has 3 bathrooms, and has an unbelievable 360-degree view of Southern California.
The views alone are worth the $800+/night price tag, if you can stomach the cost.
You can not only see the gorgeous sunsets over the Pacific Ocean and Catalina Island, but on a clear day, you might even catch a glimpse through the custom-made viewfinders of the Hollywood sign to the North, or the San Clemente Island to the South!
Do some eclectic shopping on Main Street
One-of-a-kind small businesses that include kitschy gifts shops, boutiques, home goods, and antique stores line the Main Street area, which is why going for some shopping is one of the most fun things to do in Seal Beach!
Wondering where to shop? Here are a few of my favorite stores: Knock Knock is an adorable shop filled with kids' playthings and Alamitos Antiques has a wide range of vintage treasures in all price ranges.
Want to get a bit more quirky with your Seal Beach shopping? There is even a specialty shop for people who love the color purple called Purple Galore and More!
Indulge your sweet tooth at Sweet Jill's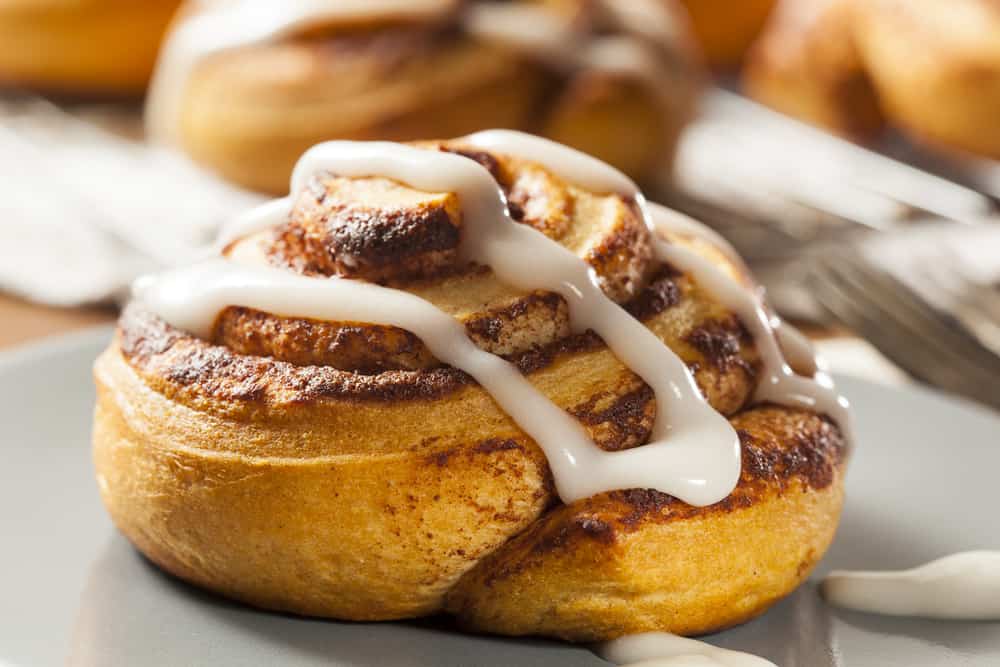 After a long day of walking, there is no better place to indulge your sweet tooth than locally owned Sweet Jill's Bakery.
This bakery is open 365 days a year and has a second even larger location in neighboring Long Beach.
When you walk by the storefront you will feel like you are walking by your grandmother's kitchen, as the aroma lures you into the store to take a closer look.
Watch the old-fashioned cinnamon rolls smothered in white icing and topped with fresh nuts come right out of the oven and enjoy the sweet smell of their decadent chocolate cupcakes.
They are a cash-only store, so be sure to stop by the ATM on your way in if needed.
Shop for some greenery
When you see the cast-iron gates of the outdoor shops of Brita Old Town Gardens, make sure you stop in to look around at all the greenery. They have a wide array of succulents, planters, and unique gardening tools for those ready to hone their green thumb!
If you walk along the back perimeter of the store you will also find a couple of hidden shops with some unique jewelry, unique spices, and hand-made greeting cards. These make perfect souvenirs worth bringing back for a loved one (and be sure to grab a plant for yourself to remember your trip!)
Enjoy the surf, sand, and sun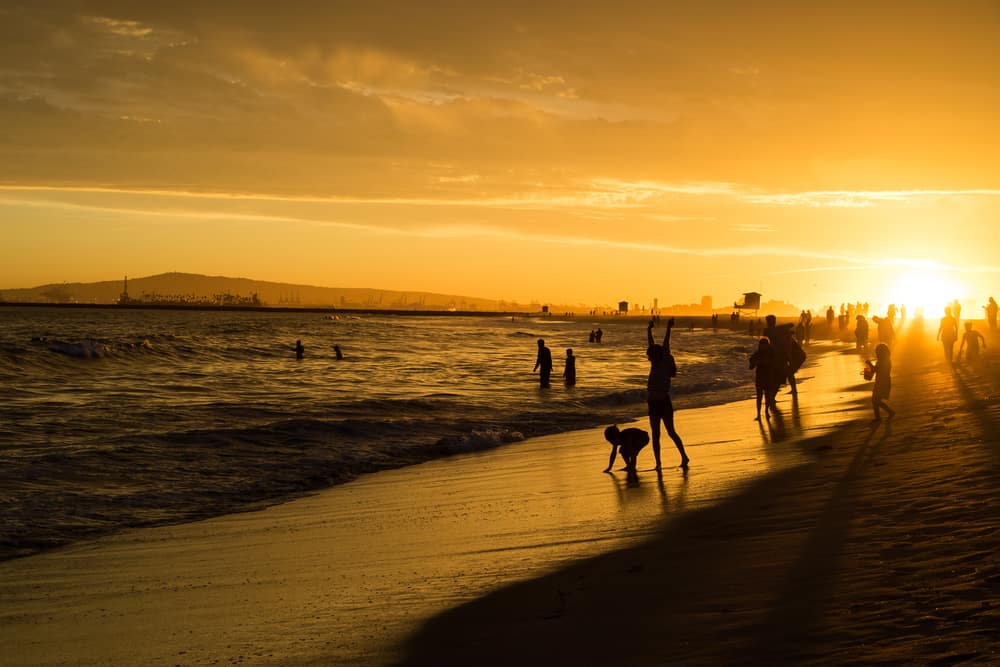 With super wide sandy beaches, Seal Beach gives visitors the space they need to spread out and relax in a lounge chair or build sandcastles with plenty of space to social distance.
Seal Beach also has ideal conditions that create great surf spots that are the perfect place to hop on a surfboard, kitesurf, or windsurf.
If you are looking for some surf lessons check out this father/son team that has been teaching surf students at the end of the Seal Beach Pier since 1995.
M & M Surfing School teaches lessons to beginners and experts alike. They hope to not only teach the skills of surfing but to deepen their student's appreciation for the ocean.
Enjoy bird watching and nature photography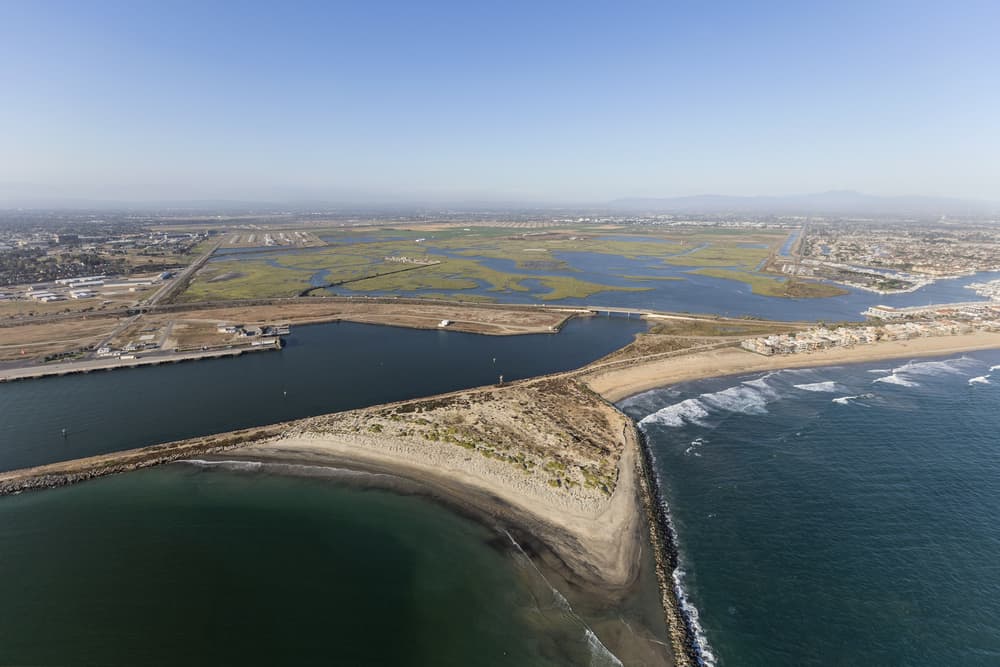 The 965 acres of the Seal Beach National Wildlife Refuge is located entirely within the boundaries of the Naval Weapons Station Seal Beach military base. Together, both take up the majority of the city's acreage.
Be sure to make a reservation for a nature tour of the salt marsh habitat if you're a fan of birding! It occurs on the last Saturday of each month from 8:30 AM to 11:00 AM.
The Ridgway's light-footed rail, the California least tern, and the Belding's Savannah sparrow are several endangered species nesting in this refuge and make for some excellent one-of-a-kind bird watching. This refuge is managed specifically for the protection of these special birds.
If you have a love of Mother Nature, this area is one of the few remaining natural, undeveloped coast areas of Southern California!
It is also a nature photographer's dream, so don't forget your camera to try to catch some of the other wildlife in this beautiful habitat including falcons, ospreys, smooth-hound sharks, stingrays, and sea turtles, as well as monarch and painted lady butterflies.
***
If you are looking for a slower pace and that small-town feel, Seal Beach is the perfect escape from the hustle and bustle of big city life to give you that perfect beach town day!
Pin This Guide to Seal Beach, California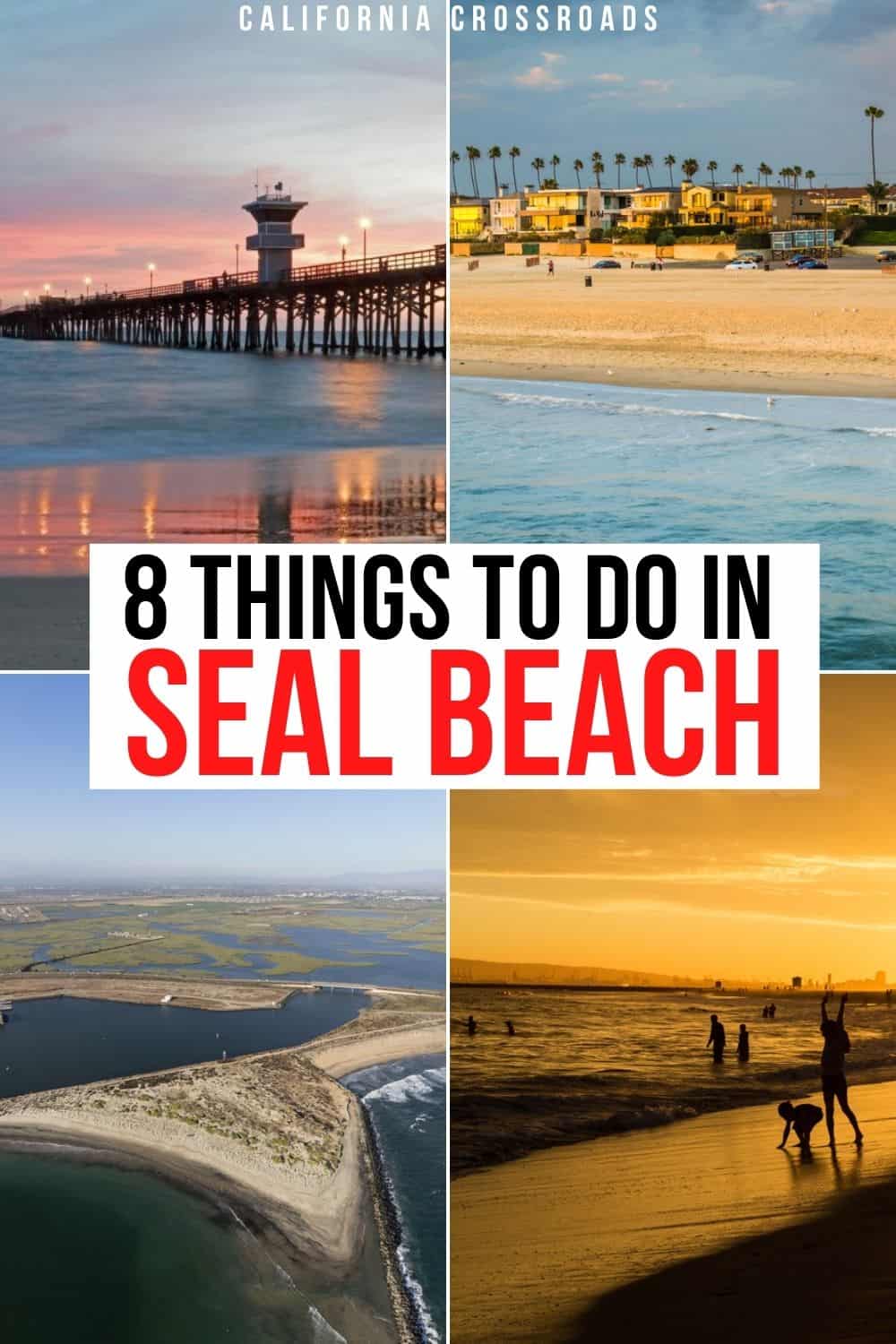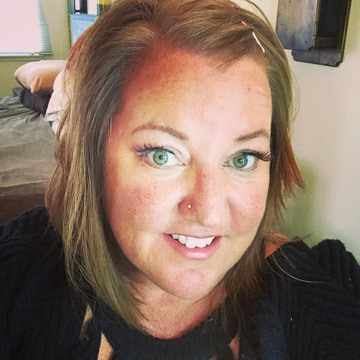 Rosie Queen is a travel blogger and creative writer who grew up on the South Side of Chicago. She has spent time living in Indianapolis, Dayton, New York City, London, Orlando, Boston, and most recently, Huntington Beach, CA. Rosie has been blessed to travel most of her life while being deeply involved in the performing/pageantry arts. She has enjoyed adventures in 48 U.S. states, Japan, Thailand, Mexico, Paris, London, Canada, and the Caribbean. Rosie is obsessed with her dogs, color guard/marching band, national parks, and traveling.