Ojai is a gorgeous, relaxed, super fun little city nestled in the mountains just east of Santa Barbara and north of Los Angeles… this prime location making it one of the most popular weekend getaways from Los Angeles.
It will stun you with its energetic culture, insanely tasty food (don't worry — we'll tell you exactly where to eat soon) and beautiful landscapes that will make you feel like you're somehow living in a postcard. 
The center of town is impossible to miss and there's a little stretch of shops and restaurants a little off the beaten path that you should visit as well.
Other than that, you'd do best by taking a drive or a hike in the mountains before you enjoy the starry night above before tucking into your charming accommodations before another big day.
Where to Stay in Ojai, CA
Note: This post contains affiliate links, which earn me a small commission at no extra cost to you if you make a purchase using one of these links. Thank you for supporting this free content!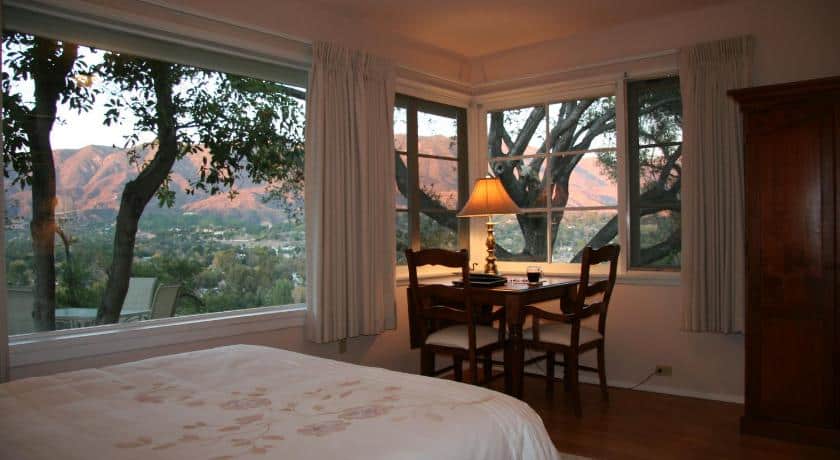 Pretty much everyone I know who visits Ojai stays at the Ojai Valley Inn.
It's so big and has so much to offer that it's a trip all in itself. Golf, restaurants, massage: the hotel is absolute luxury at its best. But you should know you don't have to be a guest to enjoy some of those amenities!

>> Book online at Booking.com | Agoda
The best boutique hotel in town is the Capri Hotel.
It's hipster heaven and you'll wish you lived there all year round, as it's one of those rare hotels that instantly make you feel at home. 

>> Book online at Booking.com
However, if you're on a shoestring budget, my favorite place to stay is the Chantico Inn and Suites.
It's within walking distance to the middle of town. It has a pool, plus each room has a small private balcony and a few of the rooms even offer jacuzzi tubs. My wife and I stay there every time we visit and we absolutely love the place.

>> Book online at Booking.com
Where & What to Eat in Ojai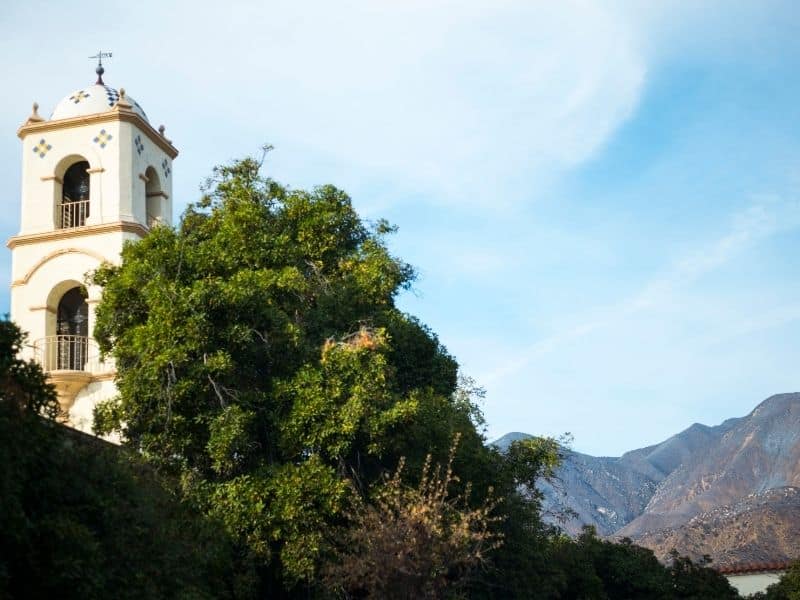 Are you the kind of person who plans a trip around meals? Same. While we'll get to all the fun things to do in Ojai in a minute, let's first get the most important thing settled: food!
Breakfast
There's a cool place called Pinyon Ojai that makes fresh bagels and grape juice. You have to order online and it's the best breakfast to plan on if you're off for a morning hike.
The hidden gem in Ojai is a place called Farmer and The Cook. It serves fantastic farm-to-table food, but it doesn't get as many visitors as it's not in the center of town. However, it's only a 5-minute drive away and well worth the detour!
They have amazing breakfast burritos along with tons of other options. It's also a small grocery store, so if you're looking for a picnic or you're staying somewhere with a kitchen, drop on by and eat up all the high quality local food that this place offers.
If you want a hipster coffee and bougie pastry breakfast, go to Beacon Coffee. There's usually a line. And for a really good reason.
If you want to skip the line, the Ojai Valley Coffee Roasters is in the center of town and their espresso beans are always super tasty. 
Lunch
You're really missing out if you skip out on eating at The Nest. It's so special I just don't even know how to talk about it. Instead, I'm going to list off a bit of their menu and let their food do the talking for them.
Avocado polenta toast. Moroccan lamb meatballs. Cauliflower tacos. Bao buns (sometimes with duck). A jalapeño battered fish or a smoked brisket and chimichurri sandwich.
Or how about roasted garlic, gorgonzola, bacon, arugula, balsamic, and FIG PIZZA?! It's called the figgy piggy and you'll hate slash love me for telling you about it.
P.S. It's not nearly as indulgent a place as I made it sound. The salads and poke bowls are incredible as well.
Want something different? Well, nothing says Southern Cali like tacos, am I right? Try the Ojai Tortilla House for fresh-made tortillas in with a classic taco menu. 
Dinner
My wife and I have celebrated some special events in Ojai. We had our babymoon there, and we marked the occasion with a truly remarkable dinner at The Ranch House.
It's perhaps one of the most beautiful restaurants in the entire state of California. Sit outside in the most serene and beautiful forest landscape. It's literally a giant Zen garden with a menu that will knock your socks off.
If it's booked up (because it probably will be) your next best option is AZU. It's fine dining at it's best, right in the heart of Ojai.
I hope you're staying at least two nights in Ojai, and I hope after one of those fancy restaurants, you'll be open to eating an amazing burger or fantastic pizza at the Ojai Pizza Company.
If not, at least go by and browse their gigantic selection of craft wines, beer, and spirits. The folks behind the counter are always so knowledgeable and really fun to talk to.
Dessert
Don't go back to your hotel without taking a walk while eating a scoop or two of gelato. Sanders and Sons has you covered. Or if you want to take a step back in time to the 1950s, go get some ice cream from Ojai Ice Cream. Or you know what, do both! And get an extra hike in before you leave.
Best Things to Do in Ojai, CA
Browse the books.
There's plenty of shopping around town but one place that can be missed and really, really shouldn't is Bart's Books.
It's an outdoor book store, yes you heard that right, and the store itself is so amazing that you'll probably spend more time admiring how it was built than actually browsing for books. 
Sip your heart out.
Another unique thing to do in Ojai is have a few drinks at a cool spot called Tipple and Ramble.
It's actually a wine and beer garden but they sell all kinds of hip, unique home goods. It's really worth a sit while you enjoy a lemonade or a glass of wine!
Give yoga a go.
There's a great place to practice yoga in Ojai. It's called Light and Space and the setting really suits the pristine mountains surrounding the city. What's even cooler — it used to be a gas station and was converted into a yoga studio!
If yoga's your thing, or if you've always wanted to give it a go, this is the place to bend and breathe in! Even if not, at least check out the architecture of the outside: it's a pretty cool reimagining of what would be a defunct gas station.
Hit the clubs… golf clubs, that is.
If down dog doesn't suit you, but swinging a nine-iron does, Soule Park Golf Course will stun you with breathtaking views while you walk and roll around the well-kept greens.
The location of the golf course in Ojai is stunning, with brilliant greens set against the backdrop of almost purple-hued mountains. Best of all? Rates are really affordable, starting at $16 and up plus $12-18 for a cart. Not bad!
Take a hike.
There are several great hikes in the Ojai area.
The most popular hikes are Rose Valley Falls, Meditation Mount, and Piedra Blanca. They are all one of a kind. For Piedra, don't forget to bring a bathing suit.
Visit on horseback.
Maybe you're traveling to Ojai to get off your feet and relax a bit: well, you're in luck!
Ojai Valley Trail Riding Company will supply the horse hooves and take you on a guided tour through Ojai Valley. Don't think it's not some work, though — horseback riding can leave you more tired than you'd think!
Celebrate something special.
Maybe you're celebrating a pregnancy or a birthday, or perhaps you haven't seen your friends in a year and now you're all vaccinated and you're looking to make up for lost time.
For any special occasion, contact Ojai Picnic Moments and let them set you up with a super fancy picnic catered to any particular occasion.
Wine and dine with a view of the mountains and don't forget to watch the sunset before you leave!
Shop for farm-fresh goods.
Last but certainly not least, go check out the Farmer's Market, every Sunday morning starting at 9 AM.
You'll find mountain flowers and gourmet jam, along with home goods, art and tons of fresh, local organic fruits and vegetables.
If you happen to be in Ojai on a Thursday, there's also a market on from 3-7 PM.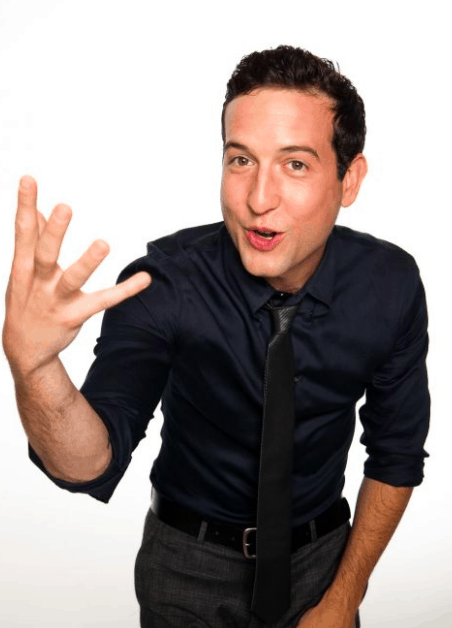 Christopher Rodriguez is a freelance writer, actor, and comedian. Originally from the East Coast, he has resided in Los Angeles for nearly twenty years. He's a first-generation American. Son of an immigrant from France and another from Cuba. He loves to travel and for a trip to be all-encompassing. He's a proud father, an adoring husband, and an occasional optimist.