Crescent City is a delightful little city with a lot to offer. Where else can you walk amongst the tallest trees in the world, catch your own seafood dinner, and look for semi-precious stones while strolling along the beach?
Crescent City is California's northernmost city along Hwy 101 with the Oregon border less than 20 miles away, making the final city along California's stretch of the Pacific Coast Highway.
Even though Crescent City is the only incorporated city in Del Norte County, it offers a small-town charm with an assortment of unique activities and interesting places to explore!
Whether you're into strolling along the rugged oceanfront, hiking in the mythical-feeling redwoods, or digging for crabs for a delicious dinner, there are so many cool things to do in Crescent City, it's unlikely you will ever be bored!
Make sure you bring your smile because the residents of Crescent City are so friendly and welcoming that you may end up with some new friends by the time you leave!
The residents of this northernmost California city are friendly and welcoming, always wanting to strike up a conversation. Nestled between the rugged coast and old-growth forests, Crescent City is one of those places leaving you wanting to go back for more.
Getting to Crescent City
From almost anywhere in California, there's really only one road into Crescent City, Hwy 101 North!
The route to Crescent City is remarkably scenic, expect to drive alongside the ocean and through the redwoods on your Northern California road trip.
Once in a while, a Roosevelt Elk may decide to occupy the roadway, so be on the lookout!
Also, the drive can also get extremely foggy any time of the day, so be careful, and go slow in the fog!
10 Things to Do in Crescent City
Visit the Battery Point Lighthouse and Museum.
The Battery Point Lighthouse and Museum is unique in that you can only access it by scurrying over rocks during low tide…. so time your visit wisely!
This historic landmark and museum are only open to the public during low tide when it is accessible from the shoreline. If you happen to be there during open hours, you can expect the resident lighthouse keeper to come out about once an hour to give visitors a brief descriptive history of the lighthouse.
The lighthouse (one of California's most beautiful!) is actually a private residence as well as a museum! So you can only visit when the lighthouse keeper is around. Visitors can get a tour of the inside including a view from the top of the lighthouse.
This active lighthouse is one of the coolest things to do in Crescent City, so check the tide charts and plan your visit so you don't miss out!
Note: This post contains affiliate links, which earn me a small commission at no extra cost to you if you make a purchase using one of these links. Thank you for supporting this free content!
Explore the redwoods on the Simpson-Reed Trail.
If you're looking for some old-growth redwood trees, the Simpson-Reed Trail is one of your best options!
This trail is a good choice for a couple of reasons, primarily the accessibility and the scenery. 
The easiest way to get to the Simpson-Reed Trail is by taking US-101 North to US-199 North. Turn left onto Walker Road, and there is parking available near the trailhead.
This is a very short loop trail that is just under a mile long, making it great for beginner hikers. This trail has a stunning display of old-growth redwood trees, and what's more, it's accessible to almost anyone, including people using wheelchairs and families with strollers.
The trail is level and smooth and doesn't have rocks or roots sticking out to make things difficult. You'll be walking amongst the most spectacular trees on a trail lined with ferns and other delicate flora.
If you want to see the redwoods but don't have the time for a long hike or if you have mobility concerns, this is the perfect outdoorsy thing to do in Crescent City!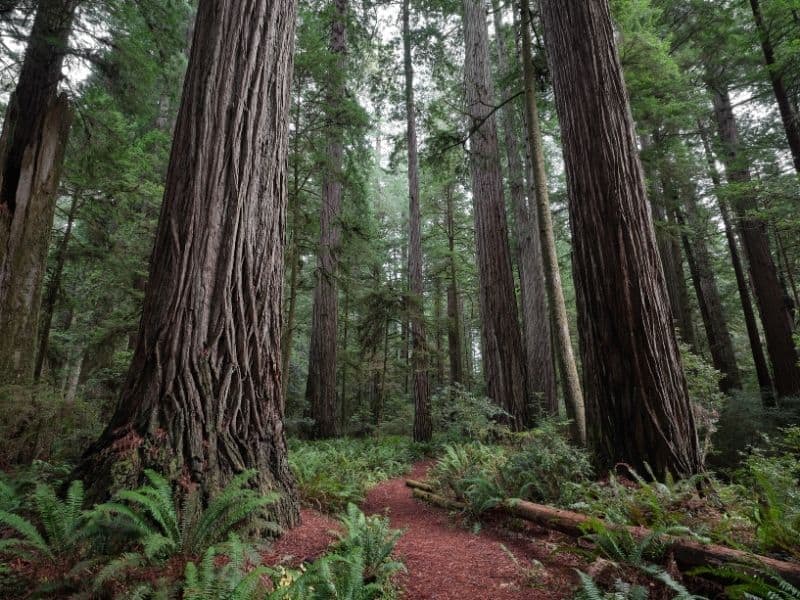 Get crabby.
If you happen to be visiting Crescent City in the late spring or early summer, why not try your hand at trapping or digging for crabs?
This is a fun thing to do in Crescent City for kids and adults alike, and more often than not, you'll end up with some dinner for the evening… for a fraction of the price of buying it off a fisherman, and with the full satisfaction of knowing you caught it yourself!
You can get your crabbing supplies at one of the local drug stores or at the Wal-Mart in town. You'll need a crab trap or crab pot and some bait. Gloves are also recommended because the bait is really smelly!
The B Street Pier is essentially the best place to hunt for your Dungeness crab dinner. Bring some chairs and take in the scenery as you patiently wait for your dinner to take the bait.
It's not unusual to see sea lions or sea otters playing in the surf near the pier, so you won't be bored.
You don't need any special permit or license to go crabbing from the B Street Pier so long as you follow the two-crab maximum rule!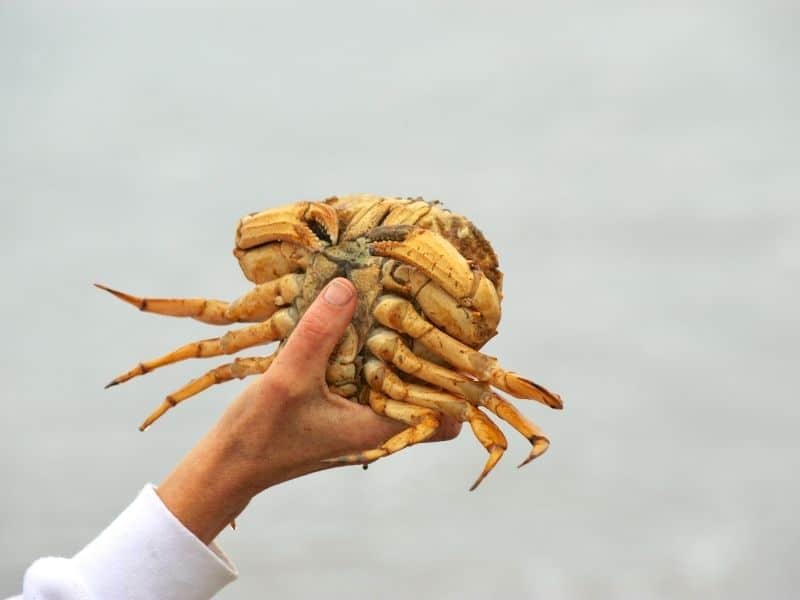 Dine at The Seaside Restaurant.
If trapping and catching your own seafood dinner doesn't appeal to you, you can still get some delicious local fare at The Seaside Restaurant! 
Located at 110 A Street in Crescent City, The Seaside Restaurant serves both lunch and dinner, and almost every table has a lovely view of the ocean.
The restaurant has a robust seafood menu and all sorts of beverages. The clam chowder, which comes in a bread bowl (or regular bowl if you're not as hungry) is a hit amongst locals and visitors alike.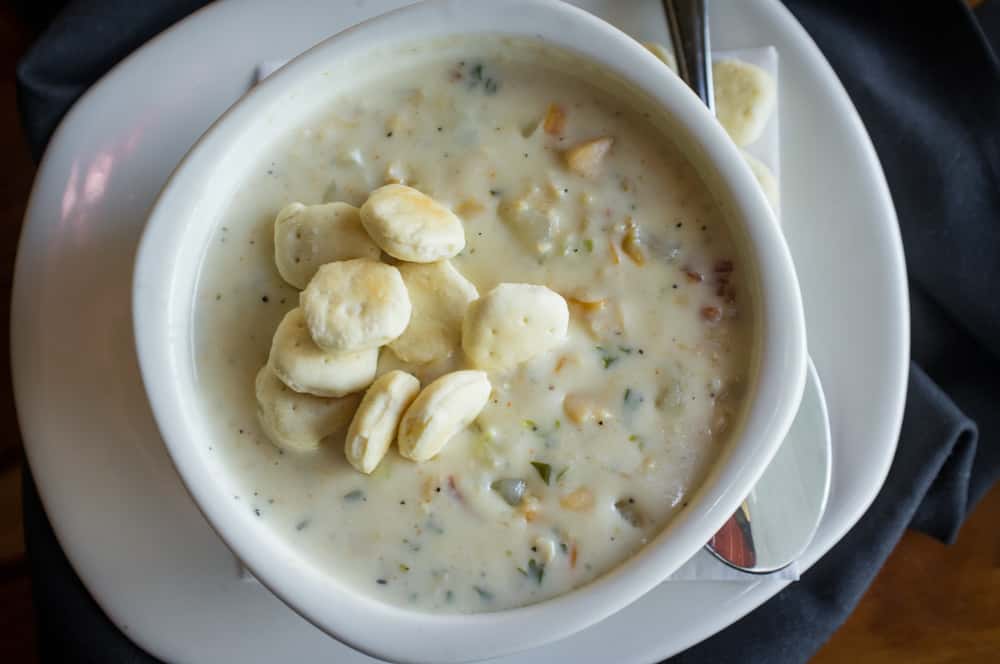 Kayak the Smith River or Pebble Beach.
A short distance inland from the coast is the Smith River, the longest undammed river in the State of California!
What better way to explore this pristine river than from a kayak? Whether you're looking for Class 1 rapids or a lazy flat-wake paddle, the Smith River won't disappoint you.
Smith River Kayaks have all sorts of options as far as rentals and guided tours go.
Ocean kayaking is another option if you want to stay near the coast. Pebble Beach is an easy place to launch a kayak, making it a popular place to go paddling.
If you happen to be out paddling between the months of May through October, there's a chance you might spot a migrating grey whale or two!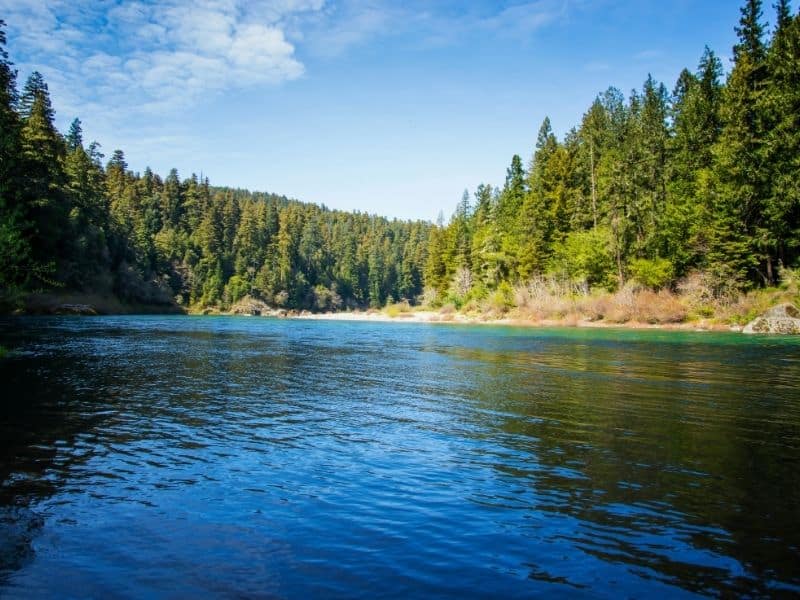 Drive Howland Hill Road.
Howland Hill Road could possibly be one of the most breathtaking drives on the planet, and definitely one of the most scenic drives in Northern California.
This 10-mile unpaved road takes you through unmatched scenic parts of Jedediah Smith Redwoods State Park. This beautiful forested area is home to some of the most incredible old-growth redwood trees, some of which are only accessible via this road!
The best way to access Howland Hill Road is from US-101.  From Crescent City, travel one mile south to Elk Valley Road, where you will make a left-hand turn. 
Continue for a mile then make a right-hand turn onto Howland Hill Road. After another mile and a half, the road enters the park and the paved road fades to dirt. Continue as Howland Hollow Road becomes Douglas Park Road.  If you make a left onto South Fork Road, you'll soon connect to US-199.
By turning left and heading east, you'll be able to quickly make your way back into Crescent City. The scenic stretch of this road is roughly 10 miles long but takes 45 minutes or longer to drive. The road is narrow and winding making for slow travel.
There are two hiking trails along Howland Hollow Road with pullout areas to park. The Stout Grove trail is a short loop to a stand of Redwoods reaching unbelievable widths and heights, and the 2.8-mile Boy Scout Tree Trail also has an impressive redwood grove.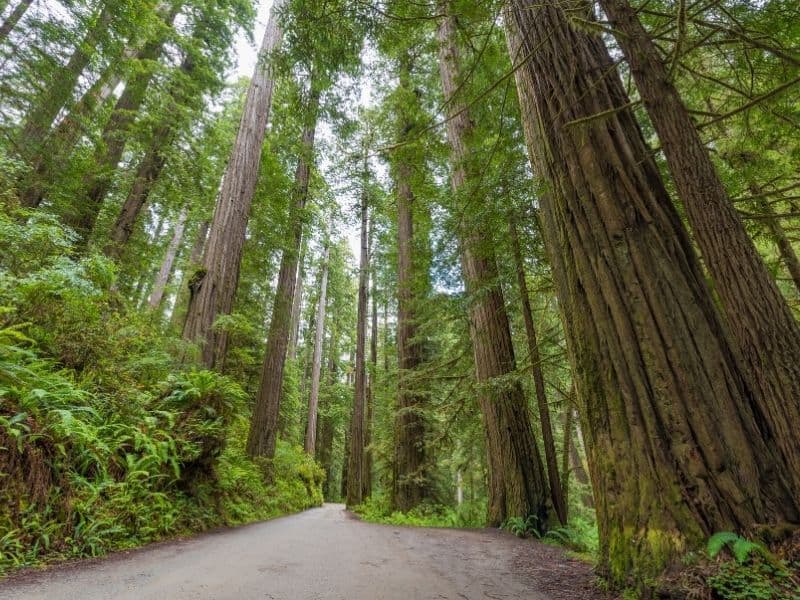 Taste some amazing cheese.
The Rumiano Cheese Company is one of Crescent City's best-kept secrets!
Even though they no longer offer tours of their cheese-making factory, the quaint company store is worth checking out. This family-owned cheese company produces some phenomenal tasting cheese and offers some for sale in their shop!
The store also carries salami and crackers, so it's a great place to swing by and pick up a snack or even a full-on picnic on your way to watch the sunset over the ocean.
One of the great things about this little cheese shop is that they have a section of the store that has smaller-sized chunks of wrapped cheese, this way you can get a few varieties to try! 
The Black Peppercorn cheese they have is a legendary favorite — don't miss it!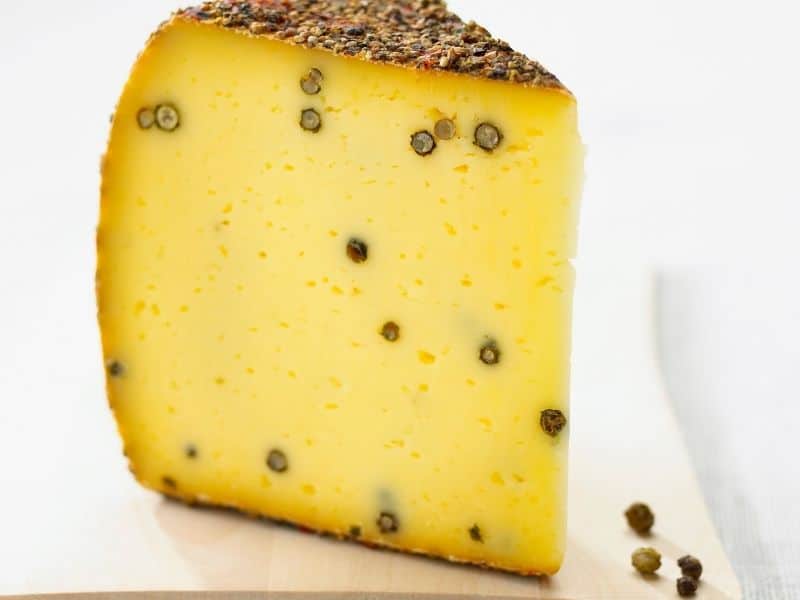 Support the North Coast Marine Mammal Center.
The North Coast Marine Mammal Center rescues injured sea mammals, nurses them back to health, and then releases them back into the wild. 
This rescue center will let you tour their infirmary which at any given time could be housing seals, sea lions, or sea otters. 
This aquatic rehab center relies on visitor donations and the occasional grant to keep things up and running, so your visit does good things for the local sea life who need a little help to get back on their feet… err… flippers!
The staff at the Marine Mammal Center are all volunteers and very knowledgeable about the sea mammals that they care for.  There is a lot to learn here and a great place to see some seals, sea lions, and sea otters up close.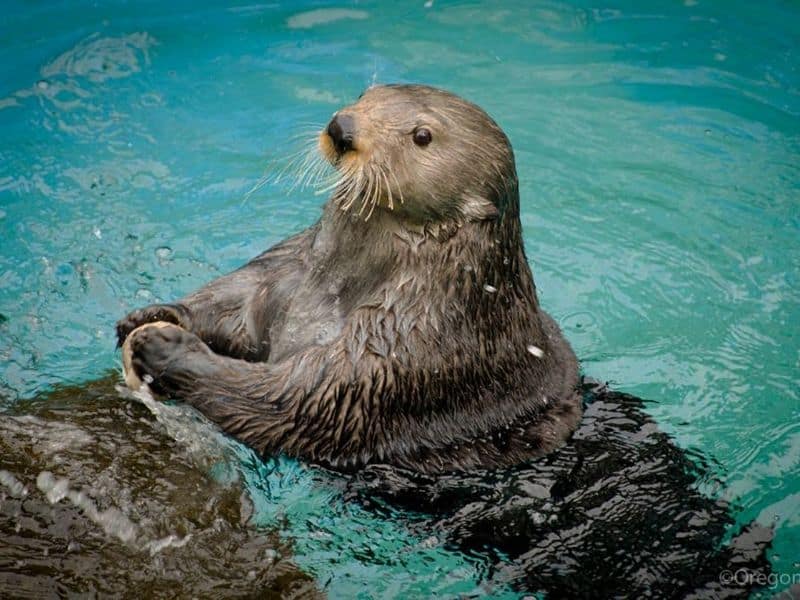 Relax on Crescent Beach.
Crescent Beach is located a few miles south of Crescent City, but it's well worth the drive!
Whether you're looking for a full-day adventure or a short seaside stroll, this beach offers a myriad of recreational opportunities.
What's more, this beach has free parking and is dog-friendly, provided that your pet is kept on a leash. Crescent Beach also has public restrooms and picnic tables, so it's a great place to grab some cheese and salami from Rumiano and perhaps a wine from Mendocino and have a great picnic!
Surfing, swimming, and walking along the beach are popular activities, along with sunbathing and picnicking. There are tide pools to explore, as well as a half-mile hiking trail that takes you to neighboring Enders Beach.
Kids and geology nerds love this place because it is one of the best places on the California Coast to find agate buried amongst the stones and pebbles!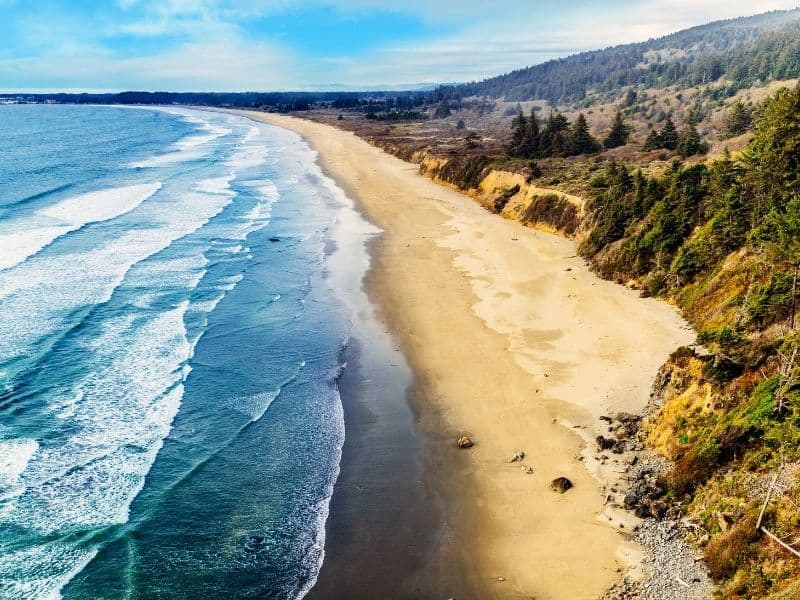 Hike through the redwoods to a waterfall.
The hike from The Boy Scout Tree to Fern Falls is one of the most spectacular hikes Del Norte County has to offer!
To get to the trailhead from Crescent City, simply take US-101 South to Elk Valley Road and turn left. Continue for a mile then turn right onto Howland Hill Road. Drive for 3.7 miles to the trailhead which has roadside parking.
This 6.3-mile out-and-back trail is rated as moderate, but it's worth the effort. The trail starts at the majestic Boy Scout Tree and takes you to Fern Falls.
The massive redwood trees are like natural skyscrapers rising out of the earth, and the forest floor is a blanket of ferns contrasting with the beautiful rich reddish soil.
The Boy Scout Tree Trail can get muddy from time to time due to lack of sunlight in this densely wooded area, so wear appropriate shoes.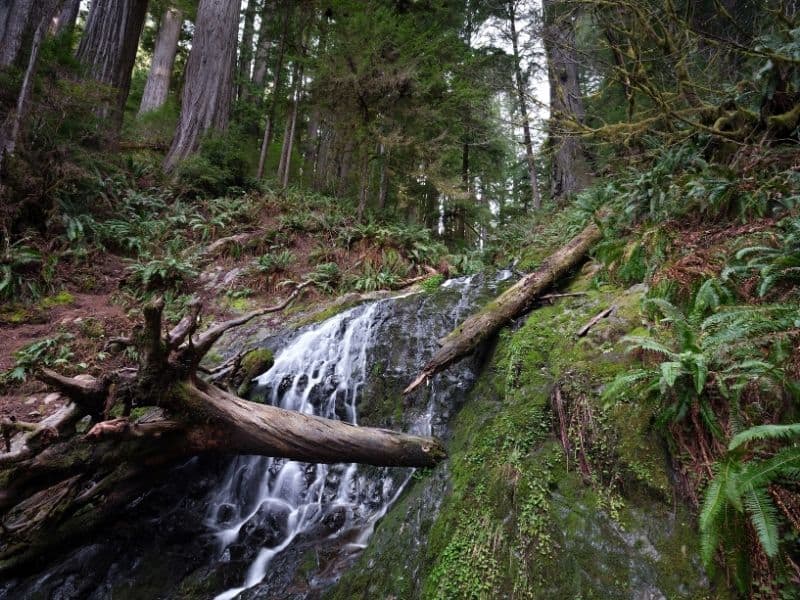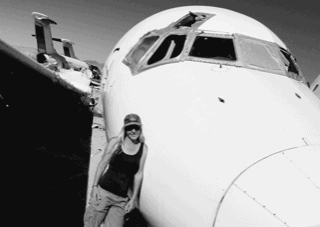 Kristina Ritchie is a writer and who was born in Australia and grew up in Africa. She was educated at Western Connecticut State University before finding her home in Southern California. She writes creatively on a variety of topics, mostly on travel and adventure writing. Having visited over 15 counties and 48 states, along with thousands of miles on the trail with a backpack, Kristina continues to explore and write as often as possible.