Lake Arrowhead is a gorgeous mountain resort nestled in the middle of the San Bernadino Mountains.
Sitting at an elevation of almost 6,000 feet, it offers every visitor a chance to vacation in the same way movie stars did in the 1920s!
Whether you're visiting the Golden State or you call it home, you'll find an abundance of charm and calming nature in Lake Arrowhead.
The center of town is considered Lake Arrowhead Village, a retail and restaurant area sat along the South end of the Lake. But like any great mountain town, hidden gems are scattered all throughout the peaks and valleys offering up tons of exciting options to travelers.
The Lake boasts plenty of beauty and adventure every single day of the year. Whatever season you're traveling in, you'll find an abundance of blissful nature, wonderful food, serene relaxation, and exciting thrills in this super welcoming getaway from Los Angeles or other big cities dotted around California.
The mountainous landscape caters to everyone, so no matter who you are and what you like, you'll have no trouble finding exactly what you're looking for.
Water sports, music, massage, golf, kids theme parks, Santa's living room, craft beer, trendy clothes and a favorite haunt of the infamous American mobster Bugsy Siegel (a restaurant now knowns as The Tudor House), are just a few examples of what's in store when you spend a weekend in Lake Arrowhead!
A weekend in Arrowhead is hardly enough time to see it all, but if you're motivated, you can create a thrilling few days to remember.
However, no worries if you're looking to do the exact opposite. The other side of Arrowhead's coin is the relaxing retreat from the hum of a city. Almost anywhere you stay provides a tranquil landscape that you'll be shocked to find within such close proximity to the bustling city life!
Here are some great ideas for what to do in Lake Arrowhead!
15 Best Things to Do in Lake Arrowhead
Find a cozy spot in the woods to call home.
There are multiple ways to accommodate your stay in Lake Arrowhead. Airbnb, hotels, and camping each offer unique and relaxing places for you to rest your head at night.
Airbnb offers so many beautiful lake or river cottages, romantic glamping spots or serene cabins in the mountainous woods. The Lake Arrowhead community is full of such kind and welcoming folks, you'll have no problem finding a gracious host on Airbnb.
For an extra special stay, check out Little Apple A Frame Cabins in Running Springs, just a few minutes' drive from the lake.
Note: This post contains affiliate links, which earn me a small commission at no extra cost to you if you make a purchase using one of these links. Thank you for supporting this free content!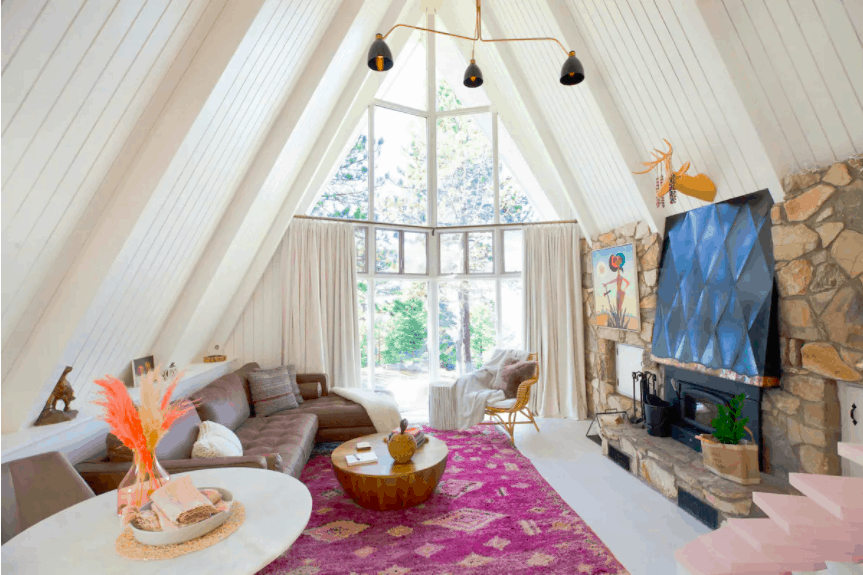 There's definitely no shortage of great hotels around the Lake! The most popular might be the UCLA Lake Arrowhead Lodge. Built in the 1920s, it served as a vacation spot for silent film-era stars to escape the city lights. Great food and drink as well as dozens of activities to choose from that include swimming, yoga, tennis and an indoor hot tub, make this an exciting and reliable place to stay.
Other great hotels include the Lake Arrowhead Chalets with some unique options to stay cozy in and the Arrowhead Lake Inn that sits peacefully along the shoreline.
If you're okay without central air and heat Lake Arrowhead offers some beautiful camping spots in and around the lake. One of the best spots to camp is the Dogwood Family Campground. Be sure to book a spot ahead of time and enjoy nature while only being a 5 minute drive from all the shops and restaurants.
Other beautiful camping spots include the Skypark Camp and RV Resort for a mountain top view of the lake and the North Shore Campground to get a little further away from the small town buzz.
Coffee, anyone?
If you just can't live without your hipster third-wave coffee and tasty pastries, check out Higher Grounds Coffee House just outside Lake Arrowhead!
It's a 15-minute car ride from Lake Arrowhead, but it's SO worth it for the great coffee and breakfast options.
Even if you're not a coffee snob, at least check it out on your way in or out of town.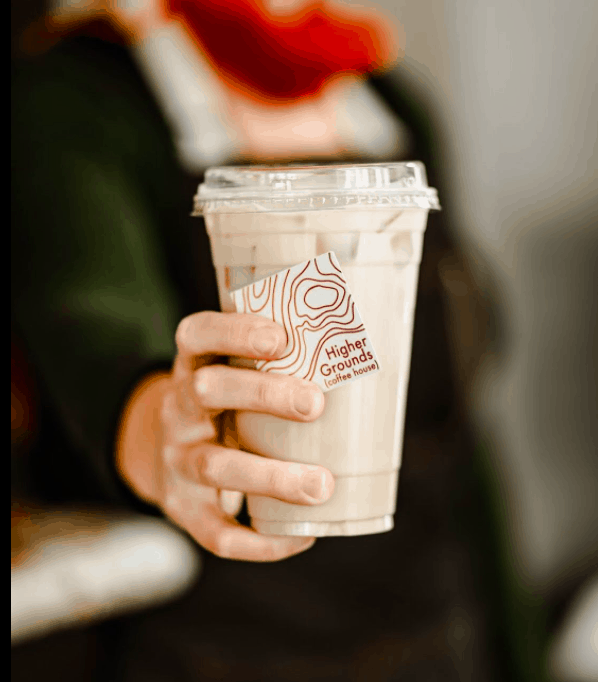 Dine on some indulgent food.
Your first stop for breakfast, lunch, or dinner should be Lulubelle's Coffee House and Bakery.
Whether you happen to love fresh baked bread, need a cake for a special occasion, have a real craving for wood-fired pizza or just love gourmet fresh-baked donuts, Lulubelle's warm and inviting shop will hit all the right spots.
Cozy up by the wood fire they have inside with an amazing cup of coffee as you decide which treat you want to fill your belly with. Great news, they are currently delivering!
What's a lake without some BBQ? There are so many amazing restaurants to choose from around the lake, but if you're looking for something truly unique and memorable the first thing you should look for is a food truck called Buddy's BBQ.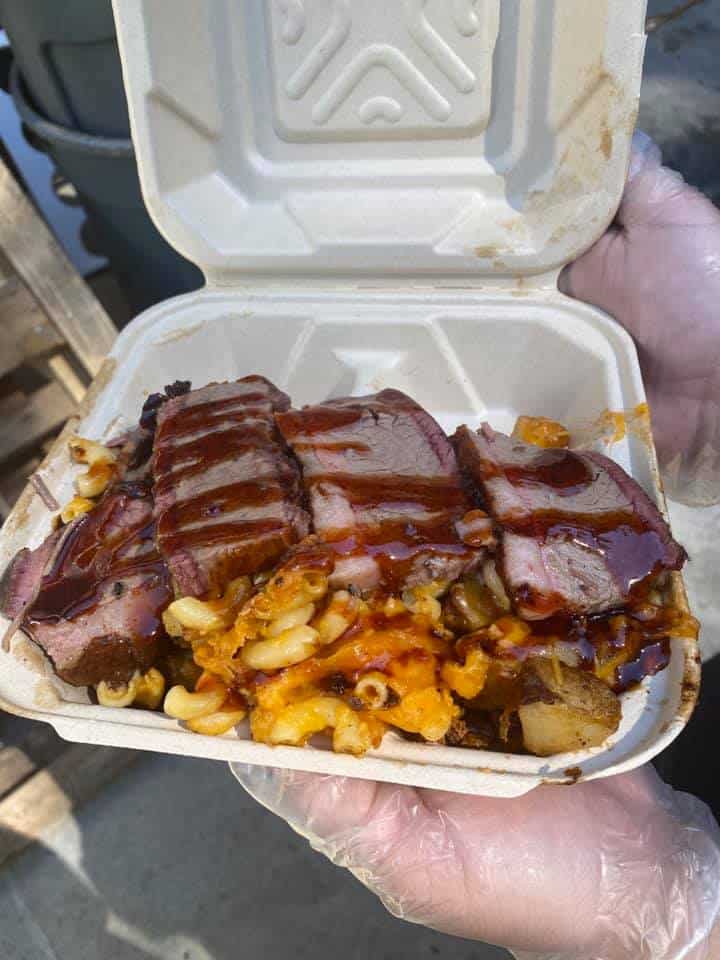 They sometimes set up at Lake Arrowhead Brewing (more on that wonderful gem in a moment) but they can be found in different spots around town.
Look them up online or on social media for times and locations. It's a great option during the pandemic as you can just grab a mac 'n cheese burrito and go to town sitting on the lake safely away from anyone you don't know. And yes, I said that right: a mac n' cheese burrito. Don't knock it 'til you try it!
If you finished an early morning hike and want to fill up before passing out for an afternoon nap, I suggest getting a sandwich from Rocky's Roadhouse Deli. If you pick only one day a year to eat bread, save it for one of these delicious sandwiches in the mountains. Another big plus is their large outdoor dining space: great for social distance!
For a last little bit of indulgence, take a time machine to the 1950s, sit at the counter, play a tune on the jukebox and grab a malt shake at the timeless little diner known as the Cedar Glen Malt Shop.
Treat yourself with some tasty drinks.
Off the beaten path in a super cool converted warehouse, enjoy a beer at the Lake Arrowhead Brewing Company, the lake's first craft brewery. Their selections are brewed on-site and they're set up with outdoor dining for a safe, socially distanced experience.
Plus, they often have Buddy's BBQ truck located right next to it, perfect for enjoying some BBQ with your beers (what better combo is there?).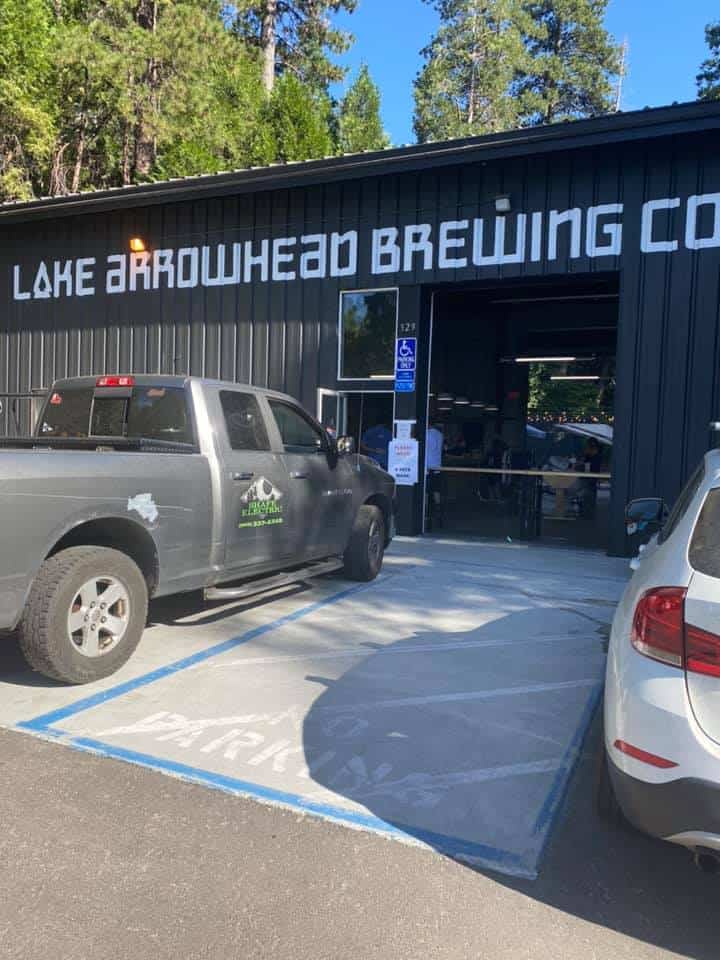 If beer's not your thing and you're really just a wino, check out the wonderful selections at The Grapevine.
Into mixology? Grab an expertly-mixed cocktail at the Antlers Inn Grill. Bonus, the Antler's Inn Grill also serves some really good sushi!
Bring home a unique memento from Lake Arrowhead.
There's plenty of shopping in Lake Arrowhead! 'The Village' is in the center of town and you can't miss it if you tried.
When you walk through there, make sure you browse Honey Habits for a slick new outfit or Mountain Arts for some beautiful lake and wilderness-inspired art.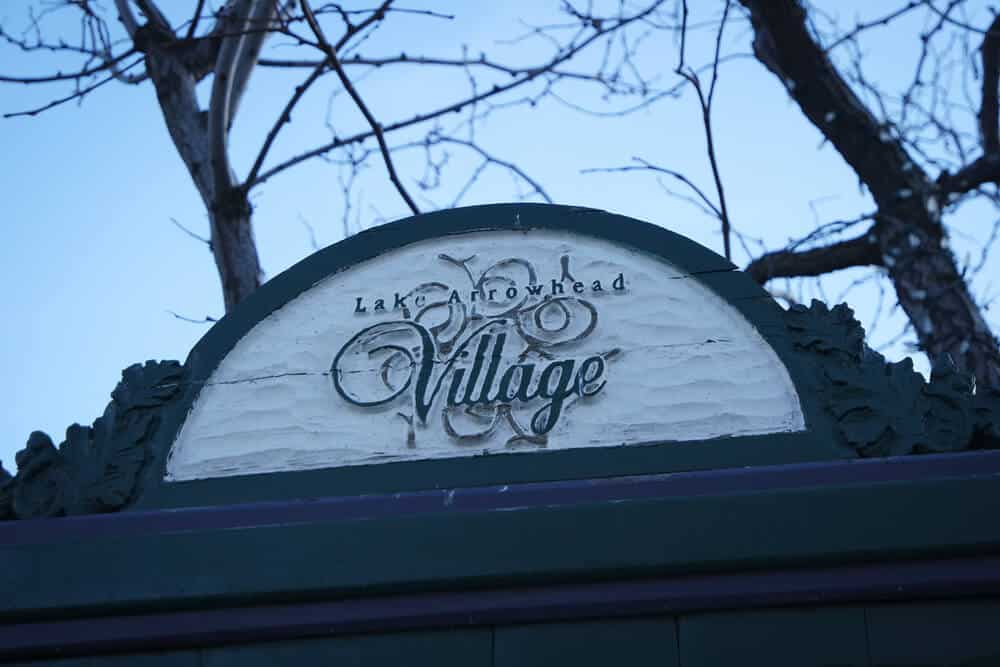 Get active!
It's a lake on a mountain…. you can do, like, lake and mountain stuff!
There is no shortage of great outdoor things to do in Lake Arrowhead! Take your pick between stand-up paddleboarding, water skiing, kayaking, or swimming in the lake in summer, or opt for snowboarding, skiing, snowshoeing, or winter hiking in the winter.
Yes, Lake Arrowhead is one of the few winter California destinations that gets some snow!
If you're not into getting your blood pumping in that way, try a ride on the Queen Ferry and get a grand tour of the lake and all the beautiful homes that surround it.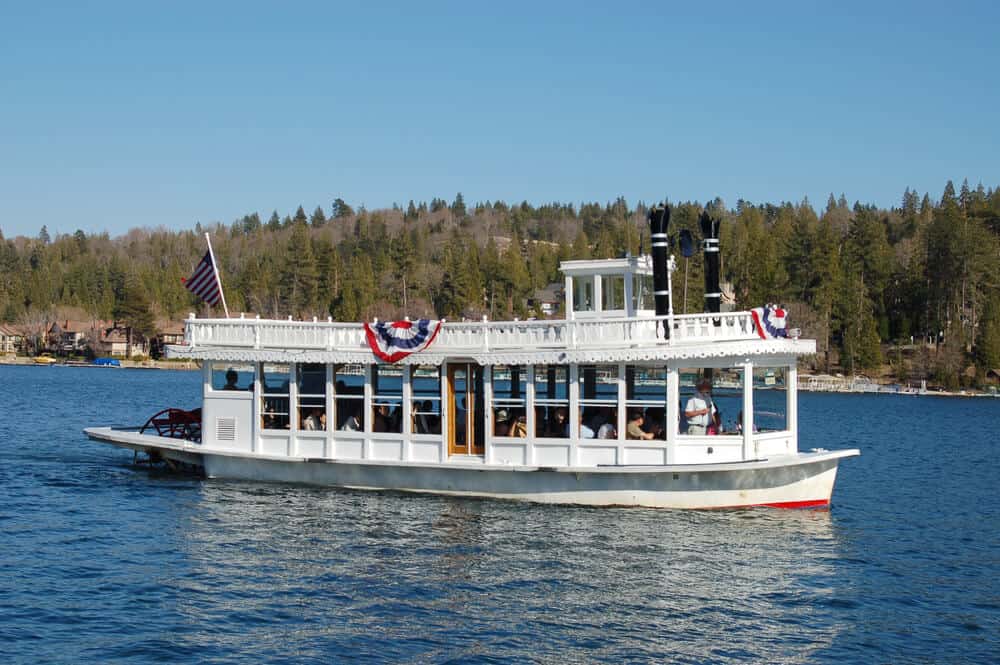 Take a hike before you leave town.
One of the not so best kept secrets around Lake Arrowhead is the Deep Creek Hot Springs (which made our list of the best hot springs in California!).
If you're looking for a good social media picture to post or if you're simply looking for a unique way to relax and connect with nature, take a stroll to the beautiful hot springs — don't forget to take your bathing suit!
You may also want to check out Heart Rock Trail for a natural heart shape carving in a rocky mountainside that sits next to a small but gorgeous waterfall.
For more of a challenge, try Strawberry Peak. You won't find berries, but you will discover a stunning scenic view of the San Bernadino Mountains.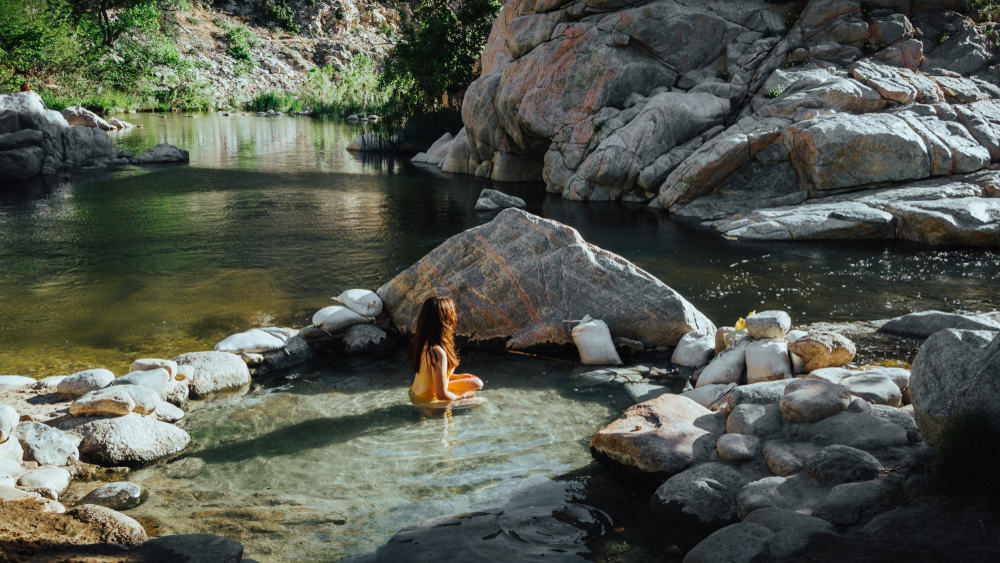 BESIDES ALL THE NATURE, HERE ARE SOME OTHER SITES TO SEE
Skypark at Santa's Village offers food, shopping, adventure activities and a gigantic Santa Village. Take the kids for a unique experience, or if you don't have kids, allow the village to turn you back into one. Admission is $10 and it's well worth it. And if you're so inclined, maybe you'll end up zip-lining while you're there.
If you're looking for a place where kids can ride a carousel, cruise in bumper cars and win foot long lollipops, look no further than the Lollipop Park! You can do all this and more with the lake as your backdrop. Also, if you're an adult, looking for some nostalgia, feel free to check it out too.
History buffs! Are you curious about the rich history of Lake Arrowhead and the surrounding mountain range? Check out the Mountain History Museum and ask questions until your heart's content.
Grab some sweet Swedish buns.
No, that's not an awkward euphemism… there's a Swedish baker making authentic Swedish Bullar (sweet buns) and they'll deliver them right to your door!
How's that for a Sunday morning treat? If you've never had it, try it! And if you've tried it, well.. they surely will not disappoint! Check out their wares at Bulle Bakery.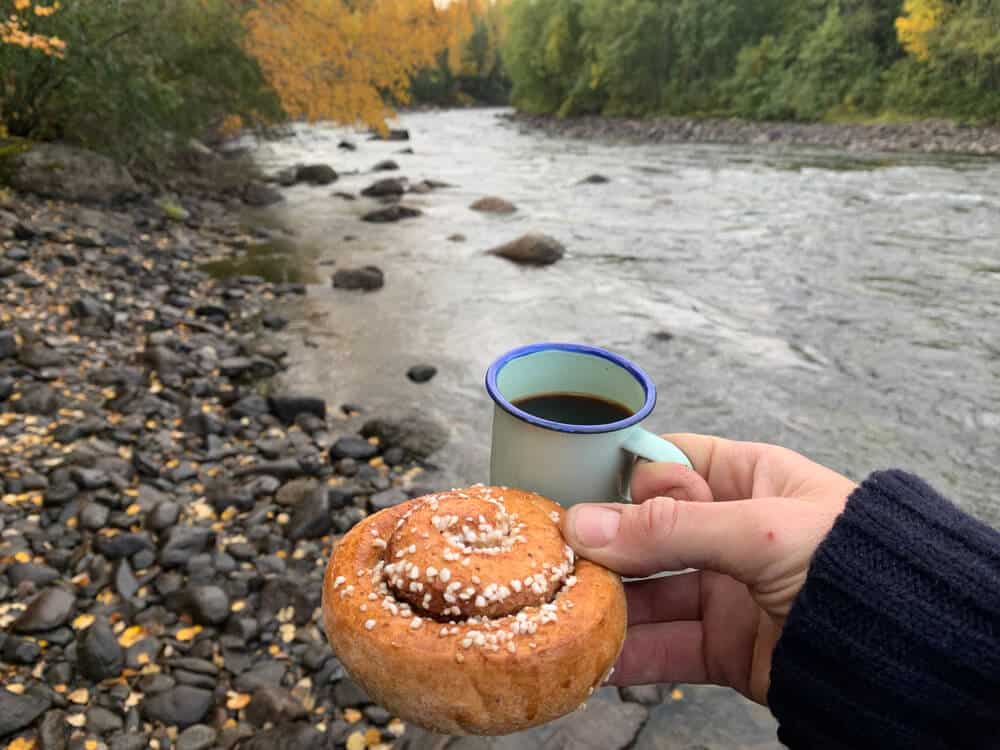 Order from a local farmer.
If you happen to be shacking up in a cabin or Lake Arrowhead Airbnb and you plan on staying inside most of the time, you'll likely be doing a lot of your own cooking.
If so, then think about supporting a wonderful local business that delivers fresh farm-fresh food right to your door!
They are called Arrowhead Farms Direct and they have everything: produce, bread, eggs, chicken, tortillas, salsa, Kombucha, and coffee. Let the grocer come to you!
Relax with a mountainside massage.
Besides bribing a friend or family member, there are two wonderful options for a massage if you're looking for an extra way to relax and soothe those wearied bones after some lake or mountain madness!
Mountain Massage Therapy and Miracle Touch Massage are actually the same business, but they have two separate locations on the lake.
One is on the North End and the other is smack dab in the middle of Arrowhead Village.
However, they have a third option and that is to come to you! At-home massages with Covid-safety consciousness is a win-win if you just can't bear to travel without a little back rub!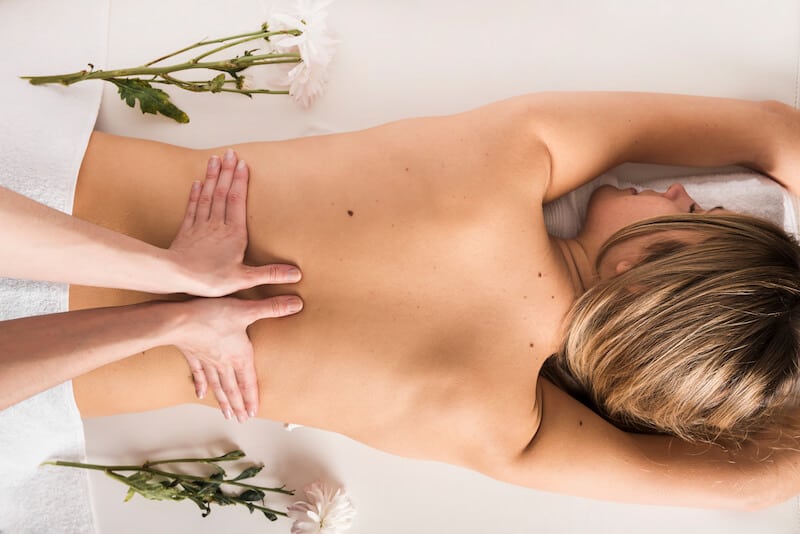 Visit a lovely animal sanctuary.
Since you're in nature, why not meet some exotic, wild animals?
Take a visit to Wildhaven Ranch, an animal sanctuary for endangered and indigenous wild animals. This is not a zoo, but rather a place for animals who have suffered injuries or traumas and cannot be safely reintroduced to the wild.
You won't just find owls, bears, hawks, mountain lions, but wonderful hosts with an impressive knowledge of their animals and the surrounding habitat.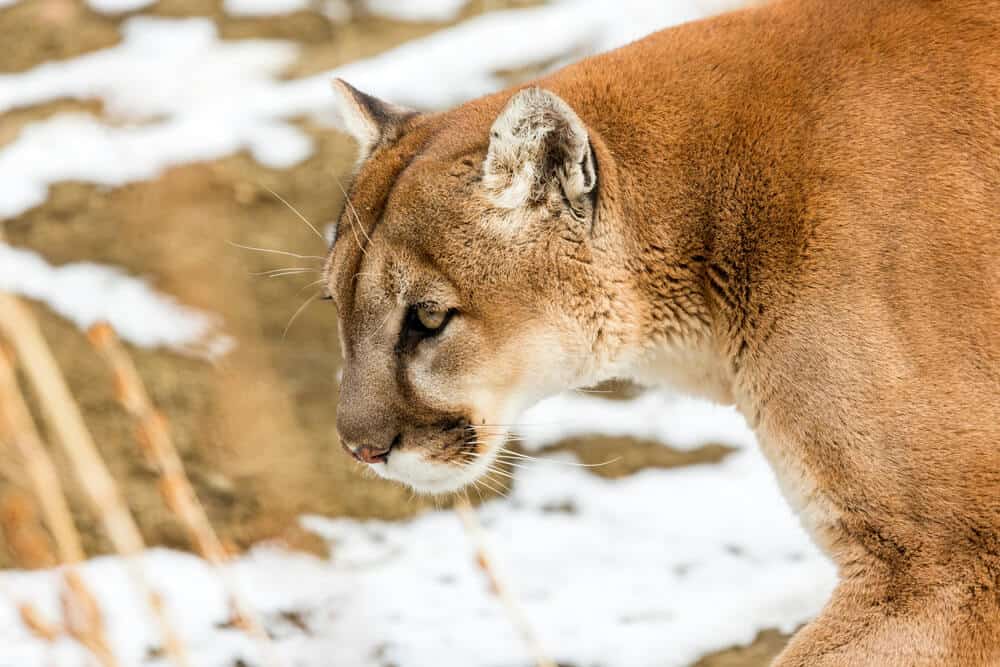 Tee off at the local country club.
See if your golf swing improves at 6,000 feet elevation!
Lake Arrowhead Country Club offers an amazing round of golf as well as great food and drink.
If you tend to lose a few balls when golfing, you'll at least enjoy hearing your voice echo when you yell "fore!"
Head to the lower-key Lake Gregory.
If Lake Arrowhead leaves you jonesing for even more lake, or you simply want to get away from the crowds, a hop, skip and a jump away is Lake Gregory!
It's a smaller but just as beautiful lake, filled with many of the same activities. Go exploring around the lake for some wonderful hikes, take a dip, or both!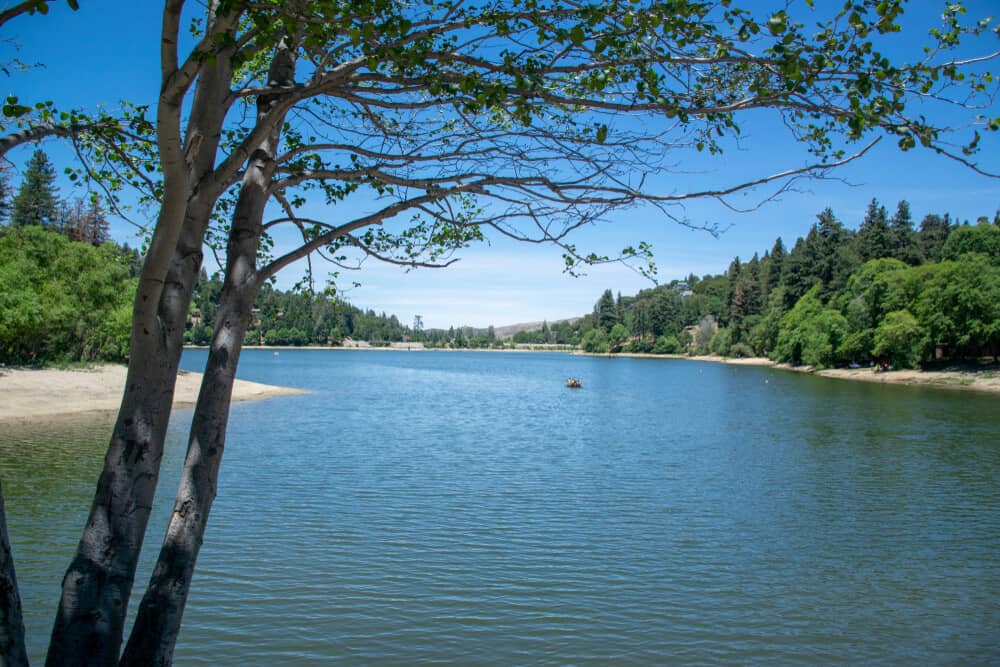 Grab some outdoor gear and chat with local trail experts.
If you forgot some hiking orcamping supplies or simply want to stock up on some unique items to aid your time in the wilderness, take a quick drive to Crestline and pop into the Fort Gregory Outdoor Company store.
This charming place offers a wonderful curated assortment of trendy but useful goods for your time in the mountains.
They also know every trail around Lake Arrowhead like the back of their hand. If you're looking for a real thrill, you may want to take them up on a Tandem Paragliding Flight for a wild and exciting view of the entire mountain range!
Enjoy your time and plan to come back ASAP!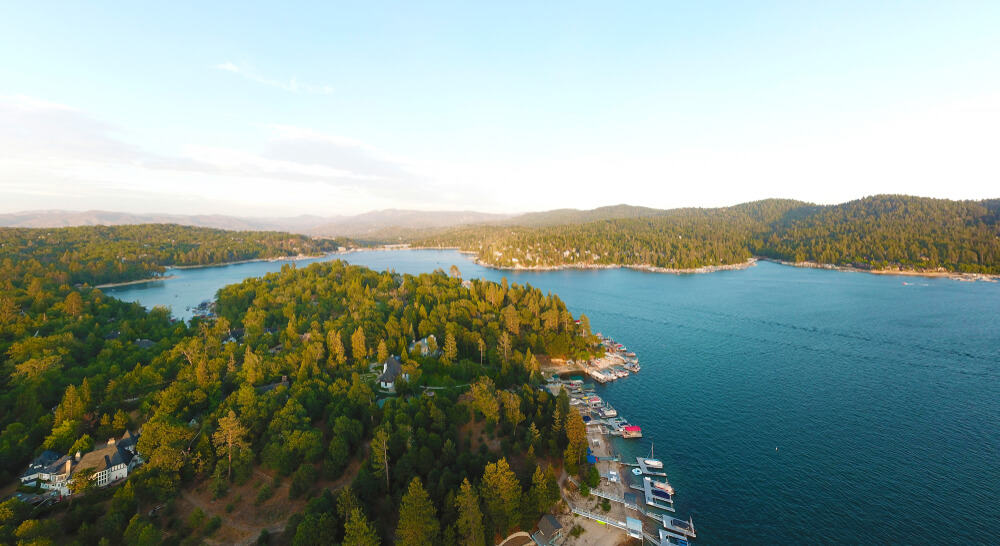 That's the skinny on almost all the best things to do in Lake Arrowhead!
Whether it's a high-flying adventure, fun for the kids, or kicking back with some martinis with a lake view, you're bound to enjoy every moment of your trip here.
Just do not forget to find a moment to simply take in the big, shiny, beautiful body of water and breathe!
No matter how much time you have, the simple act of getting yourself out into the endless forest landscape is bound to brighten your day and offer an enriching and serene atmosphere.
Soak it up, hike it out and fill your belly with tasty food on a California lake trip like no other. Cheers!
Pin This Guide to Things to Do in Lake Arrowhead!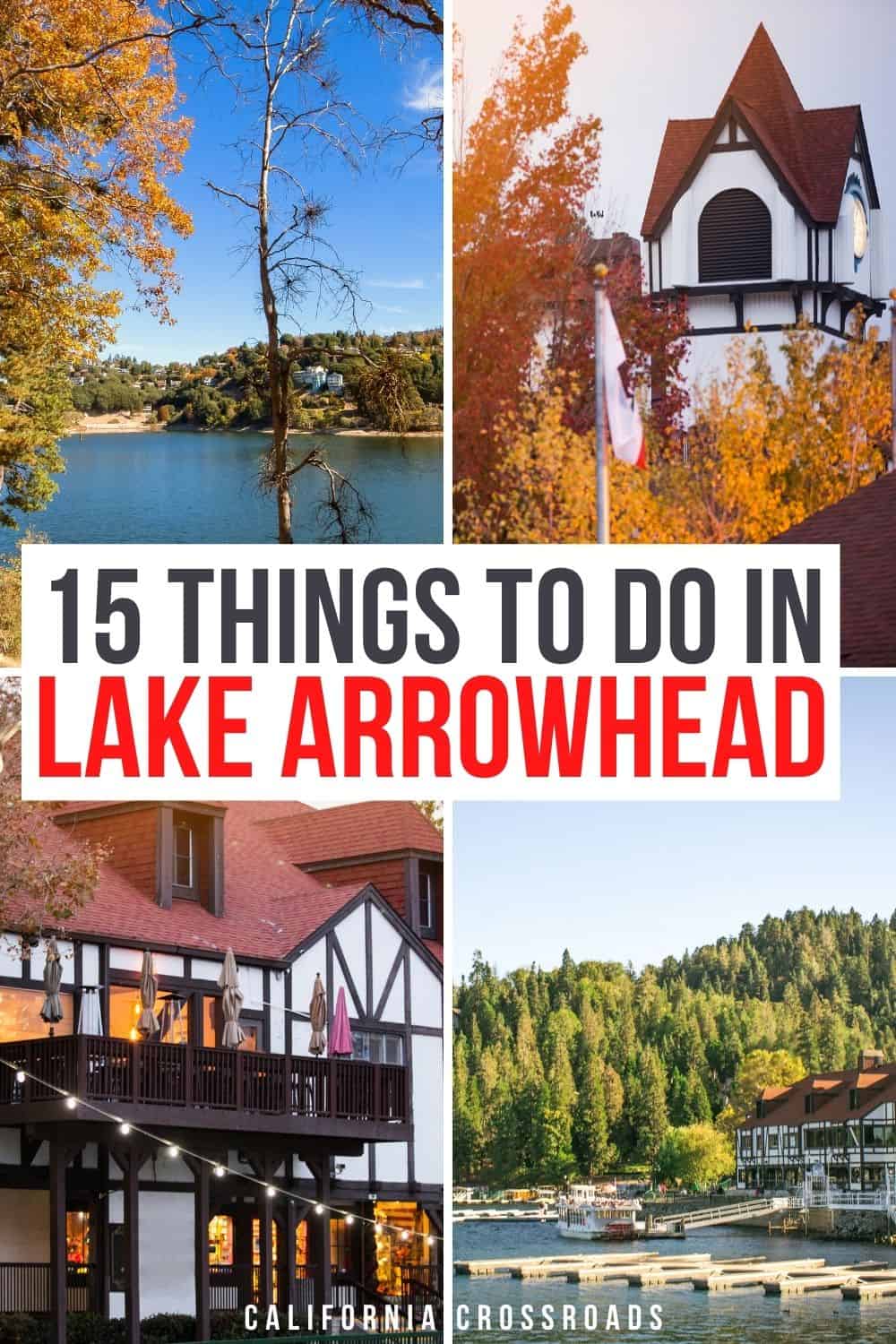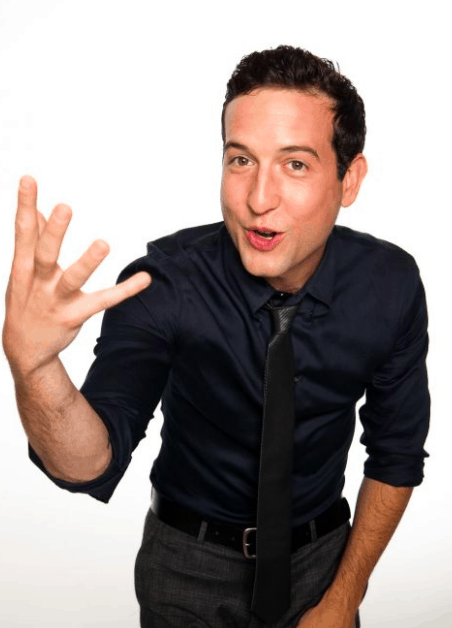 Christopher Rodriguez is a freelance writer, actor, and comedian. Originally from the East Coast, he has resided in Los Angeles for nearly twenty years. He's a first-generation American. Son of an immigrant from France and another from Cuba. He loves to travel and for a trip to be all-encompassing. He's a proud father, an adoring husband, and an occasional optimist.