I will proudly admit it… I am a SoCal transplant. Born and raised in the cold "Windy City" of Chicago, living by the ocean has always been my bucket list dream, and after 50 years on this earth, it is finally a reality!
Living in Huntington Beach for the past 18 months has opened my eyes to a whole new world of constant sunshine, outdoor natural beauty, and one of the most dog-friendly towns I have ever experienced.
You could seriously find something new to do every day for a solid month without ever leaving the city limits.
Now that I am arguably a "local," I can dive a bit deeper into the best things to do in Huntington Beach, along with a few hidden gems.
It was hard to narrow it down, but here are some of my favorite recommendations for things to do in Huntington Beach on your next visit!
10 Best Things to Do in Huntington Beach
Bring your pup to the Huntington Beach Dog Beach.
Note: This post contains affiliate links, which earn me a small commission at no extra cost to you if you make a purchase using one of these links. Thank you for supporting this free content!
Your pups are going to love this place!
Located between Seapoint Ave. and Goldenwest Ave. on the PCH, it stretches about 1.5 miles long along the bluffs.
It is a huge stretch of land with limited human restrooms, so plan ahead and bring what you need for a day out with minimal resources.
My dogs love running leash-free, meeting new furry friends, and I love getting my steps in at this scenic area.
Do note that parking can be challenging in the two metered parking lots nearby; on the weekends, the lines can stretch several blocks down the PCH.
Plan your trip on a weekday or evenings to avoid the crowds, or you can find a side street parking spot nearby and avoid the parking meters completely.
Don't forget to pack a water bottle for your furry friend!
Explore the scenic Bolsa Chica Wetlands.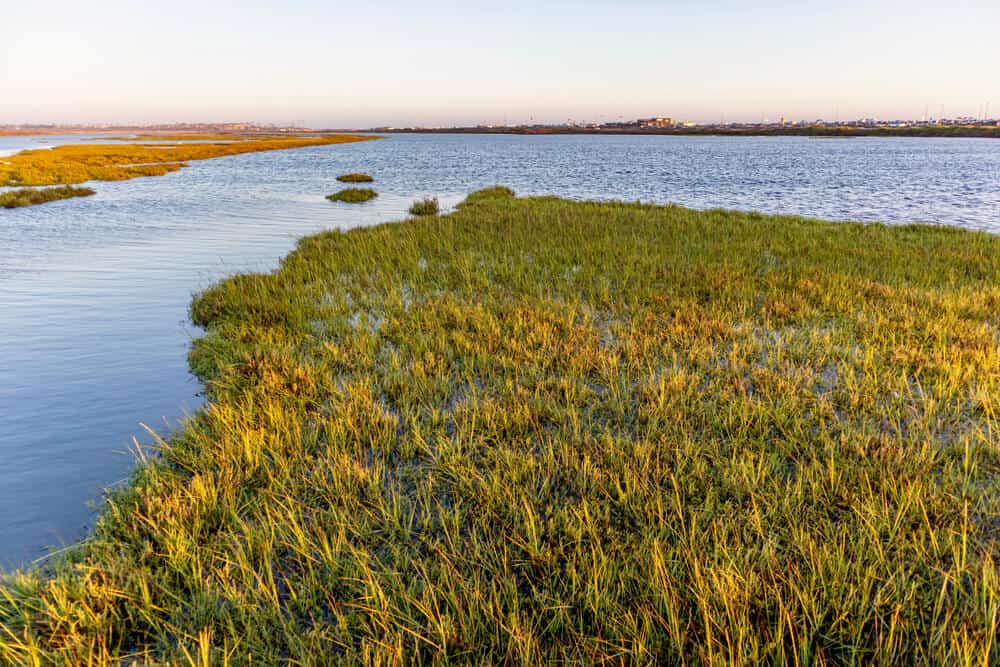 While many people head straight to the beach, this wetlands area is a bit less traveled but equally as scenic and located right on the PCH across the street from the Bolsa Chica State Beach.
This marshy wetland area is a popular spot for nature photographers, and when you visit you will understand why!
With 321 species of birds to watch, there is always a feathered friend diving into the water to find lunch or a flock overhead flying in formation.
1,300 acres of land, 5 miles of hiking trails, and many park benches and bridges to just stop and enjoy the views make this one of my favorite walking spots.
Your fur baby will have to sit this one out though, as dogs are not allowed on these trails.
Watch the sunset with some s'mores in hand.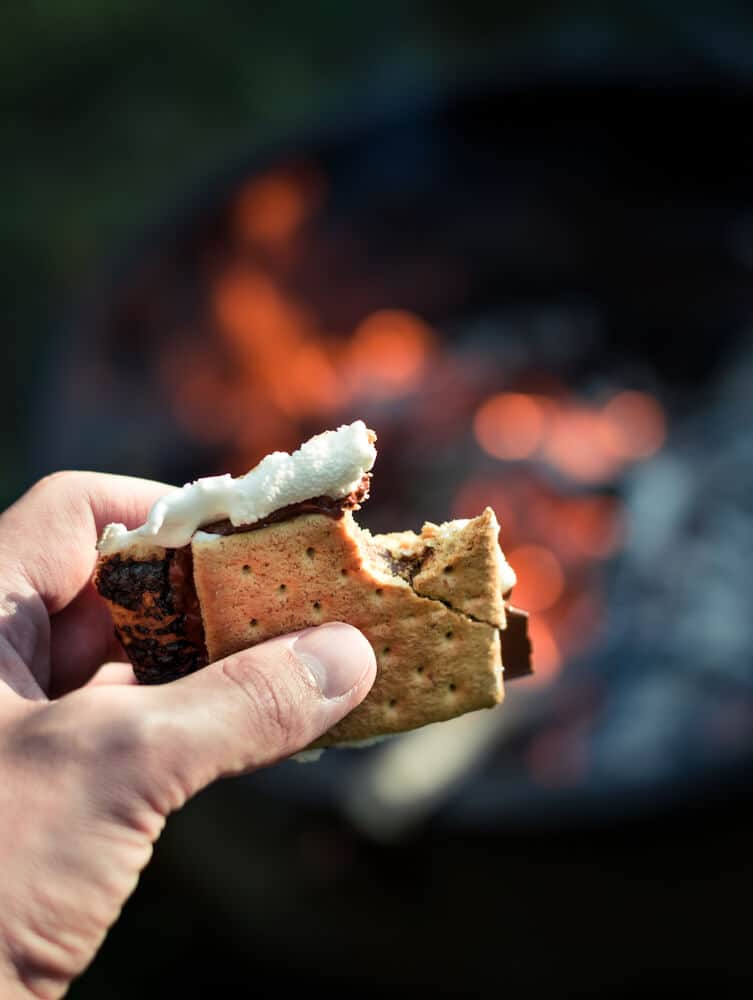 Most people don't know there are 3 main beaches in Huntington Beach: Huntington City Beach, Huntington State Beach, and the Bolsa Chica State Beach.
The City & State Beaches are a bit more bustling with people and action, whereas the Bolsa Chica State Beach can be more chill, although it does cost $15 to enter if you do not have a state park pass.
The Bolsa Chica State Beach has 3 miles of uninterrupted coastline and 200 fire rings to enjoy! At the end of a long day, it is the perfect place to enjoy a gorgeous sunset and some campfire smores with your friends.
Run, don't walk to get an açaí bowl!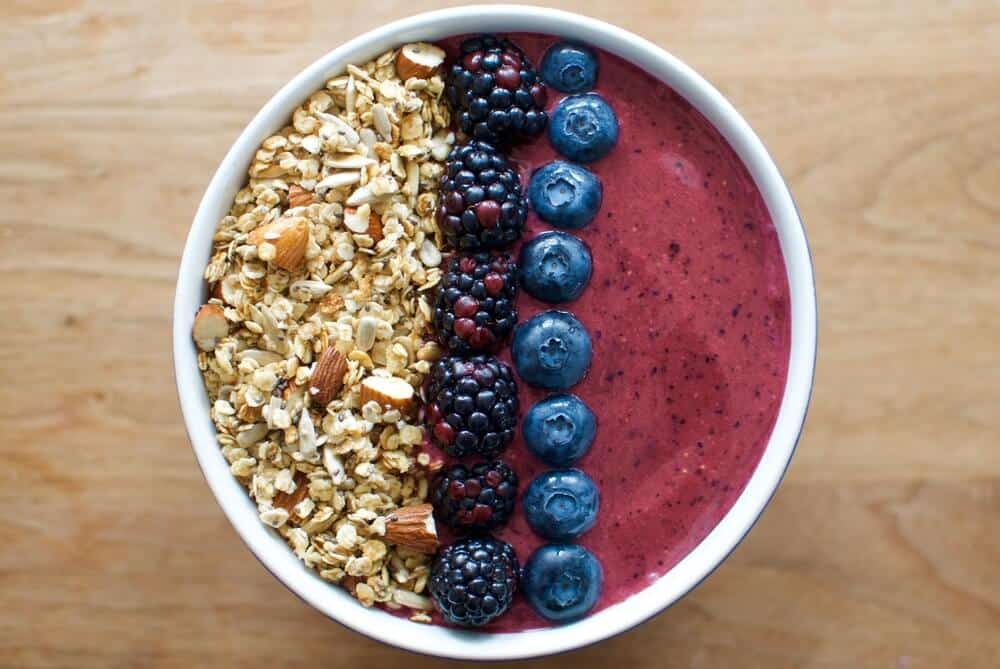 I had never even heard of an açaí bowl before I moved to California.
Arguably healthier but equally as refreshing as a big bowl of ice cream – açaí is a berry that contains antioxidants and fiber that is considered a superfood.
Açaí bowls blend fresh fruit, granola, peanut butter, and anything else you would like to top it with.
Some of my favorite places to get these flavorful treats in Huntington Beach are Banzai Bowls and the 602 Coffee House, but these bowls are found in many cafés and smoothie shops.
Editor's Note: Though the açaí berry is native to Brazil and popularized there, these refreshing, fruity delights have been massively popularized in California.

In Brazil, you'll find it sold as açaí na tigela (açaí in the bowl). It's original to the Brazilian states of Pará and Amazonas and was popularized by ribeirinhos (subsistence farmers who live off the land around the rivers of Northeast Brazil — read here for a fascinating take on their lives).

Now, it's spread widely all over the country and you'll find it in virtually every state of Brazil, and it's one of the country's most famous culinary exports!
Have a fun in the sun beach day… but watch for stingrays!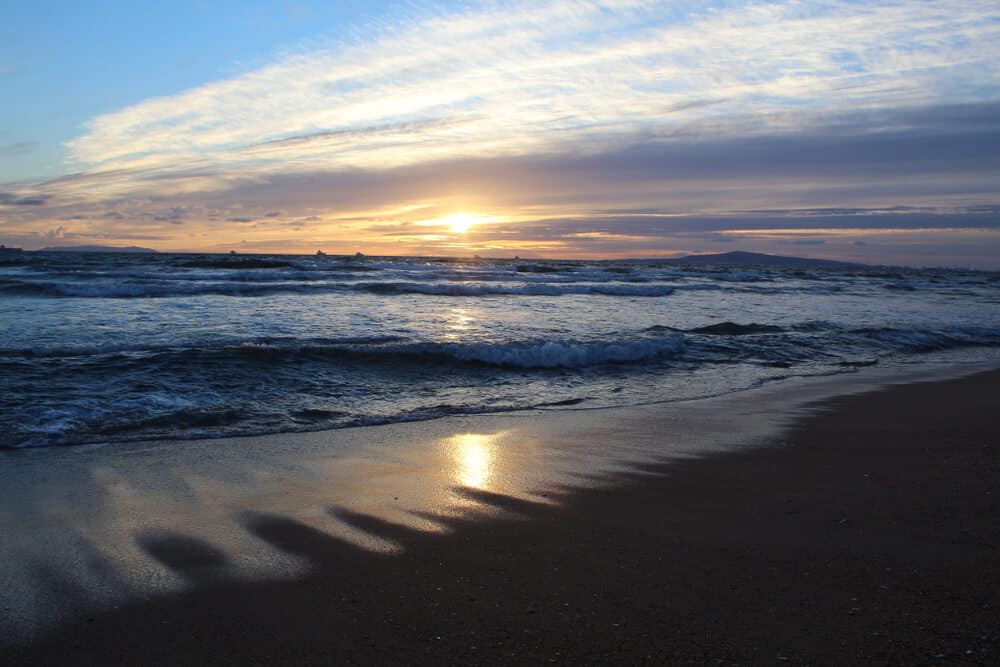 There is something to be said about spending a day just chilling with a good book on these beautiful beaches.
On a clear day, the views of Catalina Island and the San Pedro hills are incredible. You will often experience the sheer joy of watching pods of dolphins frolic in the water just yards away from the shore!
Just know that if you choose to go into the water, you need to know how to do the "stingray shuffle".
The locals know that stingrays will often hang out on the shallow shores of Bolsa Chica State Beach. The only way to try to avoid them is by shuffling your feet in the sand as you walk into the ocean, which will scare the stingray away. You can thank me later!
When you walk by the main beach tower parking lot, you will often see swimmers sitting in a chair with their entire leg submerged.
For the longest time, I thought they were athletes icing an injured body part. It took me quite a while to figure out what they were doing… it turns out they are doing stingray damage control in a tall bucket of hot water.
Work your "stingray shuffle" and enjoy the beach my friends!
Have a drink at the Bungalow.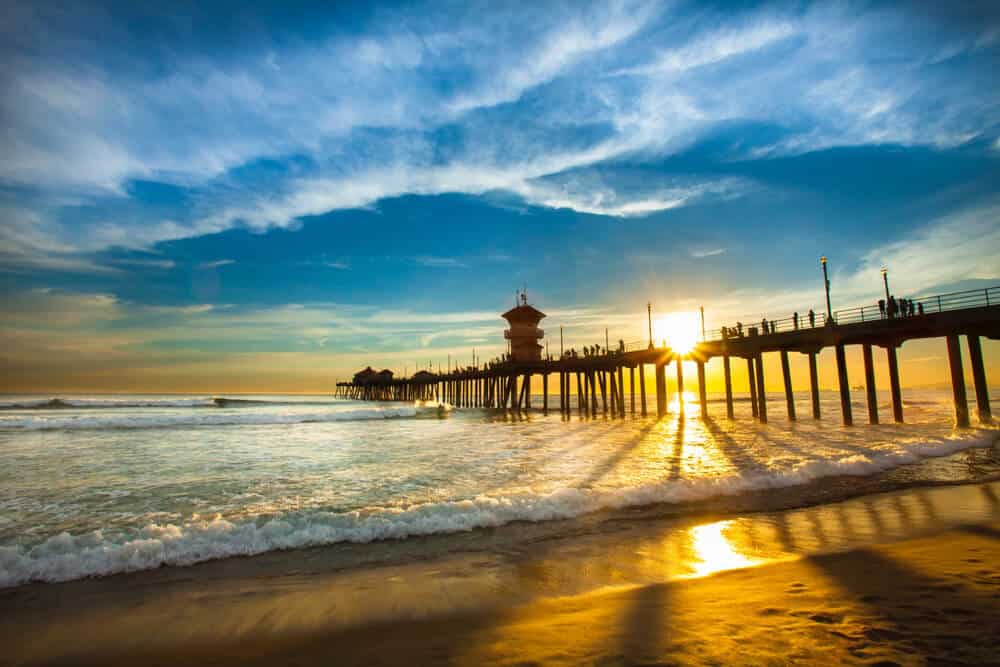 With those quintessential Southern California chill vibes, this relaxed local favorite bar is located inside the Pacific City mall area.
The Bungalow looks like a house on the outside and could be confused as a front porch as you try to find the storefront.
With local relaxed charm and rustic, vintage interiors that will submerge you in that laid-back California beach culture, the Bungalow is a great place to enjoy a drink with some relaxed vibes.
Enjoy a tasty drink and a flavorful appetizer with friends while checking out the expansive ocean views.
This is one of the best places to enjoy a Huntington Beach sunset!
Bring your pups to the Park Bench Café.
This hidden gem is one of the first places I ever explored with my two goldendoodles when we pulled into town!
This dog-friendly outdoor café is located inside Huntington Beach Central Park along Goldenwest Street, all of the tables are located directly on the grass.
Dog water bowls and an entire "canine cuisine" menu makes this a great place to get a bite to eat for the entire family.
I'm sure your fur baby will enjoy the peanut butter bone or her eggs done "rover easy" while rolling around in the grass in this beautiful park!
Enjoy SeaLegs at the beach.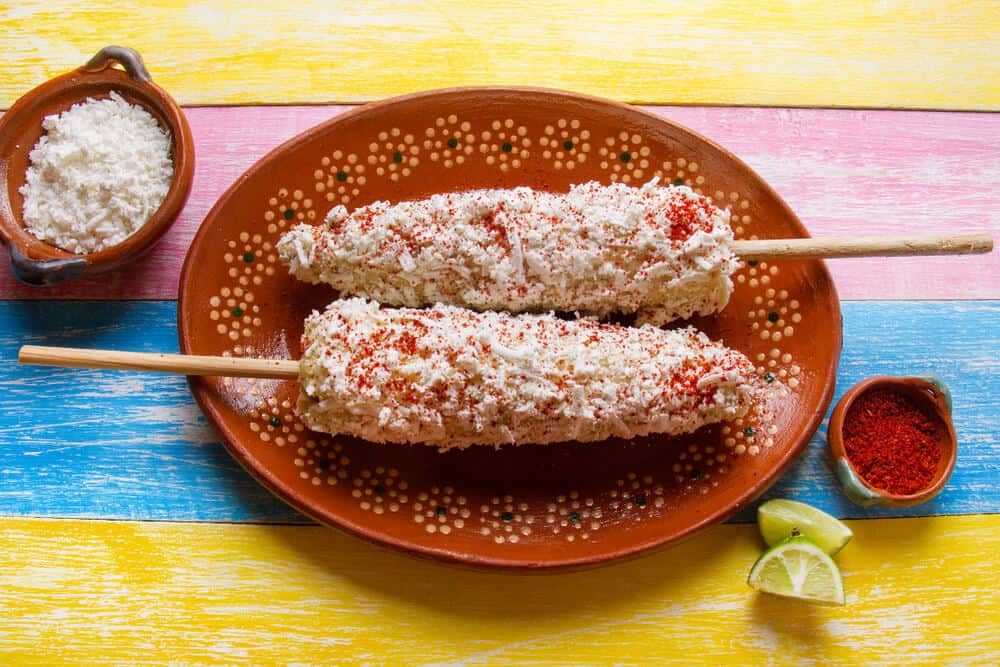 This place is so cool and is the only live beachfront concert venue in Orange County. It is a great place to gather to enjoy great food, local music, and the Bolsa Chica State Beach all at once.
It's one of my favorite places to enjoy some tasty elote (Mexican grilled street corn served with chile, crema and/or mayo, and cotija) while chilling at a fire pit in an Adirondack chair with my feet in the sand.
SeaLegs has a storefront brick-and-mortar wine bar also. When you google the location make sure you specifically look for the "at the beach" location and know that you will have to actually enter Bolsa Chica State Beach and pay for parking.
Go for a lovely bike ride.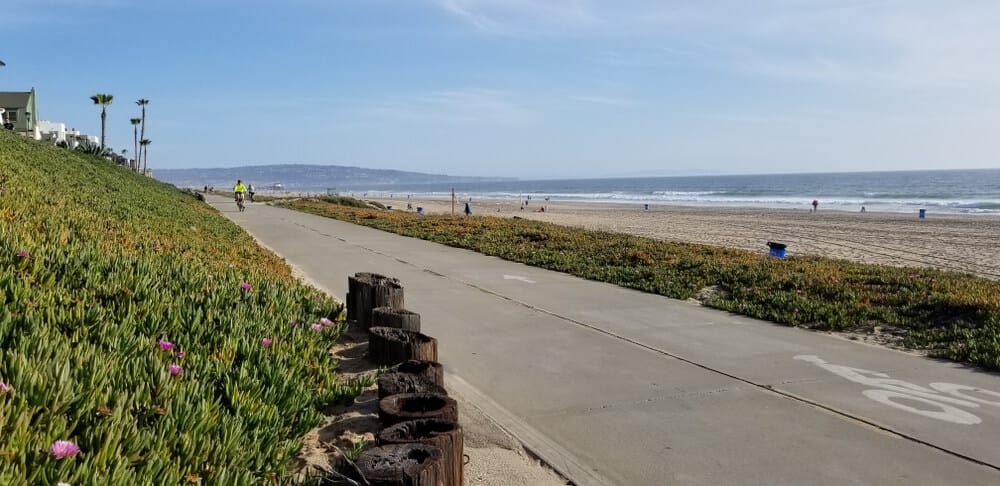 The 10 miles of Huntington Beach and 3 miles of Bolsa Chica are the perfect paved beach paths for you to enjoy a stress-free bike ride down the coast!
Let the wind blow through your hair and enjoy the sights. There are plenty of bike rental places nearby if you don't have your own or aren't bringing it with you on your travels.
Relax in Huntington Harbor.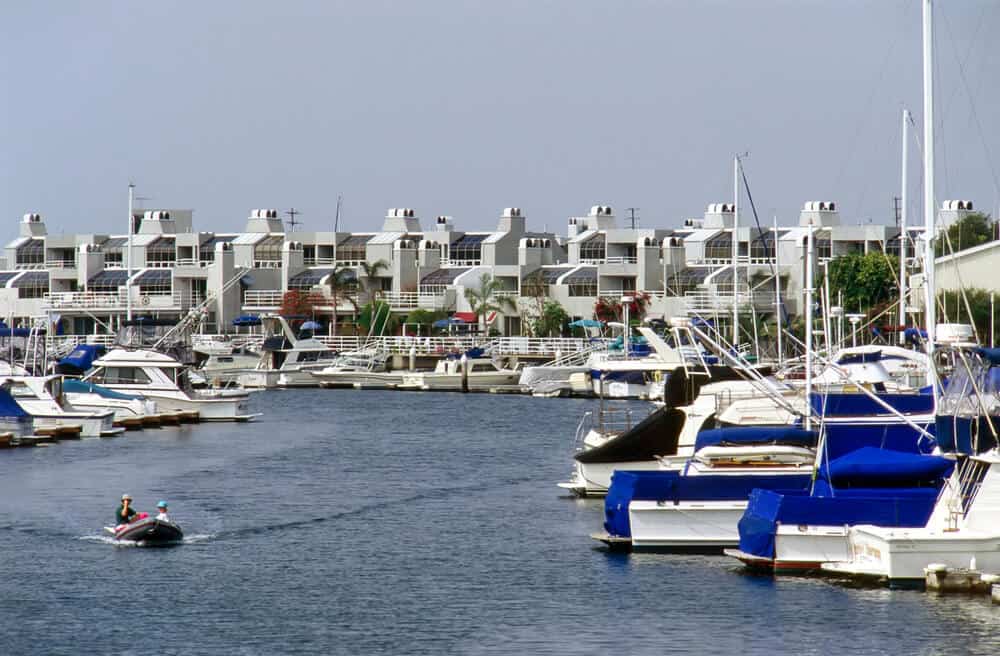 This cool residential area stacked with multi-million-dollar homes has a small beach opening right on the PCH where you can enjoy the calm waters of Huntington Harbor.
SUP paddle boarding and kayaking are active ways to enjoy this area and get a little exercise. If you want to relax a bit more, you can rent a Duffy boat with some friends and explore the harbor.
***
As I adapt to my new West Coast lifestyle, I will admit that I occasionally miss a crisp fall Midwest afternoon. But the one thing that never gets old in Huntington Beach is the constant sunshine, natural beauty, and of course, the big blue ocean!
In the winter, you can be standing in the ocean water on a sunny warm day while staring at the gorgeous snowcapped mountains that are just a short drive away. Sunshine, the ocean, the mountains, nature, and so many shopping and food choices: this is such a special place.
Watching my neighbors walk down the street barefoot with their surfboard under the arm heading to the beach after work always puts a smile on my face.
Get out there and explore Huntington Beach! There are so many cool zones to enjoy nature, eat great food, or chill out.
Pin This Guide to Things to Do in Huntington Beach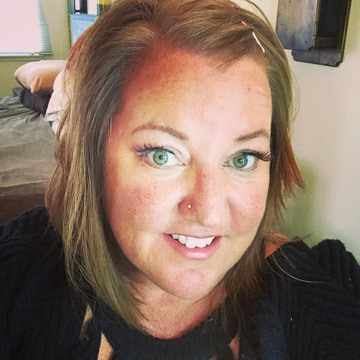 Rosie Queen is a travel blogger and creative writer who grew up on the South Side of Chicago. She has spent time living in Indianapolis, Dayton, New York City, London, Orlando, Boston, and most recently, Huntington Beach, CA. Rosie has been blessed to travel most of her life while being deeply involved in the performing/pageantry arts. She has enjoyed adventures in 48 U.S. states, Japan, Thailand, Mexico, Paris, London, Canada, and the Caribbean. Rosie is obsessed with her dogs, color guard/marching band, national parks, and traveling.