If you want to get away from the hustle and bustle of LA and want a slower pace with a super scenic landscape, Catalina Island is your answer!
Catalina Island is located about 22 miles off the coast of Southern California and it's the perfect Los Angeles day trip.
Catalina is a stunning historic seaside destination that is an absolute must-see f you are visiting Southern California for its beaches and beauty!
How to Get to Catalina Island
Many Catalina visitors choose to take a day trip to Catalina, arriving early morning to the island and returning to the mainland early evening via high-speed ferry.
Two of the most common ferries are the Catalina Express (daily departures from San Pedro, Long Beach, and Dana Point) and the Catalina Flyer (daily departure from Newport Beach on the largest catamaran on the West Coast).
The trip takes a little over one hour via ferry or about 15 minutes if you want to fly over the Pacific via helicopter from Long Beach!
Note: This post contains affiliate links, which earn me a small commission at no extra cost to you if you make a purchase using one of these links. Thank you for supporting this free content!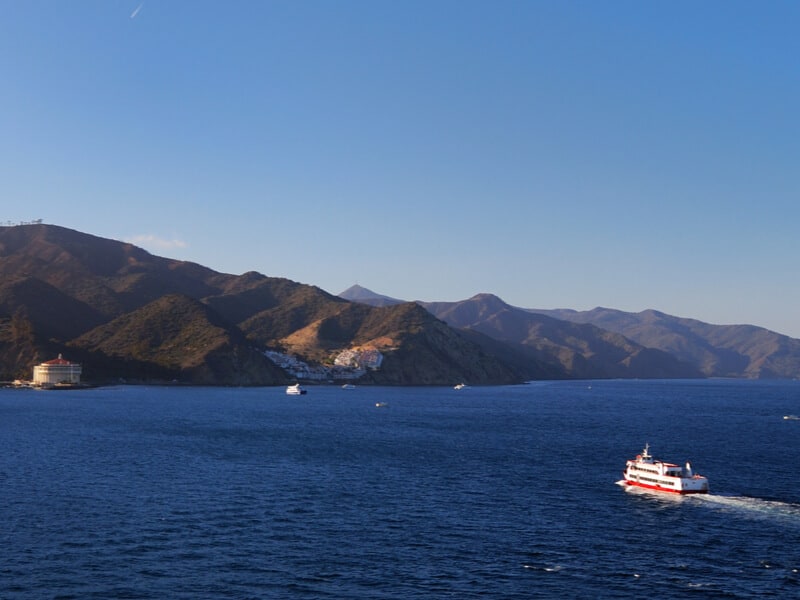 Fun Catalina Island History
Catalina Island has a fun and unique history with film stars, dignitaries, presidents, and major league baseball. Some famous Catalina visitors include John Wayne, Charlie Chaplin, Taylor Swift, Katy Perry, and the infamous Marilynn Monroe.
The Chicago Cubs even held their spring training on Catalina Island for 30 years!
In fact, descendants of William Wrigley Jr. (of Wrigley Field fame) still own the Catalina Island company to this day.
Staying the Night on Catalina
If you have more than one day to enjoy the island, there are many beautiful resorts, vacation rentals, and hotels to stay overnight and enjoy island living.
Make a reservation at the newly renovated Bellanca Hotel or the 2020 Travelers' Choice award winner, the Catalina Island Inn, to sleep oceanside and experience the island late at night and early in the morning without the busy hum of day-trippers.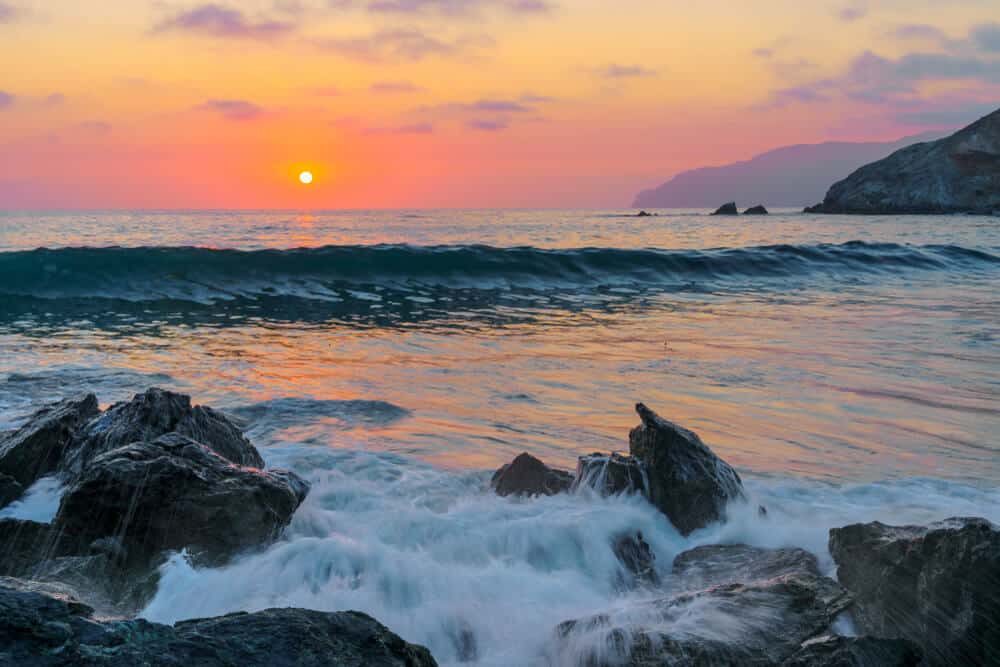 Avalon vs. Two Harbors
The island is generally split into two areas:  Avalon (east end) and Two Harbors (west end). 
Avalon is the more historic, touristy, and charming side of the island and is the area typically pictured in the quintessential Catalina Island photos, with its famous crescent-shaped harbor images you've likely seen
Meanwhile, Two Harbors is more of a remote resort town, with a population of 298. It is an outdoor lover's paradise and a bit more rustic in nature. Mountain biking, fishing, world-class scuba diving, and camping are some of the best things to do in Catalina's Two Harbors.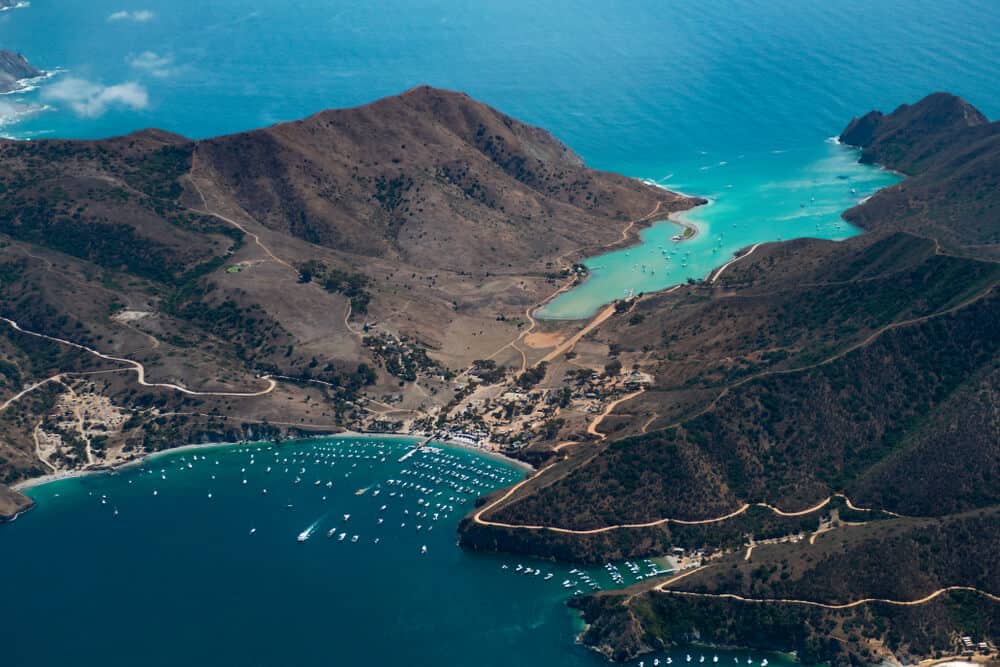 Things to Do in Catalina Island
Rent a golf cart or e-bike to see more of the island.
If you are only able to spend a day in Catalina, you will need to hit the ground running when you arrive!
Most ferries arrive around 10:15 AM and depart around 4:30 PM that same day. There is a lot of things to see in Catalina during this short amount of time, so make sure you have a solid plan for how you will spend your time in Catalina if you're only doing a day trip!
Be sure to reserve a golf cart or bike at least a week in advance, so you can explore the island at your own pace.
If you prefer a bit more guidance, you could also schedule an island bus tour that will bring you to incredible scenic clifftop views, narrated by a driver who will give you a history of the island.
Don't miss checking out one and only gas station on the island: the prices are sky high!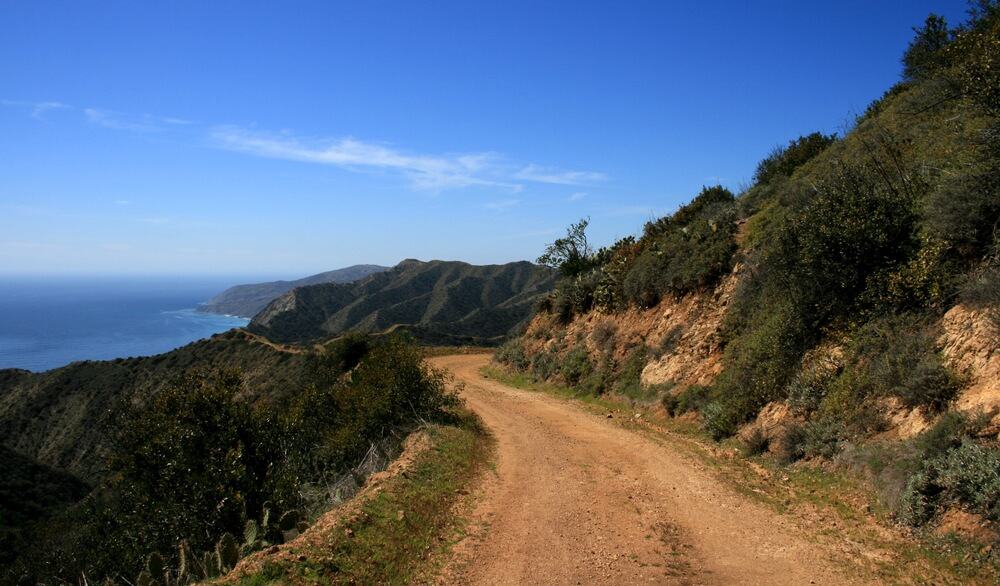 Shop 'til you drop on Front Street.
Don't get confused if asking for directions in the main area of town!
"Front Street" is what the locals call Crescent Avenue, the shopping epicenter of the island.
If you are looking for Catalina souvenirs, kitschy one-of-a-kind artwork, or mouthwatering salt water taffy… this is the place for you!
Don't miss the famous Catalina Island casino.
The iconic Catalina Casino has the bragging rights of being the largest building on the island and is the most visible landmark in Avalon Bay, you can't miss it!
Don't be confused, there are no slot machines or poker tables at this casino. The Catalina Casino is more of a spectacle of Art Deco architecture and island history that offers daily walking tours and holds special events.
This building was commissioned by William Wrigley Jr. and opened in 1929, marking the 10th anniversary of Wrigley's 1919 purchase of Catalina Island.
Back in its heyday, this landmark was a popular spot for the locals to enjoy dancing, theater, and dinner.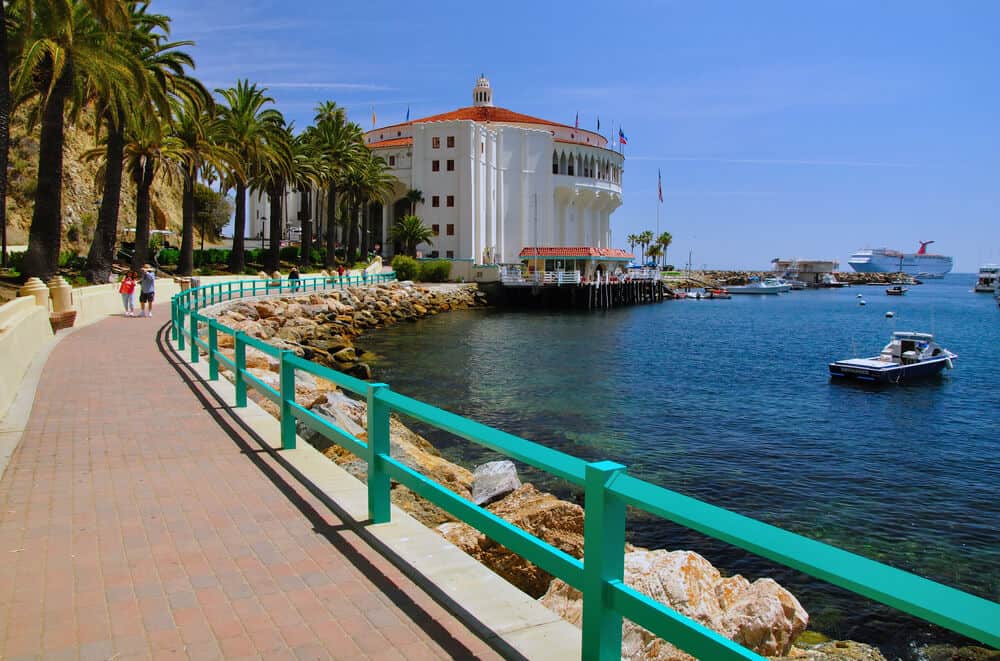 Check out the world under the sea.
Two of the coolest excursions in Catalina is the glass bottom boat tour or Underseas Sub Expedition. Both allow you to look under the water into the wild blue sea in one of the healthiest marine environments in the world!
The glass-bottom boat will take you to Lover's Cove Marine Preserve where you can experience a plethora of brightly colored fish, sea urchins, rockfish, and bat rays, just to name a few of the things you might catch a glimpse of.
If you choose the Underseas Sub Expedition, each person will have their own seat and porthole to look out into this gorgeous ecosystem.
There are no restrooms on either boat, so make sure you take care of business before boarding. I suggest you book this excursion before you arrive on the island — they sell out very quickly!
Alternately, if you're PADI certified, you can go on a dive with Diving Catalina in Avalon or Two Harbors Dive Shop in Two Harbors.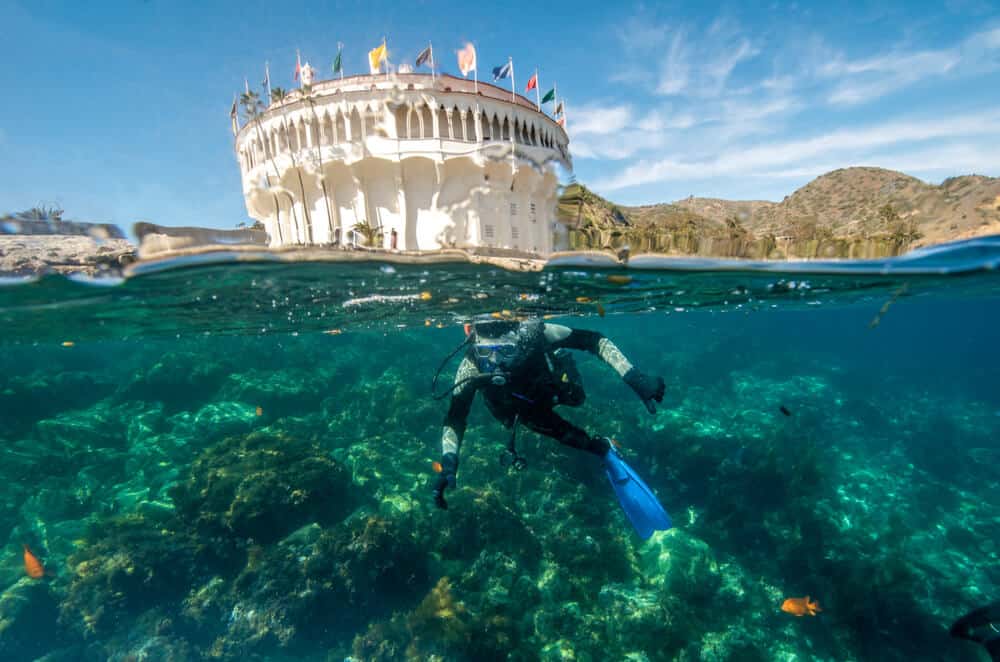 Seek some adventure with a bison safari.
Wait, a bison safari on a California island? Why not!
Venture off-road with the extreme Bison Expedition tour in the rugged "outback" landscape of Catalina.
Be on the lookout for bison, Catalina foxes, and eagles as you ride through beautiful Cape Canyon in a 12-passenger eco-friendly H1 Hummer. You'll explore a truly unique landscape that very few tour companies have access to.
The ride can be a bit bumpy so make sure you are in good health and up for the adventure (and take some non-drowsy motion sickness tablets before you go if you are prone to getting carsick!).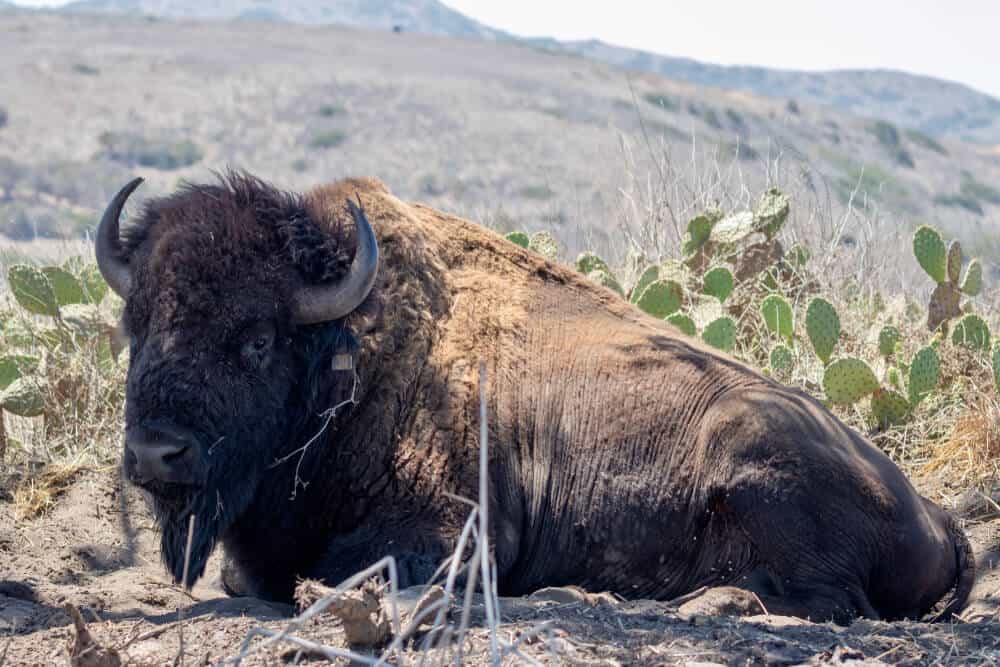 Dine on fresh seafood after a day of adventure.
The stunning views on the waterfront patio of the Bluewater Grill will give you the quintessential Catalina experience.
This is a favorite spot right on Avalon Bay that has some of the best New England clam chowder on the West Coast!
The seafood is so incredibly fresh that it is cut on location daily to meet its highest quality standards.
They grill up more than 40 varieties of fresh seafood annually! Enjoy the tasty chipotle-blackened swordfish (my favorite!) while hanging over the water on their dog-friendly patio.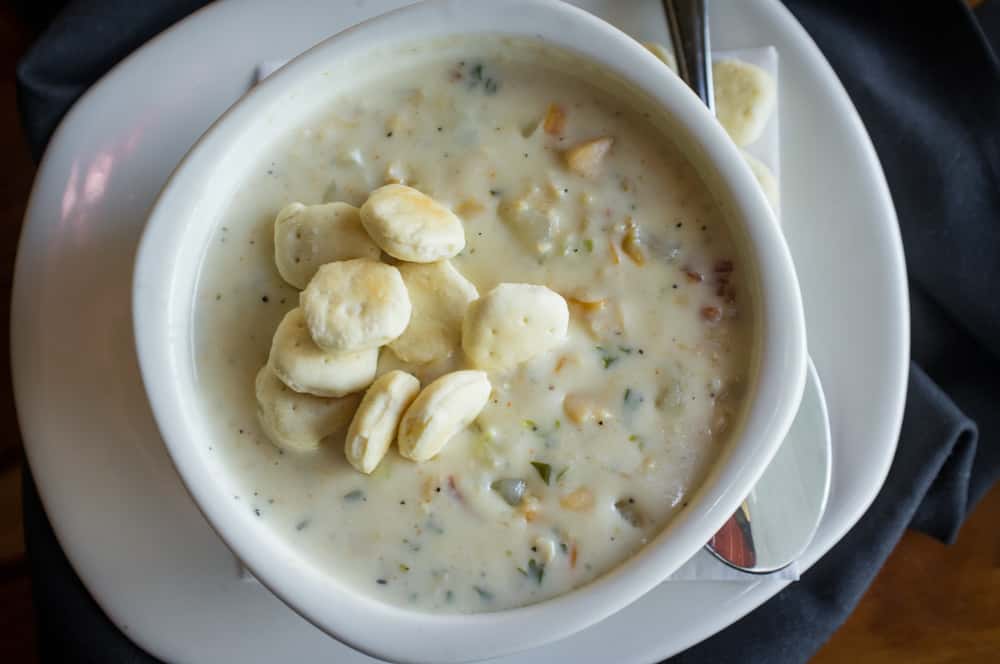 Learn about the Chicago and chewing gum connection.
Want a slice of Chicago in California? The Wrigley Memorial, honoring William Wrigley Jr., sits in the center of the gorgeous Botanic Garden and is a 30-minute stroll up Avalon Canyon from the town center.
William Wrigley Jr. absolutely loved Catalina Island! He had an enthusiastic vision to protect and nourish the land and its residents.
You might recognize his name from the famous Wrigley Field where the Chicago Cubs play… or from the Wrigley Chewing Gum that he famously manufactured!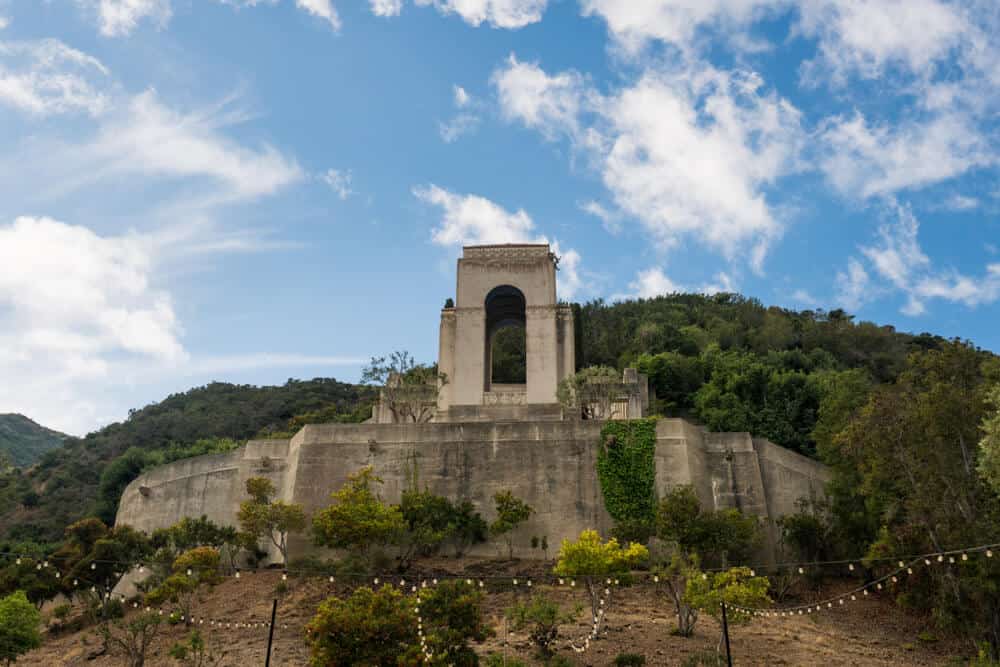 Chill at the Descanso Beach Club.
If you are looking for a day of rest and relaxation, then the Descanso Beach Club is for you!
This is the only beach-side restaurant and bar on the island where you can have your drink in your hand and your feet in the sand.
This cool place is just a short walk past the historic Catalina Casino and has easy access to a ton of water activities. You can rent a cabana or chaise lounge and enjoy the sights with a tasty Catalina cocktail in hand soaking up the sun!
If you plan on exploring the neighboring Descanso Cove, you might benefit from wearing water shoes as you cross that narrow strip of rock that separates the Descanso Beach Club from the cove.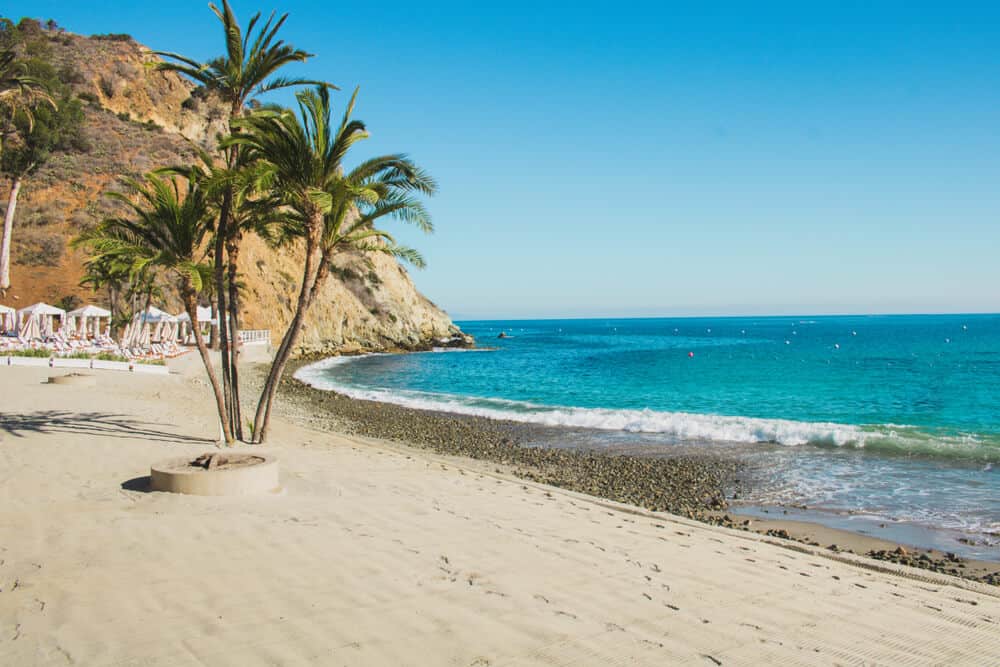 Grab a sweet treat for the ferry ride home.
You will feel like you have gone back in time to the soda jerk days in a retro ice cream parlor as soon as you step into Lloyd's of Avalon Confectionery!
Lloyd's has been making world-famous saltwater taffy, gooey caramel apples, crisp peanut brittle, and rich chocolates in the storefront window on Crescent Avenue since 1934.
Everything in the store is 100% handmade! Be sure to grab a sweet treat for the hour-long ferry ride back to the mainland and reminisce about all the fun you had in Catalina!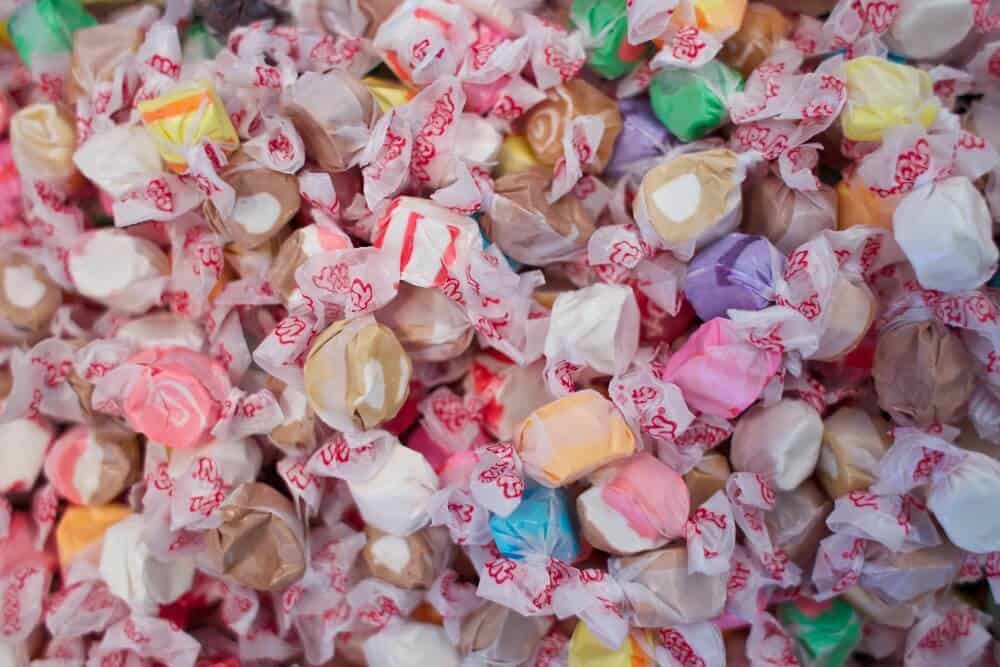 Pin This Guide to Things to Do in Catalina Island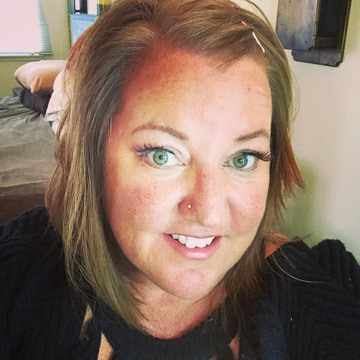 Rosie Queen is a travel blogger and creative writer who grew up on the South Side of Chicago. She has spent time living in Indianapolis, Dayton, New York City, London, Orlando, Boston, and most recently, Huntington Beach, CA. Rosie has been blessed to travel most of her life while being deeply involved in the performing/pageantry arts. She has enjoyed adventures in 48 U.S. states, Japan, Thailand, Mexico, Paris, London, Canada, and the Caribbean. Rosie is obsessed with her dogs, color guard/marching band, national parks, and traveling.