Looking for a beautiful Southern California small town getaway? Lucky for you, the options are truly endless!
Whether you're craving a coastal town, a desert stay, a cabin in the forest, or somewhere in between, we've got you covered on all the best small towns reachable with just a quick drive from Southern California!
Best Small Towns in Southern California
Joshua Tree
Note: This post contains affiliate links, which earn me a small commission at no extra cost to you if you make a purchase using one of these links. Thank you for supporting this free content!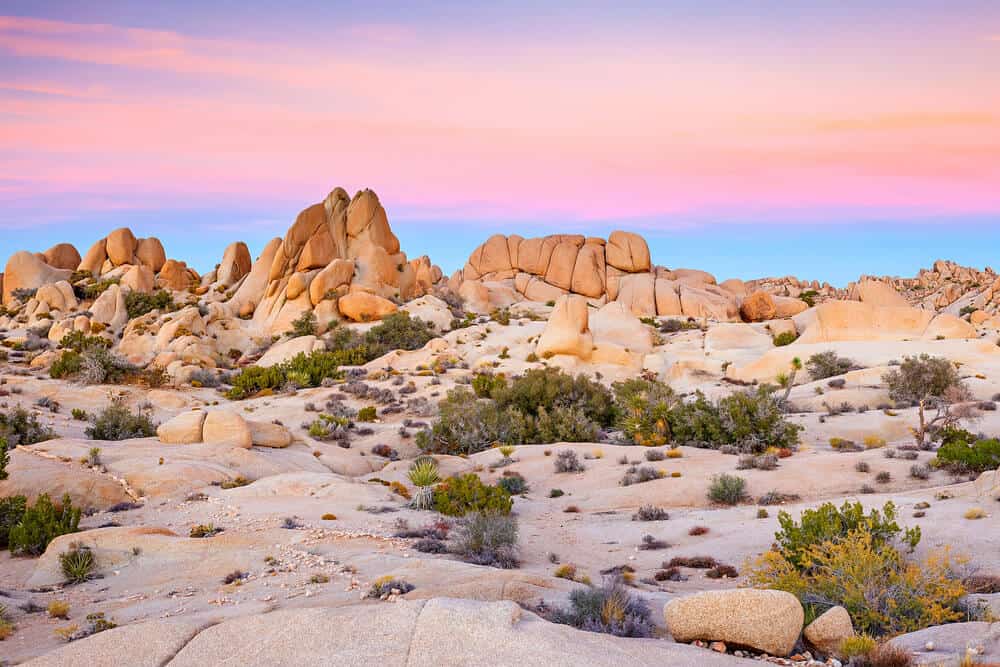 Known for being the gateway to Joshua Tree National Park, this small desert town is a wonderful destination for climbers, hikers, self-healers, and those just searching for some peace and quiet!
Hike among the countless Joshua trees (don't forget lots of water and sunscreen!) or hire a guide to try your hand at bouldering!
For those that would rather relax in the quiet of the desert, the area is home to hundreds of stunning glamping spots and vacation rentals that will leave you feeling refreshed and relaxed.
If you're into spiritual healing, there are also plenty of sound baths and crystal shops to help you get in touch with your spiritual side.
Palm Springs
Close to the desert oasis of Joshua Tree is another palmy oasis, aptly named Palm Springs.
Like Joshua Tree, Palm Springs is a wonderful place for hikers and relaxers alike!
While there are a lot of routes in the way of hiking both the desert and mountainous landscapes, Palm Springs is the more resort-y of the two towns.
Treat yourself to massages, amazing food, drinks, and digs at one of the many resorts, or book a sprawling Palm Springs vacation rental and enjoy a self-catered approach!
One thing you won't want to miss is the Aerial Tramway – the largest rotating aerial tramway in the world in fact!
The tram takes you almost 3 miles up Chino Canyon to viewpoints, restaurants, and – you guessed it – more hiking trails!
Be sure to bring a sweatshirt, because once at the top, you'll lose around 30 degrees from the valley below.  
Ojai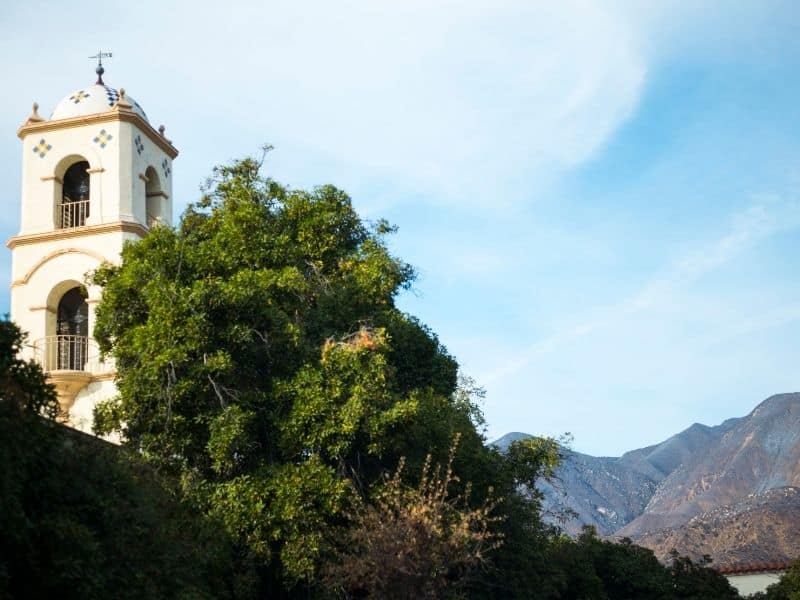 Just an hour and a half drive from Los Angeles, and even closer to both Ventura and Santa Barbara (clocking in at 25 minutes and 45 minutes, respectively), Ojai sits in a beautiful valley.
Another great spot for decadent Airbnbs, luxurious spas and hotels, and of course… more hiking!
Ojai boasts some amazing wineries and gives off the charm of a small town with its endless boutiques and small shops.
The aesthetic of the city once held a western vibe, but after a fire demolished the town in 1917, it was rebuilt with Spanish architecture.
More than just spas and boutiques, check the city calendar for the year-round festivals that this small town in Southern California has to offer.
Solvang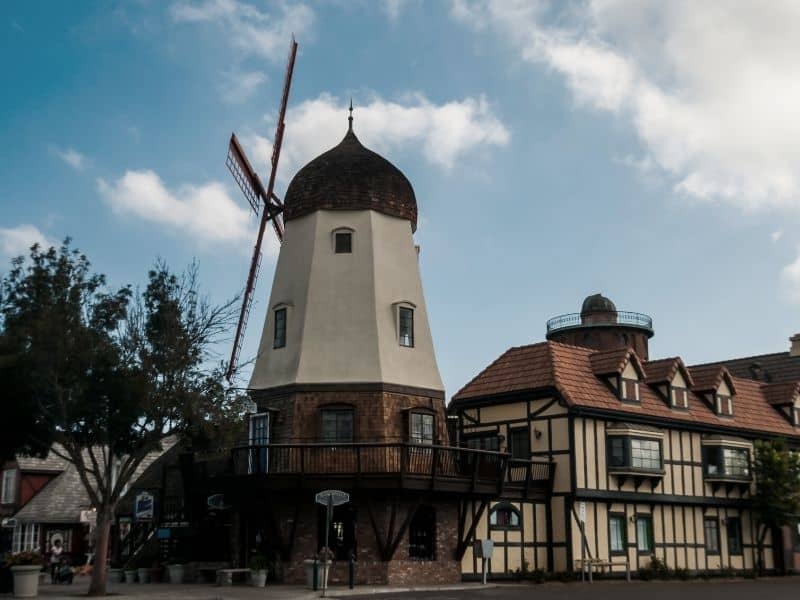 Solvang is another gem close to Santa Barbara (45 minutes), 3 hours north of Los Angeles and 4.5 hours south of San Francisco. 
Those with Scandinavian heritage will love this historic Danish town in the Santa Ynez Valley!
The town boasts delicious Danish pastries (don't miss the aebelskivvers!) from world-renowned bakeries and has plenty of shops for you to pick up gifts for friends and family.
If you have kids, the Solvang trolley will be a great experience that they'll love! The trolley is a horse-drawn carriage that will tote you around town while you take in the beautiful architecture.
If you're a wine fan and/or a foodie, Solvang is the Southern California small town destination for you!
There are plenty of upscale, delicious dining experiences and over 120 wineries to explore.
Idyllwild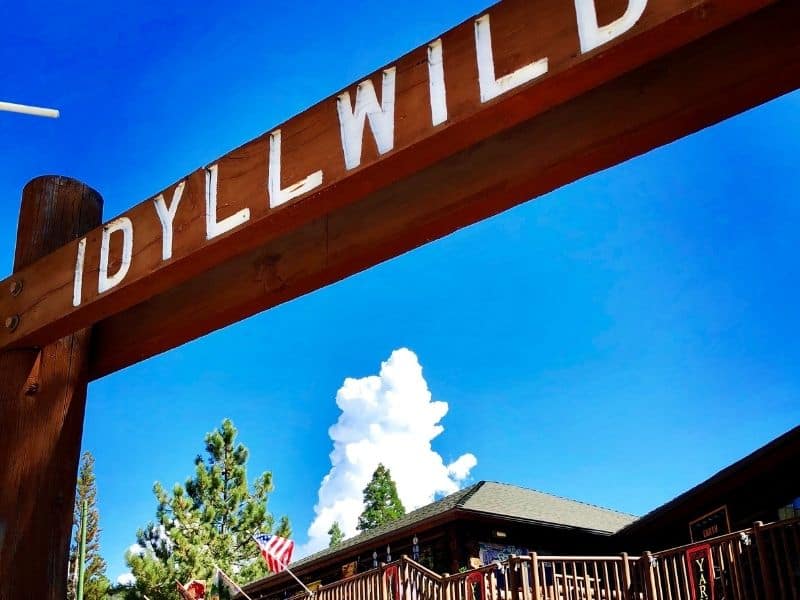 Idyllwild is an artsy forest town tucked into the San Jacinto Mountains, just a 2-hour drive from Los Angeles.
It's a quaint Southern California mountain town with lots of cozy cabins to choose from and stunning outdoor scenery everywhere you look!
Check out Lake Fulmor for a scenic view surrounded by the forest and scenic trails, or try your hand at fishing.
For travelers that aren't into the great outdoors, Idyllwild offers some amazing museums featuring work by the local artists that call this mountain retreat home.
Be sure to check out the dining scene as well for many different types of cuisine! 
Avalon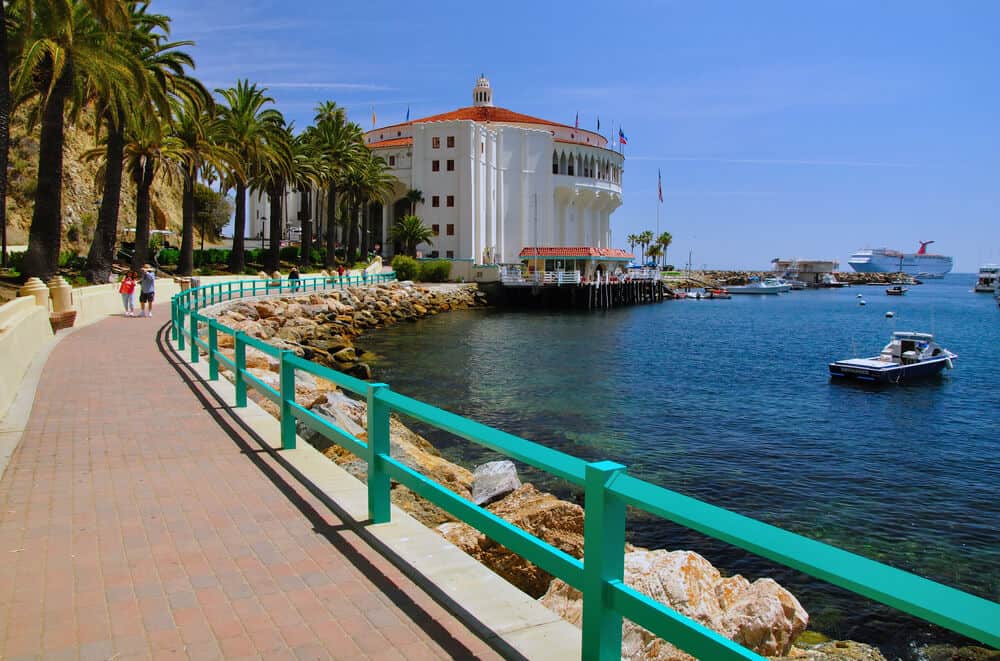 This one is kind of cheating, since you can't technically drive there, but it is a beautiful, cute town in Southern California, nonetheless.
The catch is that you need to take a ferry in order to access it!
Avalon is located on Catalina Island, one of the Channel Islands, off the coast of California with ferry stops in San Pedro, Long Beach, and Dana Point.
The island is an absolutely gorgeous destination with homes, hotels, and condos built into the hills with surrounding views of the clear blue water, sandy beaches, and lush mountains.
Check out the shops, restaurants, and maybe even rent a kayak to paddle around the island.
Catalina is also known for its camping, so if you're the adventurous type, camping on Catalina would be a time you'd never forget. 
Malibu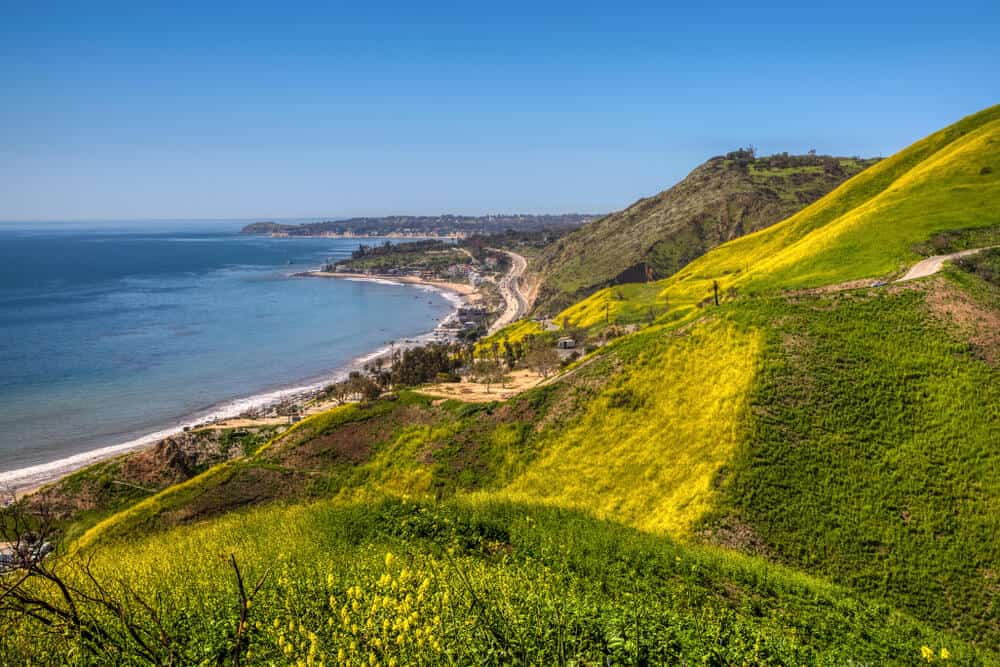 Malibu is a great day trip for folks from Los Angeles. Located just about an hour away from the city, be sure to take the scenic route along Malibu Canyon Road. 
For campers, Malibu Creek State Park and Leo Carrillo State Park offer beautiful surroundings of both mountains and beaches.
While you're in the area, check out the beautiful Escondido Falls or Solstice Canyon Trails for stunning views of the surrounding mountains and ocean on some beautiful Malibu hikes.
There are also plenty of Airbnbs to choose from both on and around the beach as well as in the mountains!
Seafood is a great choice of cuisine in this small SoCal town!
Check out Neptune's Net, a famous fried and raw seafood destination along Highway 1 that affords you views of the ocean as you dine outside, or sit down to dinner with the rich and famous at Nobu Malibu, a top tier sushi restaurant right on the beach. 
Lake Arrowhead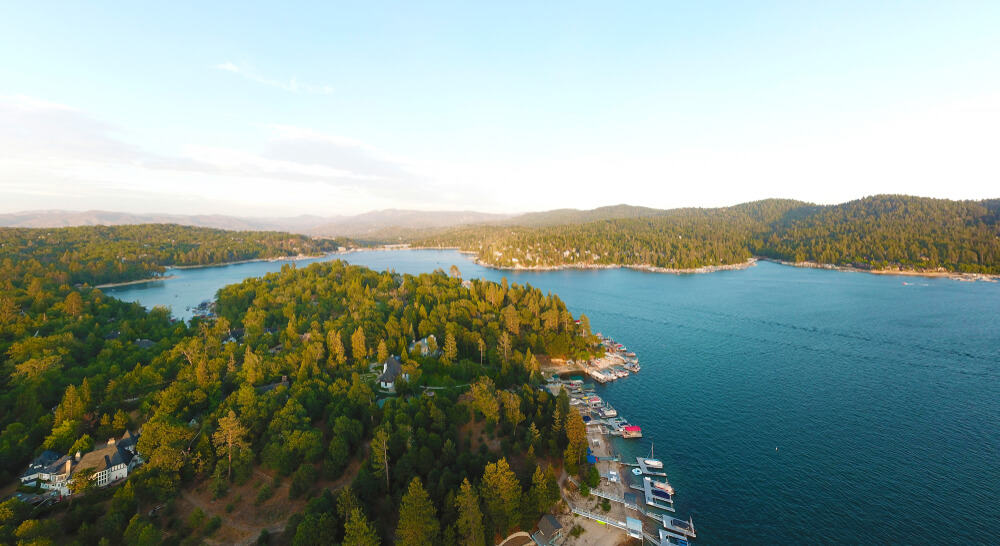 Tucked away in the sprawling mountains of the San Bernardino National Forest is a beautiful lake town called Lake Arrowhead. This destination is perfect all times of the year!
Rent a cabin or book a hotel and enjoy the many activities this town has to offer. There's plenty of warm weather activities like hiking, water sports, and bicycling as well as plenty of cold weather activities like snowshoeing and cross-country skiing.
Be sure to take a look at the town's calendar as they hold multiple events all year round. 
Temecula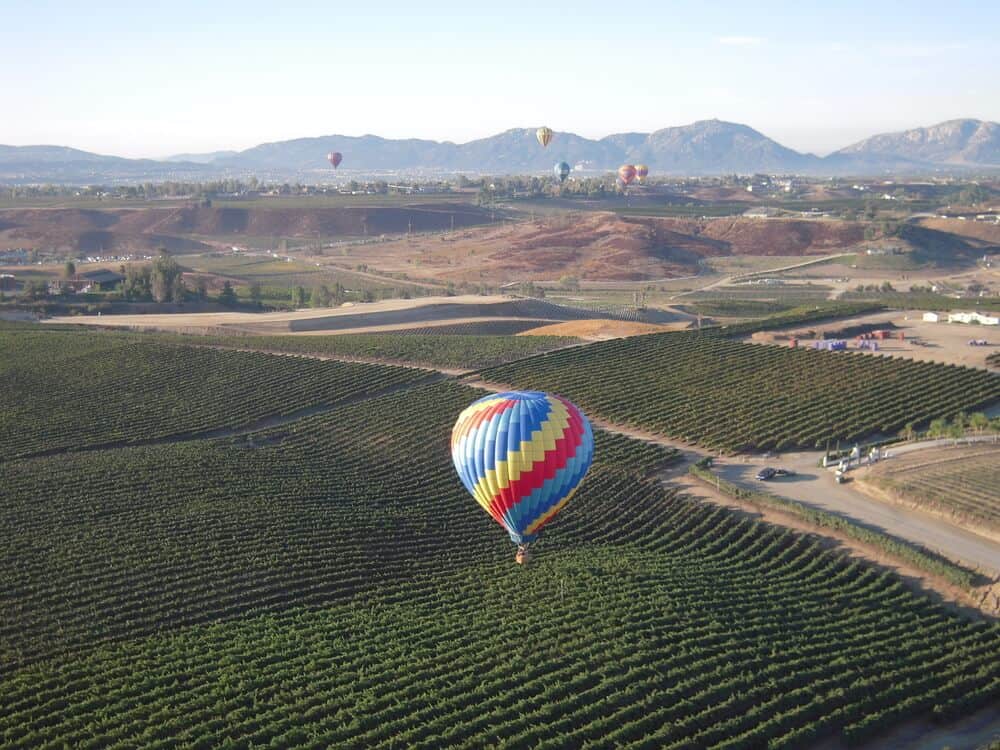 Temecula is the gem of Southern California wine country. With almost 50 different wineries, many of which offer tastings and accommodations, it's easy to find a wine for everyone in this town!
One of the coolest things about Temecula is the hot air balloon culture. Whether you decide to take a ride in one of these gargantuan inflatables or just want to watch from the ground, you're sure to be in for an amazing sight.
The town boasts spas, resorts, and more beautiful vacation rentals, and it is famous for breathtaking sunsets due to its location surrounded by rolling hills and mountains.  
Pismo Beach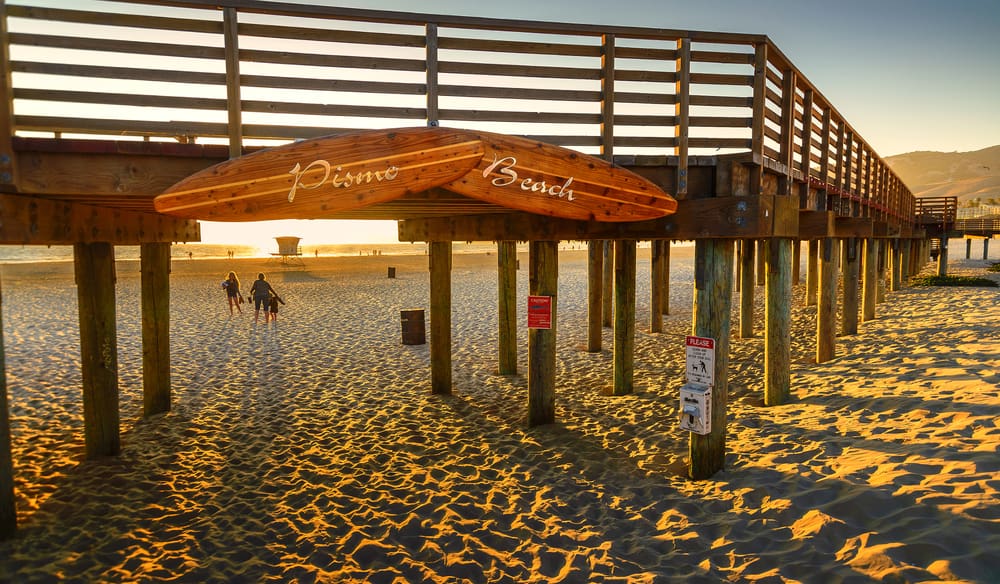 Pismo Beach is a beach lover's paradise!
Located 3 hours from Los Angeles and 1.5 hours from Santa Barbara, Pismo is a small, beachy town great for kicking back on one of the most beautiful beaches SoCal has to offer.
If you're an adrenaline junkie, be sure to check out Oceano Dunes State Vehicular Recreation Area, a one-of-a-kind destination as it is the only place in California where you're allowed to drive on the beach.
It's suggested that you have a 4WD vehicle to be sure you don't get stuck, but people also find it to be the perfect spot for dune buggies, ATVs, and dirt bikes to race around on the dunes.
Laguna Beach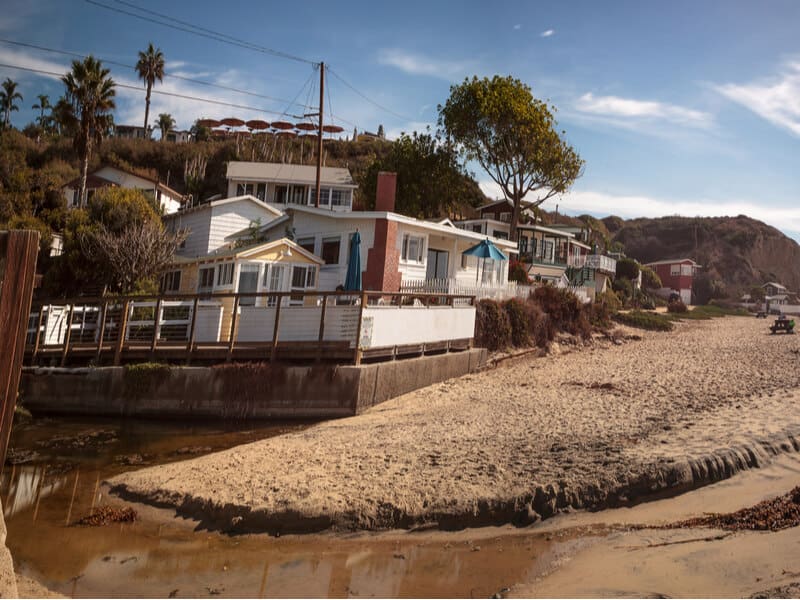 Located just 50 minutes from Los Angeles and 1.5 hours from San Diego, Laguna Beach is a great place for a quick getaway!
Laguna Beach is home to a slew of aquatic actives such as surfing, fishing, and long sandy beaches perfect for laying out or swimming.
Laguna Beach is also home to Crystal Cove State Park where the beachfront Crystal Cove Cottages are located!
The cottages which were built as part of a seaside colony between 1920 and 1940, have been a piece of history with renowned comfort.
Carlsbad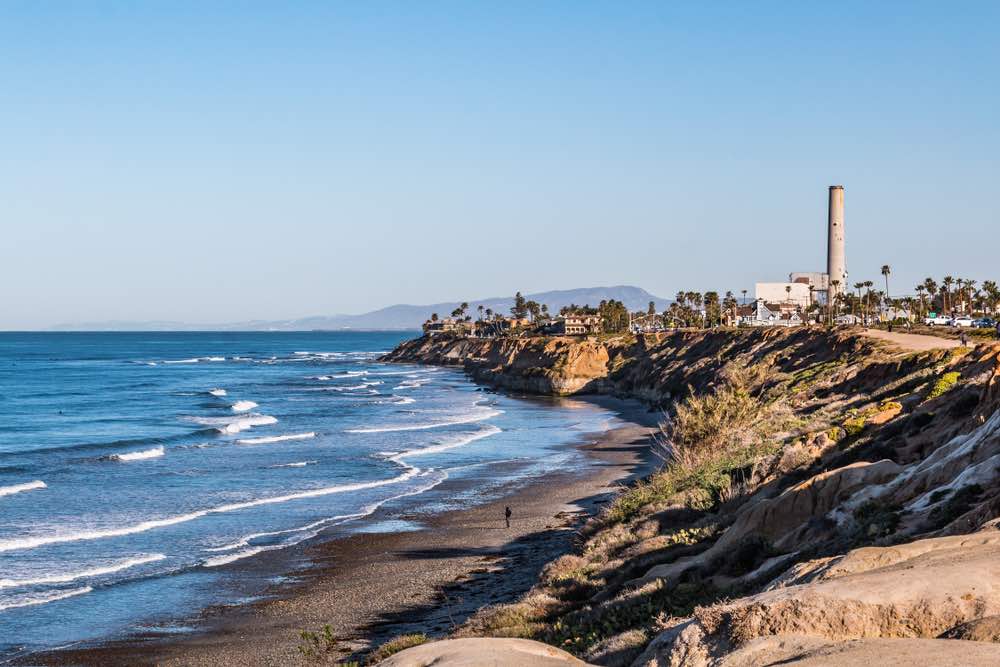 Located only 40 minutes from downtown San Diego, Carlsbad is a great place for San Diegans to take a day trip or weekend getaway!
At 1 hour and 20 minutes, it's also a great place for Angelenos to explore for one or more nights.
Carlsbad has amazing breweries, like Pizza Port and Pure Project, and great restaurants of all types (I highly suggest the Harbor Fish Café).
If you have kids coming with you, be sure to either check out or stay at the LEGOLAND resort and gift shop!
Carlsbad also has great beachfront camping, although it is hard to come by due to its popularity.
No matter where you stay, the ocean will be close to you and Carlsbad is another one of those great SoCal beach destinations for surfing or just kicking back and sticking your toes in the sand.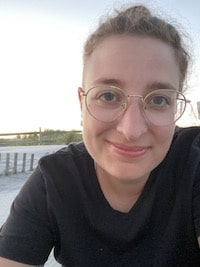 Britta DeVore is a travel writer and hiking enthusiast based in Southern California by way of Brooklyn. Relocating to California has given her the best opportunities to explore the wonderful West and share her experiences with others. You can find more of her work and travel guides at WildBum and her travel account, @trektonowhere