Dana Point, California is a fun beach destination in Southern California that deserves more attention that it gets!
The lovely beachside community of Dana Point is located halfway between Los Angeles and San Diego in Orange County, amongst famous neighbors like Huntington Beach, Newport Beach, and Crystal Cove State Park.
This beautiful small costal city can be easily accessed via Pacific Coast Highway, Highway 1, which passes through the city.
The city is named after author and seaman, Richard Henry Dana, Jr., who wrote a book in 1840 called Two Years Before the Mast. In his book, he described the area including nearby San Juan Capistrano as, "the only romantic spot on the coast."
While I'd have to disagree — so much of the Southern California coast is absolutely stunning! — the name stuck.
The historic core of Dana Point is called Lantern Village. You will notice that many of the streets are named after colored lanterns: blue, golden, amber, and more. This pays homage to the fact that 200 years ago, ships would use colored lanterns to advertise while docked in the natural harbor.
So if you're planning an Orange County getaway from Los Angeles or San Diego, here's what to do in lovely Dana Point!
Best Things to Do in Dana Point
Check into an exquisite hotel for a relaxing escape.
Note: This post contains affiliate links, which earn me a small commission at no extra cost to you if you make a purchase using one of these links. Thank you for supporting this free content!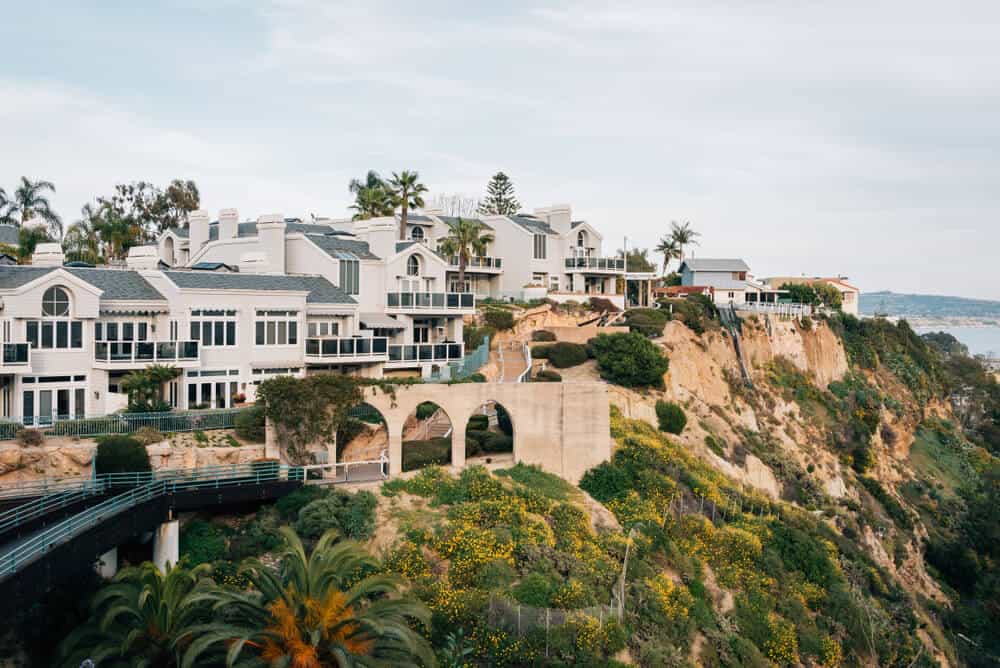 Dana Point offers some wonderful relaxing hotels and inns. For an upscale experience, check out the Ritz-Carlton Laguna Niguel.
This luxury resort sits atop a bluff overlooking the Pacific Ocean with absolutely stunning views. They offer a luxurious spa complete with all sorts of massages and body treatments as well as ocean-view dining.
New to the area is the Waldorf-Astoria Monarch Beach Resort. This five-diamond resort sits on 175 acres near the beach, complete with 7 on-site restaurants, 3 swimming pools, a golf course, an on-site spa, and a private beach. Unique to this property is an outdoor fitness facility, where they offer over 40 fitness classes every week with a fresh ocean breeze.
Another nice place to stay is the Laguna Cliffs Marriott Resort and Spa. This hotel is great for families and all 378 guest rooms have recently been renovated. It sits in the center of Dana Point, close to Doheny State Beach and the nearby harbor.
It's a more reasonable price than some of the other more luxurious hotels in Dana Point, without skimping on excellent amenities like two year-round heating swimming pools, a luxe spa center, and a fitness center.
Schedule a whale watching excursion.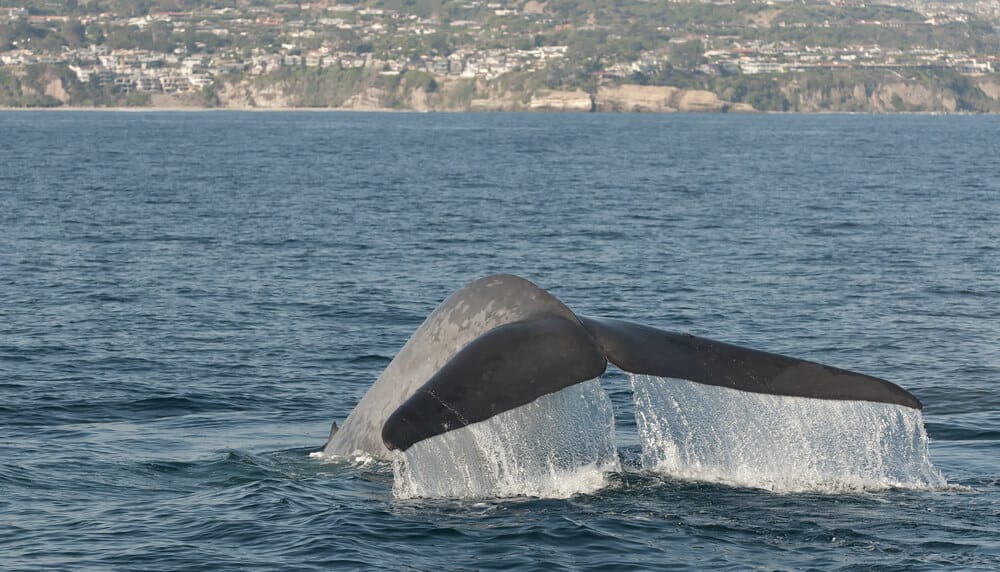 Dana Point is well known as a launching point for whale watching excursions — in fact, the area has been dubbed the "Dolphin and Whale Watching Capital of the World."
Gray whales are commonly sighted in the area November through May and Blue whales are usually seen May through November. Fin whales, Humpbacks and Minke whales can be spotted year-round.
Additionally, dolphins and sea lions are regular inhabitants in the area, and they often pay a visit to whale watchers no matter the time of year.
Every March, Dana Point celebrates its "Festival of Whales." This tradition started nearly 50 years ago as an annual community event.
The festival, which is held during the first two weekends in March, includes ocean-themed activities and presentations emphasizing education and environmental responsibility.
If you are ready to plan an outing, there are two tour companies that operate from the harbor.
Dana Wharf Sportfishing and Whale Watching is one of the most reputable whale watching companies in Dana Point. They started in 1971 as the first whale watching company in Orange County. All their tours are two-hours and are narrated by expert marine naturalists.
Dana Wharf offers a fleet of six boats. They can accommodate small private events, as well as large groups such as outings for students or scouts. If you are bringing the kids, they can get on board for free during the month of December with the purchase of two adult tickets.
The other option is Captain Dave's Dolphin and Whale Watching Safari.
This company is known for offering exclusive underwater glass viewing pods for a unique viewing experience! These pods are featured on their high-speed, high-tech catamaran named Manute'a.
Captain Dave offers a fleet of five boats that can carry from 6 up to 49 people, so you can choose your adventure. They also have a guarantee that if you do not spot any whales or dolphins, you can rebook within a year for free!
Go on a sport fishing adventure.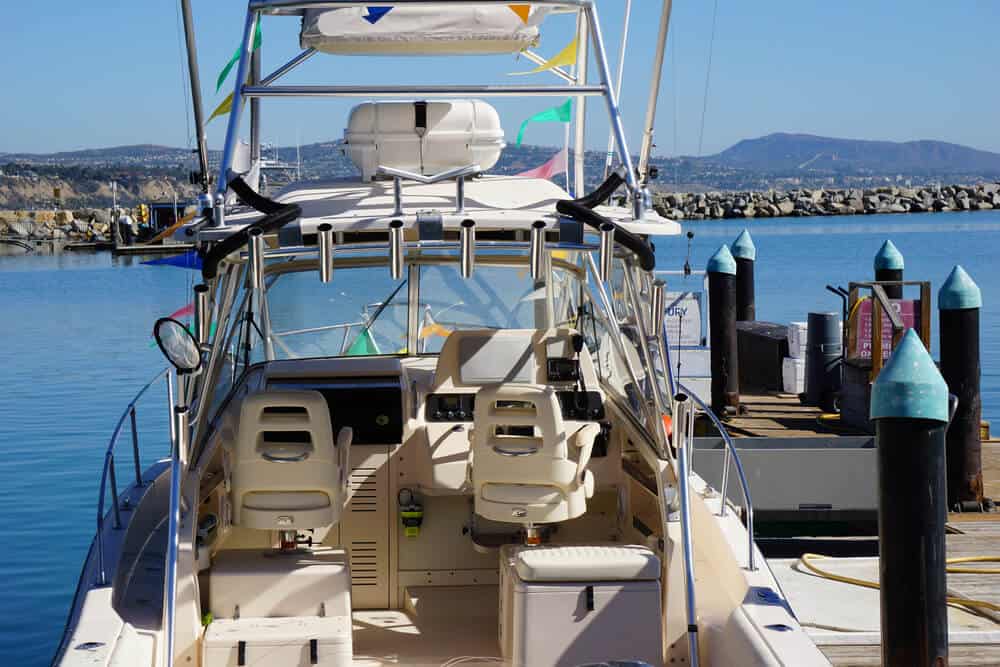 The warm waters off the coast of Dana Point offer great fishing conditions all throughout the year!
Some of the fish that are caught in the area include Bluefin tuna, dorado, sand bass, calico bass, halibut, bonito, halibut, yellowtail, and yellowfin tuna.
If you don't have a private fishing boat, you can charter a boat for an outing. You might want to check out Allwater Charters. Allwater claims to have the most diverse selection of boats in Southern California ranging in length from 20 to 65 feet.
Fishing trips vary from half-day coastal trips to a full-day outing to deeper waters near Catalina and San Clemente islands.
Another company that offers fishing excursions is Dana Point Sportfishing. They specialize in private charters for one to six people.
Dana Point Sportfishing also offers an open party concept. This is for single individuals looking to join a small group. Open party fishing trips are limited to three anglers and target the biggest fish available.
Important Note: The California Department of Fish and Wildlife requires anyone fishing on a boat over the age of 16 must have a fishing license.
Surf like the Beach Boys in Doheny State Beach.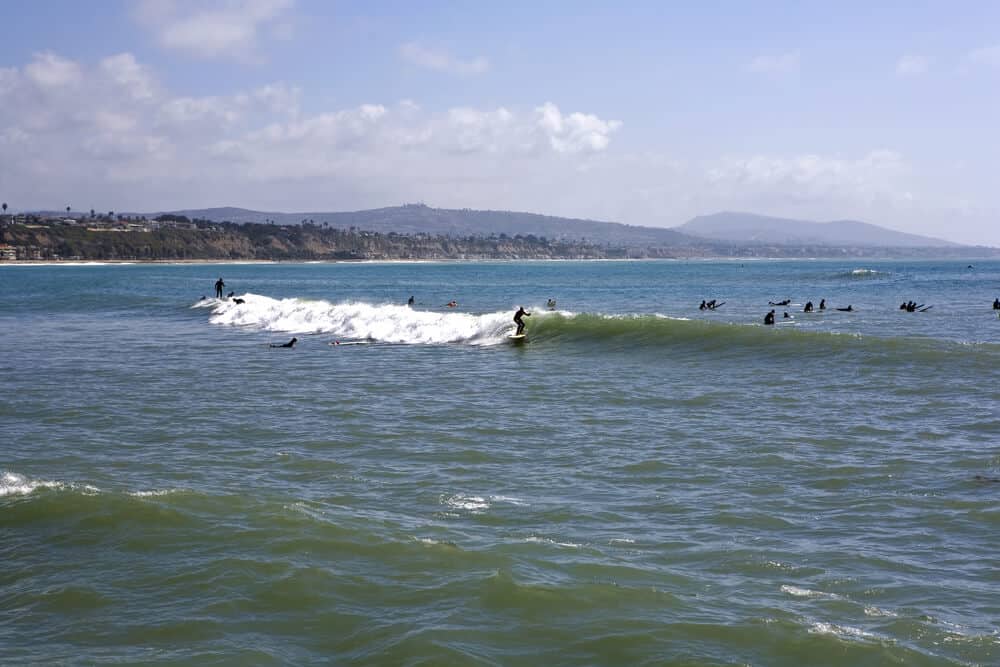 "Catch a wave and you're sitting on top of the world," so go the song lyrics from the famous Beach Boys song! On another famous Beach Boys song, Surfin' Safari, they sing, "They're angling in Laguna in Cerro Azul, they're kicking out in Doheny too."
The Doheny they refer to is actually Doheny State Beach in Dana Point, which is a well-known spot for surfing. In fact, Doheny Beach is known for being one of the best places to learn how to surf in California!
Head to Dana Strands Beach for beautiful waves.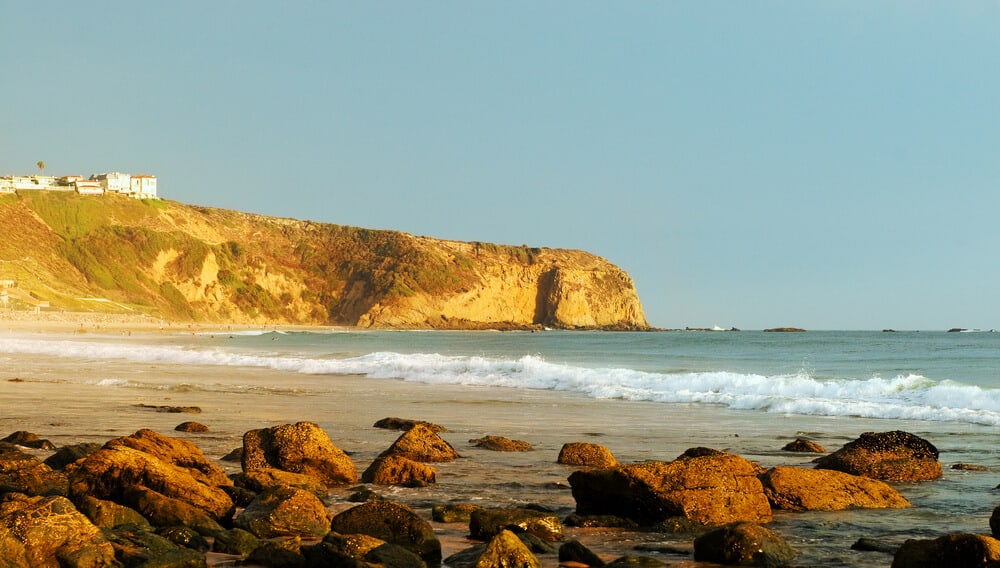 Another spot in Dana Point for tasty waves is Strands Beach, which is a small cove between the point of the headland and Salt Creek Beach.
To get there, you will have to park at the top of the bluff and walk down a stairway to the beach. Once you hit the water, you'll enjoy great waves and stunning views of the coastline.
Watch experienced surfers at Salt Creek.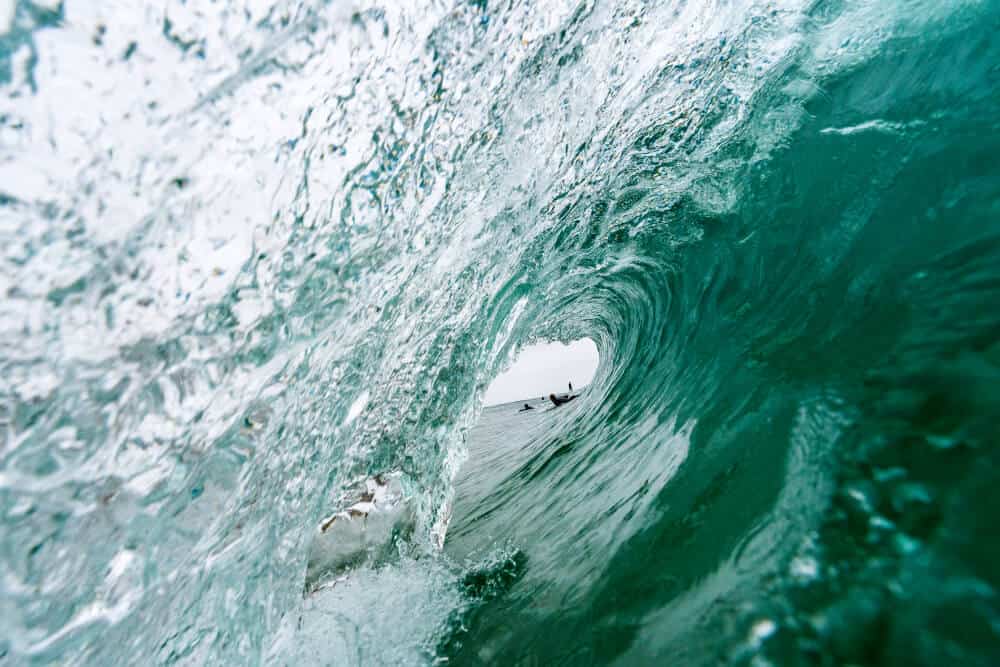 Just north of Strand Beach is Salt Creek. The waves are bigger and better in this location for the more experienced surfers.
Think of it in these terms: Doheny is great for beginners, the Strand for intermediate surfers, and leave Salt Creek for the experts. But that doesn't mean beginners or non-surfers aren't welcome to watch the experts go to town!
You can find Salt Creek off Pacific Coast Highway and Ritz Carlton Drive.
Go for a scenic hike in the Dana Point Headlands.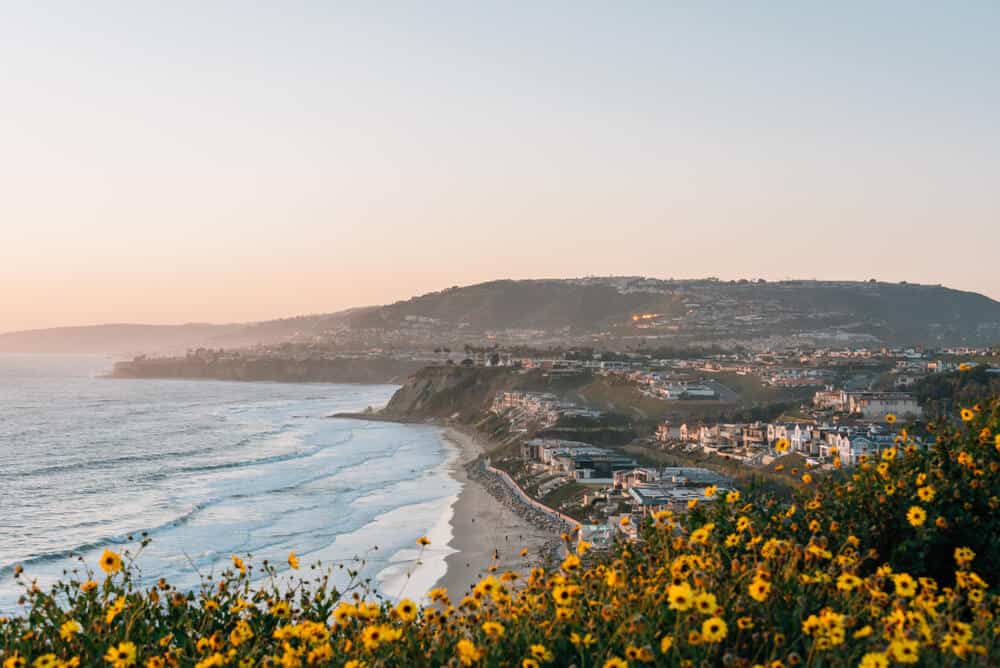 There are several great places to go for a hike in Dana Point, but one of the most beautiful views can be seen along the Dana Point Headlands Conservation Area, with a stunning view over the famous Strand Beach.
This is one of the best spots to catch sunset in Dana Point as well!
Schedule a surfing lesson.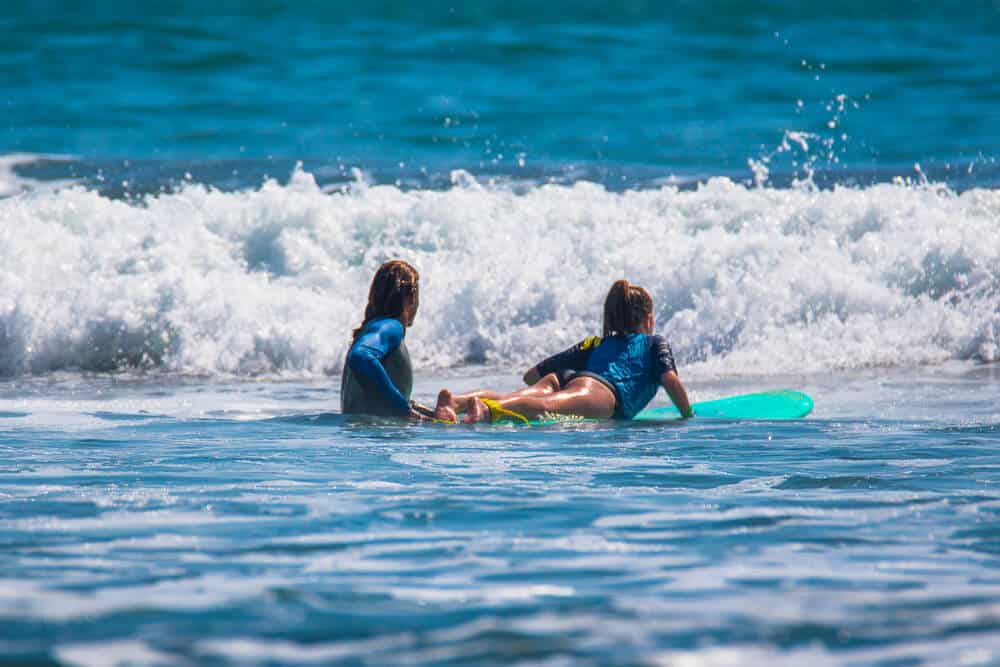 If you are new to surfing, a lesson or two is in order before you even think about trying to hop on a wave.
You may want to contact the Cali Camp Surf School or the Girl in the Curl Surf Shop who can provide lessons for beginners or those in need of a refresh. Rest assured that all instructors are trained in CPR, first aid, and water safety, so you're in good hands.
If you know how to surf but left your board at home, check out the Killer Dana Surf Shop for reasonably-priced rentals. They rent surfboards, as well as paddleboards, bodyboards, and wetsuits.
Dana Point and surfing have had a long and happy relationship. It is the home to many of the first companies that produced products for surfing. The Hobie Surf Shop company started here in 1954 and is still going strong today!
Additionally, the iconic surfer film, Endless Summer was produced in Dana Point. Many say that US surf culture was born here — but people from Pismo Beach, Huntington Beach, and Santa Cruz will surely all beg to disagree!
Try to beat the par at Monarch Beach.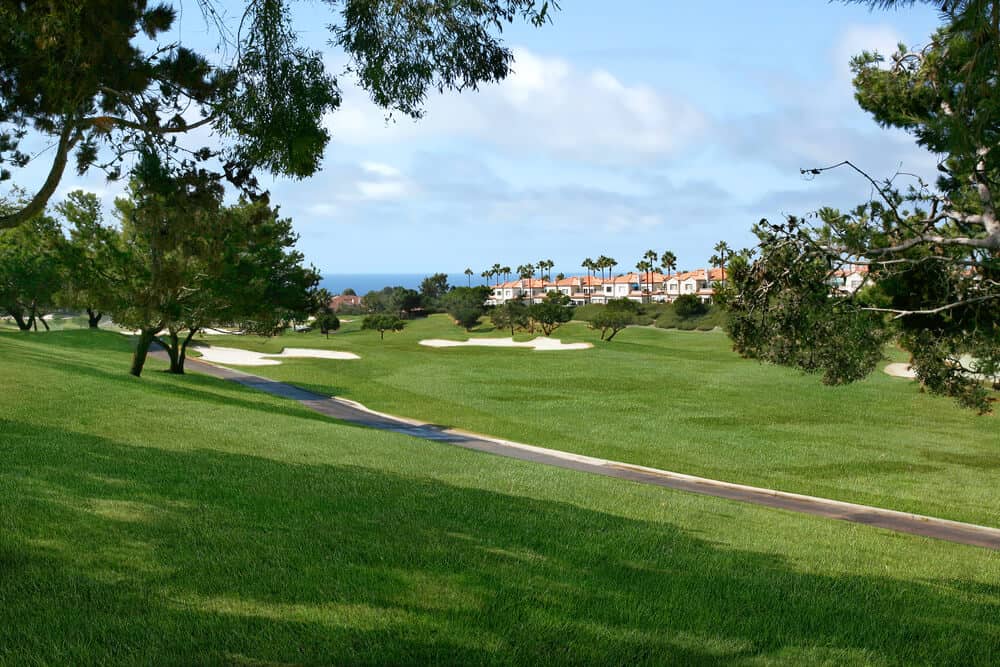 The Monarch Beach Golf Links is a public course, but you will feel like you are at an upscale private property.
This oceanfront course is perched along Monarch Bay and Salt Creek Beach. Besides the magnificent views, you can surf the course on a golf board — a truly unique thing to do in Dana Point.
So what exactly is this? Basically, you can strap your clubs to this electric board and "surf" to each hole. This is called "golf boarding," and it makes you feel like you are snowboarding or surfing between holes!
Another fun option to cruise the links is with a Phat Scooter. You can hook your clubs on the back and motor from hole to hole on this electric bike. It also includes a cooler to carry refreshments.
Walking this scenic course is also encouraged, or you can take a traditional golf cart.
You can book a tee time on the website here.
Learn from the Ocean Institute.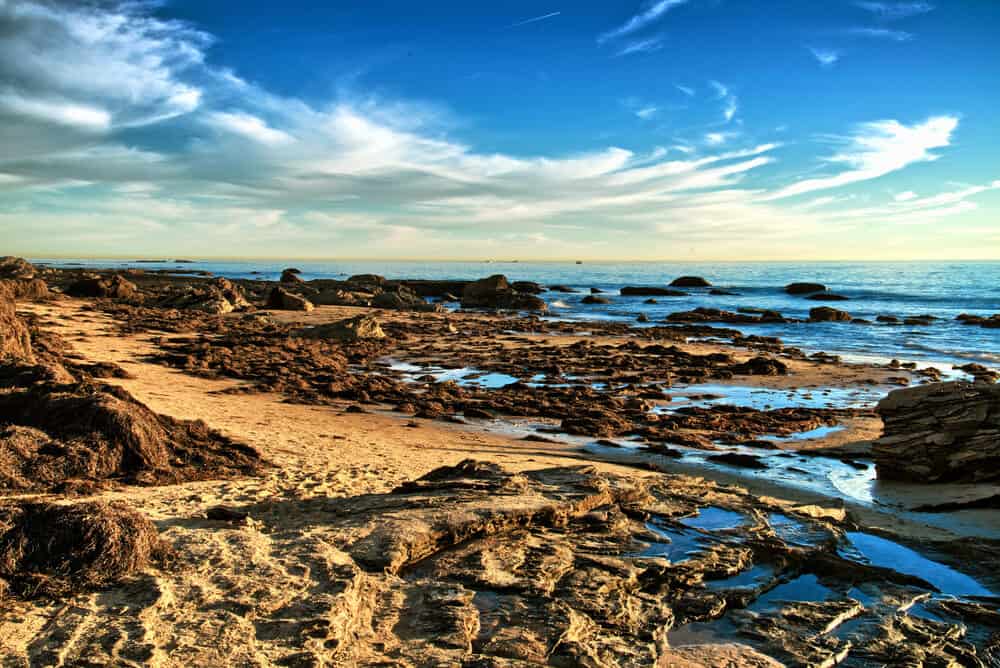 The Ocean Institute is a community based non-profit facility that educates the public about marine science and maritime history. They are located in the Dana Point Harbor adjacent to a marine life conservation area.
Although the Ocean Institute serves mostly students K-12 and educators during the week, the Institute is open to the public on the weekends. For groups of ten or more, you can request a private tour of the facility.
In addition to inside education, they offer two-hour tide pool hikes!
An expert naturalist leads groups through the nearby tide pools in search of sea snails, crabs, starfish, sea urchins, and other interesting finds during the low tide. The winter months are said to be the best times to explore these eco-systems.
For more information, log onto their website.
Enjoy kayak and paddle board adventures.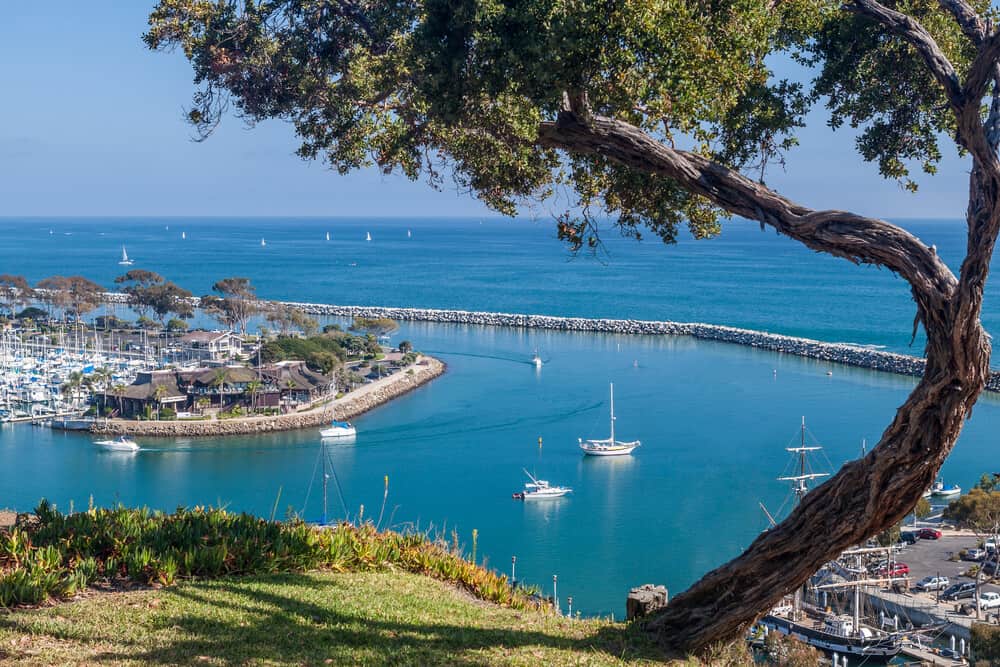 Kayaking and stand-up paddleboarding are two great ways to enjoy the water and get up close to marine life, especially if you're not feeling confident about surfing!
You can rent a kayak or paddleboard to explore on your own, or enjoy a guided tour if you're newer to water sports and want a little hands-on help.
Urban Adventures offers a 3-hour hiking and kayaking tour of Dana Point, which is a great place for beginners to learn the ins and outs of kayaking in Dana Point Harbor. You'll also visit the Ocean Institute and have a chance to chat with the naturalists there.
All experience levels are welcome, though note that if you are traveling with children, they must be 12 or older to participate.
To rent your own kayak, stand-up paddleboard, or jet ski, check out Pure Water Sports in Dana Point.
Equipment can be rented by the hour or by the day. It's best to make reservations in advance to ensure availability during your stay!
Pin This Post on Things to Do in Dana Point!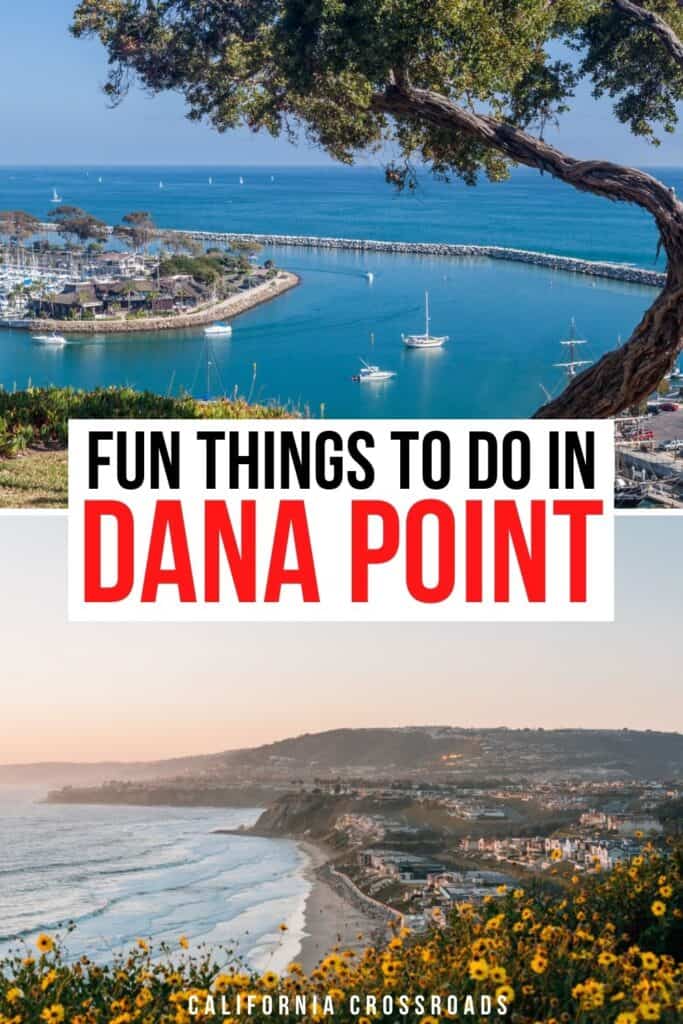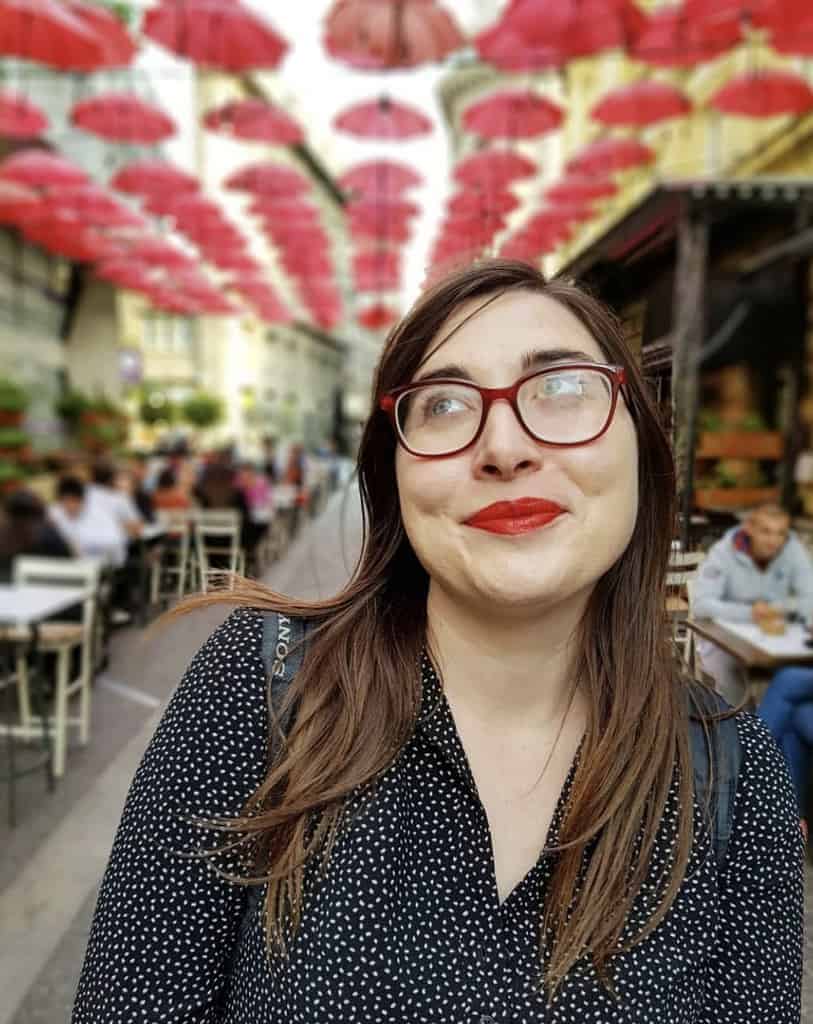 Allison Green is a travel blogger, writer, and podcaster who grew up in the Bay Area of California. She has spent time living in New York, Prague, and Sofia, but has returned to live in the East Bay. She has traveled to 60 countries before the age of 30 while running several digital travel publications. Her writing and podcast have been featured in Forbes, CBC Canada, National Geographic, the Huffington Post, and CNN Arabic, amongst others. She's obsessed with bouldering, houseplants, other people's pets, and anywhere she can see the ocean.