Orange County is home to first-class beaches, incredible nature reserves, and stunning landscapes that emphasize California's intrinsic beauty.
Apart from the cities, theme parks, and developing infrastructure that people often associate with Orange County, the region's fantastic weather and unique environment make the county an enticing destination.
Arguably the best way to experience the county's landscape firsthand is by spending time overnight in campgrounds trickled along the coast and through the state parks.
Camping in Orange County is a great way to do just that. The area offers a number of well-placed campsites, serving as idyllic locations to enjoy California's scenery.
Whether you love the ocean or open space, the campgrounds in Orange County have much to offer! Here are our favorites.
Beach Camping in Orange County
San Onofre Bluffs Campground
Note: This post contains affiliate links, which earn me a small commission at no extra cost to you if you make a purchase using one of these links. Thank you for supporting this free content!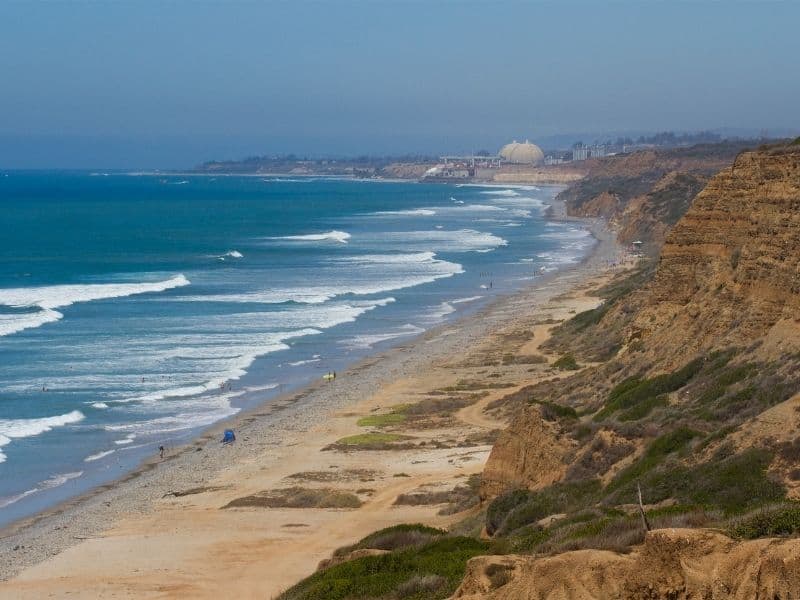 Top-notch campsites line San Onofre State Beach, towards the southern end of Orange County.
With your tent or vehicle perched on the bluffs, you can wake up to the sounds of waves crashing on the coast!
Trestles, Churches, and Trails are a few famous surf breaks along San Onofre's coast, with waves suitable for beginners and experienced athletes.
Apart from being one of the best surf spots in Orange County, San Onofre consists of gorgeous trails, fresh air, and beautiful sights everywhere you look.
With a total of 156 campsites at the San Onofre Bluffs Campground, this area includes facilities such as RV hookups, drinking water, and showers.
The park offers drive-in camping, perfect for parking converted vans and expedition vehicles!
The park is dog-friendly and allows campfires, so you can end your day warming up by the firepit; roasting hot dogs and s'mores is a fitting way to relax after a long day spent in the ocean!
The many trails lining San Onofre State Beach make it a great place to explore. Keep your eye out for native wildlife such as squirrels, birds, and frogs.
Historically, San Onofre State Beach is the site of an ancient sacred village called Panhe, where the Acjachemen people thrived along the coast.
While much of the area has been converted, keeping visitors aware of this history is essential to preserve the sacred space.
San Mateo Campground
San Mateo Campground lies a few miles inland from San Onofre Beach. Groups of up to eight people can set up camp and enjoy the coastal scenery along the PCH.
The campground lies in a secluded area, making it perfect for a weekend getaway from Los Angeles, San Diego, or Orange County!
From the site, hikers can access Trestles Beach by the Nature Trail which connects the campground to the shore.
Moreover, San Mateo Creek flows east of the campground and provides a wetland habitat home to endangered and unique species.
Amenities such as hot indoor showers make the campground very comfortable and pleasant. San Mateo Campground is a well-rounded area, great for discovery!
San Clemente Beach Campgrounds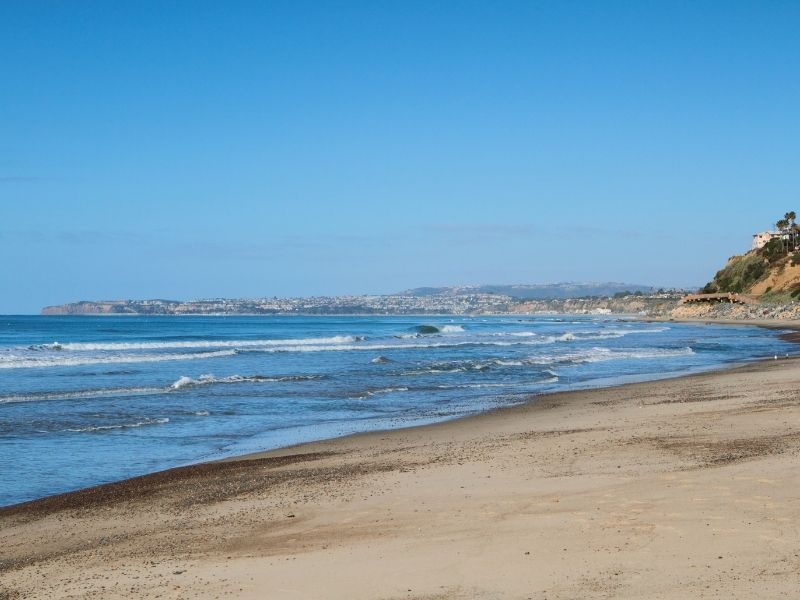 San Clemente State Beach, just north of San Onofre, provides excellent camping areas for large groups of people including essential amenities; spots are available for a standard rate of $40 per night.
Right on the bluffs, this is an optimal location for watching the Pacific Ocean's waves roll in and participating in water sports, the most popular being surfing due to the area's impeccable surf conditions.
Downtown San Clemente, considered the halfway point between San Diego and Los Angeles, epitomizes a small beach town vibe. It is filled with iconic surf shops and locally owned brands.
The town is designed with Spanish Colonial-style architecture, explaining the red roofs and large archways.
The campground is situated on the southern end of the greater San Clemente region, but the area is close enough together that you will get a chance to explore all the town has to offer.
Distinct from the city, the accessible outdoor recreational activities are enough to intrigue visitors. Coastal bluffs and steep mountains create excellent hiking and mountain biking trails.
Trestles Beach, a hot spot for professional surfers, is located an 8-minute drive from the camping area. Whether you surf or enjoy watching the waves, remember to be considerate of locals, as the zone tends to draw in large crowds.
Moro Campground – Crystal Cove State Park
Located in Crystal Cove State Park, Moro Campground includes spots for tent and RV camping, with beach access.
The campsite consists of an upper camping area used for tent camping and a lower area that allows drive-in camping.
Both spots are family-friendly and allow leashed pets. With to die for ocean views, this Orange County campgrounds is a must for visitors and locals alike.
The famous Crystal Cove State Park consists of the Historic District featuring an enclave of 46 vintage beachside cottages, flourishing tide pools, and fascinating sea caves, a change in scenery from Orange County's cities.
The area features one of the largest expanses of open land in OC, with 2,400 acres of backcountry to explore.
Adventure seekers and nature lovers can run and hike in Crystal Cove State Park while staying at Moro Campground and take a dip in the stunning ocean.
With cell service limited in the park, camping in Moro Canyon offers a much-needed chance to unwind and disconnect.
Doheny State Beach Campground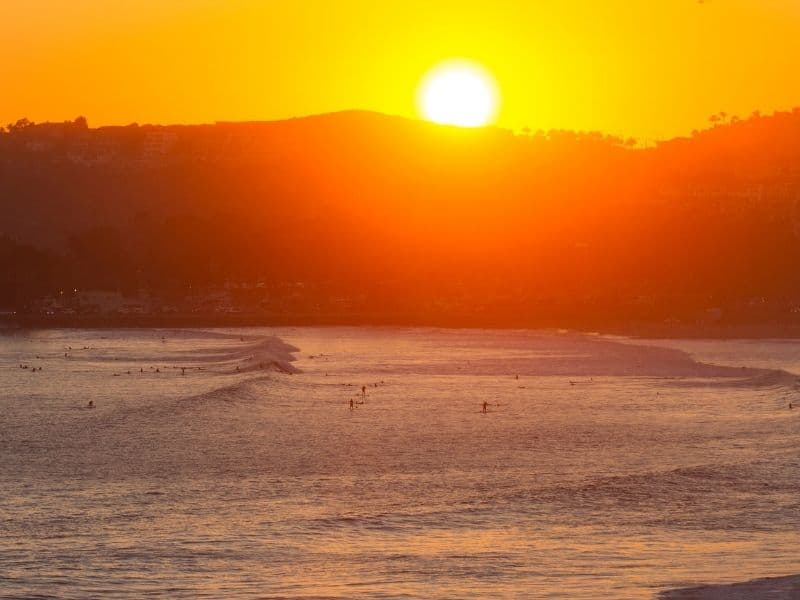 Doheny State Beach, located across Dana Point's harbor, is a family-friendly beach with fields, volleyball courts, and picnic tables.
Doheny and Boneyard are excellent surf spots for beginners and ideal for bringing your whole family to try to catch some waves! In summers, the snack shack serves refreshments and snacks right on the sand.
Across from Doheny Beach, a local yoga studio, iHeartYoga hosts yoga in the park overlooking the coast every morning and sunset.
The campgrounds are walking distance from the town of Dana Point if you are looking to for local dining and shopping options.
To get your caffeine fix and drink coffee like the locals, visit J.C. Bean, a coffee shop with a convenient drive-thru and an assortment of delicious drinks and breakfast items.
It is hard to run out of ways to fill your days while camping in Doheny's campgrounds!
Huntington Beach RV Parks
Visiting Orange County, you will not want to pass up on staying at one of the three beachfront RV campgrounds in Huntington Beach!
Waterfront, Sunset Vista, and Bolsa Chica State Beach RV Parks line the coast of Huntington Beach, nicknamed Surf City, USA.
Unfortunately, tent camping is not allowed in these areas. Nonetheless, if you are lucky enough to have an RV, the sites are designed with RV electric and water hookups, bathrooms, and fire rings.
The spots are steps away from the beach, and you can walk or bike down the bike path to reach downtown Huntington's dining and shopping centers.
Bolsa Chica State Beach is an upbeat area with prime surfing conditions, volleyball courts, and an ecological reserve with a thriving ecosystem. Walk on the trails or down the pier to stay active and entertained on your visit.
The beaches are prime locations for summer bonfires and launching kayaks. Because of its popularity, reservations for summer months go quickly, so make sure to book your sites early.
Forest Camping in Orange County
Blue Jay Campground
Blue Jay Campground in Cleveland National Forest Recreation Area is a lovely place for family camping trips and hiking excursions!
Located off Ortega Highway, Blue Jay Campground offers an authentic wilderness feel, despite its Orange County location.
The campsite is first-come, first-serve, so make sure to get there early on busy weekends to ensure a prime spot. Spend your days hiking on San Juan Trail and venturing to Ortega Falls.
Lake Elsinore is a half-an-hour drive away if you want to venture further inland.
For water-sport lovers and thrill-seekers, the quick trip to the lake is a great chance to engage in activities including fishing, boating, swimming, and paragliding.
Arroyo Campground in O'Neill Regional Park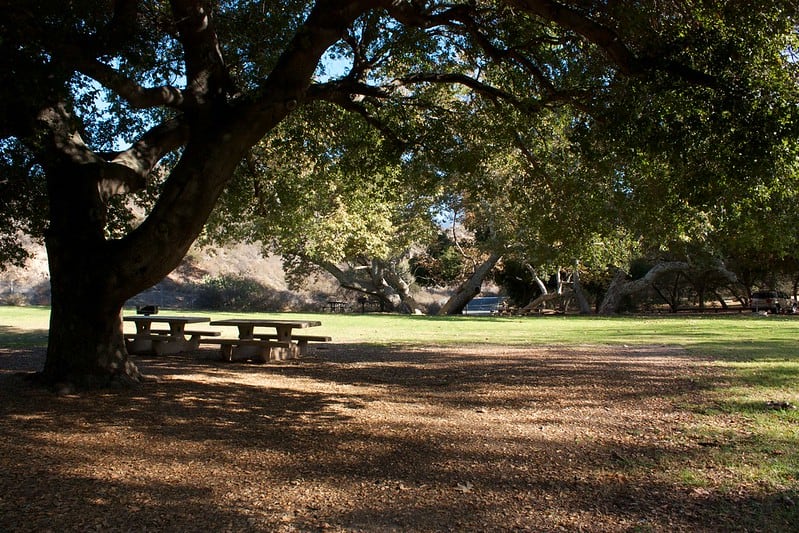 In the heart of Orange County, O'Neill Regional Park includes 4,000 acres of natural land.
Arroyo Campground, situated within the park, is well-designed for mountain biking, hiking, horseback riding, and camping away from traffic and busy streets.
Woodlands, grasslands, and chaparral contribute to the gorgeous native greenery. Photographers enjoy shooting birds and wildlife living amongst the heavily wooded oak and sycamore groves and capturing photos of glimmering stars at night.
With the sky far enough away from city light, stargazing within O'Neill Regional Park is astounding.
The camping fee is $20 a night and well worth it, as the campsite consists of nice bathrooms with hot showers, well-kept picnic tables, horseshoe pits, and more visitor accommodations.
The park has two group camping areas and one equestrian camping area, where horseback riders can ride along the trails.
Ronald W. Casper Wilderness Park
Ronald W. Casper Wilderness Park is a locally loved 8,000-acre natural reserve on the outskirts of San Juan Capistrano.
The three significant campgrounds within Casper's Wilderness Park are Starr Mesa, Live Oak Grove, and Ortega Flats Campground.
The gorgeous trails inside the park follow rivers and sandstone canyons of the Santa Ana Mountains. The wilderness is reminiscent of Orange County's past, with untouched landscapes and adventures through fertile valleys.
Cougars and wildlife live in the preserve, so be sure to leave your pets at home.
To entertain your family, the park hosts various informational activities, including shows in the amphitheater, guided walks, and "Critter Talks" for schools or organizations.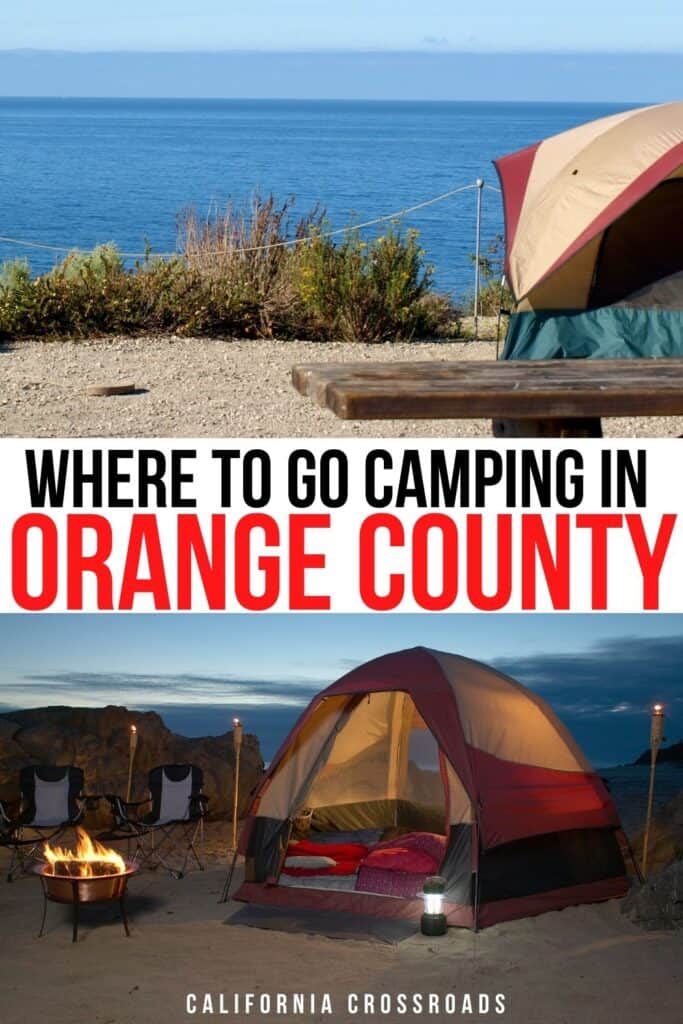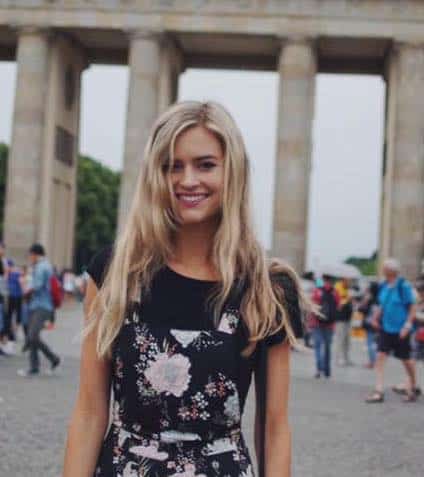 Hannah Morrison is a writer from California who received her Bachelor's Degree in Environmental Studies from the University of California, Santa Barbara. Studying abroad in Germany and Italy sparked Hannah's passion for travel, and she hopes to inspire others to experience all the world has to offer. Along with travel journalism, Hannah enjoys writing sustainability, wellness, and lifestyle content for online and print media.