You don't have to love wine to enjoy your time in Napa Valley…. But it would definitely help!
This two day Napa itinerary is geared towards those very wine-lovers who have spent years of their lives dreaming of the day that they would get to explore the endless rolling vineyards that make up the Napa Valley.
Too much? Okay fine. You don't have to have a passion for wine to enjoy your visit to the valley, but I assure you that after spending two days in Napa, you will find yourself wondering why you didn't visit sooner (and when you can visit again).
And while we are on the topic, yes, the wine is fantastic! Probably even better than you hoped it would be. But there is so much more that Napa Valley has in store for you.
Enjoy outrageously delicious meals curated by highly-acclaimed chefs from around the world. Marvel at how peaceful the Napa River looks as it runs through downtown. Go for a train ride you won't be able to stop talking about for weeks. Fly high above it all to get a bird's eye view of the endless vineyards as the sunrises.
Interested? What if I told you that you could explore it all and then some all within two days?
From finding the best place to rest your head to guiding you to the best attractions to squeeze in between wine tastings, this ultimate two day itinerary for Napa has got you covered.
So sit back and pour yourself a glass of wine to celebrate, because you are about to embark on an amazing adventure through Napa Valley!
Where to Stay for a Weekend in Napa
Note: This post contains affiliate links, which earn me a small commission at no extra cost to you if you make a purchase using one of these links. Thank you for supporting this free content!
With nearly 400 wineries to explore in the Napa Valley, it only makes sense that there is a slew of charming accommodations to rest your head after a busy day of day-drinking and cheese-eating.
Most resorts even offer their own personalized vineyard experience, boast a fine selection of restaurants, and invite guests to indulge in amenities like spa treatments to create the ultimate sense of relaxation.
With that being said, you might find yourself struggling to decide which lovely place to bunker down for the night and although I couldn't rightfully pick one resort that beats the rest, I can definitely help narrow down your search.
Wine Country Inn
For starters, you can't go wrong with spending the night at the Wine Country Inn, which happens to be located in St Helena aka the heart of Napa Valley (think rolling vineyards galore!).
This is the kind of place you go to when you want to escape the worries of everyday life and fully immerse yourself in the wine country. In other words… There are no televisions in the suites.
This can be a deal-breaker for some, but those looking for a romantic getaway or a way to disconnect will fall in love with its cozy rooms and breathtaking patio views.
Not to mention the fact that a stay at this resort comes with complimentary welcome drinks, a gourmet hot breakfast delivered right to your door, and half a bottle of wine waiting for you in your suite's refrigerator.
Just keep in mind that It's not the cheapest place to stay, with an average of about $400 a night on weekdays, but you definitely get all the bang for your buck when it comes to amenities, comfort, and ideal location.
And I mean, let's be real here… This is still a pretty sweet deal compared to some of the other insanely priced luxury resorts in the area!
>> Check availability on Booking.com | Hotels.com | Expedia
Indian Springs Resort
For something a tad bit cheaper but just as nice, you have to check out the Indian Springs Resort.
It stands out amongst the rest thanks to its unique amenities and prime location at the northern edge of the Napa Valley in the small town of Calistoga.
To be fair, the rooms here are not the largest, but with so many on-site activities to enjoy, you probably won't find yourself spending much time in your room anyway when visiting Napa Valley!
There are many wonderful things I can say about this resort, but I will get right to the point.
You won't find another place in Napa Valley where you can soak in mineral-rich hot spring waters (with pools as hot as 104°) while admiring a wide-sweeping mountain range or rejuvenate your skin in a volcanic ash mud bath during your downtime!
>> Check availability on Booking.com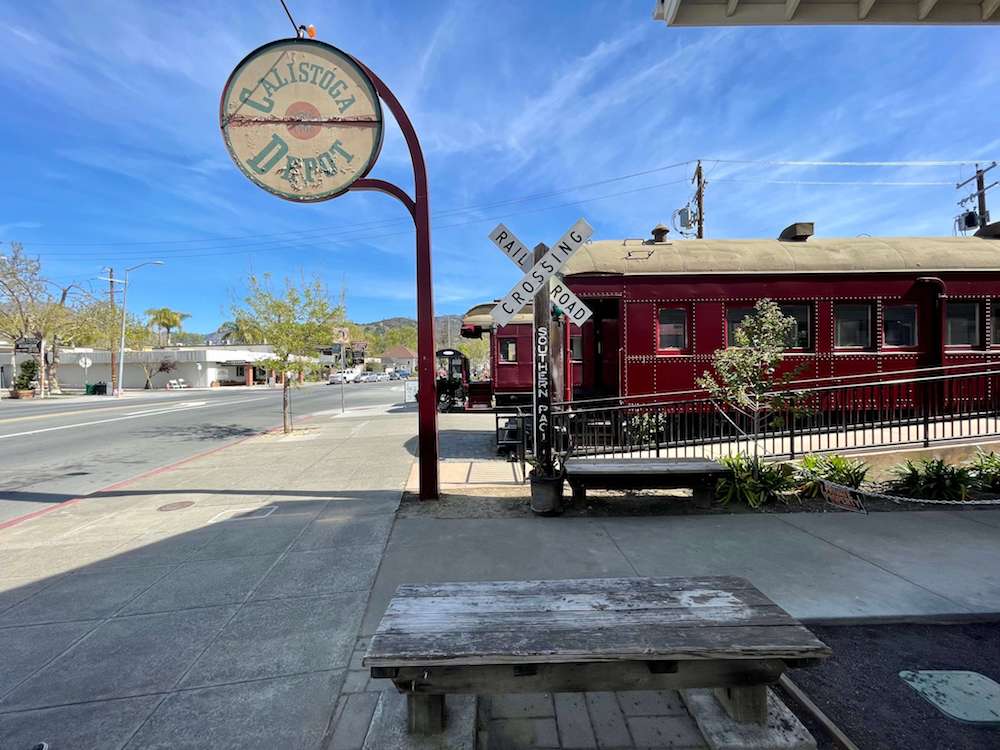 The Silverado Resort
While much of the excitement occurs along State Route 29, many people do not realize that Downtown Napa actually has a second, less-visited road leading up the Valley's northernmost point in Calistoga.
So, if you are hoping to spend the weekend in Napa but aren't very fond of large crowds, you can always venture off the beaten path by taking the Silverado Trail and staying at its namesake resort, The Silverado Resort.
Here you will find all of the same resort luxuries and an abundance of charming, small-town vineyards without the bucket loads of people and frequent traffic jams. Doesn't get much better than that right? Well, it does!
The Silverado Resort offers an unlimited golf experience on its two championship golf courses for any guests staying two or more nights.
Plus, you will have a large variety of dining options right on-site including a market that creates a customized picnic basket that you can take with you on your wine adventures.
>> Check availability on Booking.com | Expedia | Hotels.com
Unique VRBOs
And of course, with the continuous growth of the vacation rental by owner industry, you will have endless options when it comes to unique rentals scattered across the Napa Valley!
There is a plethora of affordable accommodations right in the heart of Downtown. There are plenty of your typical, cozy guesthouses, but you'll also find some pretty unique options like cottages and bungalows along the way.
Napa Main Street Cottage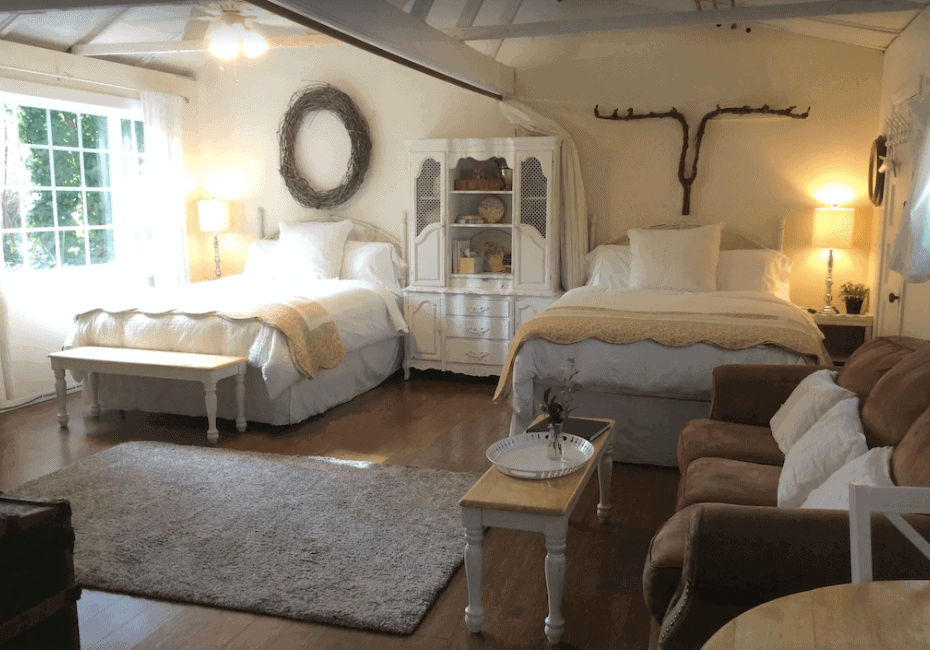 This spacious cottage is a great pick for a small family or a group of two couples who are in the market for a cozy vacation.
The interior of the house is compact, but packs everything you might need – the bedding is very comfortable, and there's more than enough space to get around.
The always-welcome combination of white and wooden textures is very eye-catching, and you can relax by exploring the farmhouse property or by enjoying a drink under the canopy or by the fire pit.
The cottage's location is great – because it's on Main Street, guests will be located only a mile from the downtown Napa area and will have quick access to buses that take them around the Bay Area.
St. Helena House with Pool & Poolhouse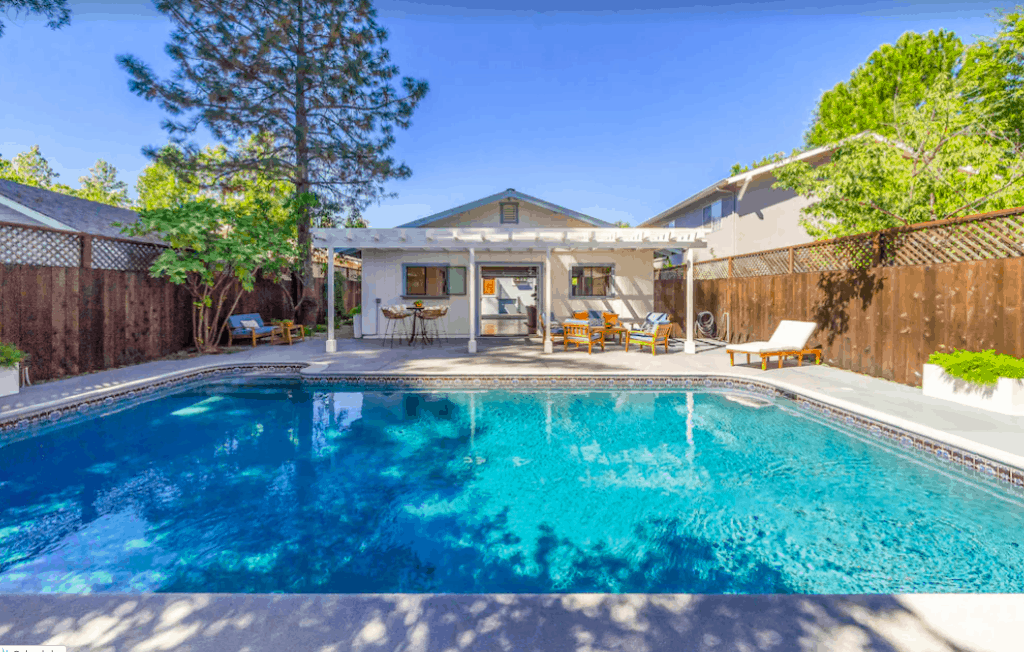 For a gorgeous house (with separate poolhouse) right in the heart of Napa's St. Helena, this VRBO is the way to go!
There's so much room to spread out so it's perfect for a group who wants to share an affordable place to stay but each with their own room and privacy.
The house's interiors are beautiful, clean, and colorful as the entire property has been recently remodeled.
Plus, the pool is great on hot Napa summer days, which can occasionally soar above 100 degrees — sometimes as high as 115 in St. Helena!
>> Book this St. Helena VRBO here!
Day One of Your Weekend in Napa Itinerary
Enjoy an early morning brunch.
So you have officially made it to Napa Valley and need to fill up on a hearty breakfast to ensure that you can spend the remainder of the day sipping wine — without stumbling your way back to your bed.
The good news is that there are so many tasty breakfast joints in the area! The even better news is that Boon Fly Cafe starts serving up brunch at 7 AM so you can get an early start to your day, if you're an early riser!
You will have a field day exploring Boon Fly Cafe's extensive menu and there really isn't a better way to start your day than biting into one of the cafe's signature donuts, so this is why it easily claims the title as your first meal in Napa!
Get a breakfast flatbread, a classic plate of chicken and waffles, or jump right over to an Akaushi Kobe Beef Burger if you want something more lunch-y. The choice is yours!
Just do yourself a favor and indulge in one of the cafe's unique cocktails like the Boon Fly's Spicy Bacon Bloody Mary or the Blood Orange Daiquiri. When in Napa, right?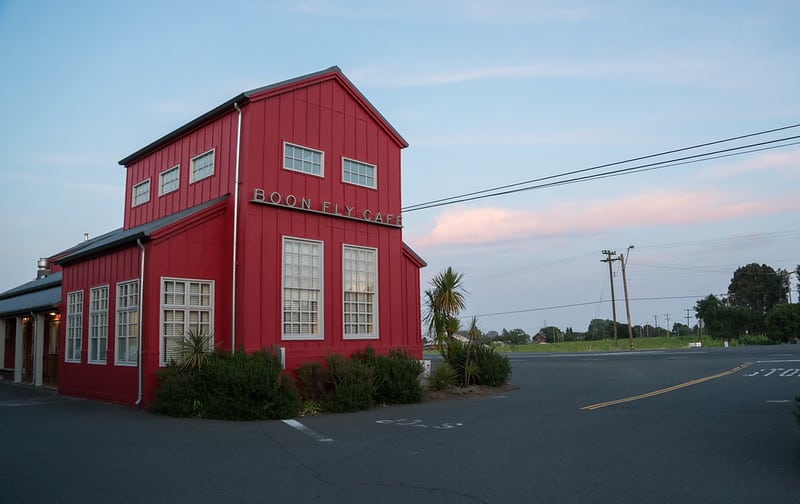 Go for a bike ride along the Napa River.
After you have stuffed your face, head over to Enjoy Napa Valley's rental station where you can have your pick between bikes, paddleboards, and kayaks for a fun way to explore the Napa River!
Running right through the heart of Downtown, I couldn't think of a better way to take in the sights (while also burning off some of the calories from breakfast) than going for a leisurely ride along the water.
The rentals run by the hour and you have a busy day ahead of you, so just make sure to limit yourself to about an hour or two.
You may find yourself struggling to pull away from this amazing experience, but I promise you that it only gets better from here!
As excitingly beautiful as the downtown area is, it is only the starting point to a day filled with adventure (and wine).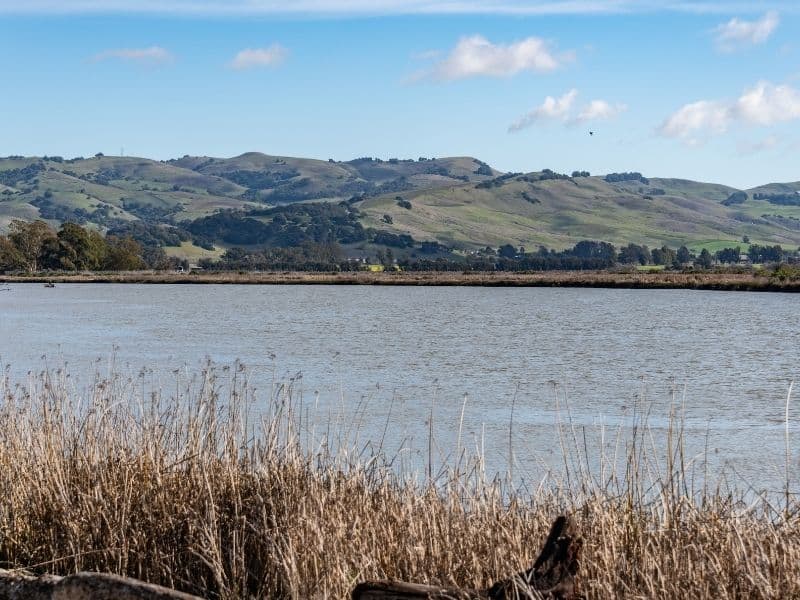 Hop aboard the Napa Valley Wine Train.
This brings me to one of the most popular attractions in Napa, the Napa Valley Wine Train, and it departs from the station promptly at 11:30 AM.
Try to get there about an hour ahead of time to make the experience as stress-free as possible.
From here you will embark on a one-of-a-kind experience through the rolling vineyards of the Napa Valley while enjoying a tasty meal that has been carefully put together by the train's resident chef.
But before you run out the door, you should know that there are multiple tours to choose from, and the afternoon wine train tour is the best suited for this particular Napa itinerary!
The best way to experience the Napa Valley wine train is with an afternoon tour with a gourmet lunch. It's cheaper than dinner and more scenic and allows you time to enjoy Napa in the evening.
And don't you worry… You'll still have plenty of time on this trip to go check out those picturesque vineyards that had your eyes glued to the train window. You'll just have to wait until tomorrow!
The train returns to the station roughly around 2:30 PM and those pesky wineries close their doors by 4 PM, so as tempting as it may be to head right for the vineyards, you are best waiting it out until tomorrow so that you can get the full wine tour experience.
Pro Tip: Although the wineries close for tastings, their wine shops stay open an hour later. So, grab yourself a bottle of wine if you want to take back to your room for a late-night sipping session of your own!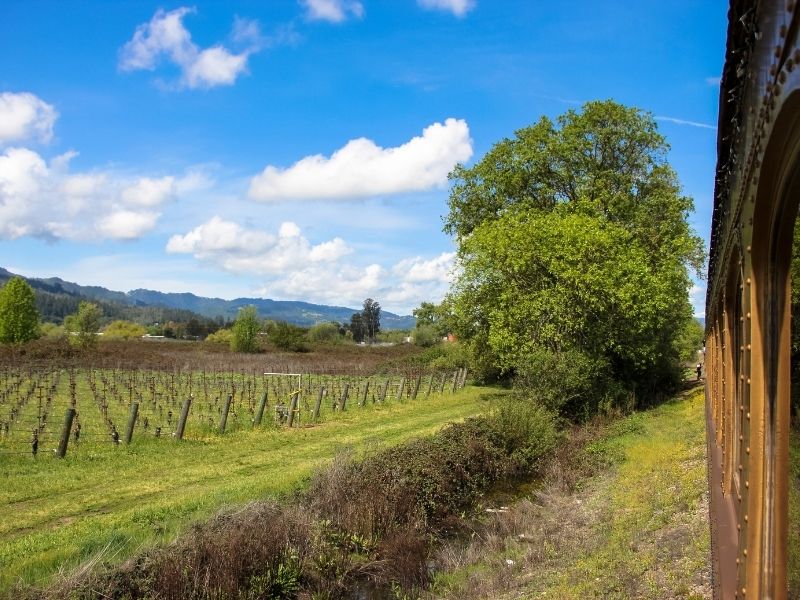 Explore some of Napa Valley's natural beauty.
With that being said, it is time to stretch your legs and prepare yourself for the vineyard tours that await you tomorrow.
This brings us to your next activity: a scenic hike. And yes, I came prepared with a few options to appeal to all experience levels.
Option one: Go for a leisurely stroll amongst Westwood Hills' three miles of walking trails and bask in the natural beauty of this peaceful haven. The area is made up of picturesque oak trees, meadows filled with wildflowers, and benches to sit back while you take it all in.
Option two: Venture through the towering coastal redwood trees and walk along a running creek at Bothe-Napa Valley State Park. The park is made up of over 10 miles of easy to moderate hiking trails, so you can easily spend the entire afternoon exploring this beautiful place.
Option three: For the people who don't consider it a hike unless it gets your heart racing, this one is for you. Skyline Regional Park offers visitors over 25 miles of intertwining trails with challenging hiking options that lead up to Lake Marie and provide breathtaking views of the surrounding area (Picture the twinkling waters of the San Francisco Bay and towering giants like Mount Diablo!).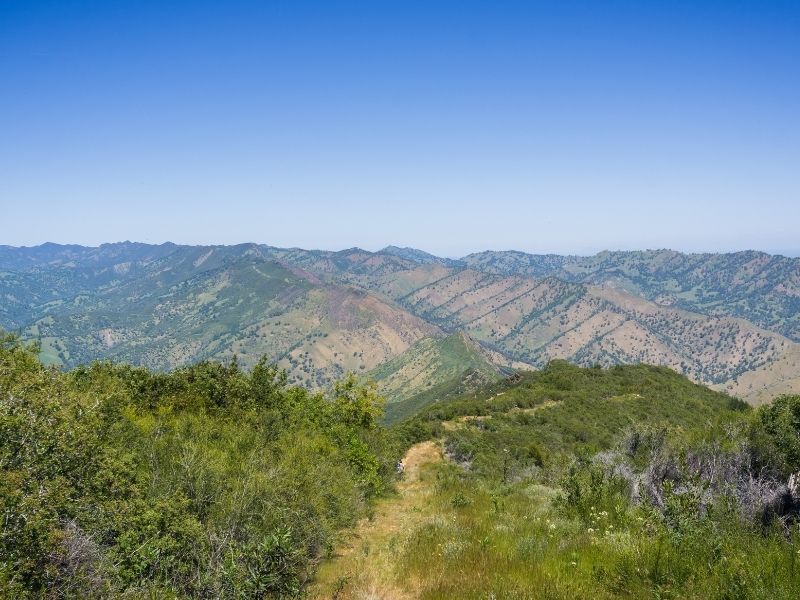 Eat like a local at Mustards Grill.
After you have worked up an appetite, it is time to hit up Mustards Grill for dinner.
This restaurant has been stealing hearts since 1983 and, like a bottle of fine wine, has only gotten better with age!
From the vibrant gardens filled with flowers that give the restaurant its name to the constantly changing menu that manages to be a hit every time, it is impossible to not enjoy your time here.
When the weather is nice, you can take your dining experience outside so you can admire the extensive gardens while you munch on seafood tostadas or the famous Mongolian pork chop.
Once you finish dinner, you can explore the gardens to see where the restaurant grows most of its produce, but just make sure you don't stay out too late because you have an early start tomorrow!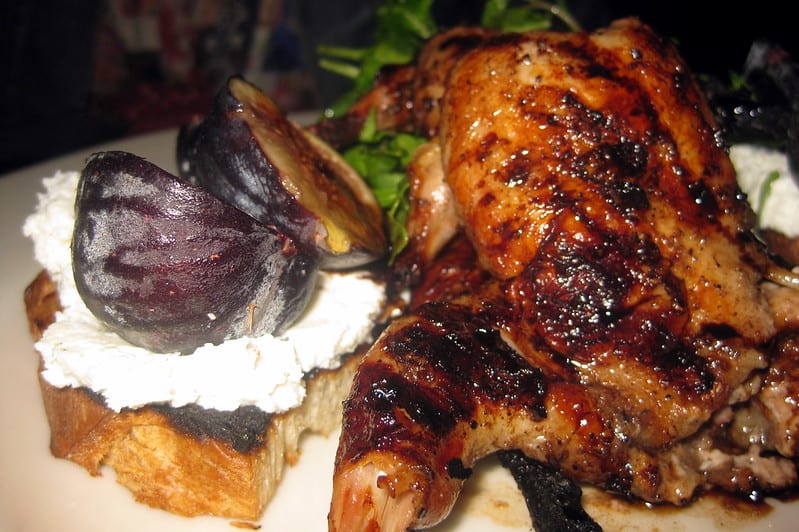 Day One of Your Weekend in Napa Itinerary
Watch the sunrise over Napa Valley in a hot air balloon.
Late risers beware… One of Napa Valley's most breathtaking attractions will have you up and moving before the crack of dawn!
So you may start your morning dragging your feet and dreaming of a strong cup of coffee, but it won't take long before you become wide-eyed and giddy about the sights.
Flying in a hot air balloon should be on everybody's bucket list and when you throw in the wide sweeping views of the valley, the sun rising above rolling vineyards, and the fog lifting off of luxury estates, it makes waking up at five in the morning a little easier.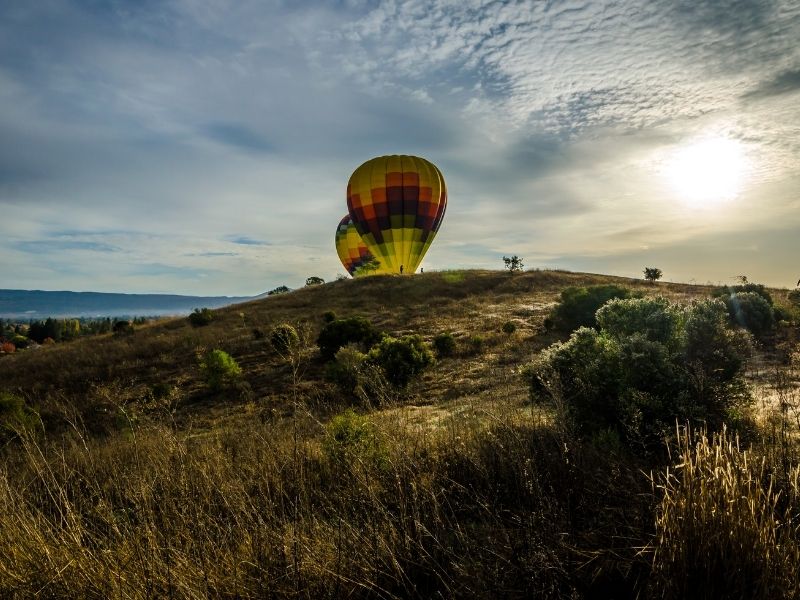 Since the sunrises at different times throughout the year, your best bet for a later slumber will be with a winter visit when boarding time reaches its latest at 6:30 AM.
But for the many people who flock here in the summer months, (and I mean how could you not? The weather is just perfect!) your day will begin at 5 AM sharp and get better with each passing minute.
I won't give you too many details as it truly is a wonderful surprise that awaits you, but I will say that you should definitely bring a sweater. You'll thank me later!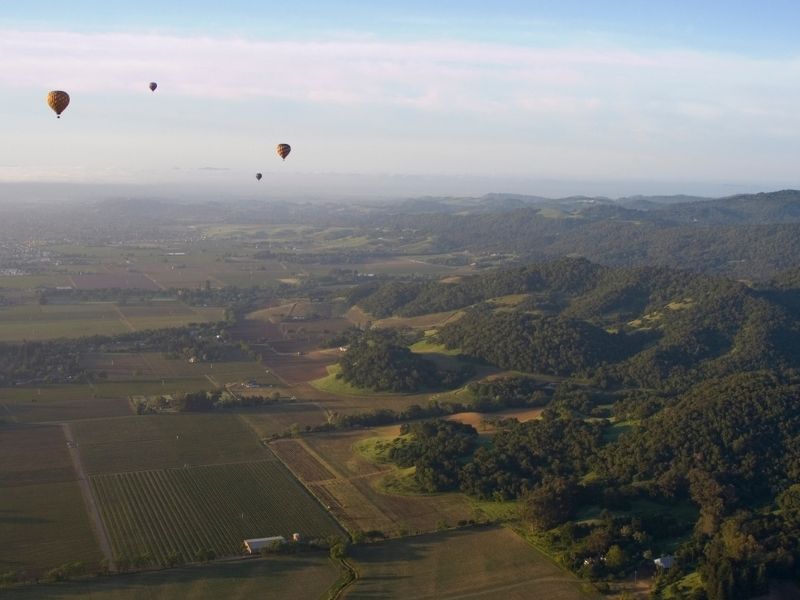 Indulge in a luxurious breakfast buffet.
After experiencing this one-of-a-kind attraction, it will be a difficult task to keep the amazement alive.
The good news is that Brix serves up the most extravagant brunch buffet in the area and you are headed there next!
There is something for everyone to enjoy at Brix and you are guaranteed to walk out of there with a full stomach.
Now before you faint at Brix's $40 price tag, you have to remember two things. One, this buffet has it all from a seafood bar to an omelet station and everything in between (think peach-stuffed brioche French toast and classic eggs benedict).
Two, you are in Napa Valley so you might as well go all out!
Plus, it has the most gorgeous gardens which are perfect for a morning stroll.
And while you are chowing down on everything you could fit on your plate(s), you can take in the beautiful view of some of the rolling vineyards you'll be exploring later in the day.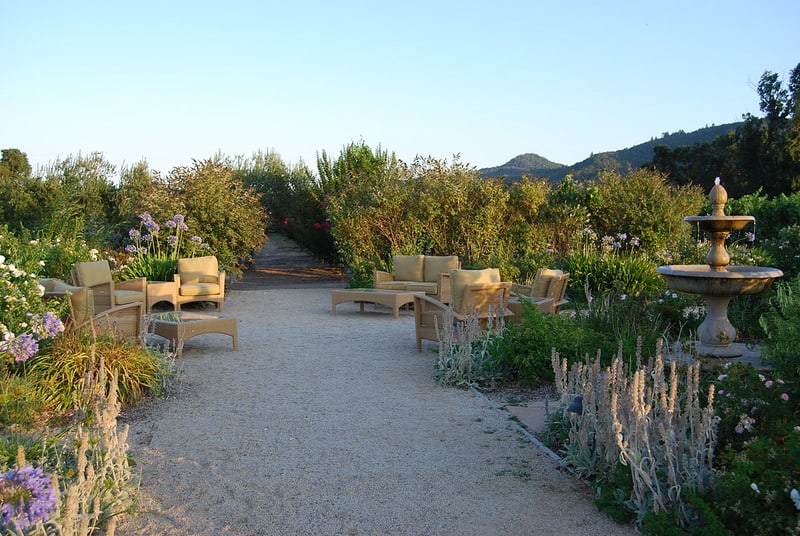 Check out local art at the Napa Valley Museum.
With that being said, it is time to dive into some Napa Valley history before you start an afternoon of venturing (aka drinking) through the valley.
The museums here are charmingly small, so you can spend a few hours exploring while you digest the insane amount of food you just ate at Brix without feeling like you are cutting it close to wine o'clock.
There are quite a few unique museums to choose from but the Napa Valley Museum in Yountville is a classic. So if you only have time to stop at one, this is the place to go.
Broken down into three beautiful galleries, the museum showcases over 15,000 artifacts native to the valley, a revolving door of local artists' work, and ever-changing exhibitions that focus on major events in the area.
Just make sure you have on your drinking pants before you go because Yountville also happens to be the best starting point to explore some of those wineries you haven't stopped hearing about.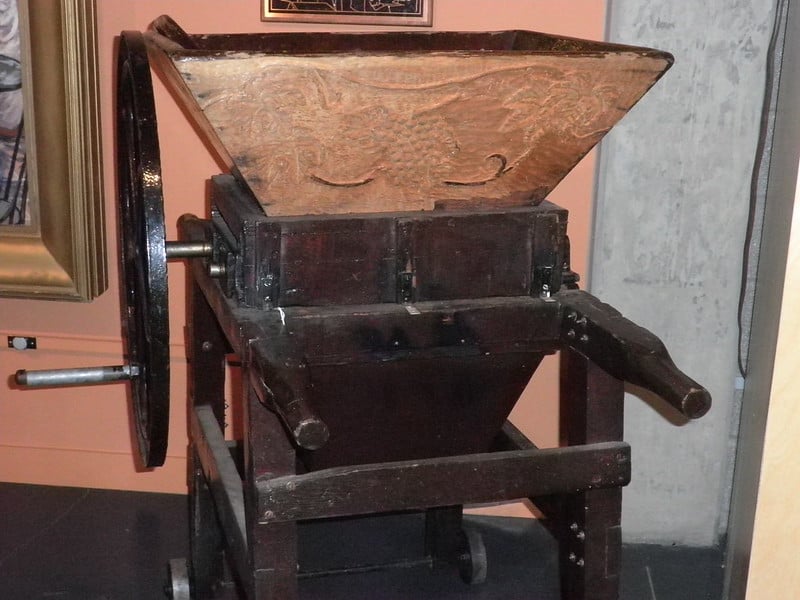 Sip on champagne.
When most people think of Napa Valley, champagne doesn't usually come to mind. But it should!
Napa Valley produces some of the finest champagnes (okay, technically sparkling wines) in the world and some of the very best can only be purchased at the vineyards themselves!
And if that isn't enough to make you feel like you have just discovered something special, wait until you see the breathtaking grounds of Chandon.
This winery goes above and beyond to give its guests the VIP experience and considering its sense of luxury, offers some pretty sweet deals when it comes to wine tasting tours.
Not to mention some of the winery's other experiences like the Chandon Picnic and Summer Cabana for people looking to take things up a notch.
All of the tours come with the option for culinary add-ons and tasty ones at that, but just make sure to save room for the amazing lunch you will be having afterward.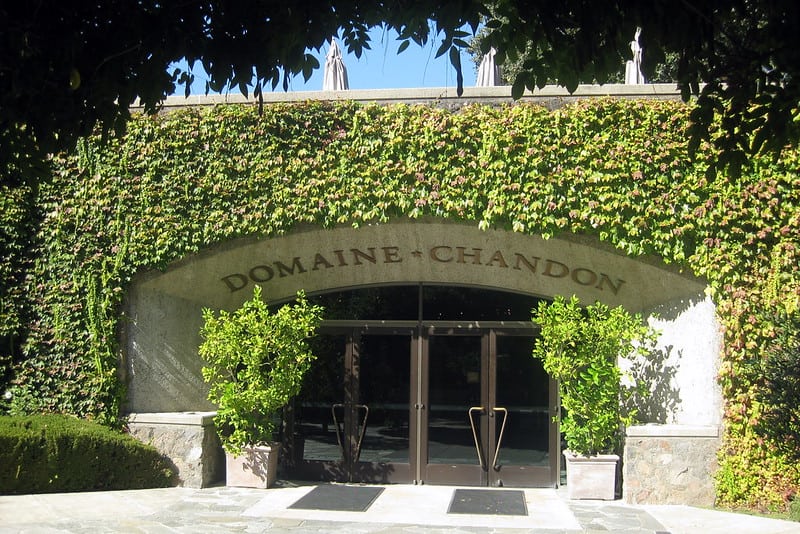 NOTE: We included our three favorite Napa wineries so you can do a self-guided tour at your own leisure, but this assumes you have a designated driver or have hired a car service! If you don't have someone who can drive (3 wine tastings in a day will definitely impair your driving!), you should opt for a wine tour or cut one or two of the wineries on this Napa itinerary.

If traveling with a larger group, I suggest hiring transportation. This affordable Napa limo or bus service includes tastings at 4-5 vineyards (including Chandon!) over the span of 6 hours. Note that tasting fees are not included.

You can also book a fully-customizable, concierge service private wine tasting tour including pick-up and drop-off. This is perfect for groups of four or fewer people who want to custom-select their wine tasting experience, and not have to worry about driving. Book it online here.

If traveling solo or in a smaller group, I suggest joining a small group tour! This wine tour focuses on small boutique wineries and gets you a bit off-the-beaten-path of the Napa wine scene. Book it online here. Again, tasting fees are not included.
Enjoy a farm-fresh meal at Oakville Grocery.
I could go on forever describing the many wonderful things that are waiting for you at Oakville Grocery, but you really have to see it to believe it.
But for starters, throw away everything you think you know about grocery stores because Oakville Grocery is truly one-of-a-kind. Yes, you can buy produce, meats, cheeses, snacks, and wine (all locally sourced I might add) but there is so much more to offer than that.
Order yourself a hot sandwich or a wood-fired pizza and head over to the dining hall with its high ceilings and sparkling chandeliers or the outdoor patio that screams charm and relaxation.
But wait, there's more: Oakville has what could ultimately be summed up as the wine version of a fountain soda machine and it provides guests with a perfect pour every time. Prepare to be overwhelmed by the 50+ choices.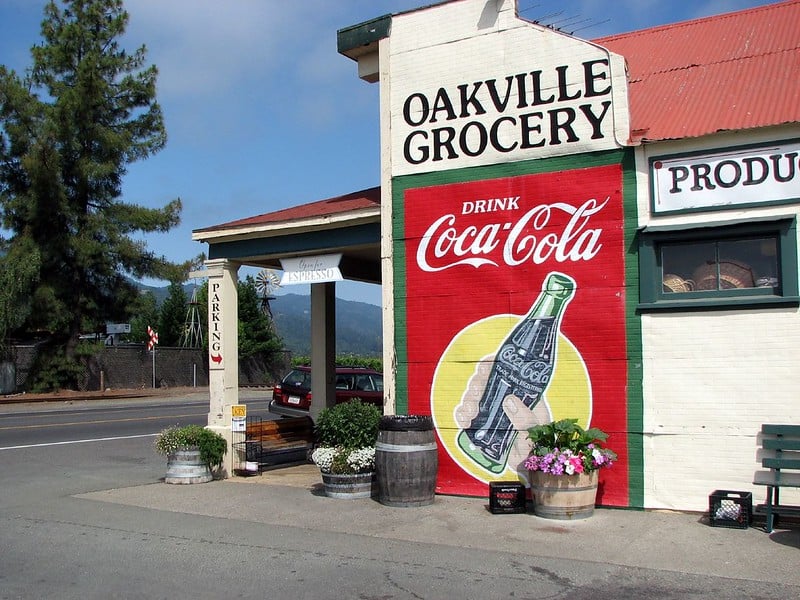 Treat yourself to a wine tasting at Robert Mondavi.
Once you find the strength to pull yourself away from Oakville Grocery, it is time to head over to one of the most popular wineries in the valley.
There is a good chance that you are already familiar with Mondavi as this famous winery has spread its roots across the country, but no bottle of wine that you can buy at your local liquor store will compare to the extraordinary experience you will have here!
So do yourself a favor and splurge on the Kalon Reserve Tasting where you can sip on all of the best Mondavi has to offer while you take in the breathtaking views of the rolling vineyards that surround you.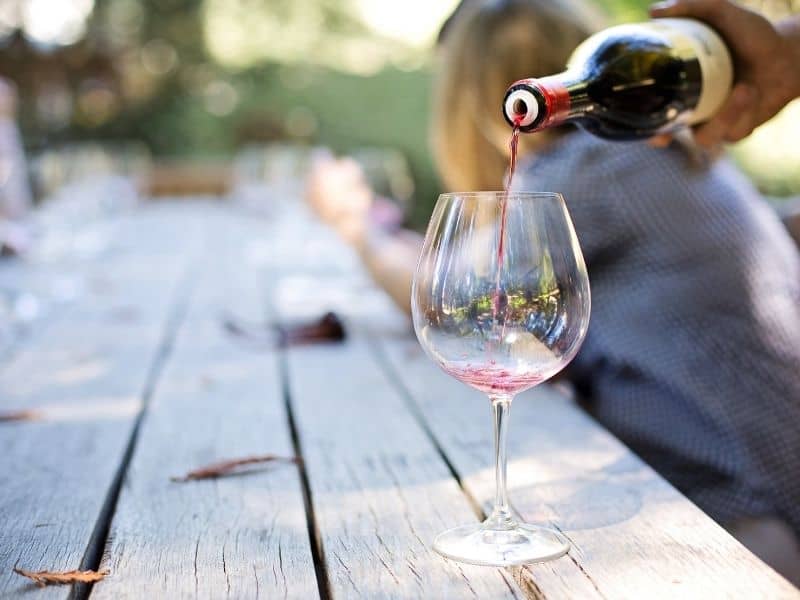 Explore V. Sattui's underground wine cellars.
Up next on your tour around wine country is V. Sattui and there are a variety of ways you can explore this spectacular place, but the wine cellar tour is definitely the best way to get the full experience.
But who is to say that you can't treat yourself to some of the tasty snacks at the Artisan Deli, kick back at one of the picnic tables, and take in the beautiful views after soaking in the history and sipping fine wines on your cellar tour.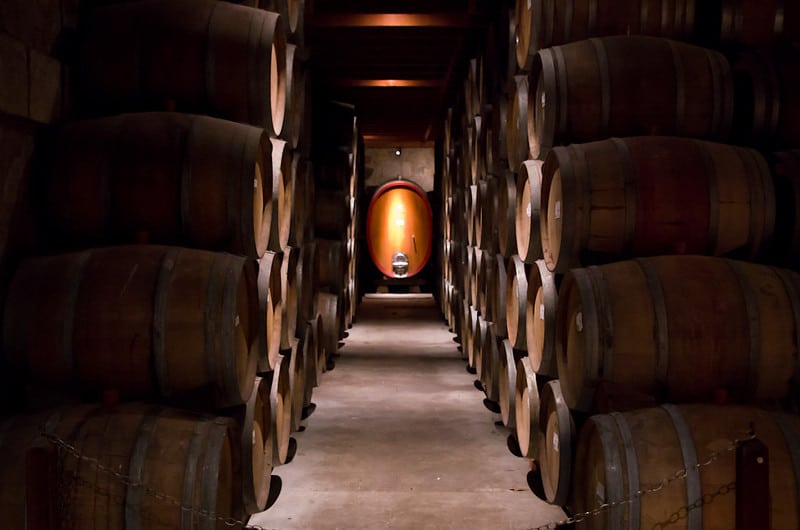 Try some French cuisine at Angèle Restaurant & Bar.
It is only right that you end your tour of Napa Valley in style and what better way to do it than by having a gourmet dinner at Angèle Restaurant & Bar.
Treat your tastebuds to a rollercoaster ride of flavor as their highly acclaimed chef blends French cuisine with Napa Valley style.
Sit out on the patio while you admire the views of the Napa River and reflect on the amazing time you have had in the valley. Mingle with some of the locals who just can't get enough of the place over a glass of wine or a crafted cocktail.
Every aspect of this place is a dream come true and it's even more impressive in person!
Just make sure you set up reservations in advance because if you couldn't tell already, this place is a real crowd-pleaser.
(And do yourself a favor by requesting a table outside. Wait the extra few minutes. It will be worth it.)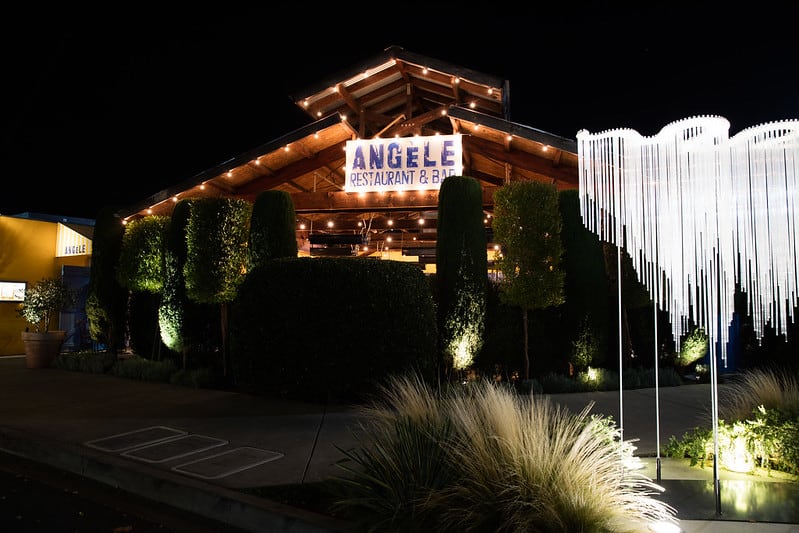 Listen to live music at JaM Cellars.
You'll find JaM Cellars right around the corner, so you won't have to waste any time getting to your final destination. It is nearly impossible to miss but when in doubt, follow the sounds of live music.
The moment you walk through the doors, you are welcomed by a laid-back atmosphere filled with comfy leather couches, musical accents, a fine collection of vinyls, and walls lined with vintage Rolling Stone magazines.
When the studio isn't hosting the latest trending local band on their main stage, they offer other fun ways to unwind like their movie tribute nights and vinyl JaM sessions. So there is never a bad night to kick back, JaM out, and order a flight of wine. Enjoy!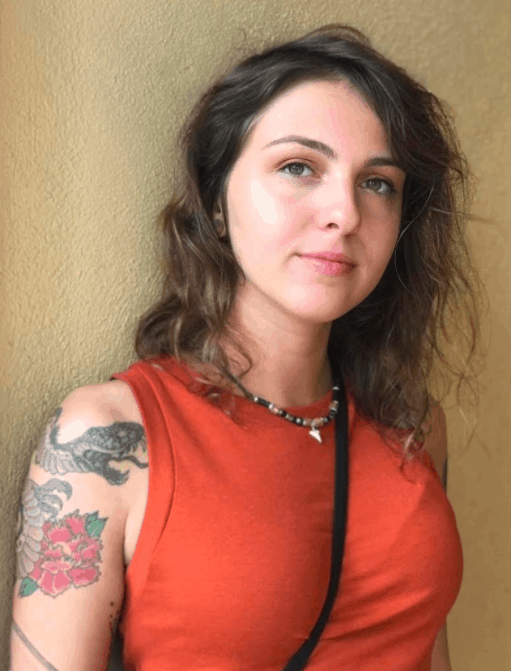 Nicole is a freelance travel writer who lives in Upstate NY, but her heart lies in the beautiful state of California. She loves to travel to new destinations, eat at all the best local restaurants and explore all the world has to offer. Her favorite place is just about anywhere where snow-peaked mountains can be seen in the distance.