When most people envision spending a weekend in California's wine country, their mind goes straight to the Napa Valley.
While there is plenty there to enjoy, Paso Robles has just as much to offer (if not more!).
Although I can't say that you will escape crowd-free, you will have way more wiggle room in terms of scoring some alone time amongst the rolling hills.
And in all actuality, Paso Robles has nearly double the variety of wine that Napa Valley has to offer, and boasts over one hundred acres more than its more popular alternative!
With that in mind, Paso Robles should be at the very top of your list when it comes to visiting wine country and I already have the perfect weekend in Paso Robles planned out for you!
Where to Stay for Your Weekend in Paso Robles
Note: This post contains affiliate links, which earn me a small commission at no extra cost to you if you make a purchase using one of these links. Thank you for supporting this free content!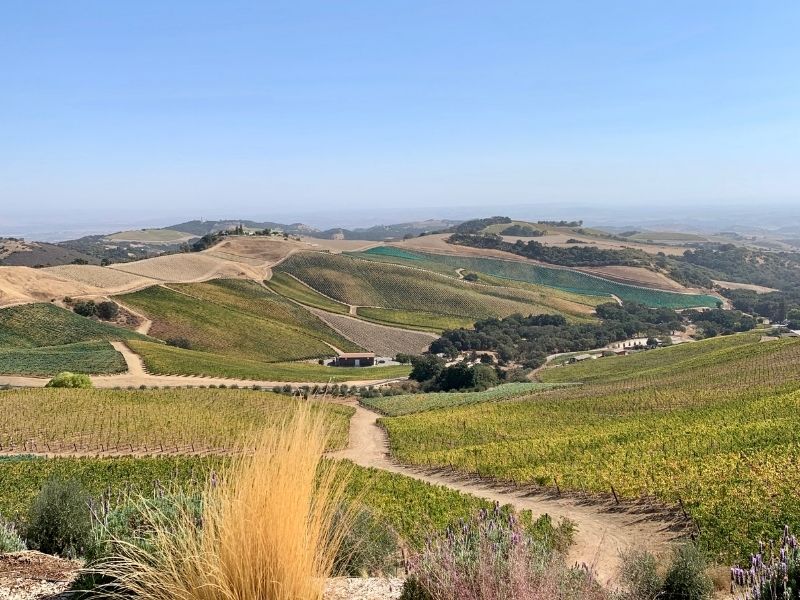 I want to start by saying that Paso Robles has some of the most charming accommodations around and if it wasn't the most inconvenient idea, I would totally suggest spending a night at each and every one of these places.
But alas, choices will need to be made and I am just glad that I won't have to be making them this time!
So I'm sorry ahead of time for bombarding you with too many amazing choices but just know that whatever option you pick, it will be the right one.
Hotel Cheval
First up on the list is Hotel Cheval and it is the perfect combination of convenience, luxury, and relaxation.
This beaut is located right in the heart of town. I'm talking less than a minute's walk from the historic town square!
It's one of those places you will casually pass by on your way to dinner and stop to take a few Instagram photos because the aesthetic is just that good.
So now imagine staying there! You won't be able to control yourself as you take your camera (or phone, no one is judging) out to take one aesthetically pleasing photo after another.
Whether it be under the sparkling lights of the courtyard or by a roaring fire in the library, every inch of this place is truly beautiful.
And just when you think this place can't get any better… You step outside to see the s'mores butler (yes you read that right) roasting up some marshmallows for the best darn campfire treat you'll ever have.
Not to mention a free gourmet, buffet-style breakfast!
Oh, and did I mention that this boutique hotel only has 16 rooms? Well, I'm telling you now so book your trip as soon as possible to score a room!
The Canyon Villa
Chances are you are visiting Paso Robles for the wine, so why not fully immerse yourself in the rolling hills with a stay at the Canyon Villa?
The romantic architecture and the picturesque views will have your mind in a frenzy trying to decide whether you have been transported to Italy or the iconic Napa Valley.
But all those thoughts will get put on the back burner the second you walk through the villa's grand doors and are welcomed with complimentary wine and cheese!
That's right — this place is all about complimentary!
Enjoy a gourmet breakfast each morning with ingredients that have been hand-picked at local farmers' markets and end each evening with flavourful wines perfectly paired with small plates. All complimentary!
If that doesn't sell you on the place, I don't know what will! Maybe the luxury of a private balcony and roaring gas fireplace? Well, good news. Each and every room in this villa has them!
The Trailer Pond at Alta Colina Winery
If you are one of those people who likes to spend the night at a unique accommodation, this one's for you.
And if you are someone who usually plays it safe, this one's for you to widen your horizons. Let's be real here. This one is for everyone!
This fun location lets you spend the night in a vintage trailer… but before you scroll past, just hear me out. These trailers have been fully revamped to provide guests with the highest level of glamping possible!
In fact, it can even be argued that these trailers offer way too many amenities to fall into the glamping category. So if the thought of camping scares you, just know that this ain't it.
And even with the ridiculously cute accommodations and cozy living spaces that warrant endless photos for social media, the grounds that surround you are really what steals the show.
For starters, the trailers are spaced out around a charming little pond (hence the name) so you can wake up each morning to serene views of the water while you sip on a much-needed cup of coffee.
And hello, you are on a vineyard! 
You will literally have unlimited access to the picturesque rolling hills and a glass of wine that is never too far away. What can be better than that?
Oh! I almost forgot to mention that large groups (did someone say bachelorette party?) can rent out the entire pond and all of its vintage trailers for an experience you won't find anywhere else!
Day One of Your Weekend in Paso Robles
Cruise down Highway 46 for an epic sunrise.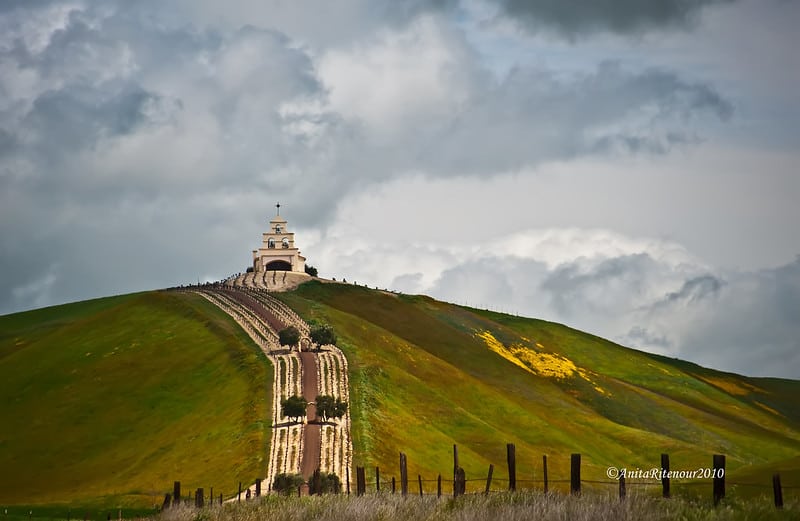 Highway 46 is beautiful just about any time of day, but to really appreciate it in all of its glory, you have to check it out during sunrise!
Besides, you have a very busy day ahead of you so you might as well get up early and start it off right.
Now I won't waste time telling you to stop here and there because you will know the stops when you see them!
There are many pull-offs along this route that offer views of some spectacular vistas so wherever you end up, you will be in for a treat.
Just picture layers of fog hugging lush mountains as the sun rises up above them transforming the sky into a show of vibrant colors (as California sunrises do).
OK, I lied: I will tell you one place to stop!
One of the most beautiful photo spots is definitely of the Shandon Chapel on the hill though, so be sure to stop for some photos there!
Talk about a motivator to get up early, amirite?
Enjoy a classic diner breakfast at Joe's Place.
Do you ever just get that craving for a good diner breakfast?
Because I know I do, and I also know that Joe's Place offers up some of the best diner breakfast I have ever tasted.
And coming from a foodie, that is the highest level of prestige.
And this place totally rocks the diner theme!
They have the wide-stretching breakfast bar for folks who are just trying to eat their food and run, but also the colorful waitstaff whose sass makes you feel like you are being served by a family member who knows all too much about you.
And of course, they offer a fine selection of greasy food that cures even the worst of wine hangovers.
So you are probably thinking "well, I haven't even drunk any wine yet so why am I here?" and I have an answer for that.
You see, as perfect of a place it is for a rough morning, your first experience at Joe's Place has to be with a clear mind!
This partially has to do with the fact that the menu is huge but also for the fact that the food is just too good to pass up, hangover or not.
So indulge in that greasy meal because you are on vacation anyway and just know that you can always make your way back here once your weekend in Paso Robles is over… (because you're probably going to need it!)
Take a hike… at the Carrizo Plain National Monument.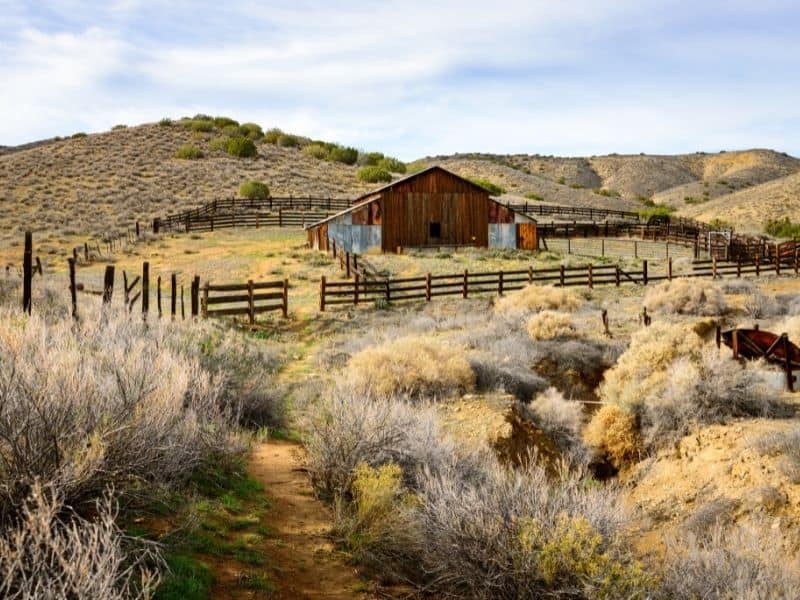 Within an hour of Paso Robles, you will find this hidden gem of a natural wonder that has somehow managed to stay off everyone's radar and I couldn't be happier about it.
Carrizo Plain National Monument is one of those places that will leave you speechless and it is only partly because of how intoxicating the peaceful silence is… Especially while being so close to the city.
It's like the national monument has been placed in a soundproof bubble and there is no denying the way it eases the mind. So even if you are not up for a hike, you can simply sit here in amazement.
But for all of my fellow hikers who feel that urge to explore every new place they visit, the Carrizo Plain has a fine variety of trails that offer great rewards for very little effort.
Not to mention the fact that spring turns this place into a giant field of yellow as blooming wildflowers cover every nook and cranny of its ridges. There is seriously no better time to visit!
Hang out with the farm animals.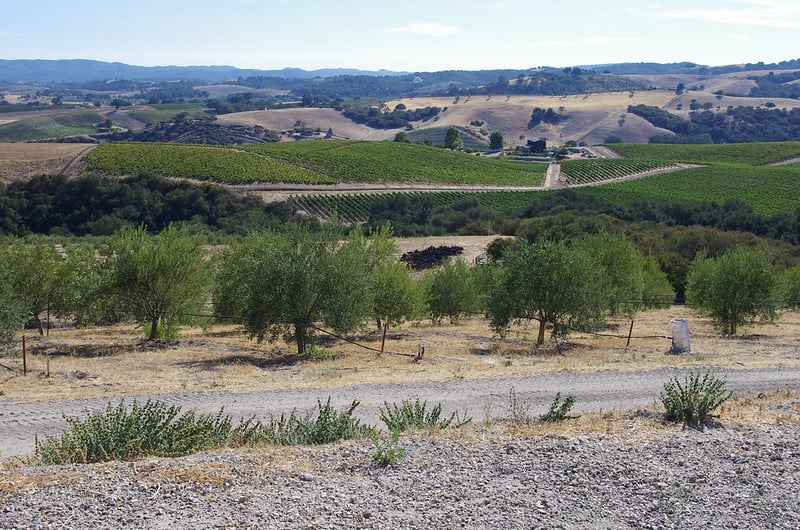 Everyone is always so focused on the vineyards (and understandably) when it comes to visiting Paso Robles, but there are many other agricultural establishments that deserve some loving.
Although this may not exactly come as a shock given the obvious fact that the area is ideal for farming, there are so many farms in Paso Robles that get overlooked!
This means two things. One, this is your way to escape the crowds for a bit. Two, you get to hang out with farm animals!
Okay fine, there are some non-animal-related farms like the Kiler Ridge Olive Farm that also deserve some recognition, but you get the point.
Wine and dine in Tin City.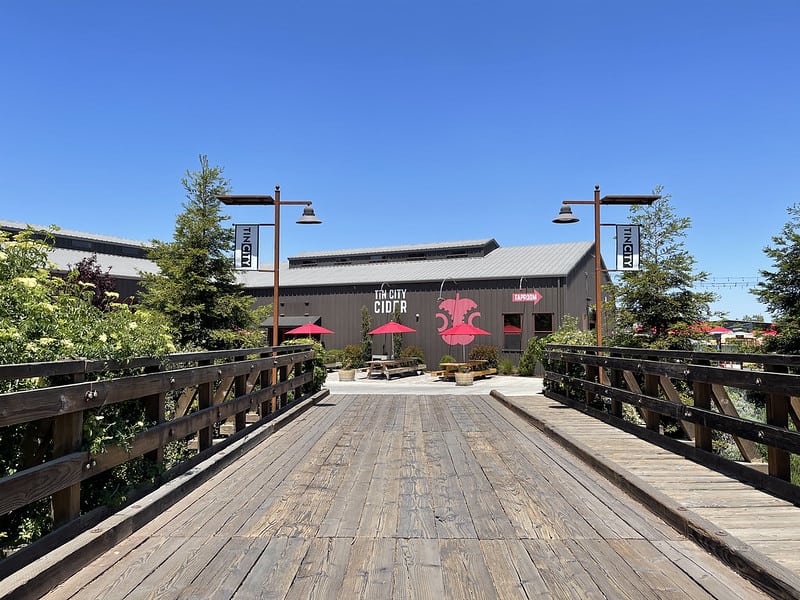 No trip to Paso Robles would be complete without a visit to Tin City (you thought I was going to say "without wine" didn't you?) and as the name suggests, you'll find this place in an extensive industrial park!
And anybody who knows anything about up-and-coming establishments knows that industrial parks house some of the coolest hangout spots.
So it shouldn't come as a surprise that Tin City is the place you go to make new friends, drink craft beer (and wine, and cider), listen to live music, and eat some banging wood-fired pizza!
But that doesn't mean you won't be left speechless by the ridiculous selection of local producers boasting their products and forcing you to make some difficult decisions.
In other words, make sure you come here with an appetite and a thirst for something flavorful!
Take advantage of the bustling downtown scene.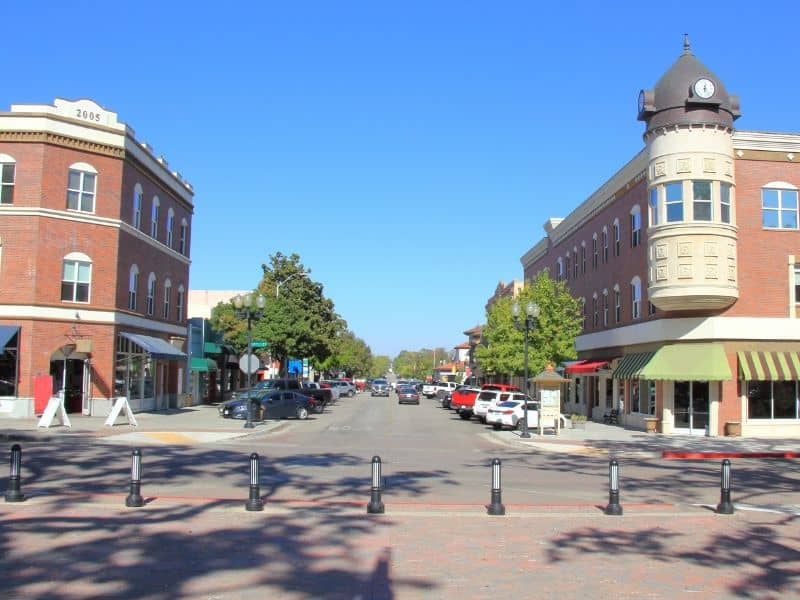 With a name like Main Street, you just know that Paso Robles' downtown strip is going to be jam-packed with art galleries, cozy cafes, and artsy shops… and you'd be right.
There is no point in trying to plan out your time here because you are bound to feel the urge to stop in at just about all of the interesting local businesses.
Because I mean, how can you not migrate to Studios on the Park where you get to check out the work of many local artists or feel the need to go rummaging through the massive Relics Antique Mall.
Just make sure you take the time to admire the street itself as it is dotted with interesting artwork!
Check out the latest and greatest with dinner at The Hatch Rotisserie & Bar.
Do you see that place that has a line out the door? Well, that's where you are going for dinner so I hope you have a reservation!
The Hatch has become the most popular restaurant on Main Street and it's not hard to figure out why.
You can pretty much smell this place from down the block and the menu alone is enough to make you drool. Seriously, go look at the menu.
I'm talking hot skillet cornbread, pork shoulder with white cheddar grits, chocolate cream pie, the whole shebang! And don't even get me started on their drinks…
Okay, you got me started.
Their cocktail list is pretty intense with every drink cleverly named after a type of bird and carefully curated to satisfy the taste buds.
Chances are you'll end up having more than one simply because they all just look too good!
Go for an evening stroll through the Sensorio Field Of Lights.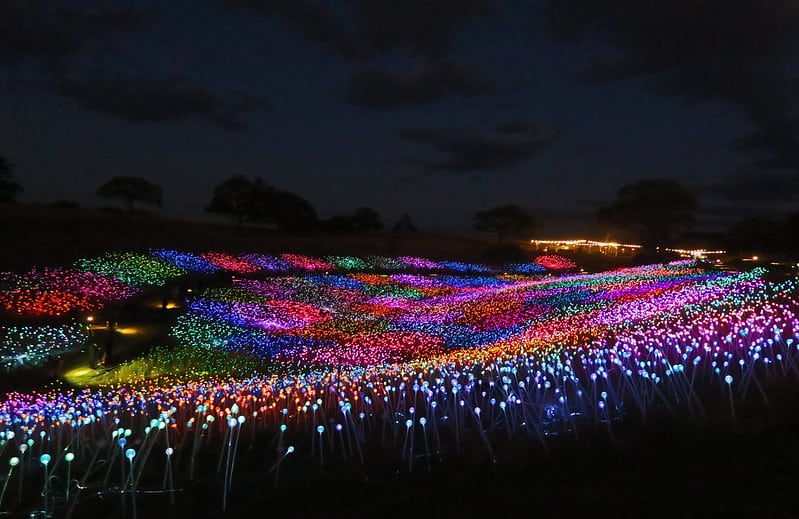 Although it is a rather new addition, the Sensorio Field Of Lights wasted no time in becoming one of Paso Robles' hottest attractions, and it didn't stop there.
After crowds swarmed to visit this unique array of stemmed lights stretching out over 15 acres, Sensorio decided to take things up a notch by adding the Light Towers.
And it is only right that those towers be made up of wine bottles!
So now visitors can marvel at both the vibrant glow of the rolling hills and the towering display of lit-up wine bottles.
Even better than this is the way the lights change color to the music as well as the abundance of local vendors serving anything from beer to ice cream sandwiches.
Day Two of Your Weekend in Paso Robles Itinerary
Did someone say brunch?
Okay, I'll be honest. I couldn't make up my mind between the farm-to-table deliciousness of Thomas Hill Organics and the bottomless mimosas at Hunter Ranch, so we are just going to talk about both.
On one end, you have Thomas Hill Organics serving you up some of their locally sourced ingredients in such a creative fashion that it will leave you questioning everything you thought you knew about brunch.
Where else can you get PB&J French Toast topped with house-made ricotta?
But then on the other end, you have an all-you-can-eat breakfast buffet partnered up with an endless supply of mimosas to keep you full and satisfied all morning long.
And we aren't talking about a basic breakfast selection here!
Of course, you'll have your eggs and bacon but you'll also have access to things like prime rib, country-fried steak, macaroni and cheese, chicken burritos, and egg rolls.
The choice is yours!
Hang out on the shore of Lake Nacimiento.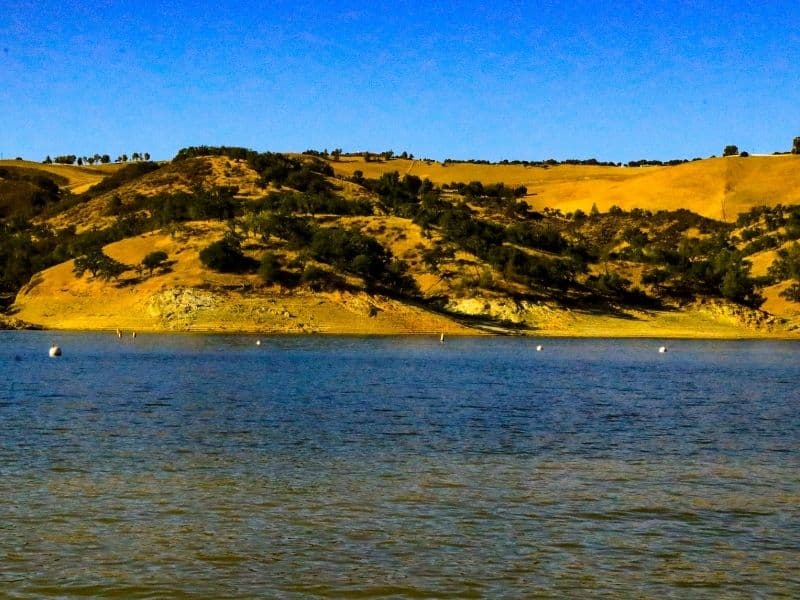 Another natural wonder that many people don't realize exists is Lake Nacimiento and you should take full advantage of that.
Just imagine yourself sitting lakeside without another soul in sight as you admire the tranquil waters and the towering mountains that surround you.
Add in the possibility of spotting wildlife like deer and elk, and you may never want to leave.
The good news is that you'll always have an excuse to stay longer like going for a hike along the scenic 4.8-mile Lake Nacimiento Shoreline Trail.
Fuel up for a day of drinking at Fish Gaucho.
If there is anything that California is known for aside from its wine country, it's that the state is home to some of the tastiest Mexican cuisine you'll ever have.
Fish Gaucho is a prime example of that and has rightfully earned the spot as one of California's best Mexican restaurants!
And I am not just saying that because they have the largest tequila selection I have ever seen (but it definitely helps).
Plus, where there is tequila there are margaritas and the selection here is both unique and extensive… Not to mention delicious.
But you have a busy day of wine drinking ahead, so remember to take it easy on the drinks and focus more of your attention on the award-winning guacamole and mouth-watering fish tacos.
Start your wine tour with a view at Daou.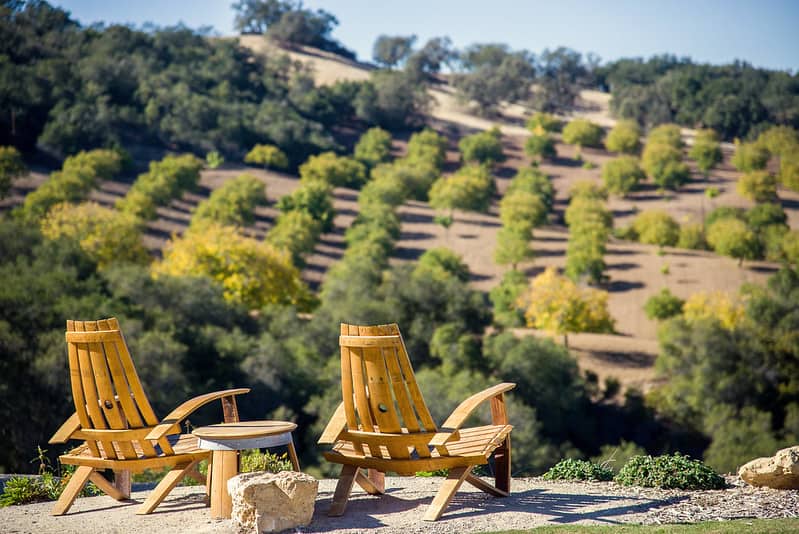 It is only right that you start your tour of the Paso Robles wine country with a view of the rolling hills that have made it what it is today and the Daou Winery will supply you with just that!
Daou knows it has the greatest seat in the house so you'll have no trouble finding a cozy Adirondack chair overlooking the vineyards while you sip on a flight of their finest wines.
Check out the art and wine scene at the Sculpterra Winery.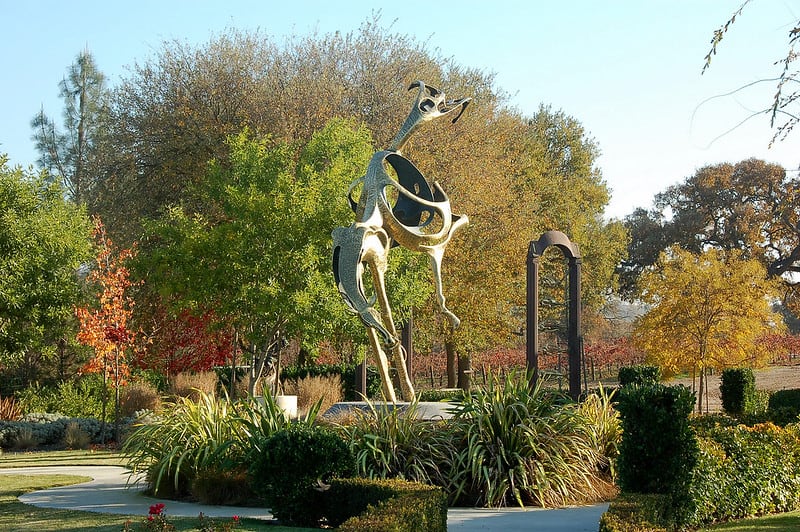 It is not every day that you get to visit a winery that also doubles as an art museum, but in Paso Robles, anything is possible!
Here at the Sculpterra Winery, you can walk through a one-of-a-kind outdoor art museum that showcases pieces from local artists located across the Central Coast of California…. all with a glass of wine in your hand.
This winery takes everything you thought you knew about wineries and flips it upside down.
Bring your pets. Pack your own picnic. Skip the wine completely if you need a break.
It is a come as you are kind of place and the goal is for guests to live freely amongst its grounds!
Get the famous Instagram shot at Niner Wine Estates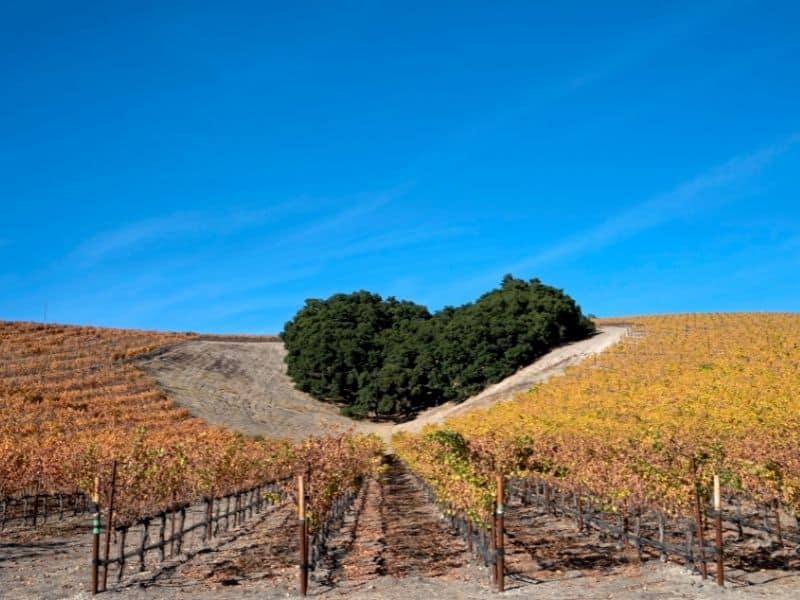 … If you can find it. This place is huge!
With three separate vineyards located on the property, you can spend an entire day at the Niner Wine Estates alone, but today you are on a mission!
You will have a bit of walking to do to reach Heart Hill Vineyard so do yourself a favor and grab a glass of wine for the journey.
Once you get there, you will be rewarded with the adorable photo-op every Instagramer hopes to get their hands on.
And just to make things abundantly clear, you are looking for the oak grove that is shaped perfectly like a heart and is perched on a hill amongst rolling vineyards!
Or book a vineyard tour.
The above itinerary involves quite a bit of drinking and transit between wineries, so either someone in your party should be abstaining or you should all be limiting how much you consume.
Don't have a designated driver? Opt for the Paso Robles Wine Adventure to get a guided bus tour with stops at up to six different wineries.
Plus, the itinerary is always changing so with more than 200 wineries to choose from, you'll never have the same experience twice!
Eat like a king (or queen) at Tooth and Nail Winery.
As your afternoon of wine tasting comes to a close, it is time to head over to Tooth and Nail Winery in order to end your day in style (and get food in your stomach before all that wine gets the best of you).
Dinner will be a little pricey but that is to be expected considering the fact that the restaurant is located on the rooftop of a castle!
But the setting isn't the only thing Tooth and Nail has down pat.
This is a place where the food is just as good as the views and we all know how hard those can be to come by.
So feel free to indulge in the wagyu beef sliders or the duck bao buns knowing that it'll be worth every penny!
Unwind after a busy day at River Oaks Hot Springs Spa
Just when you thought you were done drinking wine for the day, you arrive at River Oaks Hot Springs Spa and they offer you a flight of wine to enjoy while you soak.
Do you say no? How could you? I mean, you are here to relax, and what's more relaxing than wine?

Oh yeah! Wine paired with a hot mineral spring soaking! And unlike most hot springs, this spa offers private pools so you can enjoy your time all to yourself.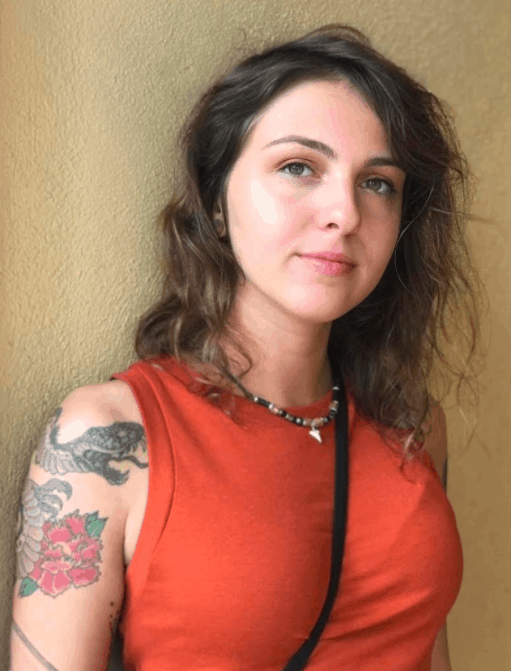 Nicole is a freelance travel writer who lives in Upstate NY, but her heart lies in the beautiful state of California. She loves to travel to new destinations, eat at all the best local restaurants and explore all the world has to offer. Her favorite place is just about anywhere where snow-peaked mountains can be seen in the distance.