San Clemente is an iconic beach town in Southern Orange County!
The small city is known for its Spanish-style architecture, vibrant atmosphere, and pleasant weather.
Moreover, its renowned surf breaks make it a hub for talented surfers and laid-back souls!
San Clemente has a little something for everyone, whether looking for stores to browse, waves to surf, or trails to hike.
The casual, chill vibe of the city makes the area charming and ideal for a relaxing weekend getaway.
Though the town is small, there are plenty of ways to fill your time; you will not be disappointed when visiting this Southern California hot spot!
The Best Things to Do in San Clemente
Get your caffeine fix at a local coffee shop.
Note: This post contains affiliate links, which earn me a small commission at no extra cost to you if you make a purchase using one of these links. Thank you for supporting this free content!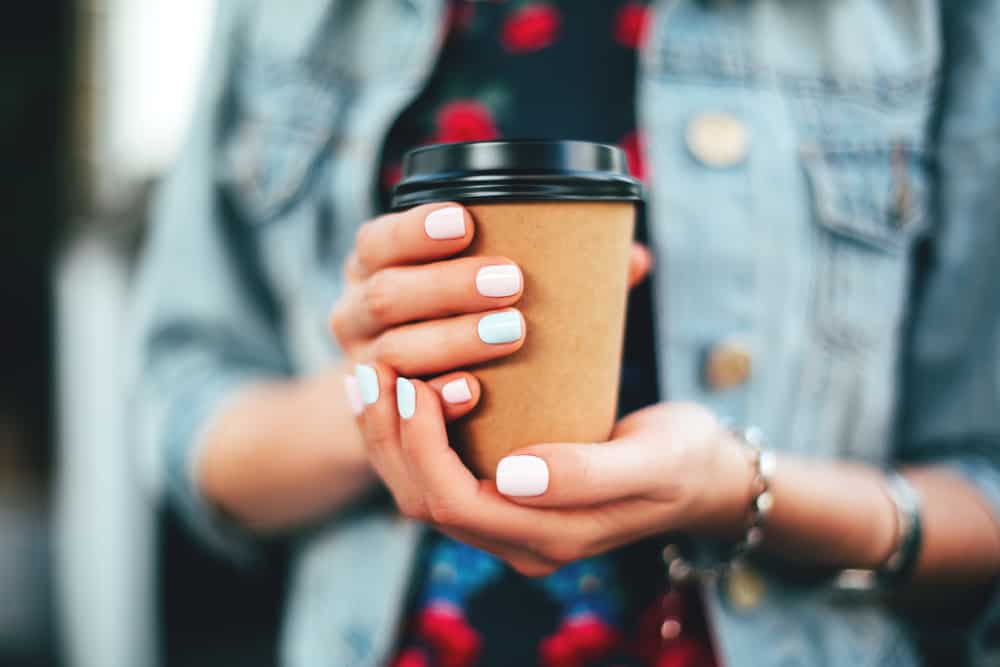 To start your day off on the right foot, grab your daily cup of joe at a local San Clemente coffee shop!
Right across from the pier, you will find Bear Coast Coffee. The beloved local coffee shop has excellent views and a quaint workspace, perfect for bringing together the local community.
Their intentional artisan roasts are designed with quality, fresh ingredients. Be sure to try their unique flavors such as lavender-infused caramel lattes and nutmeg-accented vanilla lattes!
Another local favorite coffee shop is ZebraHouse. This family-owned venue serves breakfast, lunch, and coffee made from organic coffee beans roasted at a small-batch roastery.
Dine inside or cruise through the drive-thru to pick up your favorite caffeinated beverage and start your day off right!
Support local businesses downtown.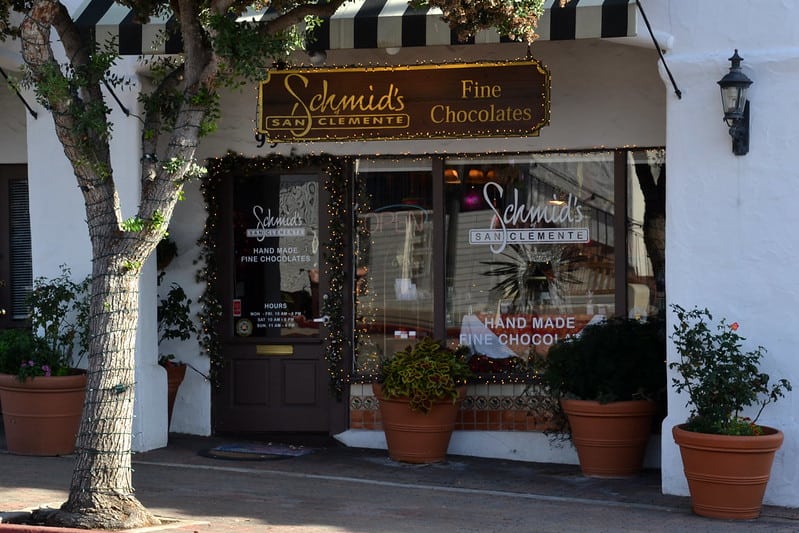 The bustling Avenida Del Mar in downtown San Clemente is full of local boutiques and shops to browse!
For clothing, Isabelle's Cabinet is a favorite local boutique with fun and feminine fits. Their trendy clothing items will help you fit in walking around downtown San Clemente.
If you need a beach read, Beach Town Books is a local, used bookstore with a selection of over 70,000 titles!
Though they are a used bookstore, they also have plenty of new releases to choose from. The store takes used books in exchange for store credit so that others can enjoy your finished reads.
Chocoholics won't want to miss Schmid's Fine Chocolates for delicious handmade Belgian-style chocolates — they make a great souvenir, too!
Finally, if you want to try your hand at surfing, grab a new board at Catch Surf. Their beachy attire and quality surf and boogie boards are perfect for your time in San Clemente.
Avenida Del Mar is the ideal place to pick up souvenirs or gifts from your restorative Orange County getaway!
Wander around the San Clemente Pier.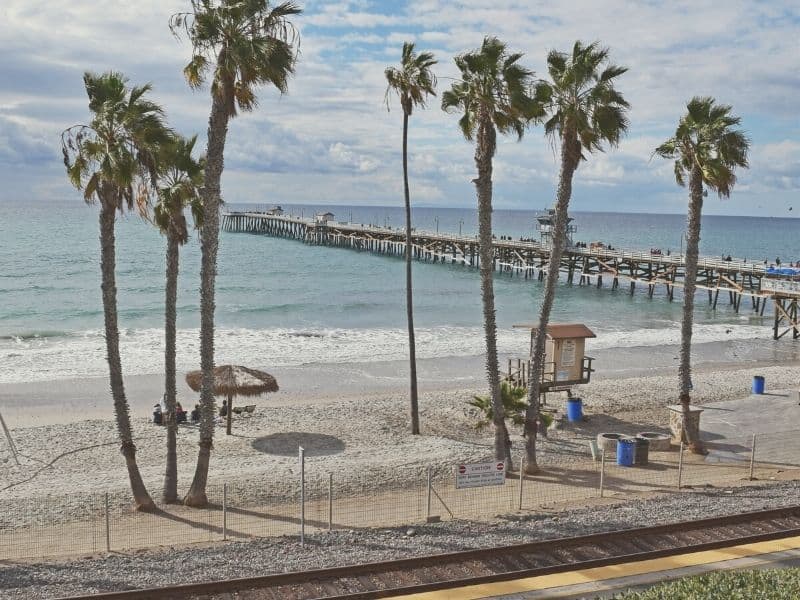 To further explore the town, wander down the San Clemente Pier, where you can watch fishermen casting their reels, relax, and enjoy the sunset.
From here, you will see surfers catching waves below the wooden pier and swimmers enjoying the pleasant Southern California water! Surf conditions near this area are often great for catching waves in the heart of San Clemente's beach network.
In addition, you can grab a bite to eat at The Fisherman's Restaurant and Bar right on the pier. This family-style dining restaurant serves fresh Pacific Northwest seafood.
Moreover, on the sand next to the dock, locals and visitors tan and partake in beach games, such as spike ball and beach volleyball.
Before night falls, be sure to grab a fire pit for a peaceful beach bonfire, an incredible chance to enjoy the starry skies, roast up some s'mores, and enjoy good company!
Finally, across from the dock, there is a grassy area with picnic tables, where people can enjoy meals from an extraordinary location.
Explore the San Clemente Coastal Trail.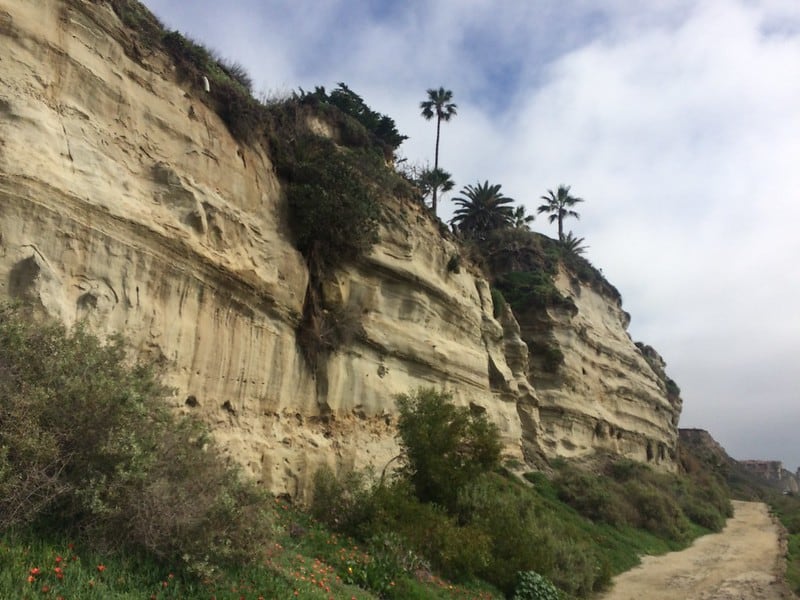 The San Clemente Coastal Trail offers gorgeous ocean views right along the sand!
All skill levels can enjoy the easy, out and back trail extending 4.5-miles of the coast. In addition, leashed dogs are allowed on the course, so feel free to bring your pet along for the ride!
If you prefer biking over walking, Murf Electric Bikes, a local electric bike shop, has bikes perfect for riding down the beach trails. Standard bike rentals are also available through San Clemente Bikes & Rentals.
Hike Patriot Trail.
The San Juan Capistrano Recreational Trail System provides well-groomed trails with exquisite views!
From some peaks, you can even see the Pacific Ocean and coast. Patriot Trail, also known as Rollercoaster Trail, is one popular path due to its steep ups and downs.
This loop has multiple starting points throughout the trail system, leading to the flagpole at the hike's peak.
Though the steep climbs are not for the faint of heart, you cannot beat the mesmerizing view from the top of Patriot Hill!
Mountain bike through the trails.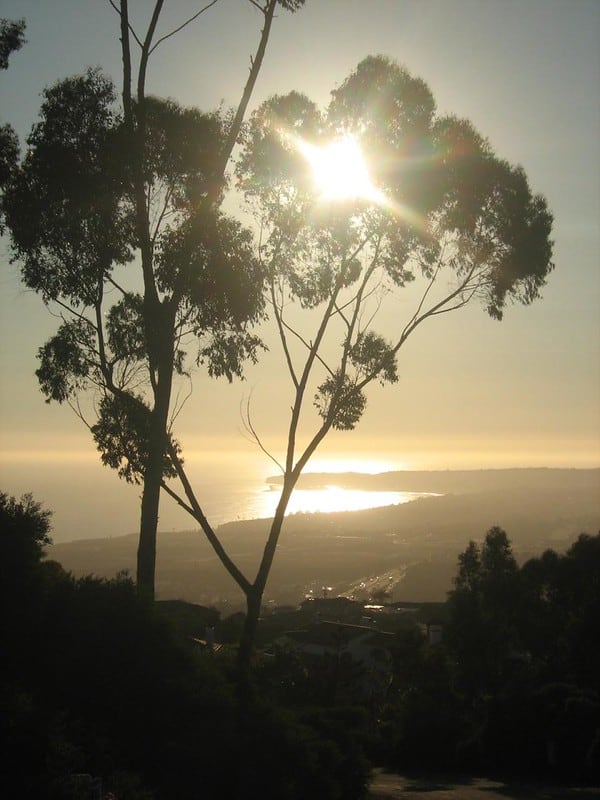 Made for more than just hikers, San Clemente's trail network serves both beginners and experienced mountain bikers!
The two most popular mountain biking trails are Rancho San Clemente Ridgeline and Peaceful Valley, each relatively close to the coastline.
Depending on the distance and grade you are looking for, you will find the right path for you amongst the many MTB trails in San Clemente!
Watch the pros at Trestles Beach.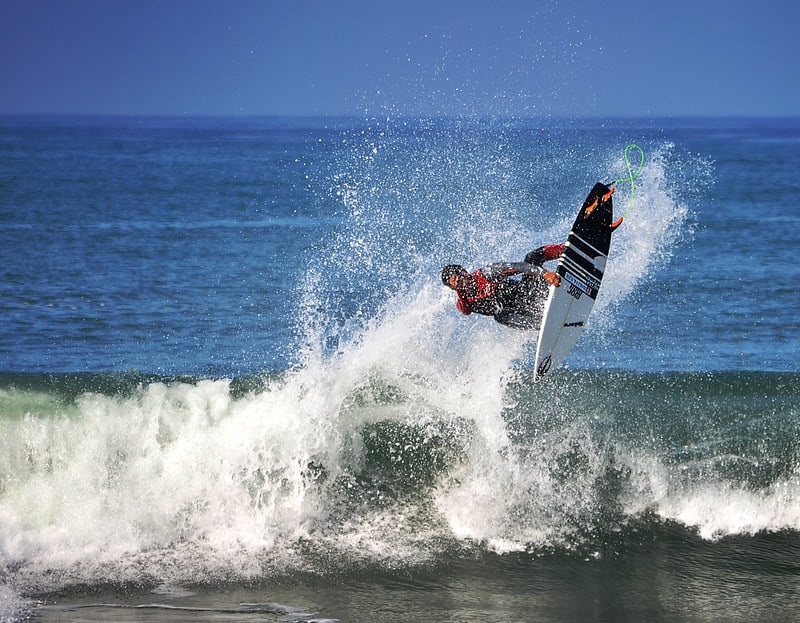 The beautiful Trestles Beach is a hub for professional surfers. In fact, many surf competitions are hosted at this renowned beach!
During the off-season, surfers are constantly practicing on the prime wave break. The surfable coastline includes Cotton, Uppers, Middles, Lowers, and Churches breaks.
Because of the "locals-only" mentality of many of the surfers, be sure to respect the environment and locals as you explore this area of San Clemente.
Enjoy a healthy lunch.
After a good surf session, hike, or morning excursion, you will need a healthy lunch to refuel!
Luckily, San Clemente has delicious healthy options. Stop by Banzai Bowls, a famous acai bowl chain, for refreshing smoothies or acai bowl.
Alternately, opt for Active Culture, a natural foods heaven, for healthy salads and vegetarian cuisine.
Active Culture serves everything from burritos to nutrient-dense bowls, smoothies, and self-serve frozen yogurt.
No matter your preference, you are sure to find a healthy option that suits your liking!
Shop at the San Clemente outlets.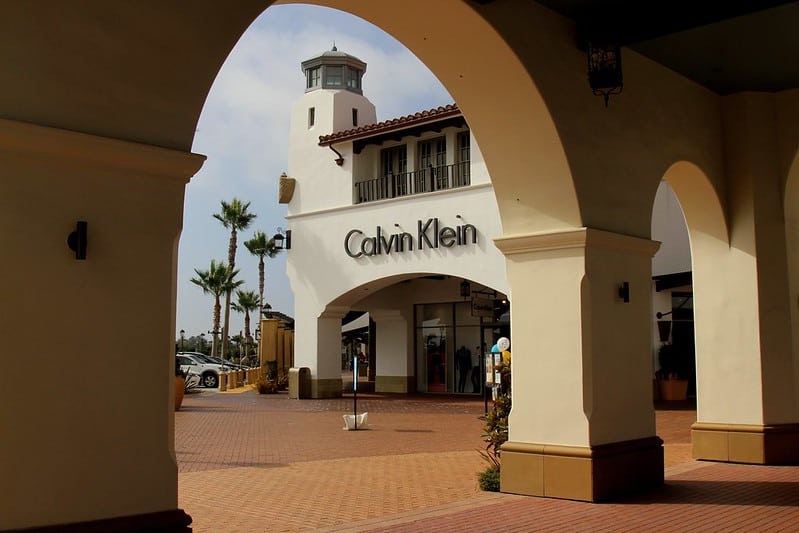 Overlooking the Pacific Ocean, the Outlets at San Clemente offer breathtaking views and excellent shopping options.
The San Clemente Outlets is Orange County's first coastal shopping experience, with over 65 stores. Even better? This outdoor shopping center even allows dogs to enjoy the area!
In addition, the outlets have various events year-round, such as concerts and scavenger hunts, perfect for family-friendly activities.
Learn at the Surfing Heritage and Culture Center.
The Surfing Heritage and Culture Center offers free admission and is a unique opportunity to learn more about surfboards' history, culture, and evolution.
In addition, the center holds an impressive global archive of surfing memorabilia with the world's most extensive collection of surfboards and surf photography.
This museum is a must for those interested in how the sport of surfing grew so popular!
Grab drinks downtown.
If you are spending an evening downtown, start your night off with drinks at Brussels Bistro, a Belgian-inspired restaurant serving quality eats such as mussels and Bitterballen and Belgian draft beers.
For wine lovers, pick up a glass at The Cellar, a wine, cheese, and coffee bar, or San Clemente Wine Company, a wine bar and bottle shop.
These downtown stops are the perfect spot to unwind after a day of adventuring around San Clemente!
Eat at a top-rated restaurant.
San Clemente's dining scene is truly top-notch!
If you are looking for quality food with a French flair, look no further than Cafe Mimosa, a French cafe and bistro serving breakfast and lunch daily.
Their elegant brunch includes frittatas, steak frites, and crème brûlée French toast!
To continue, another fine-dining spot in town is Nick's San Clemente, where you will find classic American dishes such as steaks and seafood.
best of all, Nick's open-air seating allows a pleasurable dining experience to enjoy San Clemente's welcoming ambiance!
Vine is another beloved restaurant known for its California-Mediterranean and Wine Country-inspired cuisine. Vine uses fresh, locally sourced ingredients and has a carefully curated wine list with over 100 selections!
Finally, South of Nick's Mexican Kitchen + Bar is a must for delicious Mexican food. South of Nick's serves quality Mexican food with a California twist, creating bites such as seafood enchiladas and shrimp taquitos.
With many upscale spots to enjoy, you will leave your trip to San Clemente happy and satisfied!
Watch a concert in the park.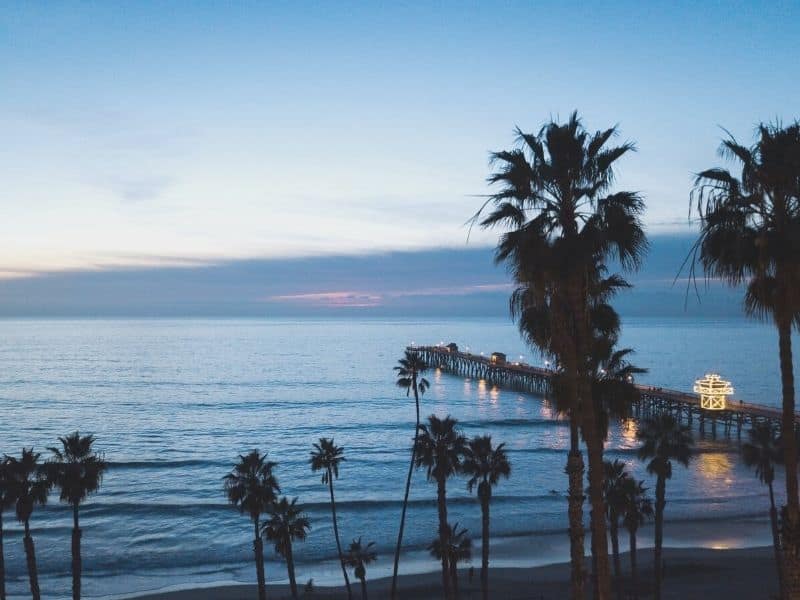 On your trip to San Clemente, check the San Clemente Concert schedule for a list of concerts hosted in the park and sponsored by local businesses.
The musical gatherings range from rock, jazz, and pop bands, and often include food trucks for grabbing a bite during the show!
Bring your families and friends to the grassy lawn for a relaxing and memorable experience.
It does not get much better than enjoying live music right on the beach!
Munch on hand-dipped ice cream.
Frozen treat, anyone? South Swell Hand Dipped Ice Cream is a local ice cream shop specializing in hand-dipped ice cream bars and frozen bananas.
After choosing your base, they will dip your selection into chocolate and choose toppings from their selection, including Oreos, sprinkles, cookies, nuts, or cereal.
Enjoy your walk around downtown San Clemente with your delicious, customized sweet treat!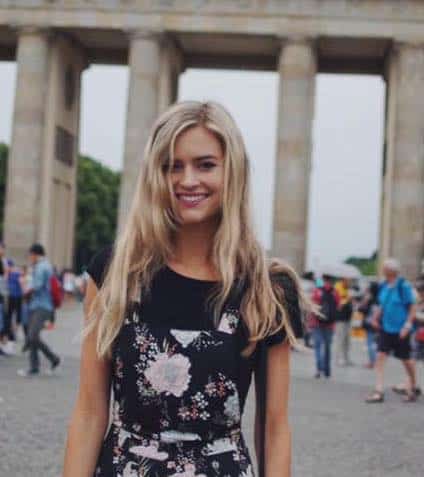 Hannah Morrison is a writer from California who received her Bachelor's Degree in Environmental Studies from the University of California, Santa Barbara. Studying abroad in Germany and Italy sparked Hannah's passion for travel, and she hopes to inspire others to experience all the world has to offer. Along with travel journalism, Hannah enjoys writing sustainability, wellness, and lifestyle content for online and print media.