Any destination with the word "beach" in it has me at "hello", and Newport Beach is no exception!
Newport Beach is one of the quintessential California beach towns set on one of the prettiest beaches in Southern California, and it has its own unique personality, style, and natural beauty.
Where to Stay in Newport Beach
Note: This post contains affiliate links, which earn me a small commission at no extra cost to you if you make a purchase using one of these links. Thank you for supporting this free content!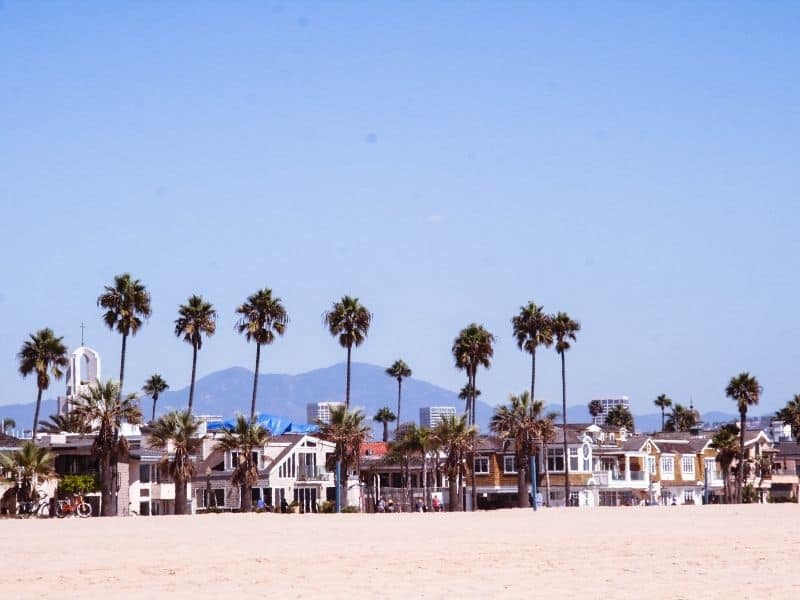 BOUTIQUE | Part of the exclusive Autograph Collection of hotels, the Lido House is a beautiful place to stay in Newport Beach. Each room is decorated uniquely and full of individual character, with pops of color and tons of attention to detail. Amenities include an outdoor pool, hot tub, fitness center, restaurant, and sun terrace.
CLASSIC LUXURY | Another great choice is the Hyatt Regency Newport Beach, with spacious rooms (hello, king beds!), a great pool area, and lots of freebies like bikes, lounge chairs at the pool, beach umbrellas, and fire pits for public use.
The Best Things to do in Newport Beach!
Have some fun in the sun.
With over 277 days of sunshine per year, enjoying the gorgeous sand and surf in Newport Beach is one of its biggest charms.
Outdoor enthusiasts love to hike Newport Beach's incredible trails, bike along the oceanside, work their core with some standup paddleboarding, or surf the famous Wedge.
Newport Beach has the largest recreational harbor on the west coast with a plethora of fun to be had. Visitors can attend art walks, wine tastings, go shopping, experience live entertainment, or take romantic sunset cruises!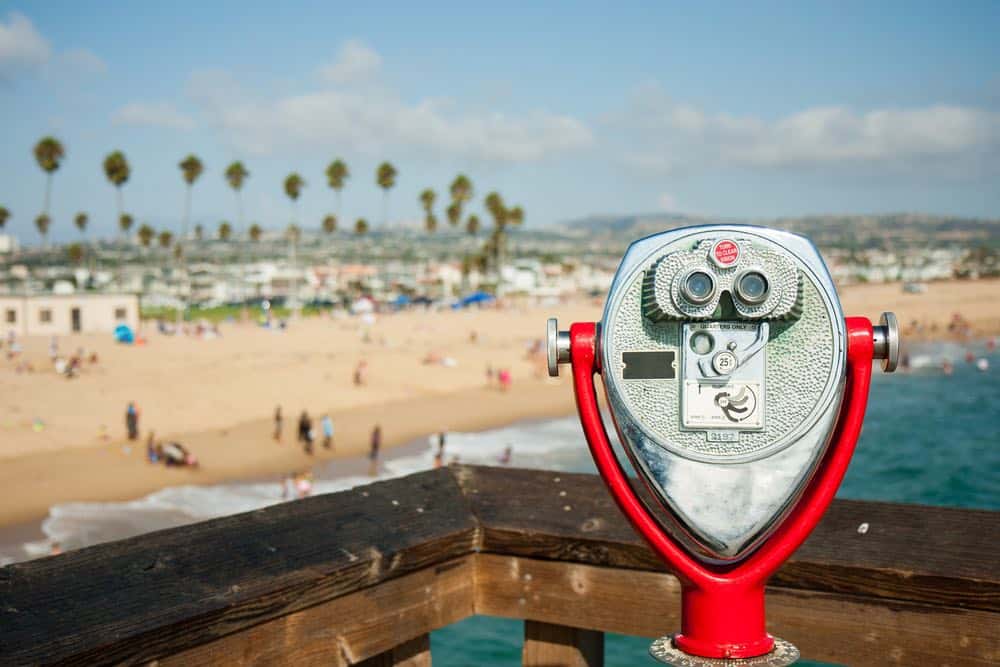 Make some waves looking for whales and dolphins.
Book a fun day out on the Pacific thru Davey's Locker!
Whale watching cruises are this a "must-do" to experience Newport Beach fully. The same company also offers sunset cruises and fishing charters.
On most of their boats, they have a bar on board that serves tasty drinks and snacks and also a full-service restroom. Be sure to bring a jacket — it can get chilly out on the water!
Depending on the time of year, you may see grey whales migrating or pods of dolphins playing in the wake of the boat. Newport Beach is one of the best destinations for whale watching in California, so be sure not to miss your chance!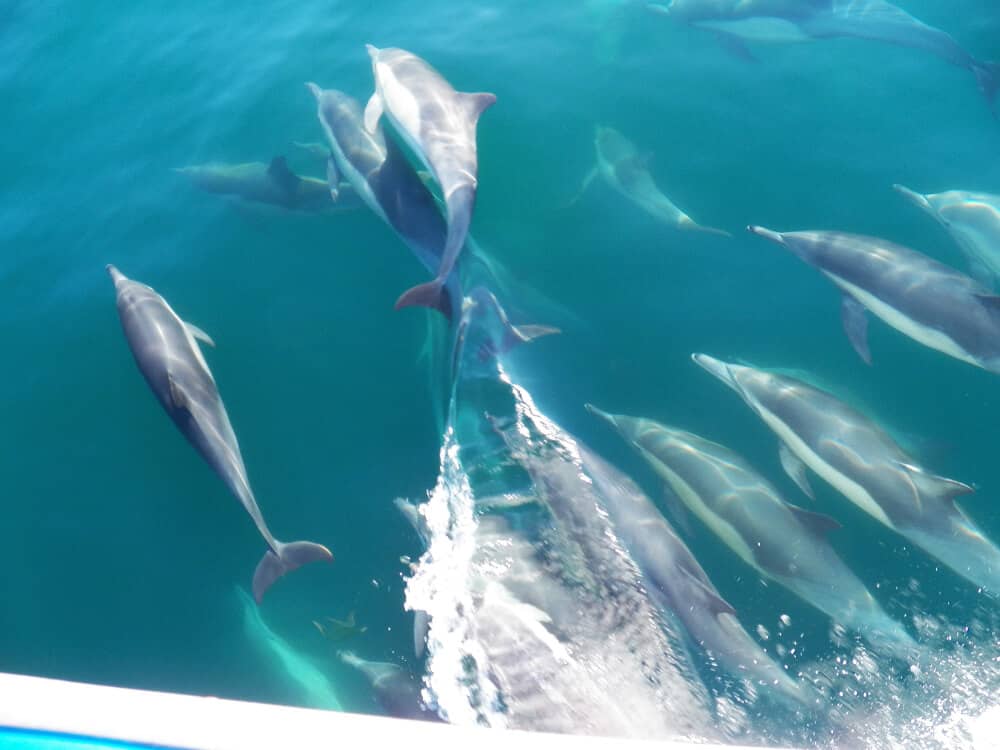 Eat sushi with celebrities.
NOBU Newport Beach is synonymous with great food and celebrities!
Nobu's Newport Beach location is the newest addition to the world-renowned Japanese restaurant empire founded by Nobu Matsuhisa and Robert De Niro.
It is located in the luxe Lido Marina Village and has over 16,000 square feet of gorgeous two-story waterfront space.
The atmosphere is stunning, and the delicious black miso cod, yellowtail jalapeno, uni tacos (out of this world!) and world-famous sushi will tantalize your tastebuds while you rub elbows with stars from the screen!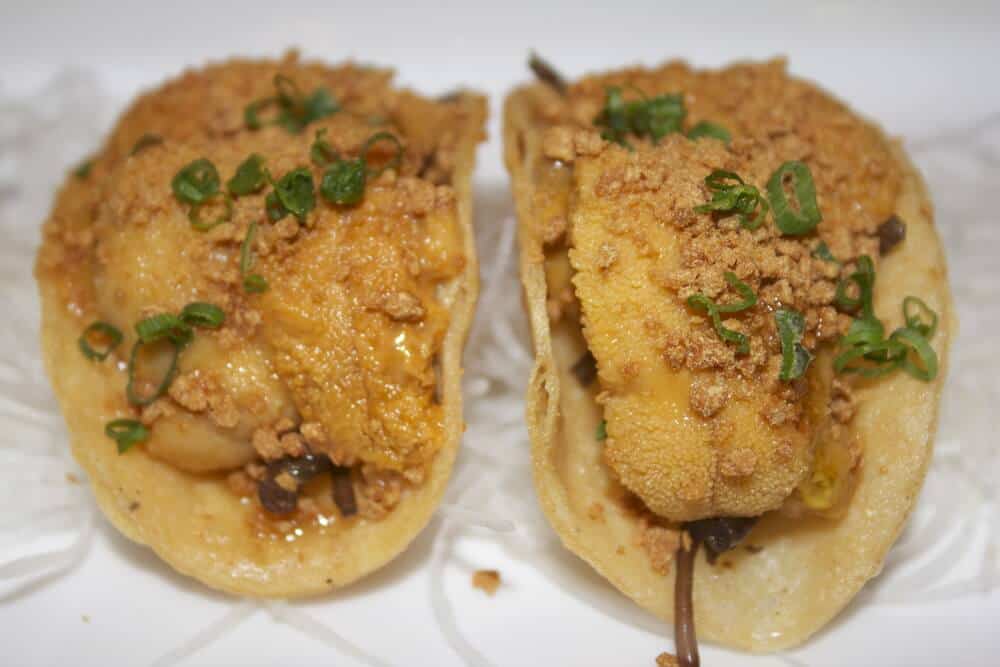 Explore Balboa Island.
The only way to get to Balboa Island is over the water. For a really unique experience, you can take your car across on the auto ferry for a couple of dollars — definitely one of the top things to do in Newport Beach!
Balboa Island is completely man-made and contains some of the most stunning and exclusive neighborhoods in Southern California.
Take a walk around the island and enjoy the chic coastal shops or have an iconic Balboa Island dessert, the Balboa Bar, or the Original Frozen Banana at Sugar 'n Spice (Arrested Development fans, anyone?).
The Balboa Island Loop is a 2.5-mile paved concrete boardwalk that is a great way to see the sights.
While you wait for the ferry, be sure to explore the family-friendly Balboa Fun Zone, it is one of Southern California's oldest coastal amusement areas. Visitors can take a ride on the pint-sized Ferris wheel, play games at the arcade, or get a palm reading from a local psychic.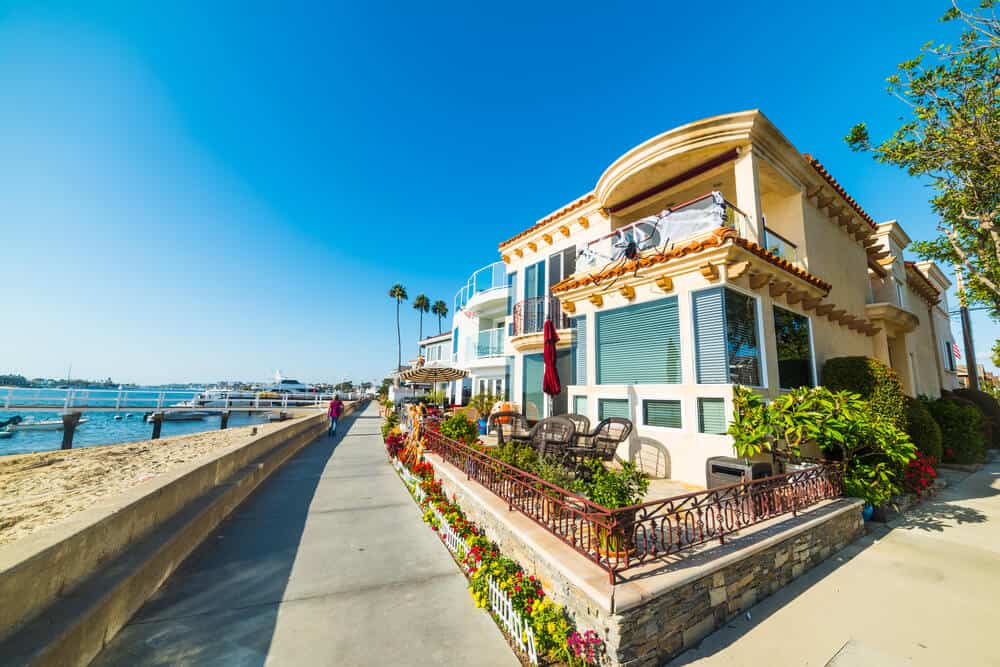 Shop 'til you drop at Fashion Island.
One of the best things to do in Newport Beach is ht this elite shopping zone where you might bump into a celebrity, Real Housewife, or other famous face.
Whether you're window-shopping or shopping up a storm, Fashion Island is a lot of fun. This vibrant neighborhood is the social epicenter of Newport Beach where you can pick out a new dress at Balenciaga in Neiman Marcus or pick up a new bag at Louis Vuitton…. or just dream of being able to do so!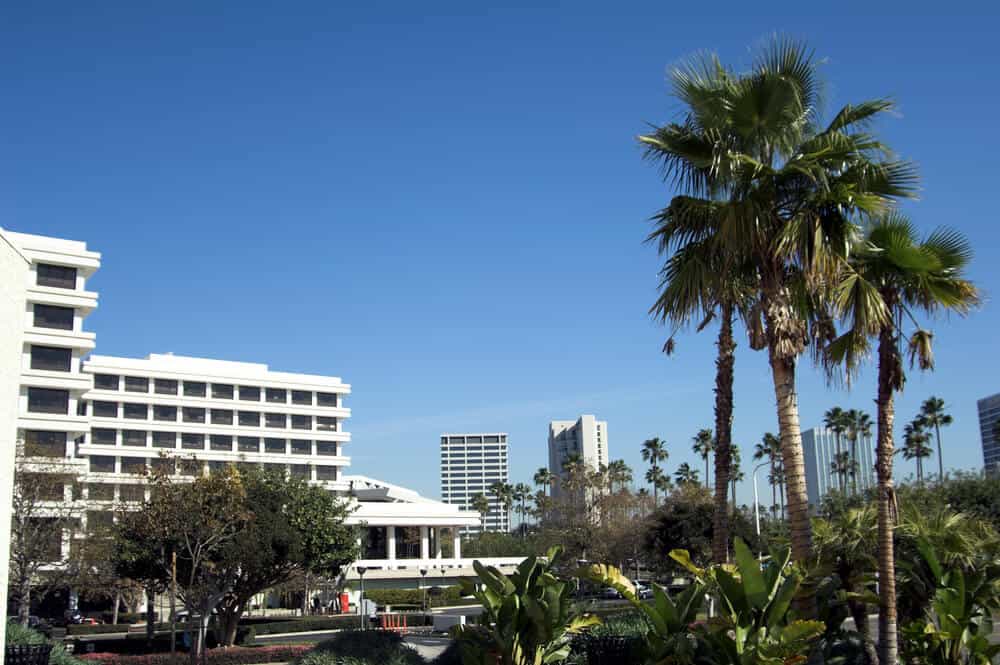 Time your visit for a festive boat parade.
If you are looking for a unique way to celebrate the holidays, look no further! The Newport Beach Christmas Boat Parade is a feast for the eyes, full of beautifully decorated yachts, boats, kayaks, and canoes all in the holiday spirit.
This year will be the 112th edition of the famous Christmas Boat Parade, so mark your calendar to come and celebrate the season — coastal style!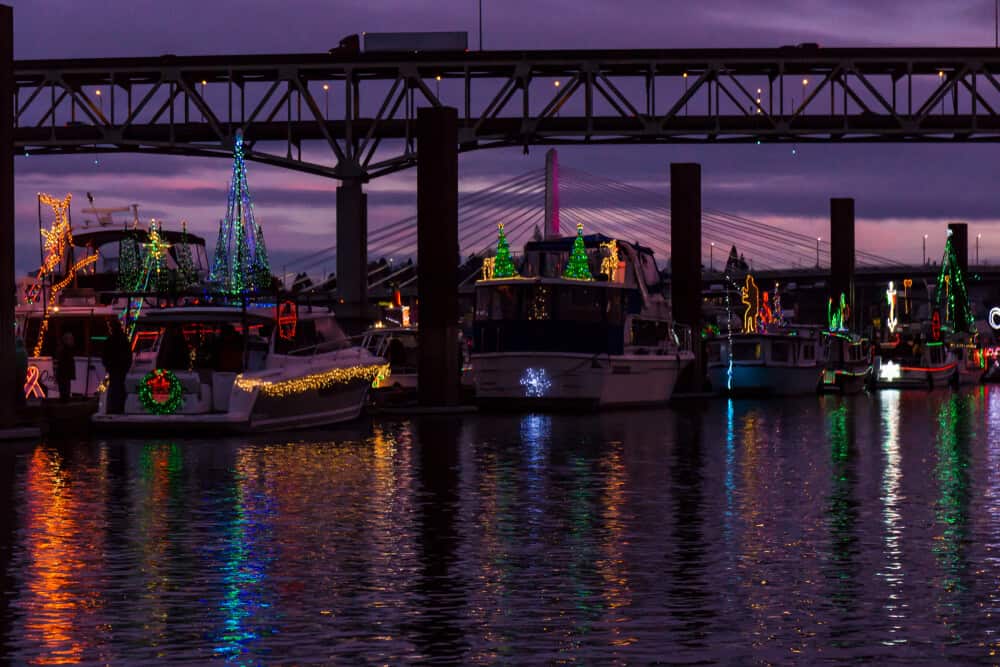 Enjoy what Mother Nature has to offer.
Hiking the trails at Upper Newport Bay Ecological Reserve or Crystal Cove State Park will give you some of the most quintessential Southern California oceanside views.
We're talking cliffs, roaring ocean, bluffs, and some incredible flora and fauna. You will feel like you are living in a real-life postcard!
If you want to be right on the beach, be sure to check out Crystal Cove. You could also stay at one of Crystal Cove's quaint beach cottages. They are right on the ocean and are so popular you have to book 6 months in advance!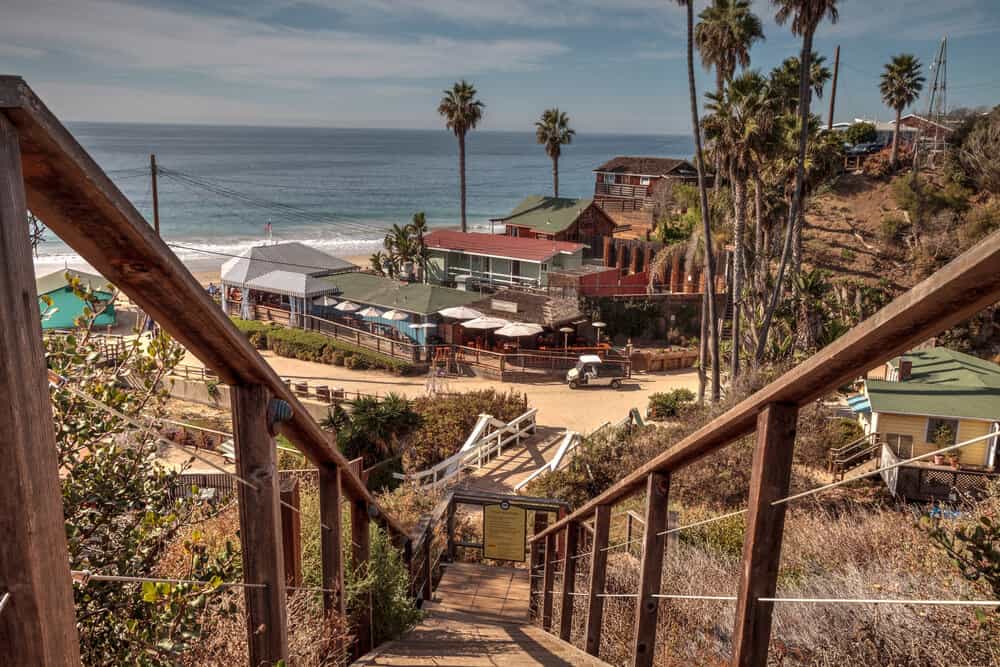 Take a day trip to Catalina.
Hop aboard the Catalina Flyer and take a 22-mile ferry ride, which takes an hour and 15 minutes. A day trip to Catalina Island from Newport Beach is a great to experience island living and enjoy this historic seaside destination!
This gorgeous island has a fun history with film stars, dignitaries, presidents, and even major league baseball. The Chicago Cubs held their spring training here for 30 years (the weather definitely beats Chicago's!). In fact, descendants of William Wrigley Jr. (of Wrigley Field fame) still own the Catalina Island company to this day.
The island is generally split into two areas: Avalon (the most popular) and Two Harbors (a bit more rustic). Tourists in Avalon will enjoy walking down Crescent Ave. to experience kitschy shops, spa experiences at luxury resorts, taking a glass-bottom boat tour, touring the iconic Catalina Casino, and the scenic clifftop views, and relaxing at one of their famous resorts like the centrally located Pavilion Hotel.
Two Harbors is an outdoor lover's paradise and a bit more rustic in nature. Mountain biking, fishing, world-class scuba diving, and camping are some of the best things to do in Two Harbors.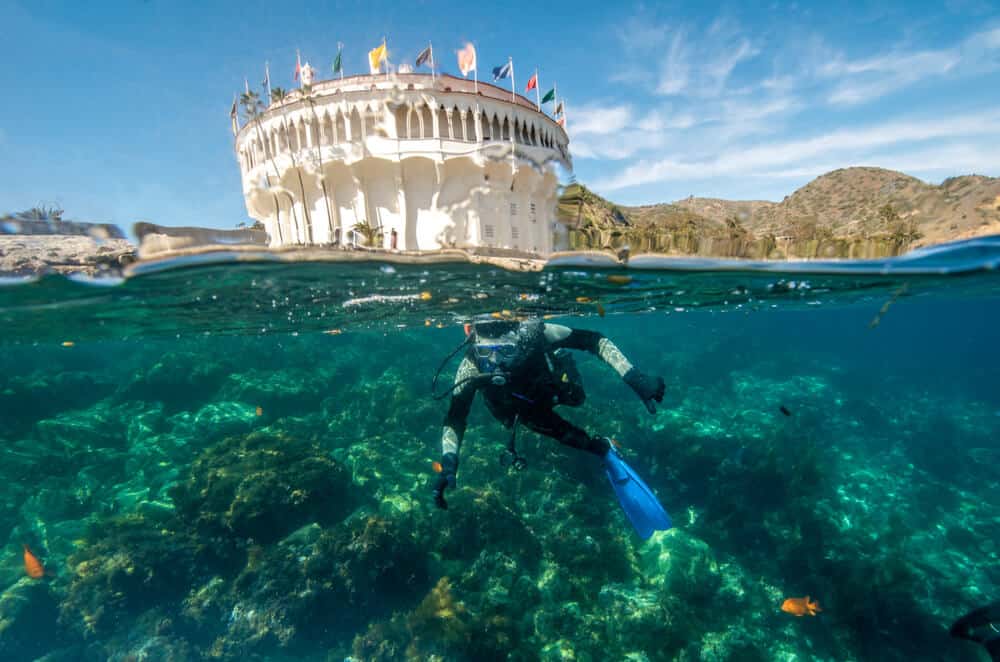 Take a walk along the ocean at sunset.
The "pier to pier" walk from Newport Pier to Balboa Pier is 1.75 miles one way and a great way to slow down, enjoy the sunset, and check out some of the gorgeous beachfront homes that you will get to peek inside as you walk.
This is a 100% beachfront stroll with great views of the ocean the entire length of the walk. It is an accessible paved path designated for pedestrians and bicycles, but be warned that can get very crowded during the summer months.
Another great option is to do a sunset small group tour, which includes beer tasting and a ferry ride to Balboa Island for some epic sunset views.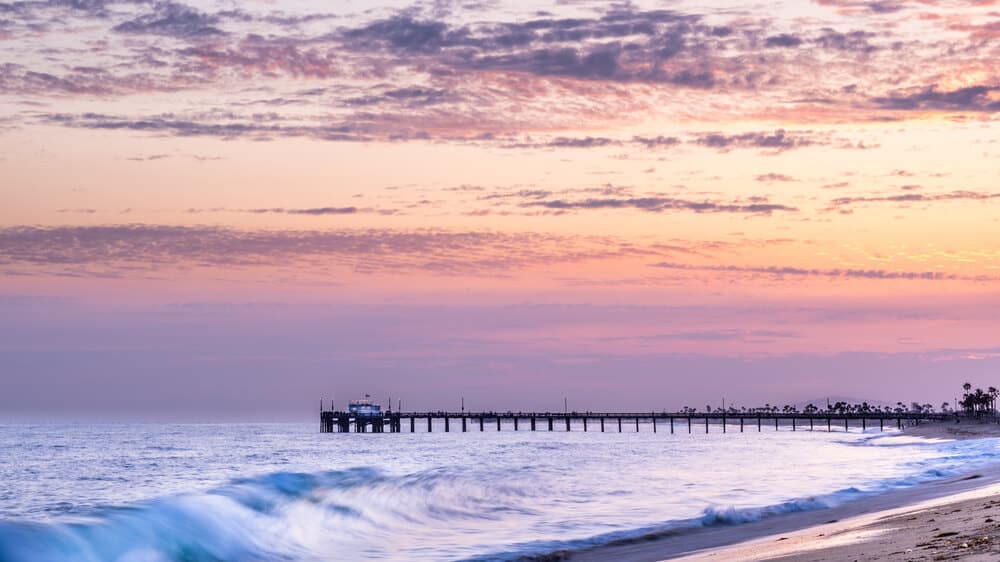 Be the captain of your own ship.
A Duffy Electric Boat rental is the perfect way to enjoy an evening with your family and one of the top things to do in Newport Beach! Every Duffy has an overhead canopy to protect you from the elements and a Bluetooth connected stereo system so you can bring your own tunes.
Grab some carry-out or bring some food and drink and you have yourself a perfect day out on the water. Reservations are required and these boats can hold a maximum of 8 people.
Insider Tip: They usually rent them out in 2-hour increments of time, so you will have to know exactly when you would like to be on the water.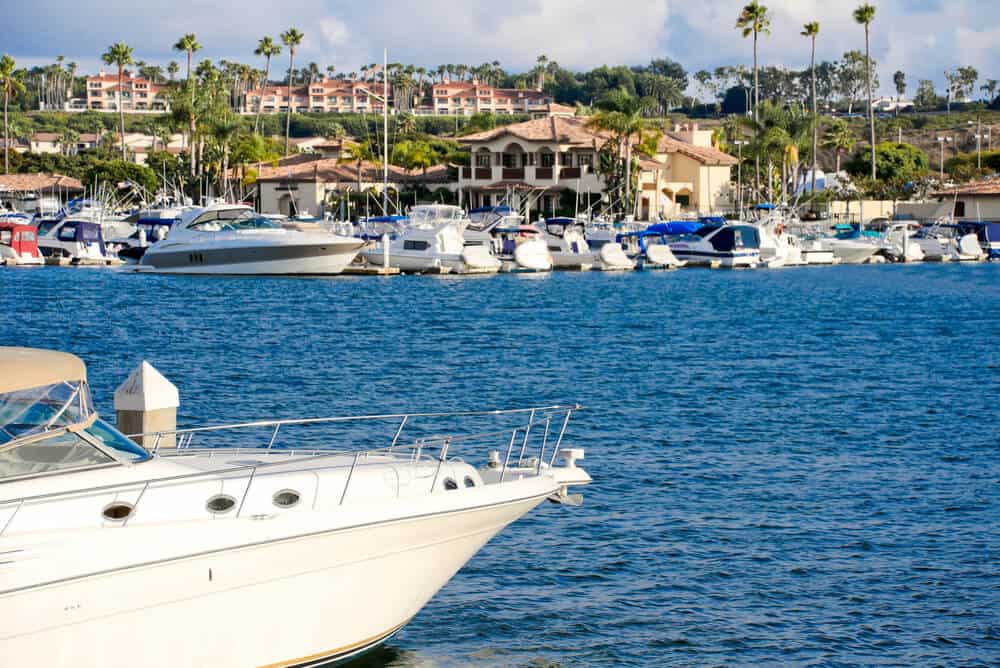 Do some dockside dining.
Enjoy dockside dining in this cool spot with beautiful views, cool ocean breezes, and great food!
For a delicious feast right on the ocean, Billy's At The Beach cooks up fresh Hawaiian-inspired cuisine and has live music five nights a week. The fish is so fresh that you can almost see it swimming from your table when you arrive!
The macadamia-crusted halibut served with a tasty mango salsa is a crowd favorite — and goes great with their famous mai tais!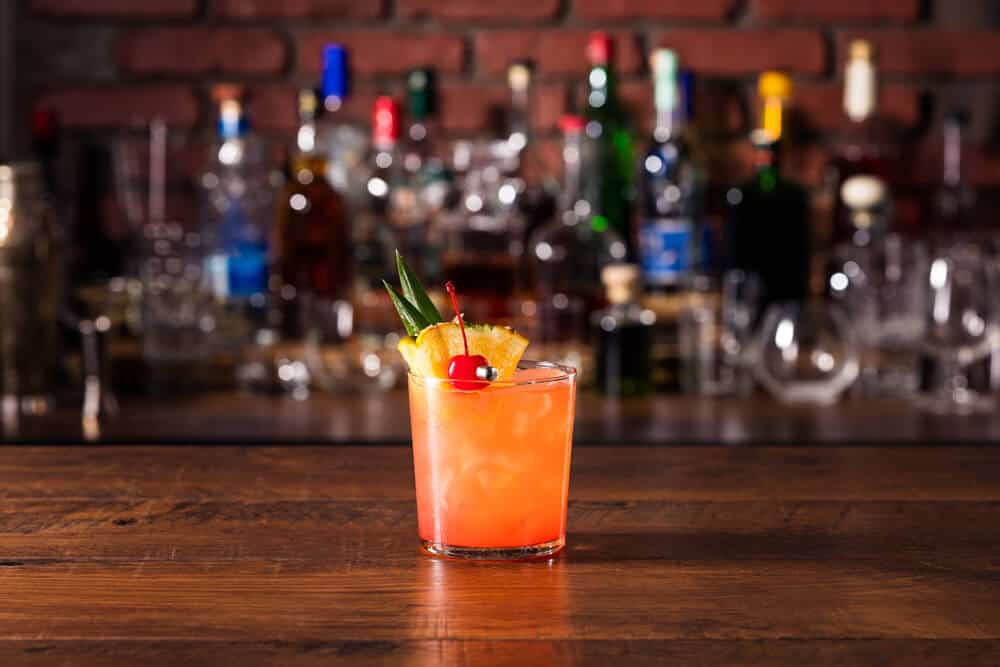 Get ravenous during Restaurant Week.
If you happen to visit in January, don't miss Newport's Restaurant Week!
Restaurant Week showcases some of Orange County's premier dining destinations offering special prix-fixe menus for a greatly reduced price for a 14-day culinary extravaganza!
California is known for its clean-eating cuisine, fresh seafood, top chefs, and organic farm-to-table menus, and this is your chance to try the best of it for a discounted price!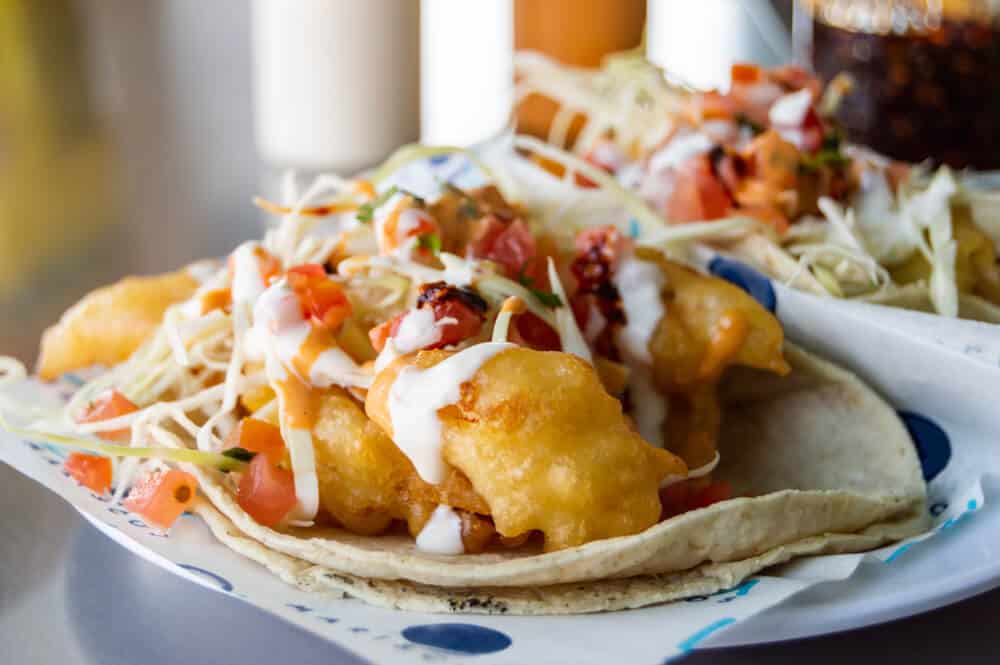 Pick a neighborhood and explore on foot.
There are 10 distinct neighborhoods in Newport Beach with restaurants and excellent shopping around every corner. We particularly love Corona del Mar, Balboa Island, Cannery Village, Crystal Cove, and Fashion Island!
There is something to be found for everyone, whether you want to be ultra-active or have a more relaxing chill experience.
Newport is a place so intoxicating, it will keep you coming back for more of the good life!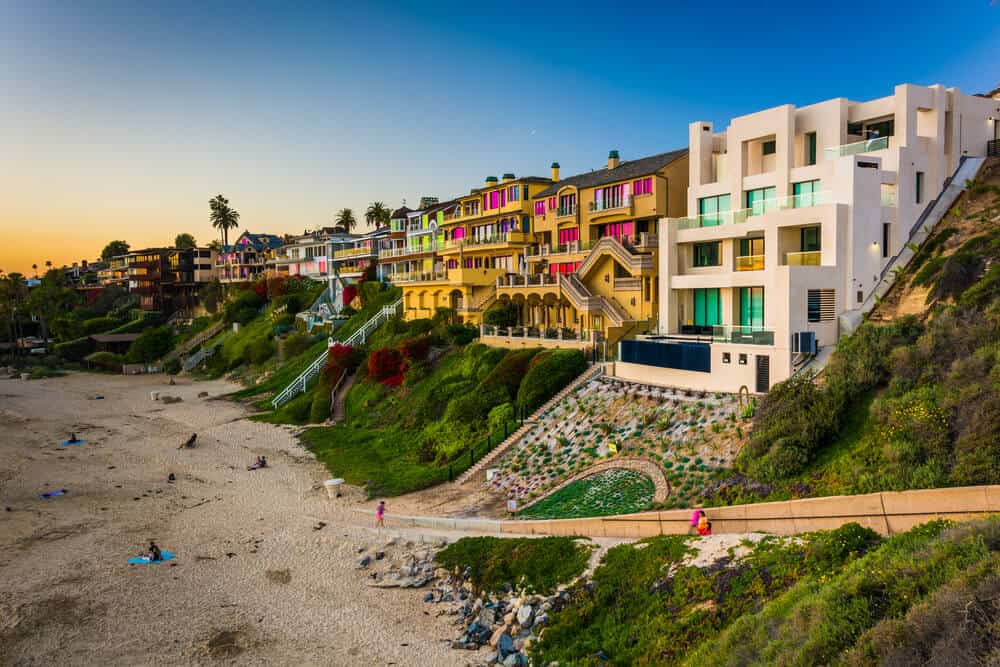 Pin This Guide to Things to Do in Newport Beach!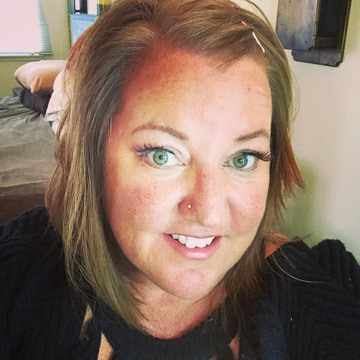 Rosie Queen is a travel blogger and creative writer who grew up on the South Side of Chicago. She has spent time living in Indianapolis, Dayton, New York City, London, Orlando, Boston, and most recently, Huntington Beach, CA. Rosie has been blessed to travel most of her life while being deeply involved in the performing/pageantry arts. She has enjoyed adventures in 48 U.S. states, Japan, Thailand, Mexico, Paris, London, Canada, and the Caribbean. Rosie is obsessed with her dogs, color guard/marching band, national parks, and traveling.