One of the most magical feelings in the world is getting to watch whales in their natural environment.
Whether it's the feeling of seeing them spout off in the ocean from your position on the shore or getting to see them up close and personal from a small boat tour, whale watching in California is pure magic.
Frankly, almost any place on the California coastline offers whale watching opportunities. Many of the whales migrate between Baja California and Alaska, making the entire California coastline part of their journey: so you're hard-pressed not to spot whales along the California coast if you time your trip properly.
FAQs about Whale Watching in California
Note: This post contains affiliate links, which earn me a small commission at no extra cost to you if you make a purchase using one of these links. Thank you for supporting this free content!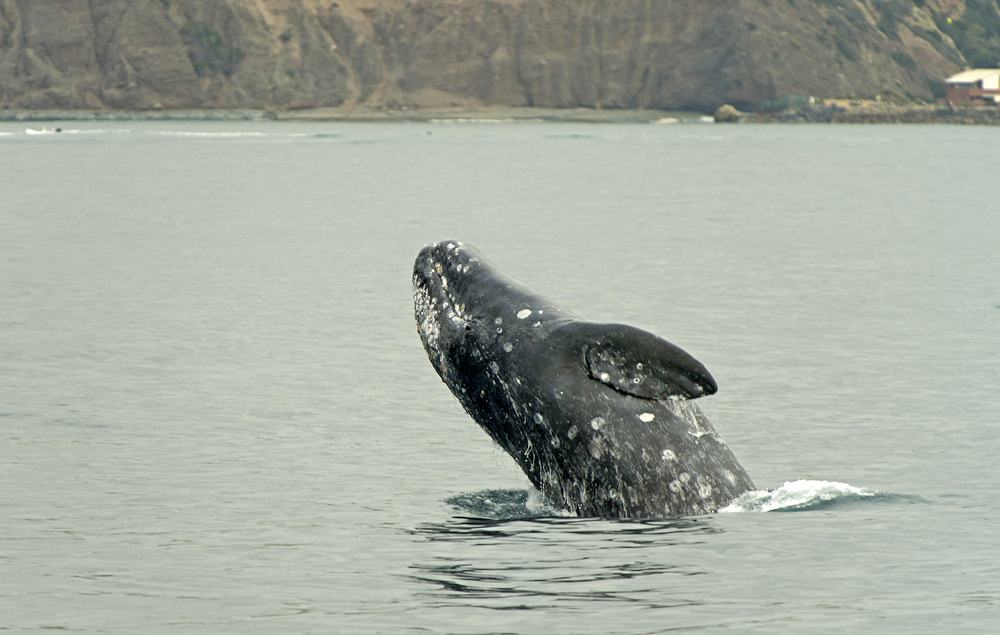 What is the best month for whale watching in California?
Well, frankly, it depends what type of whale you want to see, as well as what part of California you are in.
Generally, gray whale season is the biggest draw because that's when you have the highest chance of seeing whales, plus it's also the longest migration of any species in the animal kingdom, which is pretty cool!
Gray whales migrate from December through May, with Northern California seeing the first gray whales in December and last in May and the season starting in Southern California around January and ending around April.
Orcas are generally most plentiful between February and April.
In general, March and April will have the best combination of plenty of gray whales and orcas as well as better weather (less rain and storms), which make for a more pleasant whale watching experience in California.
What kind of whales migrate off of California?
All kinds! Gray whales, blue whales, and orcas are some of the most common whales you'll see off the coast of California when whale watching. But humpback whales, minke whales, and finback whales are all also frequent visitors to these waters!
Are there orcas in California?
Yes! Orcas tend to migrate between February and April and are most commonly found around Monterey Bay and the Central Coast.
Are there dolphins in California?
Yes! 11 different kinds of species call California waters home. The most famous species is probably the bottlenose dolphin which you'll see all along the coast between San Francisco and San Diego.
Are whale watching tours bad for whales?
Done properly, no, but this is why it's important to only support ethical whale watching tours. Here are the guidelines whale watching tours should follow to not disturb the whales or change their behavior. Only go with tours that promise to follow ethical guidelines and do not get too close to the whales. Whales are wild animals who should only be seen from a distance, and that is what makes them so beautiful and magical.
Best Whale Watching in Northern California
Bodega Bay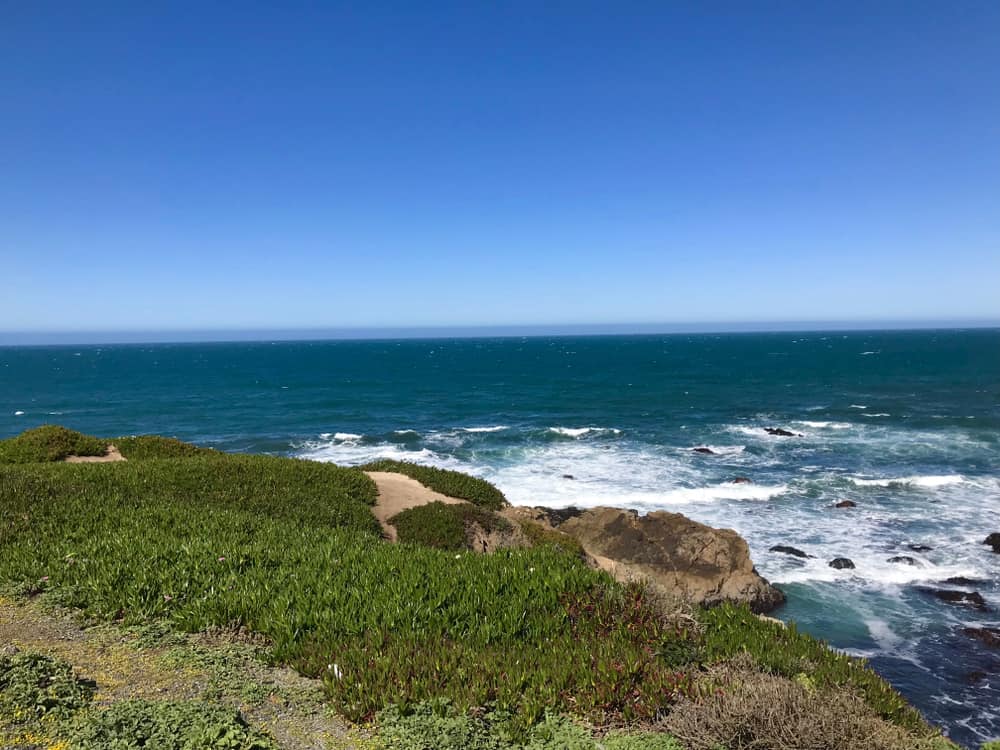 Bodega Bay is an interesting place to go whale watching in California because you can really do it from either land or sea!
The Sonoma Coast State Park has a really beautiful vantage point on a peninsula that is easily accessible by car and great for people who want to spot whales off in the distance using binoculars rather than getting up close and personal.
This is a good option for people who get seasick easily or prefer to watch wildlife from a distance for personal or ethical reasons.
During the migration season, there are docents available at Bodega Head to help you spot whales through spotting scopes and answer questions.
Unlike other places on this list, the gray whales actually tend to come closest to shore on their northbound migration, from March through June. So if you've missed whale watching season in California in other parts of the state, this is a great time to see gray whales past the typical "end of the season."
You may also see calves at this time, as the calves are born in warm waters near Mexico around January/February, and then by the time they're making their way up North, you might be able to see moms and babies!
Worried about being able to spot the babies? Considering they're 2,000 pounds at birth, they're pretty easy to spot, even from shore.
Best Whale Watching Tours in Bodega Bay: Bodega Bay is a small community with only a few whale watching tours (usually run on fishing charters), which are always run using small boats. I suggest North Bay Charters.
Best Whale Watching in Central California
Monterey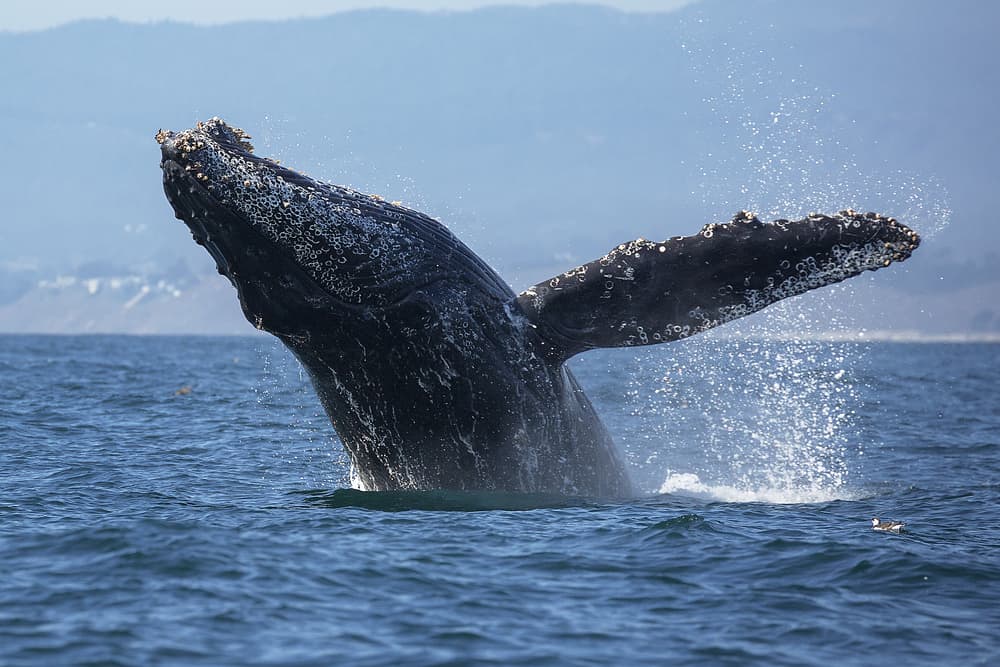 Monterey is a bucket-list must for any lover of the ocean, since it's home to both one of the world's best aquariums as well as some of the most plentiful whale watching in California's entire coastline.
This is because the Monterey Bay shelters from some of the rougher waters of the Pacific and makes for a smooth journey where it's easy for both visitors and whales alike to enjoy the journey.
If you want basically a guarantee of seeing whales, head to Monterey. Whales are sighted basically every day of the year and while of course they are wild animals, the tour companies here know what they are doing and can basically always spot some whales, though of course the species of whales do vary depending on season and migration period.
So, why is Monterey Bay so special for whale watching in California? It's the submarine canyon right by the shore, which makes the sea especially calm here and marine life (including krill, which whales love to snack on) is particularly abundant in these waters.
Best Whale Watching Tours in Monterey: Whale watching is big business in Monterey, so I suggest going with a smaller tour operator for a better experience and less disturbance to the whales. I like this whale-watching offered via GetYourGuide as they use smaller boats than most other companies in the Monterey Bay.
Santa Cruz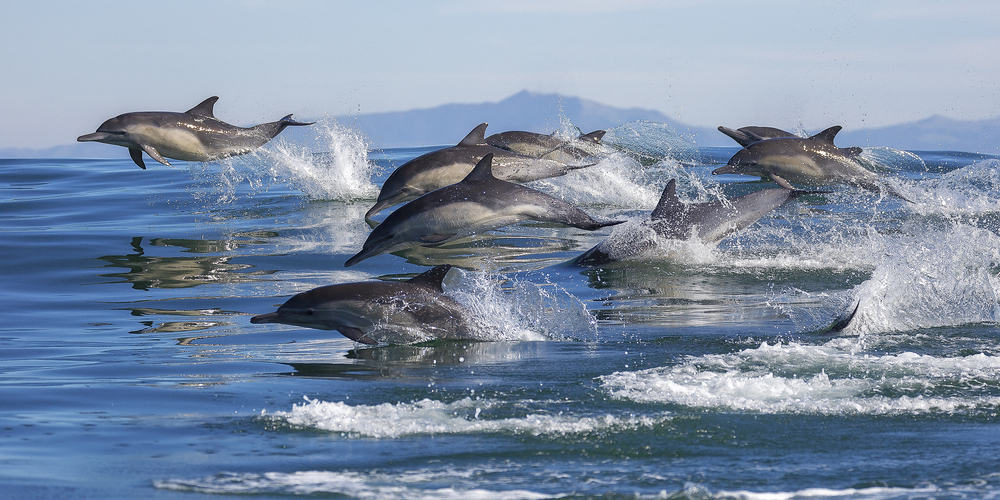 On the north end of Monterey Bay, Santa Cruz offers great whale watching opportunities year-round with a similar season to Monterey, as these destinations are only 42 miles apart by land and even less by sea!
Santa Cruz is not as famous for its whale watching tours as Monterey is, but that's just because Monterey is a more famous tourist destination due to its aquarium, Cannery Row, and Old Fisherman's Wharf.
Frankly, you'll have almost the same luck on a tour departing from Santa Cruz as you will with Monterey!
Best Whale Watching Tour in Santa Cruz: There are several companies offering excellent whale watching tours, but the Santa Cruz Whale Watching by Stagnaro Charters is the best-rated in town.
Best Whale Watching in Southern California
Newport Beach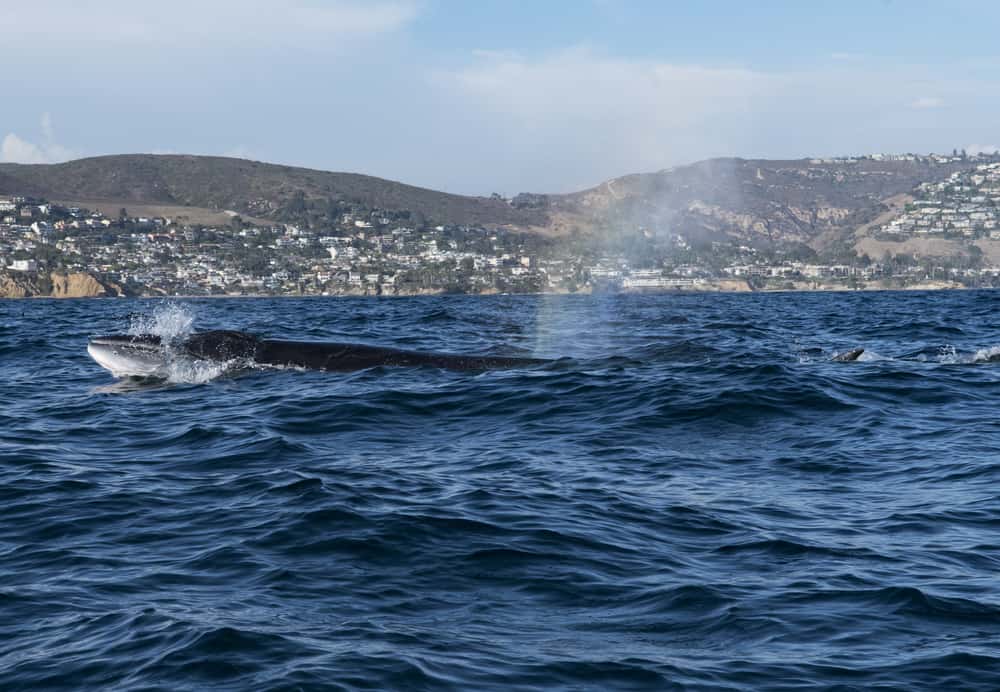 Whale watching in Southern California is a yearround affair — it just matters what type of whale you're most interested in seeing.
Gray whales and humpback whales are two of the biggest draws of California whale watching scene, and the period is best between January and April. Dolphins and sea lions also are plentiful during these times, as they seek out warmer waters.
Meanwhile, if you're keen to see the largest whales on the planet — blue whales — you'll want to come in May through September. Finback whales are also passing through Newport Beach area at this time.
October through December has less whale watching activity, but you can spot minke whales during this time.
Best Whale Watching Tours in Newport Beach: I suggest going out in a RIB boat while in Newport Beach to get the closest to whales and dolphins without disturbing them. This RIB boat tour offered by GetYourGuide is highly reviewed and offers the best chance of whale sightings.
This small-group boat tour is a bit larger and more crowded, but it's better for the budget-conscious as it's about half the price.
The cool thing about this company is that they track their sightings every day so you can follow along with what the migration patterns are and what your chances of seeing your favorite kind of whale is. While you may not see a whale every day of the year, at least dolphins are seen almost every single day!
San Diego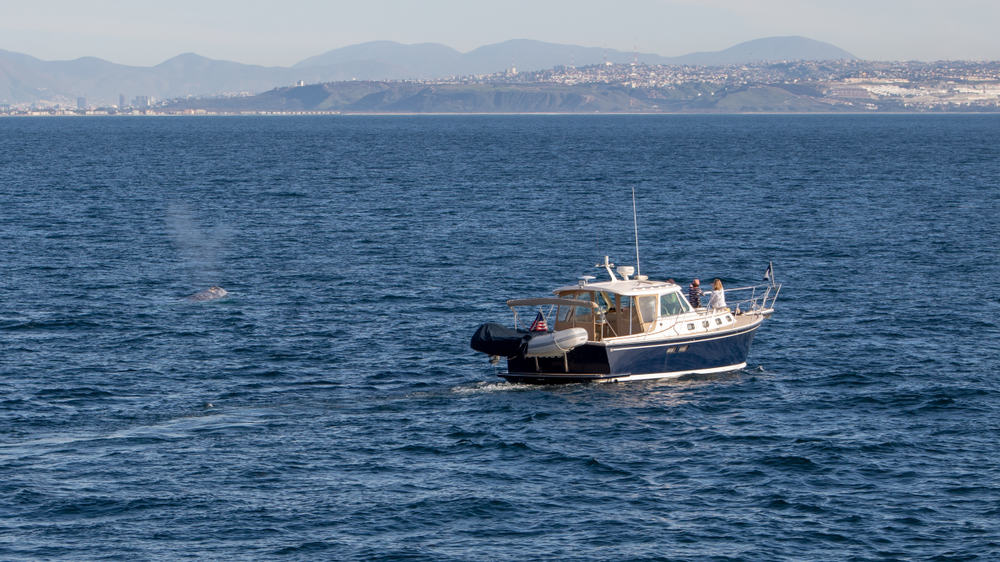 San Diego is the whales' last stop in California before reaching Mexico and so the whale watching season here tends to start the latest and end the earliest, but that doesn't mean there isn't plentiful whale life to be seen during this period!
The gray whale migration is around December/January and then again around March/April, as the whales make their way back north, passing along San Diego's many miles of coastline. Blue whales, on the other hand, tend to come around in the spring and summer.
Your best bet for whale watching in San Diego is in March and April, when you may be able to spot both northward-bound gray whales as well as blue whales.
Best Tours for Whale Watching in San Diego: As with Monterey, there are countless whale watching operations in San Diego, so opt for something smaller.
I recommend this highly reviewed and ethical operator, Hornblower, with free online booking via GetYourGuide, with an average 4.4/5 star rating!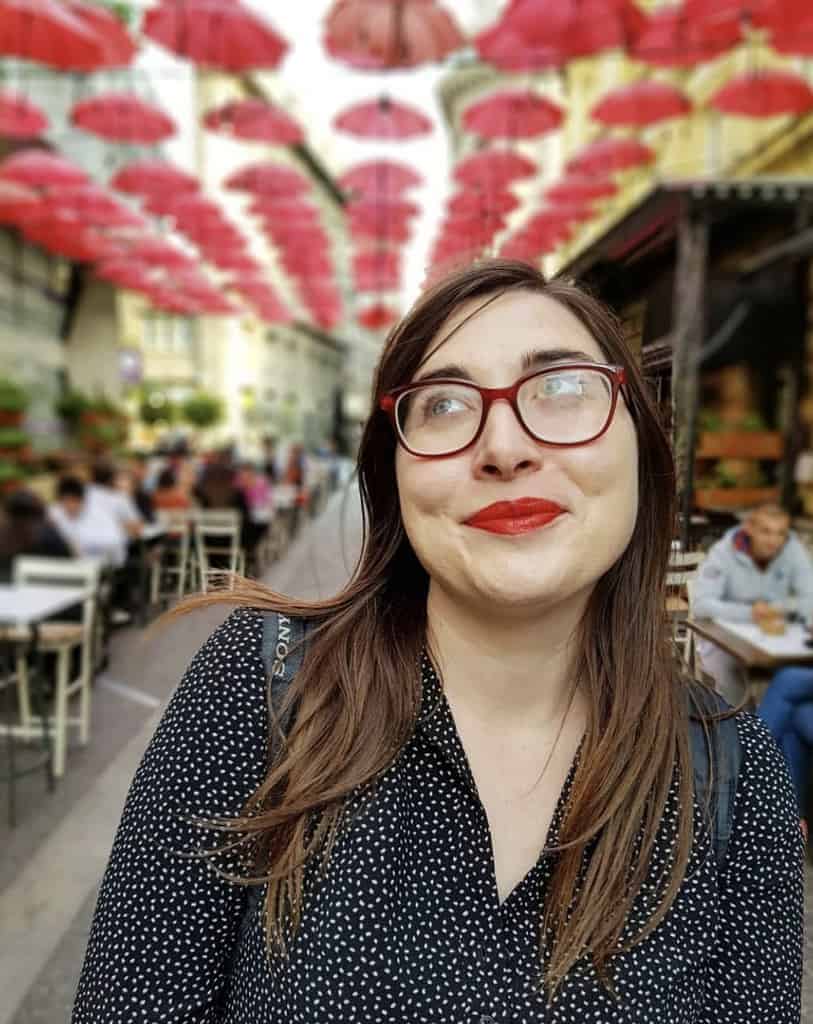 Allison Green is a travel blogger, writer, and podcaster who grew up in the Bay Area of California. She has spent time living in New York, Prague, and Sofia, but has returned to live in the East Bay. She has traveled to 60 countries before the age of 30 while running several digital travel businesses. Her writing and podcast have been featured in Forbes, CBC Canada, National Geographic, the Huffington Post, and CNN Arabic, amongst others. She's obsessed with dogs, wine, and anywhere she can see the ocean.