It is nearly November, the heat is finally breaking, and it is the perfect time for a day trip from San Diego before winter sets in!
While I think you could hang out in San Diego itself for years and still not see the half of it, I also think this city is the perfect home base because it has everything you could want to see within driving distance.
We have windy beaches, sunny deserts, and snowy mountains. Whether you dig seeing animals roam, watching the ocean waves crash in, or contemplating modern art, we've got you covered. We've got 10 of the best day trips from San Diego listed below… and 3 bonus ideas because we couldn't help ourselves!
 Swing around San Diego Zoo Safari Park
Note: This post contains affiliate links, which earn me a small commission at no extra cost to you if you make a purchase using one of these links. Thank you for supporting this free content!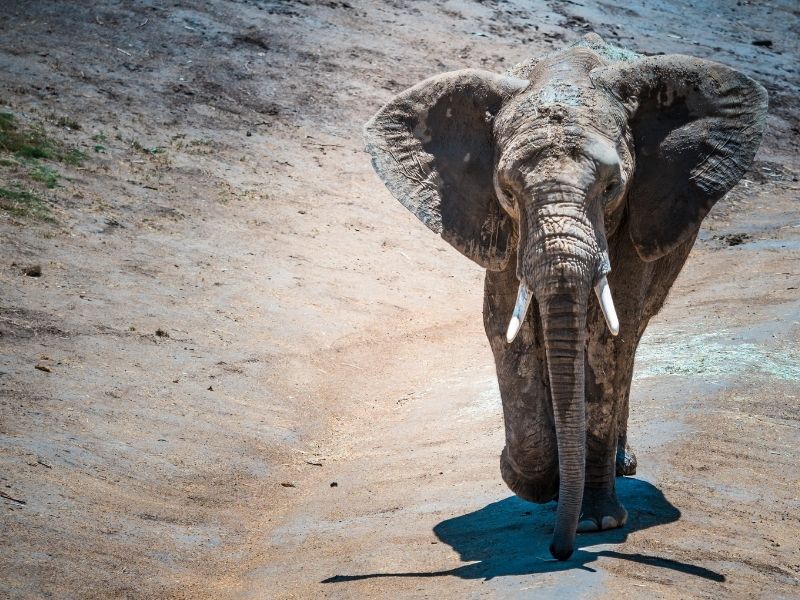 From central San Diego, you can take the I-15 north for about 29 miles toward the San Pasqual Valley. Along the route, you will pass Lake Miramar and Black Mountain Open Space Park, and these can also be stops if you wish on this day trip from San Diego, as you're not going too far.
The Elfin Recreational Forest and Lake Hodge are also featured on the way. Keep driving until you make it to Escondido, and if you've arrived left early enough you can make a pit stop for breakfast on your way into the zoo. 
Bring breakfast pho to go from Pho Lena and Grill
My choice would be pho at Pho Lena and Grill. Yes, pho is a breakfast food in Vietnam! This is a traditional style Vietnamese noodle house, so you can expect all the staples. There are vegetarian-friendly options, but they excel at their beef pho.
If you don't like pho, you can dig into their stir-fried vegetables and their banh mi sandwiches. Whatever you order, you'll want a side of spring rolls to go with it.
Visit your favorite animals at the Safari
If you have ever been in San Diego for any length of time, you may have visited the world famous San Diego Zoo. What some people do not know is that there is an even larger, second facility just about thirty minutes outside the main hustle and bustle of the city. This park offers even more of the interactive, personalized experiences everyone loves at the main zoo grounds.
 Surf at Swami's Seaside Park in Encinitas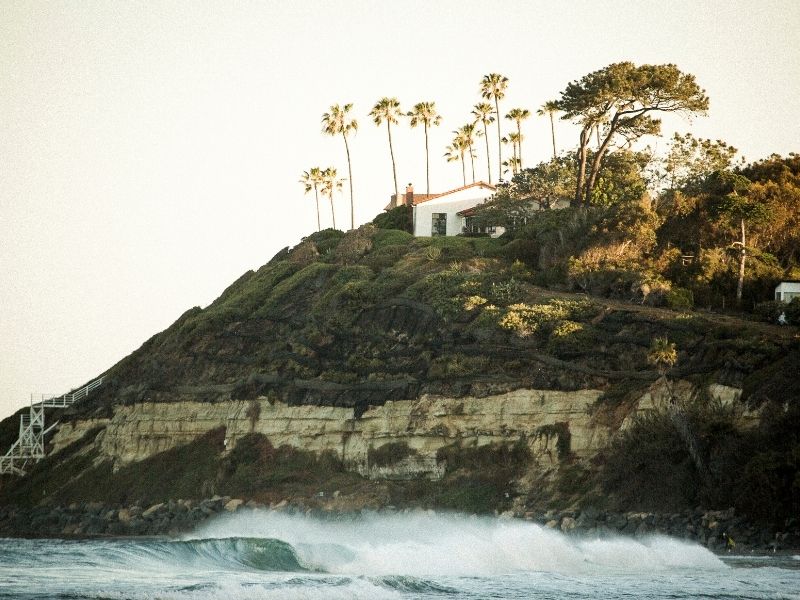 Another short thirty minute trek is the beautiful Swami's Beach just north of San Diego in Encinitas.
Most GPS apps will tell you to take the I-805 north until it meets the 5 then merge and drive until you hit the 101, however, I urge you to take the scenic route.
Follow North Torrey Pines Road and South Camino Del Mar straight through Solana Beach and Cardiff on North Highway 101. You will pass by some incredible stretches of coastline before arriving at your final destination.
Meditate in the Park
You can visit the Self-Realization Fellowship Meditation Gardens and Hermitage for beautiful views and to refresh your spiritual connection with nature. When they are open, they offer Sunday School classes, meditation and yoga.
Even just walking the grounds, the environment is contemplative and leaves you tranquil. If you arrive at a time when they are closed, do not worry, you can still wander the Sea Cliff County Park nearby or drive a few minutes north to Moonlight Overlook.
Surf at Swami's
You don't have to be religious to find spirituality while catching waves here. This area is well known in the surfing community, and there can be dozens of surfers in the water on any given day even if the surf seems relatively mellow.
The smaller waves do well for beginners, but the bigger waves may give newbies a hard time. Beware of your own skill level before heading into the water. 
Drop by the Encinitas Fish Shop
The Fish Shop has been in business for a decade now. As it is so named, they urge you to pick a fish, pick a marinade, and pick a style, and they will do the rest to a delicious meal in front of you.
It's hard to go wrong when you order the garlic butter swordfish on a plate of seasonal veggies and jasmine rice, but really, you can choose anything on the menu and leave satisfied. 
 View the whole coast from Crescent Bay Point Park in Laguna Beach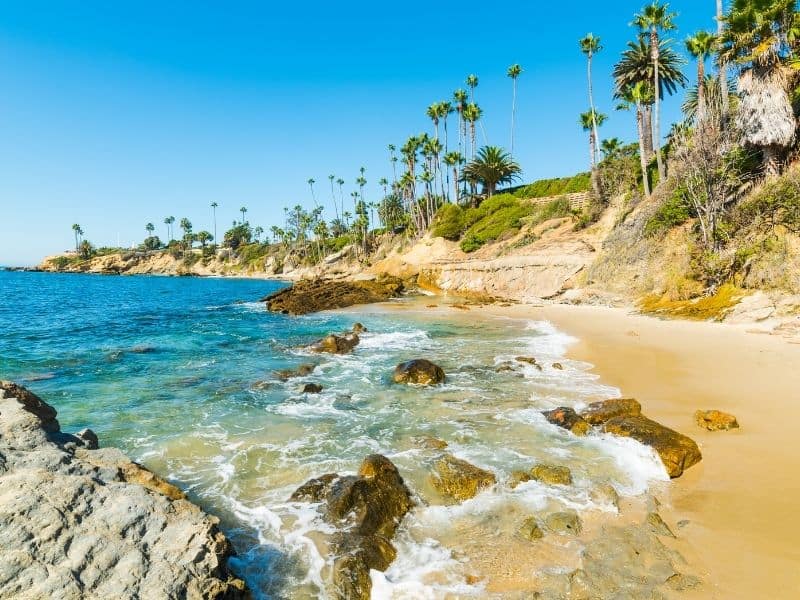 Just like with Swami's, this drive is the perfect opportunity to hug the highways closest to the coast to take in all of the beauty that the Pacific Ocean has to offer.
One of my favorite parts of taking a day trip from San Diego is that no matter where you look, there's something gorgeous to look at. The hour and a half drive North to Laguna Beach from San Diego is well worth every minute for the beautiful vistas alone. 
Brunch at original vegan restaurant The Stand
You'll also want to stop at the Stand restaurant once you're in town. The Stand's claim to fame is that it's been serving 100% cruelty free long since before anyone else had jumped on the bandwagon. You can trust their experience to serve you a phenomenal meal.
Whether you choose to get an acai bowl or their signature tamales, make sure to also try their mango OJ smoothie because they freshly squeeze all of their juices in house every morning.
Picnic on the Outlook
You can take your picnic to Crescent Bay Point park. The best time to go to this small park is for the sunset in the evening. On your west, there will be ocean, and to the east, Laguna sprawled out into the hills and the mountains.
The sea salt breeze and lush green lawns are so relaxing that they will have you mesmerized longer than you had planned, but once you're ready, Laguna has many storied art galleries waiting for you. 
Ponder the intersections of art and nature at Laguna Art Museum
The Laguna Art Museum has been around for more than 100 years, and they are exceedingly proud of their exceptional collection.
They boast a gallery of over 3000 works, and their staff is well-informed about all of their exhibitions. One of their signature events, their Art and Nature festival, is beginning next month from November 5-15.
This year it will feature a public art installation, Sunset Trace by Patrick Shearn, and Dan Goods will give a keynote lecture about his time at NASA.
 Relax in Jacumba Hot Springs and meet Coyote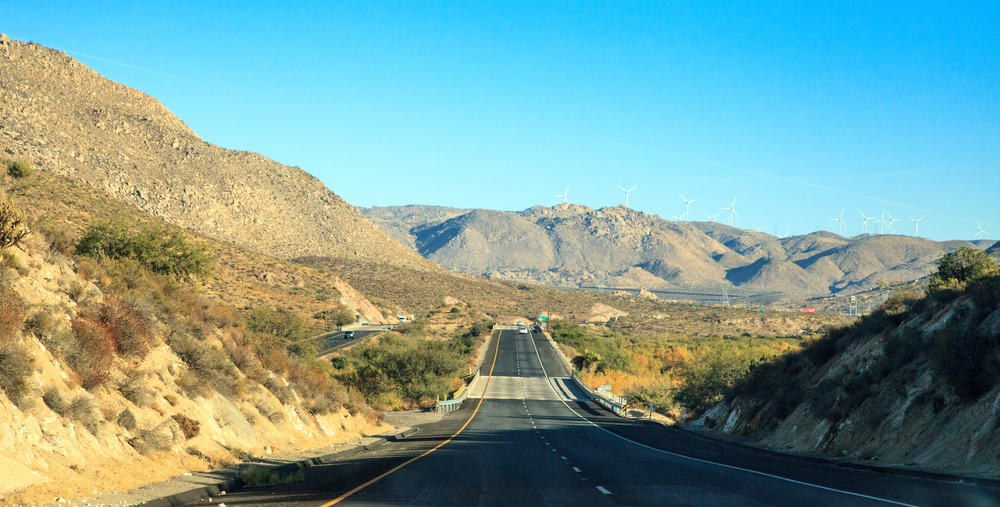 There are many hidden gems lurking in the desert surrounding San Diego, but the hot springs and Coyote are perhaps my favorite.
Jacumba Hot Springs is a blink and you'll miss it town of only 600 people.  
Swim for the day at Jacumba Spa Resort
Though this is a full spa resort and you could stay the night, Jacumba Spa also offers day passes.
All of the water featured on the property is supplied by the local mineral hot springs nearby, and as you're relaxing into the water, you'll feel your body be rejuvenated.
The pool is perfect for chilling out in the desert sun while the jacuzzi will serve the opposite in cooler fall weather. 
Chow down at Jay's Southern Cafe
Stop at Jay's Southern Cafe before you go. They are a family-owned restaurant, and they don't follow anyone's rules but their own. Beware, they close up shop once they sell out.
If you do make it while they're open, their specialities include smoked chicken, pulled pork, and bbq ribs, but they also have vegetarian and pescatarian-friendly options. After you've had a full meal, head a little farther east to Coyote's. 
Visit Coyote and his saucers in the desert
You'll know it when you see it because there will be broken down UFO's all over the yard and an outdoor theater using a giant rock nearby as a projector screen.
Your visit here is half for the art and half for the man himself. Words can hardly describe this alien man, but I can try!
If he has time, he'll put on an alien mask for photos and drive you down the road in one of his tricked out flying saucers. Other times, he'll be watching themed movies on the big screen with friends.
A lot of popular tourist spots can feel gimmicky like they're in it for the money, but here, the experience you get is free and you can tell Coyote just loves what he does.
 Spend some time under the stars at Palomar Mountain Observatory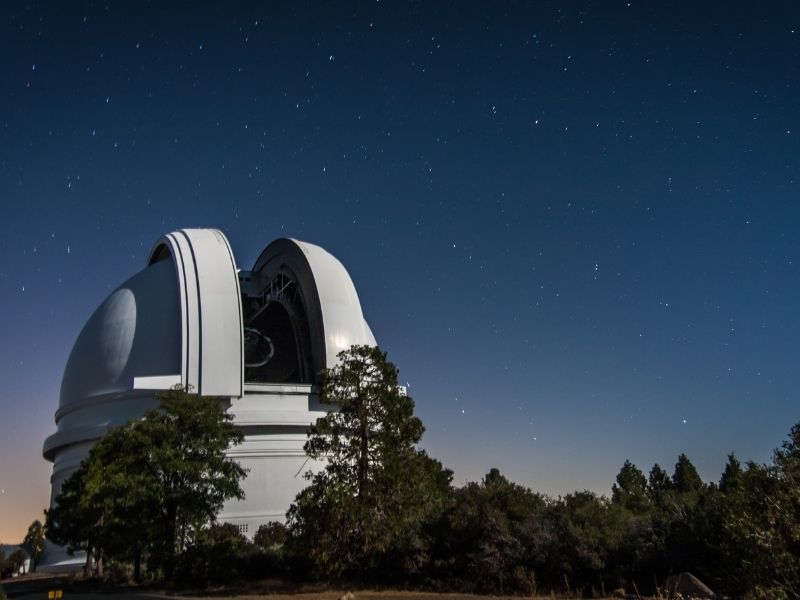 My next suggestion requires it be after dark to enjoy, so I have provided a few options for how to spend the sunlight until evening rolls in. 
Once it does, prepare for amazing skies like you've never seen before!
Stop at Potato Chip Rock
Drive east through Santee and Lakeside and head north up the 67. You will pass San Vicente Reservoir and several trailheads on your way to the Sutherland Dam, but if you stop at any of them, I suggest it be Potato Chip Rock to get your certified San Diego photo opportunity.
A rock in the shape of a potato chip juts out over a 40-foot drop, and many locals have staked their claim at the top with their legs dangling over the side. I recommend you be careful and not attempt this — but to each their own.
Gone fishin' at the Sutherland Dam
If you keep driving onward past Ramona, you will find Lake Sutherland and the Sutherland dam. Hills extend out in every direction, the sky is always a work of art, and the water is green but it's fine.
Here you can spend the day boating, fishing, and hunting at the reservoir for less than forty bucks.  
Grab Mother's Kitchen for lunch specials
You can easily spend the entire afternoon on the lake to your heart's content, but when you are finished head another hour north to Palomar Mountain. You will want to stop at Mother's Kitchen on your way into the campgrounds.
This is a tiny little restaurant attached to the Palomar General Store. They serve a fantastic mac and cheese and an Italian veggie wrap you'll love. 
Settle down under the stars for awhile
Under normal circumstances, I would suggest a visit to the Observatory itself to learn more about the wondrous structures in the sky, but the next best thing is visiting the campgrounds: stargazing does not require a ticket!
Bring warm blankets, hot chocolate, and s'mores, and you have a fun-filled night under the stars. The drive back to San Diego is roughly an hour, so account for your energy levels while planning when to head home so as you don't drive dangerously tired.
 Visit Slab City and Salton Sea for the abandoned towns and a renaissance of art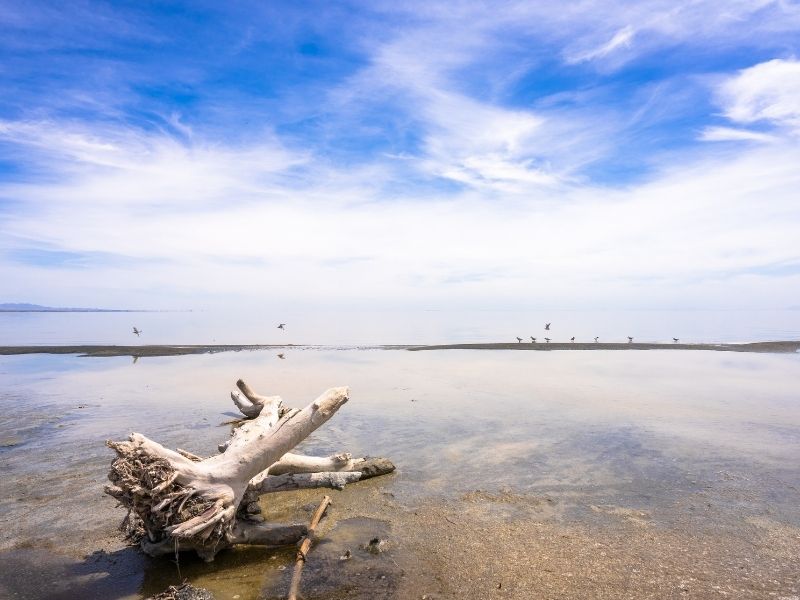 Locals call it the last free place in America, but I will leave that for you to decide.
Much like Coyote, the art and the characters you'll meet are what makes this stop so worthwhile.  
Have specialty quesadillas at Celia's Restaurant in El Centro
Being from the South, I can't help but love when foods are fried for absolutely no reason.
Celia's does exactly that, and you have not lived until you have had a fried quesadilla! Chicken enchiladas with a side of chips and salsa are also a good pick here.  
Drive through the area to see many art installations
Slab City is well-known as a tiny town where thousands of squatters have taken up residence after the United States military abandoned the area many decades ago.
It's been built up over the years with hundreds of local art installations, including the most famous installation, Salvation Mountain. The residents live off the grid and have built their homes out of salvage materials in order to live free and on their own. 
Go bird watching at Salton Sea
Salton Sea is a huge salt lake in the middle of the Southern Californian desert.
Partially man-made, the salinity comes from pollution and run-off and is deadly to many types of freshwater fish. The nearby bird populations are thriving. The area smells funny, and I wouldn't recommend swimming in the water.
Spending the afternoon on the shore watching the birds is an activity that will leave you feeling refreshed. There are approximately 400 species of thousands of birds that flock through the area every year.  
 Check finding the center of the world off your bucket list in Felicity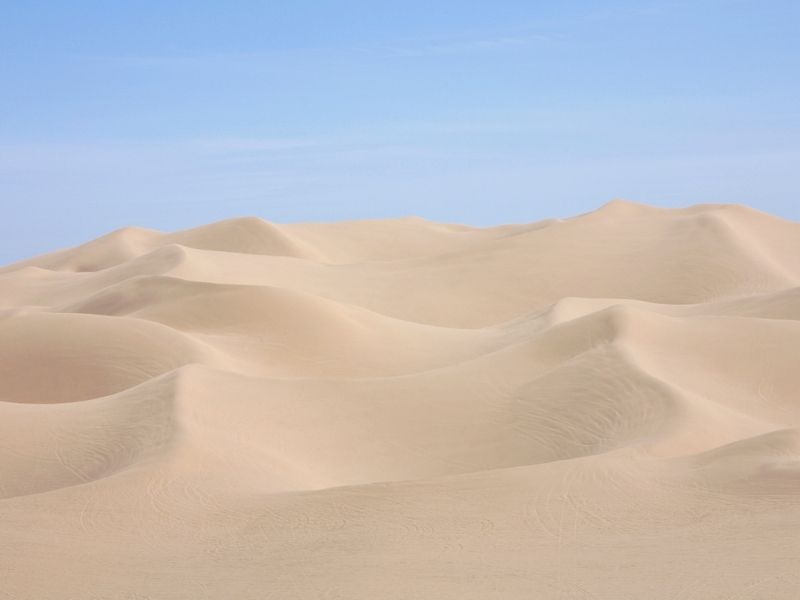 Visiting the center of the world may seem like a strange day trip from San Diego — and indeed it might be — but there are plenty of great stops to make this day trip to Felicity absolutely worth it.
Here are a few things to as well as where to eat on the way back!
Off-road in the Imperial Sand Dunes 
Almost two hours outside of San Diego, you can take out your preferred off road vehicle to the sand dunes.
Many people prefer dirt bikes, but you can play with ATVs, SUVS, or any other recreational vehicle that can handle the hills. 
Visit the Center of the World
This is another personal favorite of mine. Add "visiting the center of the world" to your bucket list, and then head this way to check it off.
About two and a half hours east of San Diego stands a light pink granite pyramid inside of which is the official Center of the World. Why? Because Felicia Lee said so.
Grab a steak for dinner
Ironwood Steakhouse is located inside the Quechan Casino just outside Yuma. The ambience is relaxing and comfortable.
The steak is exquisite, the seafood is fresh, and the service is impeccable!
 Snowboard at Big Bear Lake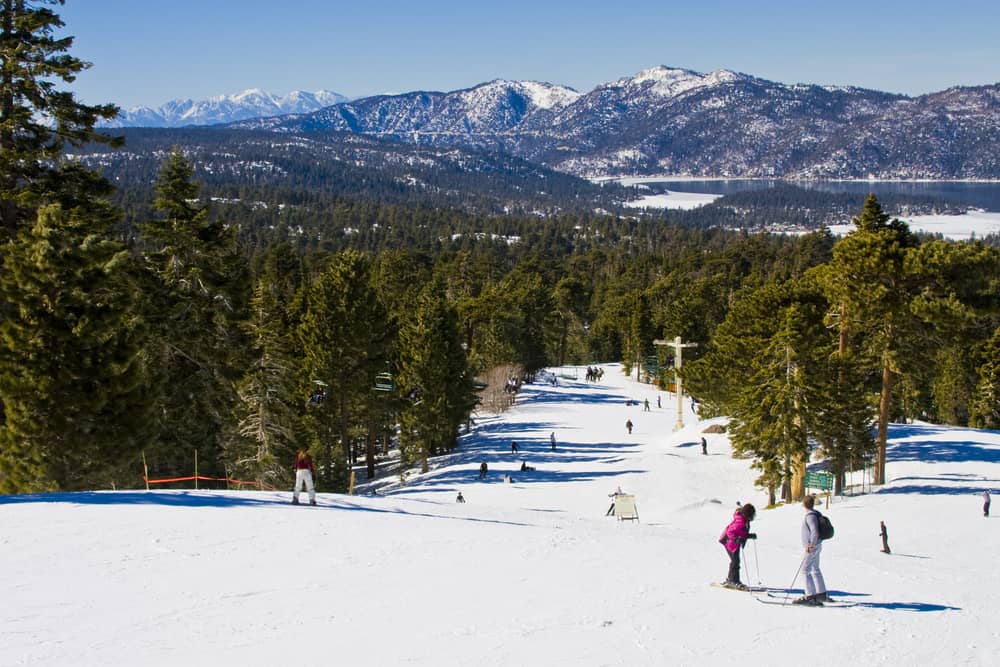 Even though I love sunny San Diego, snowboarding at Big Bear is one of my favorite activities by far. Whenever the snow kicks up in winter, San Diegans flock from the sunshiney beaches up into the white peaks.
A single pass will cover both resorts at Bear Mountain and Snow Summit. There is something for all levels of boarders and skiers on these slopes.
I'm still a beginner, so I stick to smaller slopes, but there's also a double black diamond run for anyone ready for a challenge.
If skiing or boarding aren't your thing, they also have snow tubing. 
Cure the munchies at Tropicali
Tropicali is a Hawaiian-Californian fusion restaurant founded by Sande Lake and Michael Sterling Eaton.
They serve a variety of poke bowls including their popular choice, the spicy Pele Bowl. Their signature drinks include a selection of cold brews, smoothies, and tea.
They're known for their customer service because the owners are passionate about what they do. 
Enjoy the mountains even if there's no snow
If you happen to show up in Big Bear when there isn't any snow on the ground, never fear. There is still plenty to do!
I love stopping by the Gold Rush Mining Company to look their their gemstone and crystal collections. Their Oktoberfest celebrations are also an exciting attraction though all event attendance this year will be heavily impacted by the pandemic.
Unlike closer to the coast, the trees actually change color in the fall. You'll enjoy just driving around taking in the scenery. 
If there is snow, though, here's my list of things to do in Big Bear in winter!
 Roscoe's Chicken and Waffles underneath the Hollywood Sign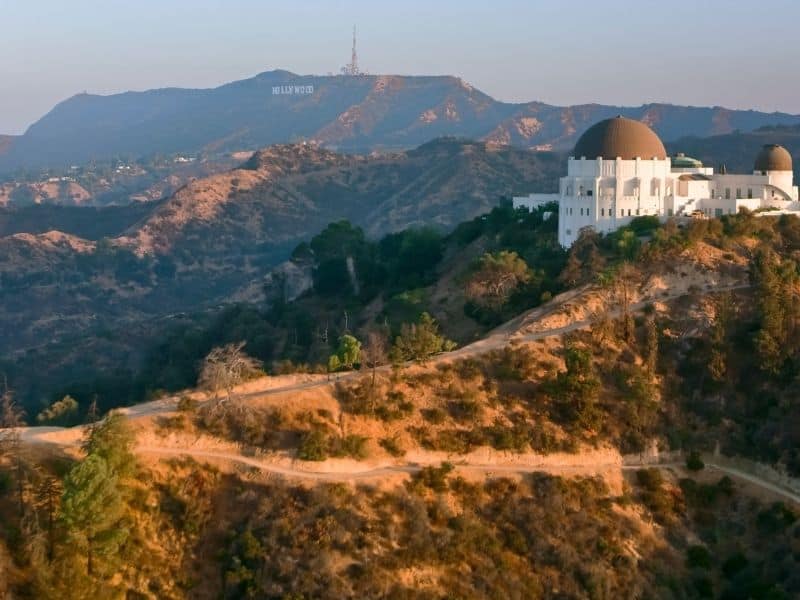 There are not many restaurants I would drive nearly three hours away for, but Roscoe's is one of them.
If you have a day to kill, drive up to Los Angeles and eat lunch underneath the Hollywood sign. 
Walk the Hollywood Walk of Fame
The main Roscoe's is just off of Sunset Blvd, so feel free to take in the traditional sights of Los Angeles as you head over to order your food.
Walk down the boulevard to see the Chinese theater and peek inside the Hollywood wax museum. There's so much to take in in just a few blocks, so take your time on this day trip outing from San Diego! 
Pick up an order of chicken and waffles at Roscoe's
When you're hungry, get in line at Roscoe's.
Get their special and make sure to ask for extra hot sauce!
Eat your lunch at Griffith Park underneath the Hollywood sign
Take your order and head north toward Griffith Park. You'll be able to get the best views of the sign here, and you'll have a nice meal on the grounds.  
The Noah Purifoy Desert Art Museum & Joshua Tree at Cottonwood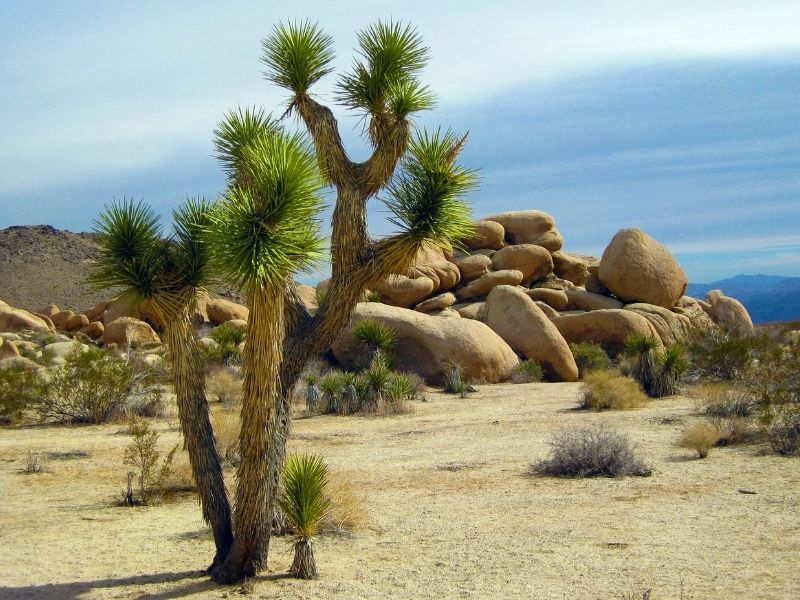 This is by far the longest drive on our list but it is arguably the coolest.
You will get to see the vast variety of landscapes that Southern California has to offer followed by taking in hundreds of beautiful, thought-provoking art pieces.  
Dine at Natural Sisters Cafe
When you stop at Natural Sisters Cafe, you can tell that they've put their hearts into the menu, and you can taste it too.
A Killer Bee smoothie and an avocado black bean burger will satisfy you for hours. 
Visit Noah Purifoy Desert Art Museum
The Noah Purifoy Outdoor Museum showcases a host of art installations outside of Joshua Tree park.
The artwork is thought-provoking and emotional, and you will be taken to new states of mind.
Many of the pieces are whimsical on the surface, but if you spend time with each installation you will find a moral or social message hidden underneath. 
Hike through Joshua Tree National Park
Perhaps the best trail in Joshua Tree is the 1 mile hike that takes you to the Hidden Valley campground.
It's a great place to easily reach the rest of the trails in the park but also centrally located to the park entrance and basic amenities. 
Want to spend more time than just a San Diego day trip allows? Stay overnight and follow this Joshua Tree National Park travel guide.
Runner Up Day Trips from San Diego
I love Southern California so much that I couldn't stop at ten day trips from San Diego!
Here are three more San Diego area day trips that you might also enjoy.
Idyllwild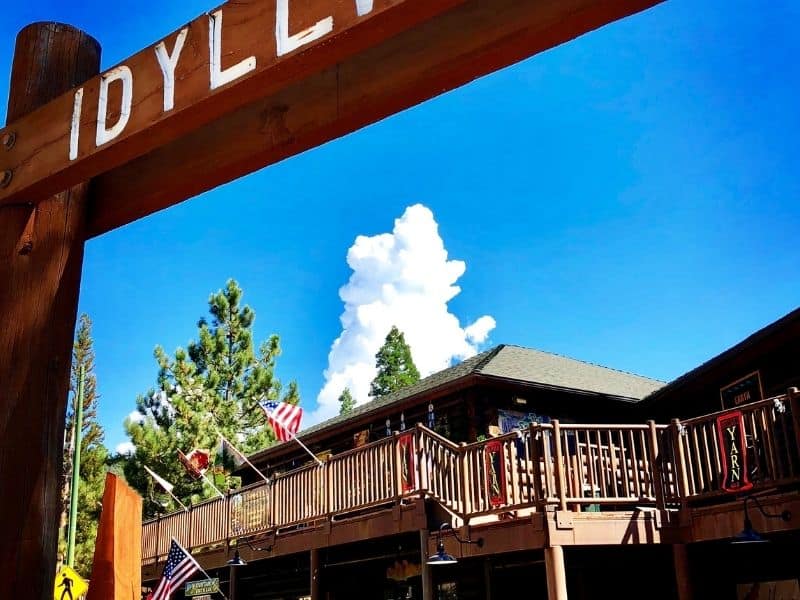 Just outside of Palm Springs below San Jacinto Mountain lies a quaint little mountain town called Idyllwild. This is a must for any rock climbers and hikers.
You can eat at Idyology, visit the Idyllwild Area Historical Society, and picnic at Strawberry Creek.  
Whale Watching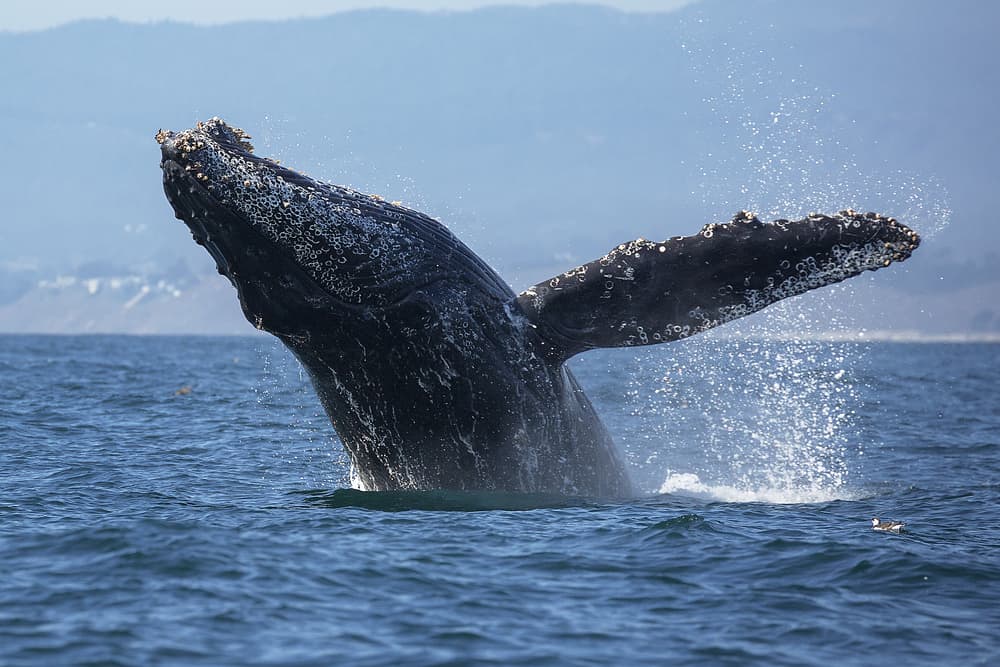 If you prefer animals and the ocean over and plants and the desert, I recommend taking a whale watching tour in early spring.
When you visit the area in late winter, you can be sure to check out the whale watching companies. The most offerings are in San Diego, Newport Beach, and Dana Point, but there are so many other places to go whale watching in California!
Catalina Island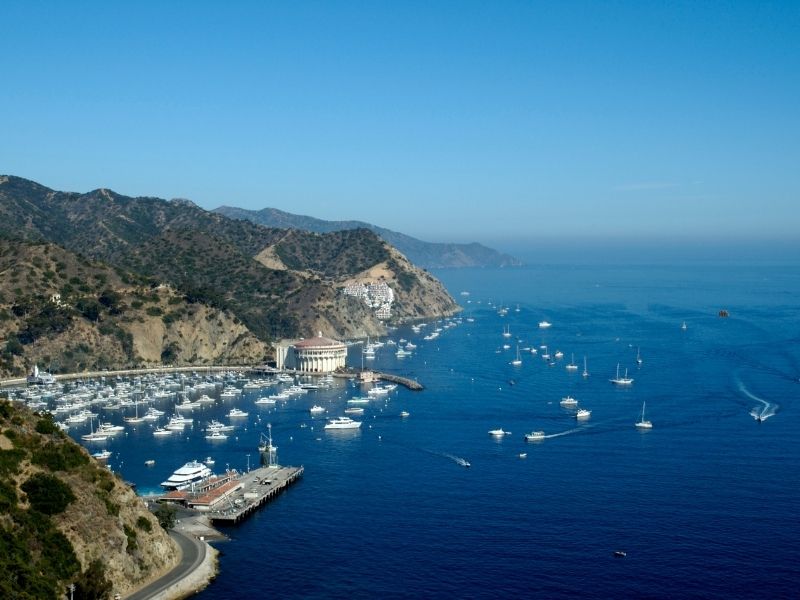 Though this day trip would be a lot of fun, I hesitated to include it in my main list because between transportation time, tour, and activity costs, it starts to exit budget-friendly territory, especially for a San Diego day trip.
However, if you have the funds, I highly recommend it. 
***
We have the Los Angeles, the second largest city in the United States, in our backyard and every size of town in between!
There's something for everyone in Southern California, so embark on one of these San Diego day trips and see a slice of it for yourself.
Pin This Guide to San Diego Day Trips!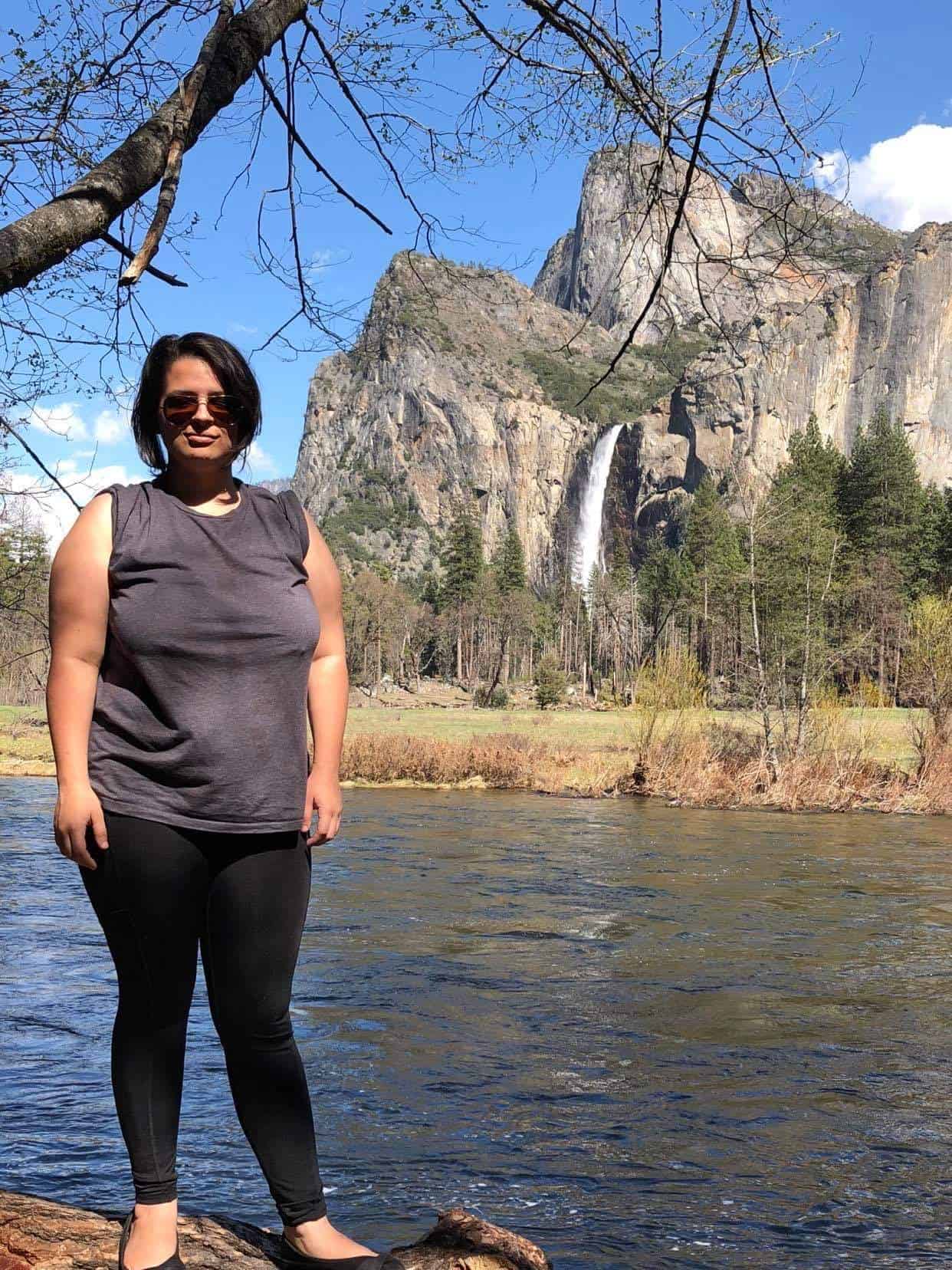 Kara Wimberly is an aspiring librarian, a property manager, and a freelance writer. They were born in Denver, Colorado; grew up in the South; and spent some years in Pittsburgh, Pennsylvania. They fell in love with San Diego, California almost 9 years ago and have called it home ever since! They have traveled through more than half of the United States and seeing the rest of the world is on their bucket list. Their favorite activities include driving through California eating the delicious food and admiring the beautiful views!