A weekend away in Lodi, California could not be more perfect for wine connoisseurs, nature lovers, and good friends!
Located only 45 minutes south of Sacramento, this beautiful town is a great getaway spot for those seeking a weekend escape from the big city.
Even though this Lodi itinerary only scratches the surface of all the amazing things to see in Lodi, we have chosen to highlight some of the most exciting ones!
Where to Stay in Lodi
Note: This post contains affiliate links, which earn me a small commission at no extra cost to you if you make a purchase using one of these links. Thank you for supporting this free content!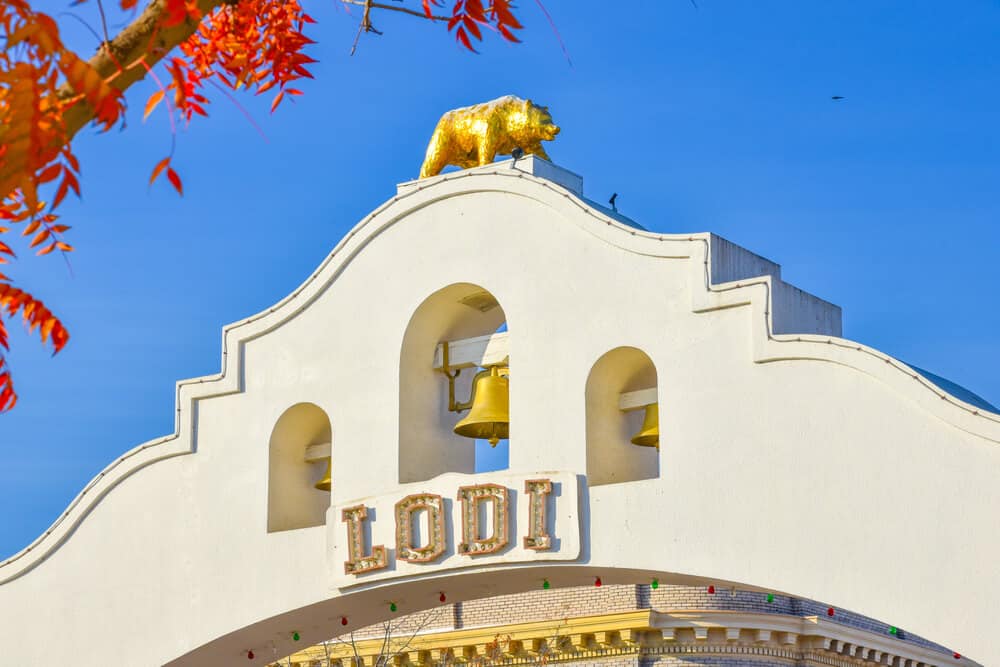 While Lodi is large enough to boast the usual chain hotels, it's full of charming locally-owned hotels with their own themes, so you really should consider taking advantage of the B&B scene.
The best place to stay for a uniquely Lodi experience and impressive comfort is the Cottages on Armstrong. This delightful little hotel is comprised of three houses, each named after a type of wine. The owner runs the little hotel and you will have your own house to relax in for the whole stay!
For a place to stay near Lodi perfect for wine tasting, The Inn at Locke House is in nearby Lockeford, which is just 15 minutes from Lodi's downtown and this charming inn is quaintly historic. The food on offer is from local farms and the wine from local wineries.
For a slightly more upscale experience, check out the Wine and Roses Hotel which also has its own restaurant and is close to day spas and other relaxing venues.
Day One of Your Weekend In Lodi
Begin the day with a hearty breakfast at Avenue Grill.
The Avenue Grill will be right up your alley if you are looking for an old-school diner atmosphere with great service to match.
You will be left stuffed to the gills and feeling satisfied all the way around with their hearty platters, fabulous omelets, and French toast topped with a mountain of powdered sugar.
You should take the time to enjoy a cup of coffee after you have finished your filling breakfast before taking a morning bike ride along the Short & Sweet Bike Trail.
Enjoy the many wineries on the trail.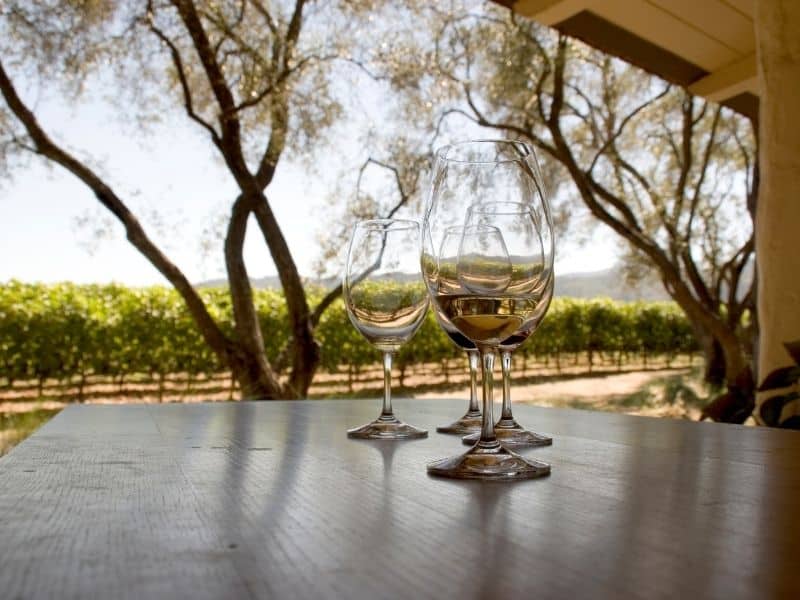 Lodi's greatest claim to fame is the wide array of wineries that can be found around town. The Short & Sweet Bike Trail takes you past three of these wineries on its fourteen-mile path.
The first stop on this morning adventure is the Lodi Cyclery, which has hassle-free bike rentals so you can get on the trail without having to fiddle with transporting your own bike for the weekend.
This trail begins at the Lodi Arch in the center of town and winds through both the heart of the town and a little part on the outskirts of the town in the mountains.
You get some amazing views of the town, as well as the amazing scenery with your ride, making this the perfect way to spend an early morning.
Typically, this trail only takes bikers about 90 minutes to complete. You can then cycle to Ruby's Bakery for a sweet snack or treat afterward.
Rest your legs and have a sweet treat.
From sugar buns and turnovers to everything croissants and BLTs, Ruby's Bakery has just what you're craving! Whether you're hungry for sweets or savory, you're sure to find it here!
The friendly staff and the great food make this an excellent choice if you want some lunch before returning your bikes and heading off to the next destination on your itinerary!
Visit a wine tasting room.
Jeremy Wine Co. is located just two blocks down the street from Ruby's Bakery, and their back patio is a great place to enjoy a glass of wine or their three wine flight specials.
Each bottle of wine is handcrafted by Jeremy himself, so you can be confident every glass has been made with love and passion.
Visitors who buy a bottle of wine on-site can waive the cost of a wine flight, and many recommend the Chocolate Port Wine!
Dress up and head off to a great dinner.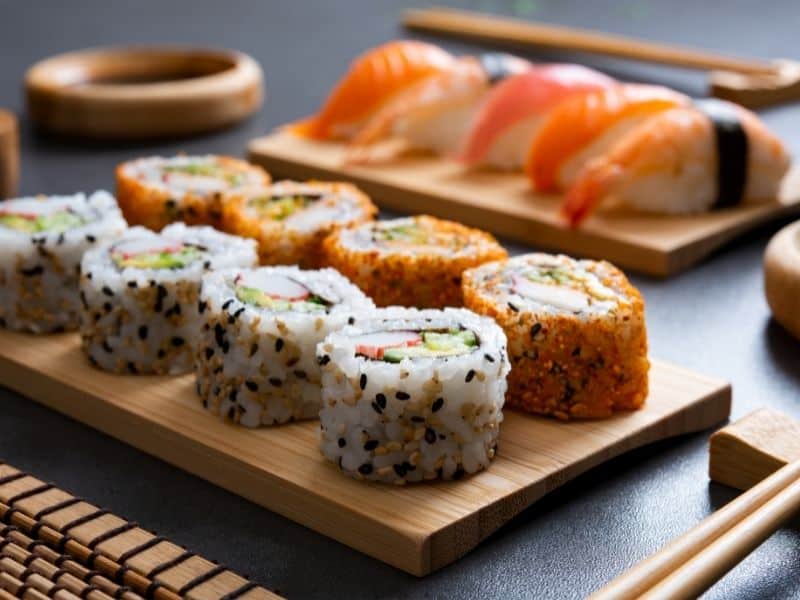 The best way to end a fantastic and busy first day in Lodi is heading over to Yume for a wonderful sushi dinner to commemorate the experience!
Besides their amazing selection of sushi rolls, they have other options that you can choose from if you are not a fan of sushi such as a pork tonkatsu teriyaki or prawn teriyaki, both of which are absolutely delicious!
After dinner, you will be able to enjoy one of their incredible sake flights from their incredible sake selections before retiring to your cabin for the rest of the night.
Day Two of Your Weekend In Lodi Itinerary
Start your day with a treat at Corner Scone Bakery.
Whether you're looking for a place to sit and relax with your breakfast or something that you can grab wrapped up and take to go, this mother/daughter-owned bakery has something great in store for you.
As well as the wonderful brews they offer, they also sell bags of coffee for those who wish to take one home with them to enjoy once their weekend in Lodi is over!
You're sure to find a little bit of something to love here, from delicious homemade granola to sweet scones and turnovers!
Once you finish up and are excited and energized for the day ahead, you can move on to U-pick at Cathey Brothers to see what fruits and veggies you can bring back to your lodging so you can have a snack!
Pick some fresh produce in the morning.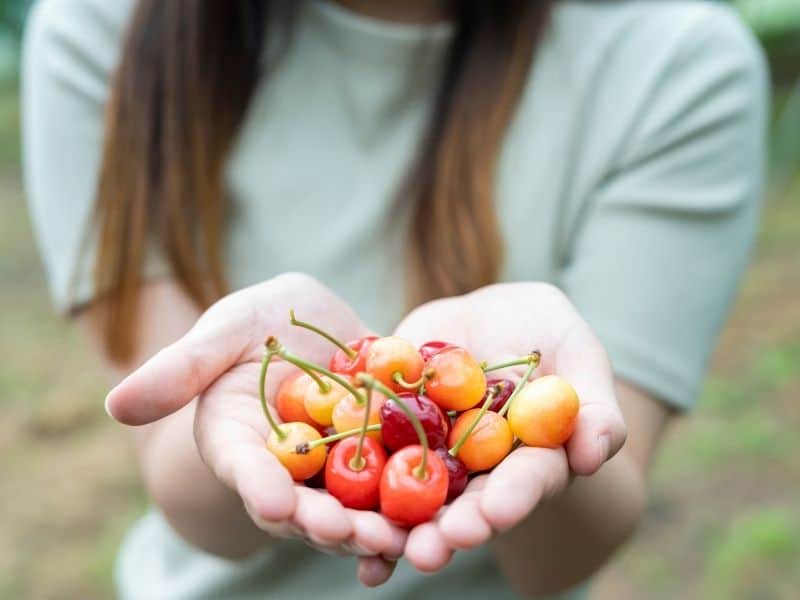 Among the many wonderful things about Lodi is the number of U-pick farms in the area, like Cathey Brothers, which is open all year for picking and gives you the opportunity to get closer to nature.
The produce at the market changes depending on the season, but depending on the month, you'll find produce like strawberries, cherries, melons, and squash, to name a few!
The result of your picking journey will definitely give you something incredible and delicious at the end of the day, so you can swing back to your hotel or cabin and prepare for the rest of the afternoon ahead of you.
Get lunch to-go for a picnic.
The best bet for today is to get a sandwich to go from Cut the Mustard and take it with you to the next activity, but if you want to stop and relax at the deli, that's certainly an option!
There are hot and cold sandwiches, smoothies, and salads, as well as a half and half deal for sandwiches and salads, so you can be sure to get a delicious bite to eat!
As soon as you get your sandwiches, you can pack them up and proceed down to the Delta to enjoy some boating and water skiing for the afternoon!
Get your feet wet for the afternoon.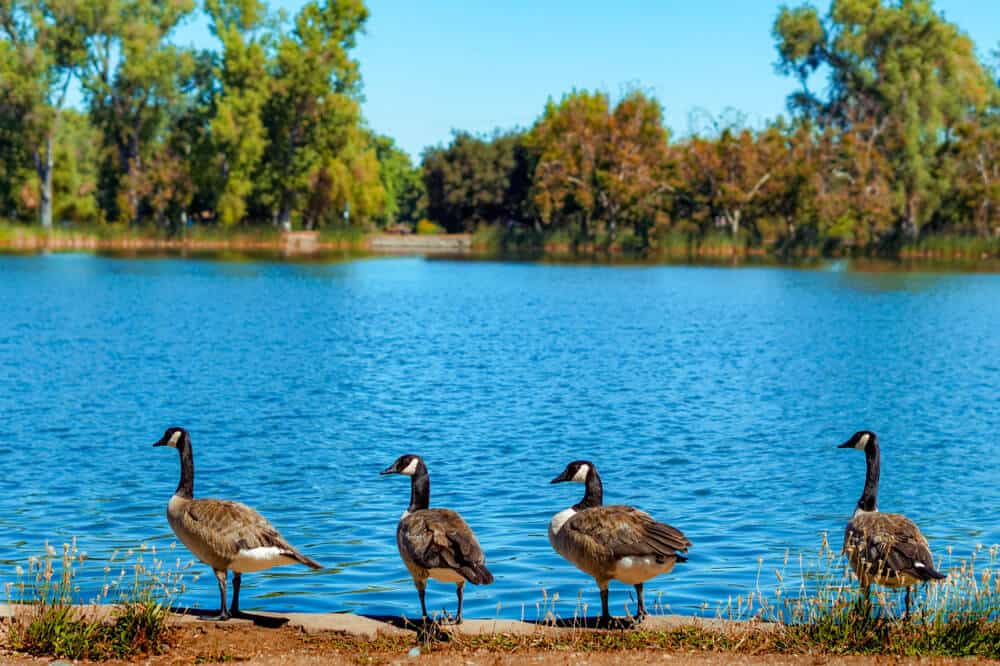 There's no better way to spend the afternoon than to relax on the water!
If kayaking sounds appealing to you, you can go out for a jaunt at Lodi Lake Park which is also known for its gorgeous picnic area.
Other options include taking a picturesque hike around the Lodi Lake Wilderness Area or going paddleboarding with the Explore Stand Up Paddle Company.
Head out for a dinner you won't soon forget!
If you've had enough fun for the day, Zin Bistro is the perfect place to stop for a meal. There is no doubt that the restaurant's lamb shanks smothered in a rich marsala sauce is a favorite dish, well-loved by their customers!
The pork scaloppini is another fan favorite that can't be missed! You will surely enjoy your meal at this place, no matter what you order. For those who want the chefs to take the lead, they also have a three course meal for just $14 per person!
After you have your meal, it's recommended you stick by for their delicious desserts before you head out! Some of these options rotate, but a staple is the chocolate mousse. It's too good to miss!
If you want to end your trip on a high note, Know Place is a great after-dinner bar where you can have a great drink after your meal.
Have a drink and reflect on your weekend in Lodi.
Throughout Know Place you will find a staff of experienced bartenders who make all different kinds of drinks, including 15 signature cocktails.
If you're into some friendly competition with your travel companions, the bar also has shuffleboards and pool tables!
Additionally, the bar has a wide selection of craft beers that will add to the fun of your last night as you kick back and recall all the good times you had during the weekend!