Sonoma County is one of the best getaways from San Francisco. More low-key than Napa (and better prices too), this lovely part of Northern California offers everything Napa does and more.
Delicious wines? Check. Stunning vineyards? Absolutely. World-class dining? OK, well, Napa may have the French Laundry, but Sonoma County has some incredible restaurants all on its own that are well worth any foodie's time.
I spend loads of time in Sonoma County each year, as my aunt lives there and we spend a good deal of time up at her house by the Russian River. As a result, Sonoma County is both one of the places I love most in California but also one of the places I know best.
Here's my insider's guide to all the best places to visit in Sonoma County — and if you want to know the best Sonoma Airbnbs to stay in, I've got you covered here, as well!
Places to Visit in Sonoma County
Sonoma
Note: This post contains affiliate links, which earn me a small commission at no extra cost to you if you make a purchase using one of these links. Thank you for supporting this free content!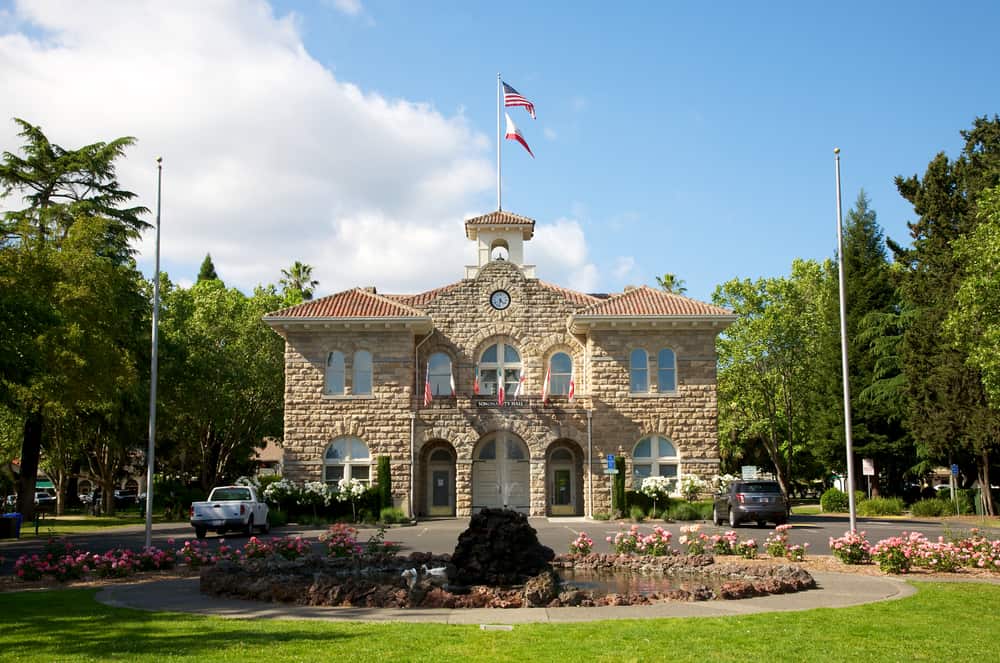 Of course, we can't talk about Sonoma County without talking about its namesake, Sonoma!
The city of Sonoma is rather large, with about half a million people calling it home. But somehow, downtown Sonoma has that small-town feel with tons of vintage charm: you'd never guess it was home to so many people!
There are a number of historical sites worth seeing in Sonoma. The Mission San Francisco Solano de Sonoma, now a museum, is right in the heart of downtown Sonoma. History enthusiasts will also enjoy visiting the Sonoma Barracks former military post (also called Presidio of Sonoma).
But the best part of downtown Sonoma, to me, is the sheer variety of delicious restaurants here! Cafe La Haye is my favorite spot — their pork chops are incredible, and they have a phenomenal wine list.
The Adobe is also a cool spot for wine tasting delicious blends and single-varietal wines from Three Sticks Winery. It's set in a historic building, the Vallejo-Casteñada Adobe, which dates back to 1842 (practically eons in California-time).
There are great wineries near Sonoma city — my favorite is Hanzell, which has exquisite Chardonnays!
Guerneville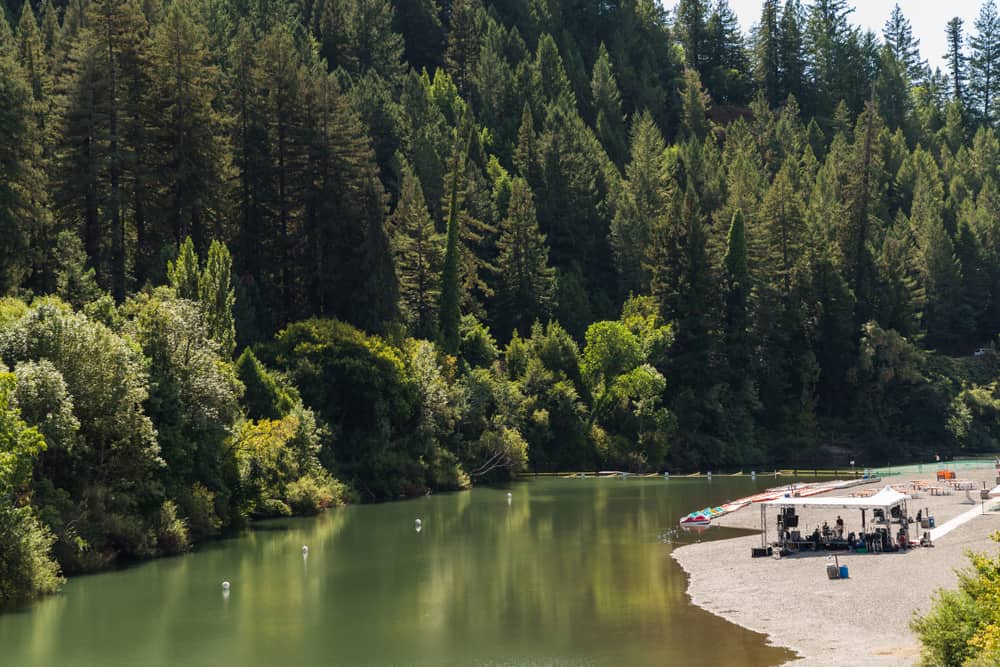 Another fantastic place to visit in Sonoma County is Guerneville, which is home to one of the most inviting stretches of the Russian River.
Every summer, people congregate on Johnson's Beach, a calm bend in the river perfect for floating with some locals brew on hand (Pliny the Elder from the Russian River Brewing Company is a local favorite.)
You can rent kayaks or canoes from King's Sport & Tackle or bring your own inner tube to relax in all day if you just want to take a chilled-out float down the river.
After relaxing in the river, Guerneville has no shortage of phenomenal restaurants to eat at! (Trust me, I've eaten at nearly all of them!).
Boon Eat + Drink is a relaxed California bistro with phenomenal burgers. I also love El Barrio, also run by the same people who run Boon, especially for their smoky mezcal margaritas!
If you want to eat some of Guerneville's best food on a budget, though, head to the Guerneville Taco Truck located in the Safeway parking lot — incredible tacos and lovely people (cash only).
Armstrong Woods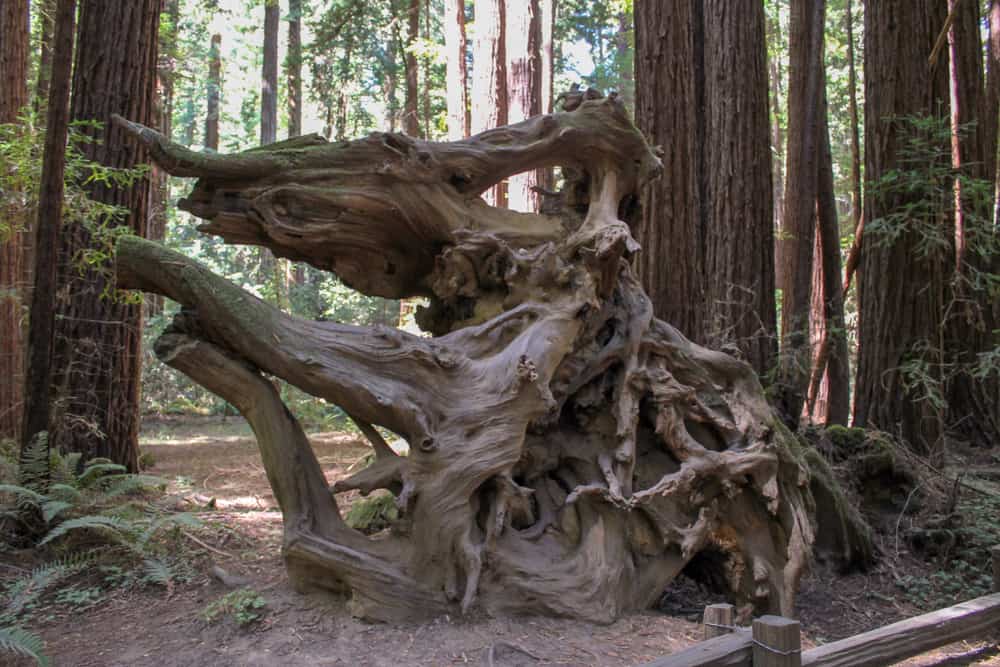 Located just outside of Guerneville 3 miles north of the town, Armstrong Woods State Natural Reserve is so special it warrants its very own place on this list of places to visit in Sonoma County — I wouldn't want it to get lost in the shuffle! They're one of my favorite redwoods near San Francisco.
You can pay to drive into the park, but I don't really recommend that since you can just park in the lot at the entrance and walk straight in for free. It's a really short walk to all the trailheads, so you lose nothing by parking at the entrance.
The best introduction to Armstrong Woods is the Armstrong Redwoods Grove Loop Trail, which can be completed easily in about 45 minutes (with ample time for forest contemplation and photos) and is about 1.5 miles in length. The Pioneer Nature Trail is also a great easy hike good for families or those with less mobility, and it's a little less crowded than the Grove Loop.
For a more strenuous hike, tackle the East Ridge and Pool Ridge Loop Trail. There's a ton of uphill and large stretches that are completely unshaded, so bring proper hiking boots, snacks, and plenty of water before tackling this one. It's 6.2 miles long and involves a whopping 1,588 feet of elevation gain (and what goes up must come down…) so be prepared if you do this one. It's a slog!
Jenner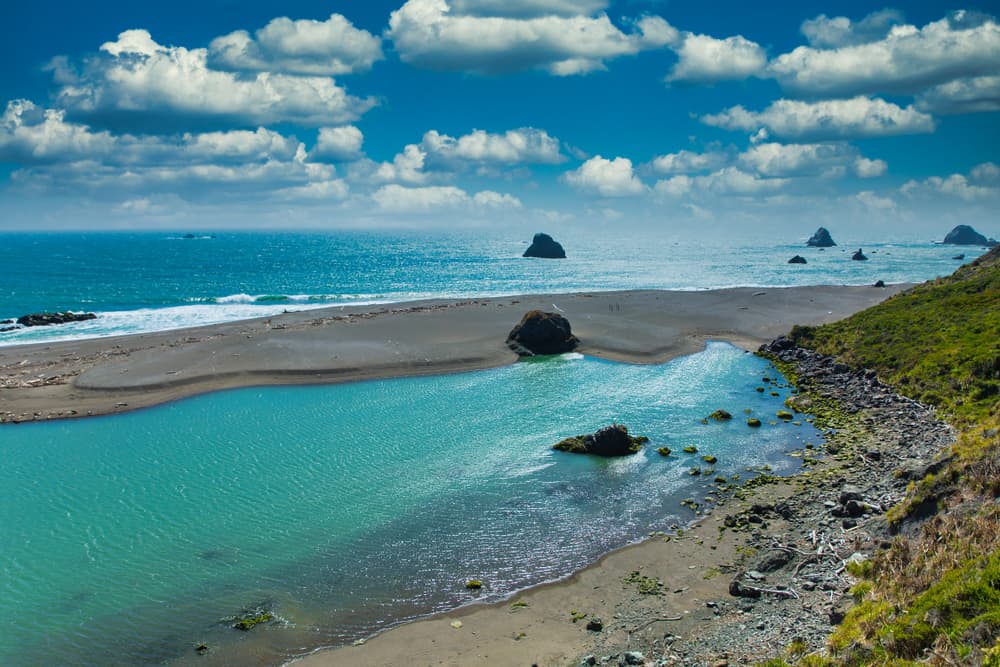 If I had to pick one single place in Sonoma County as my favorite, it'd be lovely coastal Jenner. It's great for a scenic drive in Northern California as it has some of the most beautiful coastline in the north right along this stretch.
This magical town on the Pacific Coast Highway is located right where the Russian River empties out into the sea, creating a distinct coastal landscape.
This estuary breaks the coast into two distinct beaches: Jenner Beach, which is wild and beautifully rugged with tons of sea stacks, and Goat Rock Beach, which has a beautiful keyhole arch and other rock formations.
There are two amazing and extremely different restaurants in Jenner. For an upscale meal, The River's End has amazing seafood with stunning views of the Pacific and the Russian River…. for a price to match the stunning view.
On the other side of the spectrum is the charming Russian House #1, a self-service Russian buffet that's pay-what-you-wish in a hippie-ish community center full of books on spirituality and meditation.
Fort Ross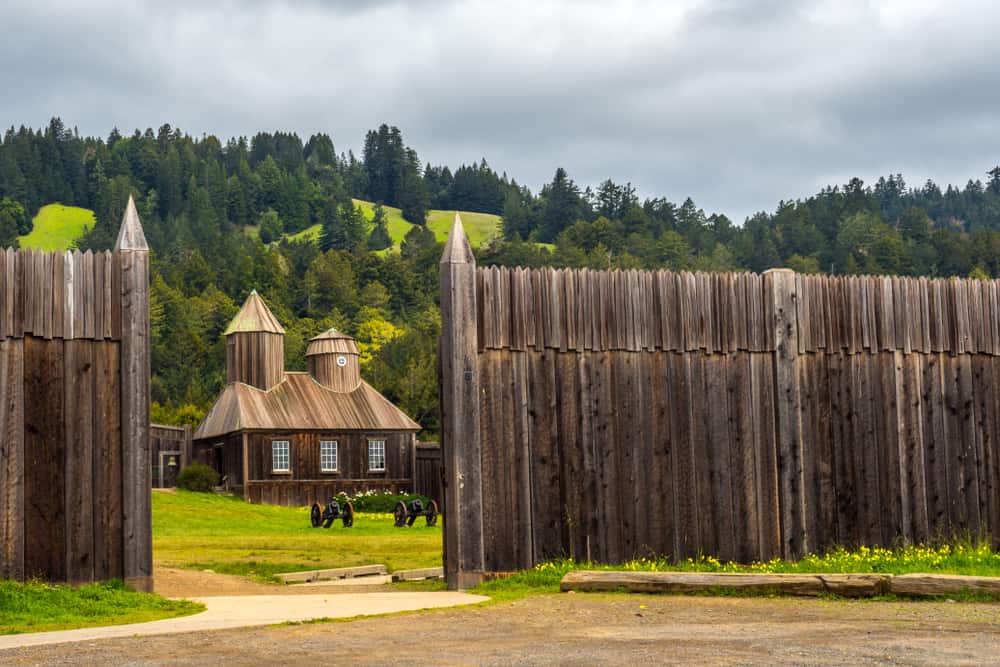 Fort Ross has a very unusual architectural style for this part of California… and when you learn the history, you'll understand why!
The Russian River actually takes its name from Ivan Kuskov, who was part of the Russian-American Company, who explored the area and originally named the river "Slavyanka River", or "Slav River" (Slav is the ethnic and language group of most Russians).
The Russian explorers founded Fort Ross 10 miles north of the mouth of the Russian River in Jenner, where it was in use between 1812 and 1842.
Unfortunately, as with most European settlements on the land that is now the United States, this had devastating effects on the Indigenous populations who called what is now Sonoma County home. Settlers brought smallpox and measles, diseases that devastated the Pomo, Coast Miwok, and Wappo peoples, though a small population remain in the area.
Now, Fort Ross is a California State Historic Park, and you can arrange tours and visits of the park on their website.
Sebastopol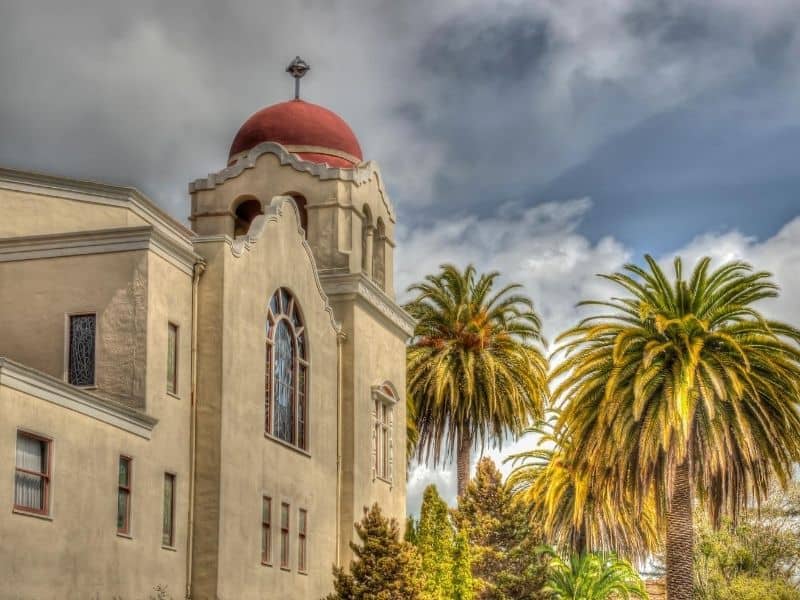 The city of Sebastopol is one of the larger cities besides Sonoma in the county, and it's the heart of the Russian River Valley part of the region.
There's a ton of great things to do in Sebastopol — from shopping at retro and vintage shops on and by Main Street (Funk & Flash, Reenie Bird's) popping into Screamin' Mimi's for a tasty ice cream, checking out the restaurants and tasting rooms at the hip converted factory area called The Barlow, or visiting one of the many wineries in the greater Sebastopol area.
My favorite winery in Sebastopol are Halleck Vineyards. Their tastings by appointment only, and they're quite pricy at $55/person, but they include a delicious tasting platter and the best wines I've had in Sonoma. Runner ups include Scherrer (free tastings by appointment only — no frills, literally run out of his warehouse!), Iron Horse (amazing sparkling wines), and Dutton-Goldfield (great Pinots).
Healdsburg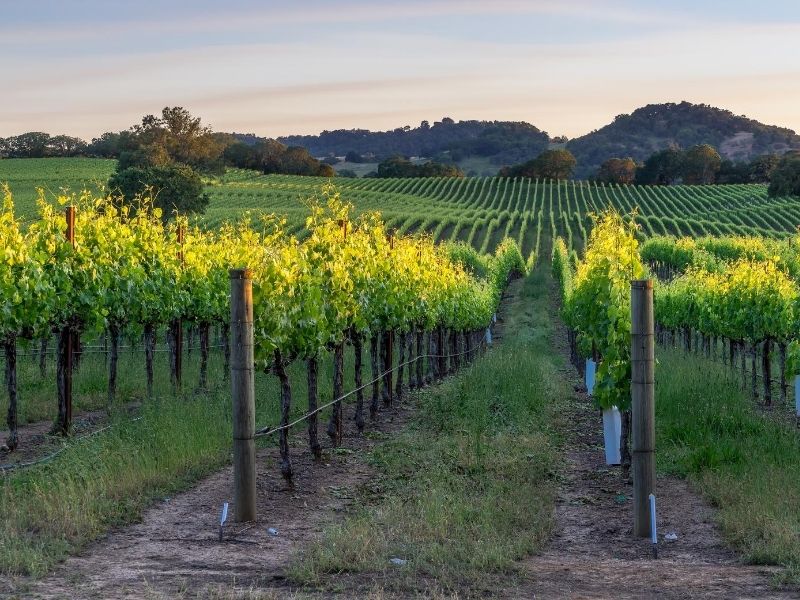 Healdsburg is another great place to base yourself for a wine-themed getaway, as there are so many phenomenal vineyards in the immediate area!
My favorite in the region is Seghesio Family Vineyards, which has been running since 1895 and has some of the best old vine Zin you'll find anywhere. The Russian River makes fantastic Zins, so don't miss out if you're a wine geek!
Another favorite is Simi Winery, another old school winery operating since 1876. The wines are top-notch, especially their reds. If I had to pick, I'd say I love their Petite Sirah the best.
But Healdsburg has more than just wines to offer. Chill out in Healdsburg Plaza, go for a hike in the Healdsburg Ridge Open Space, or relax on the Russian River banks at Veterans Memorial Beach or even go for a paddle beneath the famous Memorial Bridge. For something quirky you'll find nowhere else, pop by the Hand Fan Museum of Healdsburg!
Bodega Bay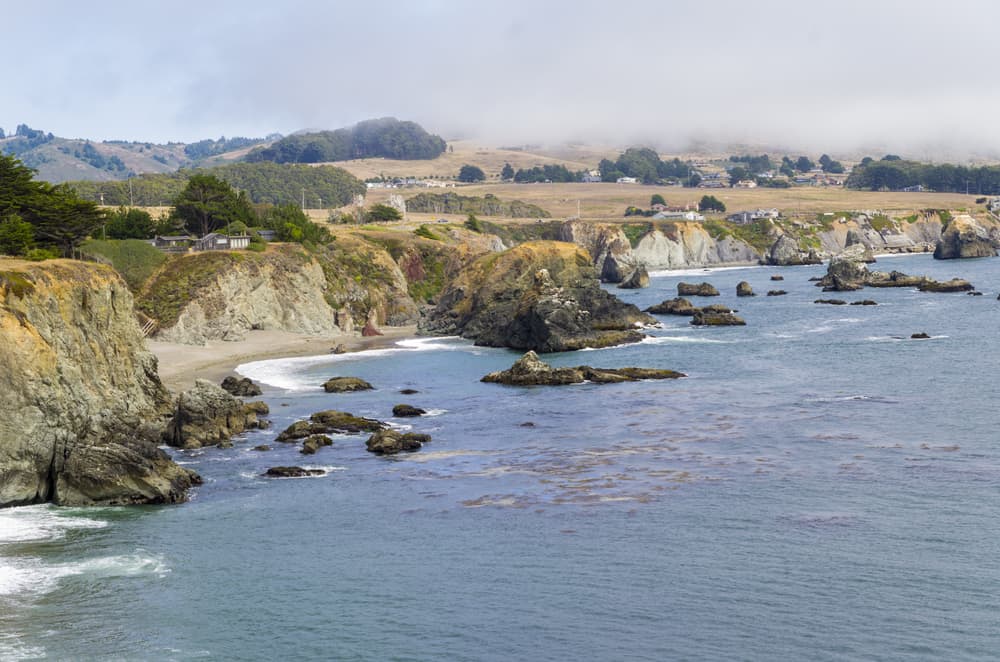 The idyllic seaside town of Bodega Bay was actually the unsettling location for that famous Alfred Hitchcock movie, The Birds!
You can go on a self-guided Hitchcock filming locations walking tour or just wander around the small town and enjoy its charms.
Don't miss the picturesque Saint Teresa of Avila Church, the oldest continually-used church in Sonoma County, made famous by Hitchcock but also Ansel Adams.
Bodega Bay is also a great spot for whale-watching in California during migration season. Set up shop on Bodega Head, a peninsula that juts out into the ocean like a thumb, and keep an eye out for whales passing! You'll have the best luck between October through February and February through April.
Don't miss eating some delicious crab at Spud Point Crab Company — their crab sandwiches are unbeatable!
Sea Ranch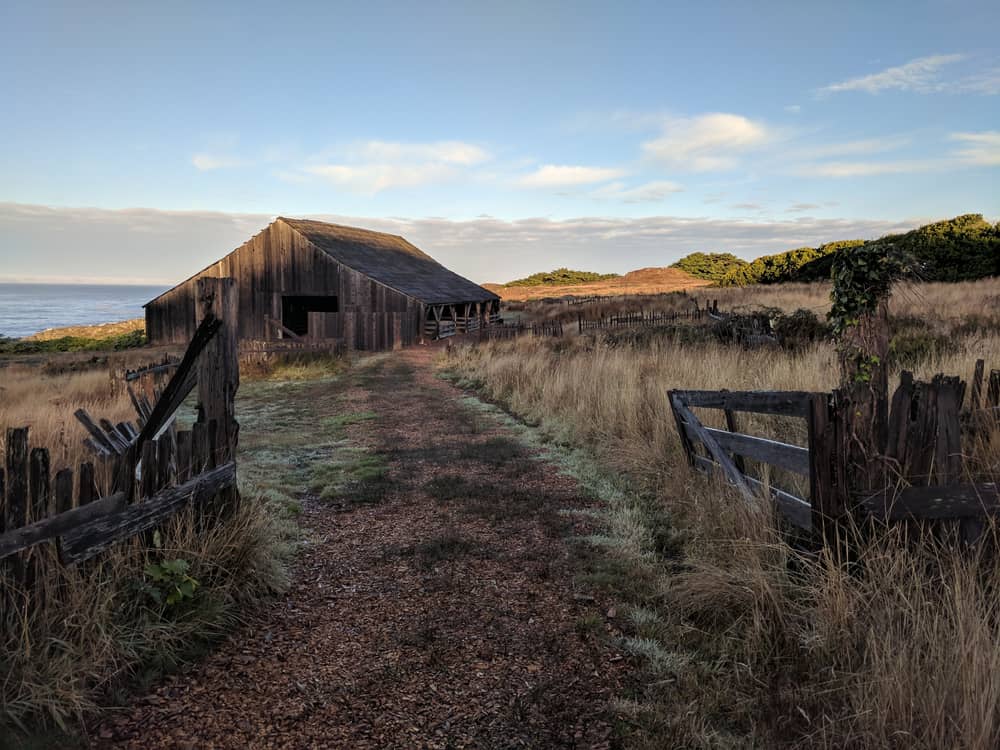 This quiet seaside town was actually the center of a rather large architectural movement in the 1960s.
A quote from an article on UC Berkeley's website describes it so:
Sea Ranch represented the intersection of the emerging environmental movement and Modernist architecture. Built on a 5,200 acre sheep ranch, today the Sea Ranch is recognized as "the California architectural monument of the 1960s," not only in tune with nature, but driven by nature. Ideas emphasized in all designs included the use of topography to minimize human intrusion on the landscape, cooperative living, and sustainable development.
As a visitor, that means the chance to wander around beautiful grassy cliffs amongst houses that don't compete with the scenery, but rather meld into it.
Many of the houses here are vacation rentals, so you can enjoy an overnight stay or weekend stay in Sea Ranch and wake up each day rejuvenated by the environment.
A friend of mine from school had a place up here, and every time I went up and visited, I felt a special weight lift off my shoulders every time I arrived. It's truly a special place.
Duncans Mills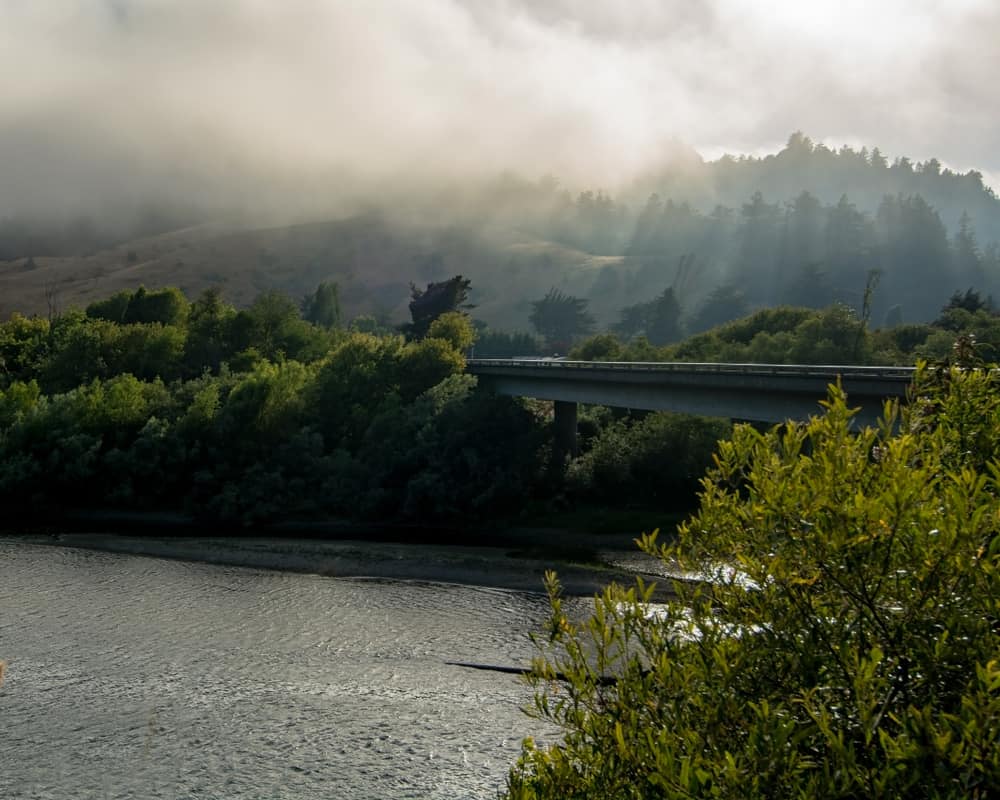 More of a small hamlet than an actual town, Duncans Mills has a particularly beautiful view of the Russian River and a mere handful of shops and restaurants.
Its most famous draw is the yearly Russian River Rodeo, a truly quirky good time — it's not your average rodeo, that's for sure!
If it's not rodeo season, there are still a few things to recommend Duncans Mills for. Gold Coast Coffee & Bakery has the best scones in the Russian River (okay, it shares the honor with Wild Flour Bread in Freestone, not far from Sebastopol). Blue Heron also has great casual food, especially their fish 'n chips!
You can also grab some picnic supplies for a river hang at Duncans Mills General Store, which has an excellent deli, or check out the used furniture store at Antiquarian.
Gualala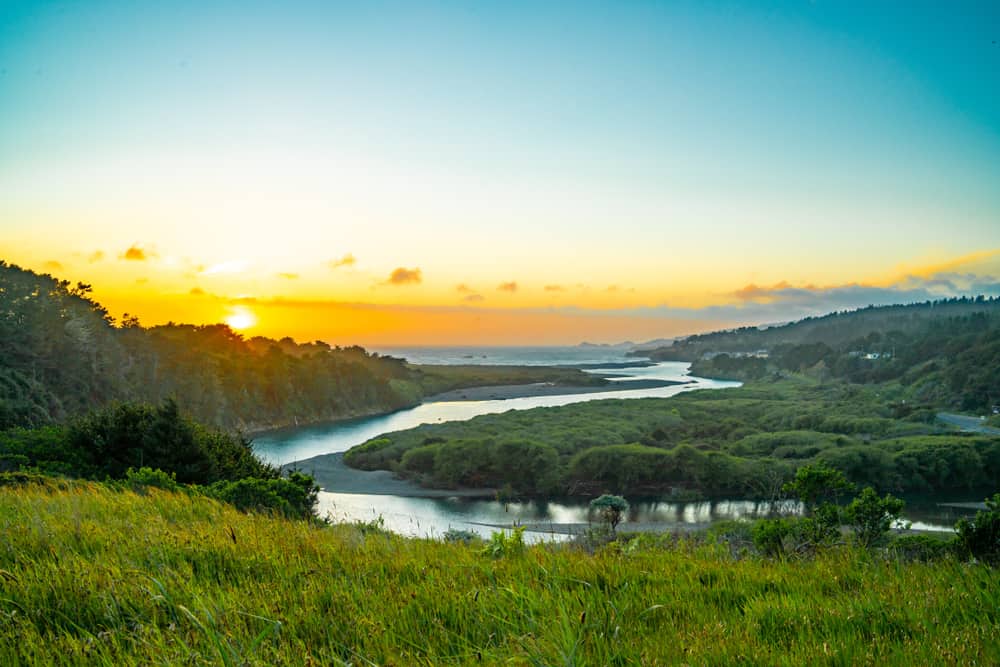 Is it even possible to say Gualala without basically singing it? Asking for a friend.
All jokes aside, Gualala is one of the most beautiful places along the Northern California coastline, where the Gualala river eventually meets its end in the Pacific Ocean.
Take a walk on the Gualala Bluff Trail which starts at Gualala Point, or take a paddle out on the calm waters of the Gualala River, renting a kayak from Adventure Rents.
Pin This Guide on Where to Go in Sonoma County!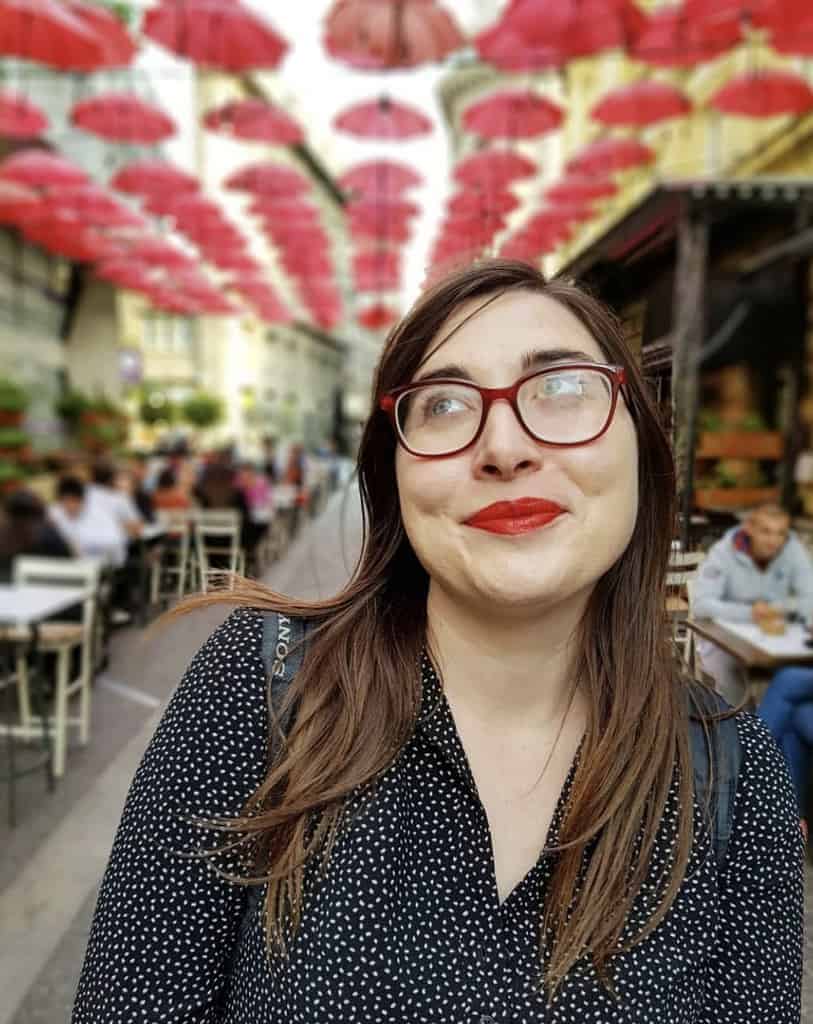 Allison Green is a travel blogger, writer, and podcaster who grew up in the Bay Area of California. She has spent time living in New York, Prague, and Sofia, but has returned to live in the East Bay. She has traveled to 60 countries before the age of 30 while running several digital travel publications. Her writing and podcast have been featured in Forbes, CBC Canada, National Geographic, the Huffington Post, and CNN Arabic, amongst others. She's obsessed with bouldering, houseplants, other people's pets, and anywhere she can see the ocean.