Julian is a small village tucked away in a valley just north of Mount Laguna. If you're lucky, you'll run into a vacationing celebrity or two, but no matter what time of year, you will definitely meet some interesting, local characters.
If you have ever visited Southern California, it is almost certain, someone at some point, has told you, you just have to go to Julian and try the apple pie! As the weather starts to cool and the leaves begin to change, I'm here to add to that choir of voices, and let you know all the best things to do in Julian.
Before that, I also need to mention all the other wonderful activities the tiny town has in store for you. I'll start with the obvious: food and shopping, and then I will jump into what I love about the scenery around Julian!
Visit the local mines
Note: This post contains affiliate links, which earn me a small commission at no extra cost to you if you make a purchase using one of these links. Thank you for supporting this free content!
The best places to cool down on a hot day are the Eagle and High Peak Mines.
You can pay for a guided tour that's worth every penny. You can learn all about the history of California, Julian, and the mines themselves.
At the end of the tour, they offer a simulated gold panning experience. You'll feel just like an old miner sifting through the golden flecks. If you're traveling with family, it's one of the best things to do in Julian with kids!
While you can't take the gold home, you can buy and break colorful geodes in the general store!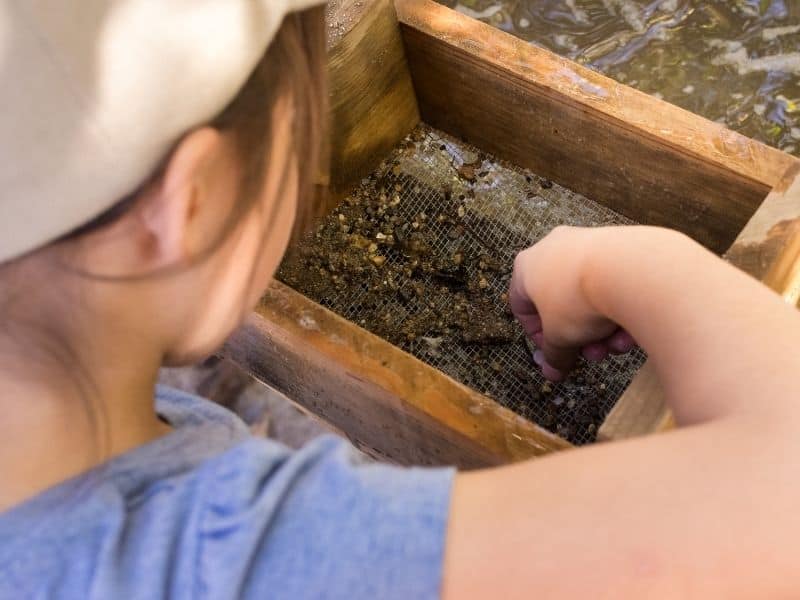 Browse the racks at the Julian Book House
Your next stop should be the Julian Book House. So named because it is a charming little bookstore converted from an old house. There will be a kind, older gentleman manning the counter, and the smell of old books hangs in the air.
Every time I visit, I'm surprised by the neatly organized, alphabetized, and perfectly kept stacks of books that reach up from the floor to the ceiling.
Many of the regular books are well-priced, but rare gems are usually a few dollars more. If you love reading at all, you will find yourself wandering through the shelves for hours.
Shop around town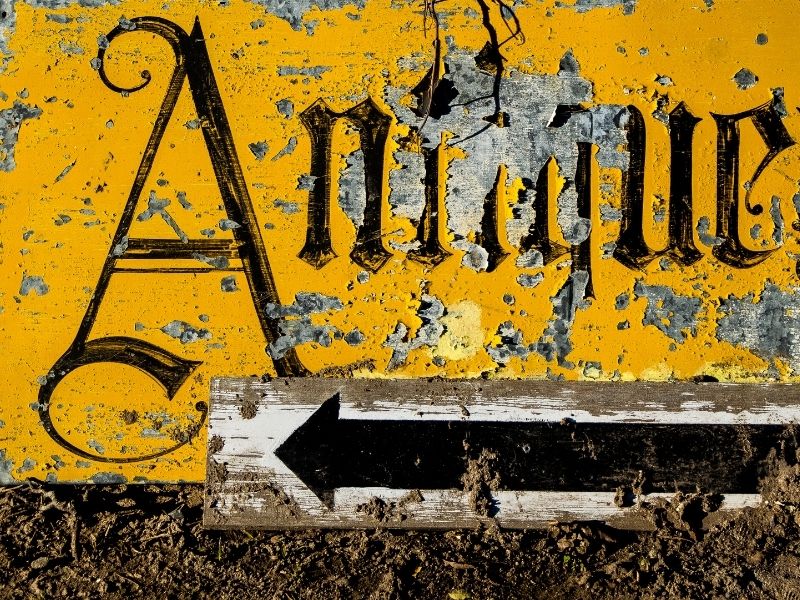 There's a whole assortment of shops like the E Barrett General Store selling miscellaneous goods, the Julian Tea and Cottage Arts hosting afternoon tea, and A Rose Path selling soaps and candles.
Depending on your style, there are many shops in Julian to explore including Julian Trading Co, Imports, and Mercantile.
Mercantile is a really cool store that makes its profit by traveling the world and bringing back unique, wonderful souvenirs to be sold in their store. They work with women and indigenous people to provide Fair Trade products to their customers.
Many of the businesses here are local and sustainably sourced, so this will be a guilt-free trip full of thoughtful souvenirs!
Try a slice of local pie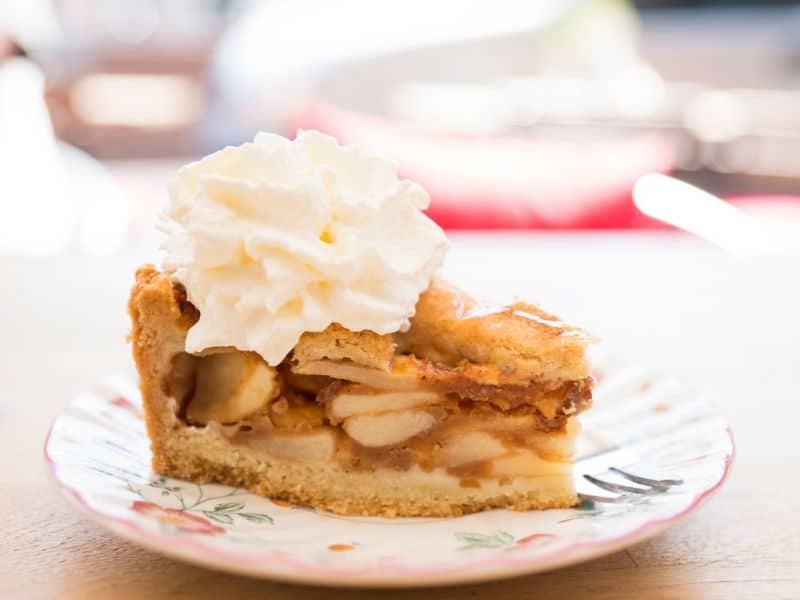 Julian is known for its pie. Usually, you'll hear about the apple, but any true local will tell you that the chicken pot pies are just as important.
Visit Mom's Pie House to get your order, but you won't be able to eat the pot pie until you get home. They are sold frozen and unbaked, but they are well worth the wait after a long day cruising around this tiny village.
Now, I prefer Mom's Pie House with cheddar on top, but if you're looking for the traditional Julian experience, you'll want to get your apple pie from Julian Pie Company.
They've got just about any flavor you could think up as long as you're thinking of apples. You can enjoy your slice with a side of vanilla ice cream.
If you're lucky while you're here, you'll meet the Smothers family owners themselves, and they will tell you all about how they make thousands of pies per day with apples from the orchard in their backyard.
Taste sweet nostalgia at the Candy Basket
If your sweet tooth hasn't been satisfied by all the pie, your second best bet is The Candy Basket. They offer over 500 varieties of candy, and the owners are just as sweet.
A walk around this store will be sure to have you saying, "Oh, I remember those from when I was a kid," and "I haven't had these in forever!"
They specialize in old-time and hard-to-find candies, and they've begun adding styles from all around the world.
Pick your own apples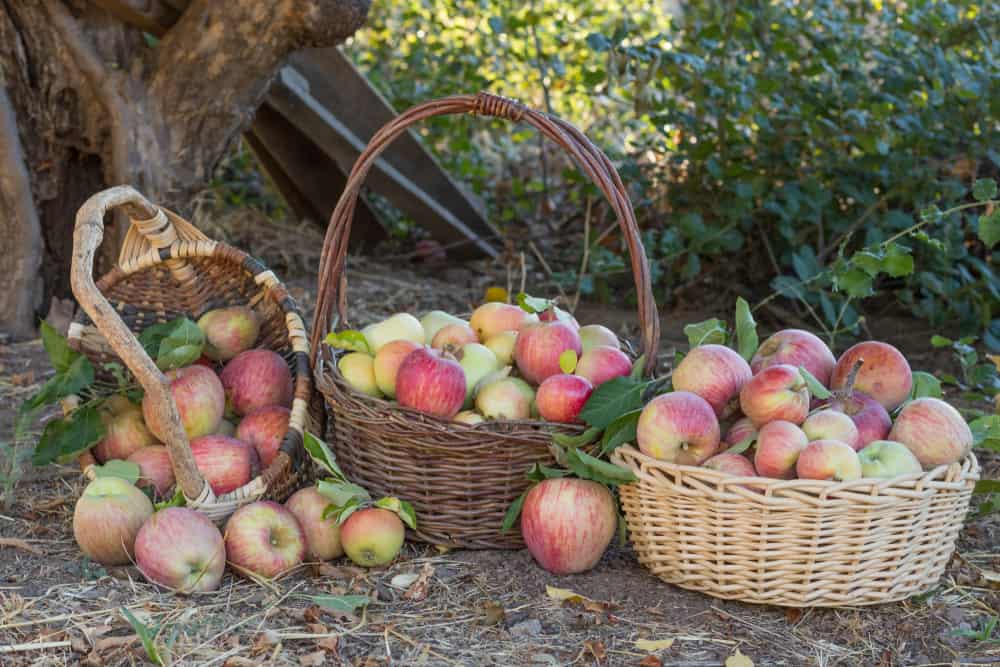 You may have thought eating the apple pie was the end of it, but no trip to Julian is complete without picking some apples to take back with you: it's one of the top things to do in Julian!
Learning the history of the local little shops will inspire you to grab a bushel of apples and start your own pie business when you get home.
Visit the Julian Farm and Orchard for apples and more. Depending on the season, you might find berries, pumpkins, sunflowers, and melons along with your apples.
Take in the views from the Julian Pioneer Cemetery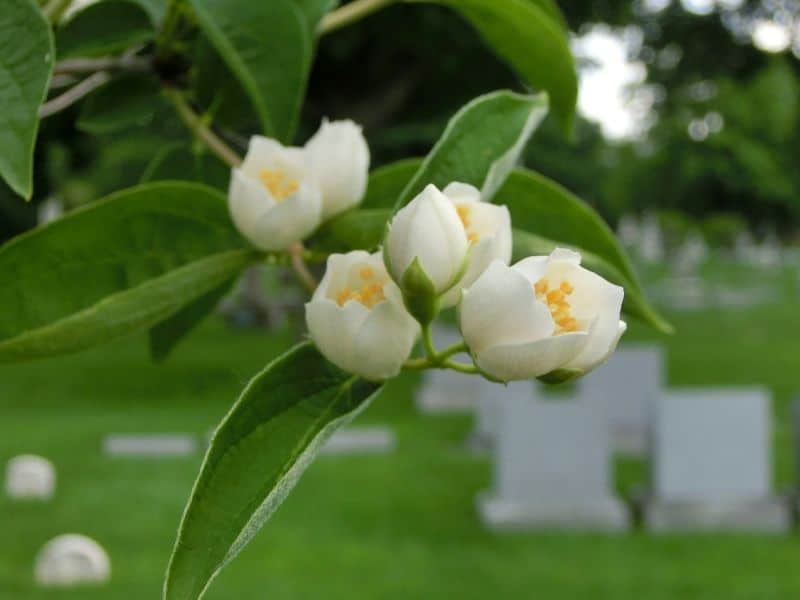 Between the apple picking and the apple pie eating, you'll soon hit a point of no return: you'll never want to see another apple in your life.
This is about the time to take a walk out in the beautiful scenery, and your first stop should be the Julian Pioneer Cemetery.
This cemetery is home to some of the earliest colonial settlers who were wiped out by poverty, illness, and murderous greed during the California Gold Rush. Before you leave, you'll want to make it to the top of the cemetery for one of the best views in the valley.
Marvel at the scenery of Lake Cuyamaca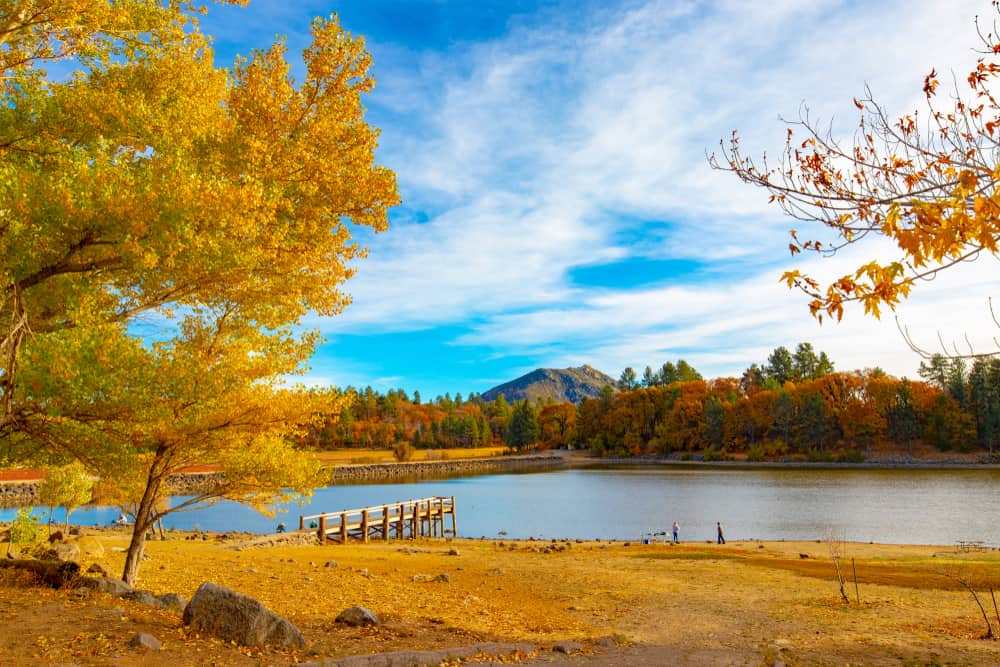 If a cemetery is too morbid for you, another good option after lunch is to drive about 15 minutes south. Here you will find gorgeous Lake Cuyamaca.
The lake is a premier destination for fishing in San Diego County, but this spot is also perfect for the whole family. Whether your hobby is boating, camping, bird watching, or hunting, you'll have a fantastic afternoon on the shore.
Hope for snow in the winter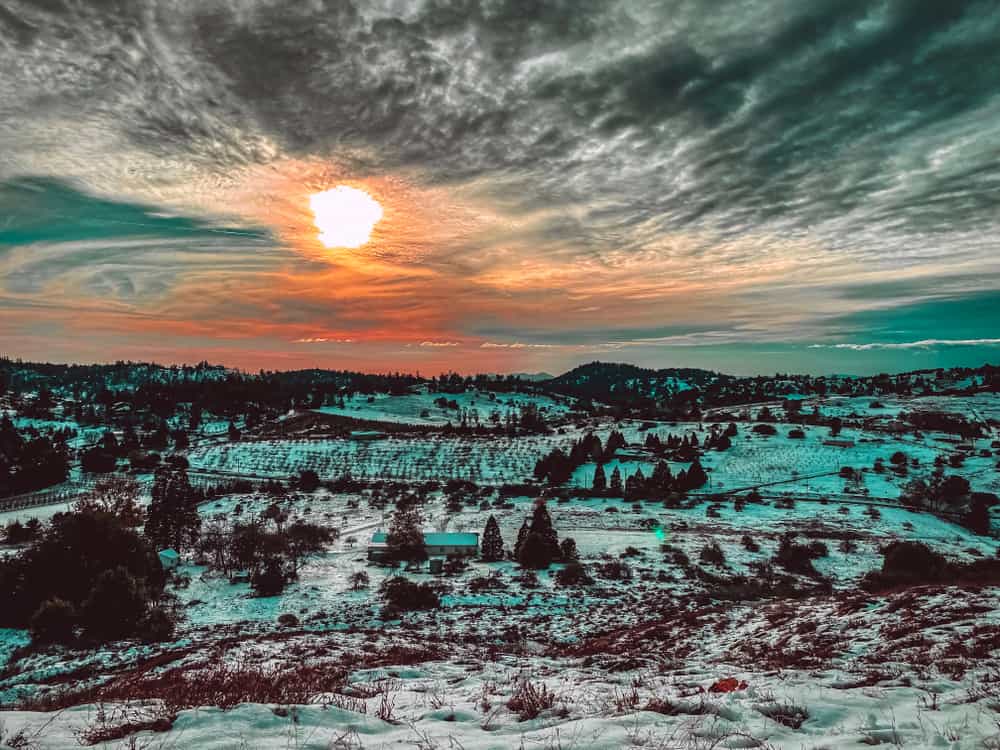 When you think white winters and glistening snow, Southern California and its sunny reputation may not be at the top of your mind.
However, my favorite thing about it here is that it has everything you could need within driving distance including the snow. The entire countryside feels like a wonderland when the flakes begin to flutter.
Between January and April, you'll get the best chance to see snow in Julian, and you'll feel like you've entered a movie right out of Hollywood.
Tackle the Cedar Creek trail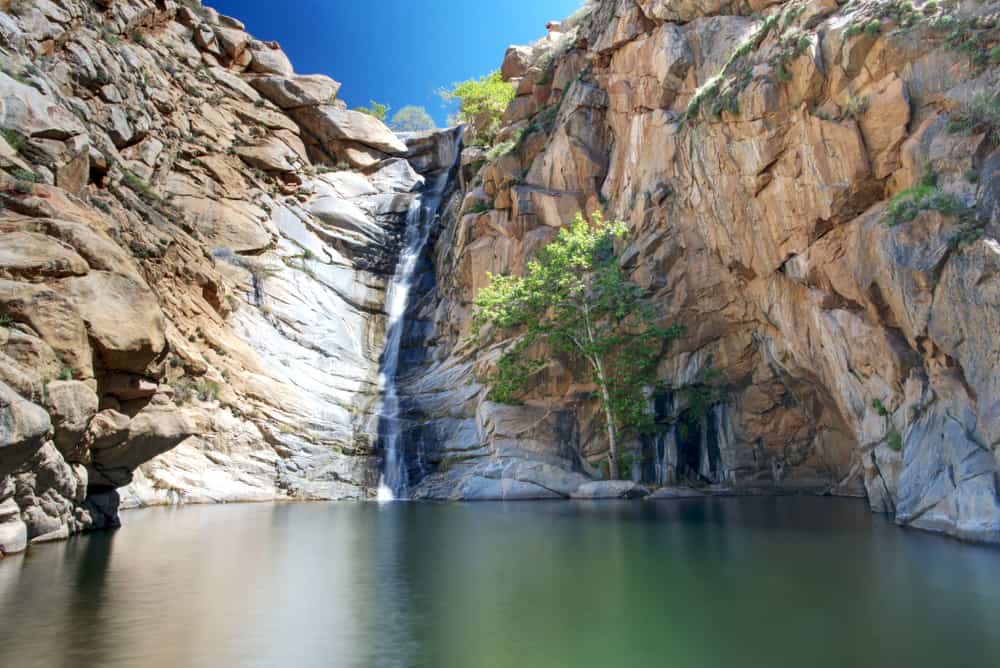 Another fan favorite activity in Julian is, of course, the superb hiking and trail options.
Julian can support hikers of any education or experience level, but two of the best trails are better taken on by moderately experienced hikers.
You can choose between Cedar Creek or Three Sisters, and both will reward you will gorgeous waterfalls at the end of the day.
Cedar Creek is a 6-mile round trip hike that descends deep into the valley. The terrain is steep and slippery all the way down. Once in the valley, the temperatures can exceed 100 degrees and are often temporarily closed in the peak of summertime.
While this trail is beautiful and the ending is worth it, it is absolutely not at all recommended to go alone or go as an inexperienced group. Many people experience heat-related illness, sprained ankles, and worse when attempting this hike before they are ready.
Be aware that the rangers require a permit, and there is no alcohol permitted in the valley. However, if you are seasoned enough, the sight of the 80-foot waterfall at the end is a sight to behold.
See the Three Sisters Waterfall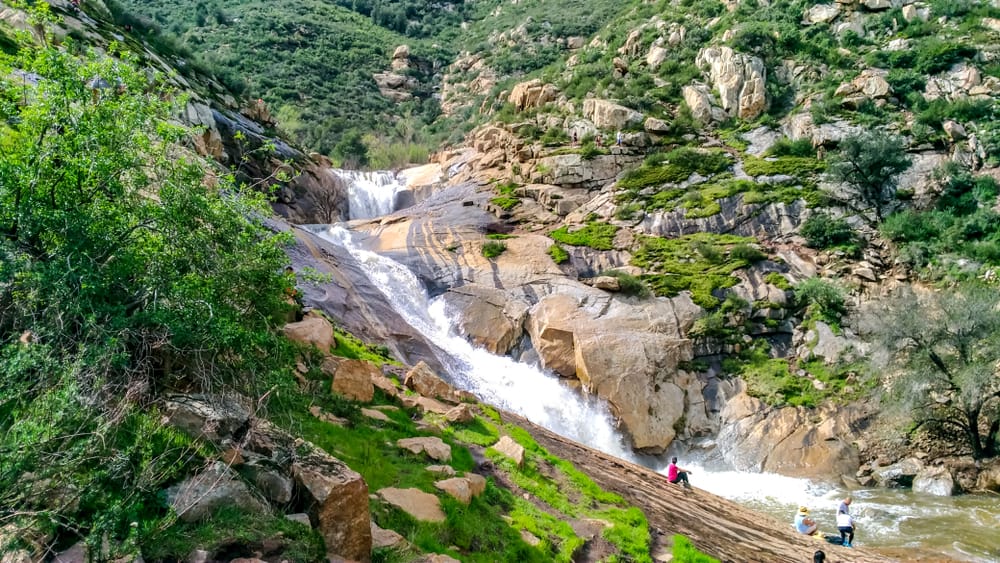 Three Sisters is a roughly 4-mile hike and bears similar struggles as Cedar Creek. The descent decreases 1000 ft in elevation and can be difficult to get into and out of.
At one point, it even required a rope system to navigate the steep slopes, but the forest service has since developed a more user-friendly, but still challenging, man-made trail.
If you visit at the end of a productive rainy season, at the end of this course, you will be rewarded with 3 entangled waterfalls.
Drive around Julian's beautiful surroundings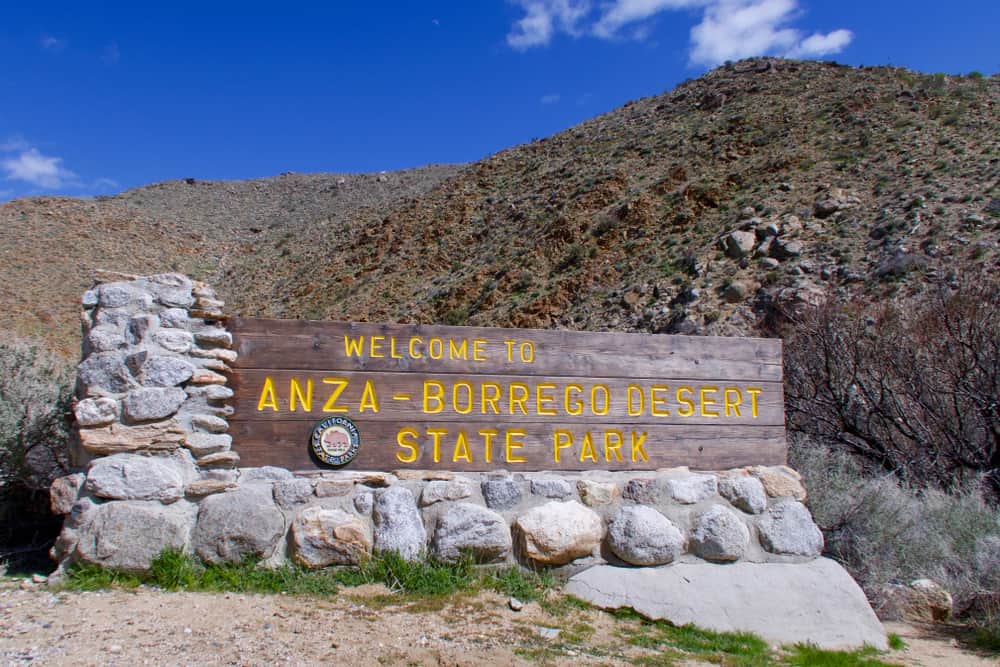 Even if you aren't interested in the endurance of these hikes, it's still worth driving around the area on a lazy Sunday morning. If you have an off-roading vehicle, even more of the terrain is yours for the exploring.
There is nothing more fulfilling than taking in the marvelous sights and the sounds. Julian is nestled between three different National State Parks: Cleveland National Forest, Anza-Borrego Desert State Park, and Cuyamaca Rancho State Park.
If you like the history of the place, many of these trails are actually the same roads used by the colonists and miners to settle the area. Beauty extends in every direction you look, and there is an adventure to be found around every corner.
***
That's that on Julian! Whether you're here for shopping, eating, or hiking, there's something in town for everyone.
You have heard just about everything there is to know about this lovely jewel of Southern California, and it's your turn to decide where to start. No matter how much time you have, Julian has a little to offer for every traveler.
Whether you are spending the morning here before heading off to the more touristy locations in downtown San Diego, you'll be here all day, or if you plan on staying and hiking the whole weekend, you will find something special here.
Pin This Guide to Things to Do in Julian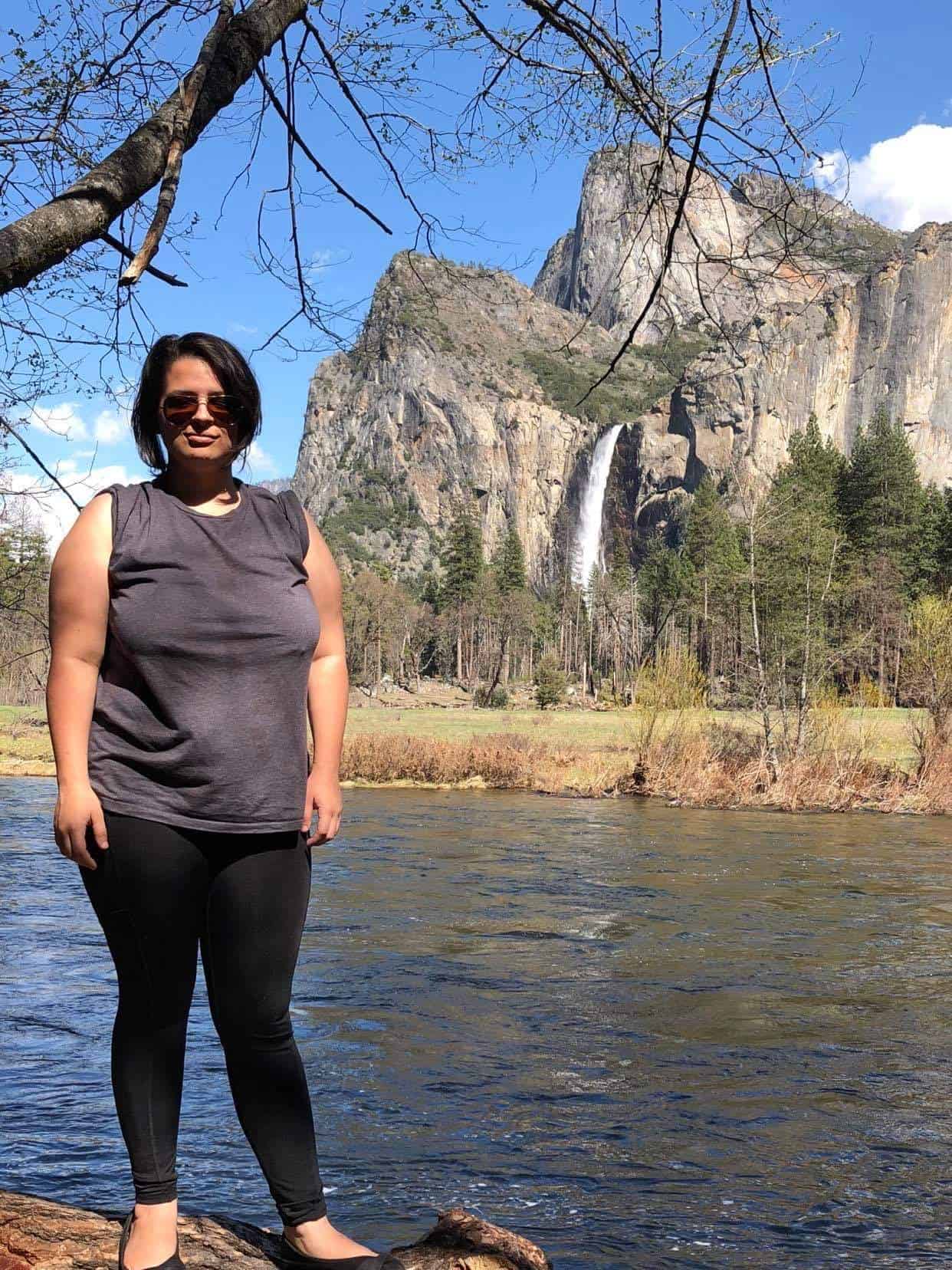 Kara Wimberly is an aspiring librarian, a property manager, and a freelance writer. They were born in Denver, Colorado; grew up in the South; and spent some years in Pittsburgh, Pennsylvania. They fell in love with San Diego, California almost 9 years ago and have called it home ever since! They have traveled through more than half of the United States and seeing the rest of the world is on their bucket list. Their favorite activities include driving through California eating the delicious food and admiring the beautiful views!