Costa Mesa, the neighbor of Newport Beach and Irvine, is one of the most enjoyable places to visit in Orange County!
With shopping, dining, and endless activity options to choose from, you will not want to pass on stopping by this beloved community on your Southern California visit!
The town highlights the Southern California ambiance, complete with gorgeous weather and clean, safe neighborhoods.
Additionally, the OC town is home to acclaimed chefs, luxurious brand stores, and exciting events throughout the year.
Whether traveling with family or friends, you will stay busy with these things to do in Costa Mesa!
Best Things to Do in Costa Mesa, CA
Go thrift shopping at the Lab Anti-Mall.
Note: This post contains affiliate links, which earn me a small commission at no extra cost to you if you make a purchase using one of these links. Thank you for supporting this free content!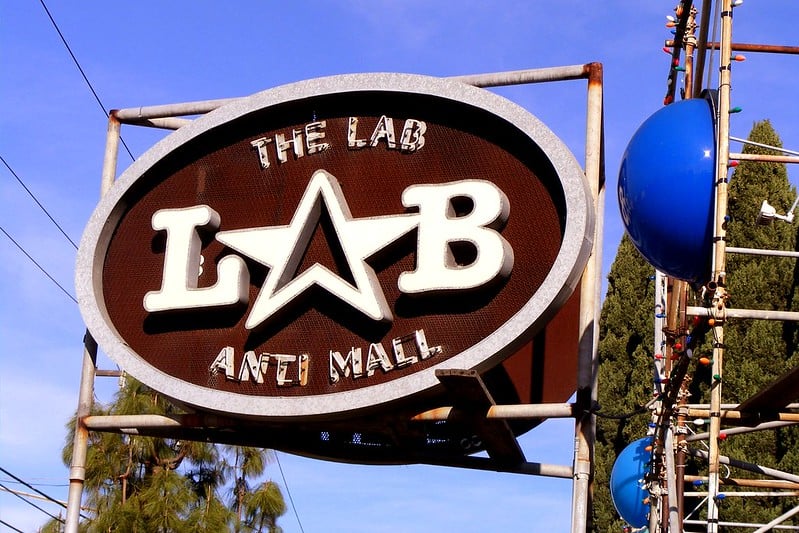 For a unique shopping experience, stop by the Lab Anti-Mall! This trendy outdoor area is full of delicious food options and youthful stores.
Seabirds is a favorite local restaurant, serving a full vegan menu and delicious eats.
Additionally, shoppers can grab coffee at Nook Coffee to provide energy for their adventure by walking around the mall. They even have a hair salon if you need a new style!
The Lab Anti-Mall is the perfect time to enjoy thrift shopping at their multiple thrift shops and support local, small businesses that typically have pop-ups throughout the mall.
Finally, the urban atmosphere provides an excellent backdrop for photos, so bring your phone or camera to snap some fun shots!
Shop around South Coast Plaza.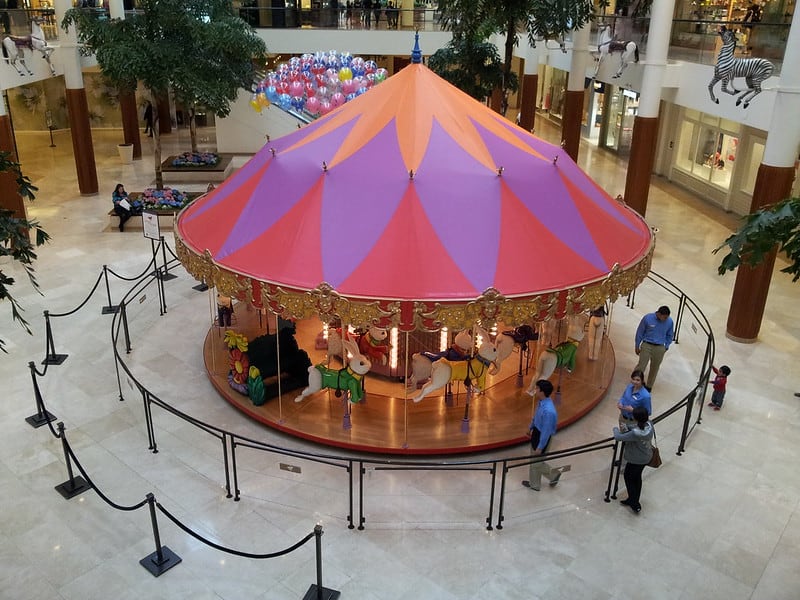 In contrast to the Lab, South Coast Plaza is home to luxury shopping and coveted brand options such as Prada, Moncler, Versace, and Valentino — plus entertainment like a carousel!
So if you are searching for a luxury shopping option, South Coast Plaza is the place to go in Orange County!
Moreover, this indoor mall has delicious food options such as Seasons 52 and even a branch of the famous Taiwanese soup dumpling restaurant, Din Tai Fung!
So, whether searching for the perfect outfit or a relaxing meal, the South Coast Plaza has it all!
See a show at Segerstrom Theater.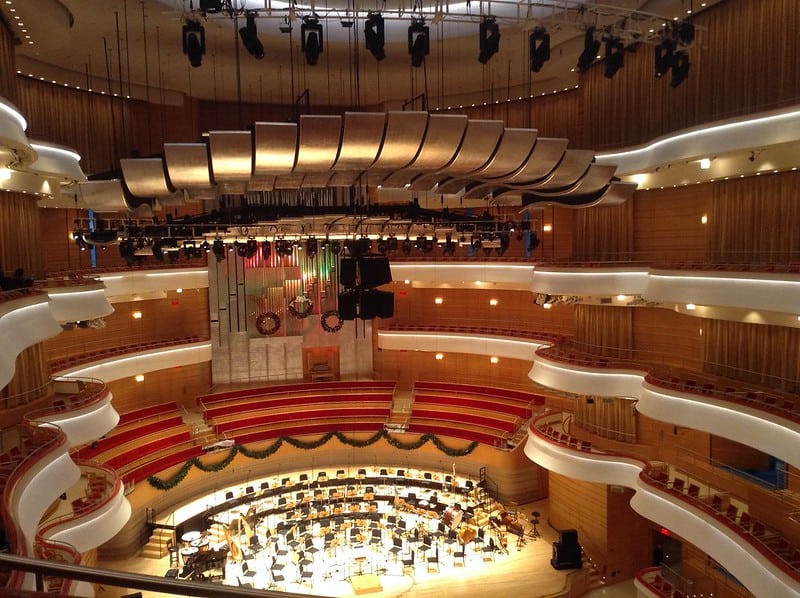 The Segerstrom Theater for the Arts is an arts center showcasing musicians, ballets, cabarets, and more!
This intimate venue is a must for art-lovers, providing an ideal location in the heart of Orange County.
Their essential mission is to support a culturally connected and vital community, embracing a creative and inclusive art culture.
From classical musicians to rock bands, the Segerstrom Theater for the Arts has a show for everyone.
Enjoy a night at the Costa Mesa Playhouse.
The Costa Mesa Playhouse is a small, 73-seat, not-for-profit theater serving the community with incredible shows!
Seeing the local talent shine from the comfortable setting makes for an unparalleled experience for show-goers.
With five productions per their season going from September to June, the Costa Mesa Playhouse provides many occasions for performances to enjoy.
Funding comes from revenue from tickets, donations, and fundraisers, so show your support for the local community by grabbing a ticket to a performance.
Walk around the OC Fair & Event Center.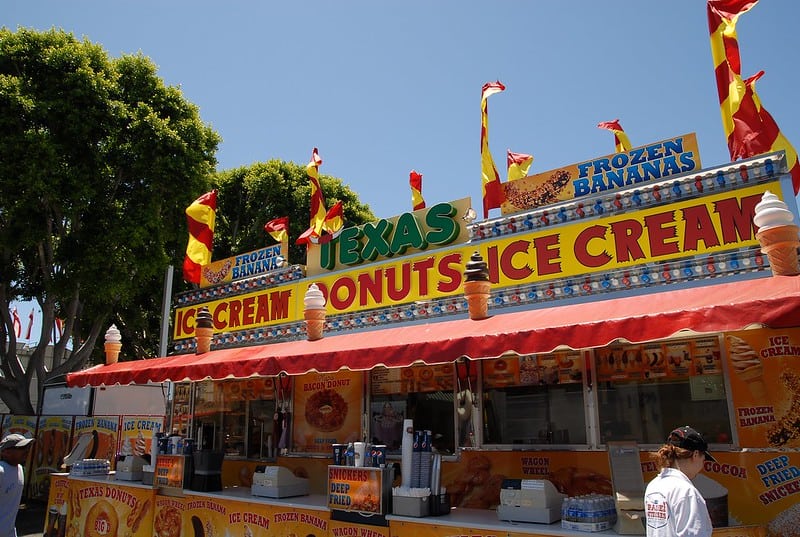 The OC Fair & Event Center is a summer must! The 150-acre venue includes thrilling rides, exciting concerts, and showcases local vendors.
The fair, typically taking place from July to August, does not run all year, so grab tickets when you are in town if you get a chance!
Of course, it isn't a fair without some deep-fried junk food, and the OC Fair has plenty of interesting fried foods to try!
When summer is over, the OC Fair & Event Center has a farmer's market on Thursdays for the community to grab some local produce.
In addition, they host night markets in the fall with hundreds of dining, merchandise, art booths, and live music.
Stroll through Fairview Park.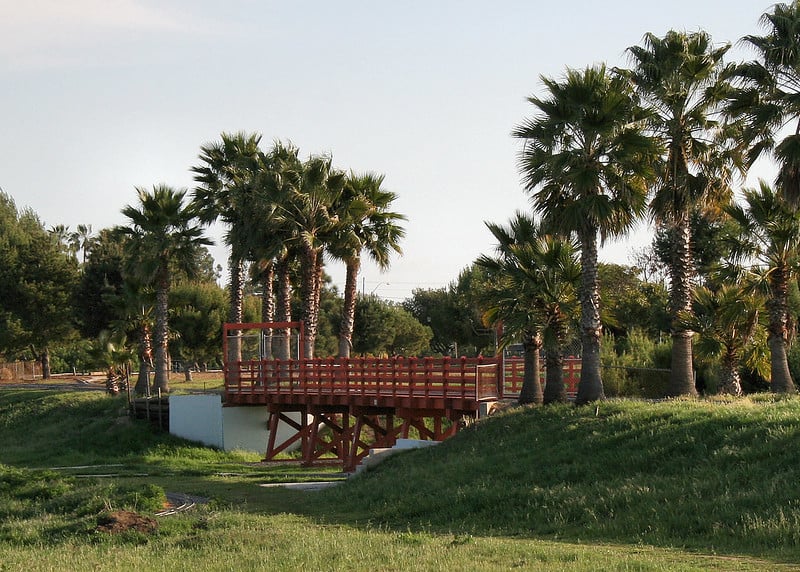 The 208-acre Fairview Park is an ideal location for beautiful hikes, as it's filled with hiking trails, fields, and a forested sanctuary.
If you happen to be a train enthusiast, Fairview Park provides free model train rides on the third weekend of each month!
On the other hand, suppose you prefer just to explore the area. In that case, you can walk through the fields to find beautiful wildflowers, oak trees, California native plants, benches to relax on, and wildlife enjoying the atmosphere.
Admire art at the Orange County Museum of Art.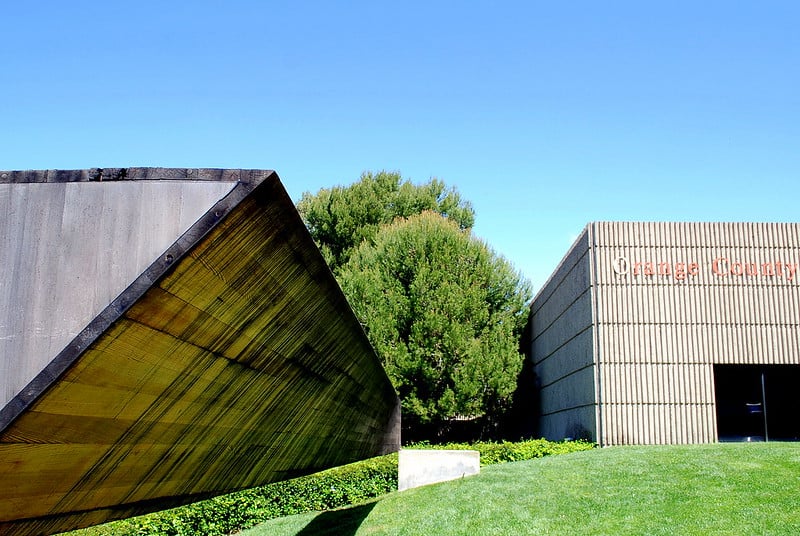 In Santa Ana's South Coast Village, the Orange County Museum of Art showcases more than 3,000 art pieces concentrating on art from California.
With both traditional collections and modern exhibitions, this visual arts museum showcases a balanced mix of genres, some even in the form of digital media and video.
Furthermore, the Orange County Museum of Art website showcases their exhibits if you want to get a taste of what their museum has to offer.
Grab a bite at the SOCO Farmer's Market.
Start your weekend off right by supporting local businesses at the SOCO Farmer's Market!
Every Saturday from 9 a.m. to 2 p.m., stop by SOCO and the OC MIX, also known as South Coast Collection, to explore the SOCO Farmer's Market.
Pick up seasonal produce, local meats, sweets, nuts, dips, and freshly made bread while listening to live music!
On a typical day, South Coast Collection remains an acclaimed shopping and food hall with boutiques, specialty food shops, and community events.
Grab everything from acai bowls at Birdie Bowl and Juicery to coffee at the Portola Coffee Lab or tacos at Taco Maria.
In addition, unique retailers such as the Mixing Glass, a specialty cocktail store, make the OC Mix a special place to explore.
Shop at the CAMP.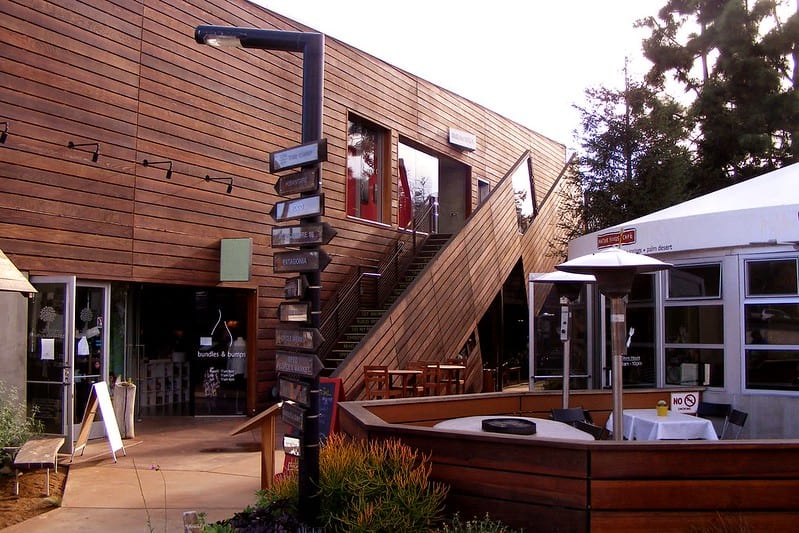 The CAMP in the SoBeCa District of Costa Mesa includes a nontraditional approach to retail, focusing on health and fitness.
The area consists of native vegetation and greenery, as well as retailers selling organic, health-focused products.
In addition, most restaurants offer healthy options, including Native Foods, Old Vine Cafe, and the coffee shop Milk+Honey. This trendy area is a fitness fanatics' dream!
Find deals at Metro Pointe.
For affordable shopping opportunities, Metro Pointe is the perfect shopping center.
The area includes Saks Off Fifth, Marshalls, and Nordstrom Rack, all stores typically offering considerable discounts on your favorite brands!
This center, complete with California, and Italian-style architecture and live music throughout summer weekends, provides an enjoyable outdoor shopping experience.
Visitors can even catch a movie at the Edwards Stadium 12 Movie Theatre or pick up food at Boudin Bakery or Karl Strauss Brewery & Restaurant.
Sit down for dinner at an acclaimed restaurant.
Sit down for a delicious dinner at Fireside Tavern, located in Crowne Plaza.
This welcoming venue includes contemporary American cuisine curated by the acclaimed chef, Scott Brandon.
With everything from oysters to mac and cheese, you will find something satisfying from the large selection of delicious menu options.
Moreover, the wood floors and natural earth-colored design creates a calming ambiance perfect for dinner after a long day.
Enjoy a sweet treat at Fill Bakeshop.
For a unique, sweet treat, try Fill Bakeshop's Hawaiian-inspired desserts!
Founded by James Mullis, Fill Bakeshop serves malasadas and house-made ice cream and brings a sugary take on the Portuguese pastry to Costa Mesa.
The organic and GMO-free, doughy malasadas with sugary coats pair well with the selection of Hawaiian-inspired ice creams, including brown butter roasted pineapple, POG, roasted black sesame, and royal Kona coffee.
Feast on top-rated Italian cuisine.
Get your fix of carbohydrates at Filomena's Italian Kitchen!
Filomena's Italian Kitchen & Market has been named one of the "Top 10 Italian Restaurants in OC" and received other accolades due to their mouthwatering Italian offerings!
The chef-owner, Linda Johnsen, serves traditional Italian cooking passed down from her family.
Visitors can either pick up food to go at the deli and market in the front of the building or sit down for an enjoyable meal in the venue.
Either way, you won't regret stopping by this pleasant restaurant.
Golf at Costa Mesa Country Club.
The quiet and comfortable Costa Mesa Country Club offers a serene area for golf.
With a driving range, chipping and pitching greens, two municipal golf courses, and a clubhouse, the country club includes a vast expanse of land.
Professional golfers can often be found practicing here due to the well-maintained conditions at this club.
For a post-golf drink or meal, stop by the "19th Hole", where you can relax on the outdoor patio or enjoy watching a game on the large screen televisions.
Wine taste at Hi-Time Wine Cellars.
Hi-Time Wine Cellars, which opened in 1957, is a 3,000-square-foot institution with a full-service bar, featured tastings, and special events, perfect for an excursion with friends!
In addition to the bar's area, the venue includes 24,000-square-feet of retail space, including wines from over 25 different countries and a large selection of local, specialty, and craft beers.
This notable institution is topped off with a friendly, welcoming staff, ensuring that you have the best experience possible at Hi-Time Wine Cellars!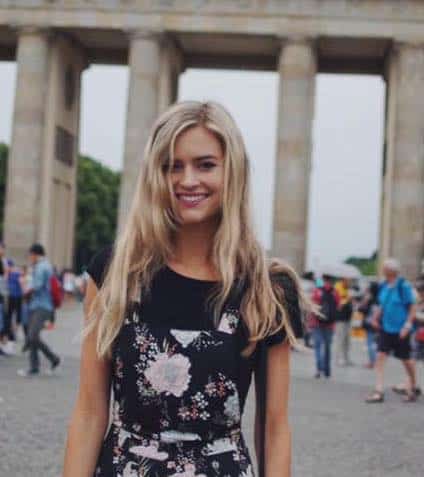 Hannah Morrison is a writer from California who received her Bachelor's Degree in Environmental Studies from the University of California, Santa Barbara. Studying abroad in Germany and Italy sparked Hannah's passion for travel, and she hopes to inspire others to experience all the world has to offer. Along with travel journalism, Hannah enjoys writing sustainability, wellness, and lifestyle content for online and print media.