The moment you pass through the front gates of Death Valley National Park, you are engulfed by breathtaking and diverse geological features that will make you feel like you've entered a new world.
Known as the "hottest, driest, lowest" national park there is, it's no surprise that every hike in Death Valley provides one-of-a-kind views.
The real shocker is the abundance of wildlife and fauna that has adapted to the extreme environment: Death Valley is definitely alive!
People visit Death Valley year-round, but if the name of the park isn't warning enough, it's important to take extra precautions if planning a summer visit. Temperatures can get as high as 120° F with very few opportunities to take a break in the shade.
With over 50 hikes in Death Valley National Park to explore, not even including the backcountry trails, Death Valley will have you constantly coming back for more!
Be sure to grab a map because once you are in the park cell service is slim to none.
Best Death Valley National Park Hikes
Mesquite Flat Dunes
Note: This post contains affiliate links, which earn me a small commission at no extra cost to you if you make a purchase using one of these links. Thank you for supporting this free content!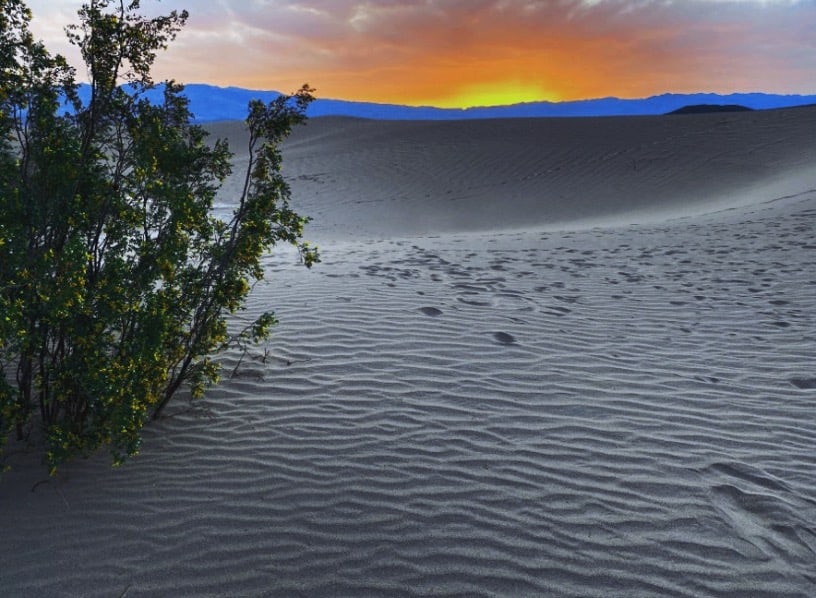 Distance: 2.8 miles out and back
Elevation Gain: 206 feet
Trail Conditions: For updates, check hiker reports on AllTrails
No trip to Death Valley would be complete without a visit to one of the iconic dunes.
Mesquite Flat Dunes are the most popular of the bunch as they are the most accessible.
Even with the many hikers this location sees in a day, the dunes are so vast that you'll never be overwhelmed by a crowd.
There are no official trail markers so feel free to wander off to your heart's desire. Just make sure you bring lots of water and don't go too far that you find yourself lost.
Kick off your shoes and watch the sunrise (or set) over the dunes as striking shadows accent the ripples in the sand.
Salt Creek
Distance: 0.9 miles
Elevation Gain: 26 feet
Trail Conditions: For hiker updates, check AllTrails
This 1-mile informative trail is a great way to stretch your legs before taking on a major Death Valley hike elsewhere.
Its short distance and flat boardwalk trail make this hike in Death Valley suitable for all experience levels.
Follow the loop and be sure to stop at some of the information boards along the way to get some insight on how this rarity came to pass.
Visit in the Spring for the best chance to see the Salt Creek Pupfish in action!
If seeing water in the driest place in the country isn't impressive enough on its own, the fact that there are fish that managed to adapt here ought to do the trick.
Zabriskie Point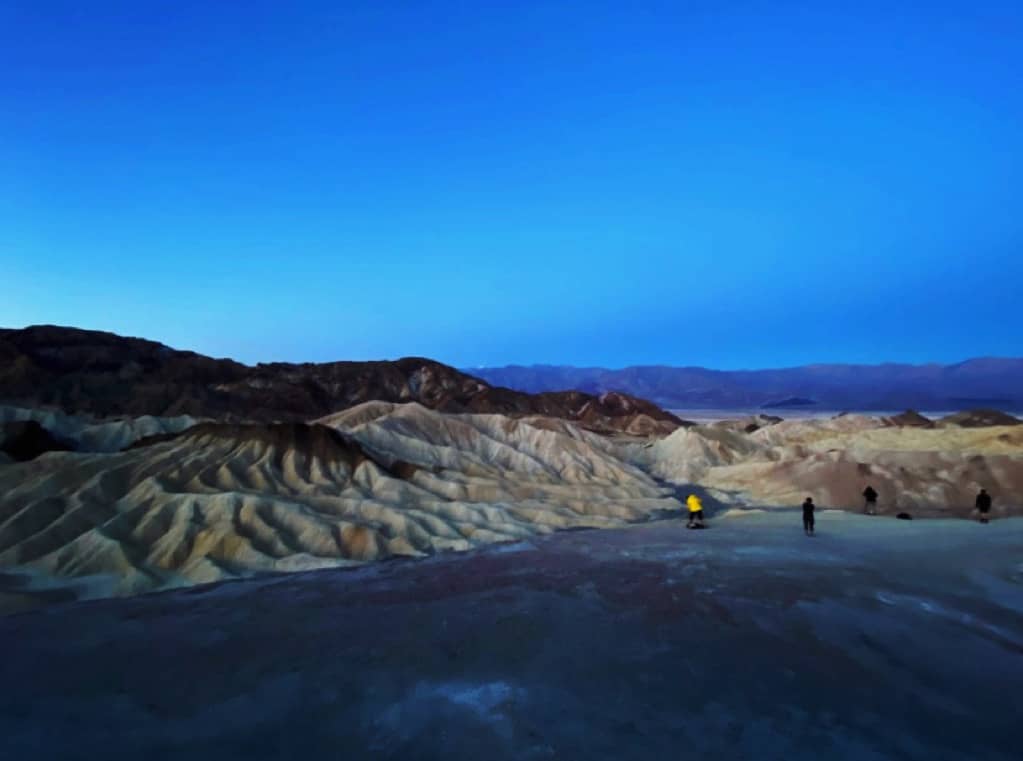 Distance: 0.4 miles
Elevation Gain: 52 feet
Trail Conditions: For hiker updates, check AllTrails
This Death Valley trail provides views of the rippled mounds in a variety of colors, the salt flats in the distance, and the snow-covered mountains that tower over it all. It's no wonder that it's one of the most photographed places in the park.
It is an extremely popular location, especially for sunrises and sunsets, and the outlook is not very spacious. So just keep in mind that it can feel crowded at any time of day. (So don't expect to have the place to yourself.)
However, its short distance (less than half a mile roundtrip) and awe-inspiring views make this Death Valley hike an absolute must.
Don't want the adventure to end so soon? Head down the Badlands Loop Trail, located just north of the parking lot, to get up close and personal with these famous badlands.
Artist's Palette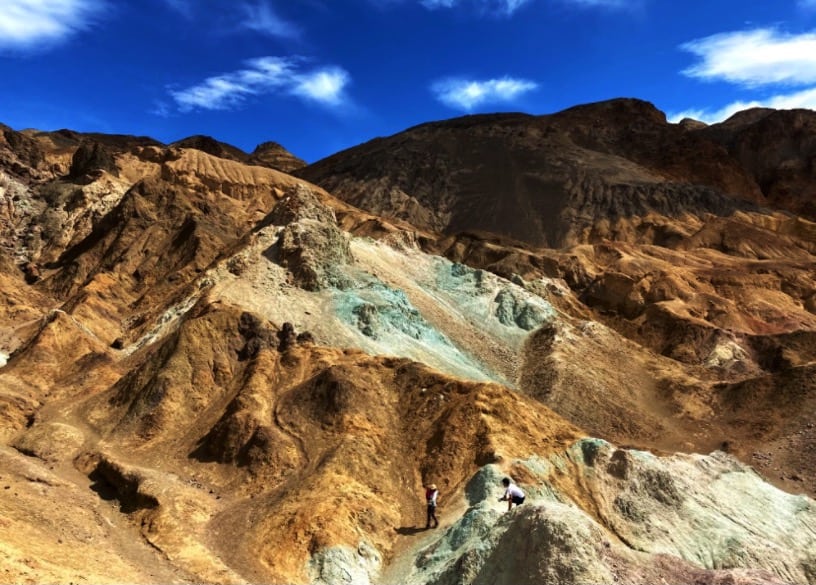 Distance: 0.4 miles
Elevation Gain: 118 feet
Trail Conditions: For hiker updates, check AllTrails
There are not many places where you can see rock formations in bright, vibrant colors, but here in Death Valley, you can!
The initial trail is very short but hikers are allowed to go off route and into the depths of this colorful wonderland for a longer hike.
It is a pretty awesome feeling to be surrounded by natural blue rocks and then turning down another slope where the colors shift to pink, then purple.
There's a good chance you'll see some ambitious photographers making their way up to the highest peaks for the best shot.
Heads up (or more like hair up!), it is extremely windy up here.. so windy, in fact, that you may get pushed around a bit.
Don't let the wind bully you out of the treasures this area holds. Step off that beaten path for the most personalized experience possible.
Badwater Basin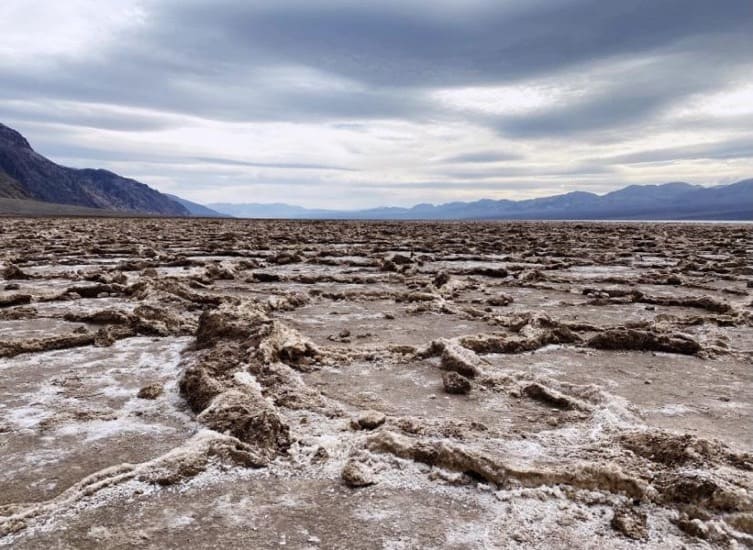 Distance: 1.8 miles
Elevation Gain: 9 feet
Trail Conditions: Check hiker updates on AllTrails
It's not every day that you find yourself walking at the lowest point in North America!
The Badwater Basin trail is just under 2 miles out and back, but like just about every trail in Death Valley, there's the option to go the extra mile (or miles, literally).
Of course, many people want to be able to say they've walked below sea level so this trail in Death Valley gets pretty packed.
Don't let the crowded parking lot deter you from making a stop though. Most people stay within the first mile, so if you're up to a bit of a walk (and why are you reading this post on Death Valley hikes if ya aren't?) there's a good chance you'll have the area to yourself.
The trail is completely flat, aside from the buildup of salt around the many flats, making it a perfect walk for all ages.
On your way back to the parking lot keep a lookout for the sea level sign located almost 300 ft up!
Darwin Falls
Distance: 1.9 miles
Elevation Gain: 226 feet
Trail Conditions: Check hiker updates on AllTrails
If you woke up and found yourself at Darwin Falls, it would be pretty hard to convince you that you were in the driest place on earth.
This anomaly of a place will make you feel like you've stepped into a fairytale world in comparison to the desert that surrounds it.
The start of the hike is much like the rest of the park, but as you reach the mile mark you'll begin to see green shrubbery and trickling streams of water.
Plan for a picnic at the liveliest place in Death Valley. Enjoy views of the 20-foot waterfall and listen to the sounds of the thriving wildlife.
Telescope Peak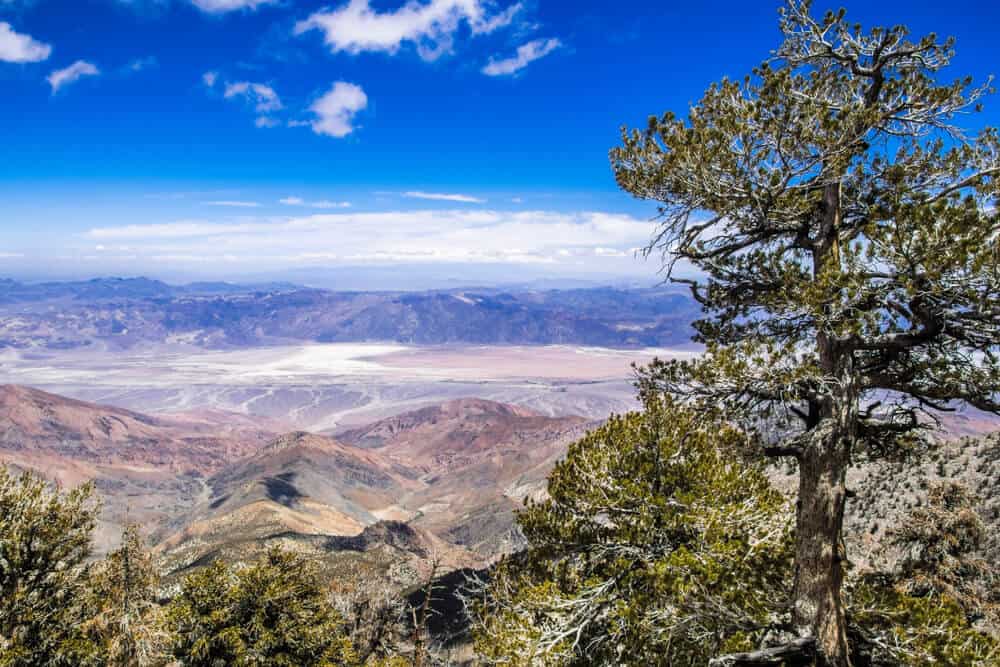 Distance: 12-16 miles
Elevation Gain: 3,323 feet
Trail Conditions: Check hiker updates on AllTrails
Leading you to the highest point in the park, this incredible Death Valley trail is worth the trek if you have a day to dedicate to it.
The trail is more than 12 miles long, depending on where you start from (at times, various roads or parking lots are closed, meaning a longer hike) and gains more than 3,000 ft in elevation so this hike is not for the faint of heart.
The length can feel slightly (or a lot) intimidating but I promise you that panoramic views are waiting to reward you at the top.
Climb along the Panamint Mountains and around the Bennet and Rogers Peaks as you enjoy astonishing views from all angles.
The real show stopper though is at the peak. Once you're up there looking down across the miles of mountains, valleys, and the famous Badwater Basin, you may never want to come down.
Pace yourself to help with possible altitude sickness and make sure to sign the trail registry as a precaution.
Many suggest camping at the trailhead the night before to adjust to the elevation and better prepare yourself for the journey. Also, it makes it easier to get an early start.
Also, this Death Valley hike in winter presents extra challenges as there is very likely snowpack at the top. Only attempt this hike in winter if you're an experienced winter hiker with proper footwear and gear. Not sure if there's snow? The AllTrails page for this hike has frequent updates on winter conditions.
Natural Bridge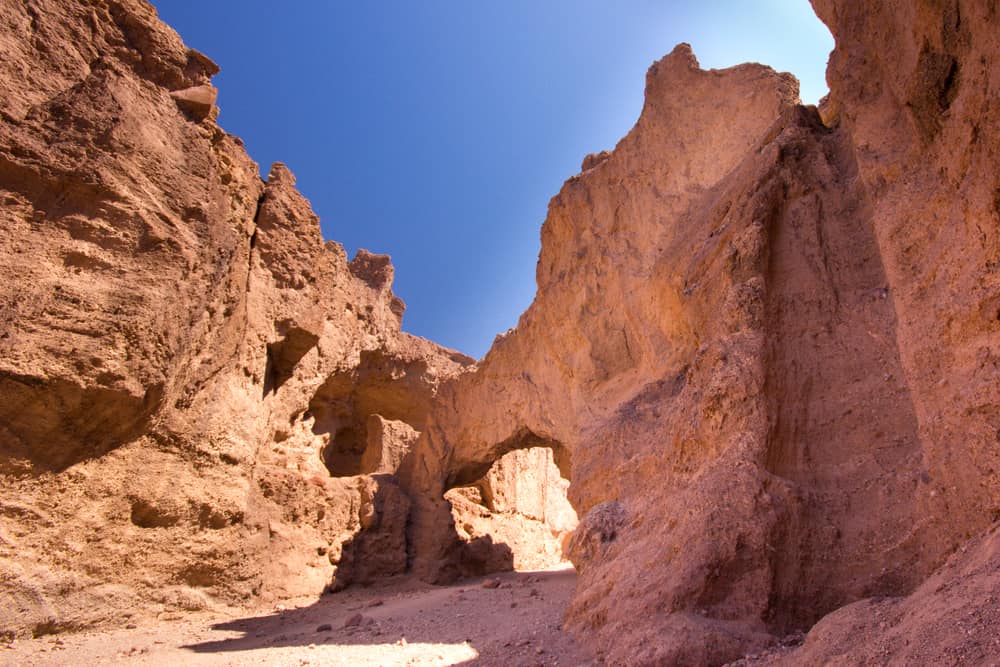 Distance: 2 miles
Elevation Gain: 80 feet
Trail Conditions: For hiker updates, check AllTrails [note: the distance/elevation on the page is incorrect, as it includes the road to the parking lot as well — the distance noted here is accurate]
Can you figure out the main attraction of this hike? This 2-mile out and back trail takes you to… wait for it… a natural bridge! Or should I say the natural bridge.
It takes about 15 minutes of walking until you're looking up at a massive bridge created by centuries of erosion.
Most people turn around at the bridge, but if you have some time to spare, head out a bit further to see some cool geological features like a dry waterfall.
Don't forget to get a picture under the bridge to document the trip!
The views on the way back are just as good (or better, depending on who you ask) as you can see the salt flats and mountain range out in the distance.
Golden Canyon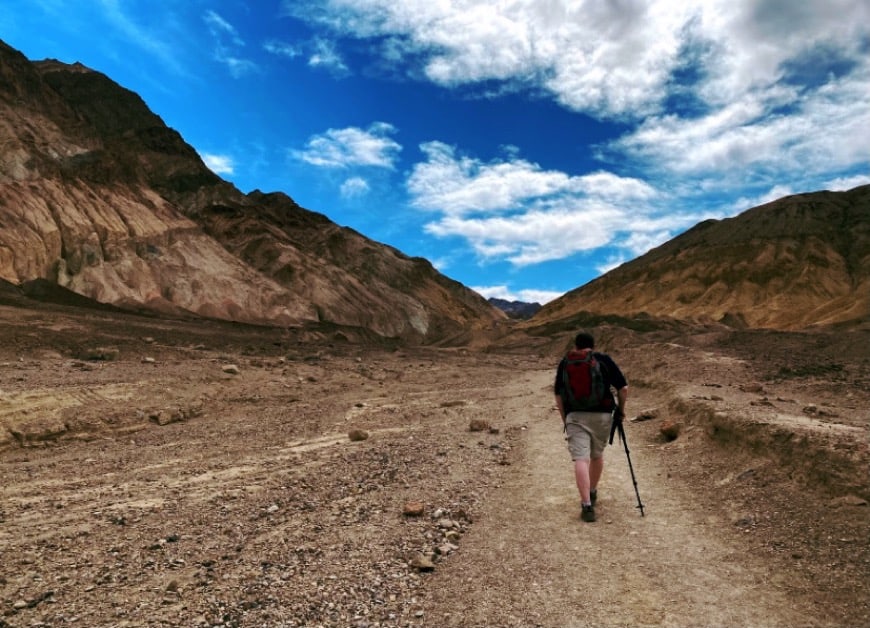 Distance: 2.9 miles
Elevation Gain: 574 feet
Trail Conditions: For hiker updates, check AllTrails
Enjoy this 3-mile hike as it takes you to the stunning Red Cathedral of rocks.
Assuming you're up for a challenge, extend your trip by climbing up the worn hillside for a serious view of the Golden Canyon as a whole.
Surrounded by golden yellow canyons, there are many openings to create your own adventures.
The beauty of Death Valley is that it is so easy to explore the unknown and step away from the crowd.
If a side canyon is calling your name, go explore it! Scramble up some rocks, check out the cool sediments, pretend like you're visiting an unknown planet. The opportunities are endless.
Fun fact for all my Star Wars fans out there, scenes from Star Wars Episode IV: A New Hope were filmed at this very location!
Little Hebe Crater Trail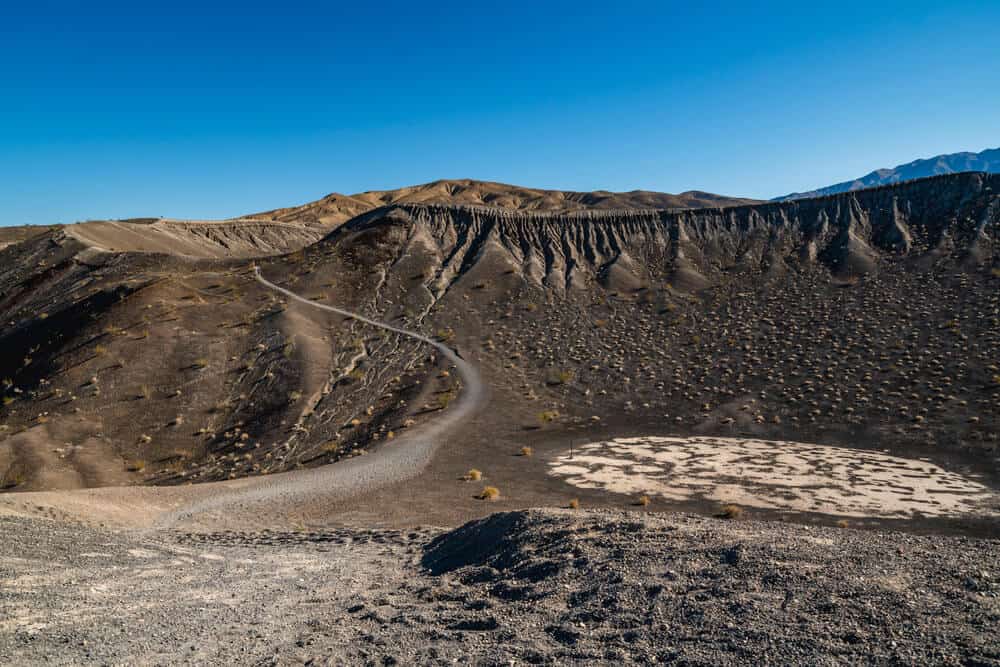 Distance: 2.2 miles
Elevation Gain: 725 feet
Trail Conditions: For hiker updates, check AllTrails
Little Hebe Crater is the underrated little sister of Ubehebe, the well-known 750-feet deep crater created by past volcanic activity.
There is a hike that takes you around Ubehebe and another that takes you right through it! But it does get pretty busy so that's why Little Hebe makes a perfect, quieter alternative (or addition).
Just 2 miles out and back, this hike is great for all ages and experience levels.
Keep in mind that the mile in is a steady incline and there is no shade here so don't overwork yourself. Take your time and be sure to bring some water for the trip.
If you haven't caught on by now… the hikes in Death Valley are home to so many different unique places and features.
Ubehebe and Little Hebe are no exception. Look closely at the black tar and rigged rocks that tell the story of the park's volcanic history.
***
From the lowest place on earth to the winter snow-capped peak of Telescope Mountain, to a waterfall oasis in the desert to Sahara-esque sand dunes, Death Valley hikes are full of beautiful contrasts and surprises around every corner.
What's your favorite hike in Death Valley?
Pin This Guide To Death Valley Hikes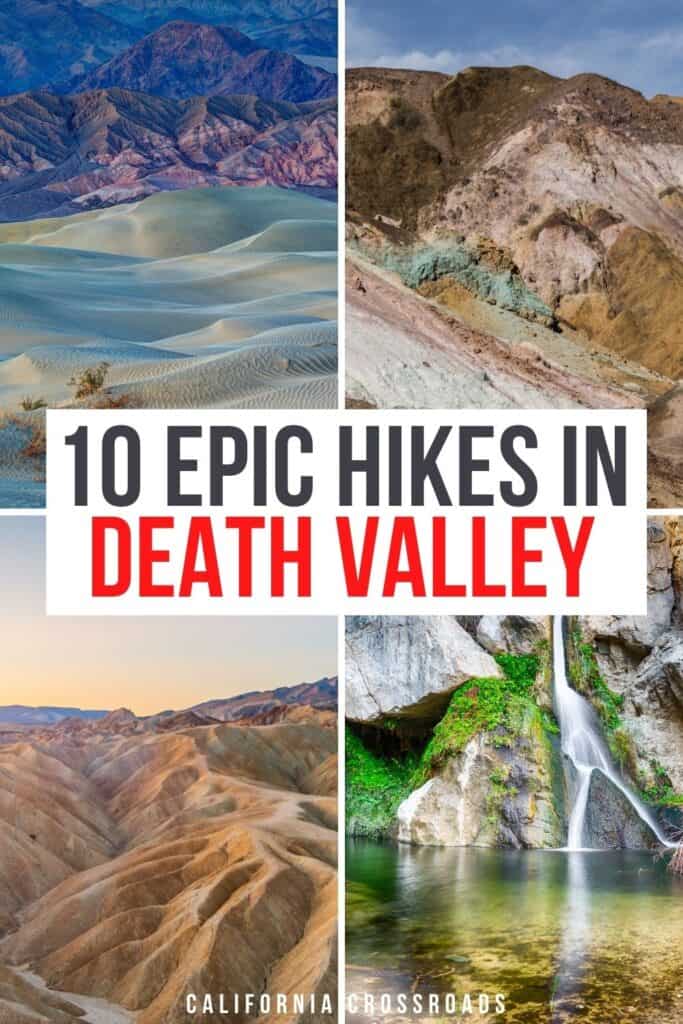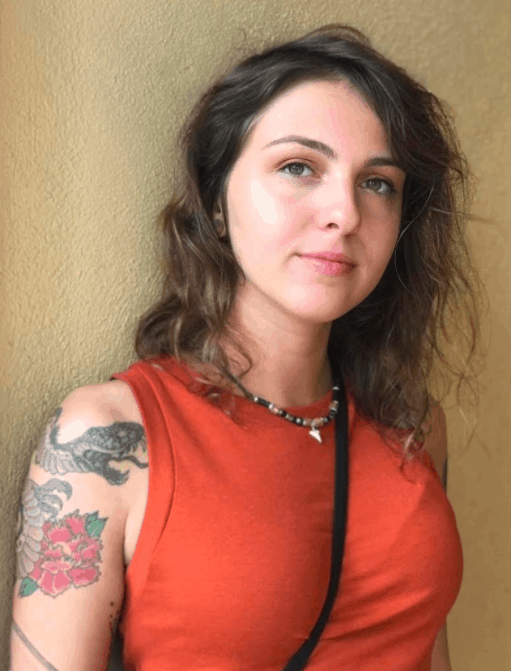 Nicole is a freelance travel writer who lives in Upstate NY, but her heart lies in the beautiful state of California. She loves to travel to new destinations, eat at all the best local restaurants and explore all the world has to offer. Her favorite place is just about anywhere where snow-peaked mountains can be seen in the distance.