If you're in Southern California and you're feeling the need to slow down, relax, enjoy the scenery, and maybe even cool off a bit—Oak Glen is just the place for you, the perfect weekend getaway from Los Angeles.
About an hour and 10 minutes away from Los Angeles on the way to Palm Springs, you'll find this cute little town tucked away in the San Bernardino mountains.
Although Oak Glen is especially popular in the fall, it is a wonderful place to visit all year round.
Plus, it is perfectly situated for a weekend day trip from anywhere in Southern California!
The Best Things to Do in Oak Glen, CA
Experience the fall harvest.
Note: This post contains affiliate links, which earn me a small commission at no extra cost to you if you make a purchase using one of these links. Thank you for supporting this free content!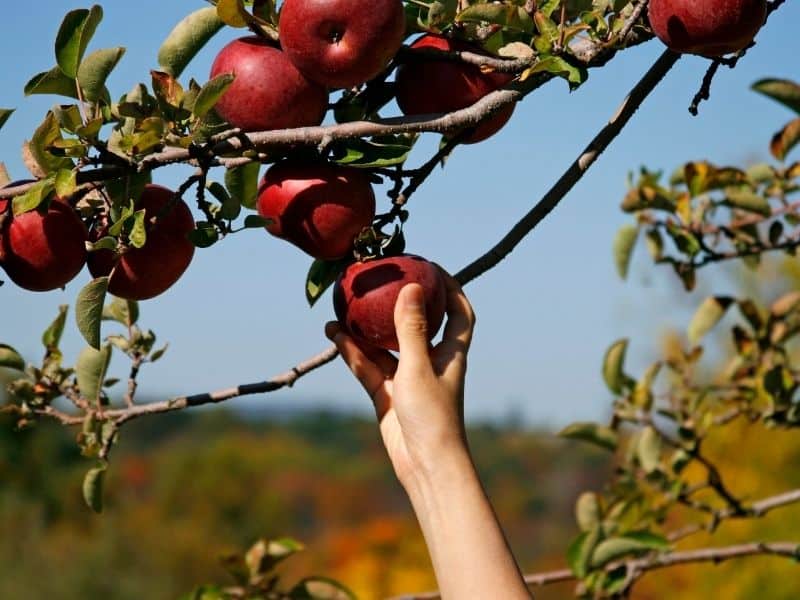 When the weather is still clocking 80+ degrees, but your social media feeds are filled with sweaters and pumpkin spice everything, that's when you know it's time to pack your favorite scarf and head up the mountain!
Oak Glen is widely known for its historic apple orchards that produce incredible harvests and is an absolute delight to visit in the fall.
Explore all the different varieties of apples that are grown in the area. These orchards are some of the oldest in California and grow some interesting and rare varieties of apples. Some of these varieties can only be found in Oak Glen!
Not surprisingly, one of the most popular fall attractions in Oak Glen is apple picking. People from all across Southern California trek to Oak Glen each year to visit the apple orchards and stock up on farm-fresh produce.
Put on your best fall outfit and head up the mountain to join in the fun and prepare for all the upcoming festive baking sessions.
One great U-pick orchard is Los Rios Rancho, right on Oak Glen Road. Now part of a nature preserve, this orchard is over a century old and is one of the oldest apple farms in the area.
If you are visiting Los Rios Rancho in the fall, you can enjoy the crisp mountain air while you explore the farm to pick your own apples and pumpkins, take a tour of the farm in a wagon, navigate through a corn maze, and even press your own apple cider!
After all that manual farm laborm head to the country kitchen for a hearty farm-prepared meal that is a favorite among the farm's neighbors. You can also bring your own picnic to enjoy on the farm!
Spread out and kick back in one of the scenic parks for lunch or dinner while enjoying the gorgeous views, cool mountain air, and live music.
Don't forget to pick up a gallon or two of fresh apple cider and an apple pie to take home with you!
Go berry picking.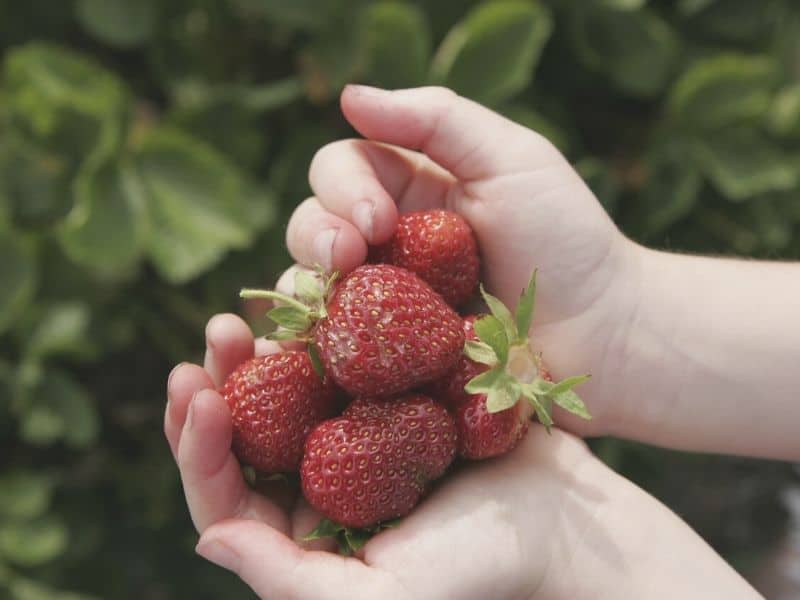 While fall gets all the spotlight in Oak Glen, it also gets all the crowds. For a quieter experience, visit in the summer for berry picking.
Visiting during the summer is also a great way to get a break from the heat, since Oak Glen is a little cooler than other parts of Southern California, thanks to its altitude of 4,734 feet.
Starting in May you can pick your own berries throughout the summer!
Head up for the day and you'll leave with all the fresh strawberries and raspberries you could ever need for your summer desserts.
Embrace the changing of the seasons at Oak Glen festivals.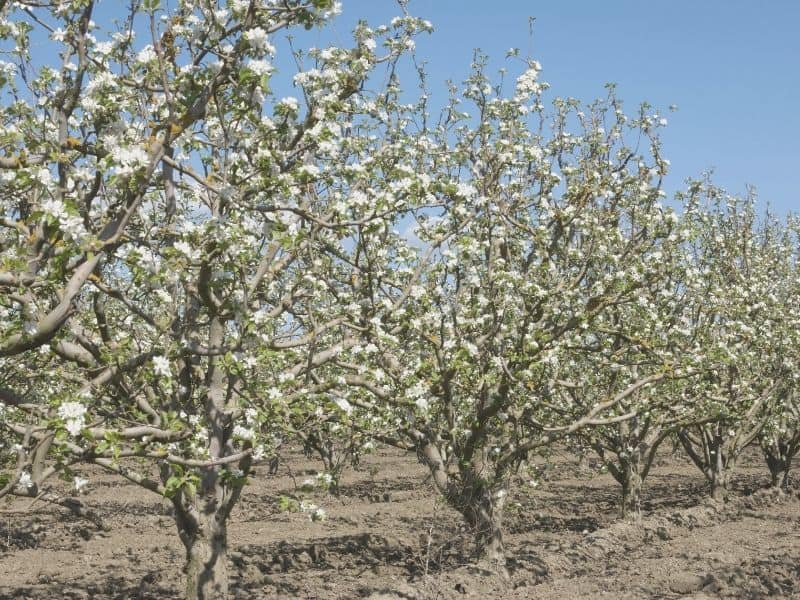 To enjoy the best of what this town has to offer all at once, head up to Oak Glen during one of the seasonal festivals. Oak Glen goes all out for its festivals, and it feels like the entire town is one big fairground!
In May, the annual Apple Blossom Festival celebrates the spring flowers and the upcoming apple harvest.
And in November, be sure to visit during the Apple Butter Festival. Making apple butter is a centuries-long tradition in the late fall and early winter because it is a great way to preserve the fall apple harvest for the upcoming winter!
Almost every farm, restaurant, and shop joins in on the fun!
Each farm has unique events and offerings including farm tours, hoedowns, carriage rides, crafting tutorials, games, children's programs, live music, outside vendors, fairs, cooking and baking classes, food preservation lessons, and more.
Explore the shopping scene.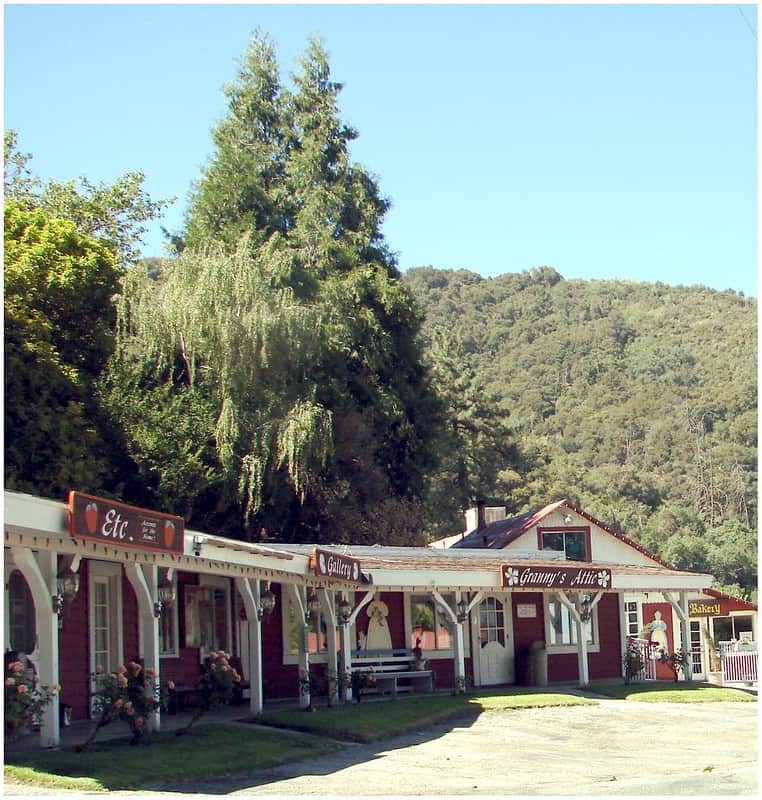 Oak Glen has the cutest little shops and boutiques dotted all throughout the town!
Start at Oak Tree Mountain where you can find soda shops, a chocolatier, an ice cream shop, and more.
For sweet tooths, Apple Annie's is famous for its sky-high apple pies, and it is a necessary stop for all visitors!
Behind the buildings facing the road is the Artisan Village. Here you can visit quaint vendor cottages with handmade provisions and crafts like honey, jam, soap, wood-carved decor, clothing, baked goods, and more.
Later, explore Parrish Pioneer Ranch where fun shops are spread throughout the grounds.
Start off by exploring the provisions available in the historic Old Parrish Barn, including jam, apple butter, fresh produce, and more.
Then peruse the gifts, home décor, and holiday décor at Etc. You'll find gorgeous original artwork at Wildland Images.
And make sure to plan extra time to look at all the unique and intriguing antiques at Parrish House Antiques!
Visit a historic schoolhouse.
Just up the road from Los Rios Rancho is a historic one-room schoolhouse that dates back almost a century.
The beautiful stone schoolhouse was built in 1927 to replace a portable wooden schoolhouse that was built around 1888 and was transported to different parts of the town.
As the town grew, residents built this more permanent building to serve the growing population, and it was used as a school and a community center until 1965 due to new earthquake building standards.
Now officially the Oak Glen School Museum, you can visit this beautiful stone schoolhouse as well as a recreation of the original 1888 schoolhouse to get a taste of what education and mountain life was like over a century ago!
Explore the outdoors.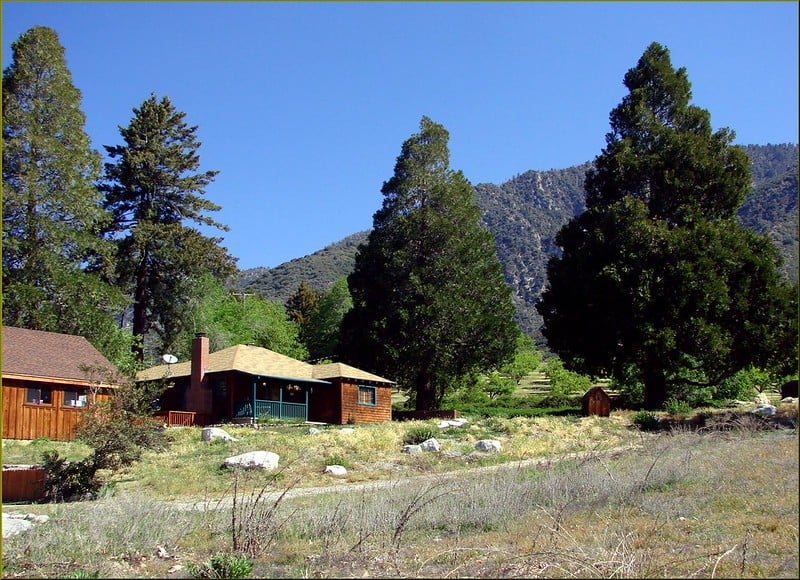 While the farms, restaurants, and shopping provide plenty for visitors to do, where Oak Glen really shines is on the trail!
The Wildlands Conservancy is the place to start any Oak Glen trek.
This conservation program has bought over 3,200 acres of land in Oak Glen, including the historic apple orchard now maintained by Los Rios Rancho, in order to protect the space from development.
Since then, the organization has been restoring the land and advocating for nature restoration and education.
The unique east-west trending range of the San Bernardino Mountain Range allows for extraordinary biodiversity—it's one of the most botanically diverse mountain ranges in the U.S.!
The Southern California Montane Botanic Garden at the Wildlands Conservancy highlights presents and protects this biodiversity.
On your visit to this 220-acre garden, you'll have the chance to learn about the range of plants indigenous to this region and to explore the numerous habitats including forests, wetlands, grasslands, and streams that make up this unique environment.
To go deeper into the mountain wilderness, grab a map on your way in and set out for the trails.
The main loop is a relatively easy 1.8 miles and leads hikers around ponds and through gorgeous forests, chaparral, and grassland terrains. Explore all the little side trails to find hidden treasures and rest areas.
Dig into delicious food.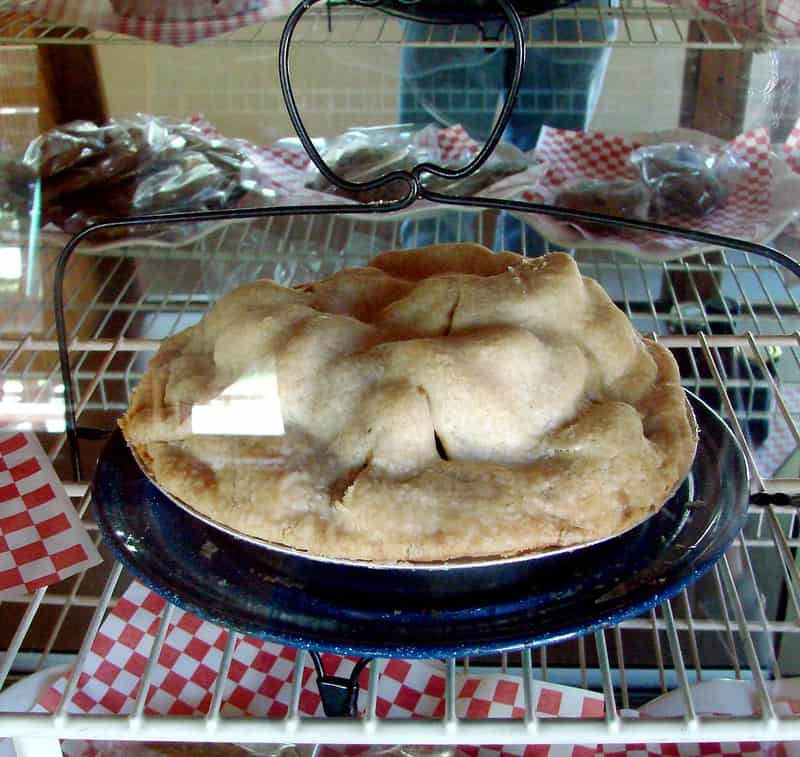 It comes as no surprise that there is no shortage of fabulous things to eat in a town full of farms and orchards. You can find great food around every corner in this town, but there are certainly some highlights.
Make a pit stop at Snow-Line Orchard for their famous mini cider donuts that are made with apple cider from their own orchards.
If you feel like staying a bit longer, plan on bringing a picnic to enjoy in their lovely dedicated picnic area and pick up a bottle of their house-made wine or hard cider.
If you're in the mood for something more substantial, head over to Los Rios Rancho for their famous barbecue. Top it off with some apple pie and cider made from apples grown on their historic orchard.
If you need to satisfy a sweet tooth, Apple Annie's in Oak Tree Village is the stop for you. This Oak Glen institution is fabulous for any meal, but the real star here is the dessert. Browse the bakery case to marvel at these stunning, skyscraper-like pies.
Another great option that is especially popular with locals is El Mexicano II. Sit on the back patio for awesome Mexican food in a beautiful forest setting.
Keep an eye out for bears! They love to mosey by this popular restaurant.
Play in the snow.
While Southern Californians are very proud of their year-round sunshine, it also means that snow is a novelty for most people in the region (though yes, it does snow in Southern California!)
So, when the mountains start to turn white, that's your cue to head up to the mountains to enjoy a much-needed winter getaway.
Head up the mountain (carefully!) and look for safe places to park off of Oak Glen Road.
Good options to set up your base include Los Rios Rancho, the Wildlands Preserve, and Oak Tree Mountain. From there, trek out to enjoy the winter wonderland!
Warm up at the end of your snow-fueled day of fun with a steaming cup of hot apple cider at one of the farms!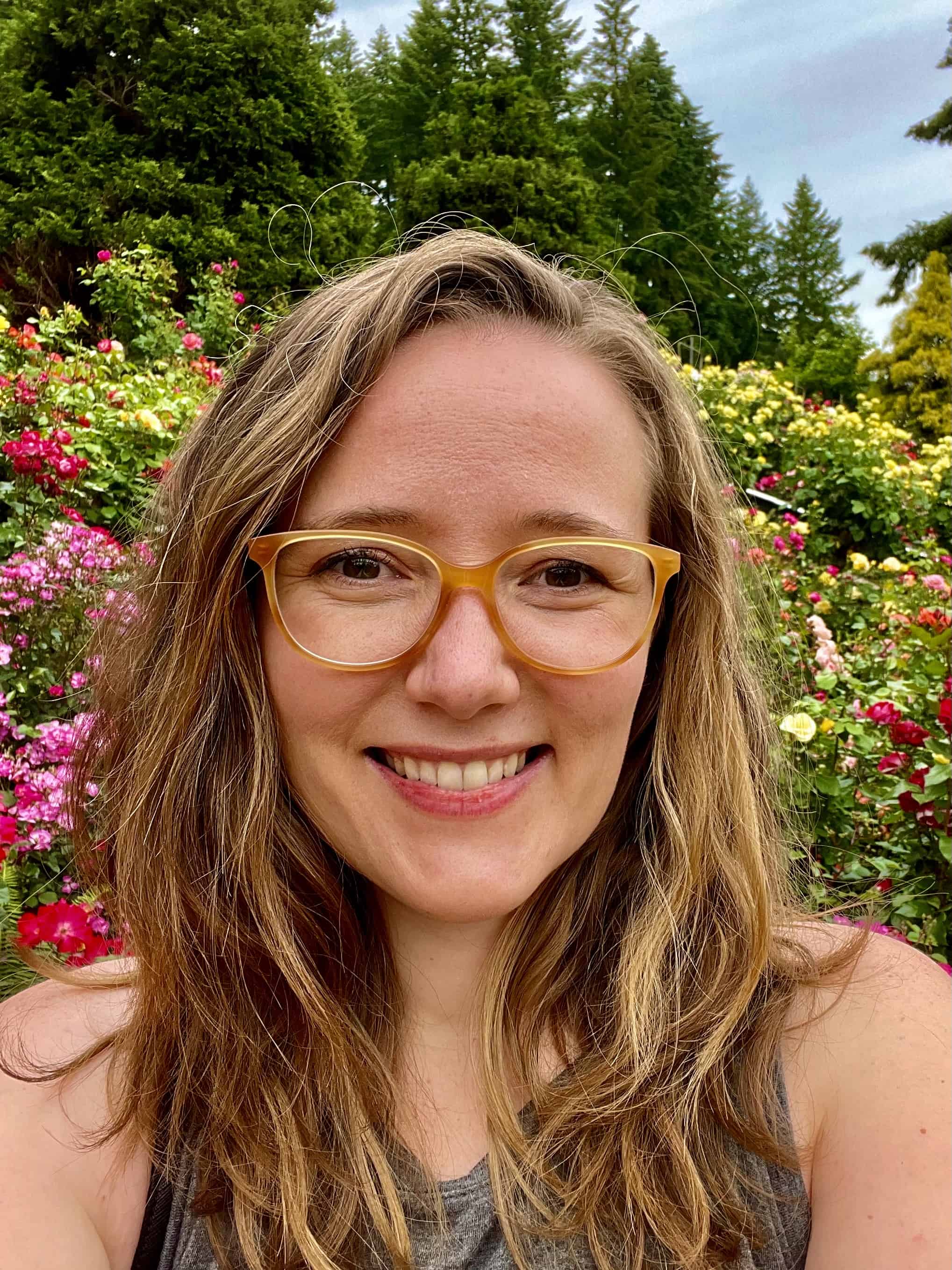 Hilary Blum is a public historian and a freelance writer based in the Pacific Northwest. Originally from Southern California, she is always planning the next adventure and has traveled and lived all around the world. She spends her free time baking, reading, visiting museums, and fawning over her two cats.