Palm Springs is a desert resort city that's become a trendy little weekend vacation spot the last few years!
Usually it's known as a laid-back community for retirees (from Canada quite often) to golf, drink, and float in a pool while baking to a crisp. It's kind of like Vegas — without all the bells, whistles, fake pyramids, and gluttonous buffets.
It's truly a hiker's paradise with some unparalleled SoCal views. But if your knees are weary and you're just looking to relax, there isn't a single thing the city lacks… Craps tables included!
Palm Springs is a little desert oasis that offers a little something for everybody. Personally, I refer to it as an upscale, more abundant Joshua Tree. And it happens to be in close proximity to that lovely little desert gem!
Whether you're looking to put on a thick tan, soak up some nature or eat and drink until your heart's content, Palm Springs has you covered. ..And then some.
Where to Stay in Palm Springs
Note: This post contains affiliate links, which earn me a small commission at no extra cost to you if you make a purchase using one of these links. Thank you for supporting this free content!
There are tons of vacation rentals on Airbnb and other apartment rental sites that offer private pools and stunning architecture.
However, if you're going to be out and about and just want a chic, luxurious boutique hotel stay, then here are five suggestions that will knock your socks off… But only because you should be in sandals when visiting the desert, and we all know socks and sandals are a no-go.
BUDGET | The Saguaro Palm Springs hotel is kind of a work of art. Its rainbow-colored design gives a cool facelift to its mid-century aesthetic. It's got a great outdoor pool with large, cozy loungers and cabanas so you can enjoy all the libations and sunbeams. It's also reasonably priced, so it's a great choice for a budget getaway.
>> Check out prices, reviews, and availability on Booking.com
BOUTIQUE | Looking for an unobstructed view of the San Jacinto mountains while sleeping in a hip little 1960s boutique throwback hotel? (Is that even a thing? I don't know, but that's what it looks like). Check out the Monkey Tree Hotel and I guarantee you'll go home thinking, "I should redecorate my living room to look more like their lobby." P.S. Adorable, fake little monkeys hang from all the trees.
>> Check out prices, reviews, and availability on Booking.com
LUXURY | For anyone familiar with the Avalon Hotel in Beverly Hills, they also have a stunning gorgeous luxury boutique out in Palm Springs that also includes bungalows. The Avalon Palm Springs is engulfed in chic, beautifully landscaped gardens. It's a nice change of pace from the sandy colors you'll find everywhere else in Palm Springs.
>> Check out prices, reviews, and availability on Booking.com
UNIQUE | Want to be walking distance from some of the best cafes and restaurants in Palm Springs? Look into booking a room at the Sparrows Lodge. Also, they have a really cool thing I've never seen before — it's called a massage tent. You can hear birds chirp, fountains trickle and you can smell burning sage while you relax and get a Sparrows Custom Massage or a whole body treatment. If you or a loved one happens to be preggers, they offer prenatal massages as well.
>> Check out prices, reviews, and availability on Booking.com
INSTAGRAMMABLE | Even if you don't stay at Hotel California, you may want to pop over and take a selfie for the gram. It's a beautiful little spot that fits the bill for 'ideal Palm Springs weekend getaway'. Bonus, there's a Jacuzzi every guest is welcome to in case the desert heat just isn't enough for you!
>> Check out prices, reviews, and availability on Booking.com
Things to Do in Palm Springs
Here are some of the best things to do in Palm Springs no matter whether you have a week in the city or just a few hours.
Mix and match these cool Palm Springs activities, or follow our 2-day itinerary for a weekend in Palm Springs for more guidance.
Start the day with Palm Springs' best coffee.
Can't start your day without a coffee? Me either.
Find all the hipster coffee you crave at either Ernest Coffee or Koffi… Coffee, coffee, coffee, coffee, coffee… Yeah, it's definitely not addictive, is it?
Grab a German pancake in the middle of the desert.
What's a German pancake exactly? Besides absolutely delicious and a must have when visiting Palm Springs, it's best described as a crepe slash pie slash plate sized muffin pizza drizzled with syrup and fresh fruit. It's also known as a little bit of heaven.
Head over to Elmer's Restaurant where you can grab one alongside some Eggs Benedict while sitting outside in the sunshine.
Or grab some other breakfast grub.
Looking for something quick and on the go for the morning before a big adventure? How's about fresh-baked bagels, boiled eggs, and espresso? Townie Bagels has all three and a little sugar on top… of your coffee, if you like it that way.
How about a good old fashioned brunch? Complete with a 21st century counter, lemon zest bacon and a hint of Mexican flare? One word. Cheeky's.
Have a memorable lunch.
I love a casual lunch. But when lunch is 12-15 dollars, I really want it to be memorable. Here are the five spots that will have you going back to Palm Springs, just so you can eat at them again.
Gabino's Creperie serves craft crepes, not slopped together amusement park treats. Just trust me and get yourself a Chicken Caesar, BBQ or Pesto crepe. Or a veggie one if chicken isn't your thing.
Haus of Poke has poke BURRITOS! Come on now. Wash one down with one of their flavored milk teas for a super refreshing lunch in the sun.
The Sandwich Spot that will melt your heart and have you back every day you're visiting Palm Springs? Is called The Sandwich Spot. Not hard to forget.
Chef Tanye's Kitchen is a low-key place with an all-vegetarian menu of sandwiches, salads and healthy bowls that's great to take on a hike, or eat by the pool.
And last but certainly not least, La Bonita's Tacos. What's SoCal without some unbelievably delicious tacos? It's not really SoCal, that's what.
Have a phenomenal dinner.
I'm going to recommend some great pizza and then I'm going to give you three restaurants for some fine dining.
Truly, there are dozens of great places to eat dinner in Palm Springs. (So many people wouldn't retire there if there weren't). But these are my personal favorites and their food is definitely worth celebrating.
Giuseppe's Pizzeria is a family-owned spot with Chicago-style pizza. If you want to eat a week's worth of calories and pass out for 10 hours all while savoring every bite of dinner? Check it out and get a little Chicago with your Palm Springs.
Workshop Kitchen + Bar is a gem. Why not try a whole fish stuffed with a gourmet salad? It's honestly so beautiful to look at, you may just take pictures and forget to eat it.
Who doesn't like a great steak house?… Besides you vegetarians. Mr. Lyons is as classic and classy a steakhouse as they come.
If you want a good cocktail at dinner, Trio Restaurant is a good place to go. Hearty American meals to help you sink to the bottom of the pool at the end of the night.
Go out for a night cap.
You won't miss the bars strolling around Palm Springs, but my favorite is the Bootlegger Tiki Bar. Come on, a proper Tiki Bar guys! Do I have to say more?
… I don't, but I will!
You should also check out La Quinta Brewing Co. and visit their Taproom for a tour of their in-house brewed beers.
Grab a delicious shake or ice cream to cool off.
How dare you visit the desert and not give your body some ice cream! Especially when there are so many incredible places to get some in Palm Springs.
I recommend Gelato Granucci for anyone who's too snobby for plain old ice cream, Great Shakes if you need to sip your ice cream, and Kreem for artisan, hipster ice cream.
Better yet? Head to Ice Cream and Shop(pe) where you can gift shop WHILE EATING ICE CREAM!
Browse the boutiques.
Speaking of shopping… there are so many great places to spend your money on all manners of things.
Browse around town while you eat ice cream or debate your next hike. You won't have any trouble finding great boutique clothing stores and gift shops!
The only place I'm going to recommend is called Thick As Thieves in downtown. It's just one of those stores with really cool stuff in it — especially if you have 50 or 100 dollars you feel you need to burn.
Check out the roadside dinosaurs.
Did you know Palm Springs is home to the world's biggest dinosaurs? Me either until I went to the roadside attraction called Cabazon Dinosaurs!
These are concrete dinos that are sometimes painted bright pink. It's awesome, trust me.
Visit in time for Desert X.
If you happen to be visiting between March 12th and May 16th, there's a really cool art installation happening throughout Palm Springs called Desert X.
Someone built a huge sign meant to replicate the Hollywood Sign and it reads INDIAN LAND, meant to draw attention to the continued repression and erasure of Native Americans who are the original inhabitants of our country.
Try and check it out, the festival looks amazing!
Take the tramcar up, up, up.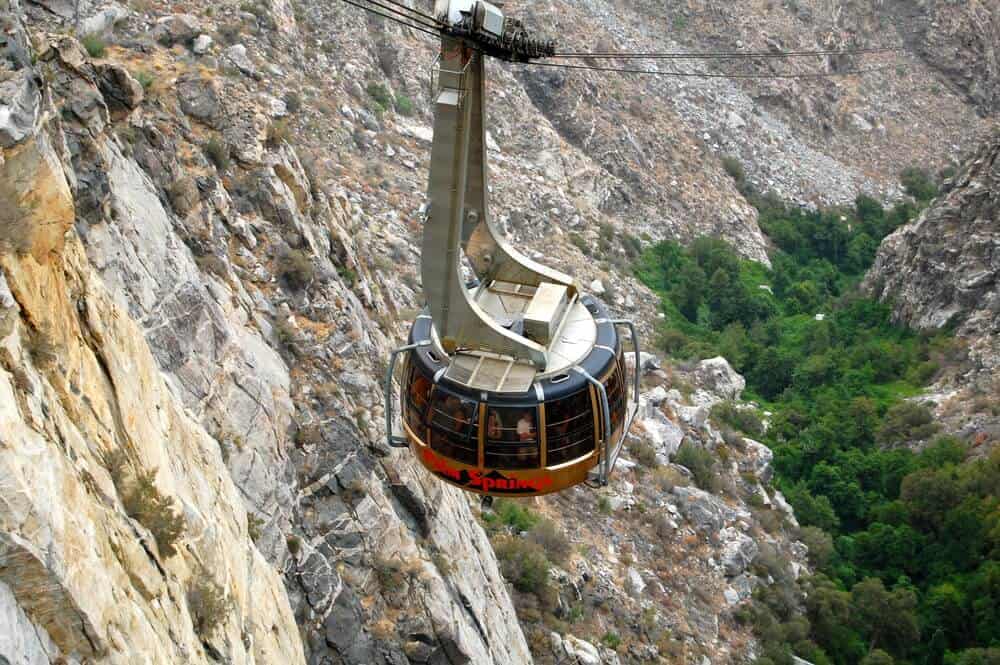 Palm Springs also boasts the world's largest rotating tramcar! Don't think that's cool, you build it!
It's called the Aerial Tramway and it will give you a spectacular, 360-degree view of all of Southern California basically. Once you reach the top, you'll find about 50 miles worth of hiking trails too!
Or find another way around.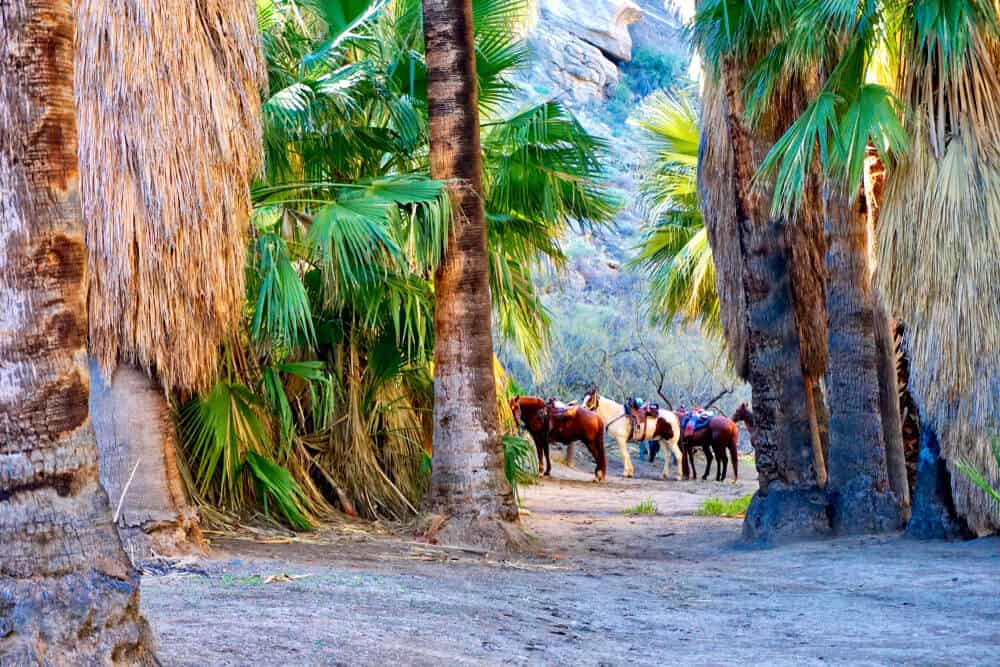 I like the ground though, so I often opt to stick with gravity and ride one of these three options:
A horse, which you can sit on and be guided by the lovely folk at Smoke Tree Stables.
A Jeep. A red jeep to be exact, that you can sit in and tour around nature with. Red Jeep Desert Adventures also offers hiking tours and sightseeing tours.
A bicycle. BIKE Palm Springs will rent you two wheels, one seat, and a wonderful time if you're interested in cruising around the desert between meals.
Play a round or two of golf.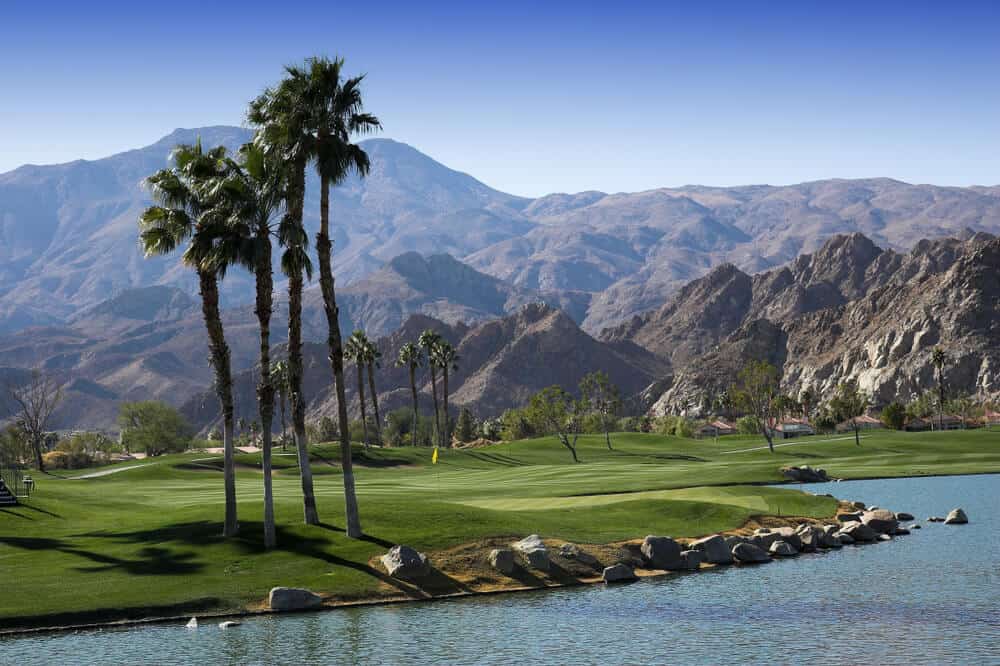 Where there are retirees, there's sure to be golf! And yes, there are plenty of courses to play.
I like the Escena Golf Club because you golf while taking in the insanely stunning views surround all of Palm Springs. It's so pretty you should go just to walk the green!
Snap photos at the Moorten Botanical Garden.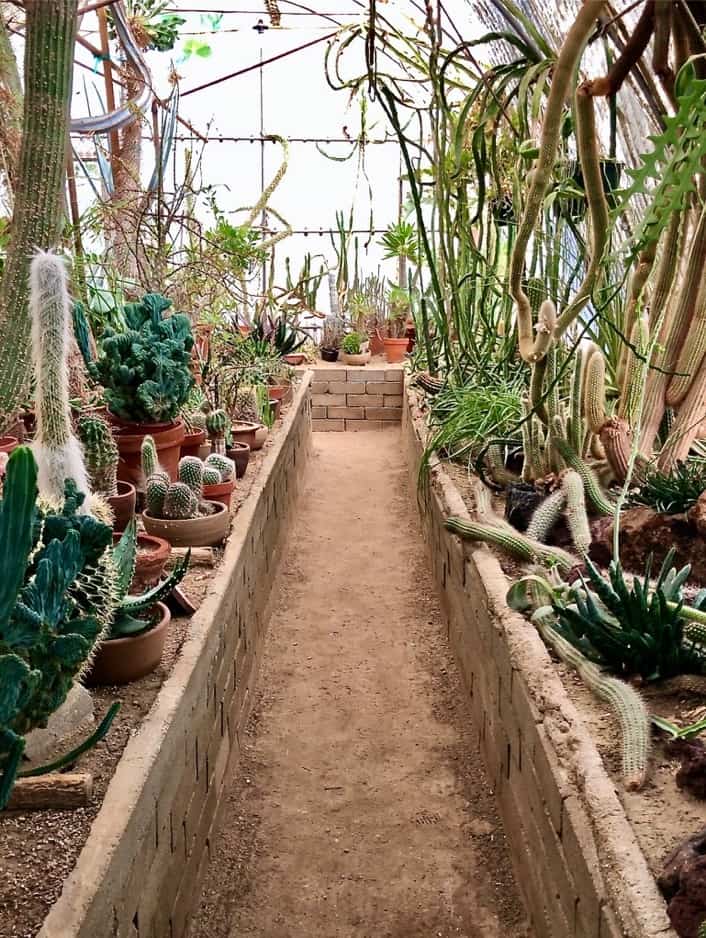 If there's a hipster Instagram heaven, it's called the Moorten Botanical Garden!
It's filled with every succulent known to man and it's gorgeous. You won't leave without using up all your phone's memory by taking pictures.
Snap a photo with a desert installation.
Palm Springs is all about that artsy vibes, and you'll see lots of cool art installations pop up in the city. The timing can be transient, but there's usually something cool to find.
Right now, you can find these popsicles in the desert across the street from Townie Bagels on E. Sunny Dunes Road.
Head to the Living Desert Zoo.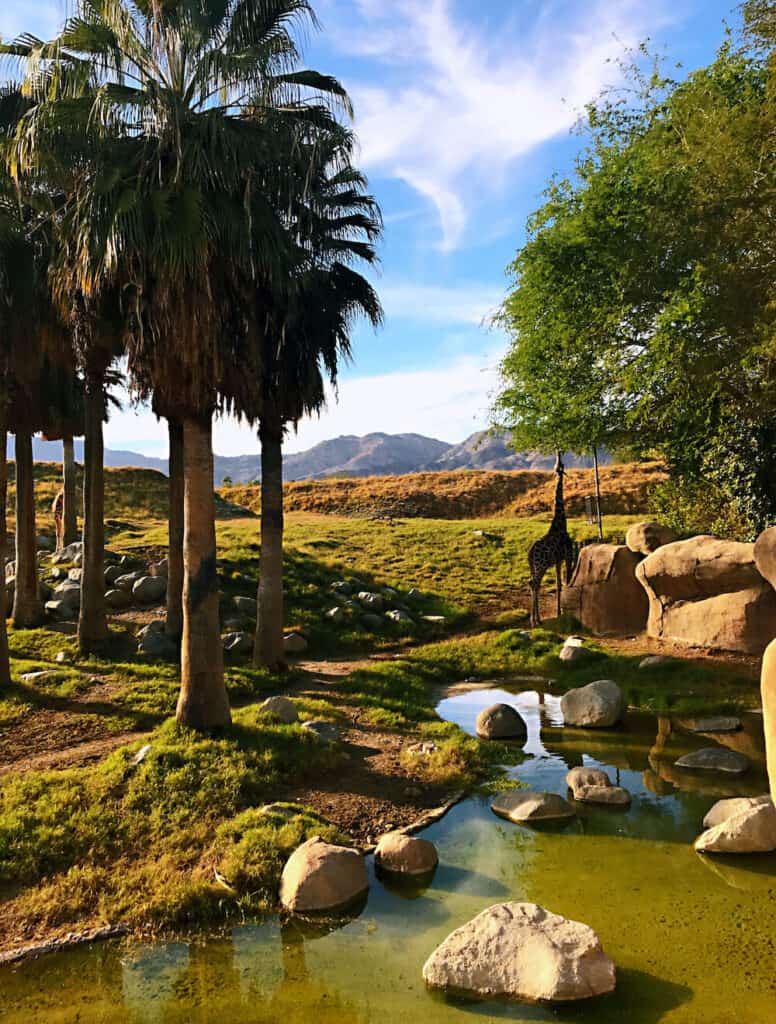 Kangaroos in the desert? WHAT?! … yep!
The Living Desert Zoo and Gardens is really amazing and they have over 500 animals that you can look at and marvel at.
Hit one of Palm Springs' best hikes.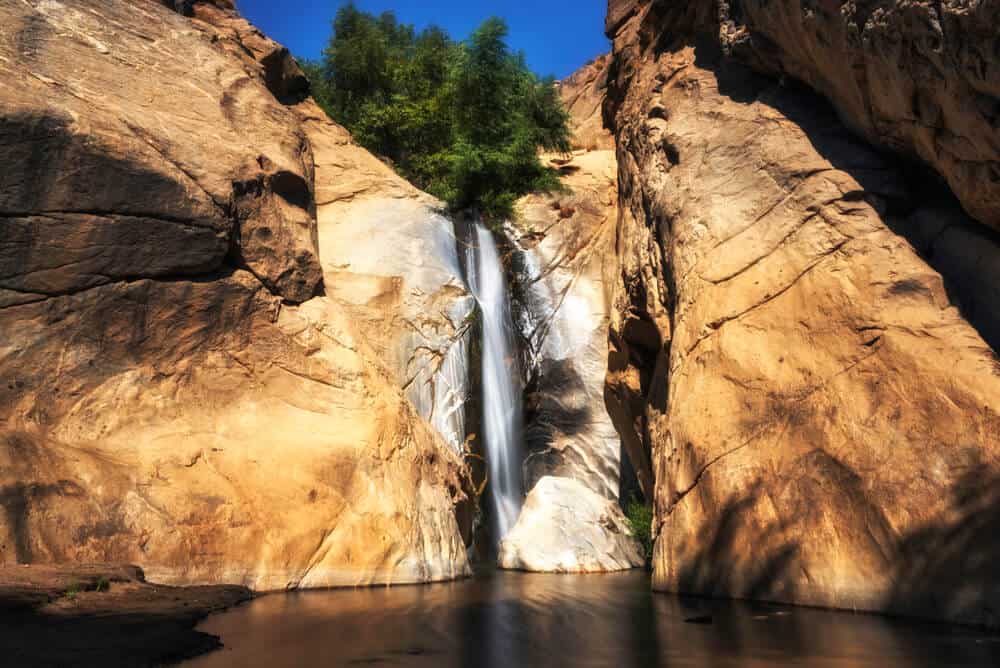 I didn't lie. It is. Here are my top three that you really shouldn't miss, even if you never, ever hike.
Tahquitz Canyon
Go to Tahquitz Canyon because what's a hike without an epic waterfall at the end of it?
It's only 1.9 miles, but it closes early sometimes. So check the times before making a plan.
Indians Canyons
The Indian Canyons is the ancestral home of the Agua Client Band of Cahuilla Indians.
It's a 3.6 mile hike and it's incredible. You can also go horseback riding through it if you don't feel like using your feet.
Andreas Canyon
Andreas Canyon also boasts a waterfall. It's a short trail, and it gives you some great scenic views of the surrounding area.
***
That's it folks! Enjoy your coffee, crepes, hikes and boutique stays. And don't forget to feed the dinosaurs. Enjoy!
Pin This Guide to Things to Do in Palm Springs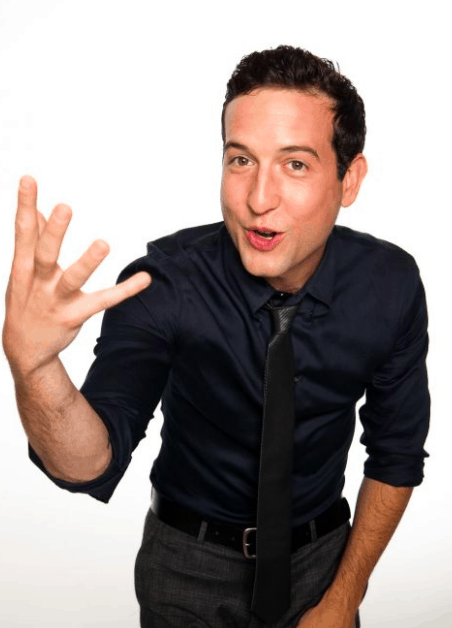 Christopher Rodriguez is a freelance writer, actor, and comedian. Originally from the East Coast, he has resided in Los Angeles for nearly twenty years. He's a first-generation American. Son of an immigrant from France and another from Cuba. He loves to travel and for a trip to be all-encompassing. He's a proud father, an adoring husband, and an occasional optimist.