Brunch is arguably the best meal of the day. If you're not an early riser, brunch offers you all the beloved morning fare straight through to the afternoon.
In LA, brunch is not taken lightly here. Craving some french toast and eggs at 8pm? LA has a place for it. Brunch on a rooftop? LA has it. Bottomless mimosas? Yes, just yes.
Don't waste your time trying to scout out where to go, I've done the legwork for you!
Just bring yourself and an empty stomach, and you'll be rewarded with some of the best brunch you'll ever have. Here are the 10 best brunch restaurants in LA!
10 Best Brunch Restaurants in LA
Metro Cafe
Metro Cafe is a hidden gem in Culver City. It's an unassuming, no-frills spot for brunch in LA. The decor is nothing fancy, and it doesn't need to be when the brunch is that good.
Fluffy pancakes with sautéed bananas, french toast—thick slices of soft brioche bread topped with fresh fruit and their homemade raspberry jam; and eggs, lots of eggs—egg scramble, eggs benedict, and omelettes. Their generous portions will make your stomach incredibly happy.
The restaurant is small but cozy and includes ample outdoor seating, plus the service is attentive and friendly.
Address: 11188 Washington Pl, Culver City, CA 90232
Website: www.metrocafela.com
Blue Daisy Café
The term "healthy" tends to get a bad rep when it comes to food. Healthy food is not just celery and carrots—it can be both delicious and good for you!
Blue Daisy Café serves tasty and health-conscious brunch items made from organic, handpicked ingredients.
The locals love their crêpes—a smoked salmon crêpe served with eggs, gooey white cheddar, fresh jalapeno and cilantro, and a lemon-butter sauce. Are you drooling yet?
Their extensive menu also includes a variety of egg dishes, sandwiches, and salads served with their very own homemade dressing.
If you're looking for a satisfying, wholesome brunch spot in LA's westside, this is the one. And don't worry if you've slept in—brunch is served until 4pm!
Okay, I can't verify that this is a healthy option, but if you're dining here on a weekday and need that much needed respite from the workweek, then it's in your benefit to know that you can enjoy your brunch with bottomless mimosas. You're welcome.
Note: They don't take reservations, walk-ins only. Indoor and outdoor dining is available (there are two patios available for dining).
Address: 609 Broadway, Santa Monica, CA 90401
Website: www.bluedaisycafe.com
Nighthawk: Breakfast Bar
Nothing says hair of the dog quite like the menu does at Nighthawk: Breakfast Bar in Venice Beach!
From cold brew cocktails to "spiked cereal milk" cocktails, it's exactly what it sounds like. Their menu has a mix of diner-style and late-night food but elevated.
French toast? More like "Drunken French Toast." They coat thick cuts of brioche bread in Rice Krispies, and then serve it with pear brandy, pear compote, and a cardamom-mascarpone mousse.
And don't even get me started on their buttermilk fried chicken served with sweet potato pancakes, cookie dough butter, and other mouth-watering toppings.
Whether you want to keep the party going from the night before or you're looking for a fun place to eat brunch and listen to old school, nostalgic music—Nighthawk is the place to be.
And there are no rules here on when you can eat brunch. They serve brunch all day—from 10 AM-10 PM!
Address: 417 Washington Blvd, Venice, CA 90292
Website: www.nighthawkrestaurants.com
The Butcher, The Baker, The Cappuccino Maker (BBCM)
This chic café is pleasing to the eyes and stomach. BBCM serves modern American brunch with European influences. Despite the upscale appearance, the vibe here is welcoming and comfortable.
The Butcher's Eggs Benedict is a must-order—perfectly poached eggs coated in a delectable hollandaise sauce served atop buttermilk biscuits and your choice of pork belly, fried chicken, smoked salmon, avocado, or beef short rib.
Pair this with the stunning BBCM Colorburst Latte and you won't be disappointed.
Who would've ever thought to call a latte stunning? Well, it's more than just a latte, it's a piece of delicious art. How fun is that!
Address: 8653 Sunset Blvd, West Hollywood, CA 90069
Website: www.bbcmcafe.com
Blu Jam Café
Blu Jam Café is renowned as one of the best brunch spots in LA for a reason!
They serve the finest quality food, which means your plate is full of only organic and farm-fresh ingredients. They have no freezers for this exact reason!
The atmosphere is laid back and homey—everyone is welcome here. Because they are focused on serving only the best quality food, they are far from being just another pretentious brunch joint in LA.
Instead, every menu item has something you can rave about. Try their Blu Jam Benedict or their signature Crunchy French Toast, or just order both.
Address: 7371 Melrose Ave, Los Angeles, CA 90046
Website: www.blujamcafe.com
République
Brunch at République is akin to dining inside the Hogwarts Great Hall. If you're unfamiliar with the Harry Potter reference, then just let this sink in for a moment.
Tall, skylight ceilings usher in the daylight. A soft glow casts over several rustic, communal dining tables. Exposed brick covers the walls while geometric tiling fills up the floor.
Your first step into this airy, 1920s building is an otherworldly experience! If that wasn't enough to captivate you, wait until you try the food.
Although just a few dishes can add up to a costly bill, the dining experience is atypical for Los Angeles. You won't even feel like you're in LA the moment you step inside.
Deciding what to order for your first time will be tough, but you should know that the customers' favorites are the Croque Madame, Shakshouka, and Potato Pancake.
Just make sure to leave enough room for at least a few pastries to try—they are to die for. Or just come back again tomorrow.
Note: Due to the popularity of this restaurant, there's usually always a wait but the line moves quickly. You can also pre-order their beloved pastries or order them to-go here.
Address: 624 South La Brea Ave, Los Angeles, CA 90036
Website: www.republiquela.com
Eat This Café
Upgrade your brunch experience at Eat This Café with bottomless mimosas available for $18!
The menu is not extensive, and it doesn't need to be. Their dishes are both hearty and delicious. The most popular brunch items include the Truffle Cheese & Egg Panini, Corned Beef Hash, and the Crab Cakes Benedict.
It's worth noting that the servers are incredibly friendly, laidback, and accommodating, which really adds to the welcoming and lively atmosphere. The wait can be long here, so make sure to book a reservation in advance.
Address: 6547 Santa Monica Blvd, Los Angeles, CA 90038
Website: www.eatthiscafe.com
Perch
Perch is one of LA's most iconic restaurants located in downtown, and it's one of LA's favorite brunch restaurants.
Want to have brunch with sweeping skyline views? Then you've come to the right place!
This French-inspired bistro offers diners the opportunity to enjoy a glamorous brunch on their 15th floor.
Their upscale, lounge-like atmosphere feels intimate and special. Order the Crab Benedict, Steak Frites, or French Toast and make sure to accompany your brunch with their refreshing sangria.
You'll be satisfied and rejuvenated to take on the rest of the day in style. Yes, that's the delightful experience of dining at Perch.
Address: 448 S Hill St, Los Angeles, CA 90013
Website: www.perchla.com
Popping Yolk Cafe
If you're in east LA, you have to stop by this cute brunch spot. You can't miss the vibrant yellow exterior.
If you want a classic brunch, they have it. If you want to try something a little different, they also have it!
BBQ Pulled Pork Benedict, Teriyaki Chicken Benedict, and a Kimchi Spam Omelette? It might sound unusual, but don't knock it till you've tried it!
Sometimes brunch dishes feel incomplete without its accompanying sides.
You don't have to worry about that here—a generous portion of spring salad and country fried potatoes are included, making your brunch a well-balanced and filling meal.
Address: 119 W Main St, Alhambra, CA 91801
Website: www.poppingyolk.com
The Front Yard
At The Front Yard, you are required to do just three things. That is, sit back, relax, and indulge in good food!
Their spacious patio is a lush oasis—the greenery doesn't shy away from taking up space in their chic al fresco terrace.
Their cozy outdoor fireplace, charming string lights, and tranquil water fountain are the adornments that make this place a homey yet natural wonderland.
While you settle into the serene environment, indulge in their scrumptious Nutella Stuffed French Toast or bite into their succulent Hot Chicken Biscuit.
Don't forget to finish off your brunch with their Wildberry Pop Tarts—they're flaky, buttery, and stuffed with a sweet and tart berry filling that makes for the most palatable way to end your meal.
Address: 4222 Vineland Ave, North Hollywood, CA 91602
Website: www.thefrontyardla.com
Note: This post contains affiliate links, which earn me a small commission at no extra cost to you if you make a purchase using one of these links. Thank you for supporting this free content!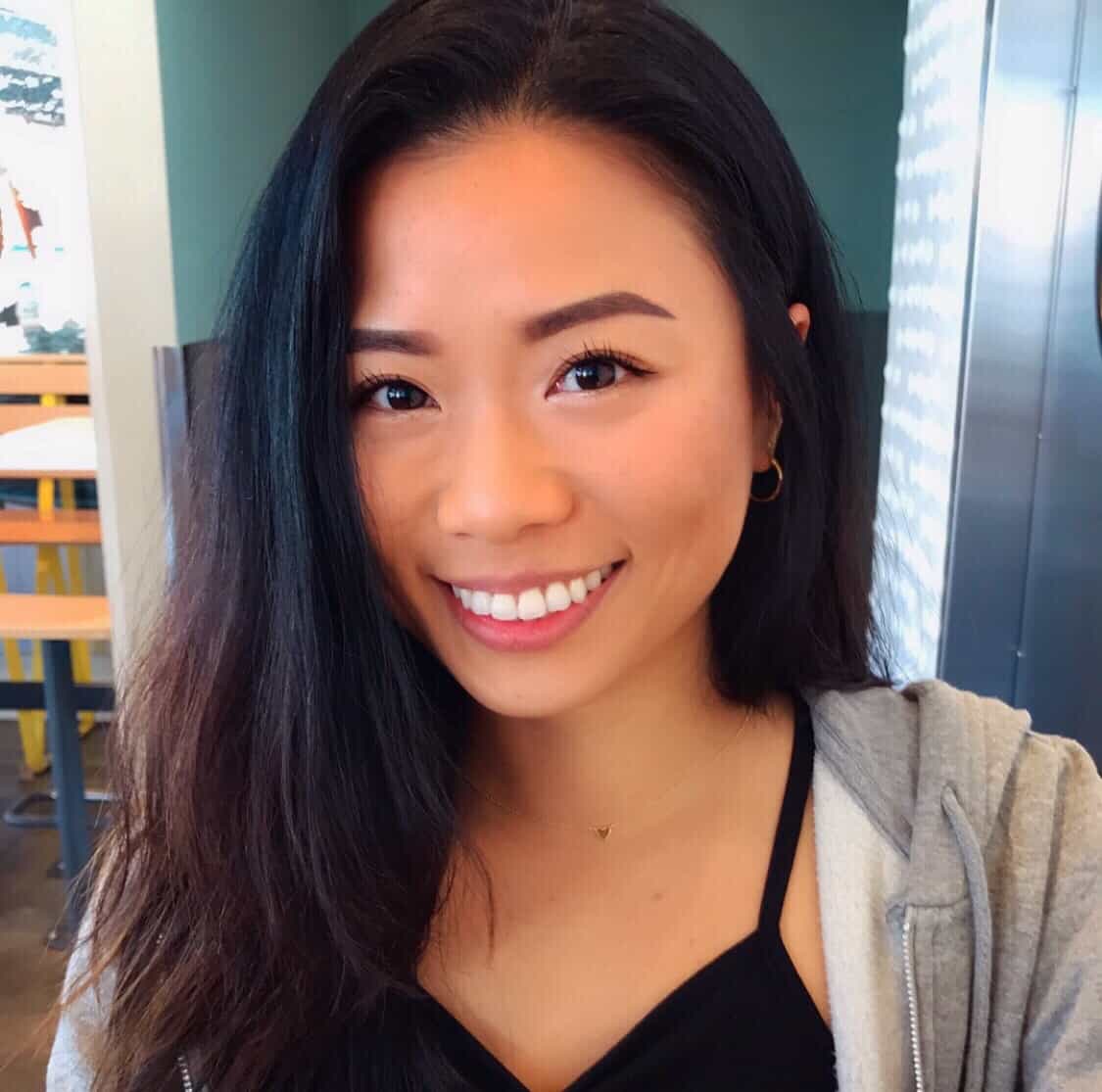 Lianne quit her 9-5 job in 2018 and moved to the bustling city of LA for a change of pace. Having lived in a quiet, secluded part of the East Coast most of her life, her life on the West Coast has since pushed her outside her comfort zone and inspired her to always take "the road less traveled." Travel has played a key role in her personal development, and she believes everyone can reap the extraordinary benefits of exploring life beyond borders.