NOTE: Kings Canyon National Park is currently closed due to the ongoing fires in Kings Canyon and Sequoia. Read more here.
It always comes as a shock to me that Kings Canyon National Park isn't on everybody's radar.
But hey, if that means you get to explore one of the country's most beautiful national parks without the crowds, who am I to complain right?
But seriously, you see all this craze about national parks like the Grand Canyon but did you know that Kings Canyon is actually deeper?
It's true! The Grand Canyon may be wide but it has got nothing on Kings Canyon when it comes to depth, with a maximum depth of 8,200 ft. as opposed to the Grand Canyon's 6,001 ft!
Throw in the fact that the crowds are pretty much non-existent, there is a waterfall around every corner in spring and early summer, and you get to walk amongst some of the largest trees in the world — I mean what is not to love about this place?!
So just do yourself a favor… Hop in your car or grab the next available plane ticket because I already have the perfect day in Kings Canyon planned for you.
This is one of those places that you just have to see to believe, so let's get going!
Your One Day in Kings Canyon Itinerary
Note: This post contains affiliate links, which earn me a small commission at no extra cost to you if you make a purchase using one of these links. Thank you for supporting this free content!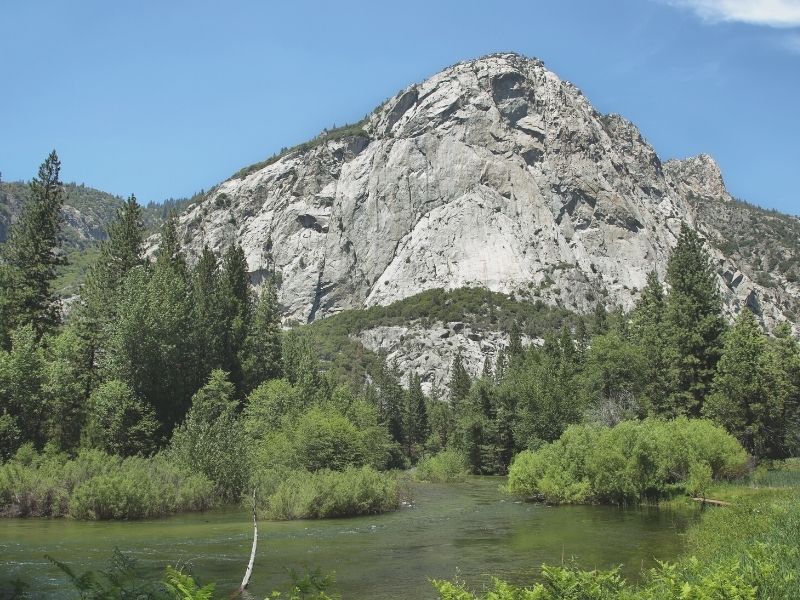 Fuel up for the day with breakfast.
Located in the center of all the excitement, breakfast at the Grant Grove Courtyard is the perfect way to start your adventure in Kings Canyon National Park.
And who knows! After exploring a bit of the John Muir Lodge, you may find yourself returning to hunker down in one of its cozy rooms during your next visit to Kings Canyon.
But for now, let's focus on breakfast! Lodge restaurants are known for their convenience rather than their worth, but the Grant Grove Courtyard strives in both departments.
This may have something to do with the fact that this restaurant just went under some serious renovations, but no matter what, we're not complaining!
The place has literally tripled in size with a new outdoor patio that has introduced guests to a whole new perspective of the breathtaking Bradley Meadow and floor-to-ceiling windows that guarantee a view regardless of where you sit.
Not to mention, the addition of an executive chef that is now calling all the shots to ensure that every meal devoured here is one of the best meals you will ever eat!
Plus, a new focus on locally sourced ingredients means you will be tasting some of the best California has to offer. 
Looking to just grab and go? The Lodgepole Cafe has got you covered and I am not just talking yogurt cups and granola bars.
You can be munching on a piping hot breakfast burrito on the picturesque drive to your first destination.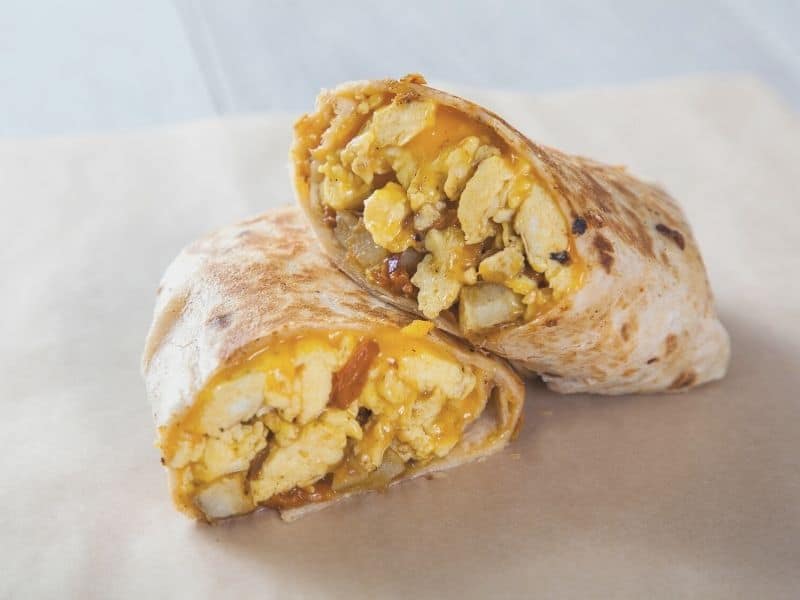 Visit the impressive General Grant Tree.
Although coming in second place doesn't necessarily have a nice ring to it, I assure you that the General Grant Tree is every bit as impressive as the winner of the crown, General Sherman.
Besides, when it towers up to a whopping 267 feet, the last thing you will be thinking about is how it could be taller!
So who cares if it is only the second-largest single-rooted tree in the world, this is a sight you definitely don't want to miss!
And even if you brought your whole family along for the ride, you still wouldn't be able to wrap all of your arms around its base.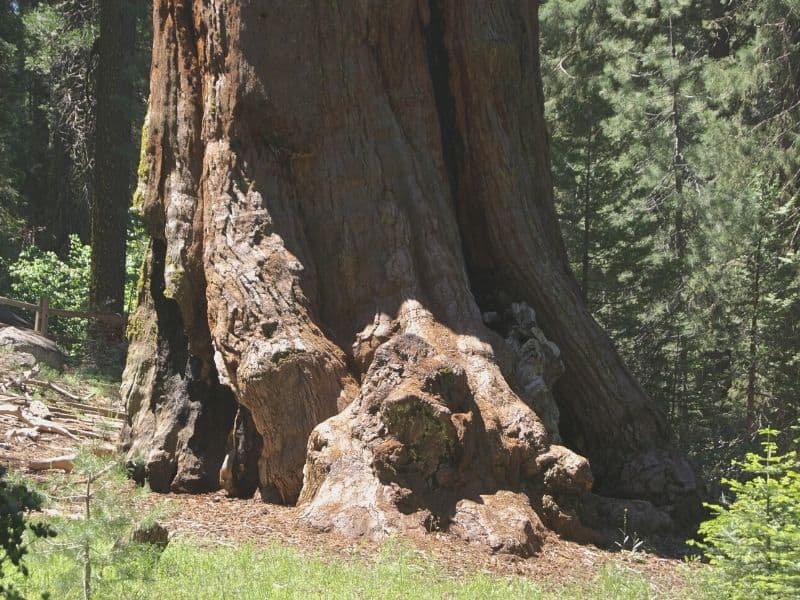 This is easily the most iconic attraction in the park and the hike is one of the shortest you'll find, so as you could guess, this trail can get pretty busy.
So to beat some of the crowds, this is your first stop of the day. The earlier you get here, the better!
The entire loop is less than a mile and it is completely paved which is a relief — you won't have to worry about tripping over any rocks as you stare up at the sky and these enormous sequoias the entire time!
It's true, each and every tree within this Giant Forest will have you looking up in amazement but once you reach General Grant, your perspective will change entirely.
Those impressive giants will look like mere babies in its presence and you will probably never be able to look at another tree the same way again!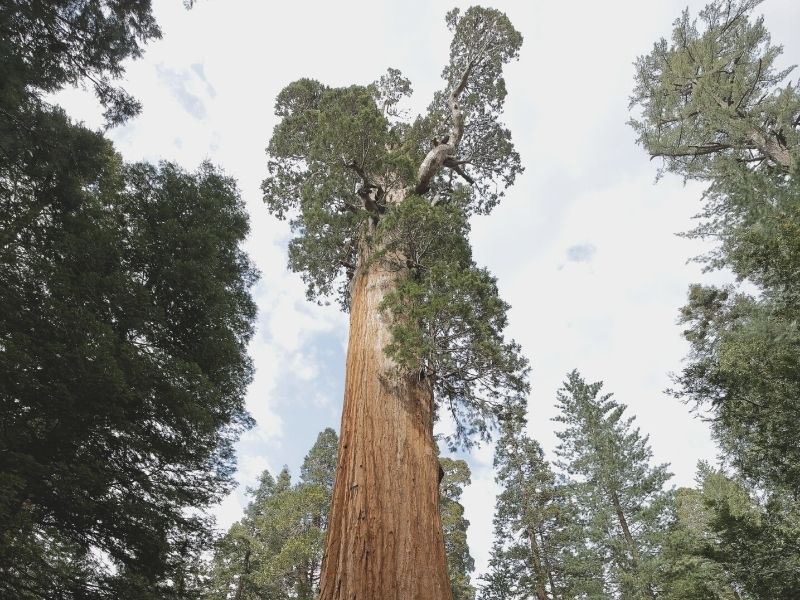 See the park on horseback.
So you are exploring Kings Canyon National Park, which is literally named after its mesmerizing canyon.
It only makes sense that you venture deep into its depths to see what all the fuss is about, right?
Well, the Cedar Grove Pack Station lets you do just that. Hop on your four-legged, glossy-maned companion for the next hour or two!
Travel to the deepest part of the famous canyon where the river runs and the views continue to flow right along with it.
But before you start rushing to book a reservation, there are a couple of things you should know. This stable runs a completely first-come, first-serve basis.
Now, this may be alarming to my friends who like to have every last detail planned out weeks before their trip (guilty!), but I promise you that this stable rarely sells out.
This may come as a surprise, especially if you have seen some of the gorgeous pictures of this place during your planning, but Kings Canyon is one of the most overlooked national parks in the state!
We can blame its close proximity to Sequoia and Yosemite, but really this comes as great news to frequent travelers.
We all know just how crowded national parks can be, so breathe a breath of fresh air knowing that won't be the case in this park.
With that being said, on the slim chance that this stable does fill up, there is always Grant Groves Stables for an equally worthy alternative.
Some other things to keep in mind are that Cedar Grove Stables is cash only so come prepared.
Rides are led per party (with a max number of 5 people) which makes for a more personalized experience.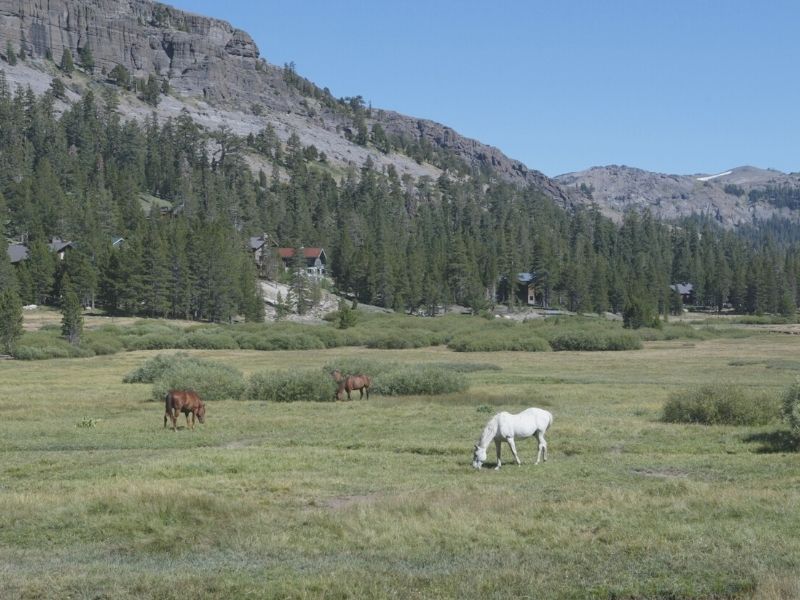 Stop for a picnic at Grizzly Falls.
After that thrilling experience, you will be sure to have worked up an appetite.
What better way to knock out that craving than with the company of a breathtaking view?
In all honesty, you can admire the views of Grizzly Falls without ever leaving your car (it's that close to the road!), but that doesn't mean you shouldn't step out anyway to take it all in.
Besides, listening to the sounds of the falling water is half of the experience!
So don't forget to pack yourself a nice lunch or grab something from the lodge during breakfast, because you will not want to miss the opportunity to eat a meal at this peaceful place!
And I am not talking just some little waterfall trickling its way down the side of a rock wall.
This 75-foot falling beauty will have you completely rethinking the term "roadside attraction"!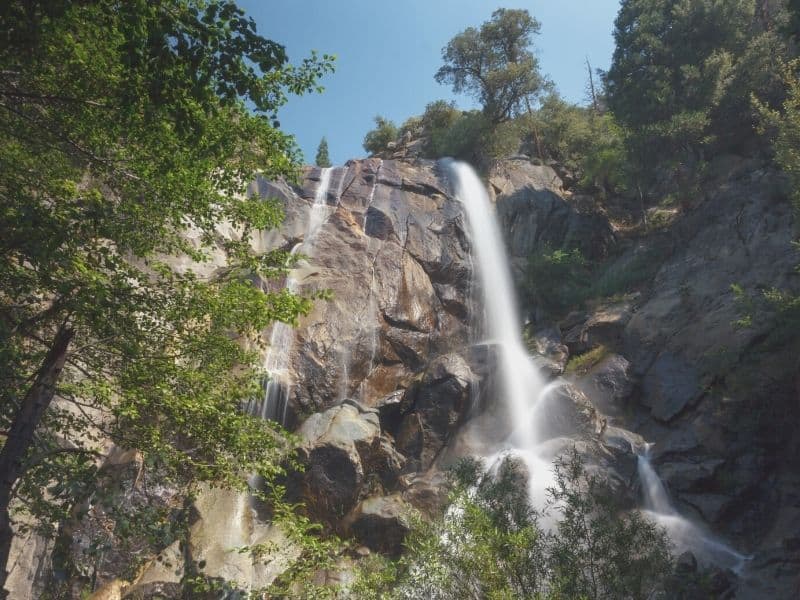 Take in the views from the Scenic Byway.
Lucky for you, driving King Canyon's iconic Scenic Byway will lead you right to the next thing on your to-do list so the fun never really stops.
And pssst… you have been driving some of it already!
Chances are you have actually driven much of Highway 180 throughout the day!
But with such a jam-packed Kings Canyon itinerary, you probably didn't stop to take in all of the views…. although I am sure you oohed and aahed your way throughout it all, even subconsciously!
To give you some background, the scenic byway takes you from the national park's highest point to its lowest point and back again.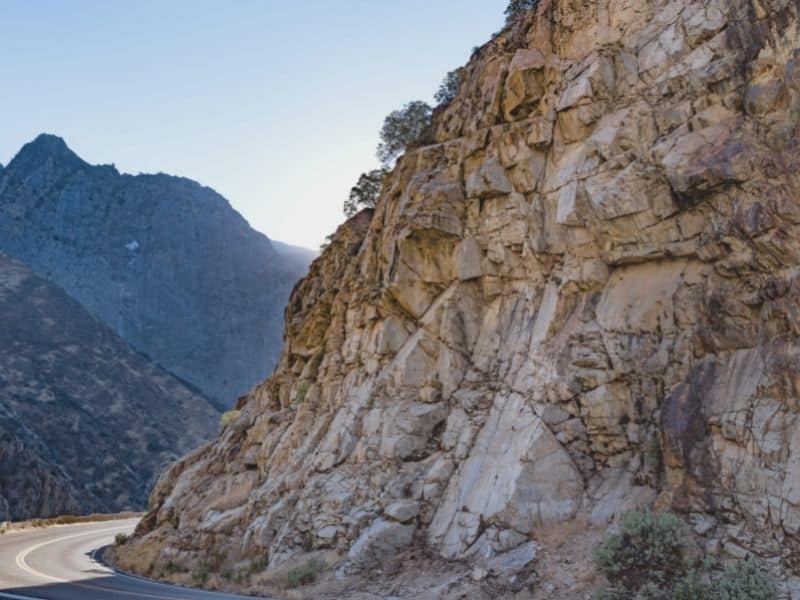 At this point, you will be starting your ascent back up to the top with plenty of time to stop at every overlook that catches your eye!
But since those windy roads have a way of making you grip the steering wheel, I will give you the inside scoop on the best places to stop so you have one less thing to stress about.
The most iconic overlook(s) you will approach is Vista Point and although there are various pull-offs showcasing the same granite cliffs, I highly recommend you stop at each one.
For starters, the view is spectacular and each overlook offers a slightly different angle. I especially love Junction View, which lets you see the road you were just driving on down below. (Those afraid of heights, beware!)
And if you are feeling up to a bit of an adventure (which I am guessing is a yes since you are reading an article about a national park, but anyway…), Hume Lake is just a 15-minute detour and gives way to some awesome views of the canyon.
Plus, I hear there are a few peaceful beaches to chill out on and even a burger shack supplying visitors with some pretty noteworthy shakes!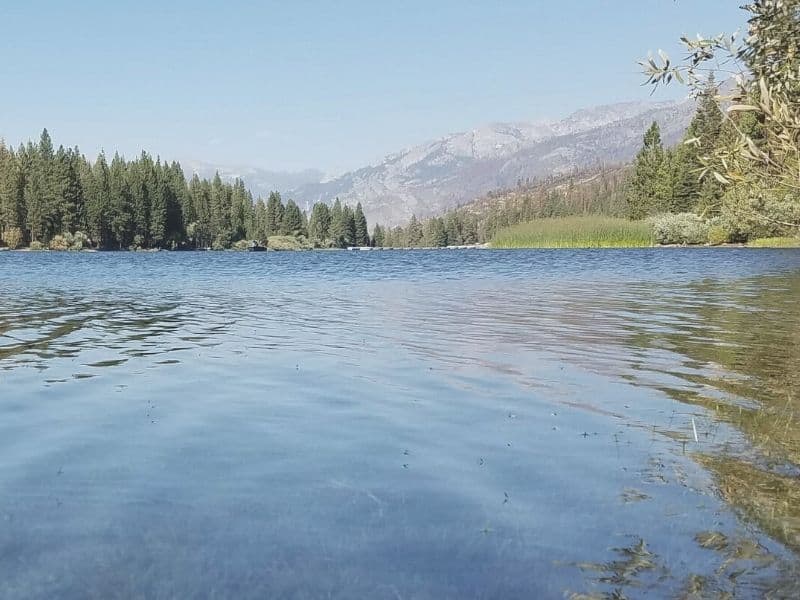 Say farewell at Panoramic Point.
Goodbyes are always the hardest part of any great adventure but the outstanding views at Panoramic Point have a way of washing all of that sadness away, if only for a moment.
Who am I kidding, you are going to be talking about this view for years!
The hike is as short and sweet as it gets with a whopping total of half of a mile round trip. Elevation gain is minimal so the chances of working up a sweat are slim to none.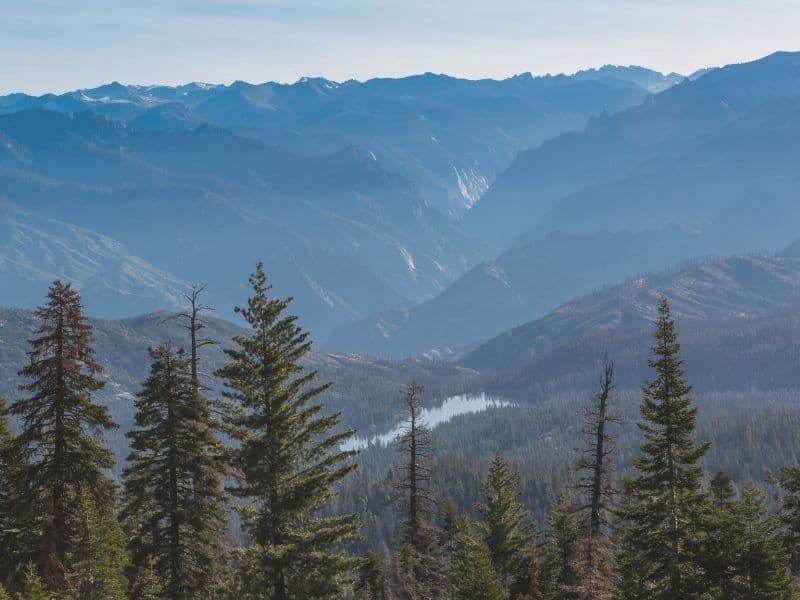 But watch out if visiting in the off-season — winter road closures can turn this into a five-mile trek from the John Muir Lodge, so always keep an eye out for park alerts to plan your time accordingly.
Regardless, you will be rewarded with the most mesmerizing views below.
Get ready to take it all in: the snowy-peaked Sierra Nevada wilderness out in the distance, the wide-stretching Kings Canyon that you explored much of today, and Hume Lake more than 2,000 feet below you!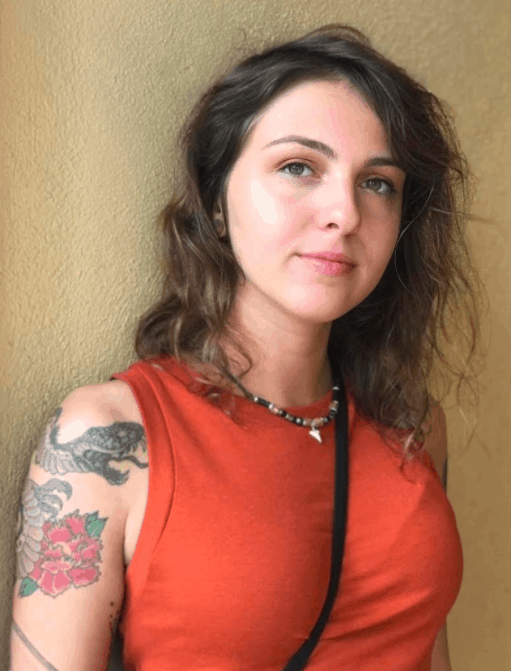 Nicole is a freelance travel writer who lives in Upstate NY, but her heart lies in the beautiful state of California. She loves to travel to new destinations, eat at all the best local restaurants and explore all the world has to offer. Her favorite place is just about anywhere where snow-peaked mountains can be seen in the distance.