Climbers scaling the impossibly vertical El Capitan. Hikers craning their necks to see the canopy of giant sequoias. Photographers angling for the perfect shots of Half Dome.
Yosemite National Park has something for everyone, and located just 170 miles away from San Francisco, it's a popular day trip or weekend getaway for both Bay Area locals and San Francisco tourists.
Visiting Yosemite from San Francisco: Day Trip or Overnight Getaway?
Note: This post contains affiliate links, which earn me a small commission at no extra cost to you if you make a purchase using one of these links. Thank you for supporting this free content!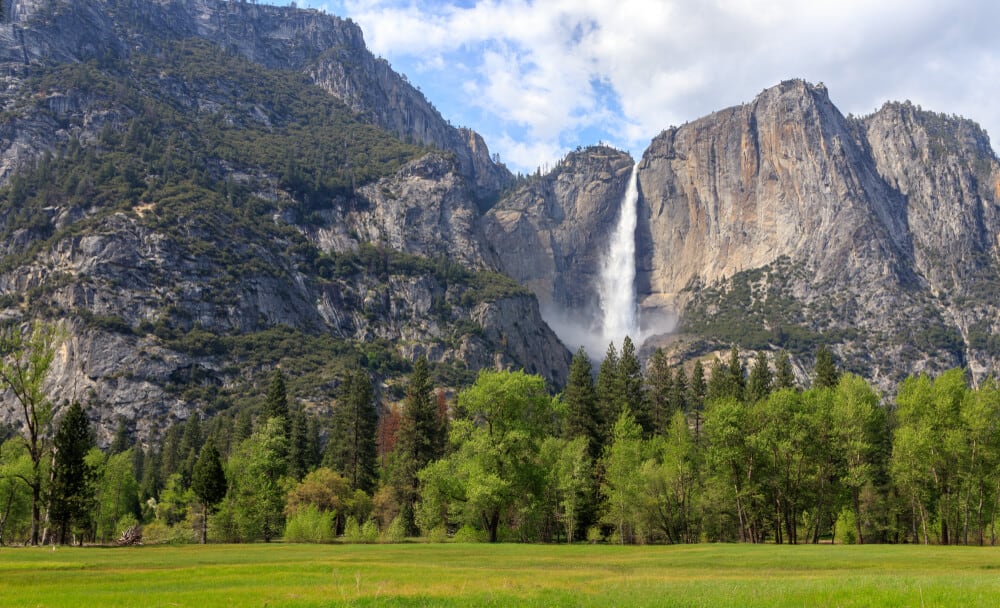 One thing to consider when planning your Yosemite trip is whether or not you want to do a Yosemite day trip, a weekend in Yosemite, or plan a longer trip where you will do several hikes in different parts of the park (such as Yosemite Valley and Tuolumne Meadows).
The length of your trip to Yosemite is an important factor in figuring out how to get from San Francisco to Yosemite.
Why is that?
There are a handful of different ways to get to Yosemite National Park from San Francisco, but some require more effort than others.
If you only have time for a day trip to Yosemite from SF, then it makes sense to pick one of the less time-consuming options.
Ideally, this would be a guided tour, which eliminates fatigue from the 3+ hour drive you'd need to make to reach the Big Oak Flat park entrance at the northernmost edge of the park (and the 4+ hours to reach the valley floor).
However, if you have a large group, a guided tour may be expensive for your entire party.
In that case, taking a rental car or driving in your own car if you're local can be more economical than taking guided tour. If you have multiple drivers, you can eliminate some of the fatigue component of the drive.
Meanwhile, if you are planning a longer trip to Yosemite, such as 3+ days, it may make more sense to take either a private shuttle bus (if you don't want to deal with driving and parking) or public transportation such as Amtrak train + YARTS bus to get from San Francisco to Yosemite.
How to Get from San Francisco to Yosemite National Park
Driving from San Francisco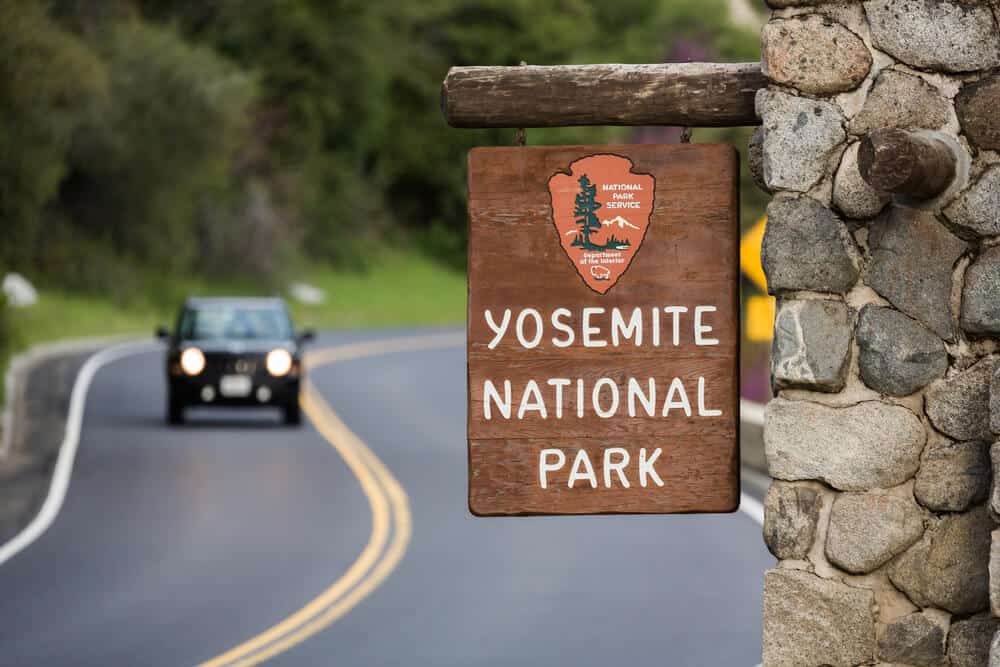 Depending on how long you are planning to stay in Yosemite National Park, you may want to get a really early start if you drive your own car into Yosemite.
If you are leaving for Yosemite from the Bay Area, and you have a short amount of time and a packed itinerary, leave early.
How early? I suggest leaving at 4 AM or 5 AM. That way, you'll arrive at the northern gate (Big Oak Flat Entrance) at 7 AM or 8 AM, and you will have missed any traffic.
Driving from San Francisco to Yosemite National Park is a bit tiring, since it involves some tedious parts where you need to pay close attention (such as the switchbacks up a high mountain pass).
It's better if you have two drivers so you can switch off driving responsibilities if one of yip get tired, but it's also manageable to do it yourself if you need to.
Driving from San Francisco to Yosemite also has the benefit of you having your own personal car for transit within the park, which allows you to visit all the far-flung areas of the park and get out of the clusterf*** that can be the Yosemite Valley floor.
Driving Directions from San Francisco to Yosemite: Take I-80 E over the Bay Bridge towards Oakland. Once you cross into Oakland, take I-580 E for about 70 miles. It eventually becomes I-205 E around Tracy, until you reach Manteca. Briefly, you'll merge onto I-5 North; shortly thereafter, you'll merge onto CA-120, which will take you all the way to the Yosemite area.
Guided Tour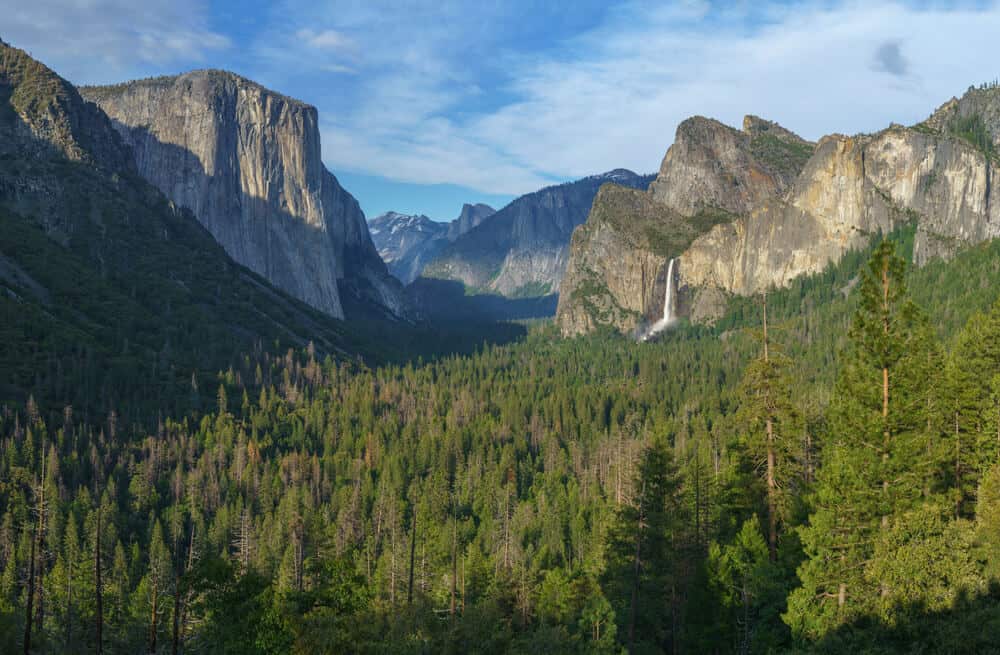 Sometimes, the best option is the easiest one. If you are only visiting Yosemite on a day trip, I really recommend going with a guided tour.
Going by yourself from San Francisco to Yosemite (and then back) requires 8+ hours of round trip driving in a single day — hardly a relaxing way to spend a day, especially with an early wake-up time.
A guided tour from San Francisco to Yosemite isn't the cheapest, but it is definitely the most efficient and the least stressful.
There are several small group tours that go from San Francisco to Yosemite.
SEQUOIA HIKE | This small group sequoia hike-focused tour of Yosemite is a great option for those who want to prioritize seeing the beautiful sequoia groves of this majestic USA national park.
You'll get to see Tuolumne Grove, Tunnel View, Half Dome, the Yosemite Valley floor (where you can take a break to hop in the Merced River if the weather allows!), El Capitan, and stop in Oakdale for both breakfast and dinner.
The tour includes hotel pick up at hotels in Downtown San Francisco and the Fisherman's Wharf area
Book your sequoia hike + tour of Yosemite Valley from San Francisco here!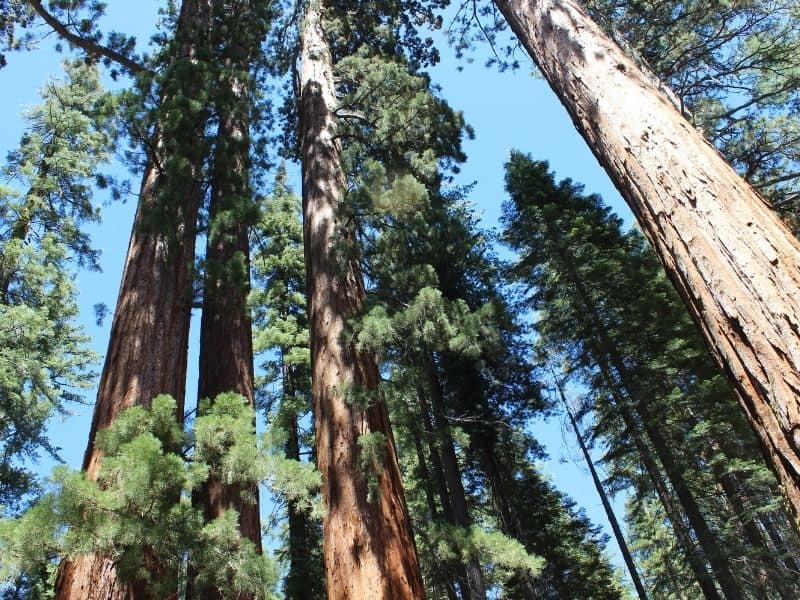 YOSEMITE VALLEY | This small group tour focuses on Yosemite Valley with ample free time to explore Yosemite Valley at your own pace.
However, in doing that, you skip the opportunity to see the giant sequoias, so keep that trade-off in mind.
On this tour, you'll get the chance to see El Capitan, Half Dome, Bridalveil Falls, and Sentinel Dome, Inspiration Point, and so many more wonderful sites.
Plus, you'll have about 3-4 hours in Yosemite Valley to explore at your own pace, enjoying a picnic and seeing the valley floor sights such as the Yosemite Valley Chapel or the Ansel Adams Gallery.
Book your semi-independent small group tour of the Yosemite Valley from San Francisco here!
SMALL GROUP TOUR | This small group guided day tour of Yosemite includes pickup and drop-off (from either San Francisco or the Dublin BART station if you're located elsewhere in the Bay Area).
This bus tour is a great way to visit Yosemite for the first time as it takes all of the stress out of figuring it out as it includes all the park's major attractions.
It includes stops at Tuolumne Grove to see the giant sequoias with your own eyes, El Capitan, Half Dome, Bridalveil Fall, Tunnel View, and some time in Yosemite Valley, including a lunch break.
It includes pick up at the Union Square Hilton (or Dublin BART) and drop-off.
As Part of a Larger California Road Trip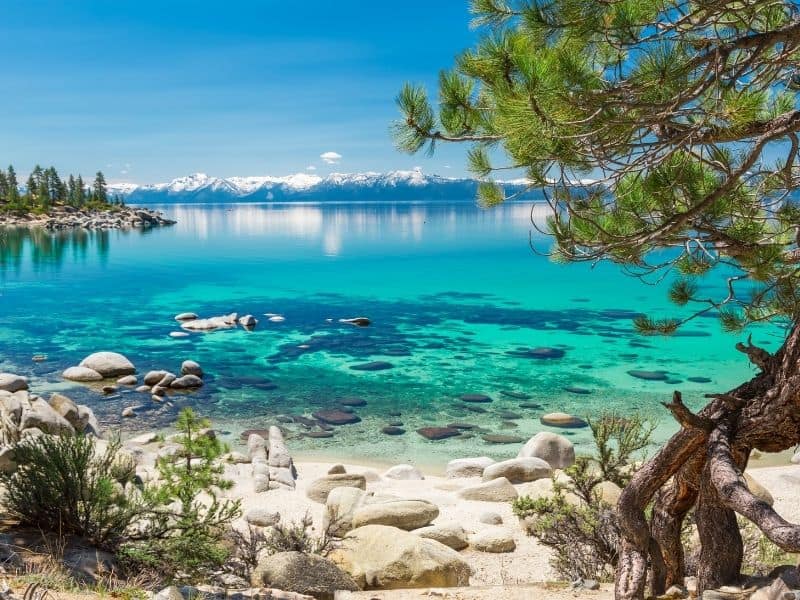 Perhaps you want to visit Yosemite National Park from San Francisco as part of a larger California road trip.
Maybe you want to visit other Northern California destinations like Sacramento and Lake Tahoe, or maybe you want to see other Sierra Nevada national parks (Sequoia NP, Kings Canyon NP) along the way… perhaps you even want to make your way down to Southern California and Los Angeles and see some of the SoCal national parks as well!
There are infinite itineraries you could choose for this — many of which I've already written about rather in-depth.
If that's the case, I suggest you refer to my Northern California road trip itinerary as well as this post with several suggested California road trip itineraries. Add a few of these together, and you can come up with a pretty epic California road trip that includes San Francisco, Yosemite, and so much more!
Private Shuttle Bus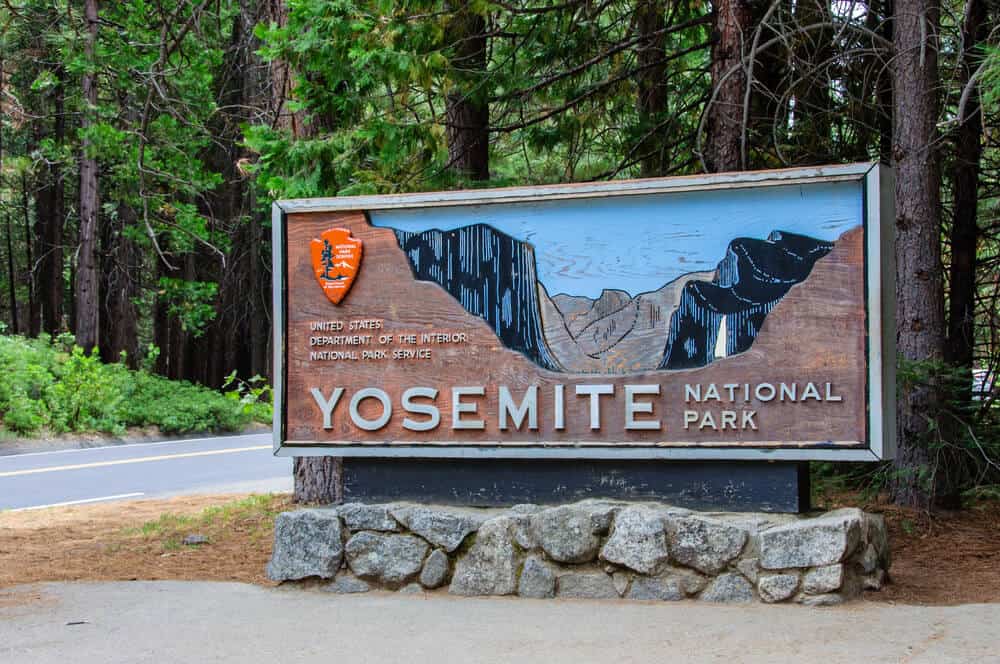 If you can't drive, or would prefer not to, but you want to spend more than one day in Yosemite, a shuttle bus is a fantastic option.
You can book each leg of the shuttle bus independently, so that you can customize your Yosemite stay.
The San Francisco to Yosemite shuttle bus departs once a day, leaving from San Francisco at 5:40 AM. On the way to Yosemite, it also makes a stop at the Dublin BART station, in case that is more convenient for you.
It returns daily from Yosemite Valley to San Francisco at 3 PM.
Even in a single day, this will give you enough time in Yosemite to get a taste of it — barely. You'll have about six hours to independently explore the Yosemite Valley, which will give you time to snap photos of El Capitan, Half Dome, Yosemite Falls (seasonal), etc.
However, if you are visiting Yosemite on a day trip with the shuttle bus, you won't be able to see it all. For once, it gives you very little time for hiking.
And it definitely leaves no time for seeing the giant sequoias, which are located outside of Yosemite Valley in Tuolumne Grove, Mariposa Grove, and Merced Grove.
However, if you are staying in Yosemite for a few days, a shuttle bus becomes a better and better option, since you have less of a time crunch.
This shuttle bus only brings you to the Yosemite Valley Visitor Center, but from there, you can take YARTS to Tuolumne Meadows and Mariposa and other places along the outskirts of the park.
Book your Yosemite shuttle bus from San Francisco here!
Amtrak + YARTS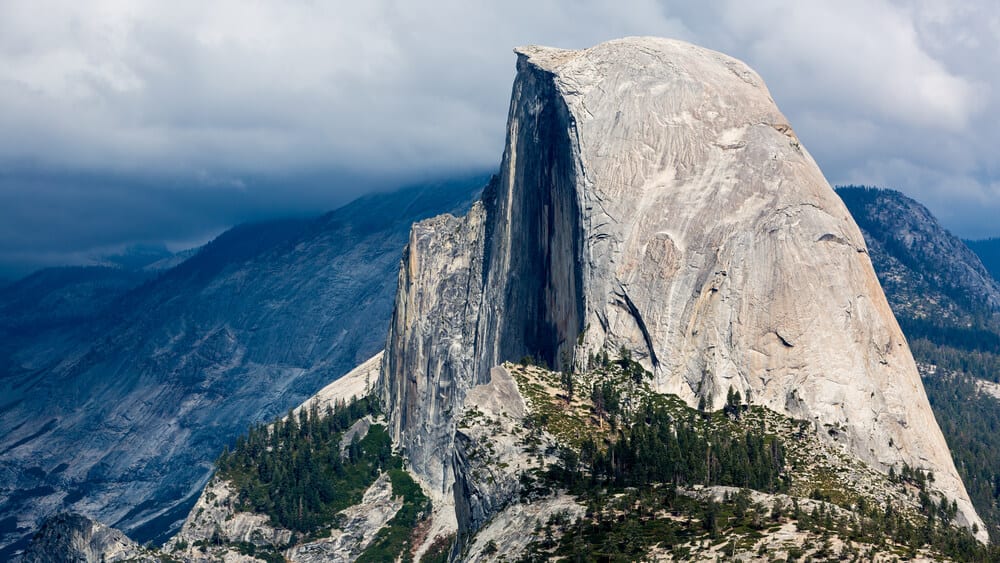 One of the most eco-friendly ways to get from San Francisco to Yosemite National Park is via public transportation.
However, I only recommend this if you have 3 or more days in Yosemite as the travel time required for this type of trip is definitely longer than other ways of reaching Yosemite National Park from SF.
Taking public transit to Yosemite will require several steps.
First, you'll take the Amtrak Thruway bus. This departs from downtown San Francisco to the Emeryville train station. Typically, these are very well timed and you will have to wait no more than 10 minutes between your bus and your train.
Then, you'll go from Emeryville through the scenic San Joaquin Valley for several hours. The train is very peaceful, with beautiful scenery and WiFi along the way to enjoy. You'll can stop at either Merced or Fresno. There, you'll connect to a YARTS bus.
YARTS is a regional transit system that connects a few major destinations in Central California and the Eastern Sierras to Yosemite.
There are four branches of YARTS, two of which are relevant for those arriving on Amtrak.
If you arrive in Merced, you will want to take the Blue line. If you arrive in Fresno, you will want to take the Yellow line.
1. Blue connects Merced to Mariposa, Midpines, and El Portal before reaching the Valley Visitor Center.
2. Yellow connects Fresno with Coarsegold, Oakhurst, Fish Camp, Mariposa Grove, and the Visitor Center.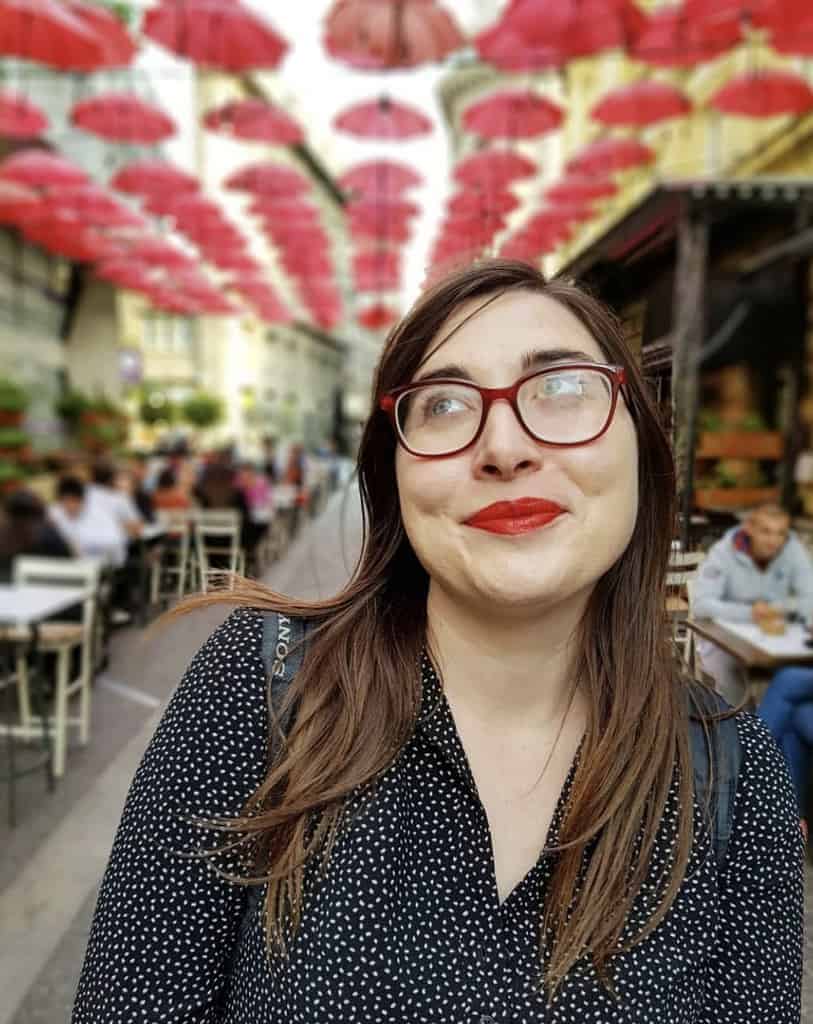 Allison Green is a travel blogger, writer, and podcaster who grew up in the Bay Area of California. She has spent time living in New York, Prague, and Sofia, but has returned to live in the East Bay. She has traveled to 60 countries before the age of 30 while running several digital travel publications. Her writing and podcast have been featured in Forbes, CBC Canada, National Geographic, the Huffington Post, and CNN Arabic, amongst others. She's obsessed with bouldering, houseplants, other people's pets, and anywhere she can see the ocean.